LennyThroughParadise: 2017-04-14 14:41:32
Feast in Melody's hometown
Every barangay (Tagalog for 'neighborhood') holds a yearly village fest. It was Melody's home barangay's turn to party and I was stoked to see what it was like.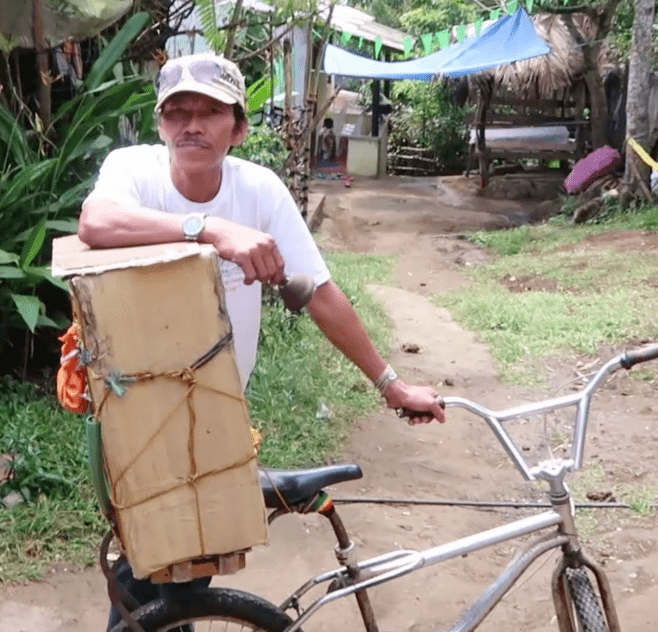 Change of pace
The day before the actual feast we already got a preview of what it is actually like. Simplicity can be nice too: a feast basically consists of people drinking, offering food, and doing karaoke.
Of course the day of the feast itself it all was a little bit more festive; but still the basic components were there. Tons of friendly happy-going people welcoming you in their house to eat with them, sing karaoke with them. This whole atmosphere is a great change of pace for when you're used to more of a city lifestyle.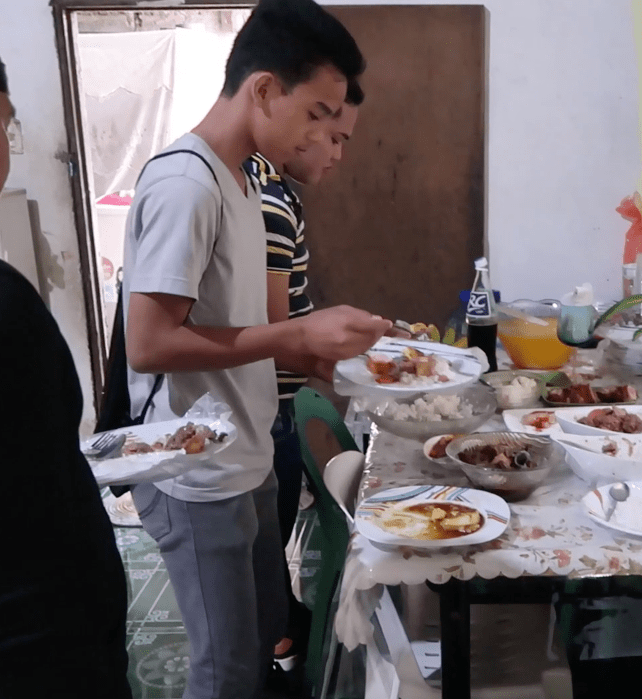 First basic component.
Second basic component.
I was just roaming around taking in the lifestyle and atmosphere that the people lived by, when a neighbor lady spotted me. She invited me to come over for some food.
Melody insisted upon stepping onto the neighbors' terrain, since they invited me (implying that it is rude if you don't accept such an invitation in the Philippines). So I went, and they sure had a table full of great food for the offering. After we enjoyed some of that a corner of whiskey drinking male people waved over at me, inviting me to join their circle. Suddenly I had a glass of whiskey in one hand, and the mic from the karaoke in the other. I basically was forced to sing.
I sang "Losing My Religion" from R.E.M for them and was allowed to leave shortly after.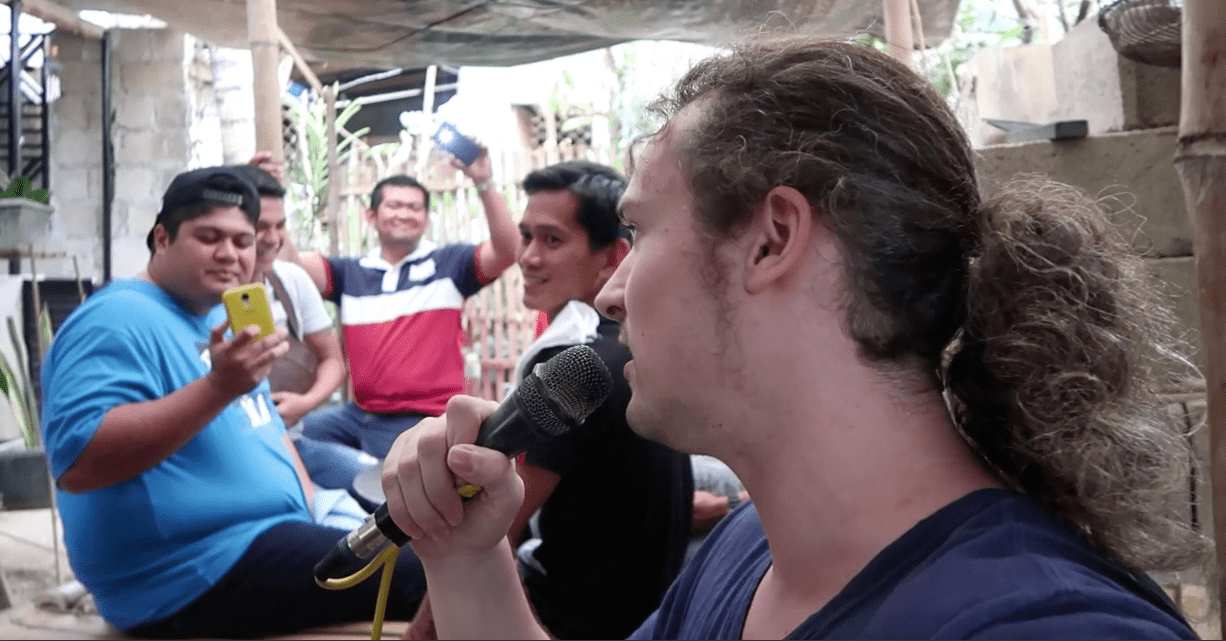 I sang a song for them.
I do quite like karaoke though, and Melody invited some friends over with whom we sang a bunch of karaoke later that afternoon.
As the day became an evening, the barangay started to become a little bit more festive, and we witnessed several dance groups and a singing contest at the barangay's center plaza.
Melody knows everybody so we got some more food in her ex boyfriend's house and I ate until I was full. We had a good time and everybody, including the ex boyfriend, was very nice.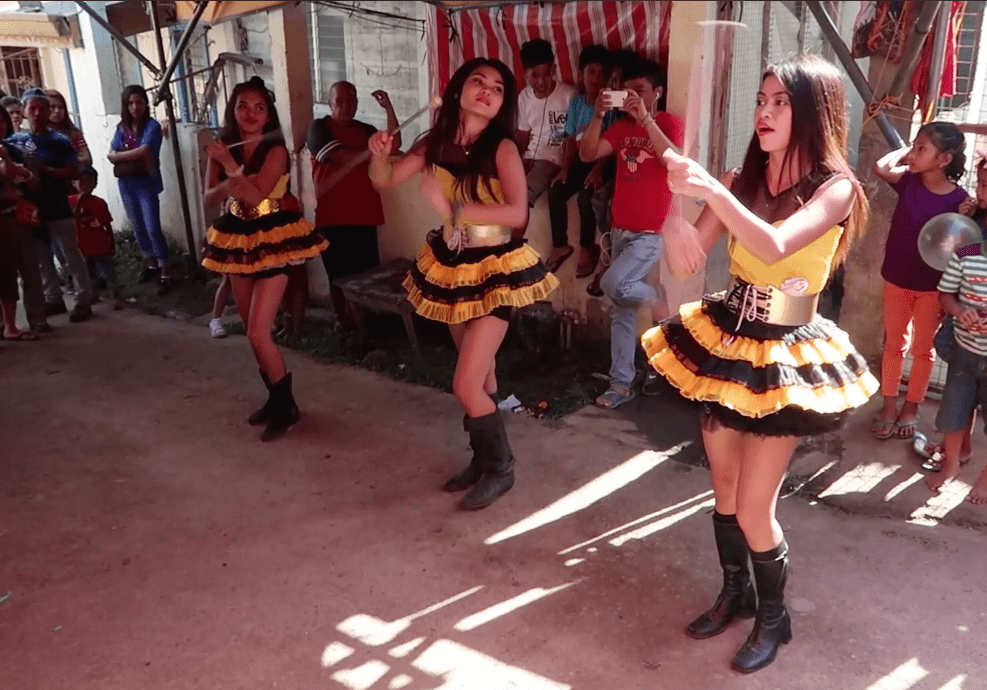 Young dancing Filipinas sparkled up the feast with some added festivity.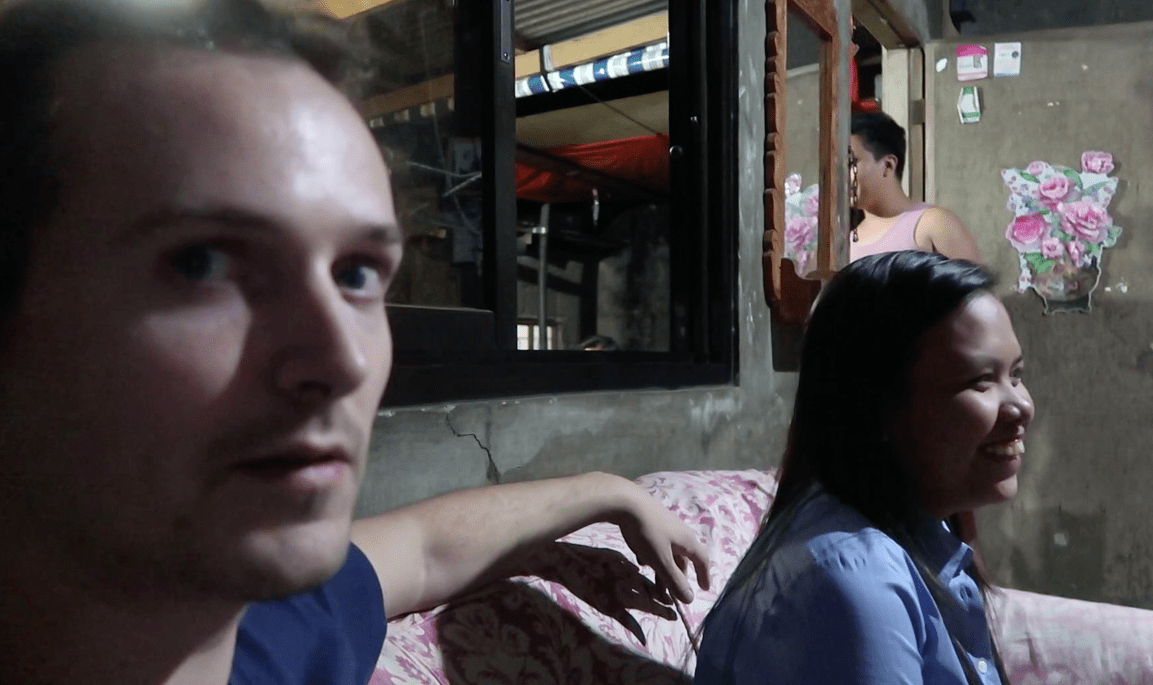 Chilling at Melody's ex boyfriend's house.
All in all if you get the chance to experience a typical Philippine village feast, I'd say go ahead and do it. Just make sure you go in there with a smile and a nice and hungry empty stomach.
And click here for the full vlog.
Previous Blog Post
Next Blog Post