LennyThroughParadise: 2017-07-12 13:41:44
A little stopover
So on our way to Ilocos Norte, one of the upmost northern provinces in the Philippines, we had a bus stopover in a city called Vigan. As well as being the capital of the province of Ilocos Sur, Vigan was officially recognized as one of the New7Wonders Cities (together with Beirut, Doha, Durban, Havana, Kuala Lumpur and La Paz) in May 2015. I thought this should make for a nice little stopover for making a new vlog.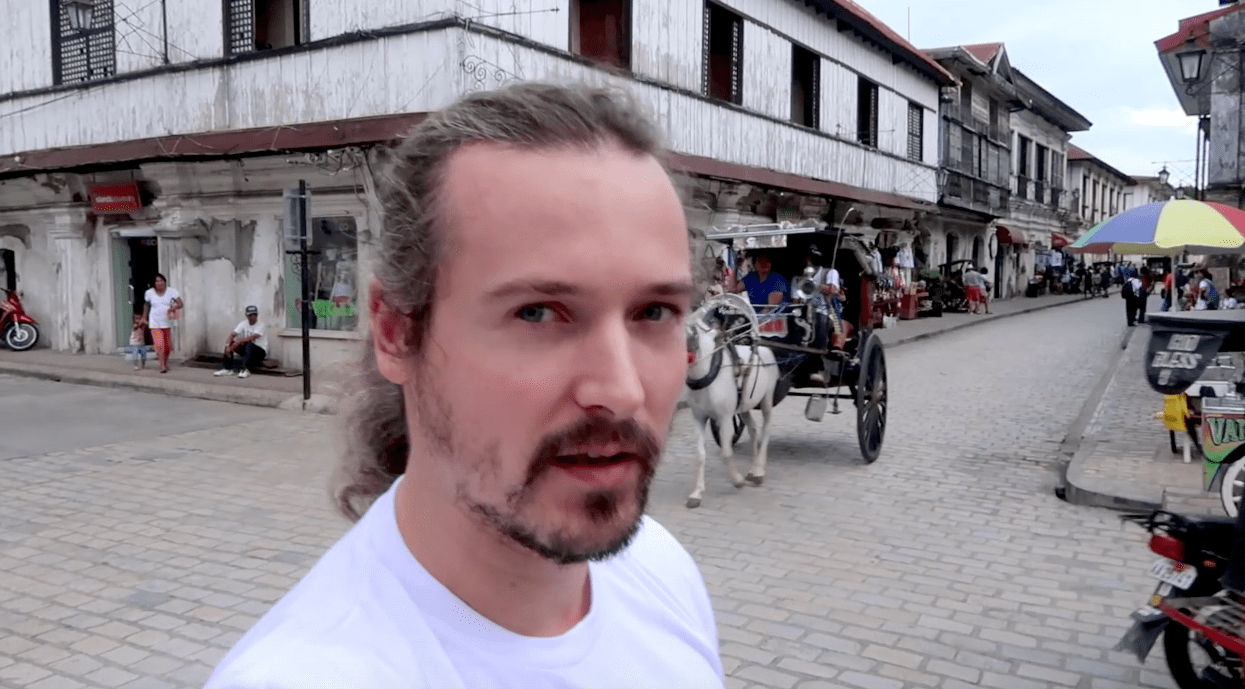 I just arrived here and it's the first part of my vlog.
Tired from the bus ride
The bus ride from Manila to Vigan (excluding a 3 hour stopover in Baguio City) was already like 12 hours. After our little vlogging session in Vigan we would still have to go for like 5 hours (again per bus) to Ilocos Norte, where we had booked a resort in the municipality Pagudpud (Casa Consuelo Resort). One could understand I was pretty done already with traveling; nevertheless Vigan looked so cute I was happy to checkout some of its highlights.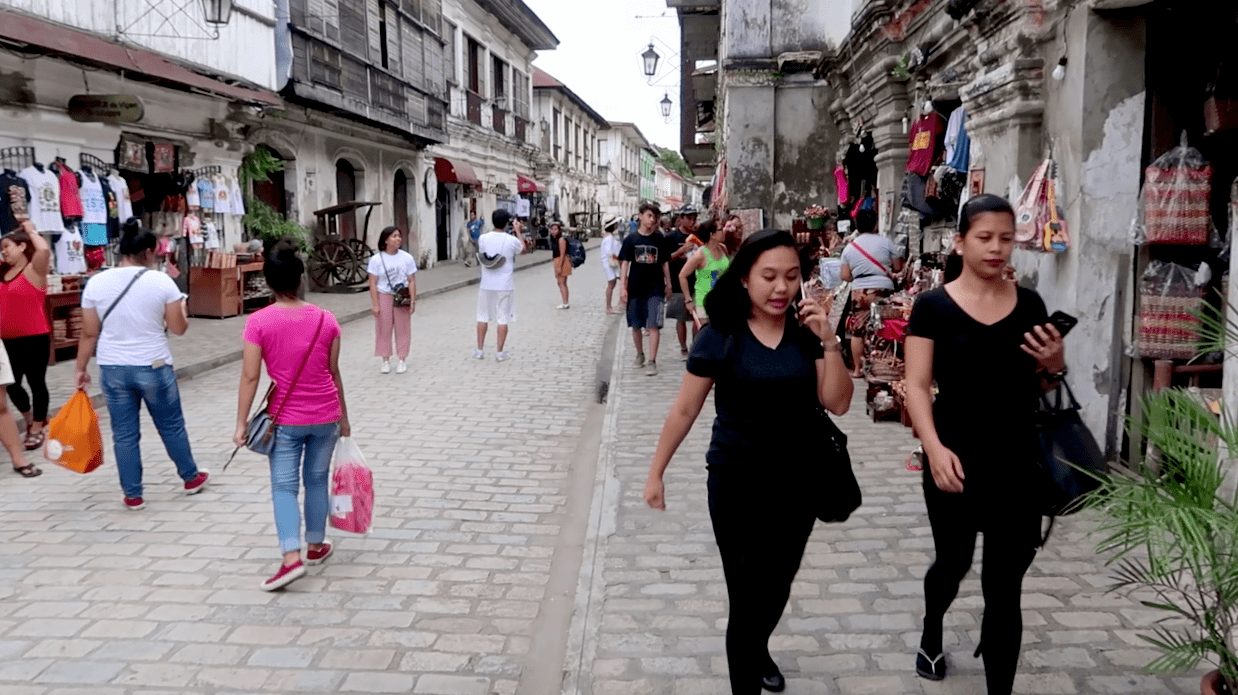 The first real highlight of Vigan I stumbled upon.
Calle Crisologo
We took a tricycle that took us right to Calle Crisologo, which is a famous street which serves as a major attraction for tourists coming through Vigan. It was a very picturesque little street I'd have to say; and it had lots of cute souvenir shops and these little horse-drawn carriages were riding through the street continuously. This street actually gets his major charm from the Spanish houses alongside, where the rich people lived during the Spanish era. The town itself had huge Spanish colonial influences conjointly. It was a charming little street.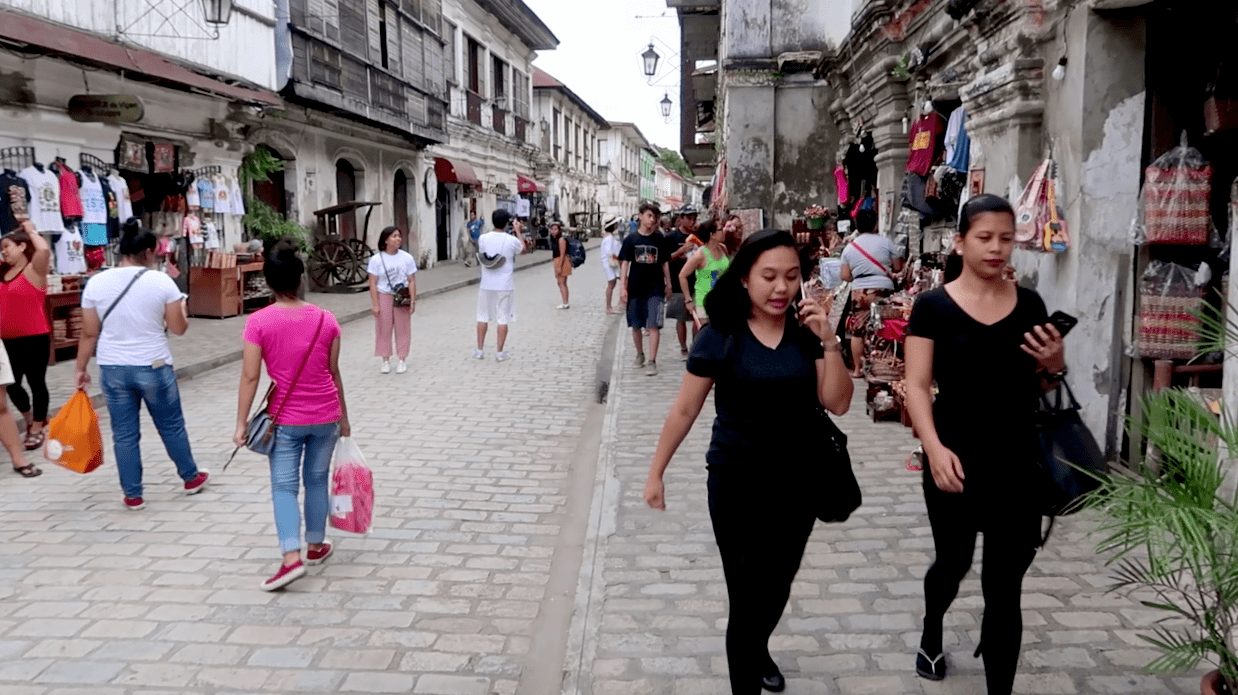 Loving the horses.
Bantay Watchtower
We didn't have all that much time but another major attraction in Vigan would be the Bantay Watchtower. Being a short tricycle ride away from Calle Crisologo, we decided this should be our second and final stop for our little tour through Vigan. It was located just near Bantay Church, a famous catholic church in Vigan city. I vlogged some and was happy to take my drone in the air, for a nice aerial tour over Vigan city and around the watchtower.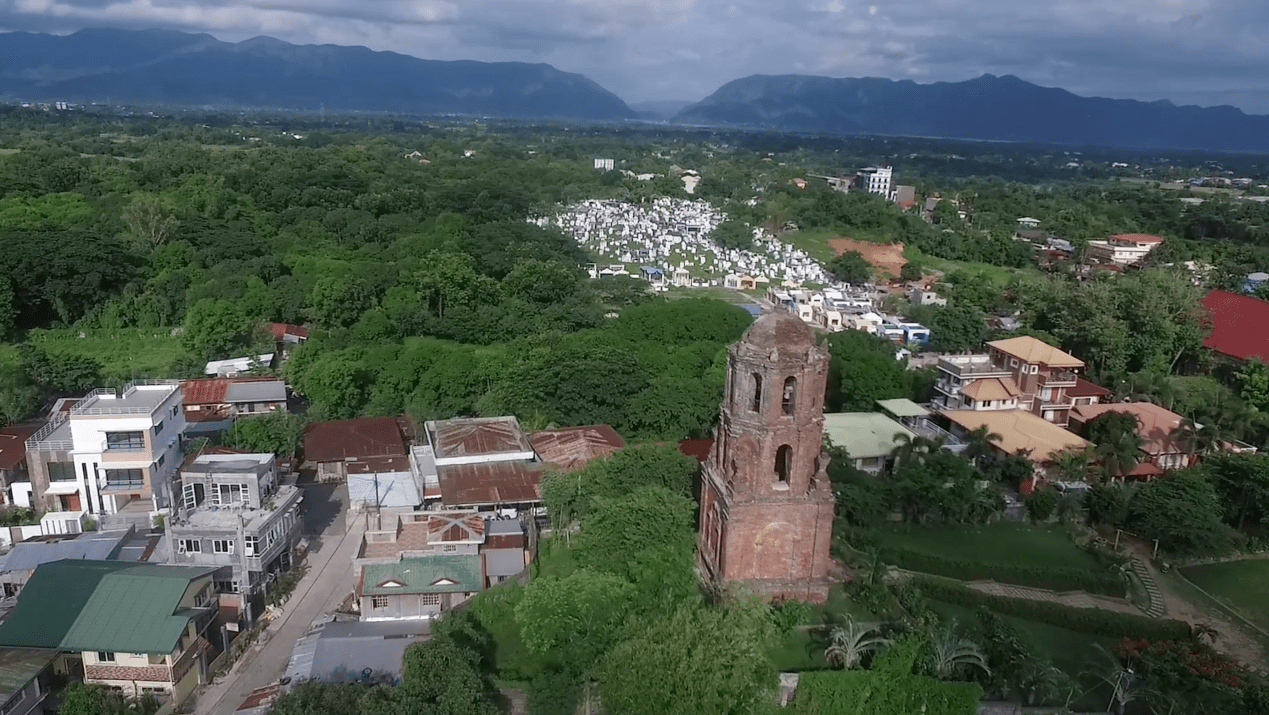 On one side the mountains; on the other side the city.
The Bantay Watchtower (or Bantay Church Belltower) was established in 1591, and served as a watchtower for pirates in the Spanish colonial era. Even though it got rebuilt in 1950 after it was heavily damaged by World War II, it still looked very old. We also climbed to its top which gave us a nice view over Vigan as well. The drone ultimately gave us a nicer look though.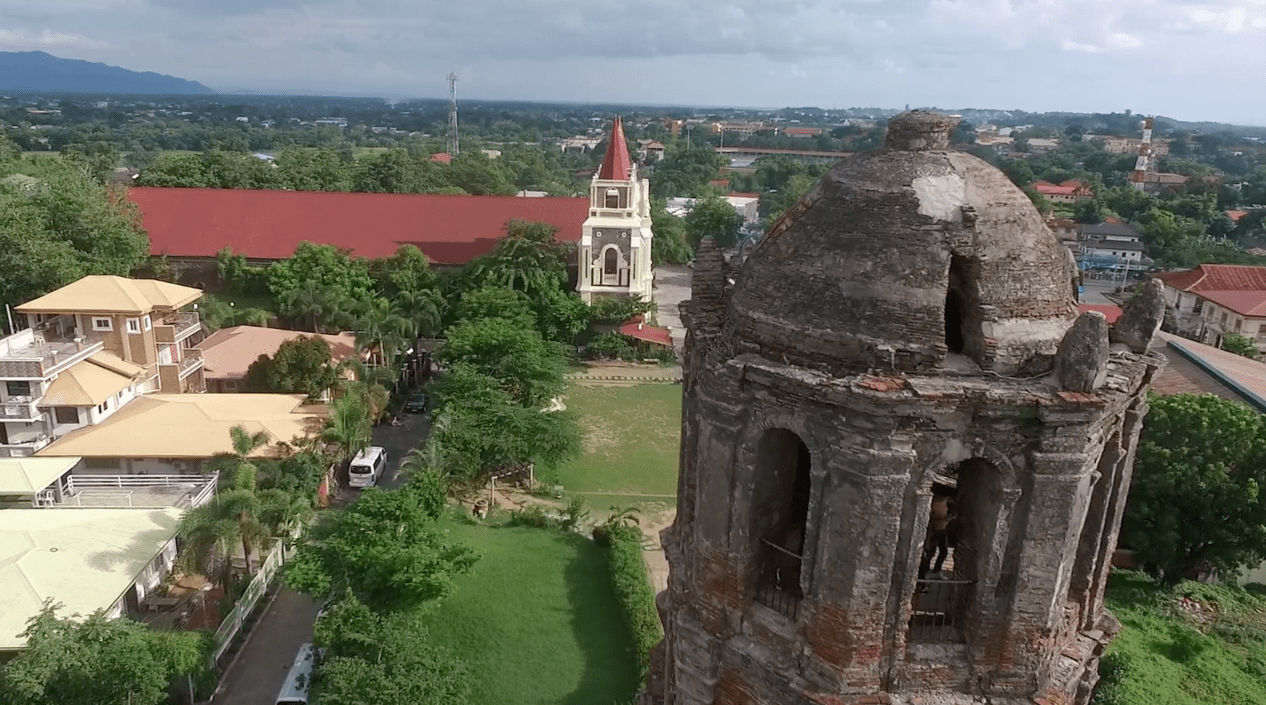 For an even better view visit the vlog.
For a better picture and greater aerial footage I would advise you to watch the vlog as well. Also visit this link for more information about Calle Crisologo, and this link for more info about the Bantay Tower. Thanks for reading.
Previous Blog Post
Next Blog Post