LennyThroughParadise: 2018-10-10 14:00:36
From Metro Manila to Bataan
Gosh, I really needed to get out of the city. Metro Manila, and especially BGC where I live, is somewhat of a rat race: a money society. When you underdress you're disrespected by the rich and when you dress up nicely you're hated by the poor. Roughly said, I can't choose.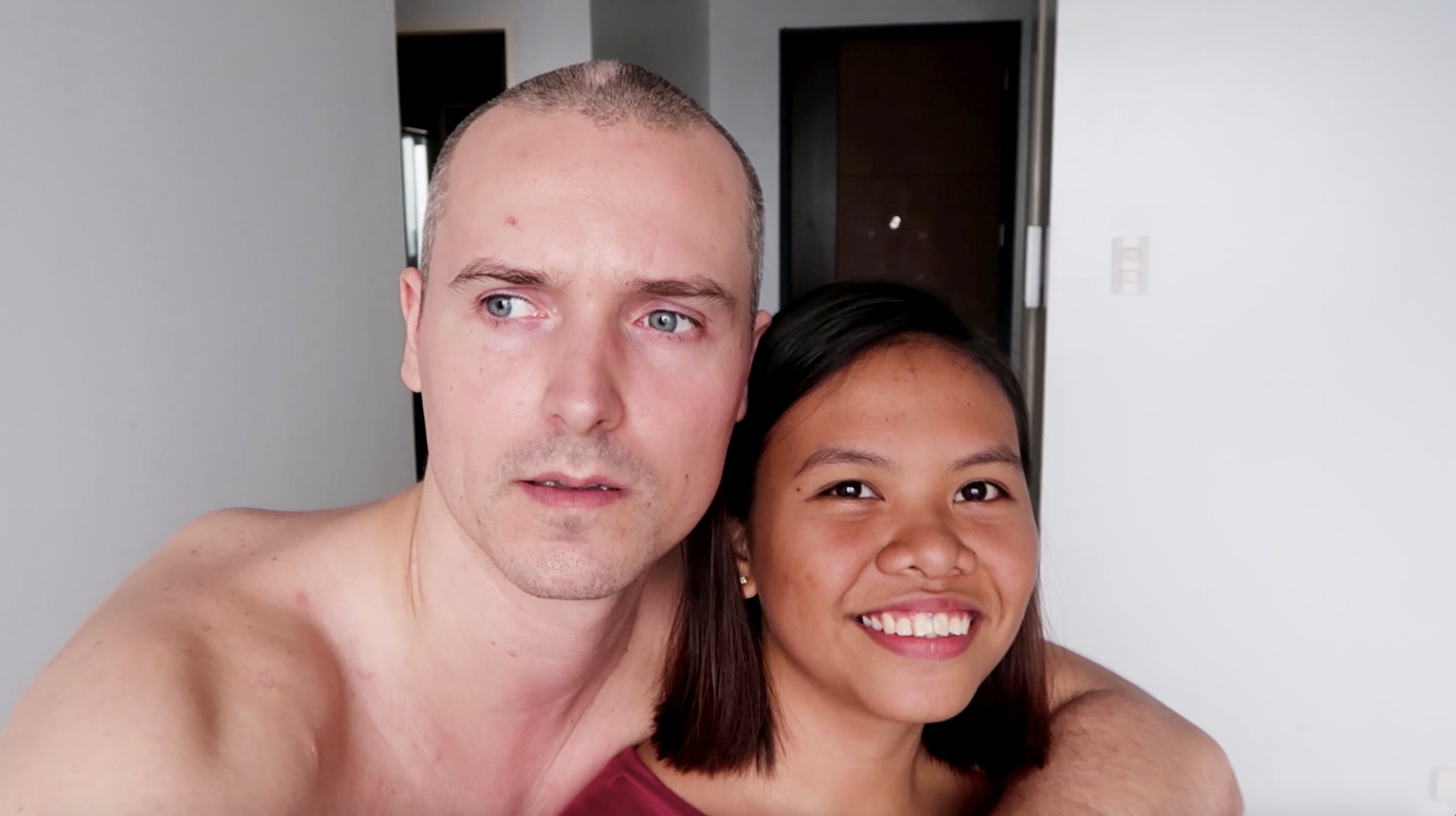 Bataan was our choice but we needed to decide upon our transport going there. Spoiled as I am, also with decent air that I'm used to breathing it, I don't feel comfortable in Metro Manila's bus stations most of the time. And it's not the nicest thing to be white, and thus rich-looking, being in those areas.
Anyway, we were thinking of getting a Grab towards our destination, but none of the drivers were willing to take the few hours ride back and forth. So a Grab to the bus station it would be, and after a short hiccup with the elevators temporarily not functioning, we were off towards Pasay bus station in Metro Manila.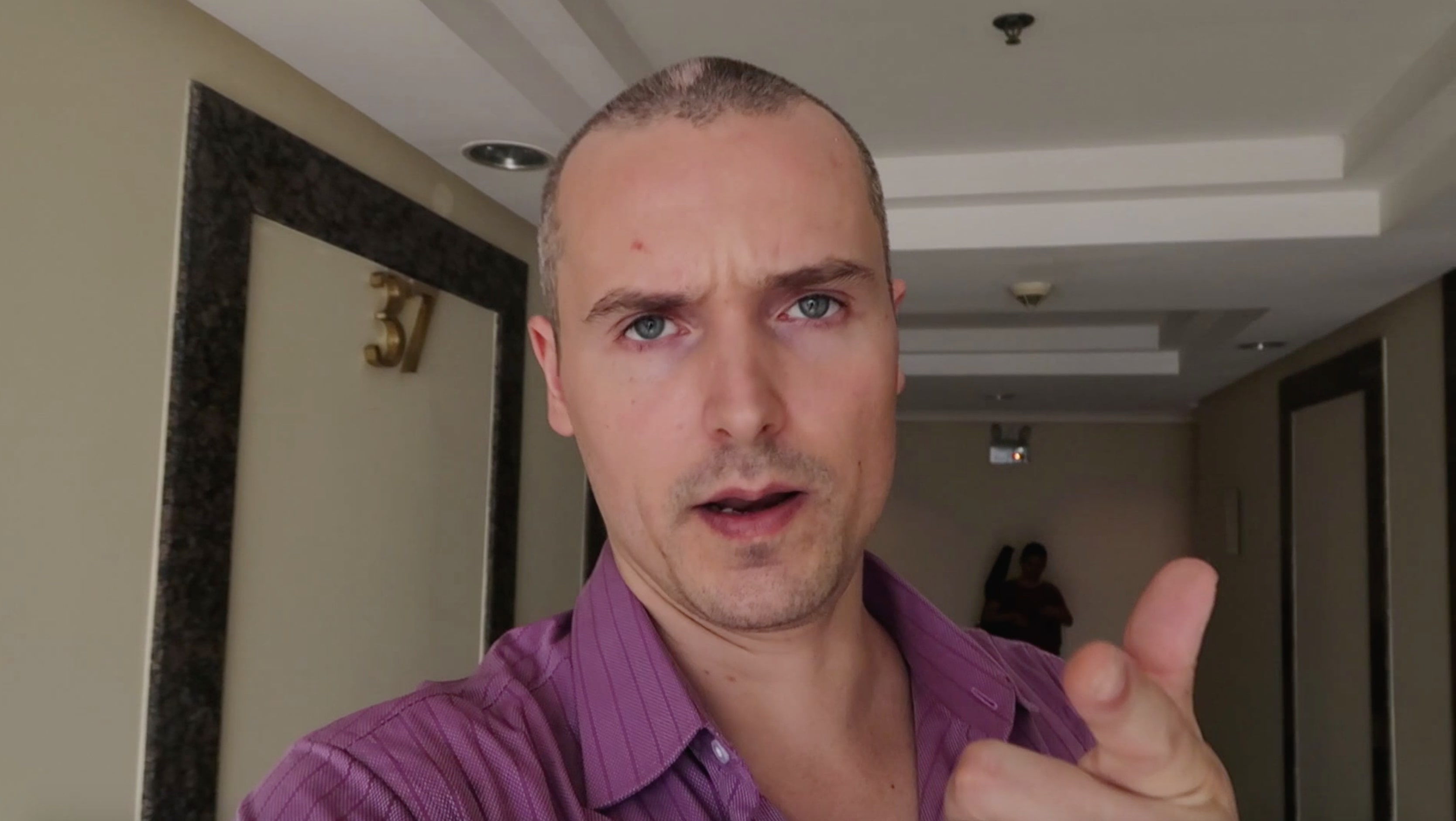 The elevators weren't working and 37th floor was too high to walk downstairs with suitcases and all. Luckily, they started working again shortly after.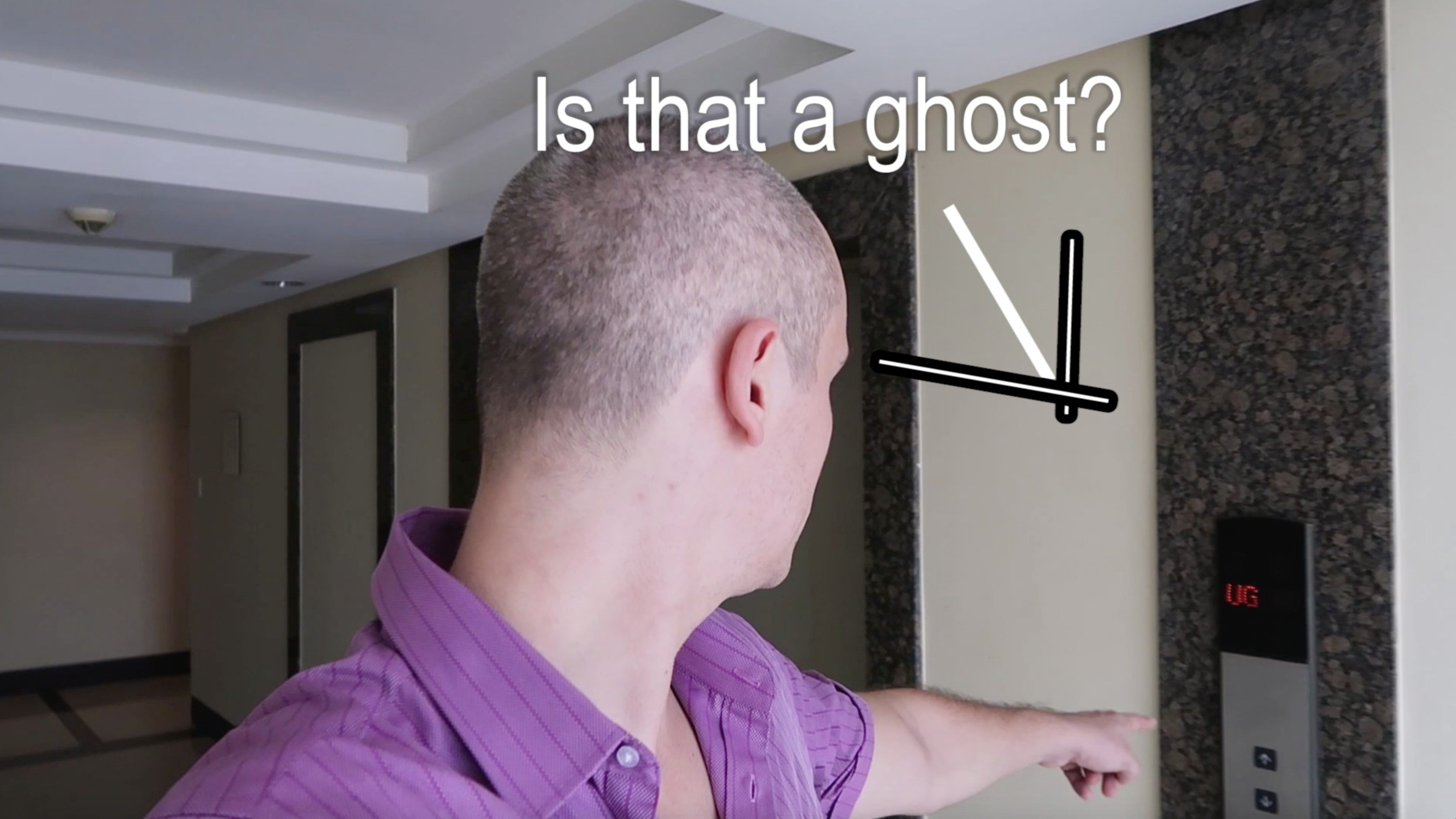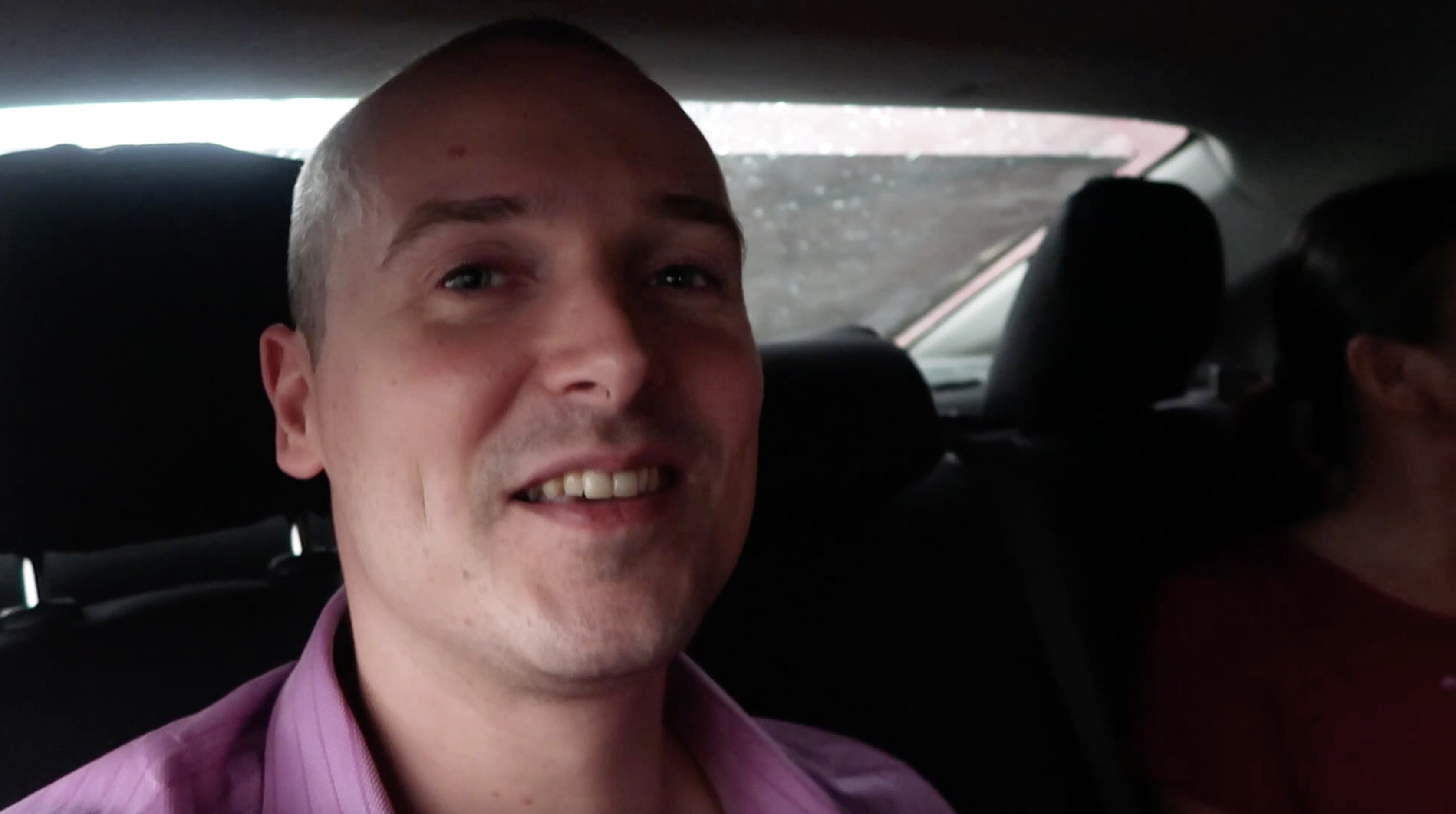 Off we went with the Grab car.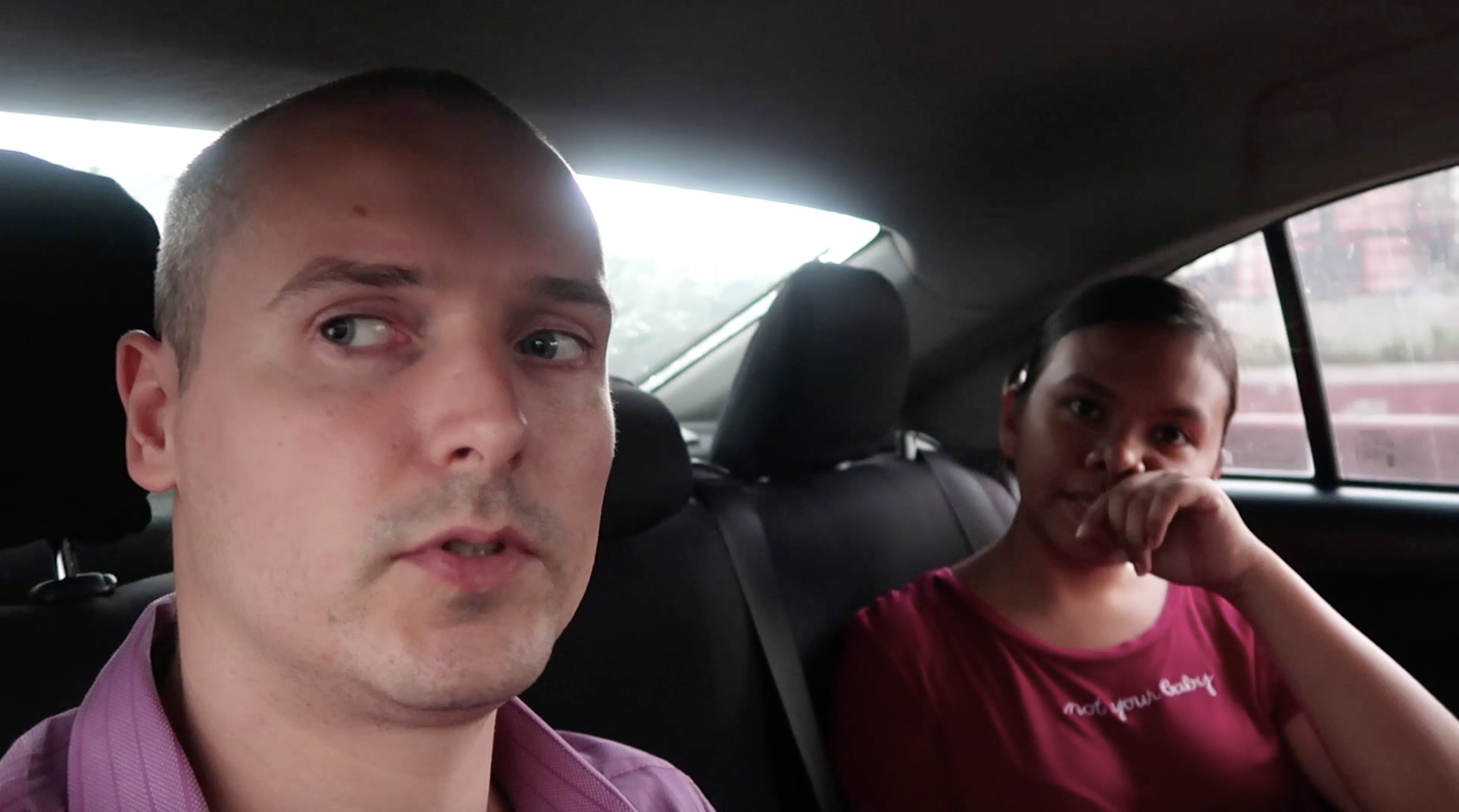 On the way there, it started raining and thundering; Melody thought there was a typhoon coming. We tried to convince the Grab driver to take us to Bataan. I think I started at like 4K and ended my offer up until 7K. He still ultimately wouldn't take the amount, which was also the highest I would go. I think he didn't feel like stepping out of his comfort zone going all the way to Bataan through the rain, which was understandable to me.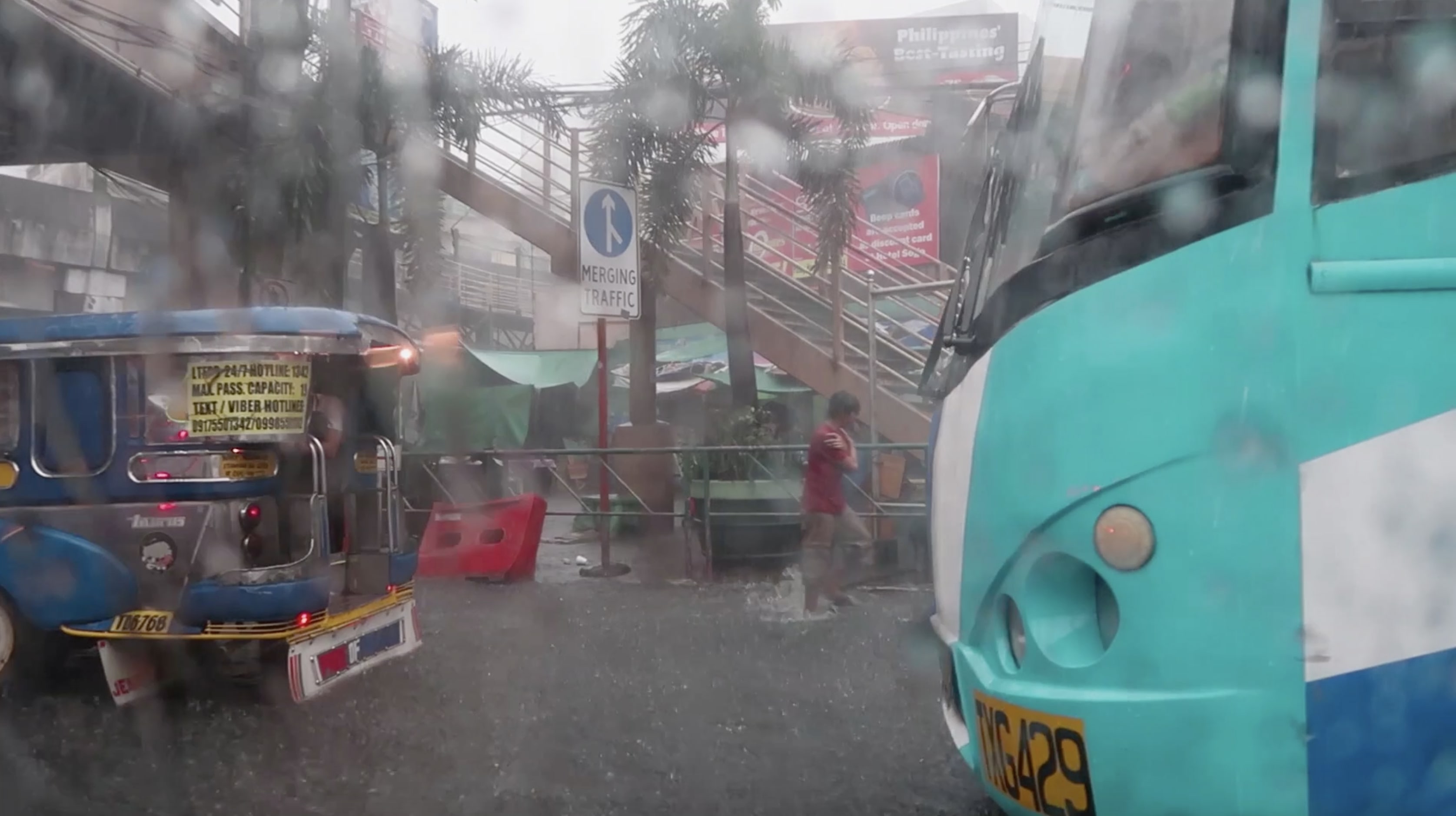 It rained quite heavily at the time and the streets were flooded.
The streets in Pasay were flooded and we took shelter in an eatery located at the bus station. We ordered drinks, I vlogged some, and then we had to walk through the water making our way towards the bus. I was glad I was wearing my flip-flops! If I didn't regularly wore those (not abiding BGC's societal standards), I would have a much tougher time getting through to the bus!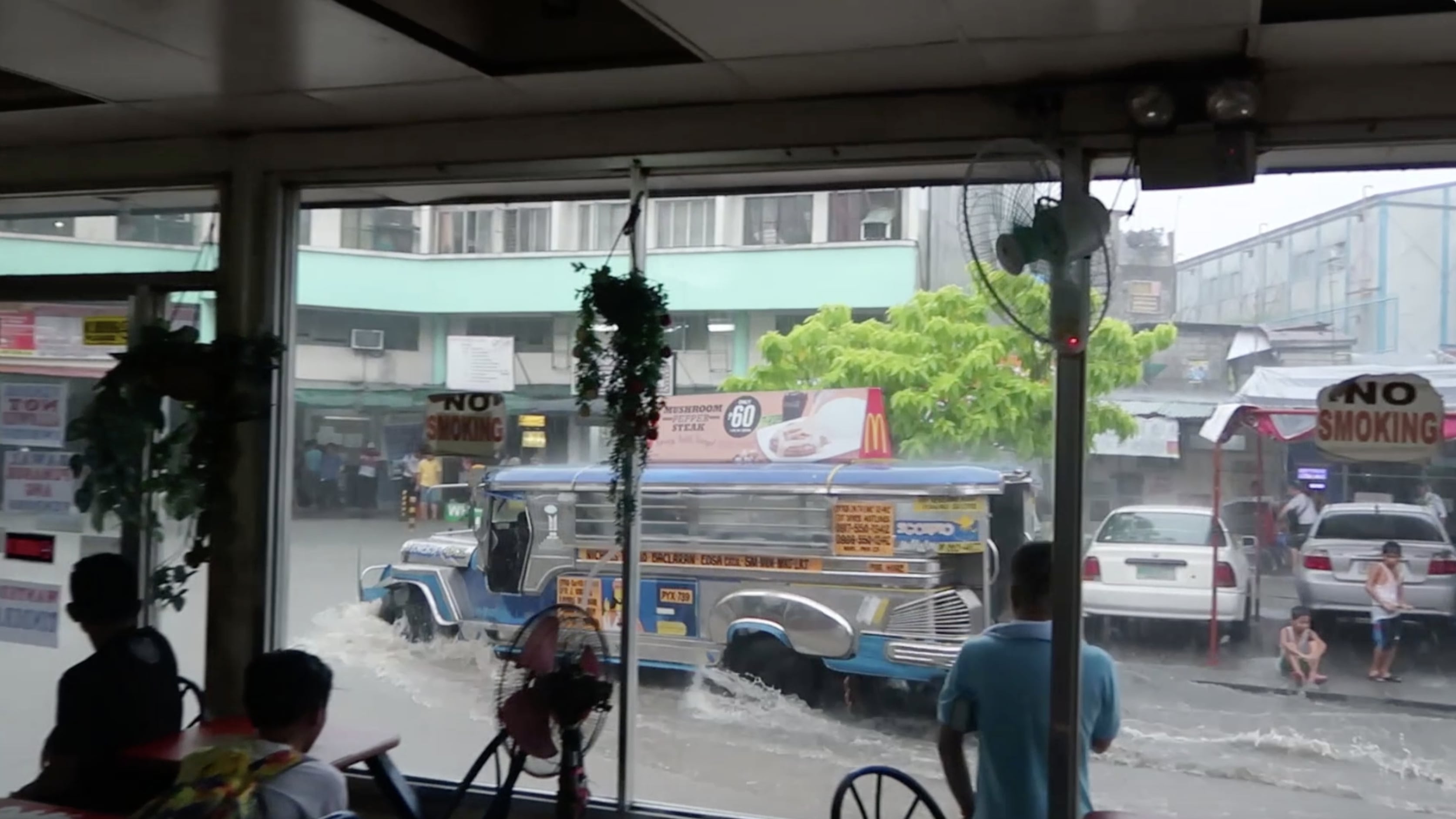 The provincial buses itself usually aren't that bad at all though. It's cold so you got to be prepared with that; but it's relatively comfortable and there are movies playing on a screen at the front of the bus. The sales people going in and out of the buses at different stops can be a nuisance or a convenience, depending on your situation right?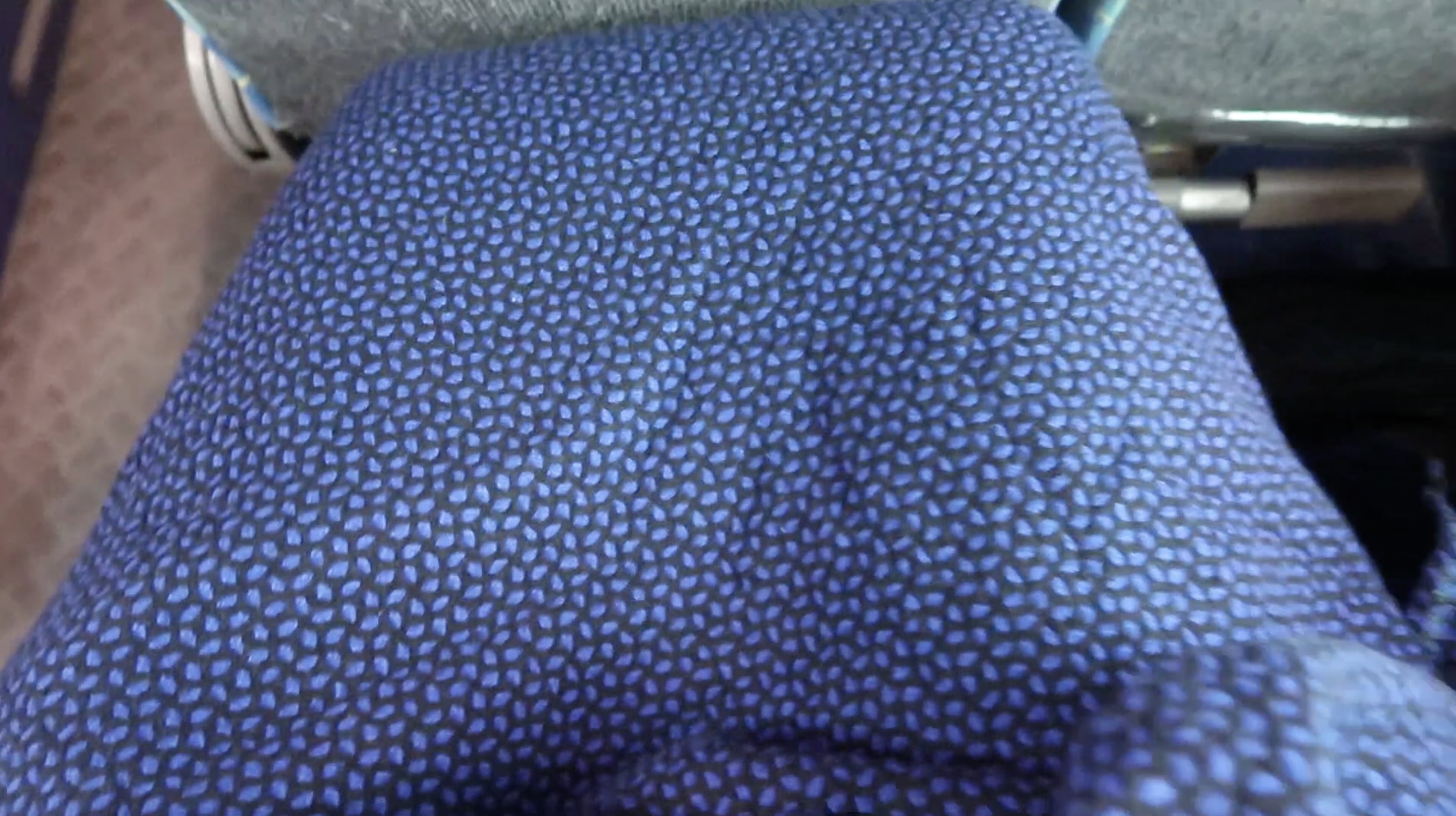 It's good to be prepared..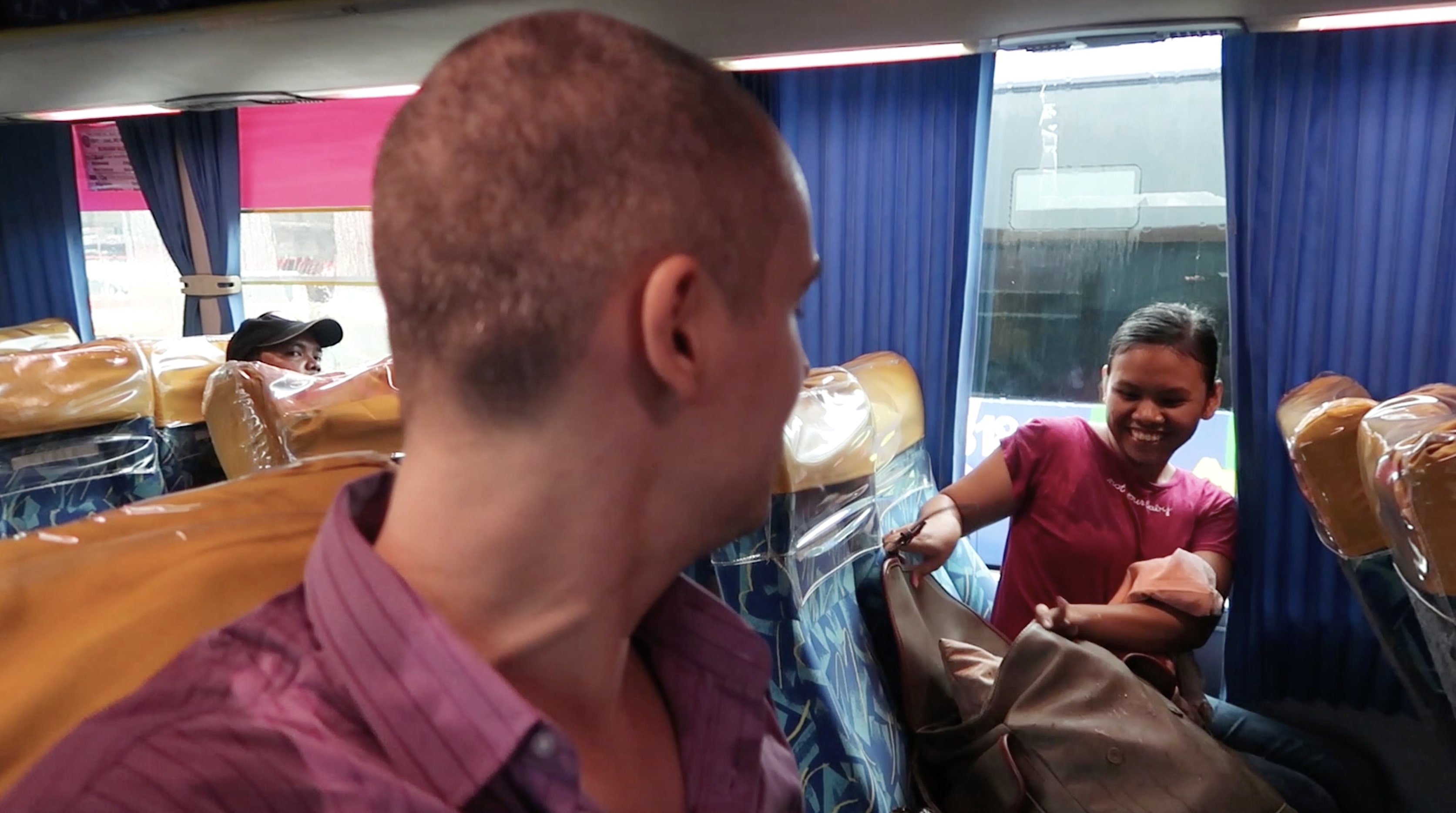 ..but really the buses going to the provinces are really not all too bad.
A decent bus ride later, we arrived in Mariveles, Bataan, where we had to take a tricycle going to Bagac, and our accommodation. Going out of the bus I sometimes get a big slap in my white face, because everyone is rooting for me. Correction: all the tricycle drivers sometimes are screaming for me and my white ass and it's not comfortable at all. I respect them and their jobs for sure; but after going away from it all, another trikey came and Melody and I surmounted to a good deal I think. Still there was some annoyance with the guys (competitors of our trikey guy) discussing with them that it's a waste and what not, but Melody still agrees that it was all fine what concerns the 600 PHP we already settled on.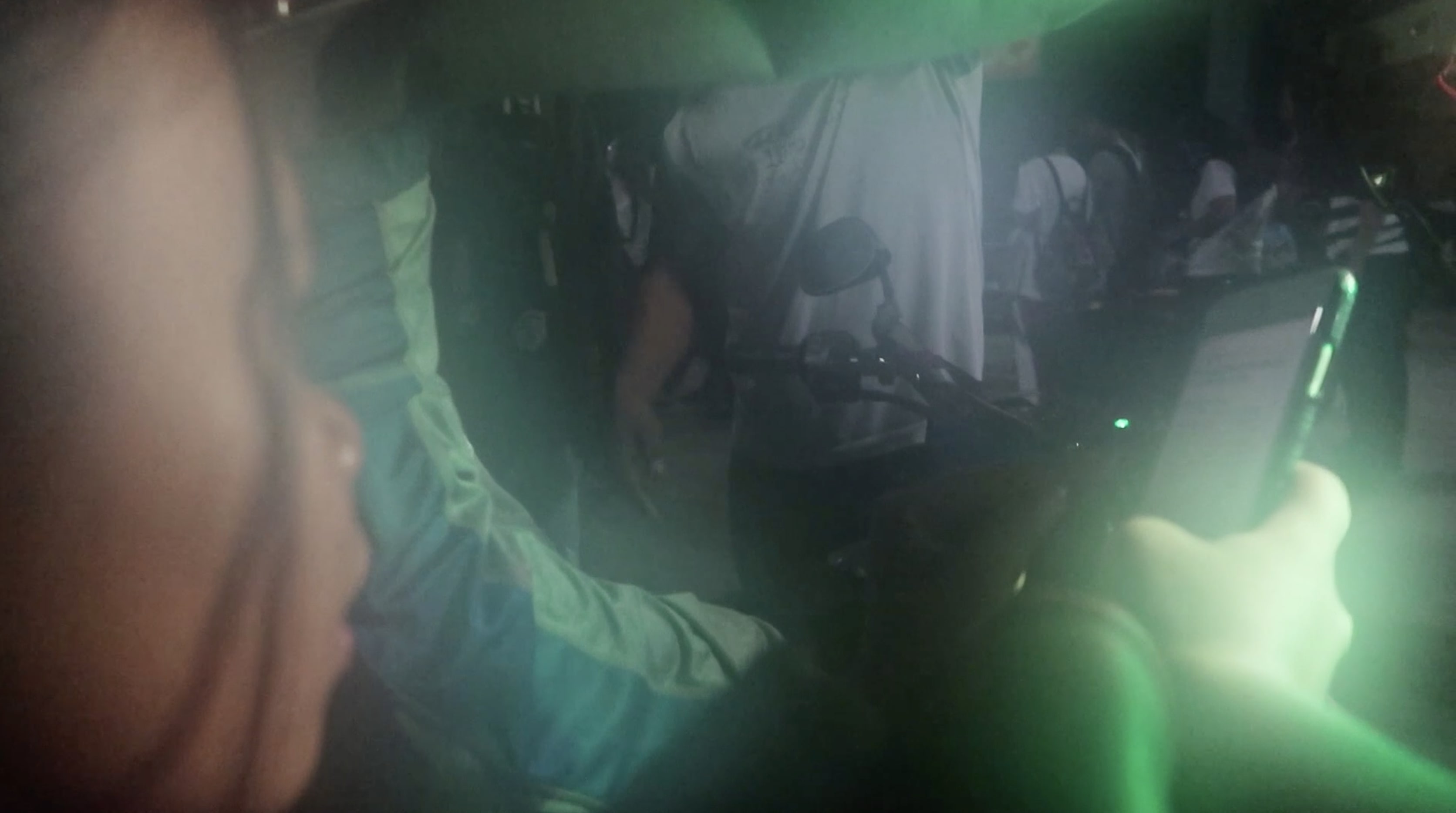 Tricycle riders discussing about our deal even though all three of us already agreed upon it in peace.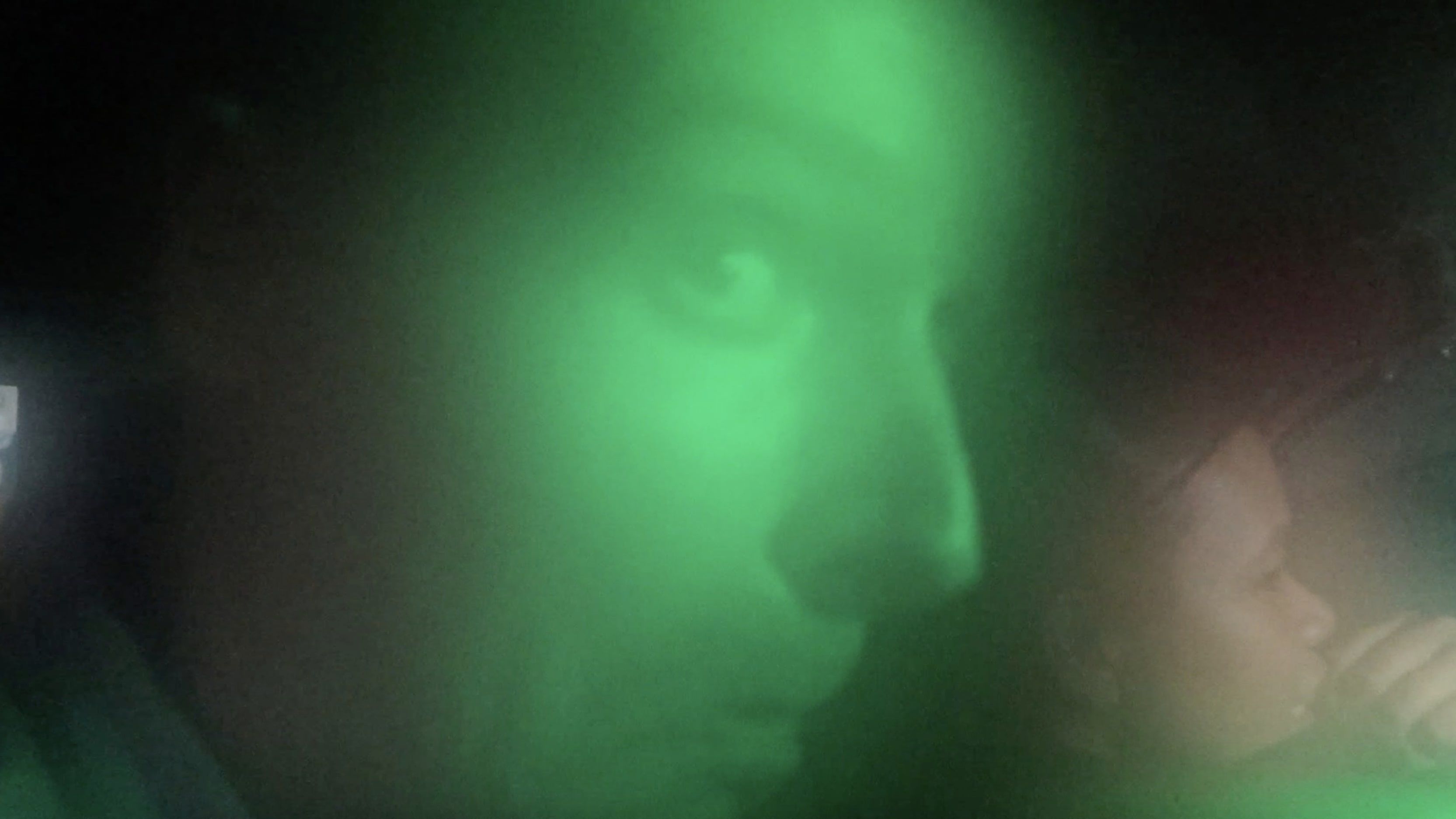 Ultimately we arrived at the accommodation which was a good relief from it all. The host was very good and nice and explained to us the 'what's happening' of the resort. Even at night the place was super relaxing and nice and I think we had a terrific sleep. The owners (a German guy and a Filipino wife) were in Europe but the caretaker and their dogs were there, and it all seemed like a very fine place to spend our days in Bataan at.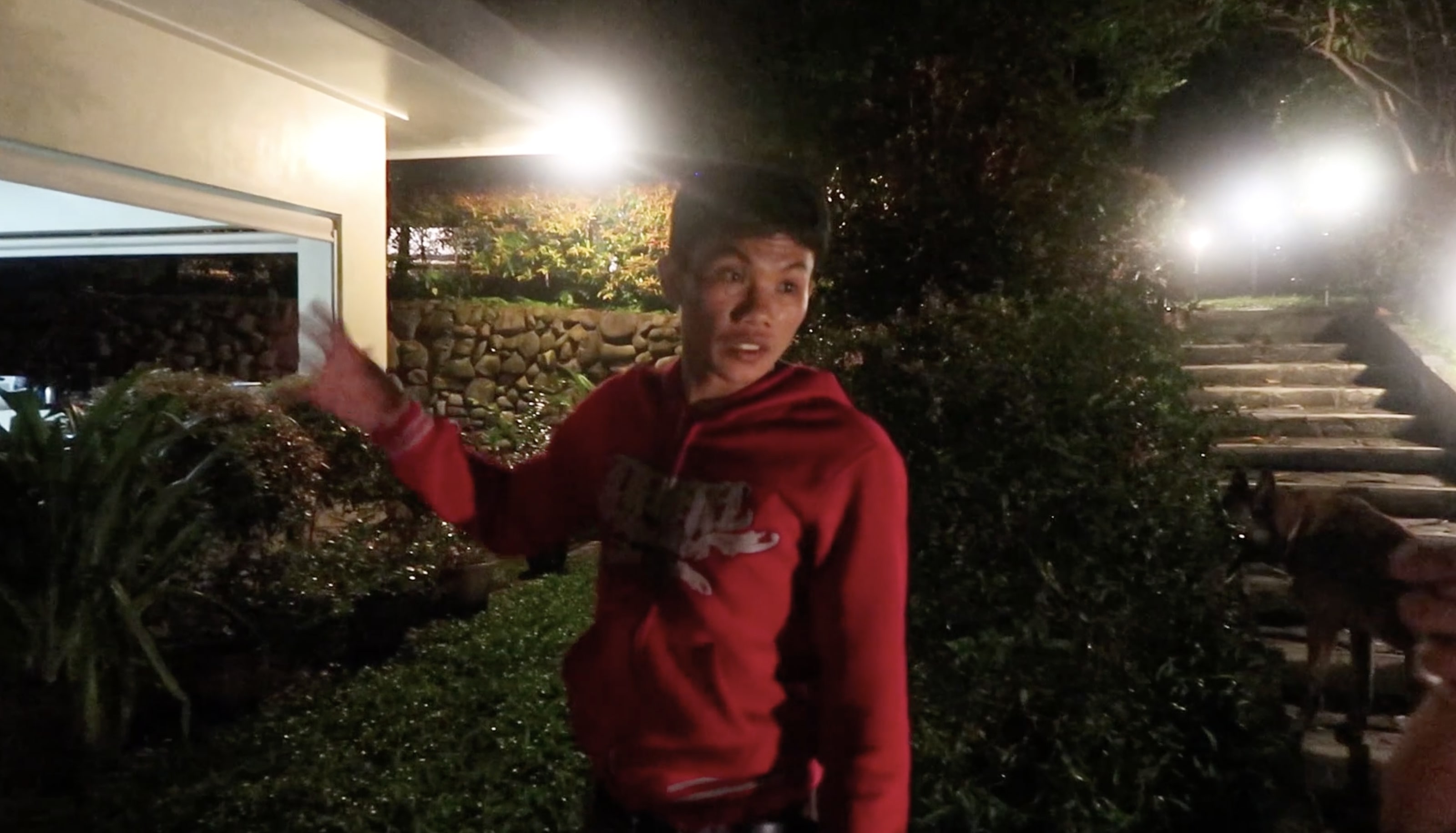 The caretaker explaining things.
If you want to see the vlog I made about this story, you can click on the image below.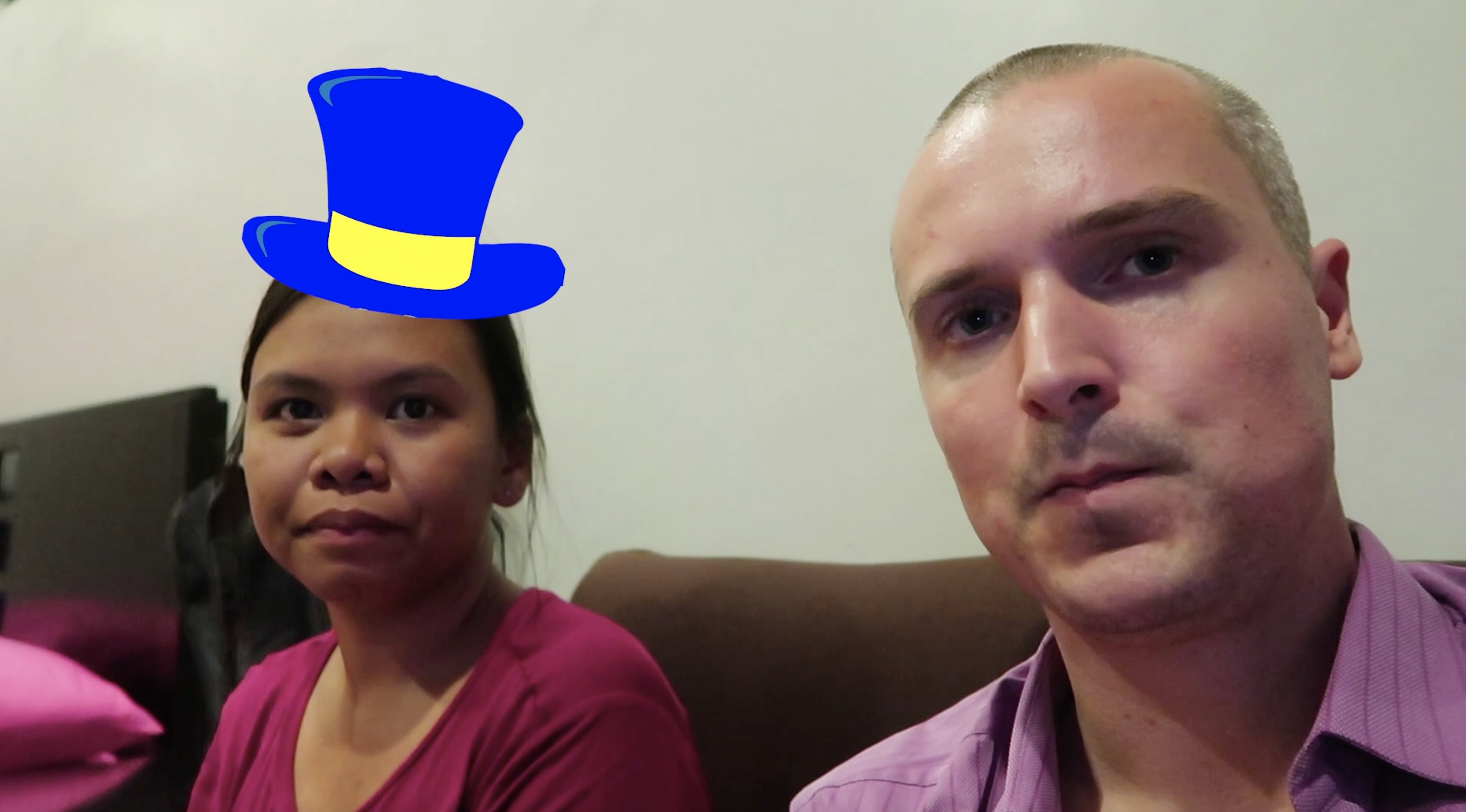 Previous Blog Post
Next Blog Post