LennyThroughParadise: 2017-08-30 15:33:24
Catanduanes Day 1 (Part 2)
So this blog continues my first day in Catanduanes. I had a great morning being all alone at the beautiful and serene Twin Rock Beach, and it was time for something different. While someone at the Twin Rock Beach Resort was trying to sell himself as a tour guide, he mentioned a recommended waterfall nearby: the Hicming Falls. I gratefully took this information and suggested to the tricycle driver that we should go there.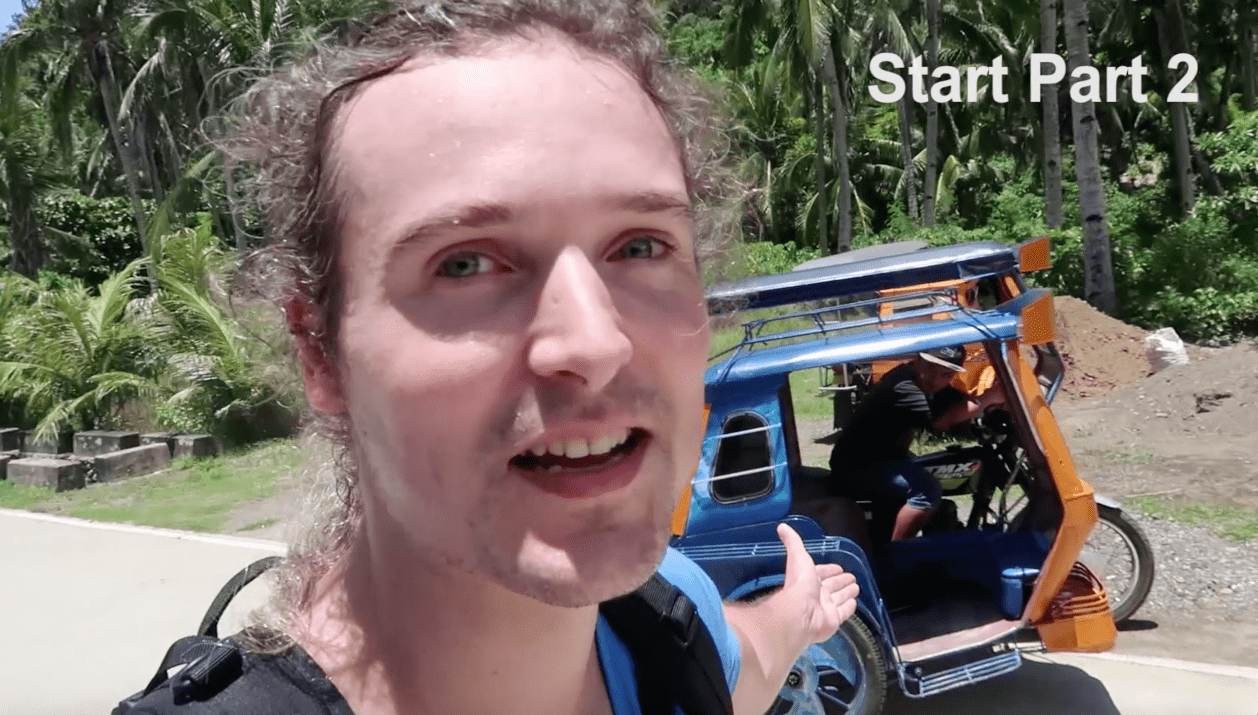 I suggested to the tricycle driver we should go to the Hicming falls.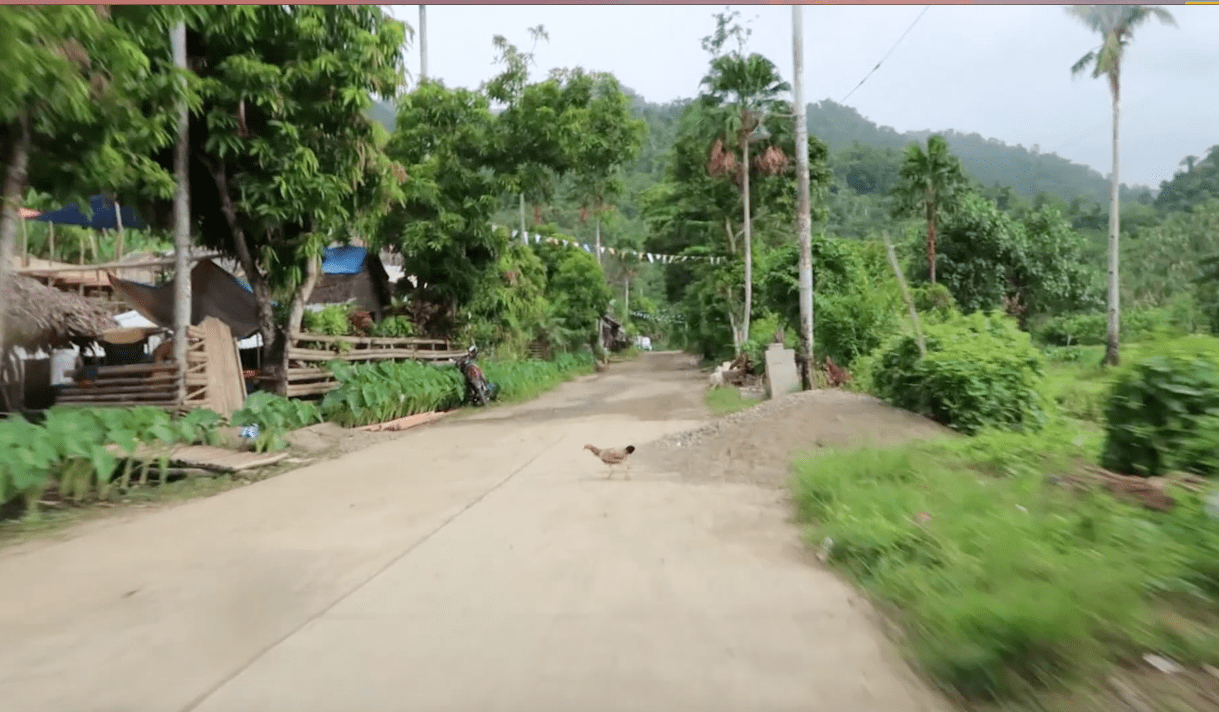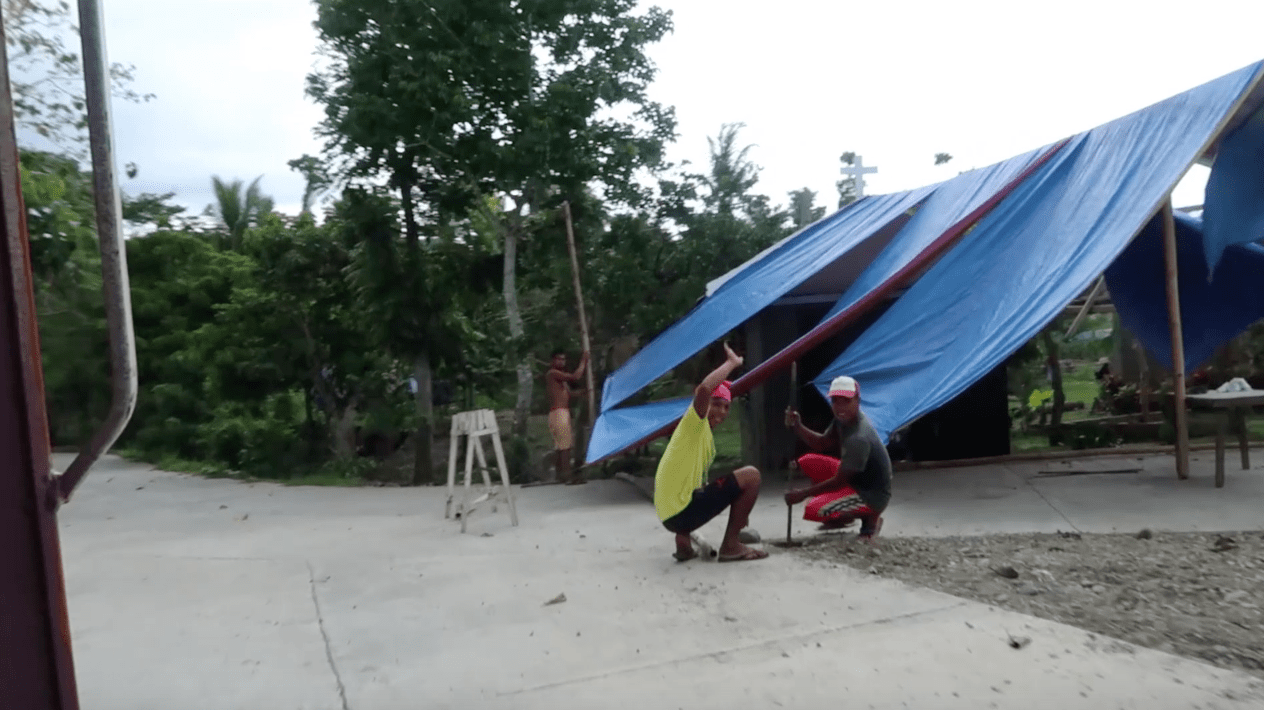 My pleasant ride to the Hicming waterfall.
Kids
One more pleasant tricycle ride through the countryside later and we arrived at the entrance of the Hicming Falls. This was represented by a small stand and a primitively made plate that said 'Hicming Falls'. This little stand was run by kids really cause from then on me and the tricycle driver were the only adults going to the falls. We immediately went off going to the waterfall and all of the kids accompanied us.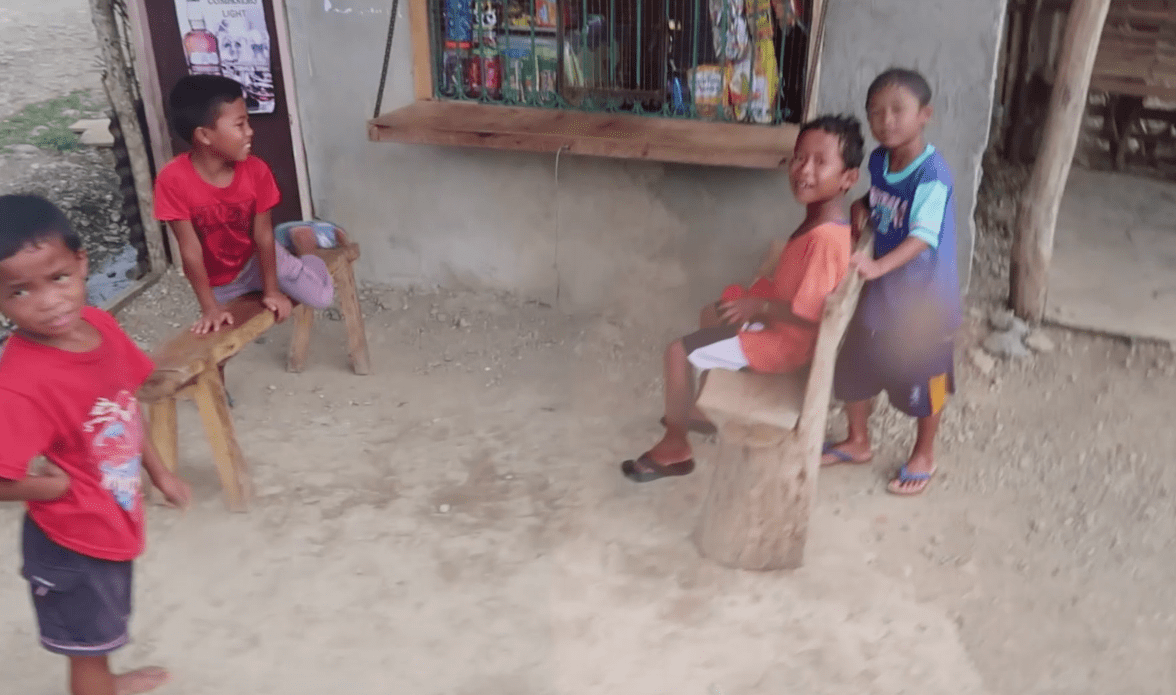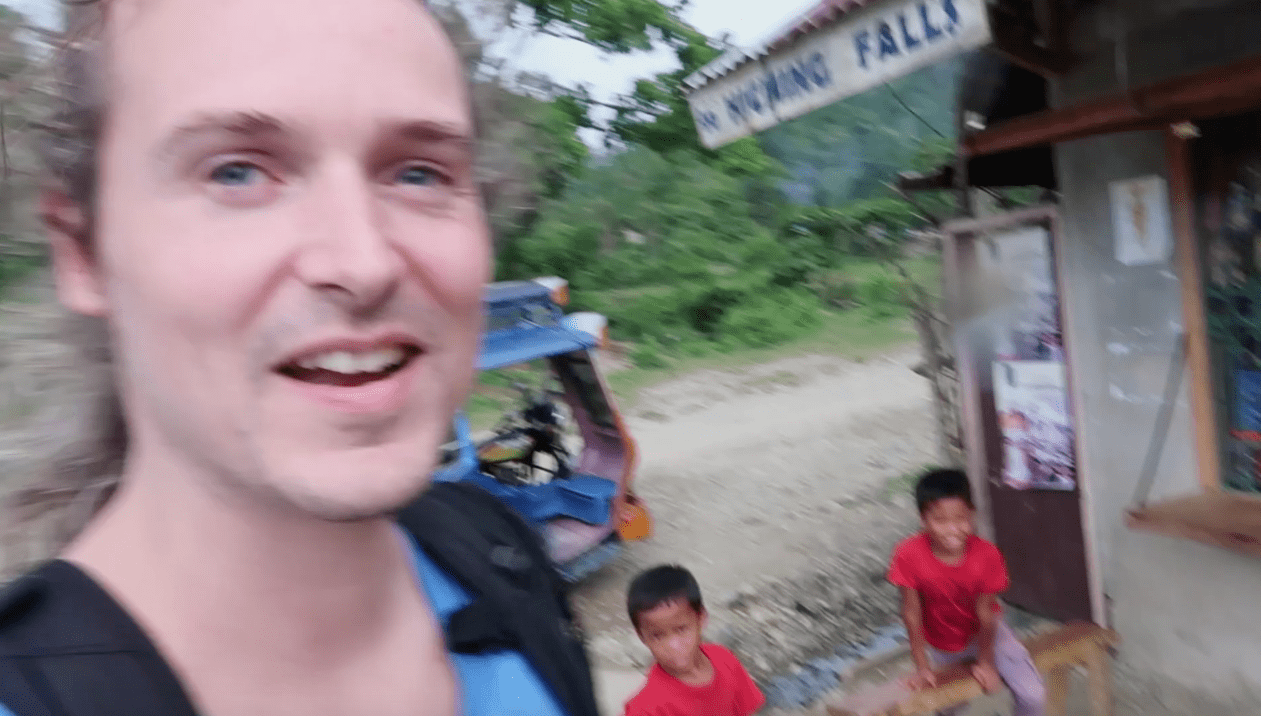 Kids were running the entrance to the Hicming falls.
It was fun though walking through this little village, or this little trail better said. People sitting at porches smiled at me while I was following this older kid, and some younger Filipino kids followed me which was real cute to see. The 'village' was more just a few houses cause we soon went down a path that led to a rocky river, with water flowing presumably coming from the waterfall.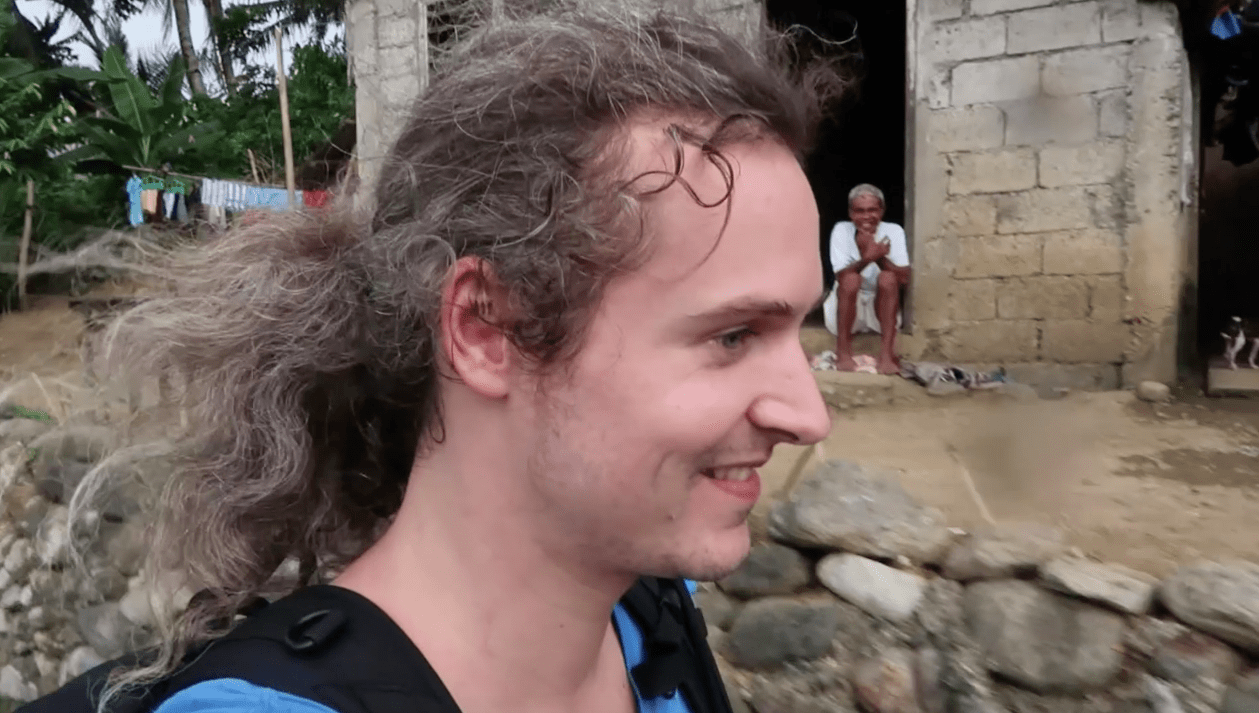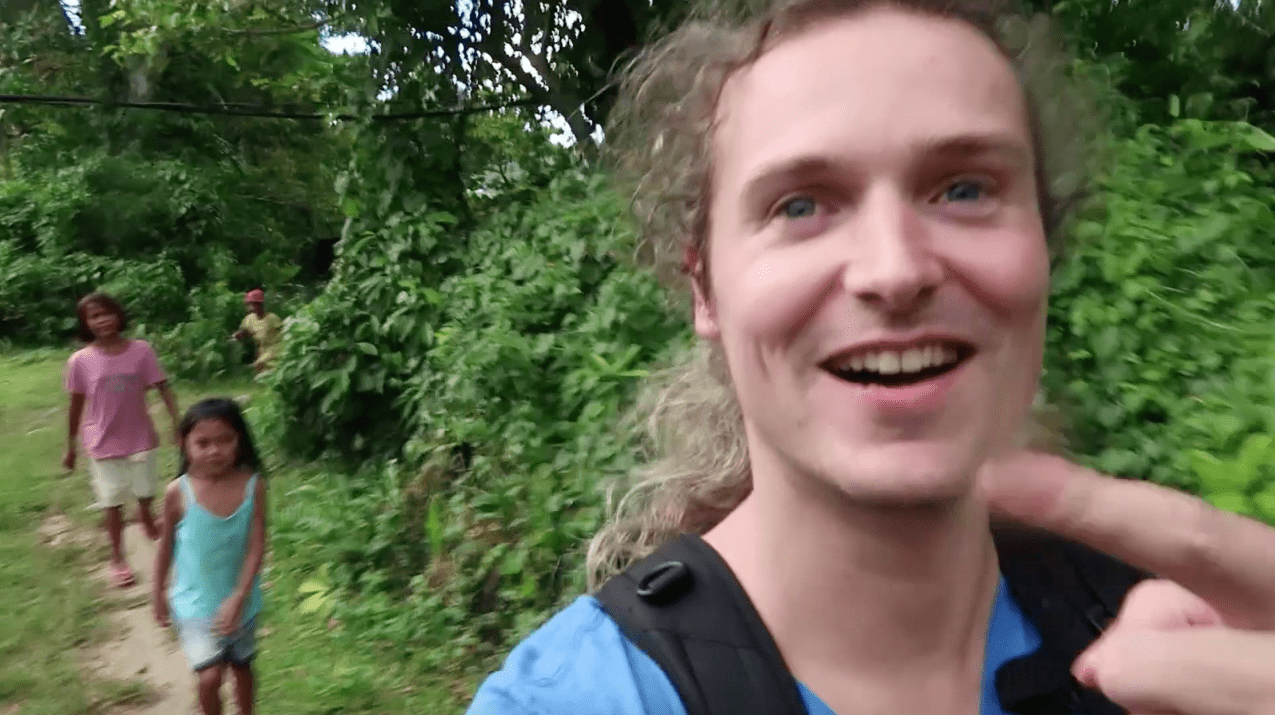 Happy Filipino people...
Hard time
I was fully packed with my heavy bag and tripod, and had a hard time walking over these rocks that were built as a pathway going over the river. It was fun and telling to see how the locals in front of me had a much easier time walking over these rocks; they ended up really waiting for me, as I decided to just step into the water to walk through it (it seemed easier to me).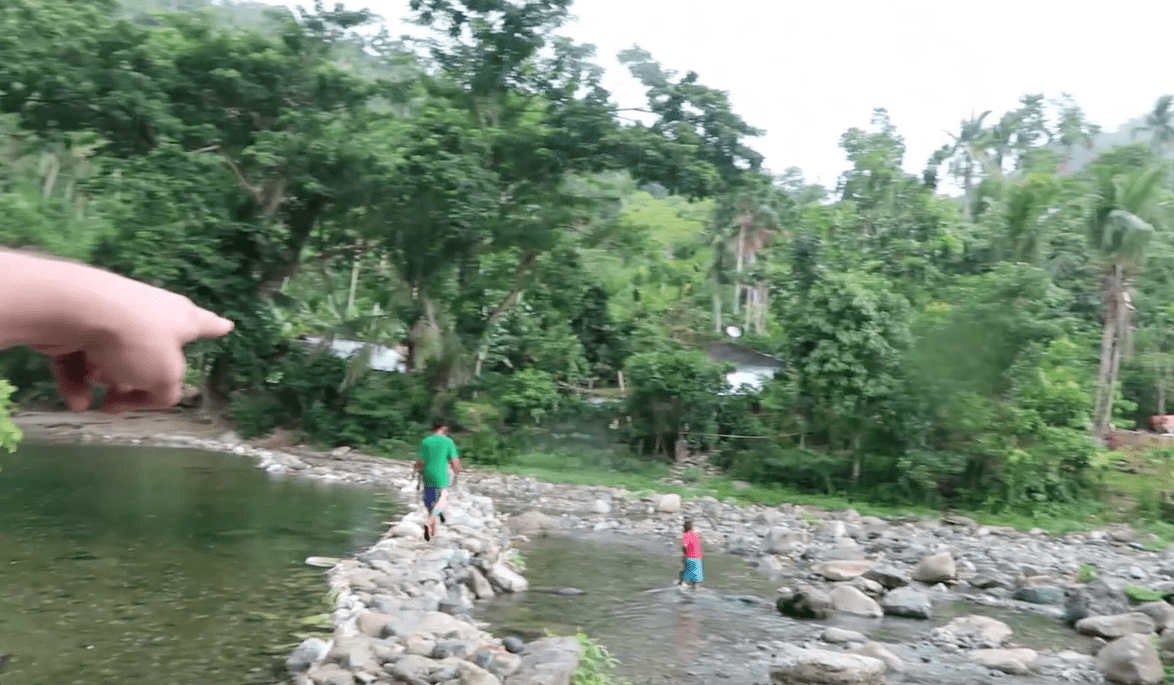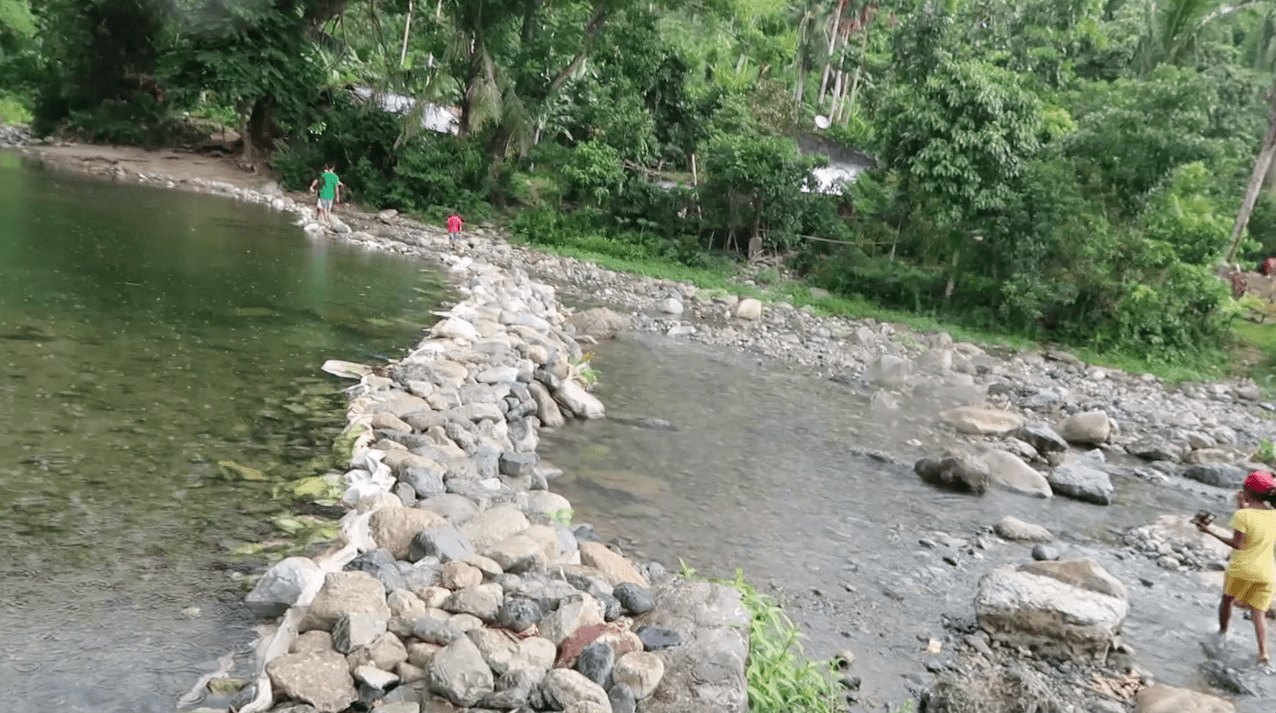 Funny to see the difference between skill of walking over rocks between me and the Filipino locals there.
As I neared the people that were waiting more my arrival to the other side of the river, it started raining. Filipinos are known for their hospitality, and their eagerness to take good care of guests: one of the people (the tricycle rider in this case) already had an umbrella open for me, even before I noticed I might need one.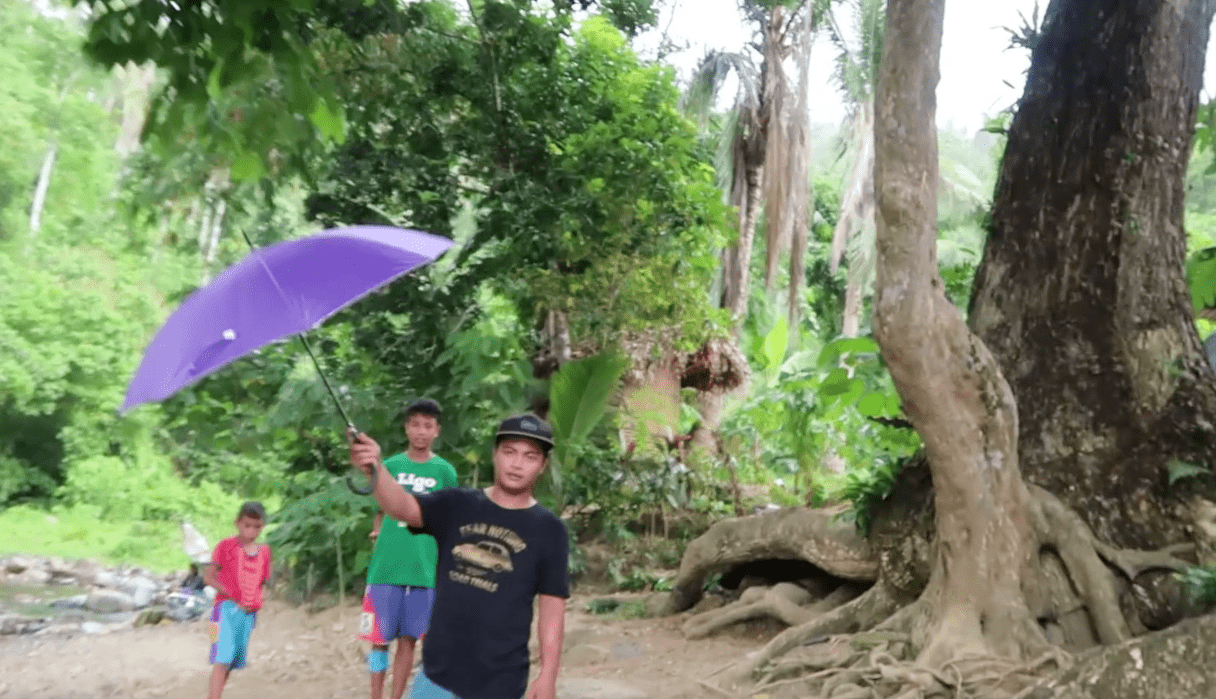 It's always a priority of Filipinos to take good care of their guests...
The rain turned into a heavy rain quite quickly, and after that my mood soon changed. Still the locals in front of me were having such an easy time walking over these rocks but as these rocks became wet and slippery, I was struggling and getting increasingly more cautious by every step. Meanwhile I was still vlogging and at one point I fell in the river with my bag, holding the camera in my hand. After that I was pretty done with it all and I told the viewers I would see them at the waterfall cause I was getting mad. Luckily I did spare my camera even though pretty much everything became wetter and wetter.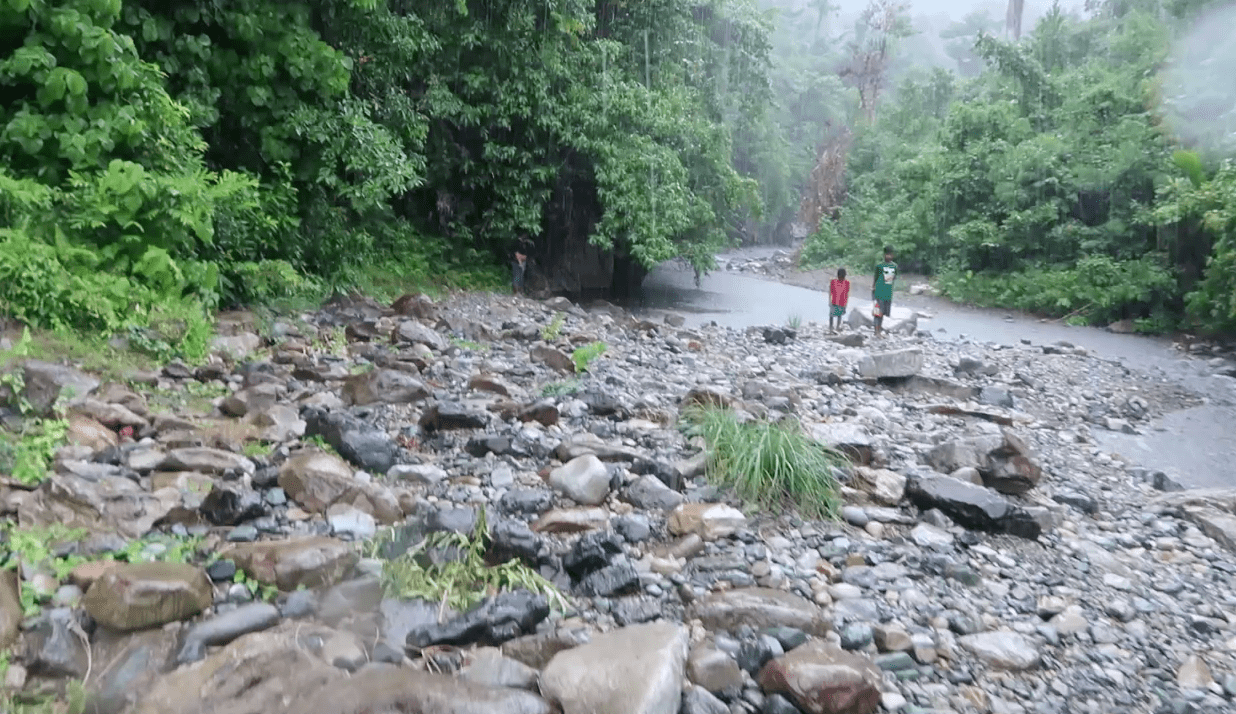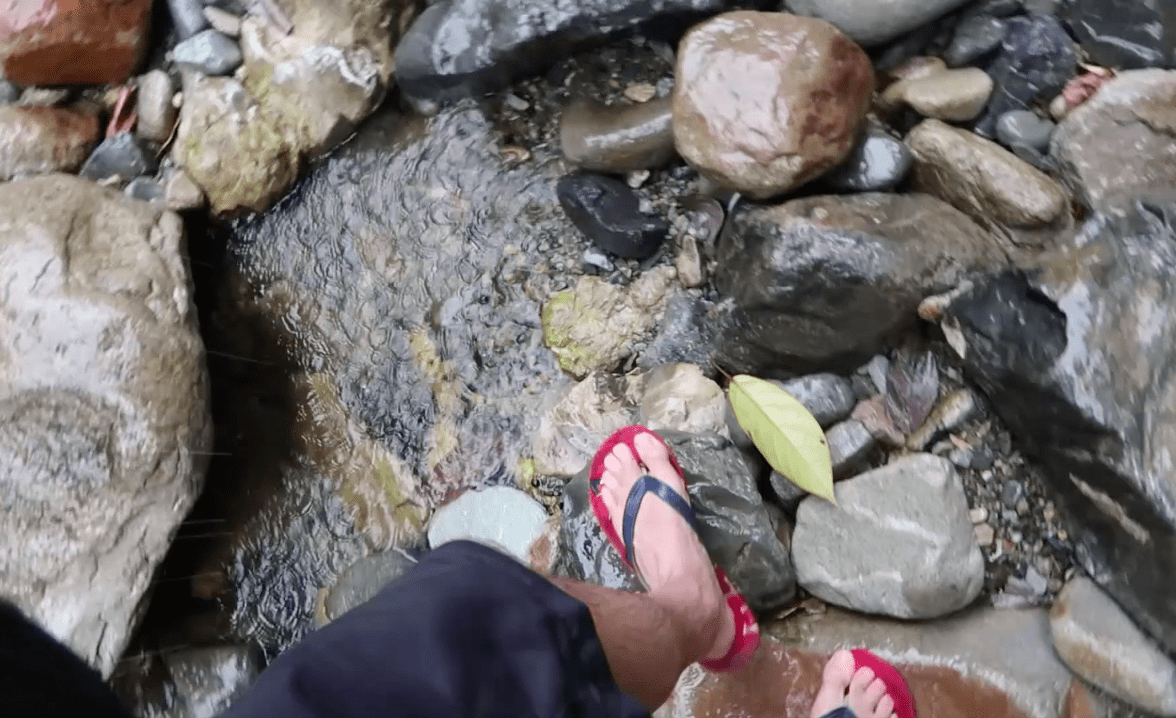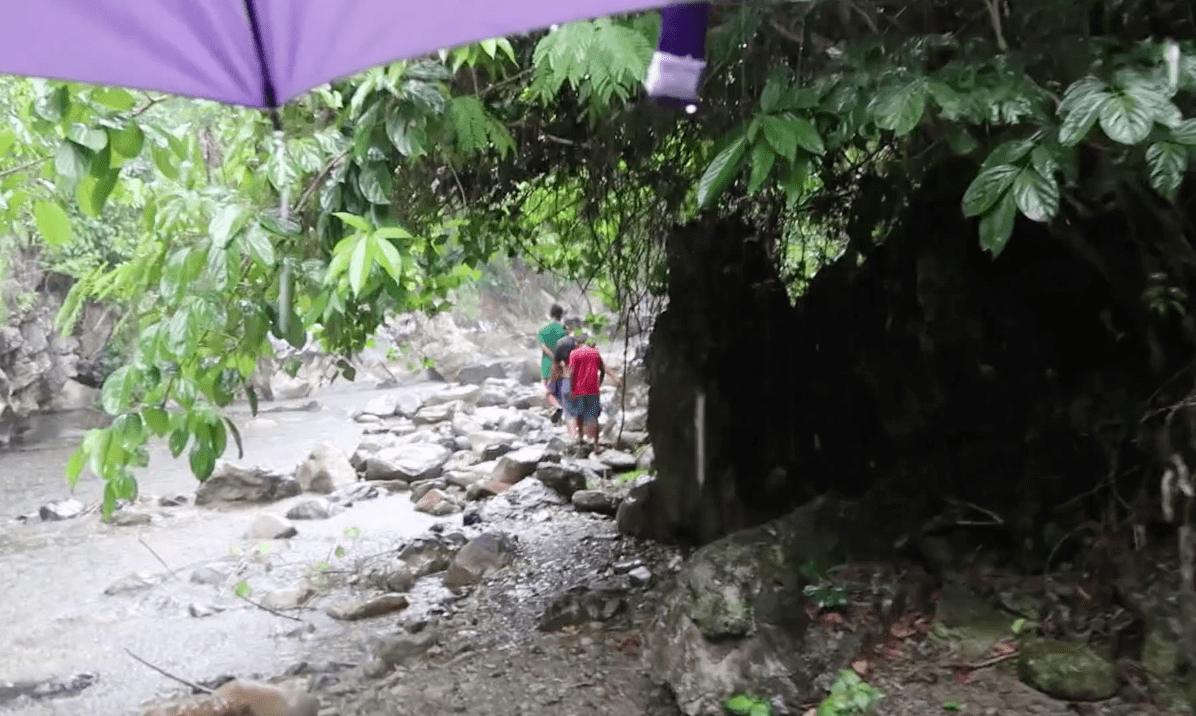 After trying to keep up with the locals...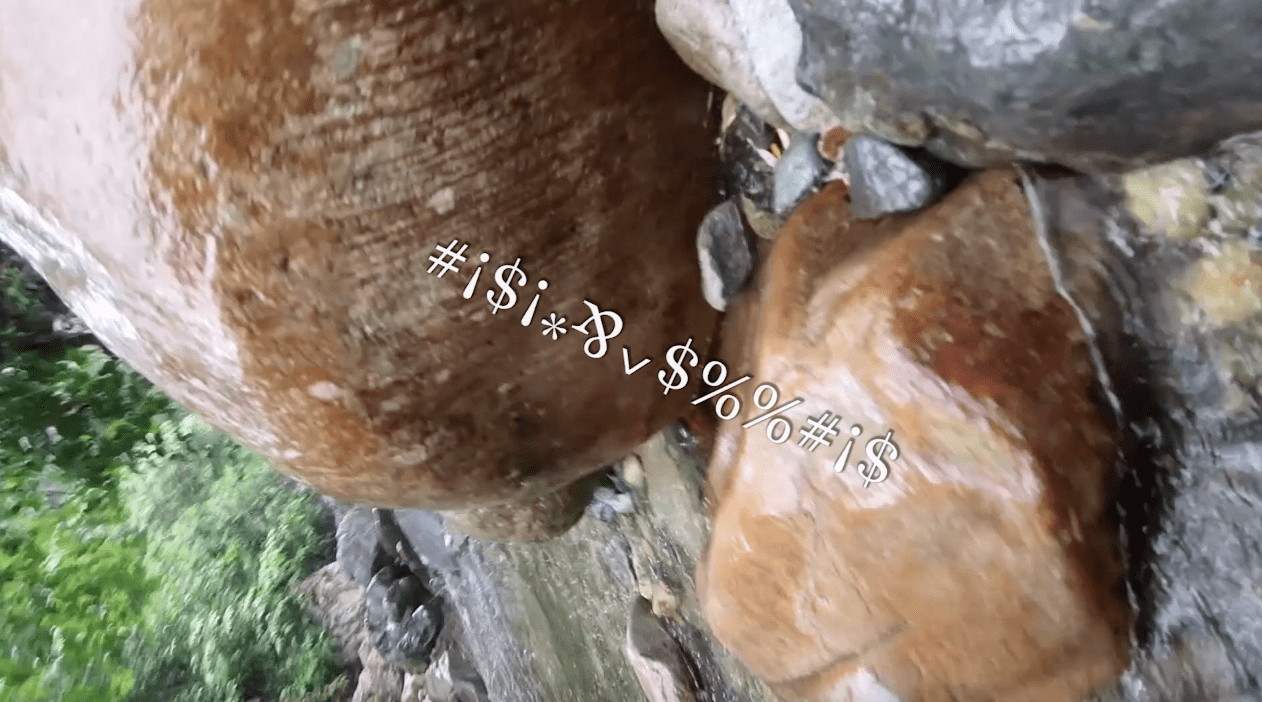 I fell in the river and got mad.
After this incident I fell a couple of more times, lost my slippers multiple times, and it pretty much kept raining until I was already settled down at the final waterfall.
The continues trek towards it is was pretty much the ordeal. Since I was so heavy with my bag and holding my tripod and umbrella, I really had a hard time over those slippery rocks, and these muddy pathways. Would not recommend taking these (often times quite dangerous) trekking trails towards falls in the Philippines when it rains, has rained, or might rain.
Great time at the fall
I was glad when I finally arrived at the hut which offered cover. While I was resting there the children that went all the way along with me (having no problem at all of course even though the rain) also arrived and were advancing closer to the waterfall. I was still recouping and vlogging when I saw the kids having load of fun jumping in, swimming in, and sliding over the falls like there was no tomorrow. I knew I had to get in on that kind of joy so I quickly headed over, trading myself on the best swim of the year. The water was so amazing that it could've even been a little colder.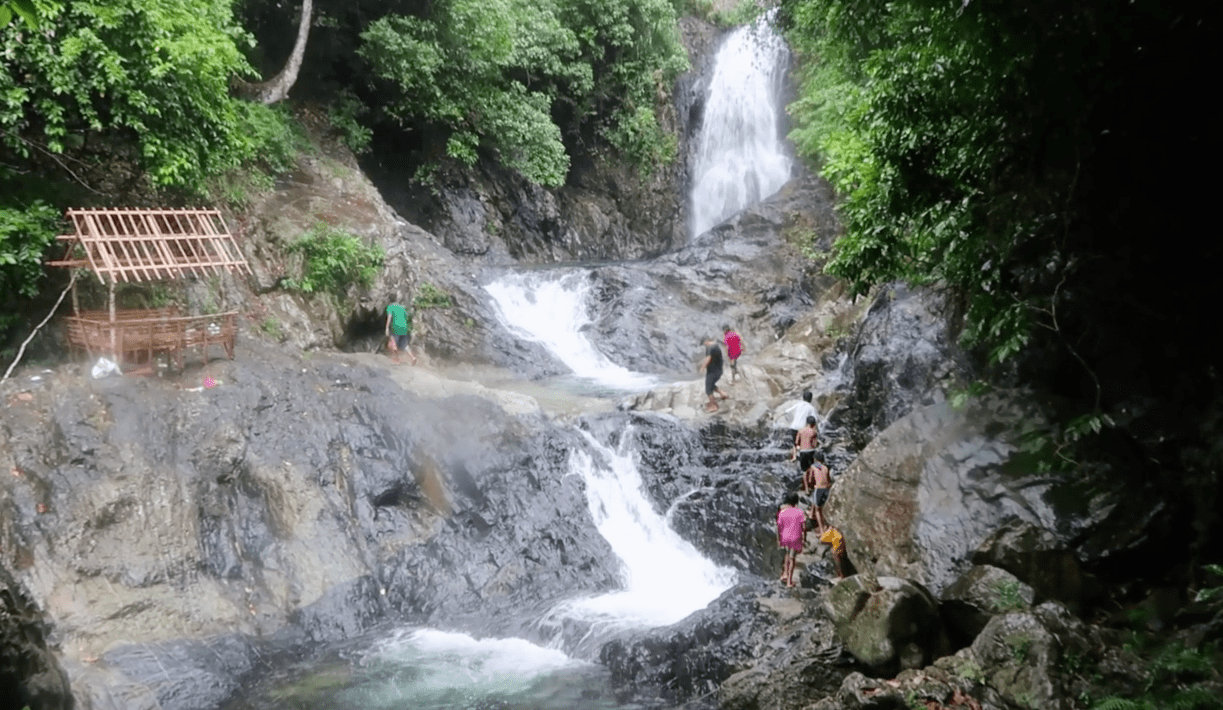 While I was still resting the kids were already advancing closer to the waterfall.
I swam, saw the kids doing tricks and jumping of the waterfall and what not. I also took the liberty to go off the natural slide just like the kids showed me before. Meanwhile, the rain had stopped and after the whole struggle getting to this spot, I was glad I was there as the only tourist. I had all the time in the world to just chill in the stream of water, swim a bit, and do some sliding fun. I think the Hicming waterfall is a hidden gem, and not touristic anyway. But if it was not:
The only good reason to go through rain trekking towards a Philippine waterfall, is probably cause you would have the whole fall for yourself (and some local Filipino kids) may the rain stop…
Thanks for reading…
Click here if you would like to see the video I made of this little story.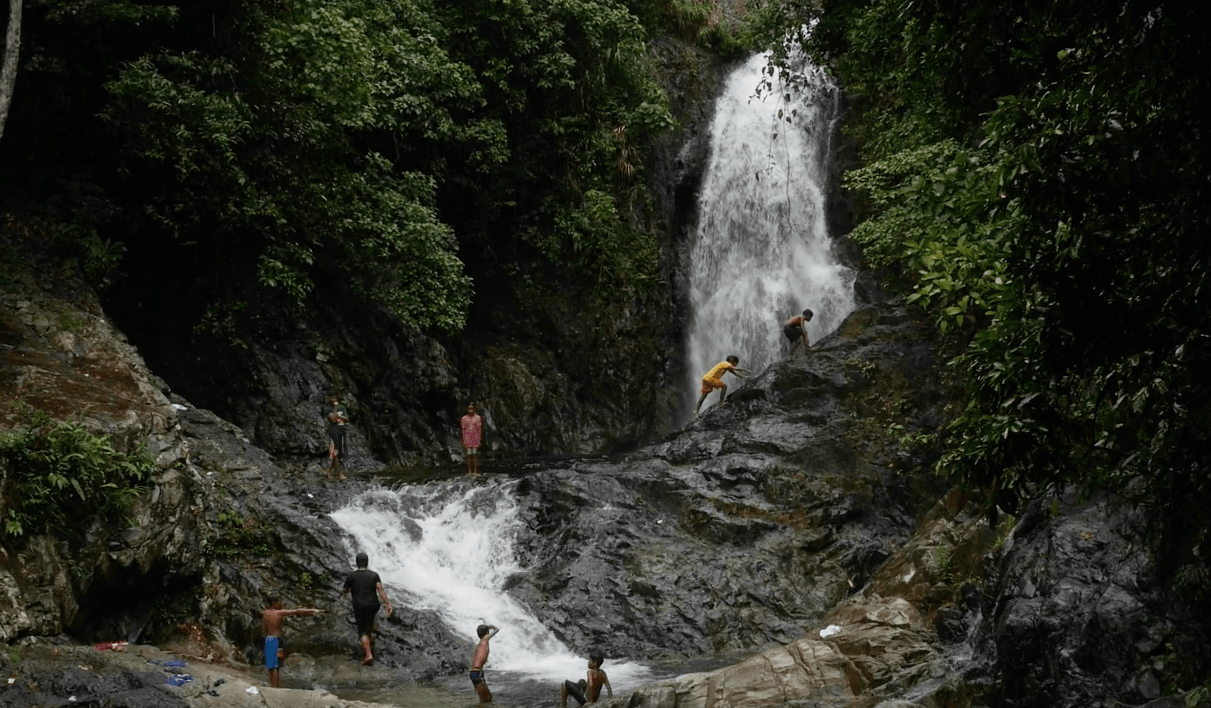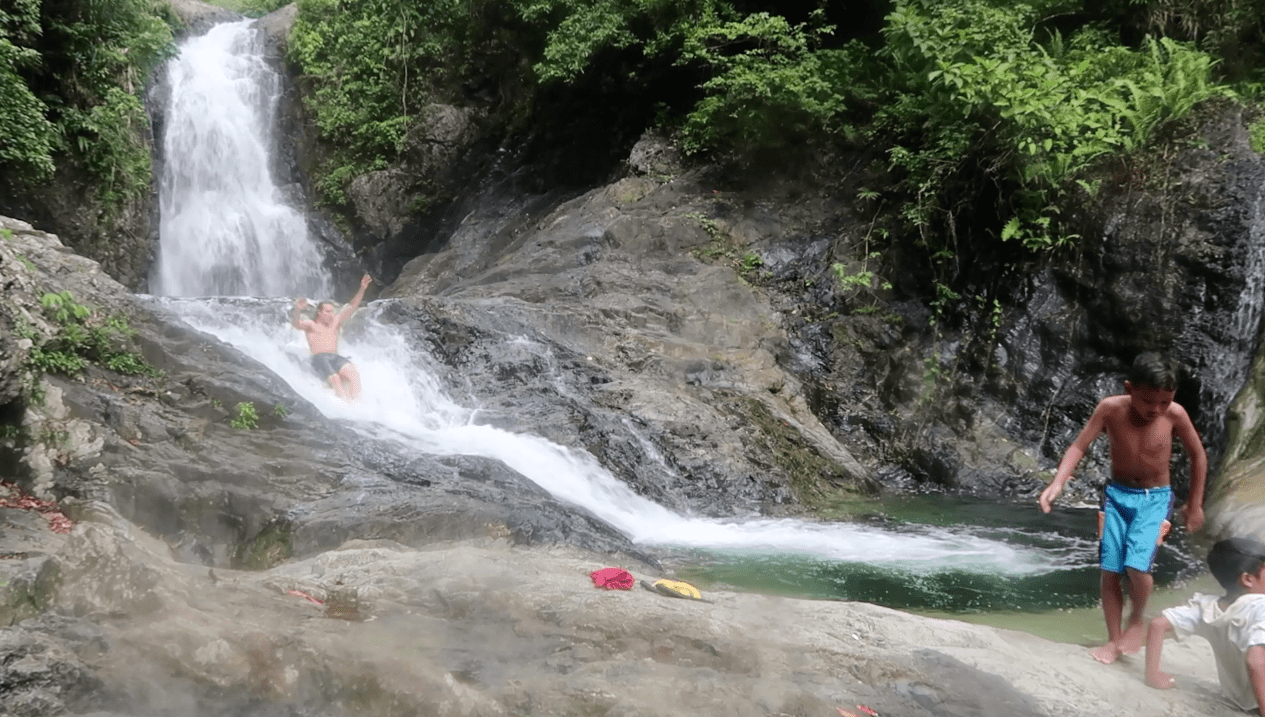 Previous Blog Post
Next Blog Post