LennyThroughParadise: 2017-05-04 12:40:30
Quad riding and a Mystical Cave - Antipolo Trip Day 2
So for the second and last day of our little Antipolo trip we set out to go quad riding in the nearby mountains and hopefully visit a Mystical Cave. I was excited for my first time quad riding and so was Melody.
Getting to the quad riding
It took quite a few different tricycles and one jeepney to get to the ATV Adventures Rizal, and it ended up being worth it.
Jeepneys might be the most affordable form of public transportation in the Philippines.
Outside of Metro Manila there are really no taxis around in the province areas and small cities, and you will have to rely on tricycles and jeepneys. Both are very affordable, especially the jeepneys. Well really all public transportation is cheap and Philippines is perfect for the budget traveler; you can really get around the country for just a handful of bucks.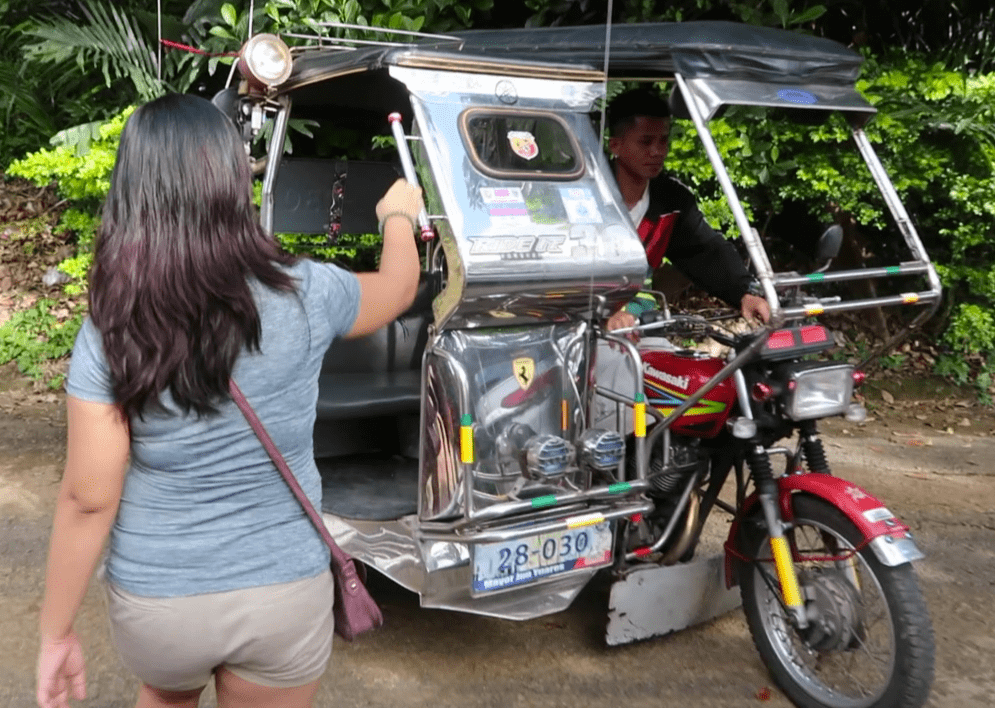 Tricycles are all around and are affordable.
The tricycles have kind of their own region where they operate, sometimes you have to change tricycles a lot. We had to take three different ones to get to the quad riding and in the last one the guy actually ran over and killed a dog. I saw it happen and it was kind of gruesome. The drivers apparently don't stop for these kinds of incidents since he was extremely indifferent about it.
ATV Adventures Rizal
We ourselves arrived safely and were ready to take some quads into the mountains. After a short briefing we took off and we had two private guides leading us. For western standards, the 2500 PHP/Person (100 USD for 2 persons) is still going to be quite affordable since you'll go off alone into the mountains for hours, with two private guides.
The guys leading us were really quite relaxed and we were able to make stops to enjoy the view. The riding itself was refreshing too as we passed through forest trails as well as local villages.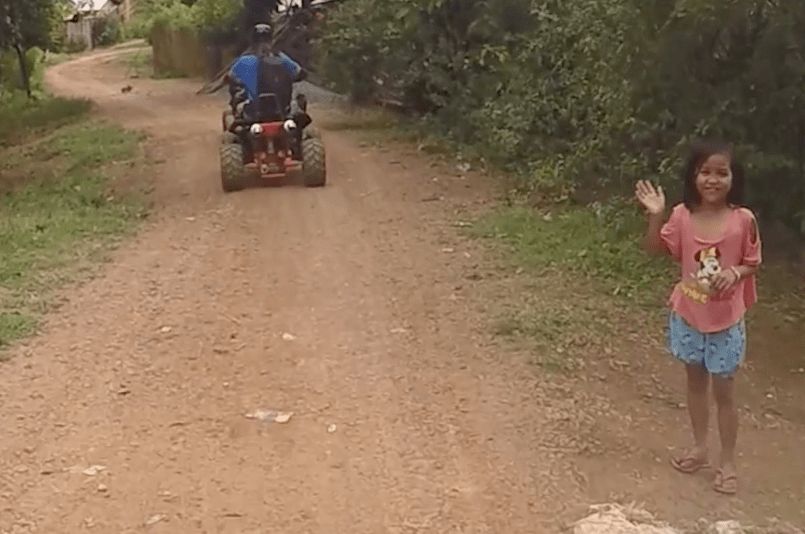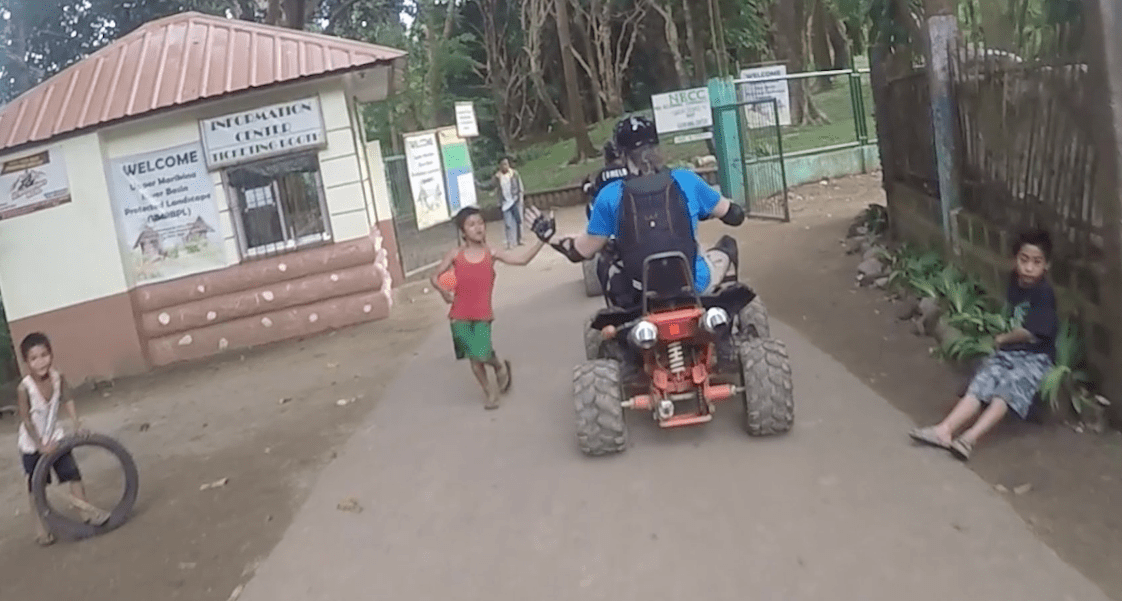 Say hi to the cute and welcoming local kids.
While in Antipolo or San Mateo, and if your budget is allowing it, definitely pay ATV Adventures Rizal a visit. You can click here to go to an article written in the Destinations section about ATV Adventures.
The Mystical Cave
After we had a well deserved and needed lunch at Chowking in Antipolo City, we hoped we were still able to get to the cave in time. We went for it and after some negotiating we found a tricycle driver who would drive us all the way up there and back for 300 pesos (6 USD).
There were no guests anymore but we were lucky that the private guide was still willing to take us in there. So we had a private tour, with the whole cave to ourselves.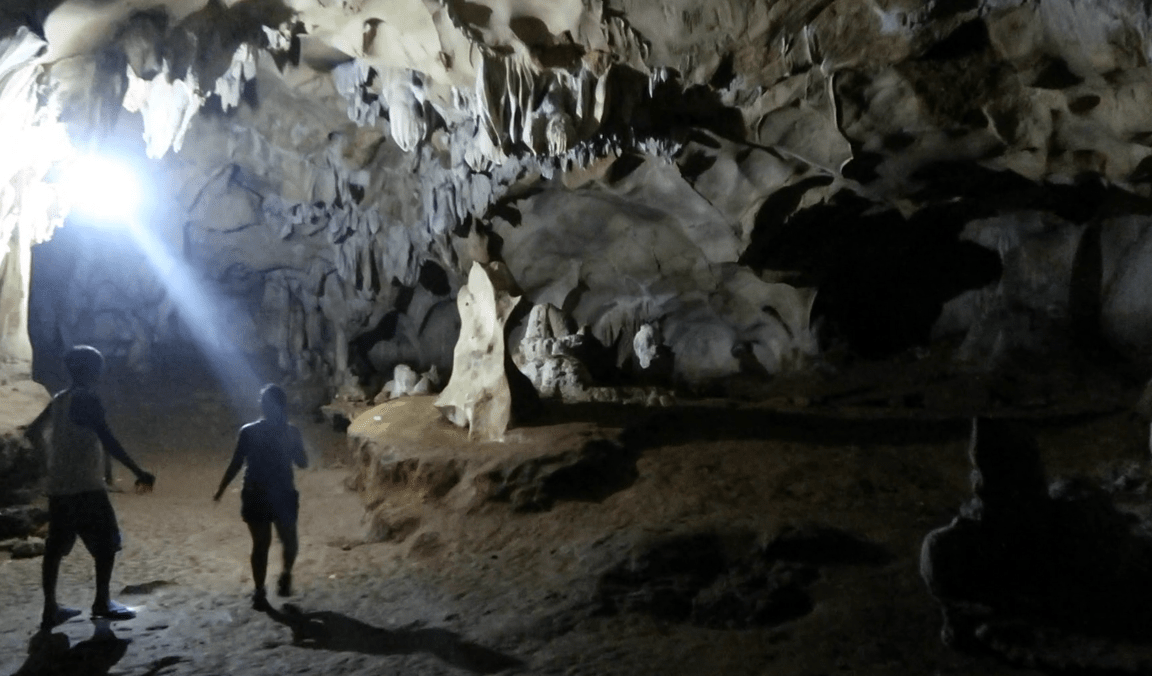 The cave is eight storeys deep.
Ofcourse the wonderful stalactites and stalagmites were already cool to see, but the Mystical Cave get its name for quite another reason. In fact the cave is full of formations that resemble holy figures and scenes, and nothing is man-made. All of the wonderful imagery is naturally formed, hence the name "Mystical Cave".
The head of Jesus Christ, only one of the many holy figures and scenes visible inside the cave.
Even for atheists or persons with a different religion this sure is wonderful to watch. Filipinos are strong believers in miracles, though even if you're the most scientific person on earth, it's still quite amazing to see. No matter who you are: if you are in Antipolo, definitely pay Mystical Cave a visit!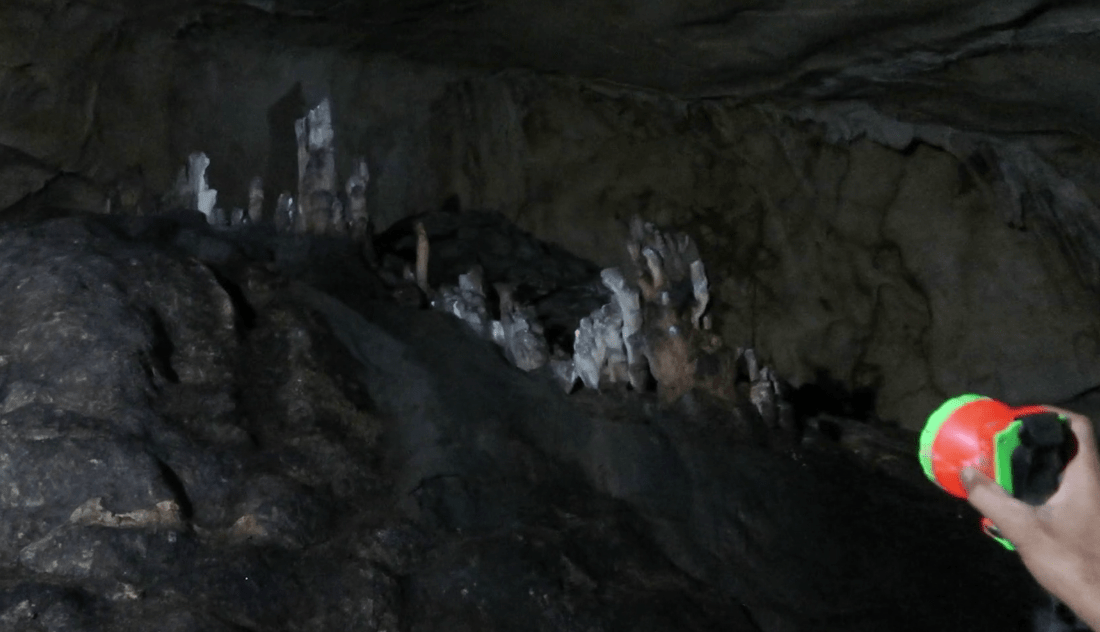 A formation that represents the procession during the suffering of Jesus.
For more information about the cave, I highly recommend going to this article, made in the Destinations section.
Would you like to see my Antipolo Day 2 vlog? Click here.
Previous Blog Post
Next Blog Post