LennyThroughParadise: 2018-07-7 18:12:06
Asked my Filipina to marry me
About two year ago I already asked my Filipino girlfriend to marry me (her name is Melody by the way). I was in love, and spontaneously asked her without any preparation (no ring). Now, two years later, I thought it was time for the actual ring. We were in Zambales for our second day of vlogging, and I was planning to buy a ring that afternoon, as we decided to go to the mall in Subic.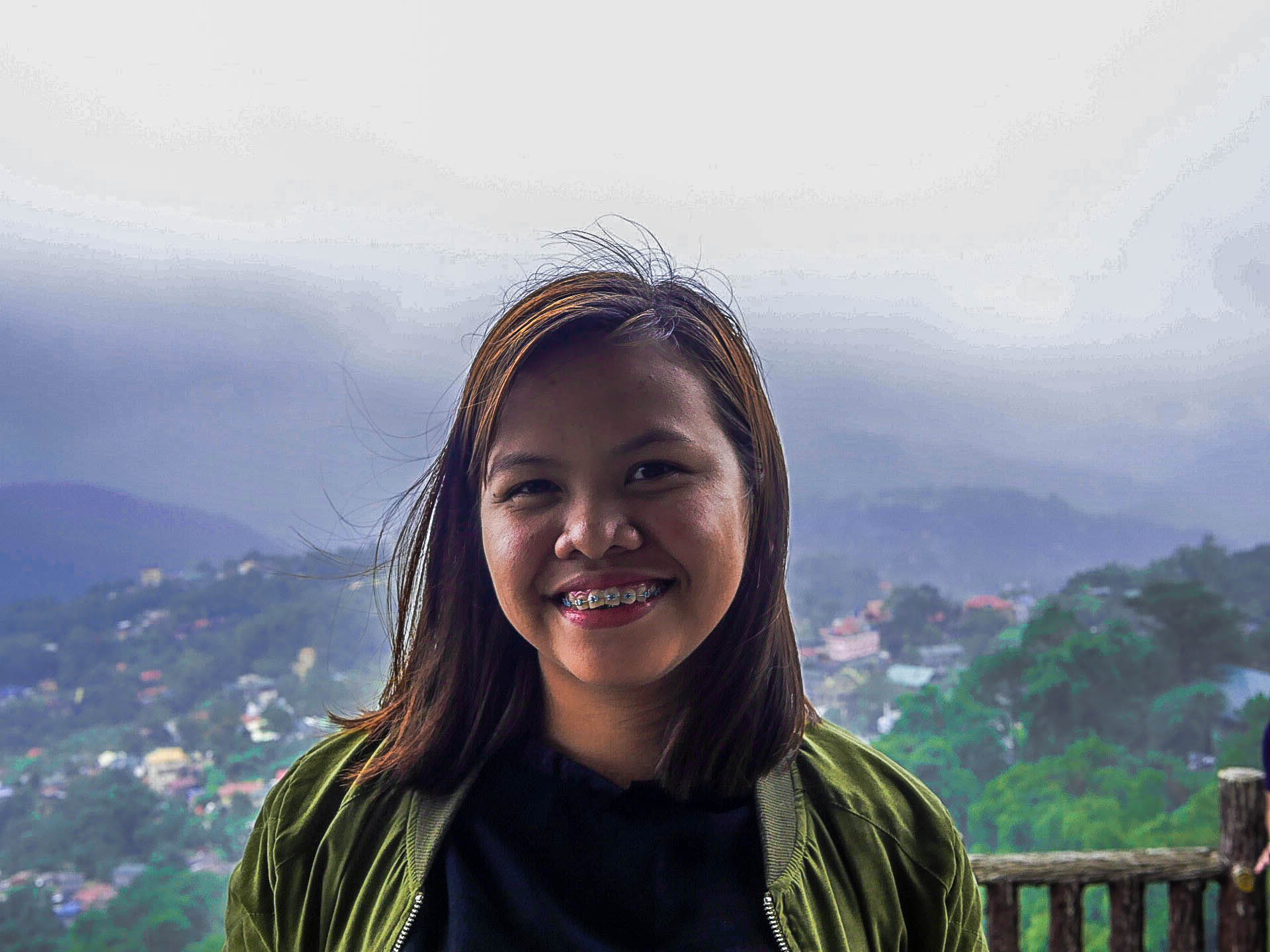 A sweet Filipina named Melody.
And so I did, I bought a beautiful golden ring for my sweet Filipina. After the mall we decided to go back to Triboa Bay Mangrove Park; where we chilled yesterday in a little hut. I wanted to beat the sunset to ask her to marry me, but we stranded at a local 7/11, because we noticed we actually had a flat tire. A nail was stuck in one of the front wheels.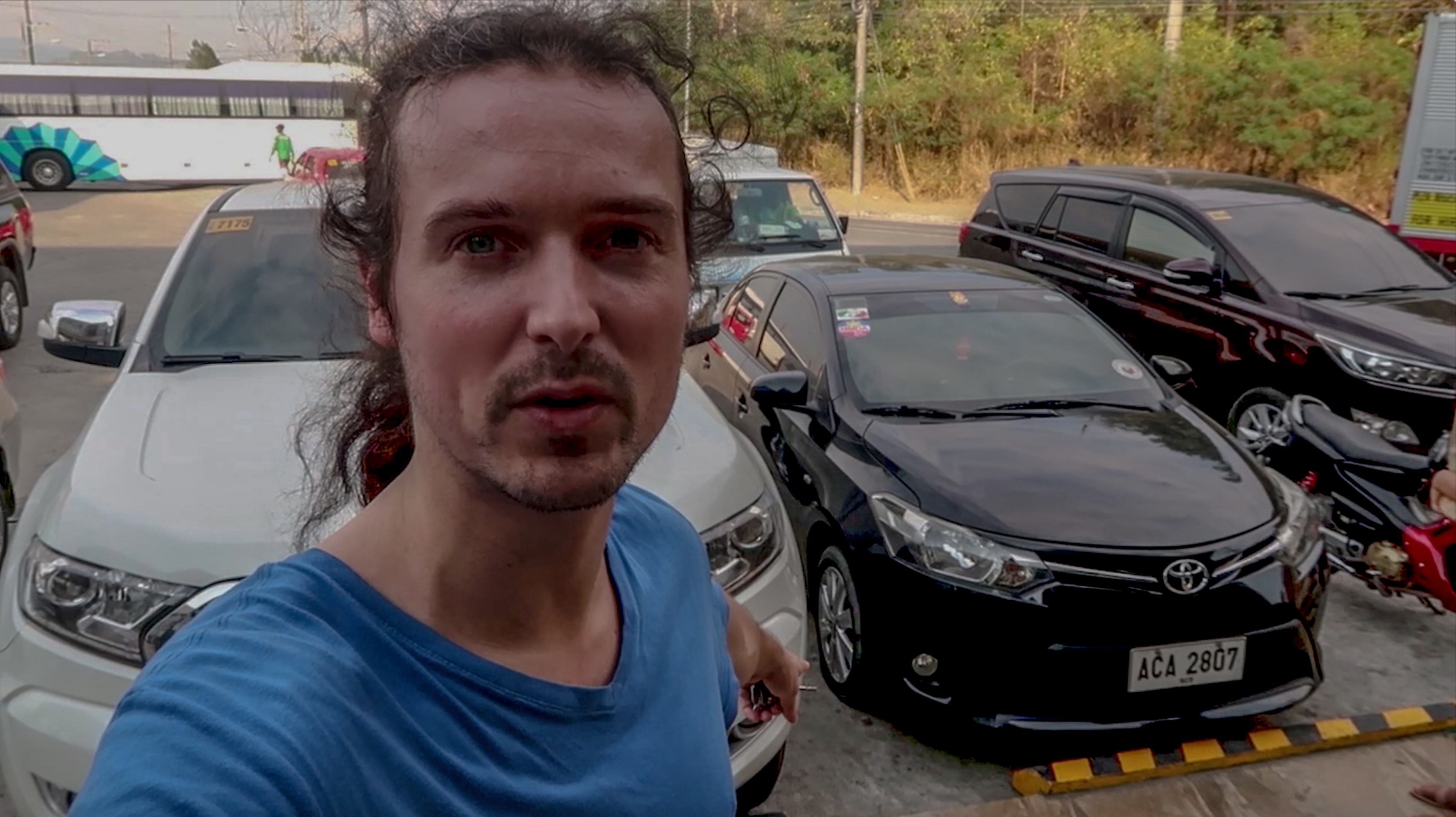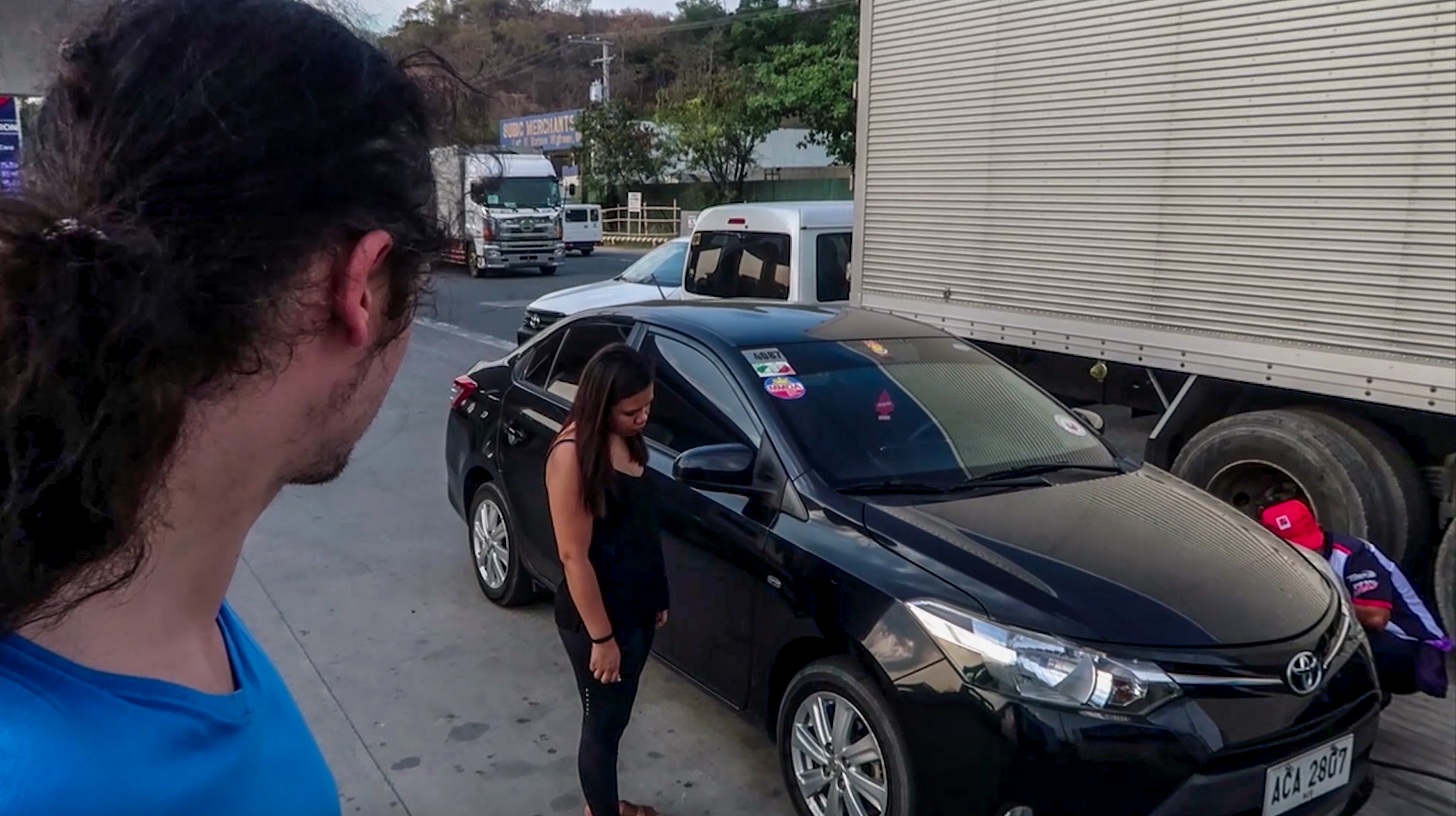 A nail was stuck in the tire.
We had to find a vulcanizing shop to change the tire, and we had to do it before sunset. At Yokohama nearby, they successfully changed the tire for only 120 PHP, so that was great. We decided to quickly headed back over to Triboa Bay Mangrove Park; it seemed we could still beat the sunset.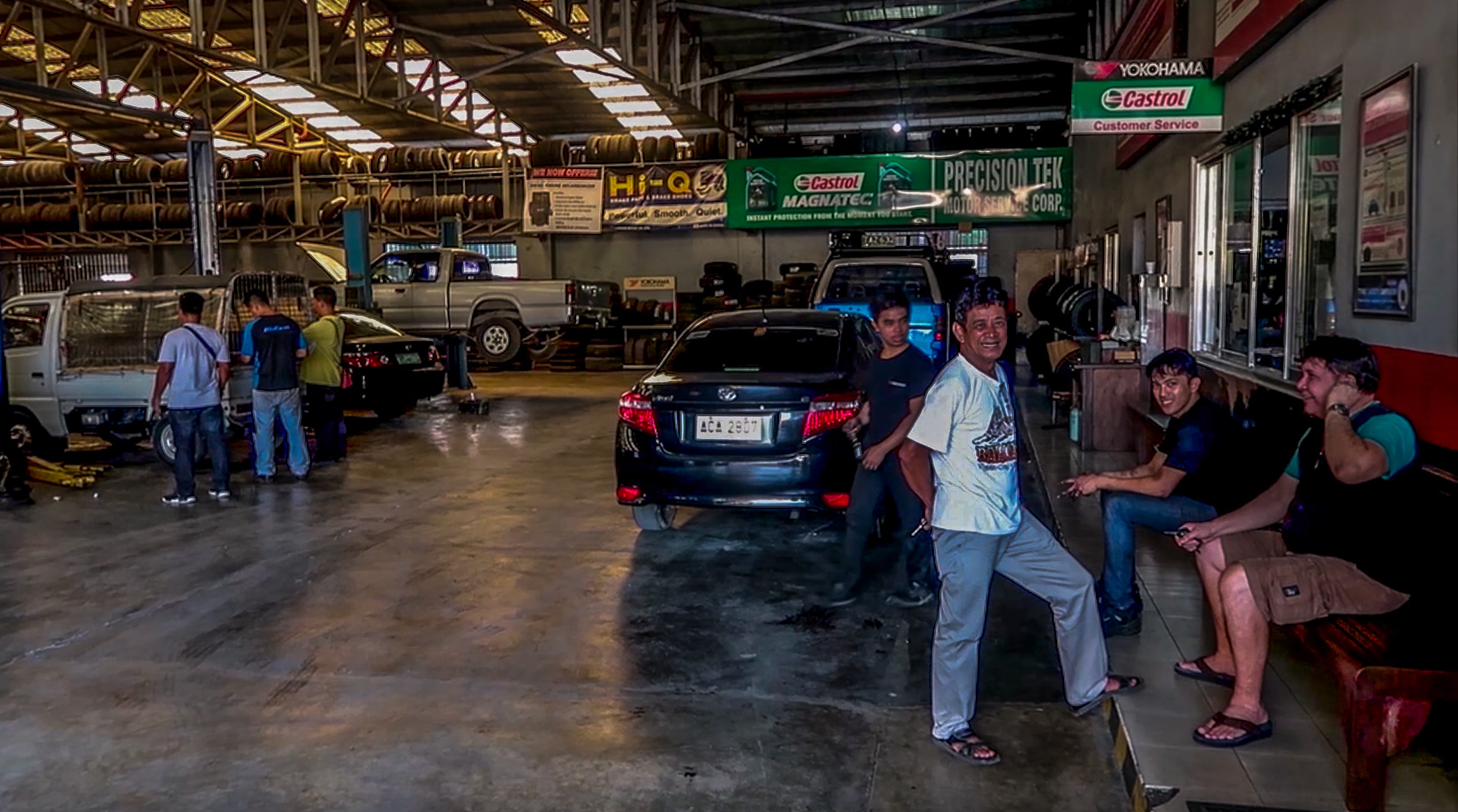 Vulcanizing shop Yokohama in Subic, Zambales.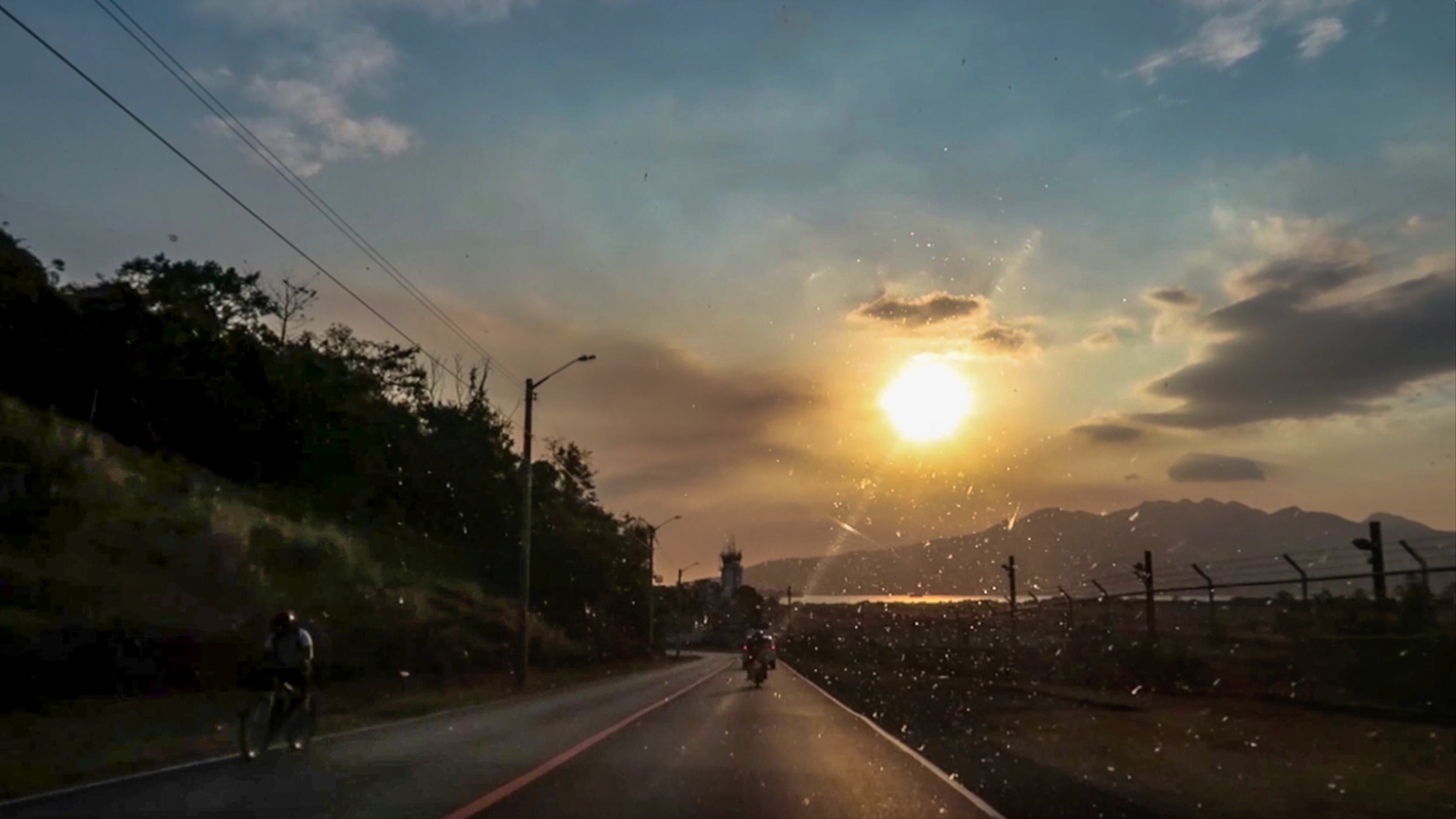 We saw a nice sunset already as we headed over to Triboa Bay Mangrove Park.
At Triboa Bay Mangrove Park we settled ourselves down again in our little hut. After some talking and some vlogging I proposed to Melody; her dream finally came true. The ring that I bought for her was beautiful but didn't seem to fit, so ultimately we had to go back the next day to resize it. Right now though, she is wearing it proudly. I made her happy and we enjoyed the sunset together, right there in that little hut at Triboa Bay.

Would you like to see this story in video form? Click here to see the vlog I made about this day.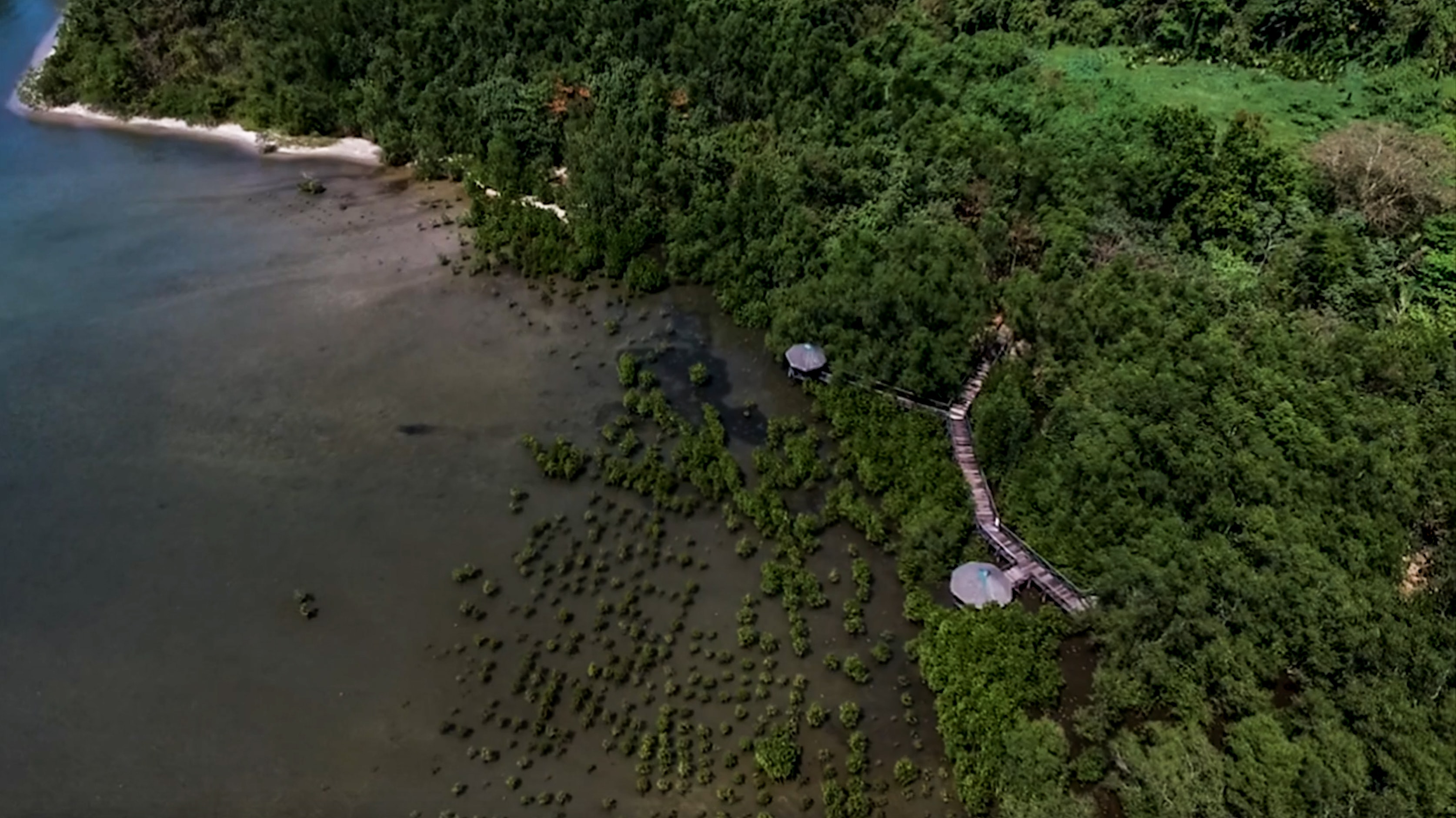 A nice high drone shot I took from Triboa Bay Mangrove Park.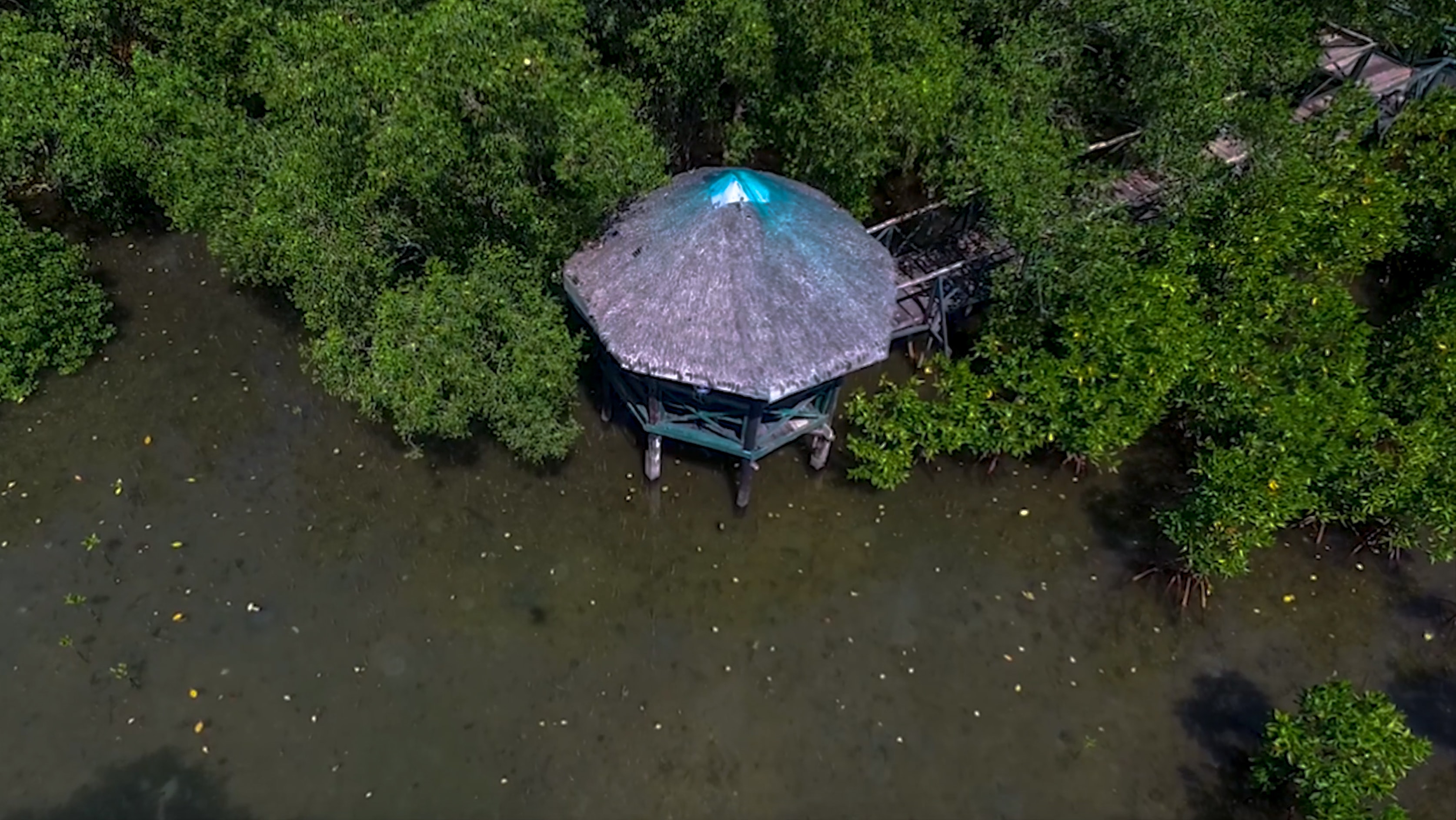 This is the little hut in which I proposed to Melody.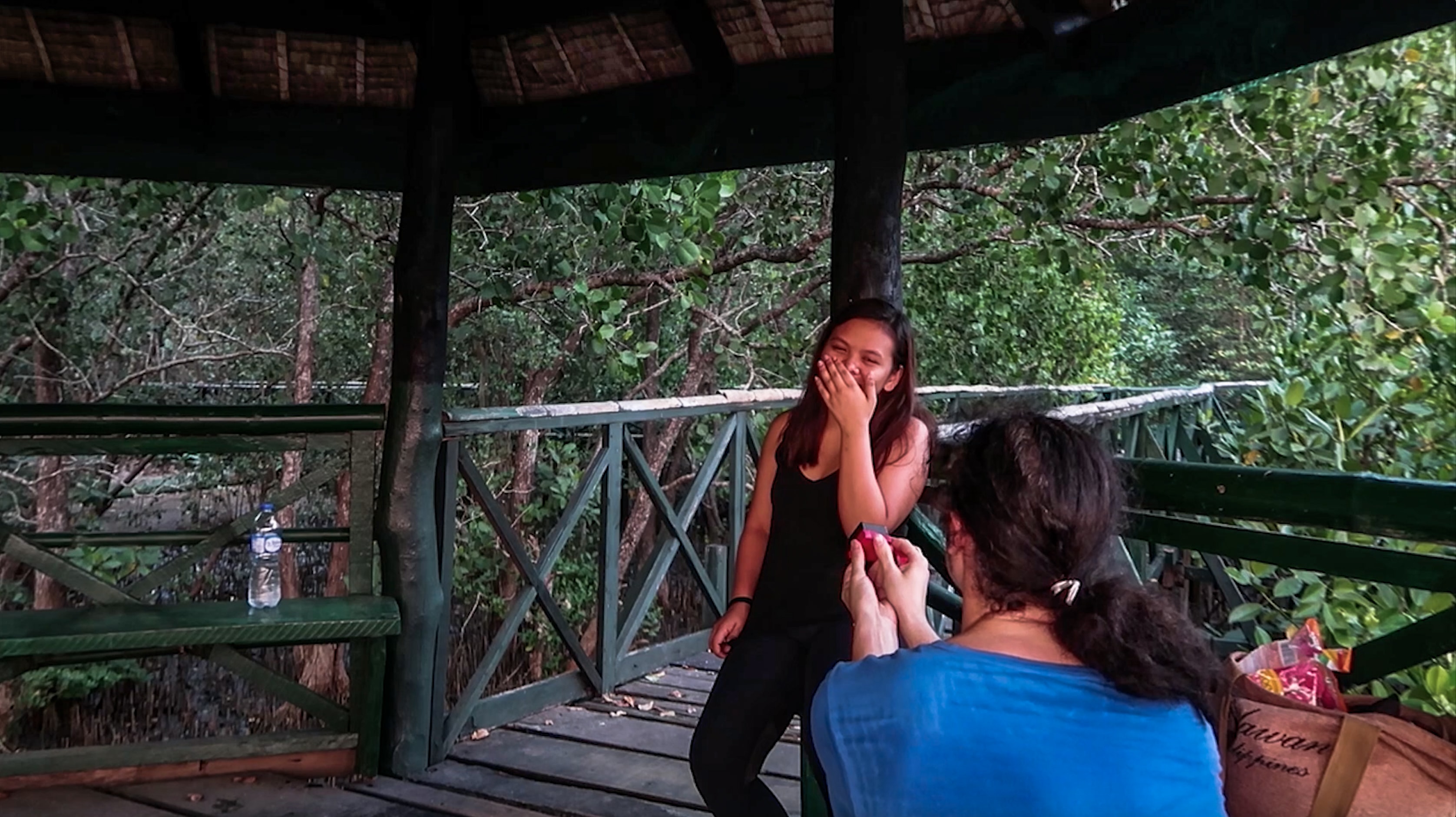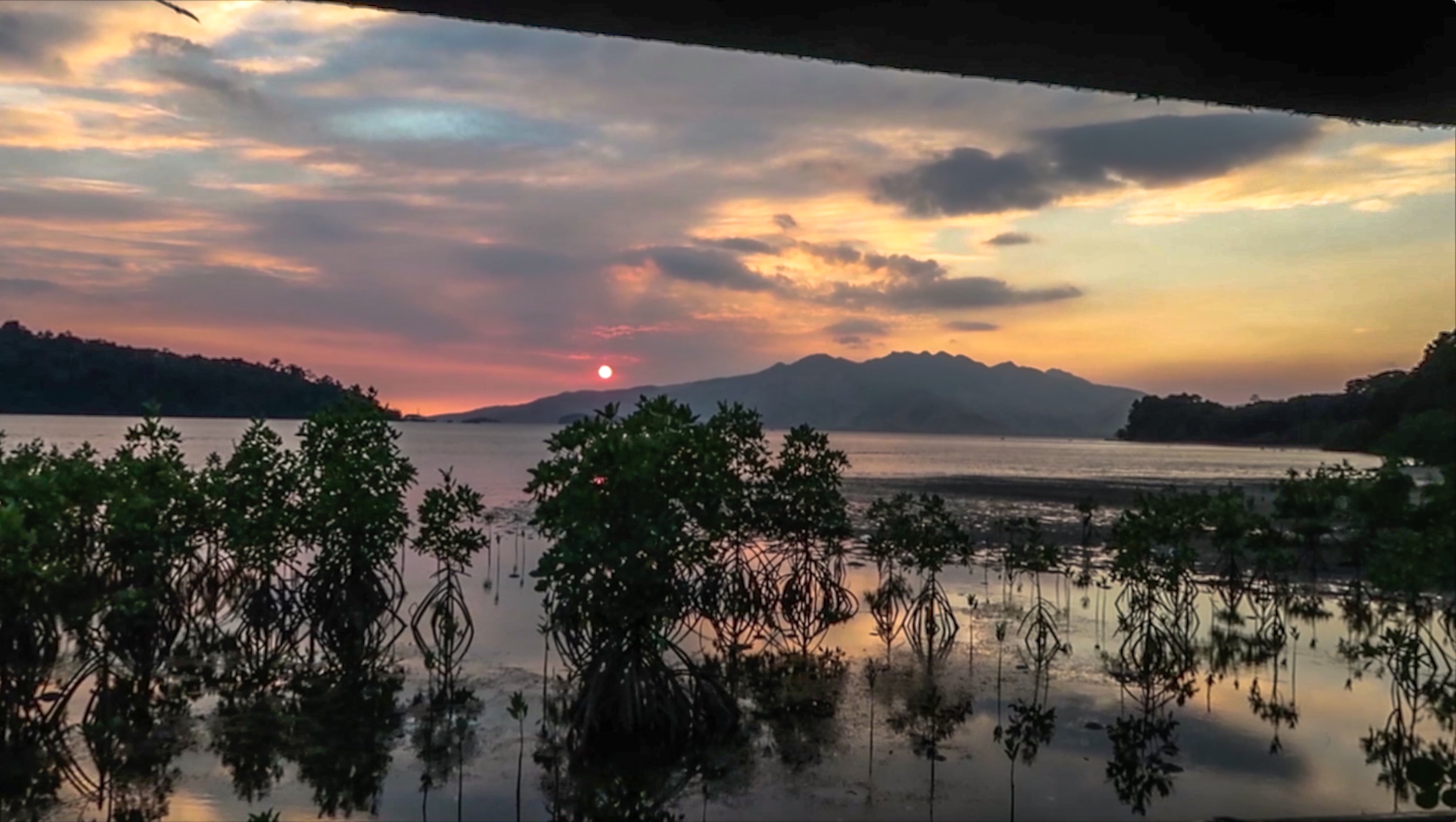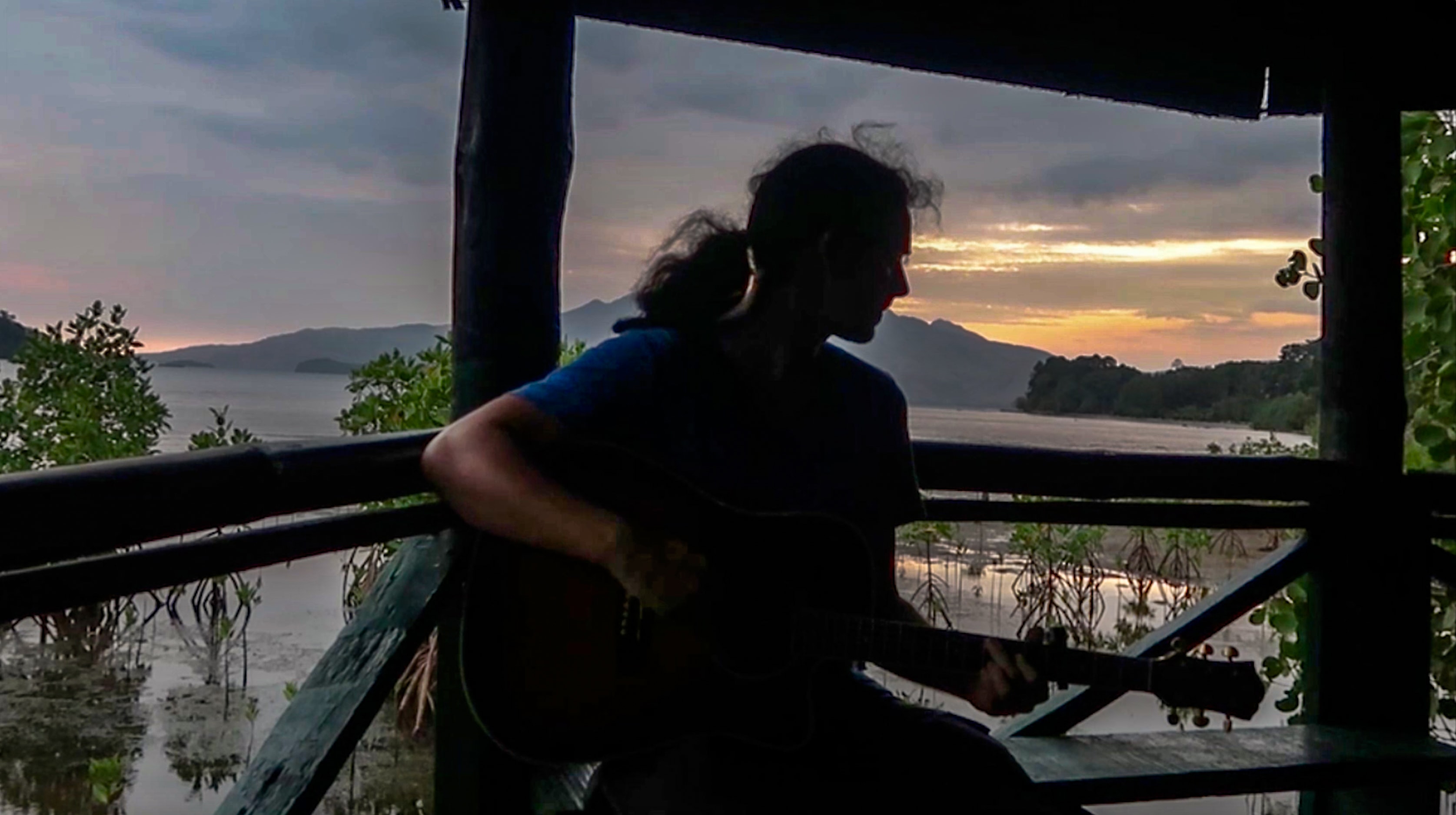 Of course I played a little guitar for my Filipina.
Previous Blog Post
Next Blog Post