LennyThroughParadise: 2017-05-05 15:18:39
Hulugan Falls
Well, after I returned from the Pagsanjan waterfall experience, Melody was back at the hotel, and the madness was gone. We were cool again and I got to know that Melody actually went to a different waterfall: the Hulugan Falls.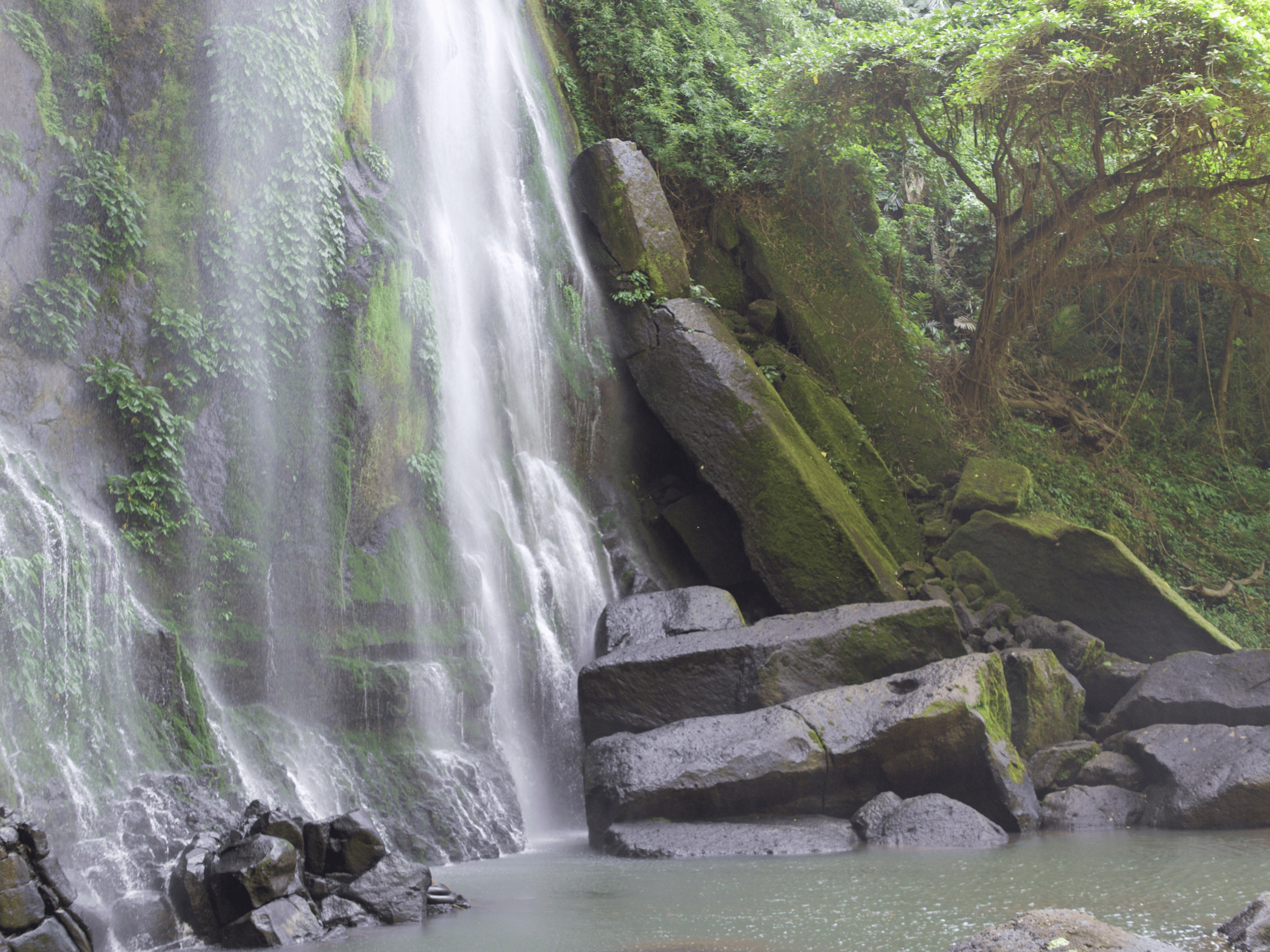 Yes, we decided to visit that waterfall the next day, and I made another vlog about it.
Negociating with tricyle drivers
After some negotiating, we found a tricycle driver who would take us there for a reasonable price. I feel that sometimes public transportation drivers have the tendency to ask for higher prices since I'm a white guy. But no worries, there is a great mix and not all drivers are the same.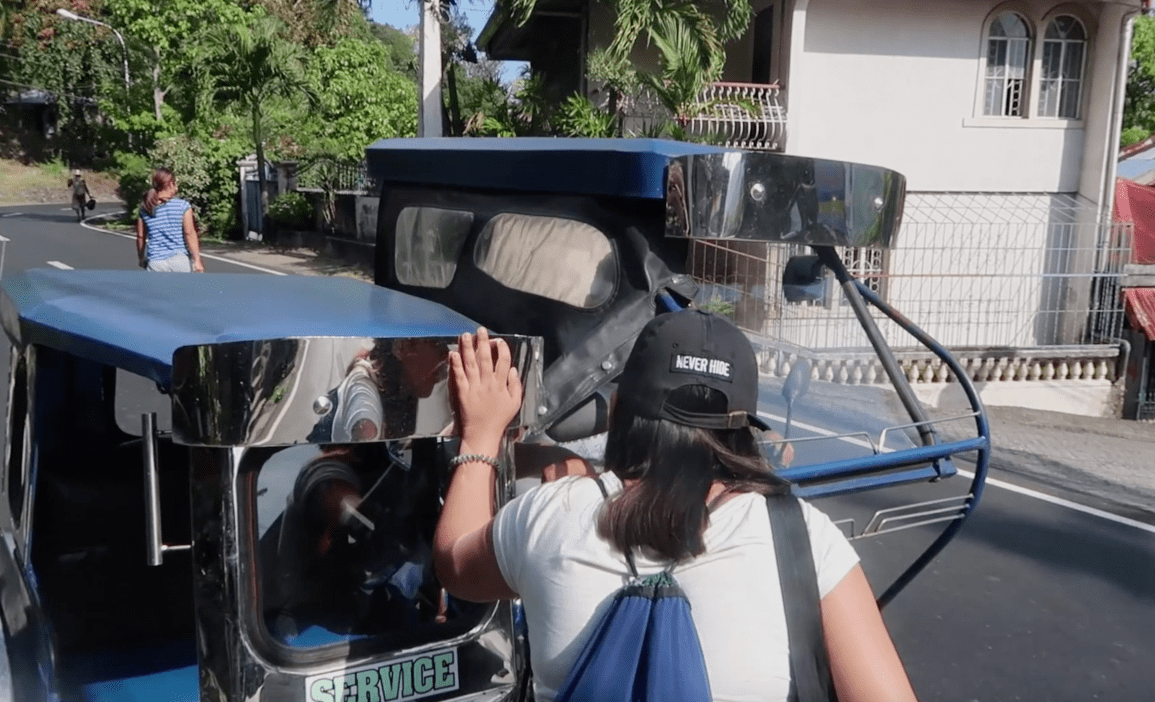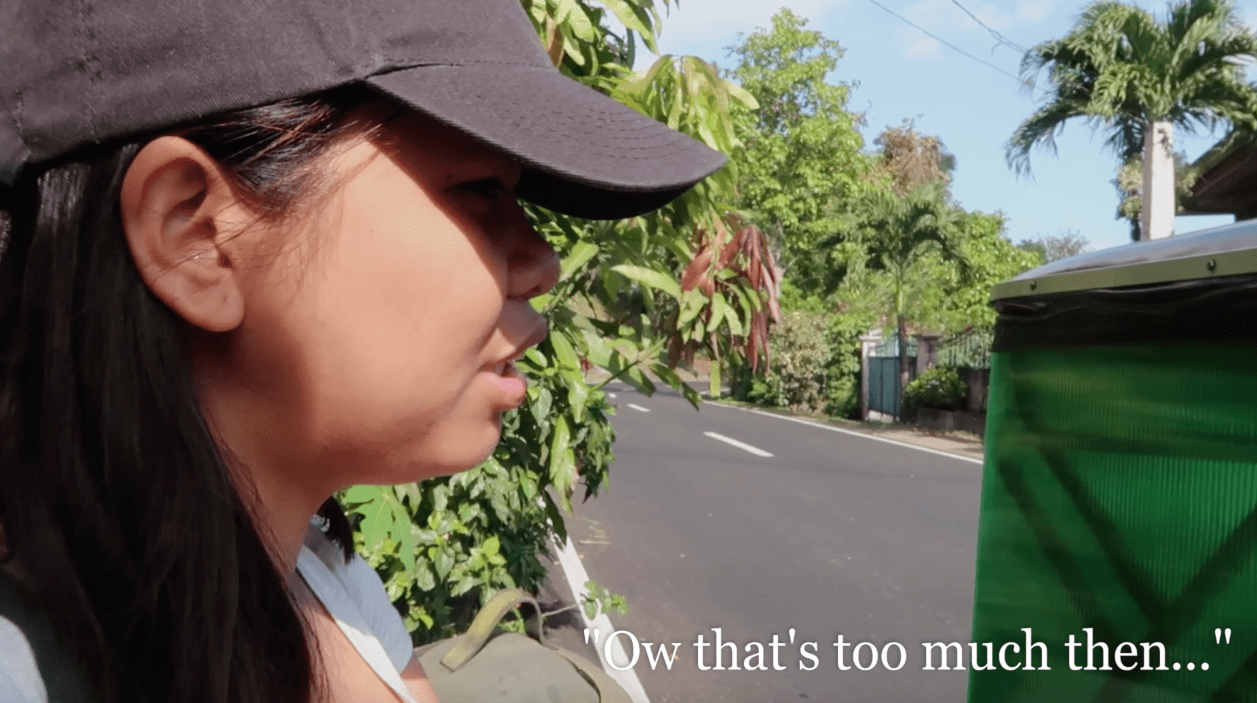 It took some time before Melody found one that would take us there for a fair price.
Guide is a must
When we arrived near the Hulugan Falls it was mandatory that we got assigned a guide, which is something I sometimes don't really like. With a lot of hikes, I feel I can get around on my own. Also I don't like when somebody else takes the lead, as it sometimes feels pressuring to me.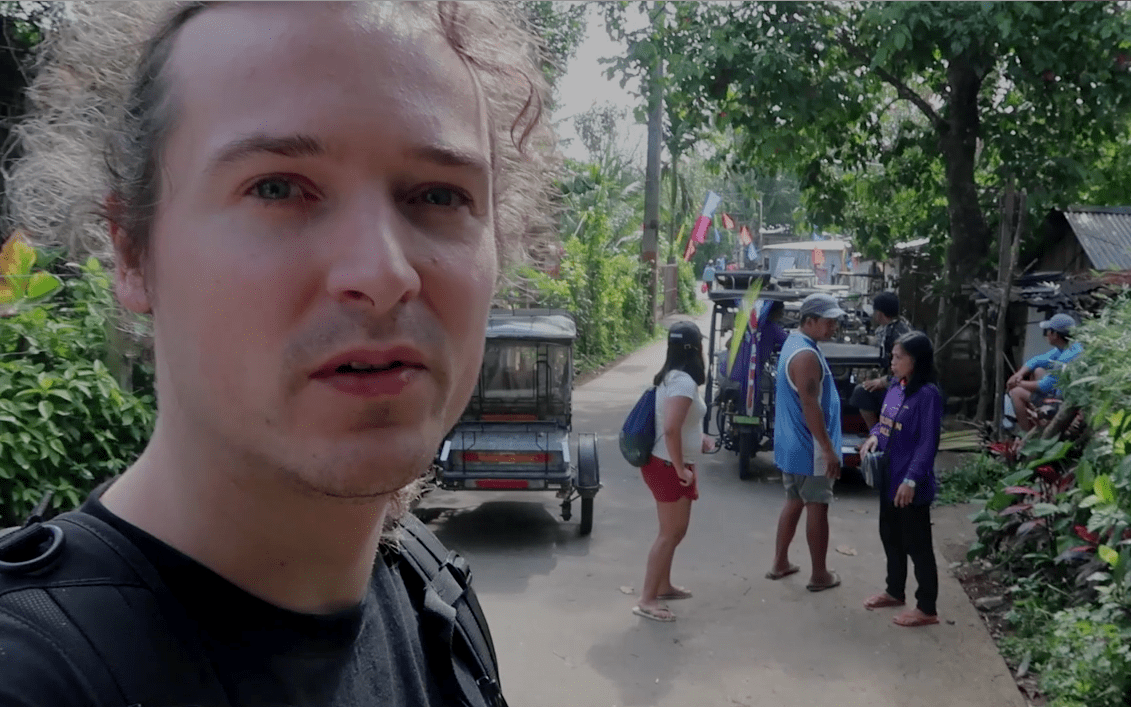 The fact that a guide is mandatory is sometimes annoying to me.
It was in fact quite a climb down. It was rocky and steep, and I understand that for safety, some people might feel an experienced guide is a must.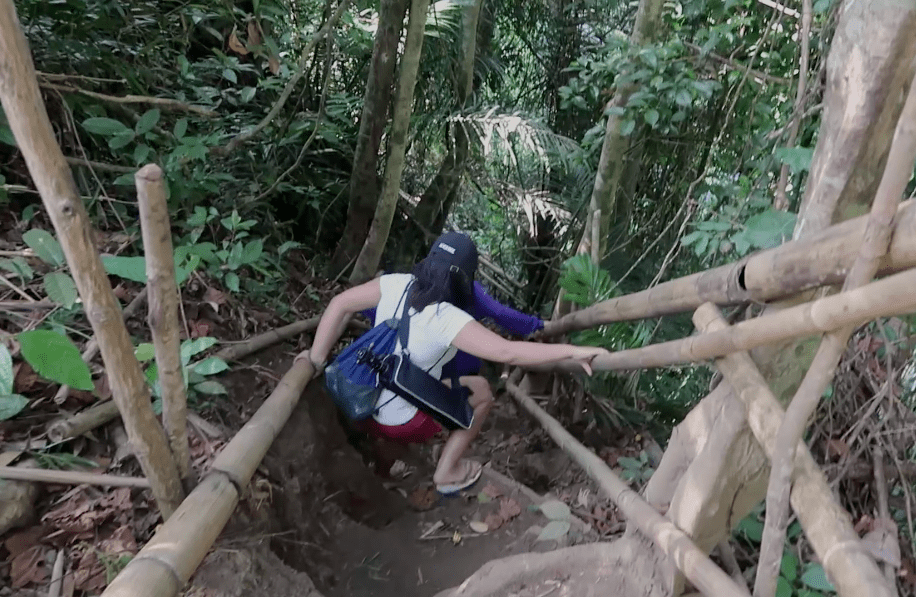 A steep climb down.
Fantastic swimming water
Again it was some climb down, but finally when you're down; the Hulugan Falls are quite beautiful and you can have a nice refreshing swim in fantastic swimming water.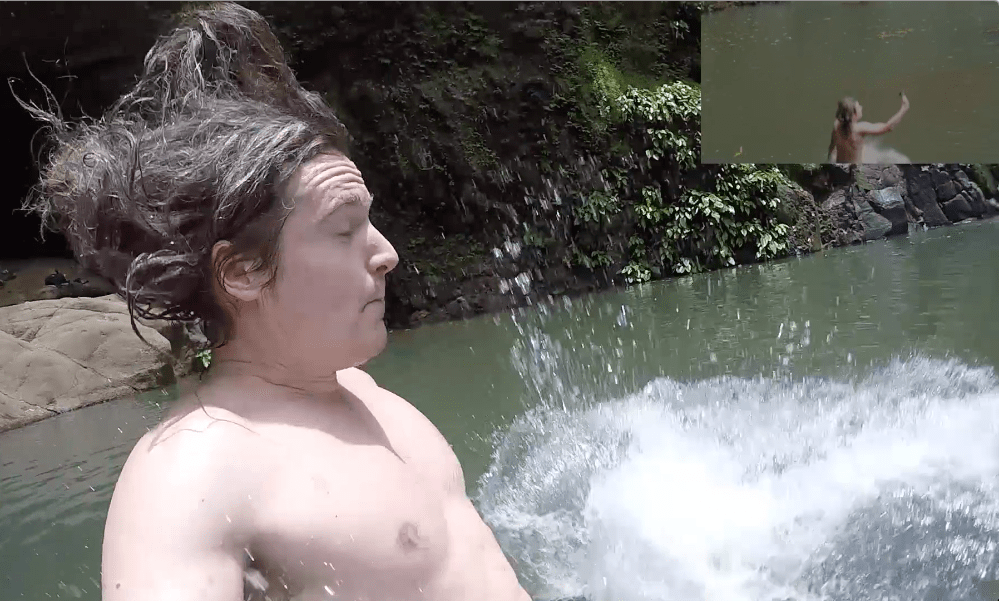 Take a plunge in the wonderful swimming water.
It was quite, peaceful, and beautiful. And we had a nice hide out spot in some kind of cave. Again you would have to go to Hulugan Falls yourself to see the worth of it, but I can say to you know: for the Laguna falls, Hulugan is a must-visit waterfall.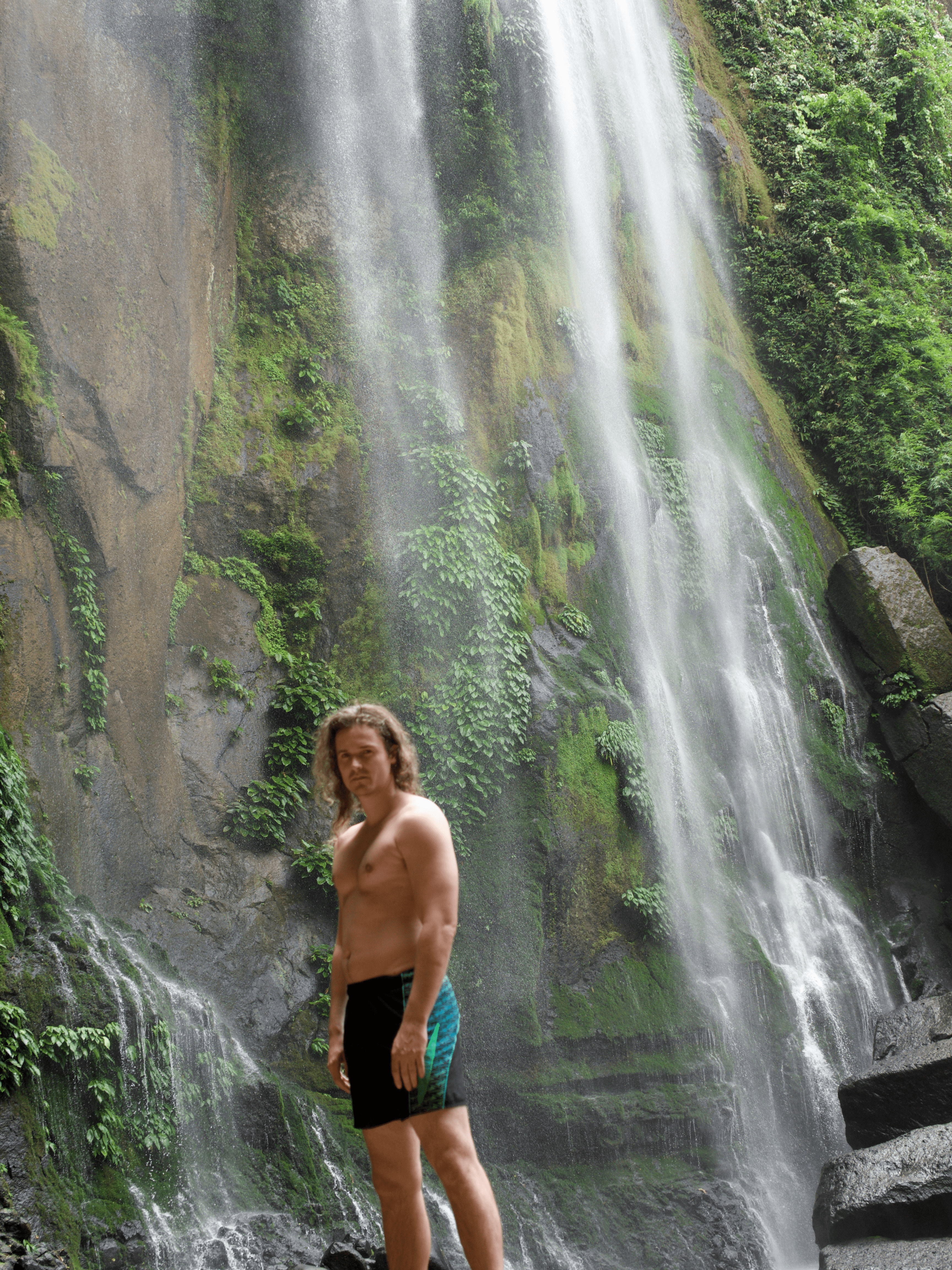 Visit the vlog to see more about this 'Travel Through Paradise experience'.
Previous Blog Post
Next Blog Post