LennyThroughParadise: 2017-11-17 15:13:38
Exploring Patar Beach
I wasn't completely done with Bolinao yet, as I took another bus ride to this municipality that happens to be a favorite of mine. There are really quite a lot of things to do in there and today I was hoping to explore most of the remaining spots the popular Patar Beach area had to offer.
When I got off the bus, tricycle riders where readily available in abundance, as usual though. I've been in Bolinao already several times before this trip so I knew a bit about what fair prices are. I negotiated a nice fair price of 350 PHP (7 USD) to visit like 3 or 4 places around Patar Beach.
Patar Rock Formation
A created my own schedule and the Patar Rock Formation was first on the list. To enter it was 75 PHP per head and I walked a pathway towards the beach to see what it looked like.
As it turned out there was nobody there, just one guy sleeping in a hammock, and I was able to explore this whole piece of the coast for myself.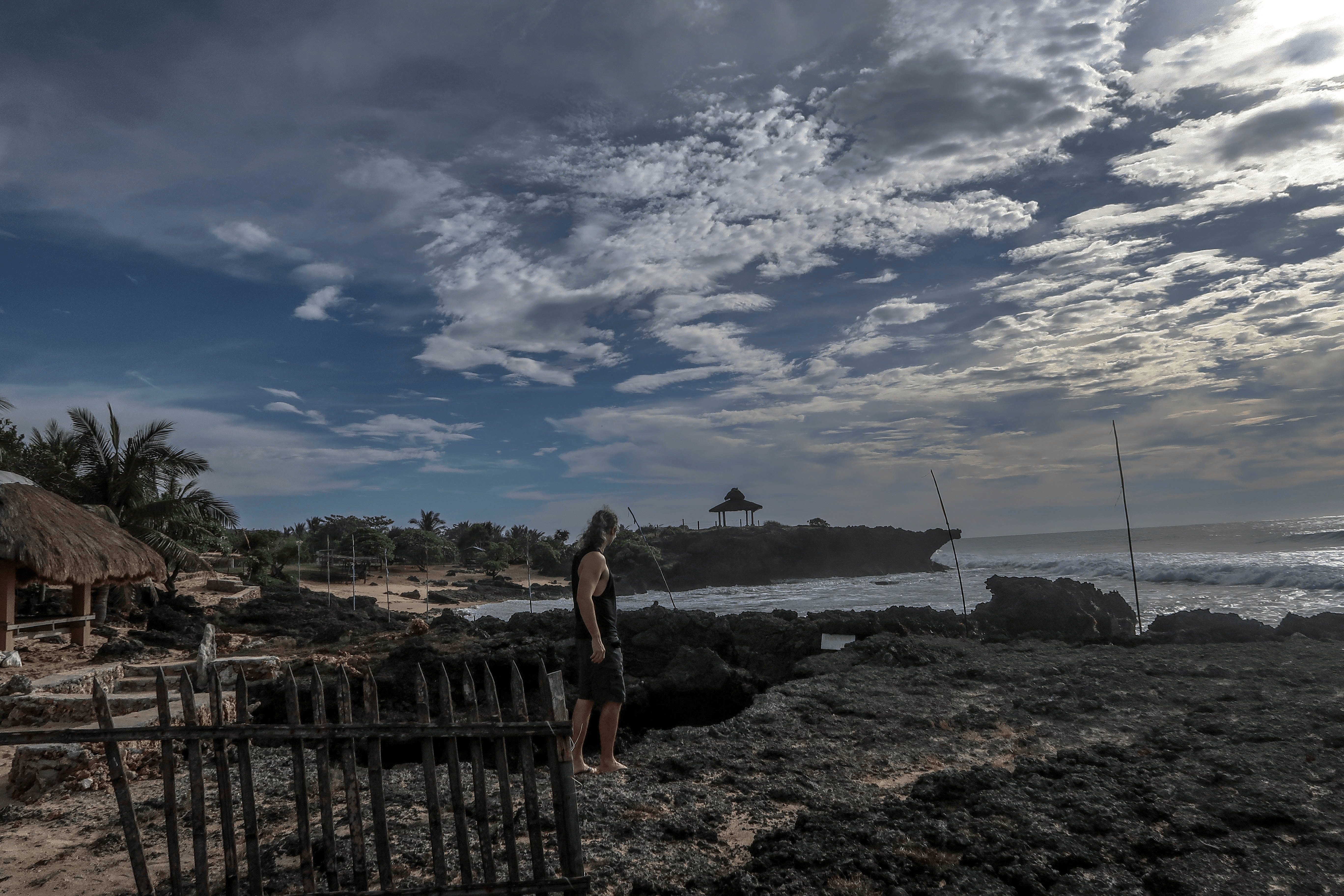 I was all alone at the Patar Rock Formation in Bolinao.
The whole time I was alone at this very beautiful piece of the coast of Patar. There was a resort nearby called Rock View Beach Resort which looked serene as well, and a cute little hut on top of another rock formation was visible up there.
I just chose to go the other way, to the foot of the rock formation where I very much enjoyed the view. I flew the drone and below this sentence I would like share with you some of these magnificent views over there, at Patar Rock Formation in Bolinao.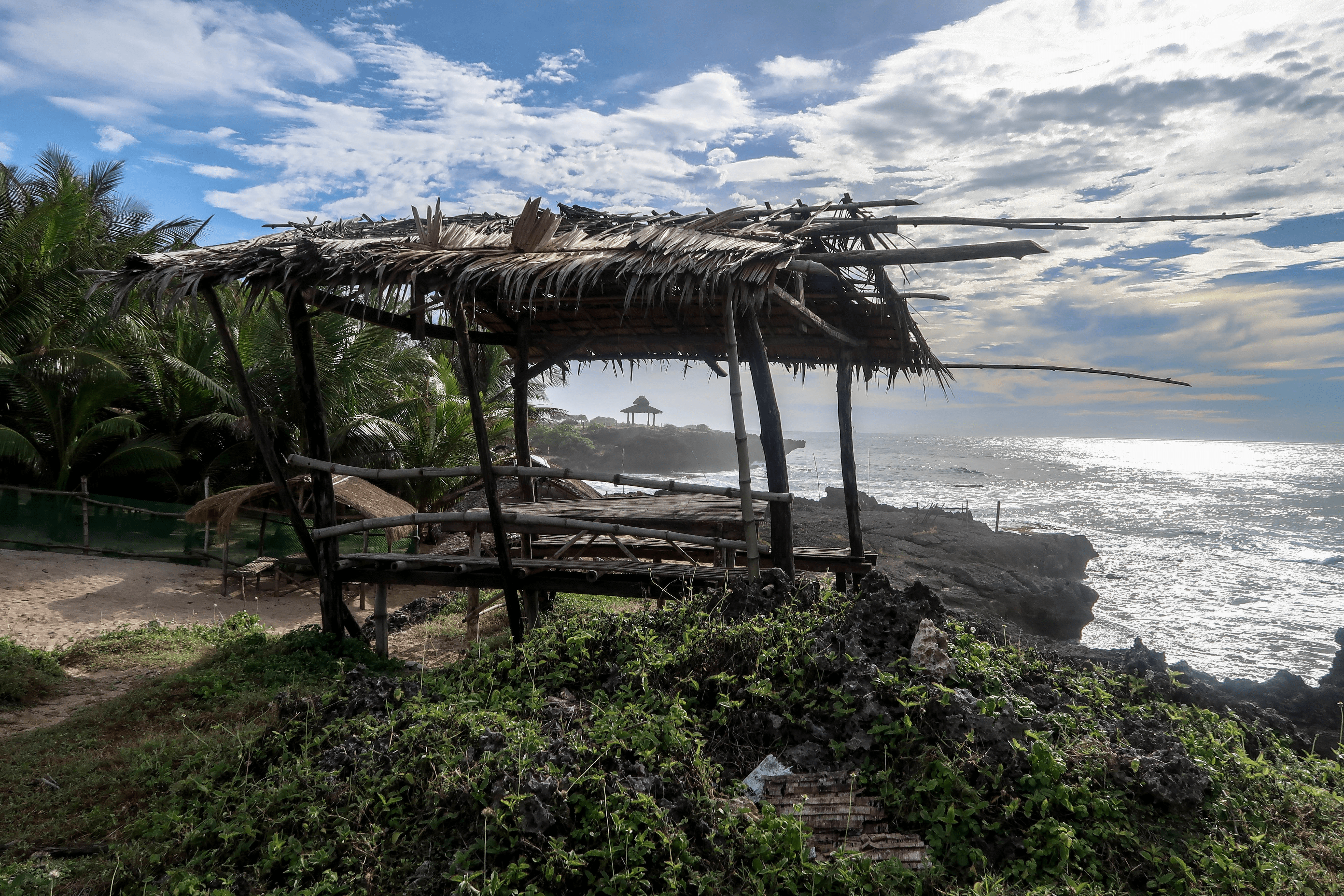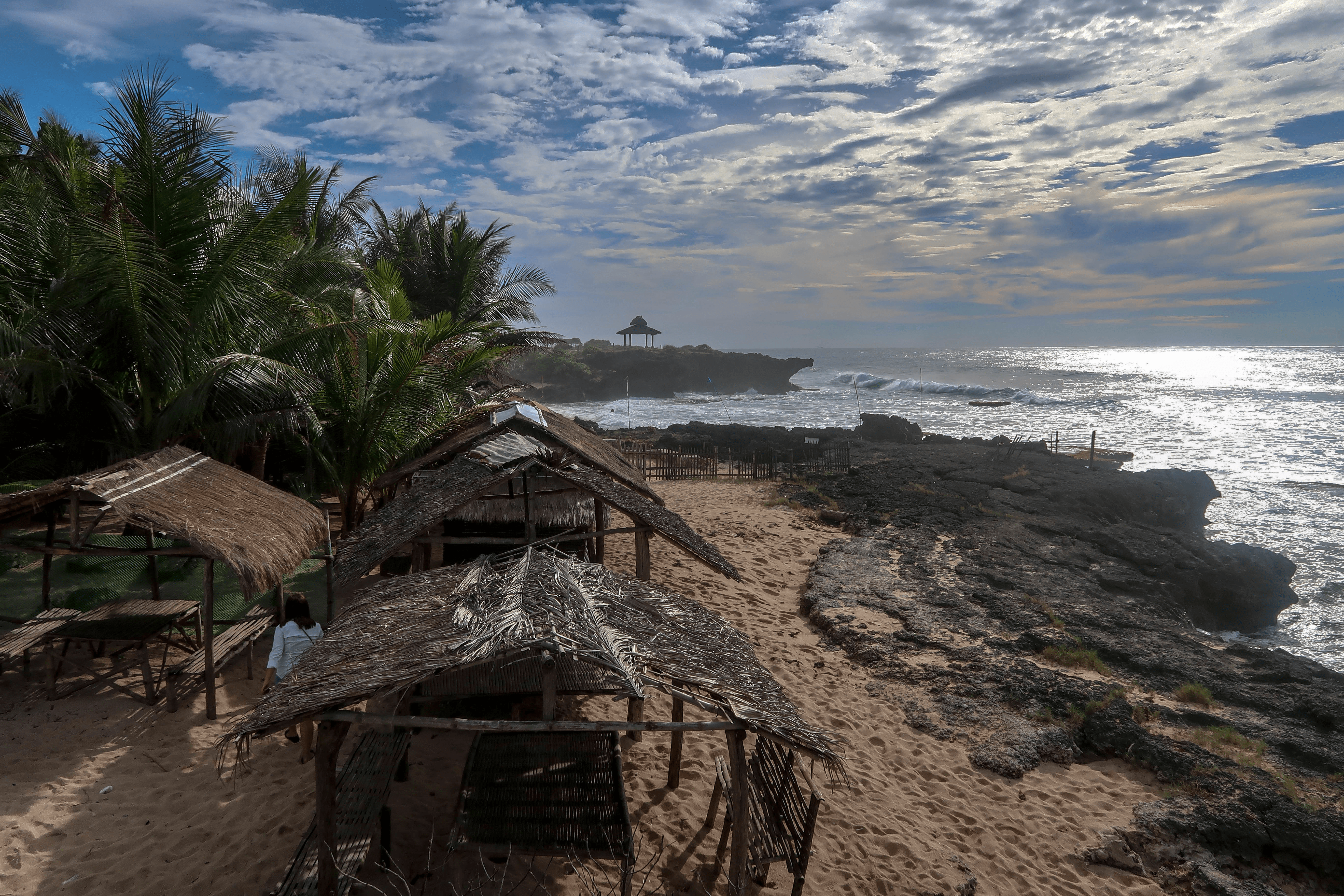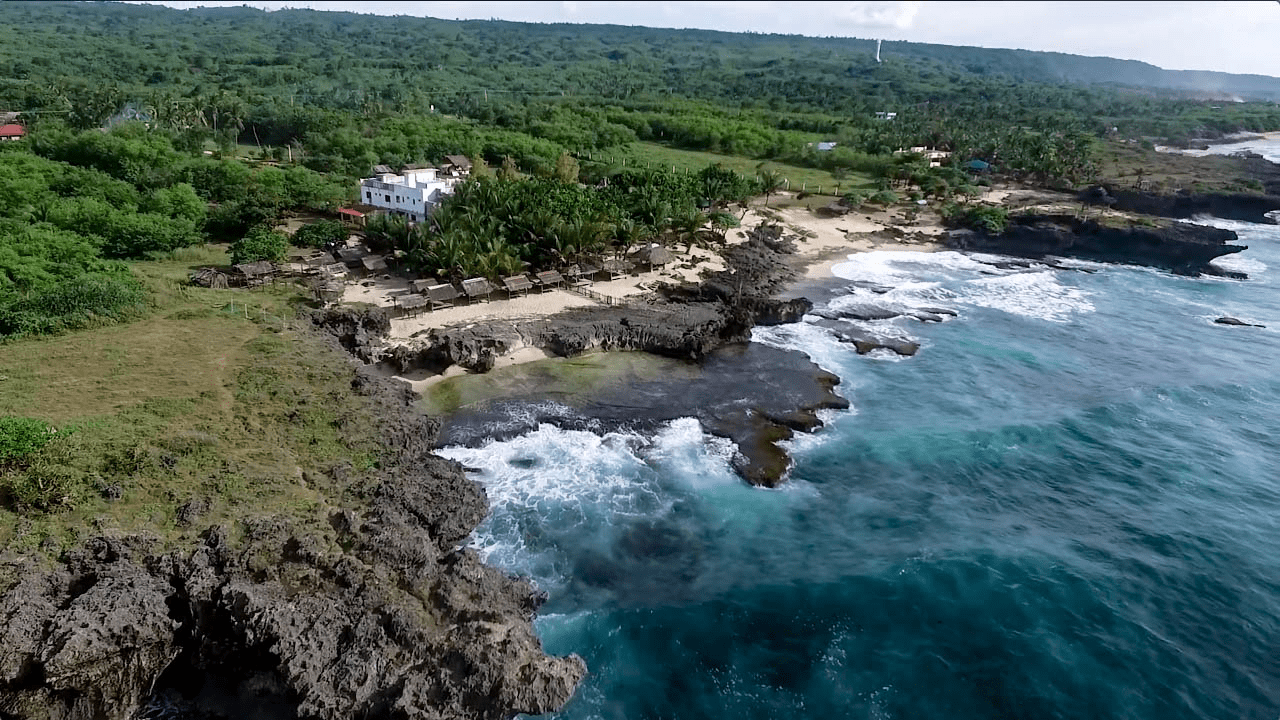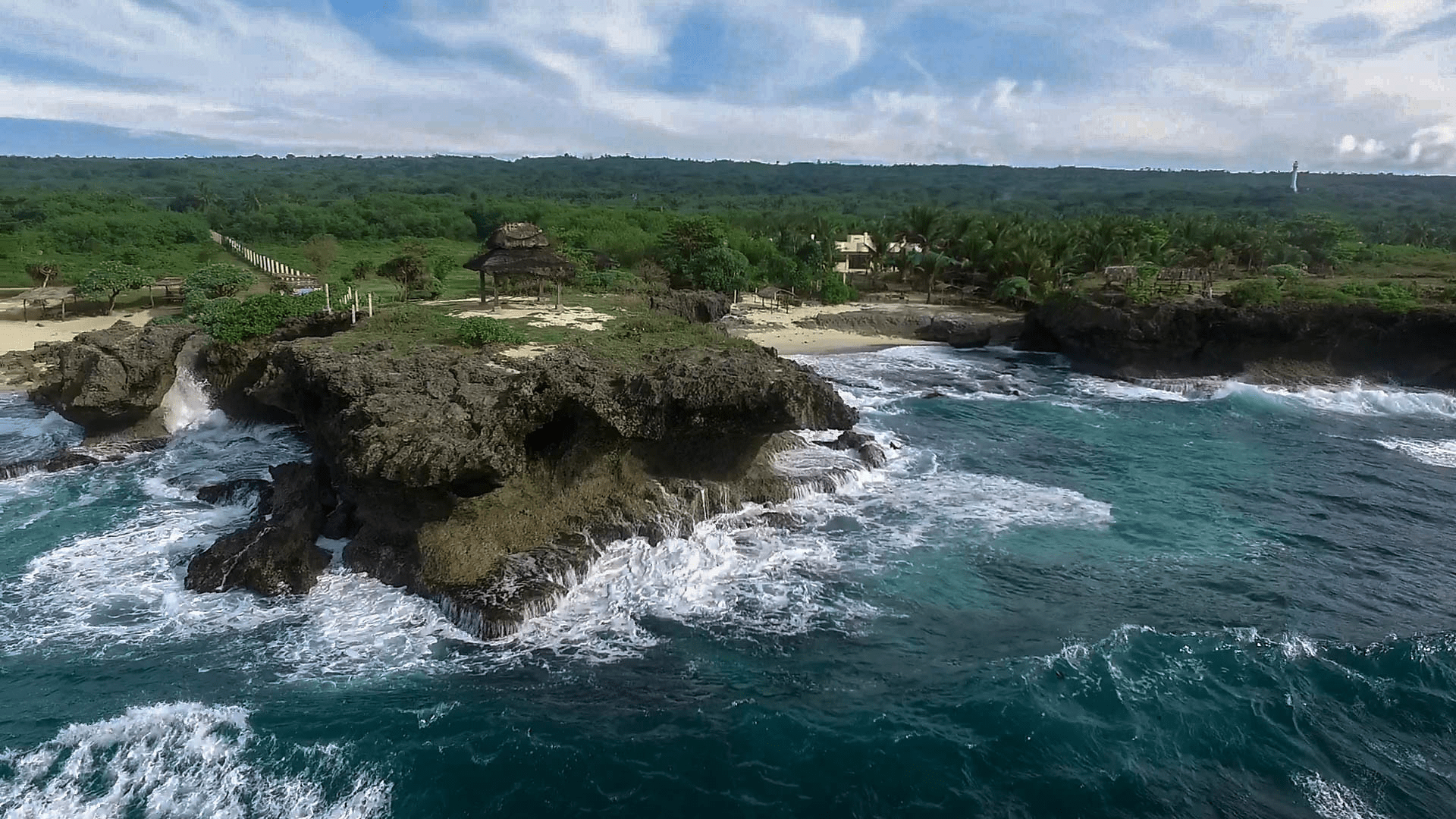 Cape Bolinao Lighthouse
Just a couple of hundred meters (and you've seen the lighthouse already on the pictures above afar) from the rock formation was the lighthouse of Bolinao: Cape Bolinao Lighthouse. It's on top of a hill nestled by some souvenir stalls downstairs. They upped the prices everywhere a little bit in this quite touristy area of Patar Beach, which they should cause normally the prices are ridiculously low for Westerners somewhat deeper into the province.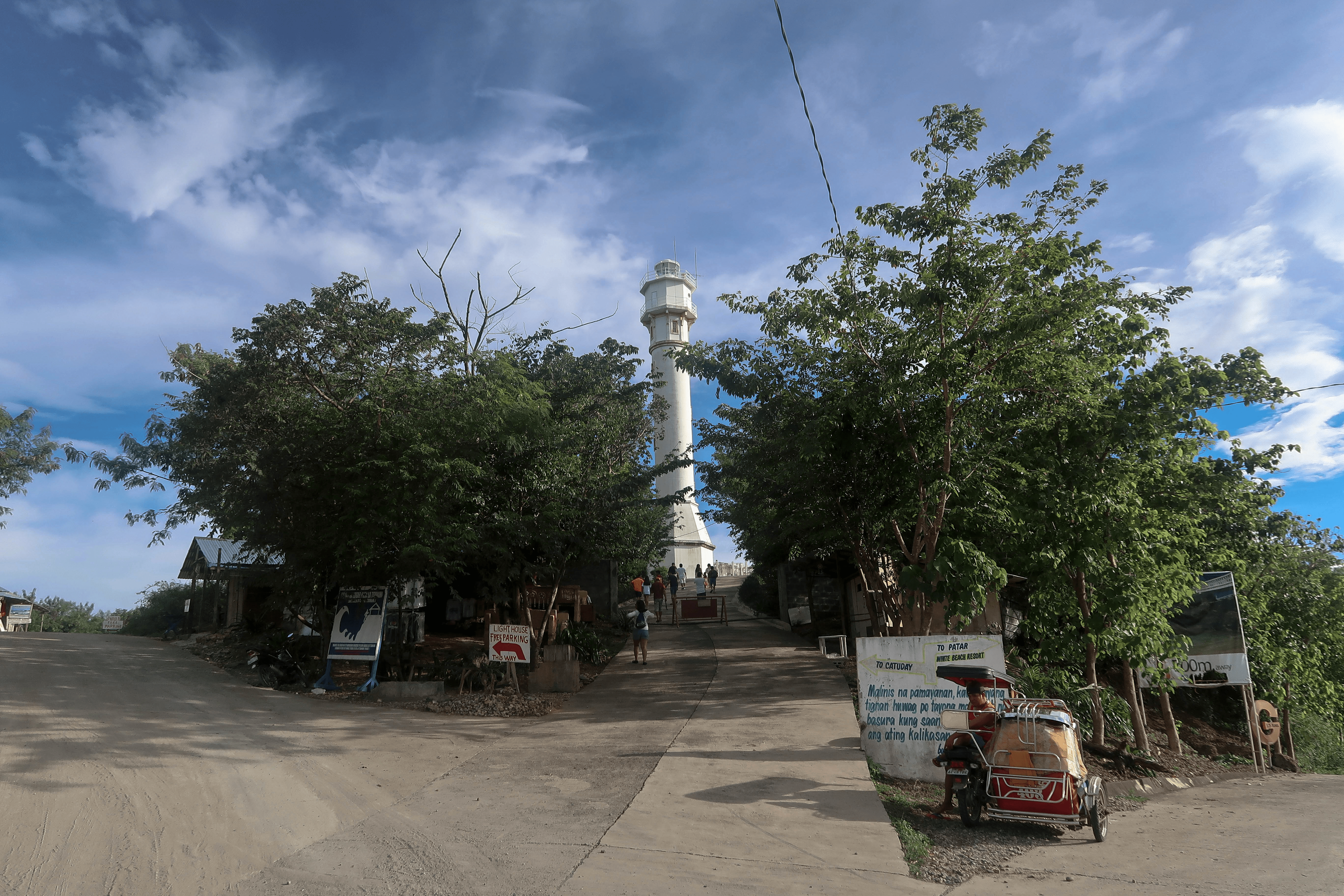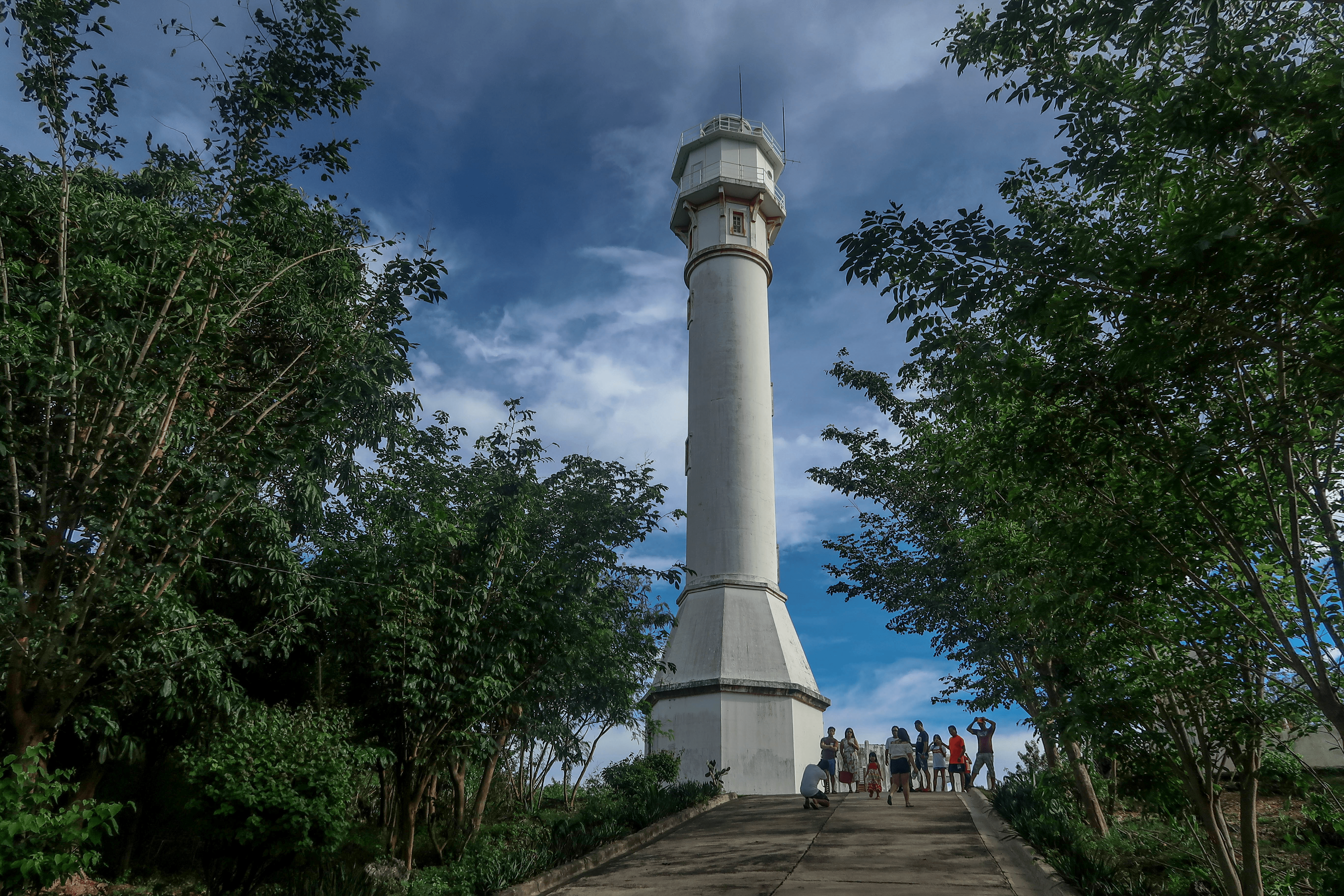 There were already some groups up there at the hill, or just one group actually (Filipinos always seem to travel in big groups). Anyway they left as I walked up the hill and I had the area for me alone again to explore. The lighthouse seemed to be non-functioning and there was also a long abandoned house right next to it. For the vlog I went around it, explore it a bit, and figured it probably belonged to the lighthouse keeper as a residential house. There were also some smaller rooms at the back of the house which I figured belonged to the staff members or workers. Anyway, it was old and long abandoned. It was time to fly the drone.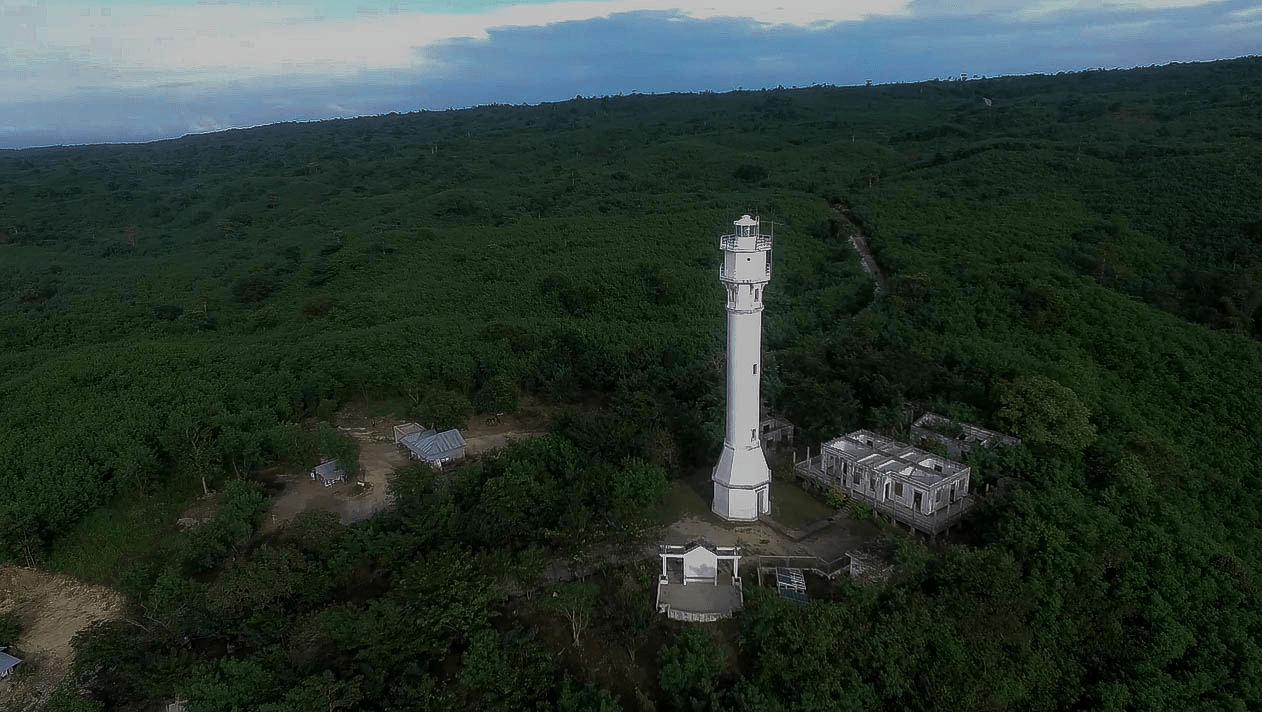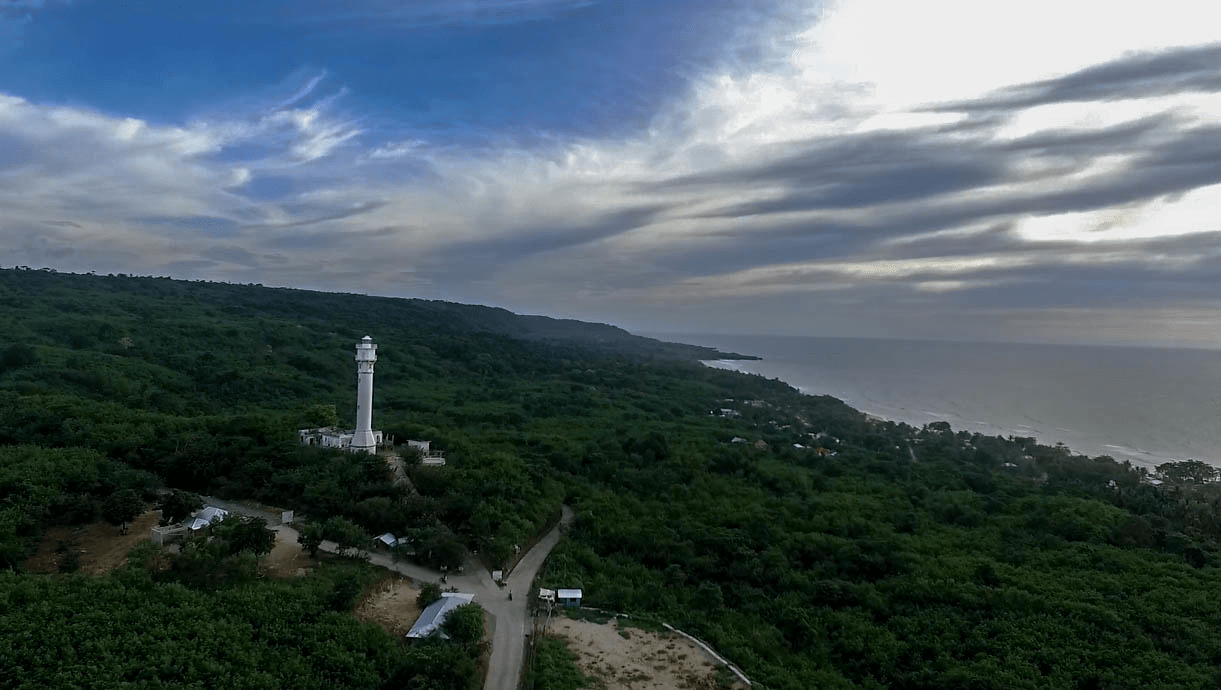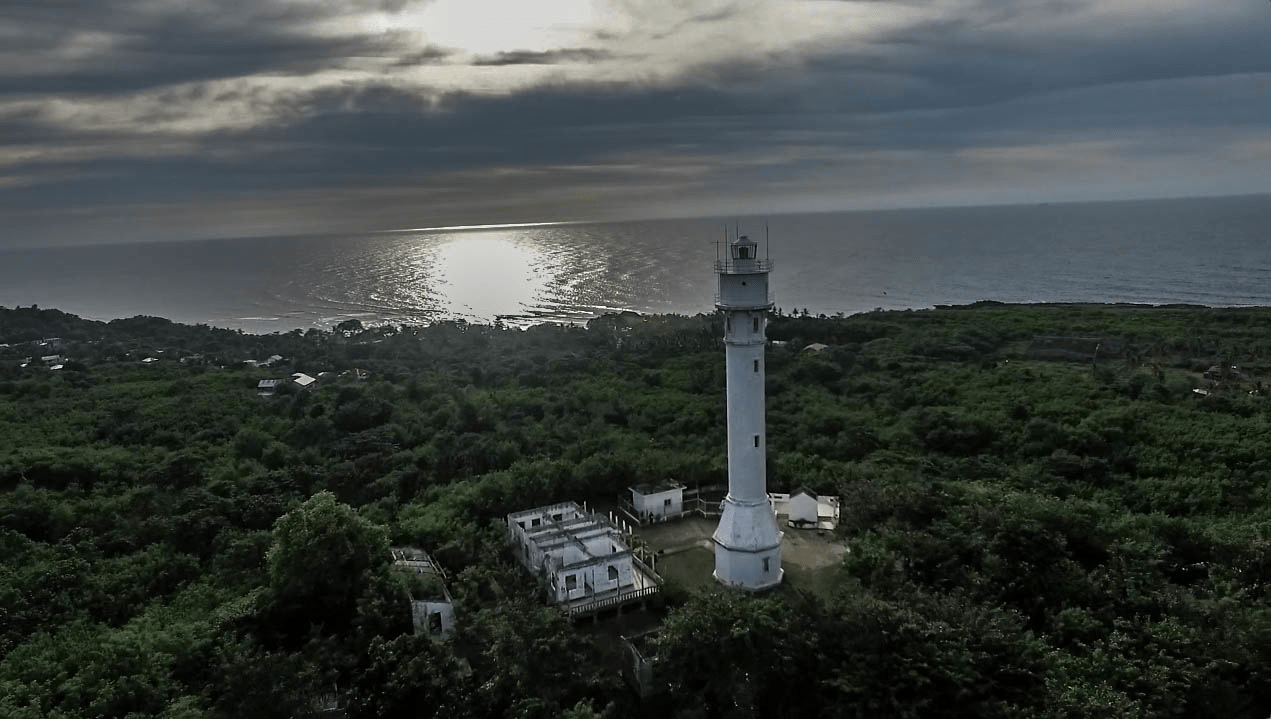 There was also a nice platform at the front which looked out over the sea, and a little house with an abandoned restroom. It was time to go to the end of Patar Beach not far from the lighthouse. I heard it was nice there.
Treasures of Bolinao
There were very many resorts along the coast of Patar Beach area, it seemed serving many different budgets as well. At the lighthouse there was a big sign pointing to apparently one of the bigger, more luxurious, and more heavily marketed ones. It was called Treasures of Bolinao and I decided to take a look at the beach over there cause I heard it was quite a nice beach.
We arrived at what seemed to be a regular Philippine village or 'barangay', as they call it. There was youth playing basketball but there were also some touristic stalls laid out it seemed. After making some shots of the basketball guys for the vlog I headed over to the beach close to this little playground and was pleasantly surprised.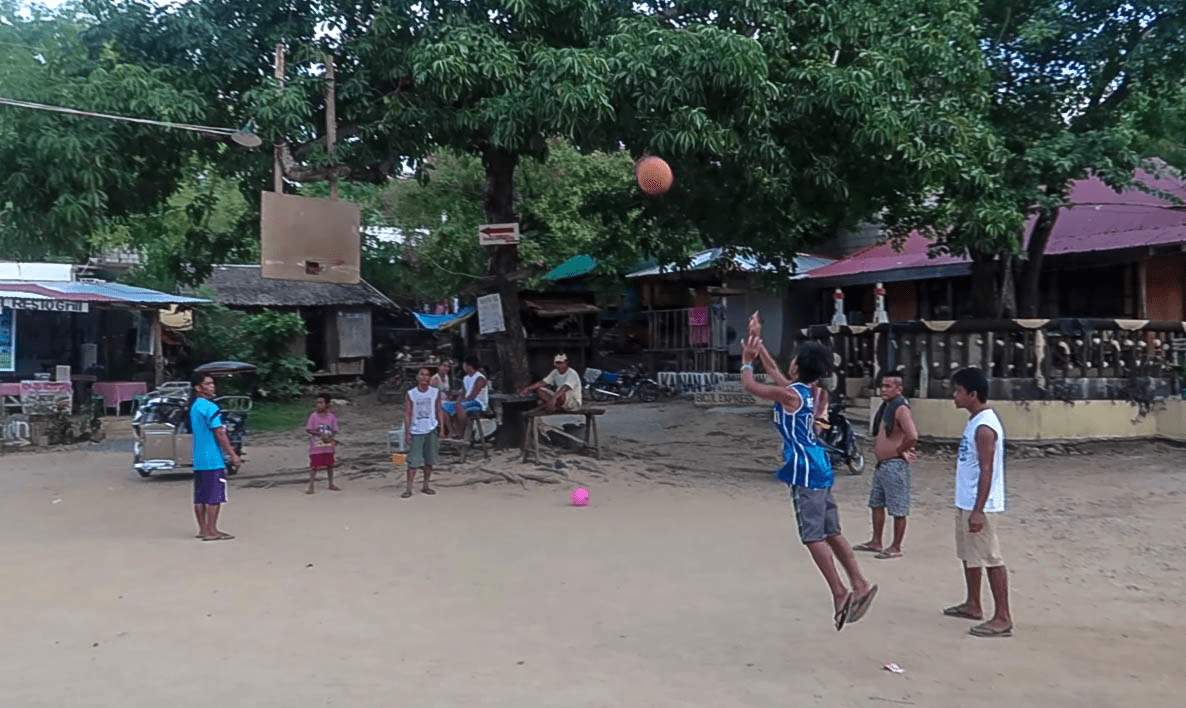 The Filipino youth playing basketball nearby Patar Beach.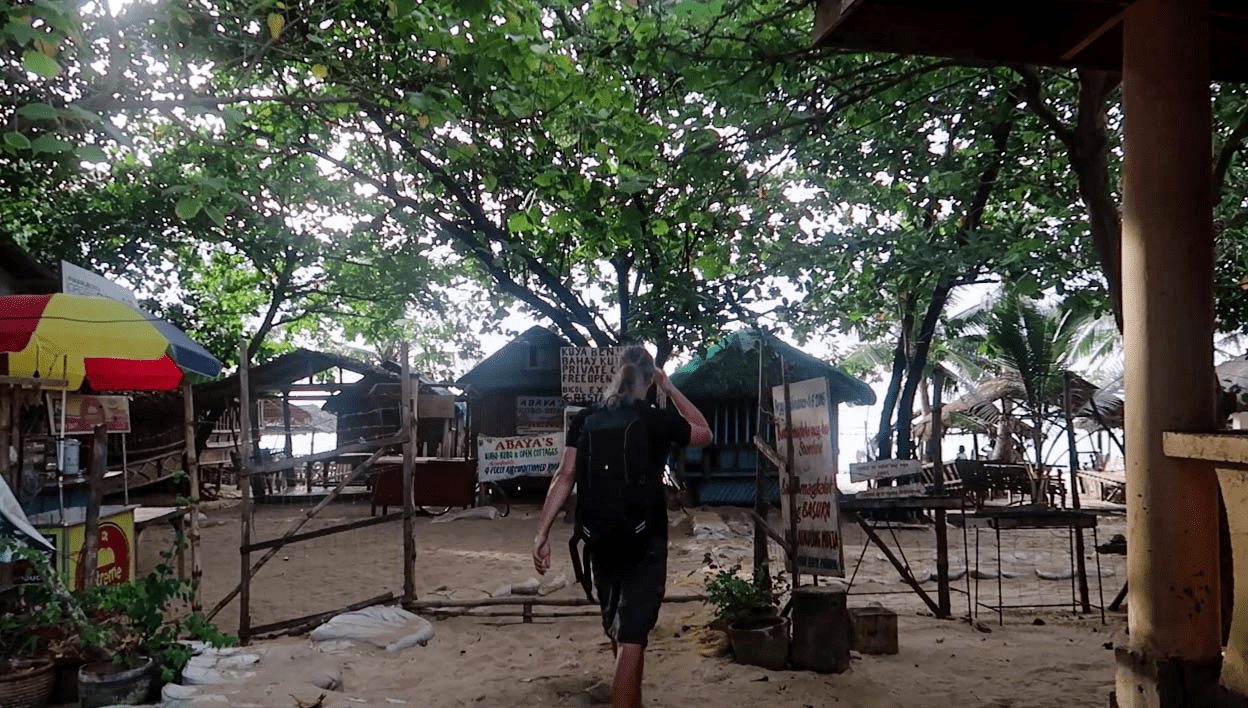 As I was walking towards the beach I was pleasantly welcomed by a nice, serene beach.
It was in fact a weekday but even here there were quite few people which I really liked. I had enough choice of little cabanas or houses that were right there at the beach, and I settled myself down in one.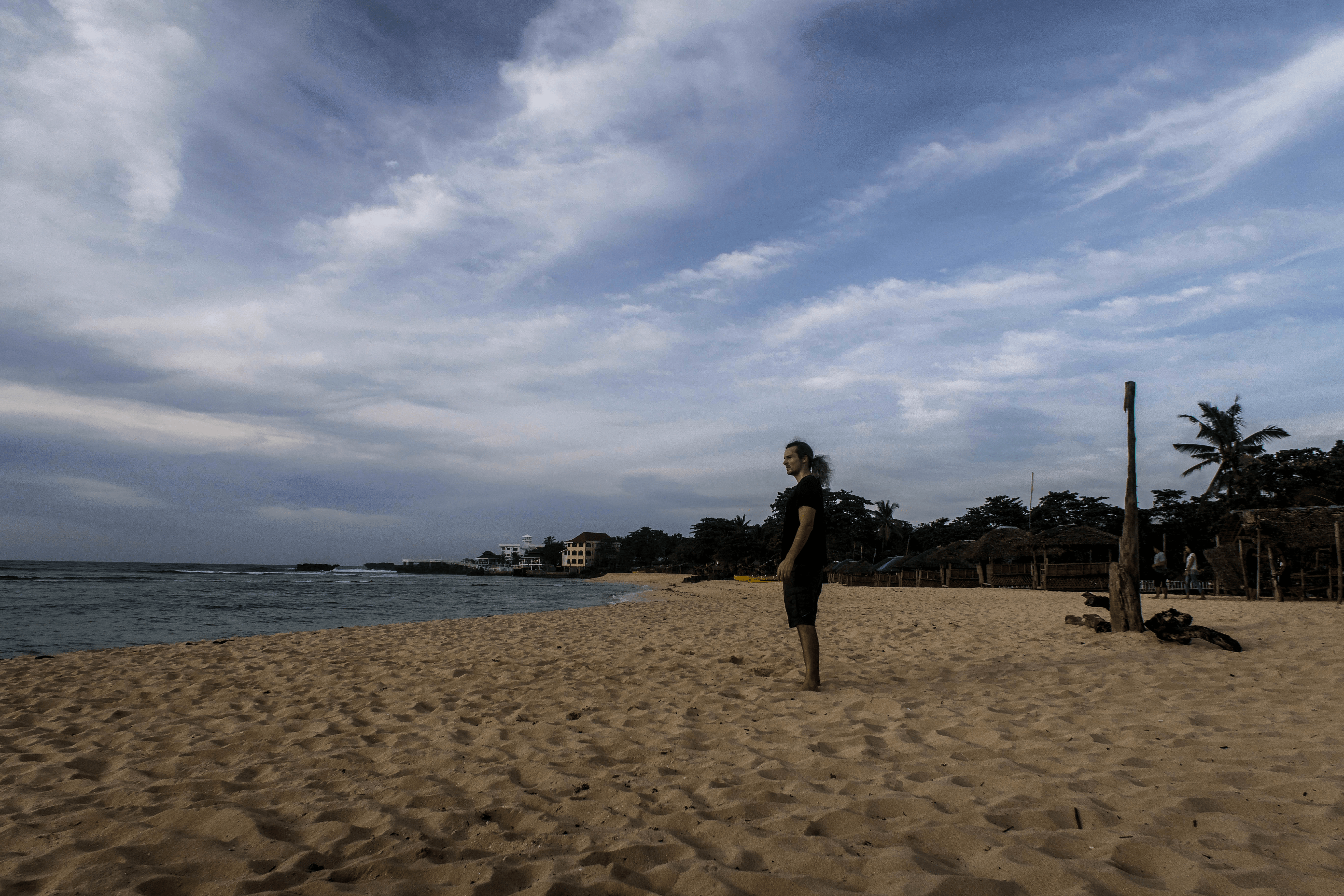 Even at the beach I was granted some alone time.
One quite and nice beach it was and the Treasures of Bolinao was right nearby at a rock formation, and it looked pretty nice as well. During my drone flight I was able to take some better shots of the resort and Patar Beach itself.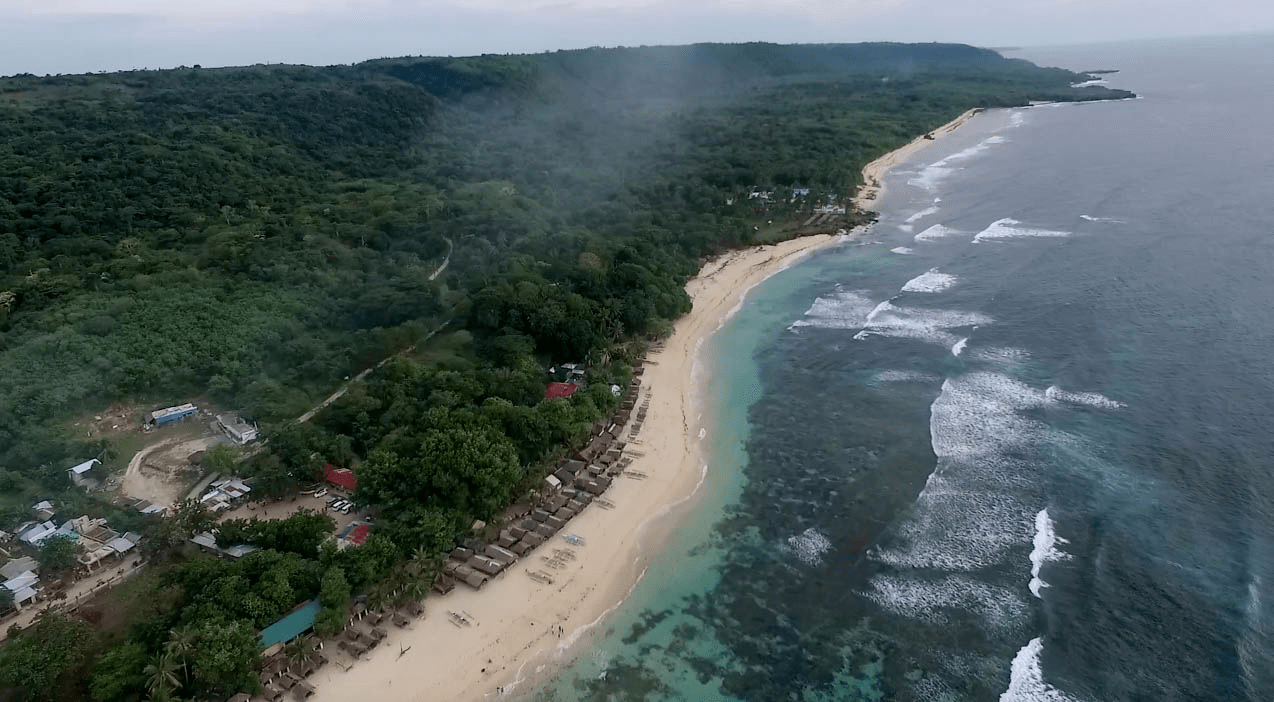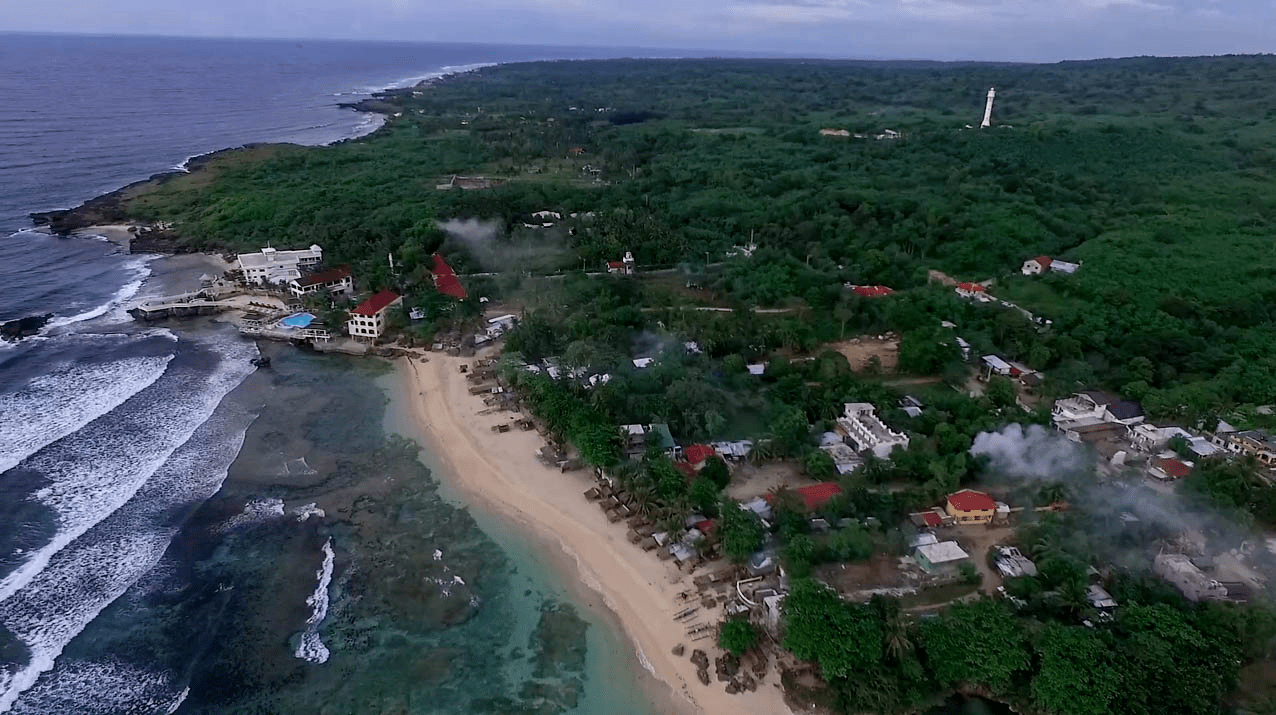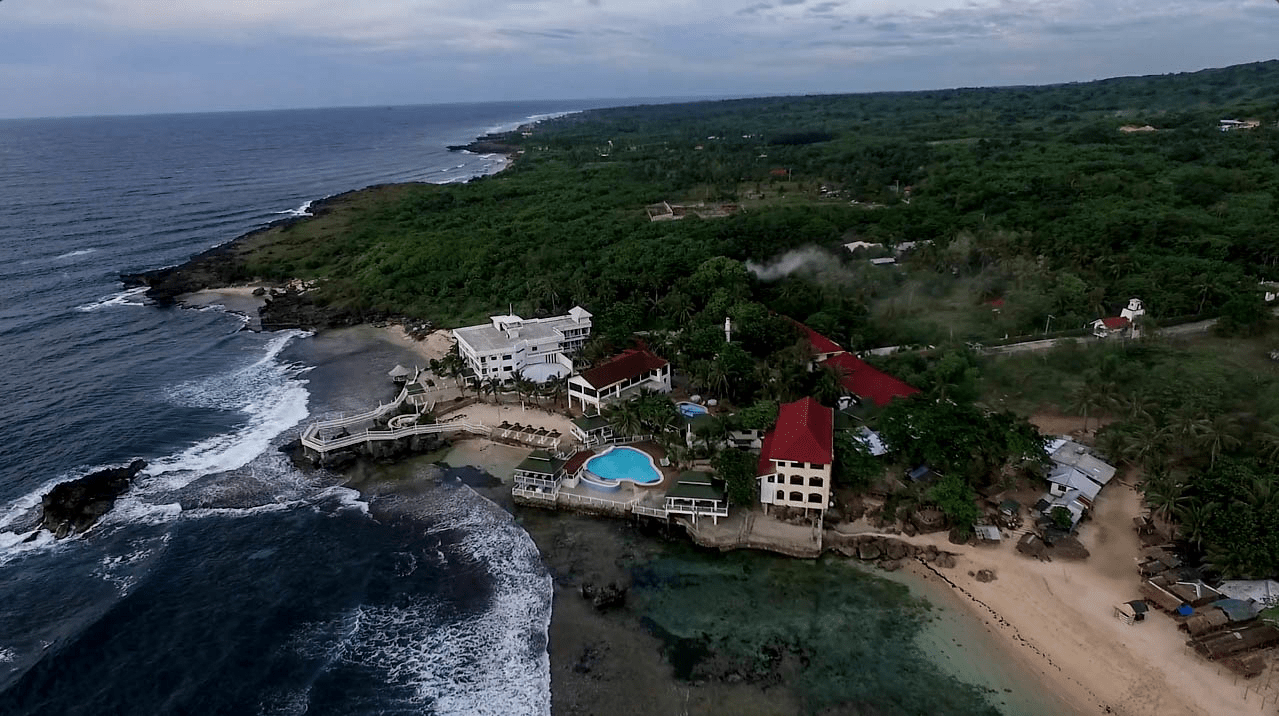 Here you have a better look of the Treasures of Bolinao resort as well.
The sea was calm, and even when I didn't, seemed nice to swim in. I totally recommend this spot; this beach, right at the outer end of the Patar Beach area, in Bolinao.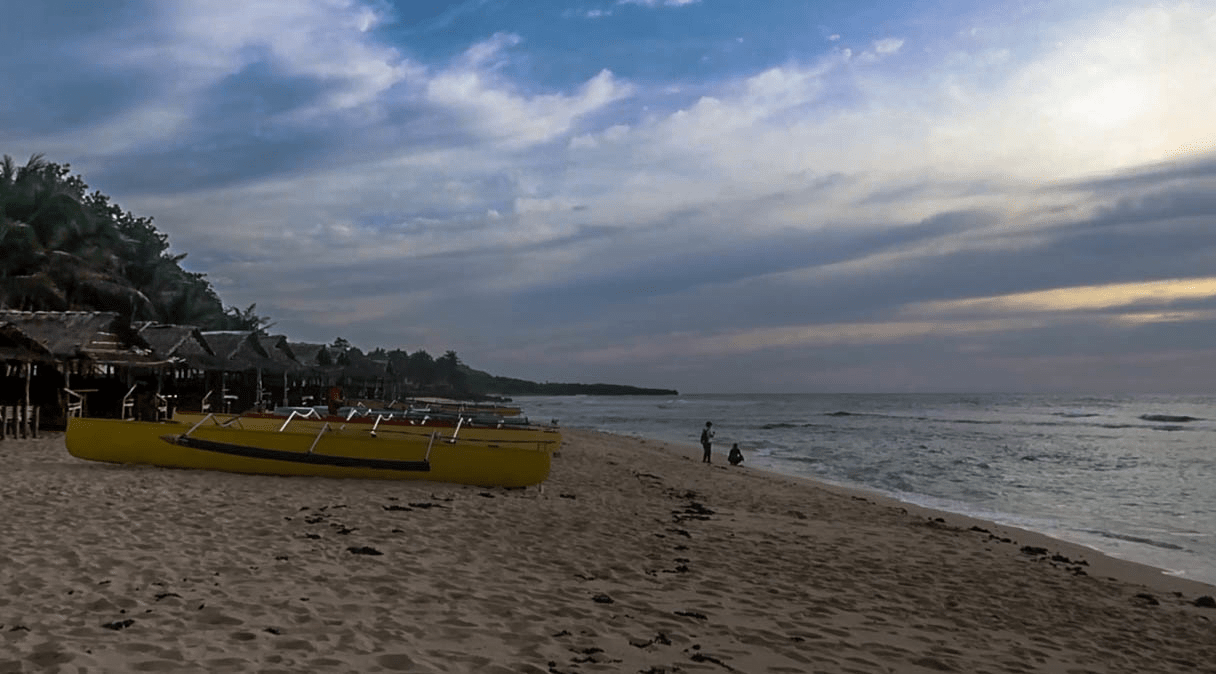 Sungayan Floating Restaurant in Bolinao
The sun was about to set and I knew a good restaurant nearby that I wanted to feature. It meant going back to the bridge from which I started the vlog.
To make it short and round up the story: I was all alone at the restaurant, had a great fish meal, and rounded up the vlog as well as my Bolinao day trip. I do recommend Sungayan Grill right near that Bolinao bridge; I believe it's one of the nicer ones and you can even float over the river while dining getting pulled by at boat. This floating restaurant in Bolinao is very romantic and I highly recommend it.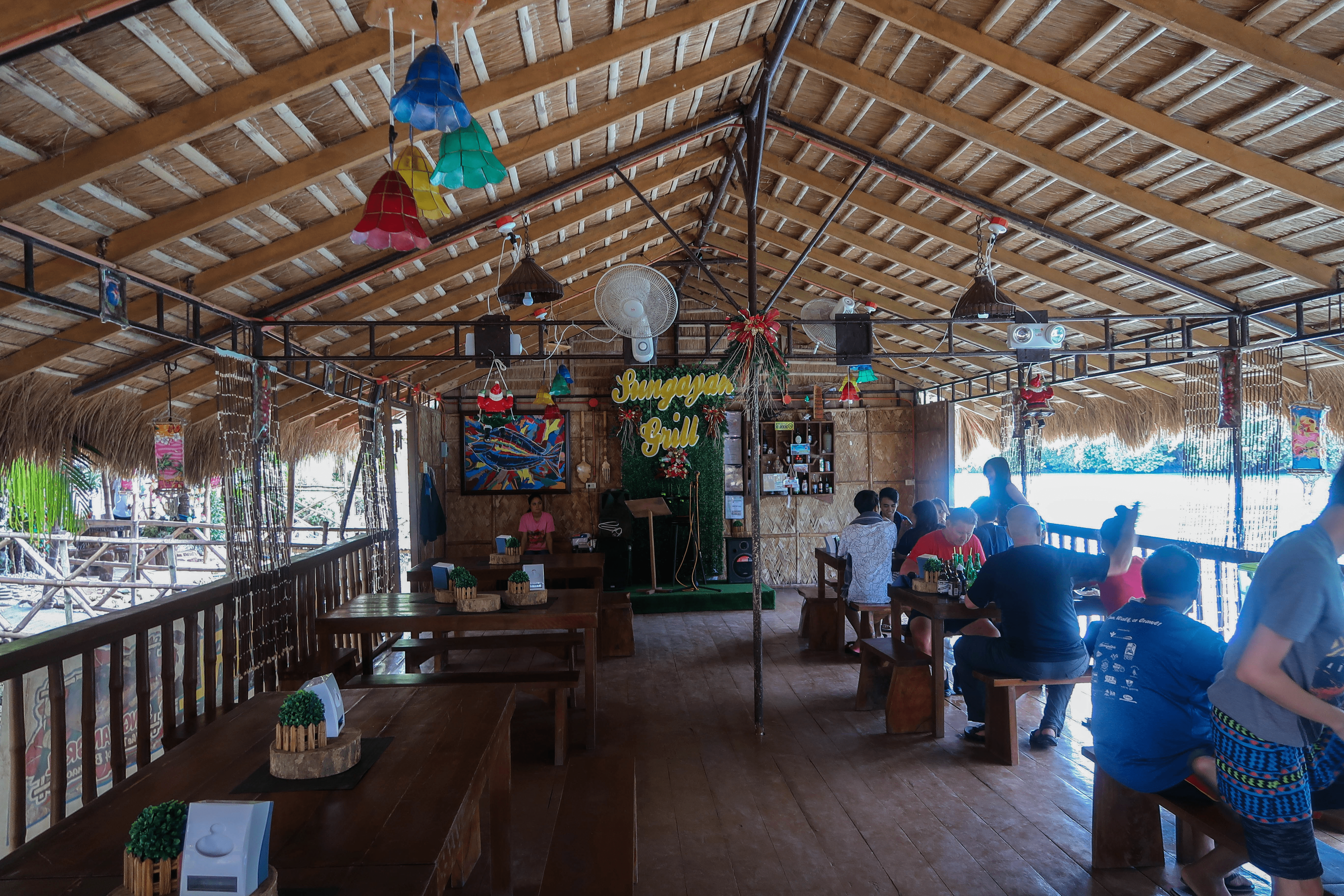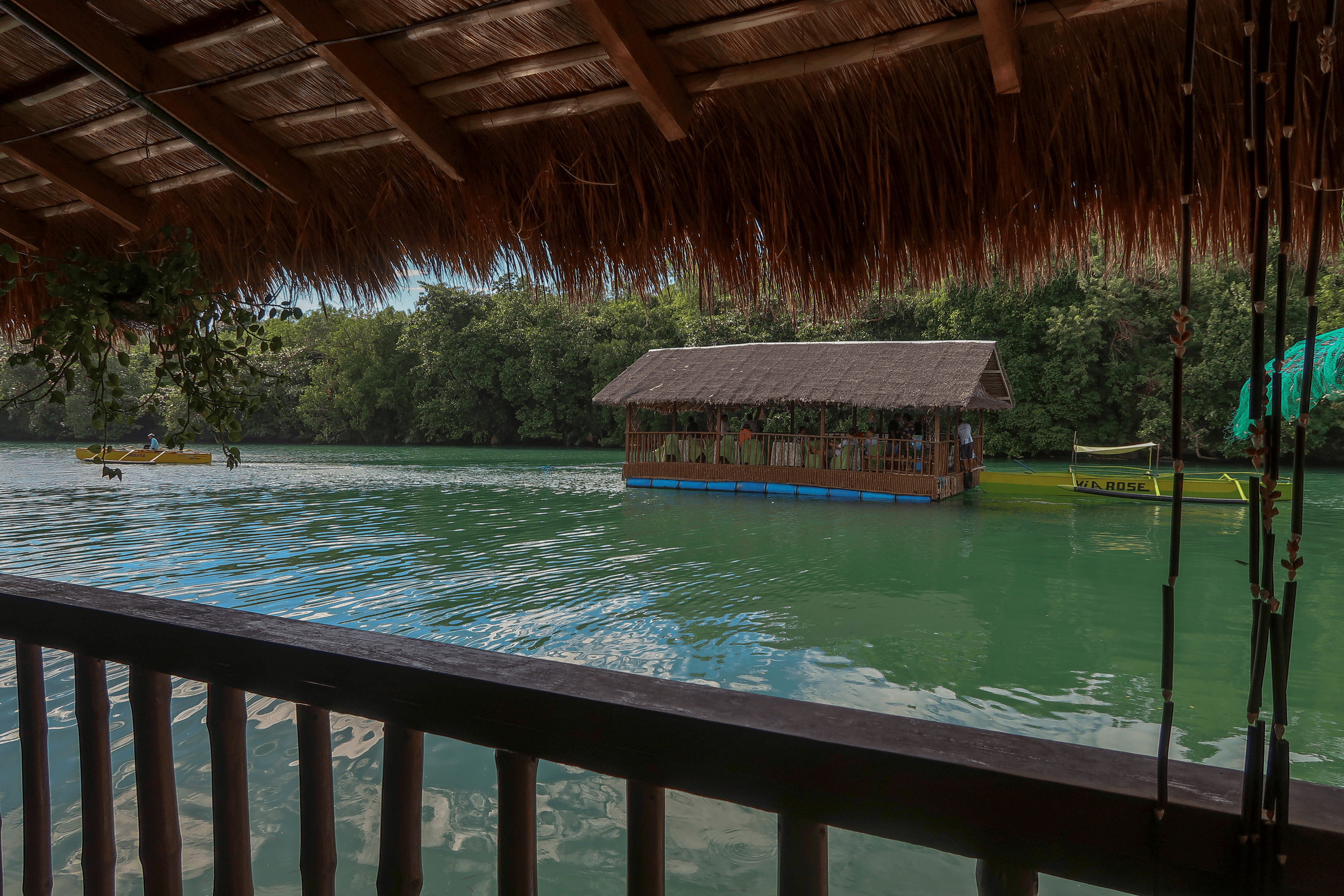 The Sungayan Grill floating restaurant can be a romantic experience in Bolinao.
I would very much like to thank you for taking the time reading this travel blog and I encourage you to browse in the vlog section for the Pangasinan Province or just go straight out to the vlog I made about the above story. Also for an article and complete overview of the best things to do in the Patar Beach area: follow this link. Also please feel free to comment down below as I would always respond to you, thank you very much.
Previous Blog Post
Next Blog Post