LennyThroughParadise: 2017-06-28 15:36:30
Cut By My Own Drone In Paradise (Nasugbu)
We went to Nasugbu because Melody was telling me about a few cliff diving spots located over there. I love that kind of stuff so we went for a 2 day trip there...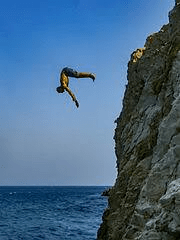 Boat ride to cliff dive spots
The first day, where this blog is all about, we were going to take a boat ride going to Tali Beach. Supposedly some cliff dive spots were over there as well as some nice resorts.
We ourselves were actually staying in a 2 star hotel in the city of Nasugbu but that was just to save money. It was also the last time I'm going to stay at a 2 star hotel.
Nevertheless, I definitely needed to 'spoil myself down' a bit so this hotel was just a nice step back to basics.
We had a boat ride reserved that would take us to a few different spots for 2500 PHP (50 USD).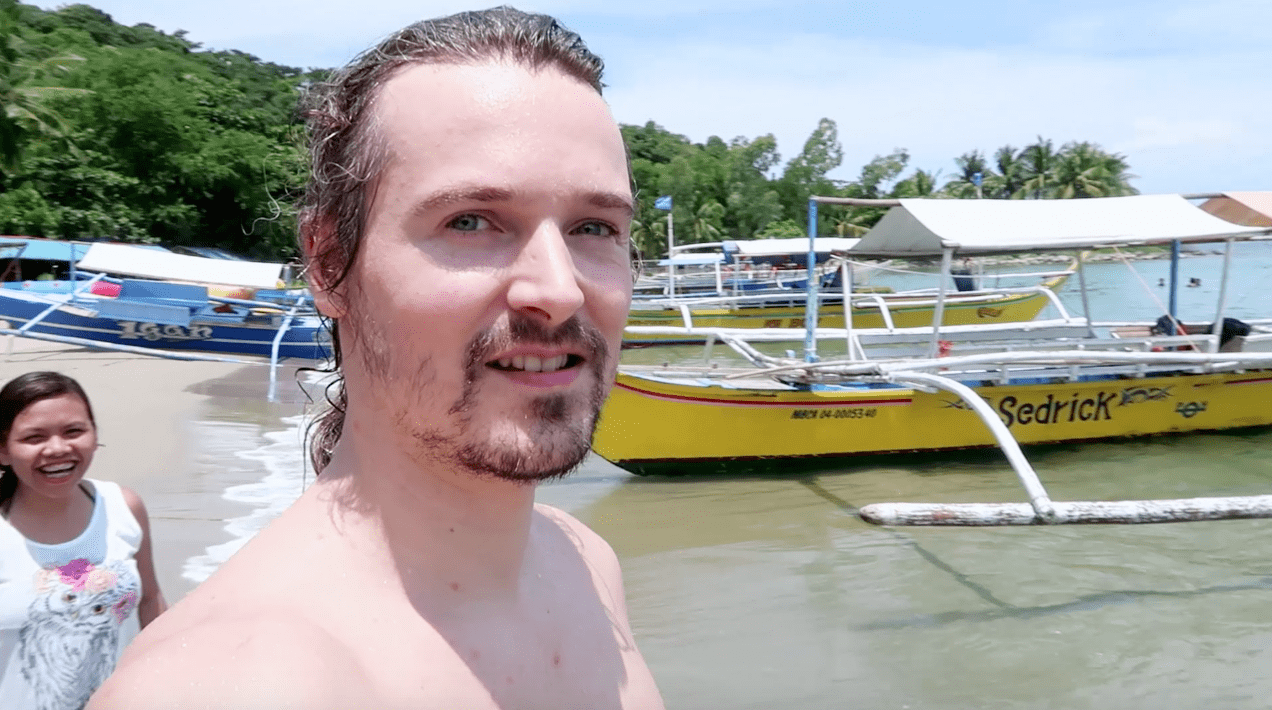 Our boat was called Sedrick and we had him for 2500 PHP.
Water experiences kept getting better
Our first stop would be Punta Fuego beach, the foot of Punta Fuego resort, which really seemed like a nice resort. :)
We had a great swim in not so clear water, but itself the water was super amazing.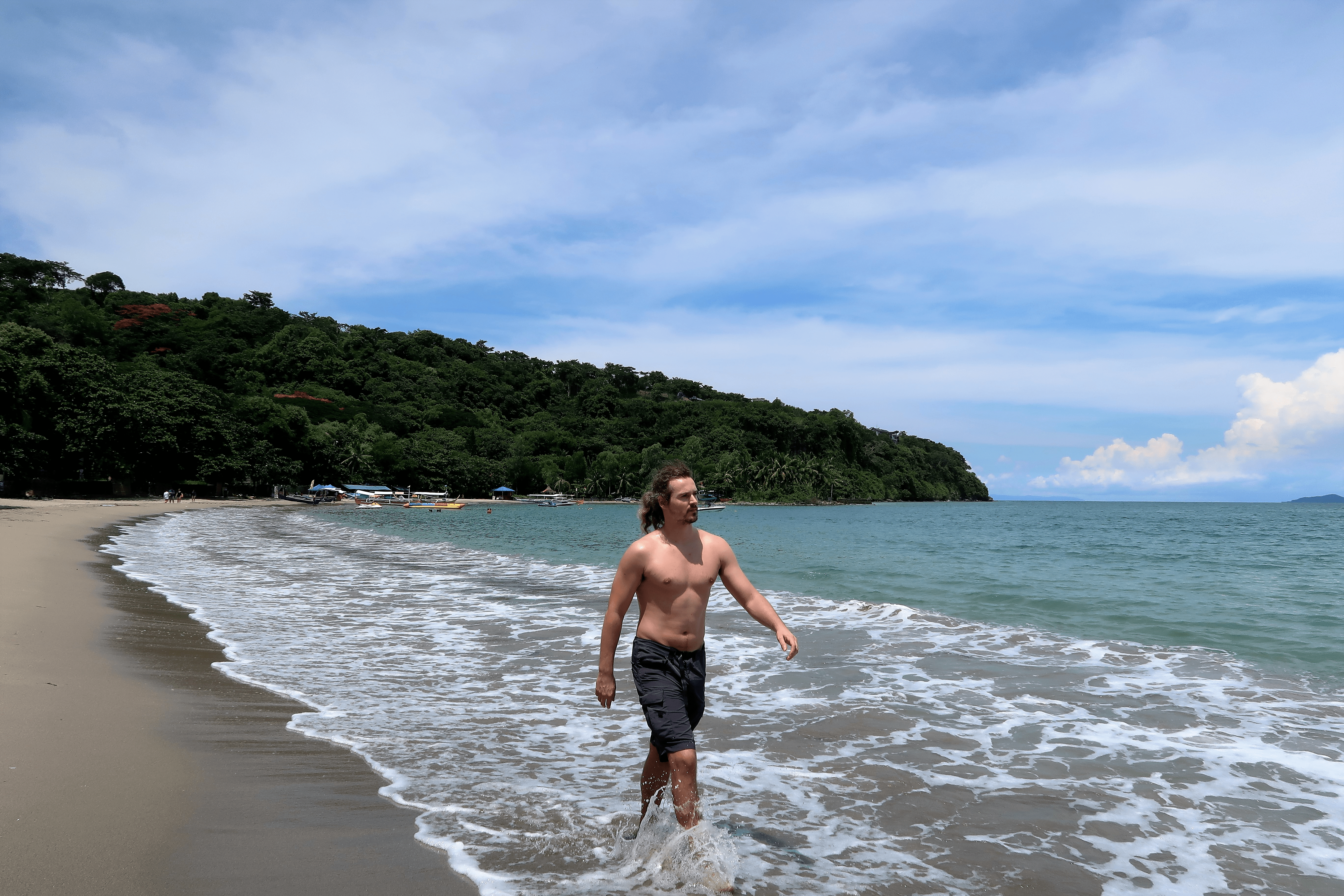 A nice stroll through the shore at Punta Fuego beach.
Punta Fuego Beach Resort (click to visit in new tab):
Punta Fuego Beach Resort (click to visit in new tab):
The water experiences themselves actually kept getting better that day, as we headed off for Tali Beach, were we settled down for some snorkeling time. Here the water was clearer and I did some free diving; it was pretty nice out there!!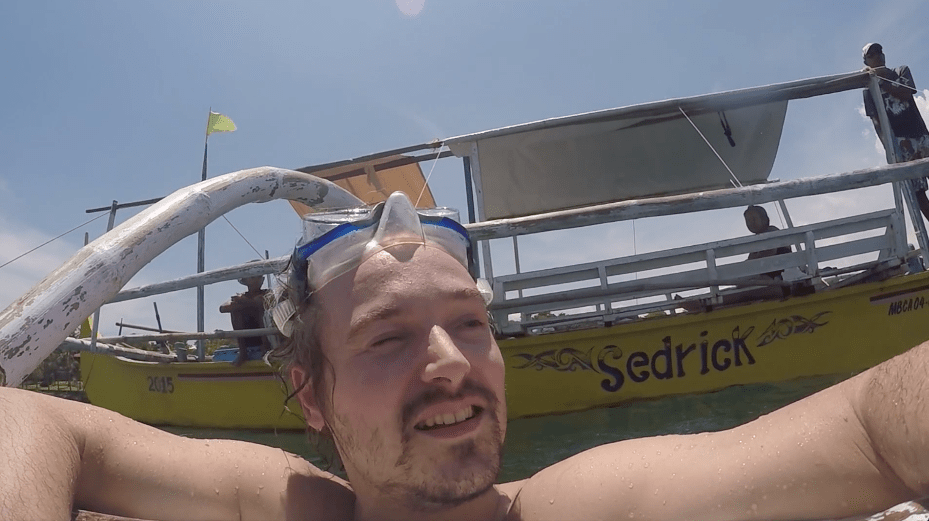 Nice snorkeling at Tali Beach.
Too dangerous
After that we continued alongside the shore passing some nice looking villas and resorts, we were finally heading for our final stop: the cliff dive spots.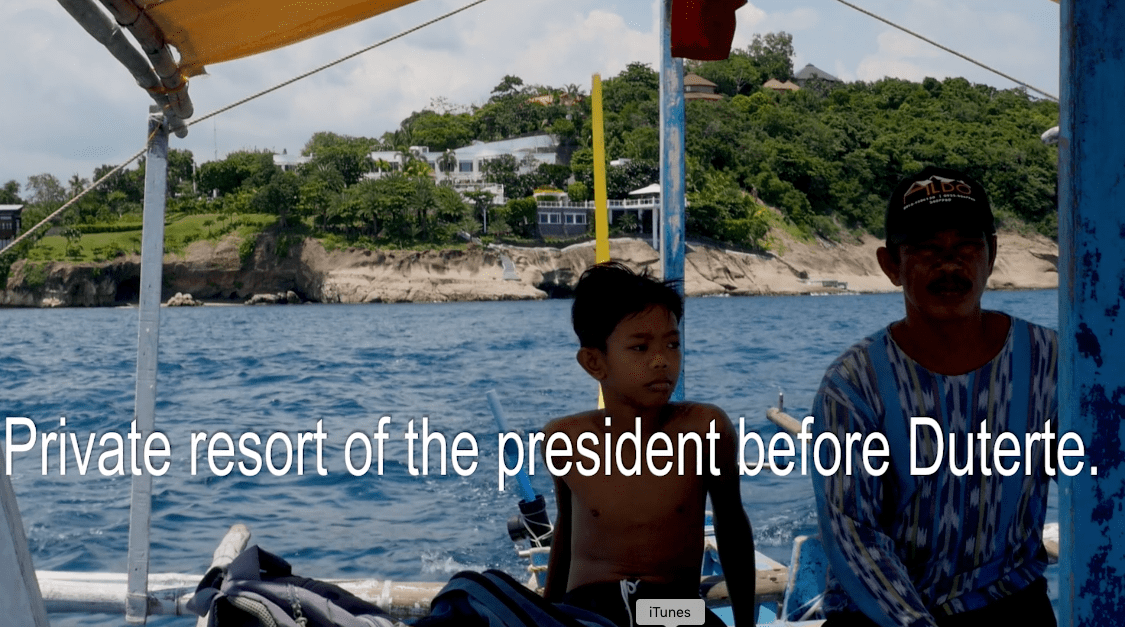 A private resort of the former president of the Philippines.
Unfortunately when we arrived the waves were quite strong and the boatmen advised us to not do any cliff jumping cause it would be too dangerous. I knew we were going to an awesome island the next day which for sure offered a cool cliff dive opportunity; so I decided to just listen to the boatmen's advise and not jump today. The last opportunity to bring the vlog to a good ending was to fly the drone above the islands with the cliff dive spots.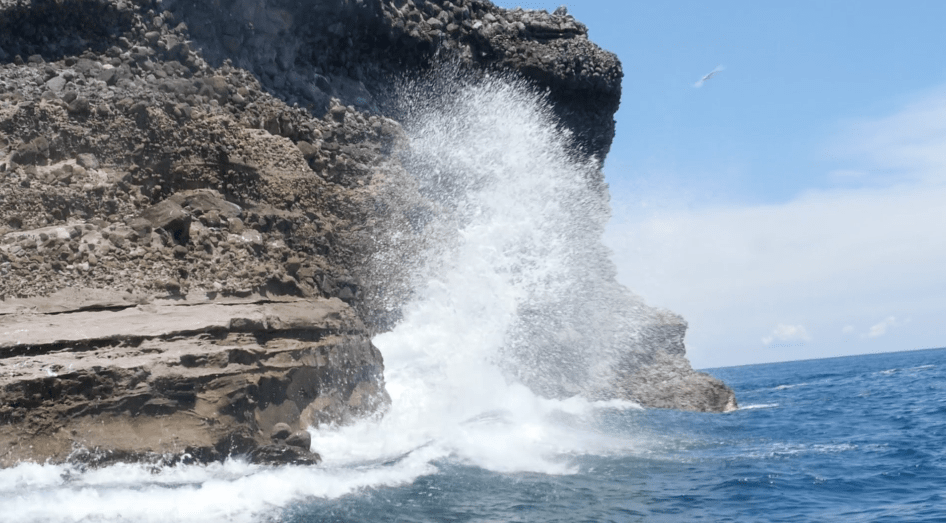 The waves were splashing down aggressively against the rocks.
Huge drone fail
When the drone was in the air I couldn't record somehow, soon I realized I actually forgot to put the memory card in the drone, and I left it at home. I felt too stupid but the next obstacles was to get the drone safely back into the boat without letting it fall down in the water.
To make a long story short I did manage to get the drone into my hand but the propellors kept going. With the drone in one hand and the remote in the other I asked the boat guy to press the off button since I couldn't reach it. Ultimately my lovely girlfriend was able to put off the drone by properly pressing the button (1 time long & 1 time short); but the damage was done..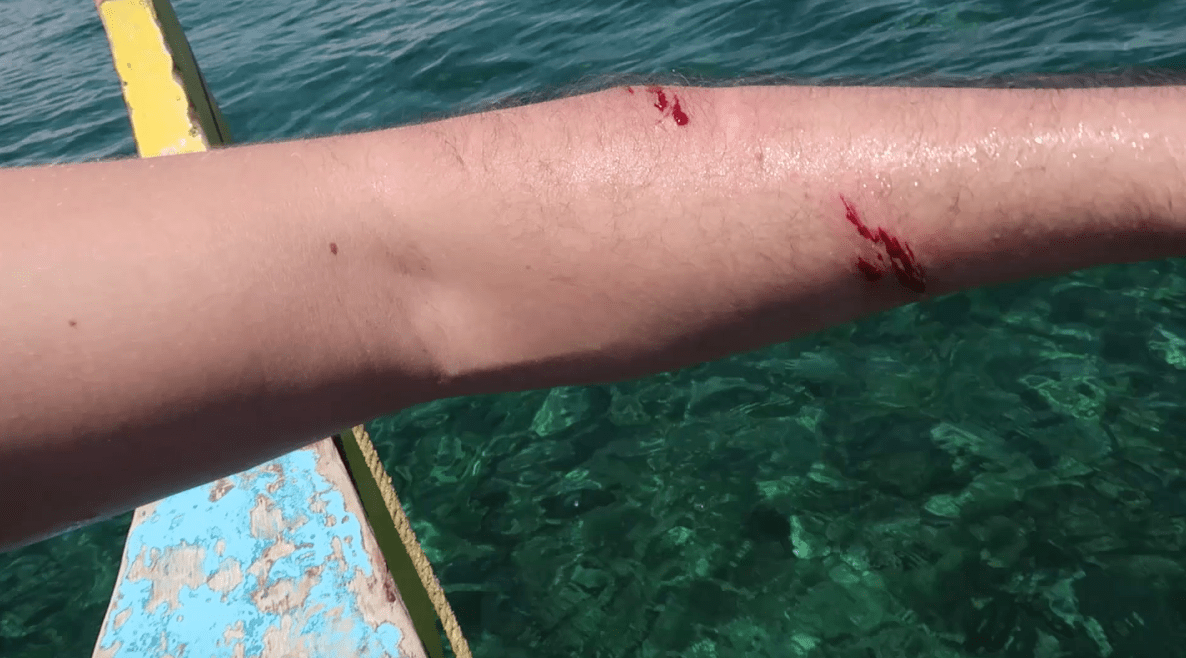 The drone actually had cut open my arm since I lost control and it went around my arm. It hurt a lot afterwards and I was quite pissed with everything. I went into the water to clean my wounds (not sure how smart that was considering sharks might come and wreck me even more). I said the water experience got better and it did, I made some beautiful free dive sessions in that particular spot, it was quite awesome. This all is recorded in the blog.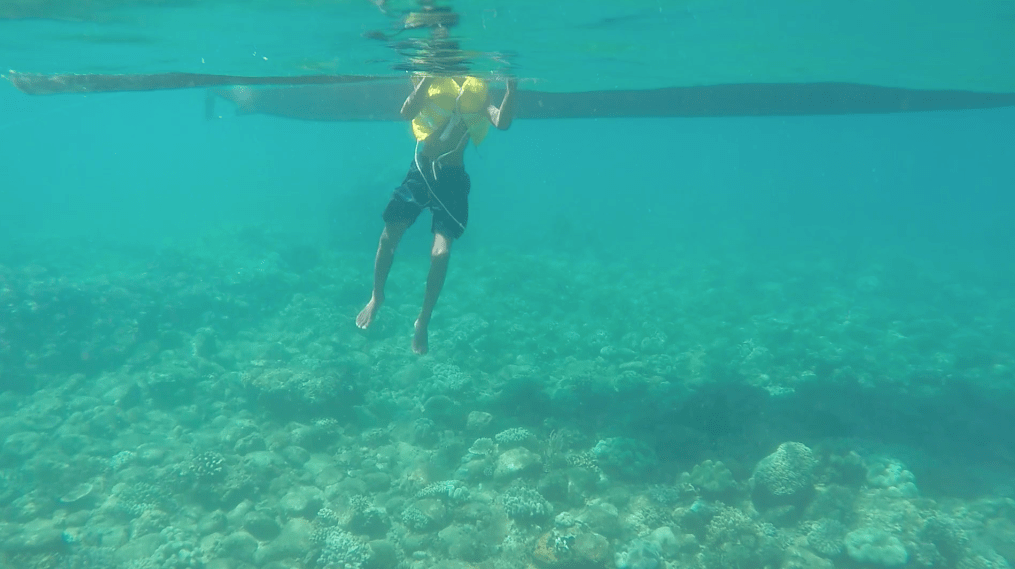 Here the water was the clearest; I'm glad I didn't attract any shark with my bloody arm and I had a real nice diving session.
Please visit my vlog to see this story happen: recorded on film.
Previous Blog Post
Next Blog Post