LennyThroughParadise: 2018-05-16 14:37:20
Triboa Bay Mangrove Park at the Subic Bay
Our first day in Subic, Zambales, had begun. We woke up late in our comfortable Airbnb, and Melody started out the day cooking some eggs for breakfast. Meanwhile, I was checking on Google Maps for an activity nearby that we could vlog about. I decided upon a nearby one called Triboa Bay Mangrove Park, and after having breakfast, we closed the front door behind us and stepped into a beautiful day.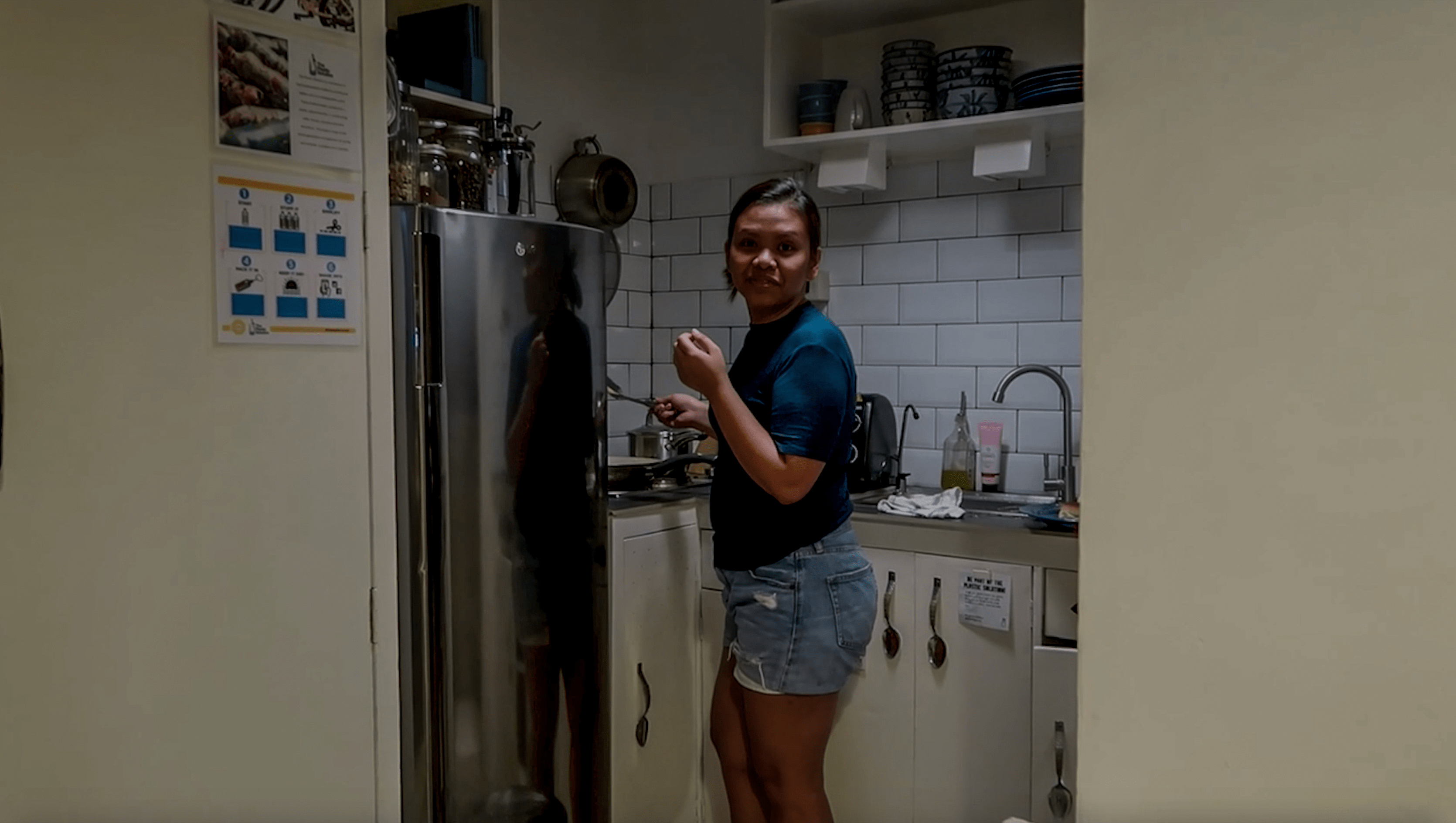 My loyal Filipina girlfriend cooking eggs for breakfast.
I was so glad we had a car (rented 2.5K PHP a day) since it would provide us full freedom to explore the Subic Bay Area. We had our mind set on Triboa Bay Mangrove Park though, so that's what we headed for. I was a fun but short road trip going there as we passed by several scenes that characterized Subic Bay so well: airstrips, airplanes, industrial plants, and a great view over the Subic Bay.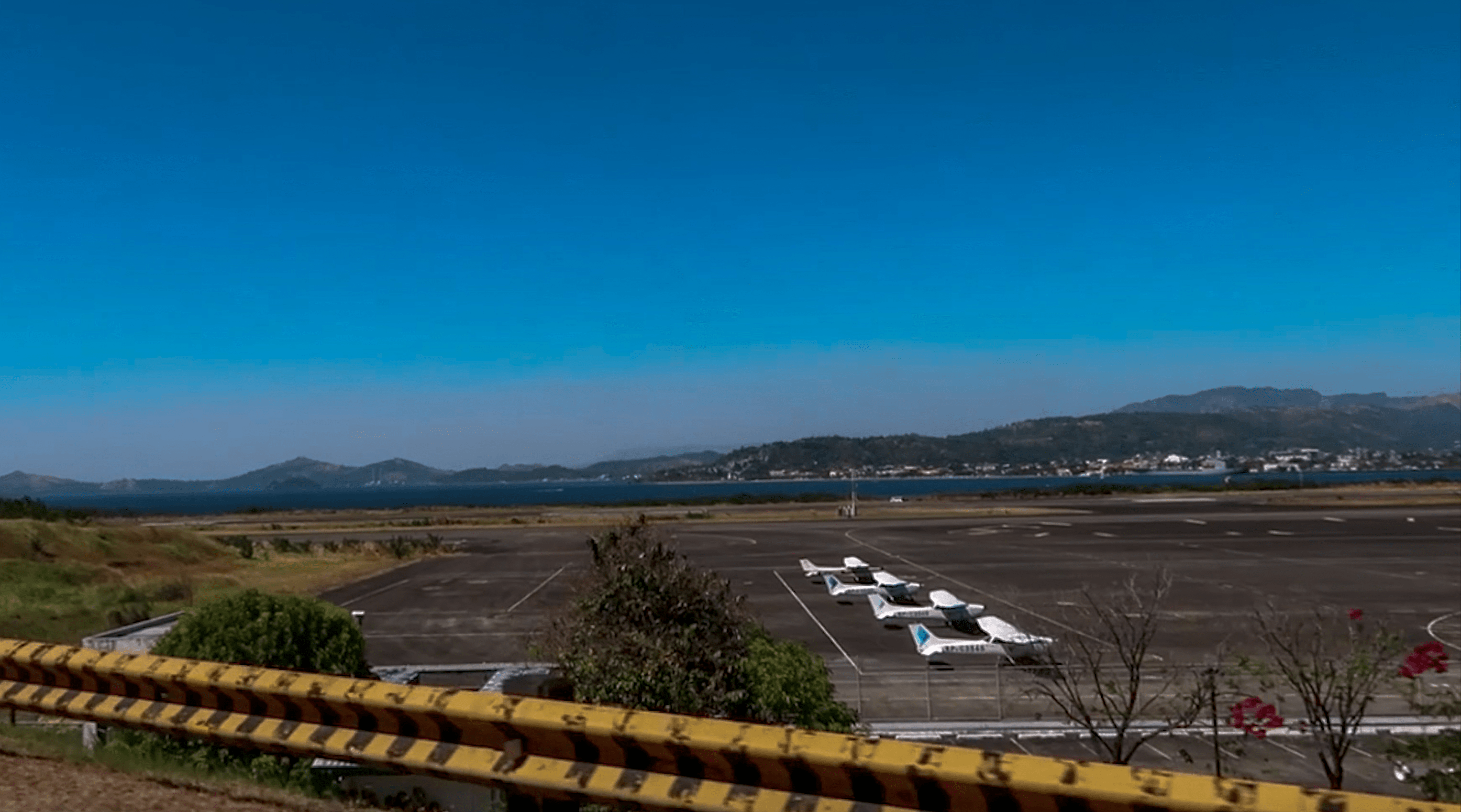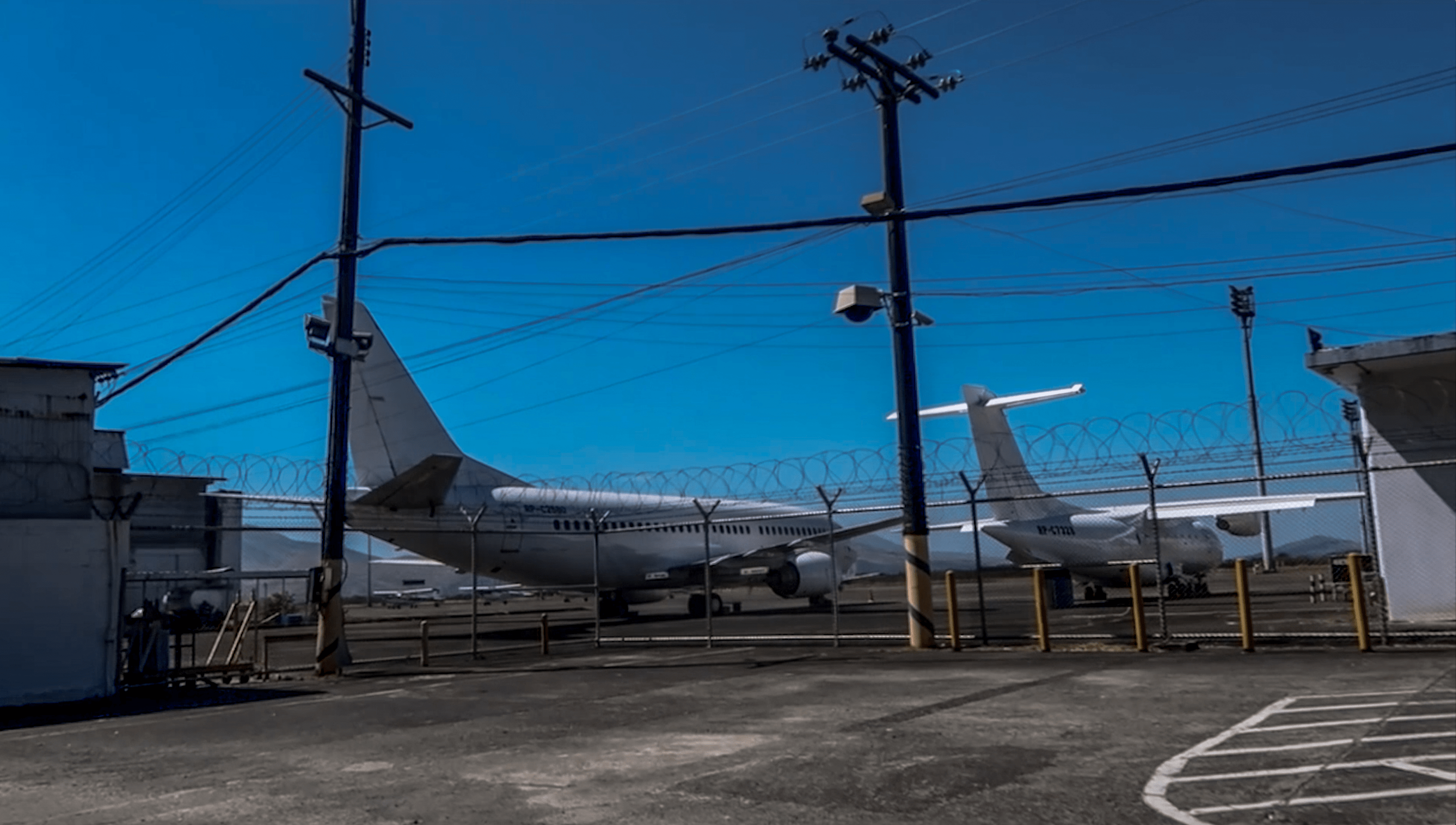 We saw a bunch of airplanes on our way to the park.
When we arrived at the entrance of Triboa Bay Mangrove Park, we were greeted by two barking dogs. There were now humans around though, and even though it was stated there was a 250 PHP admission fee, we decided to enter the park already.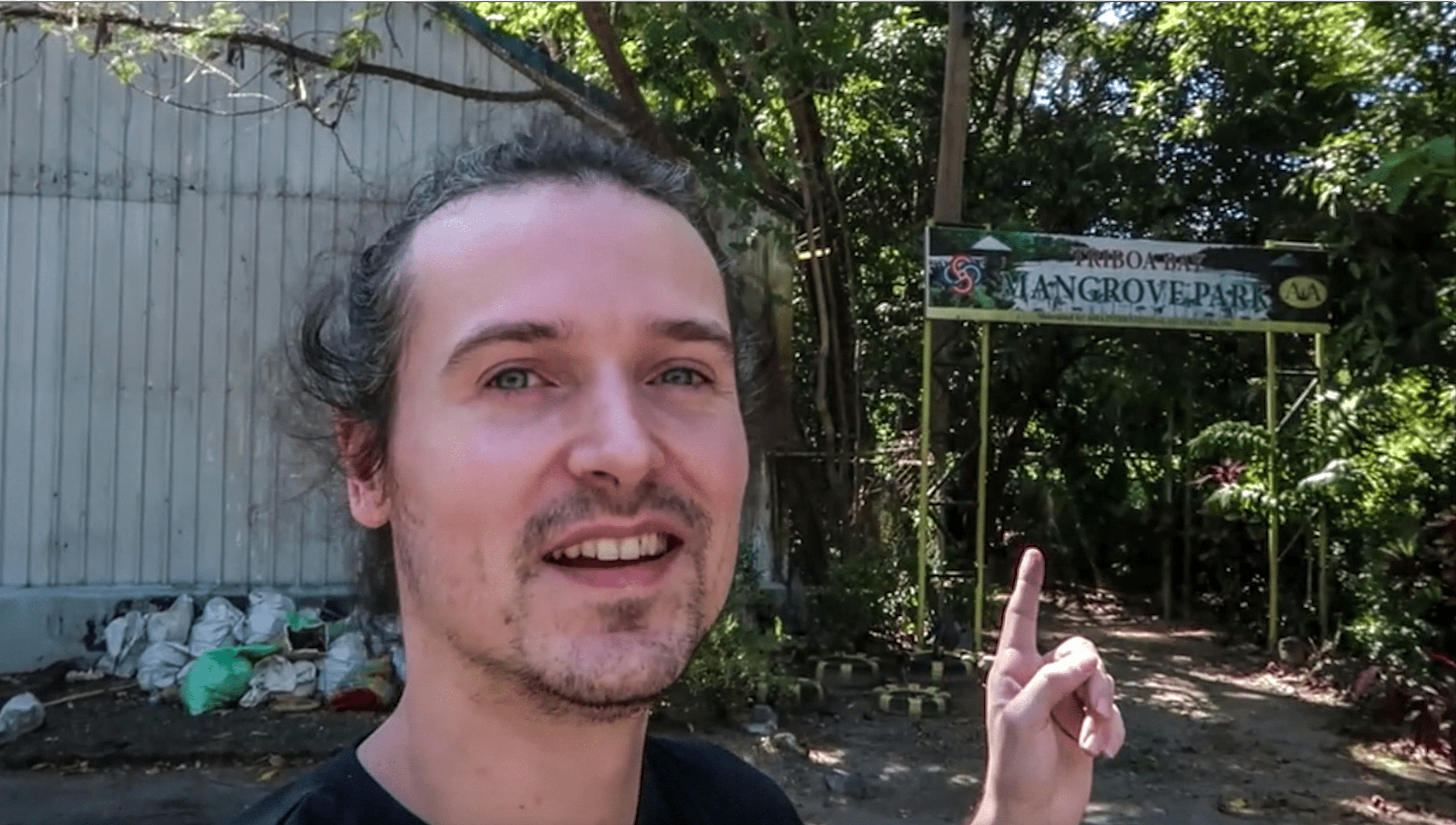 The dogs kept on following us but there was literally nobody around, and the park seemed completely deserted. After walking the trail to forest-like terrains we ended up at a little hut at the water of Subic Bay. Being that there was nobody around, and it was so peaceful and quite over there, we decided to nestle ourselves in that little waterside hut.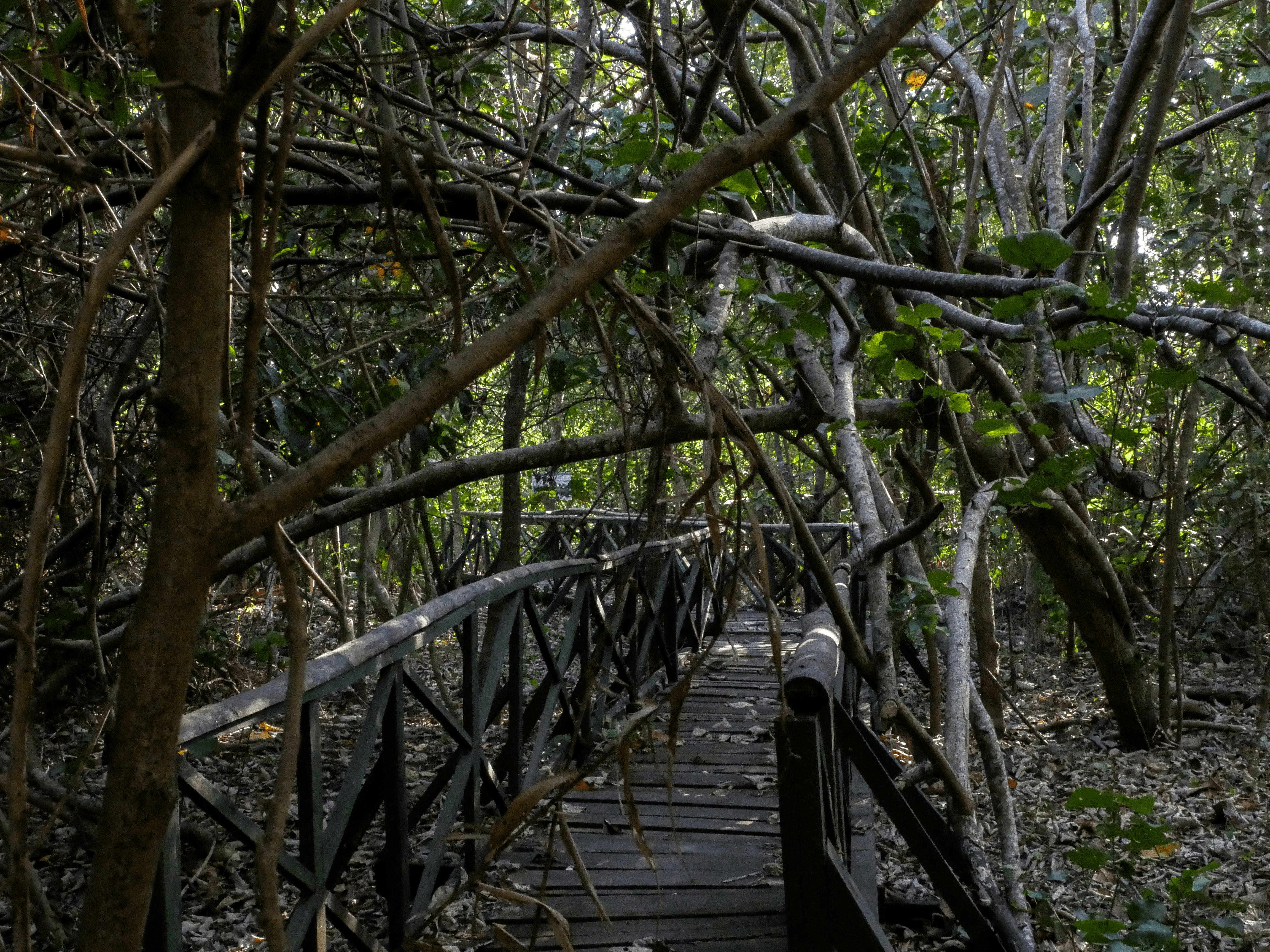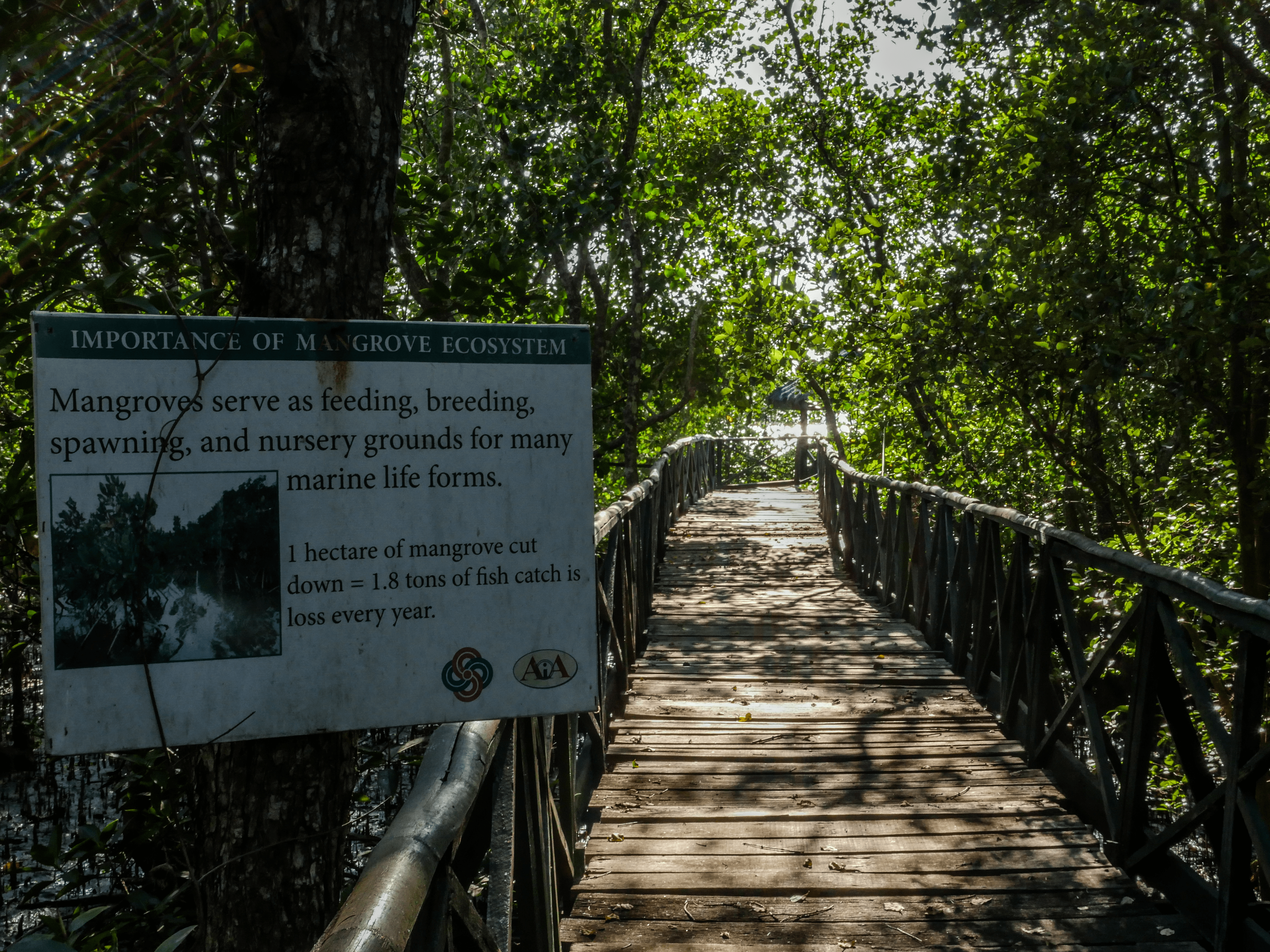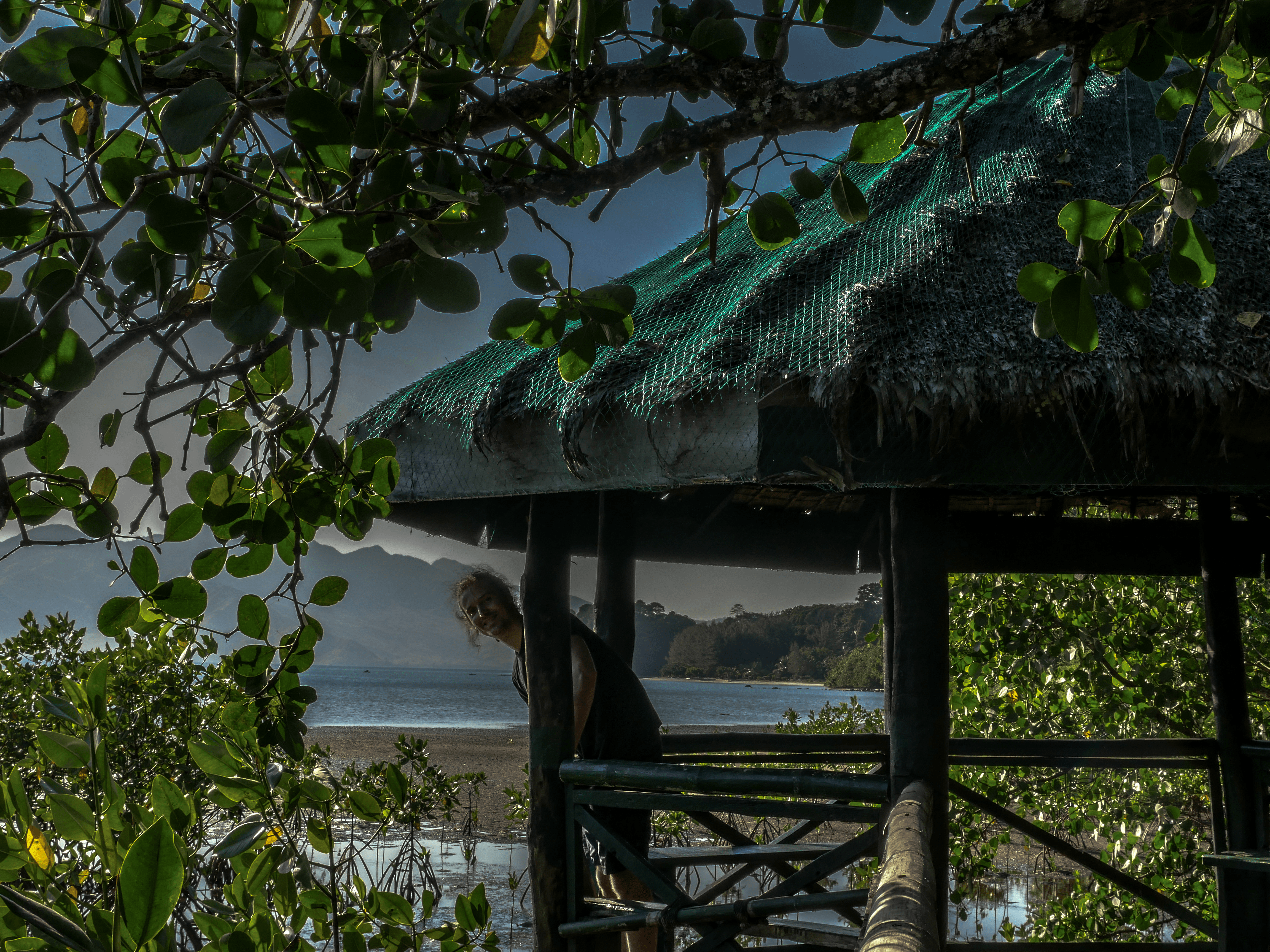 A path way took us to a little waterside us where we decided to stay.
We chilled and talked in the hut, played some on the guitar I brought, and walked around the area to take some photos for Instagram. Then I began to become really thirsty and we had to go back to the car to get something to drink somewhere. The end part of Subic Bay where we were is actually relatively secluded and quiet so we really had to drive far to find a place that really sold anything. We saw a sign for a resort so we decided to head in that direction, but ended up in the complete middle of nowhere. Suddenly we saw a monkey on the side of the road and that was quite cool for me since I had never seen a monkey in the wild before. I decided to vlog it but unfortunately it had already fled into the bushes. Melody commented that 'we're out of nowhere!', and I thought it was pretty funny just the way she said it.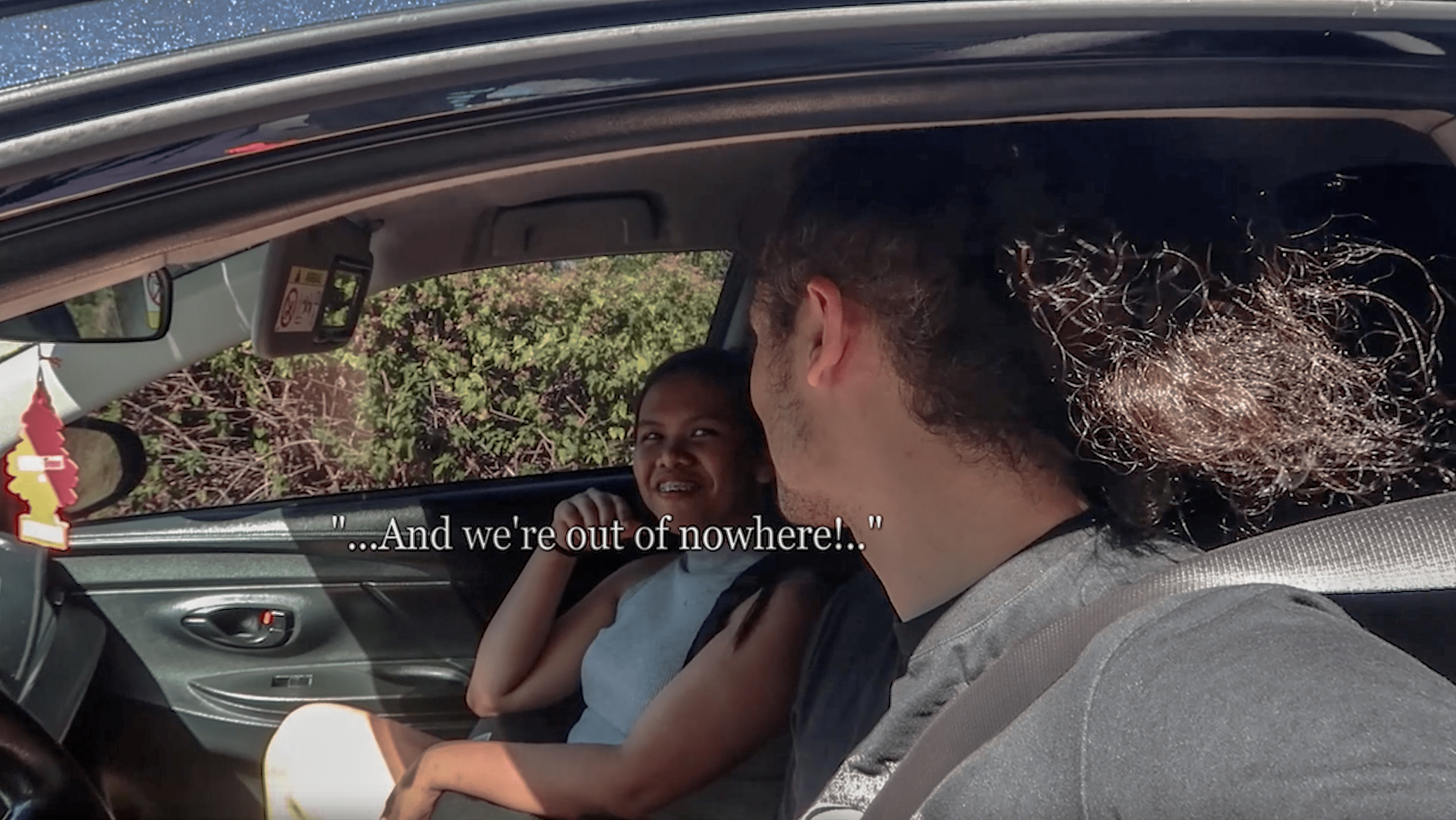 Ultimately we arrived at the resort we were heading to. It ended up to be an exclusive spa-like resort that seemed quite fancy. All that was available for us was to go inside to the restaurant and order some drinks there. It was ok; we had some tasty drinks and took back a few bottles of water to our car as well. Then we headed back to Triboa Bay Mangrove Park. We chilled some more in our beloved hut and I played some more guitar until sundown.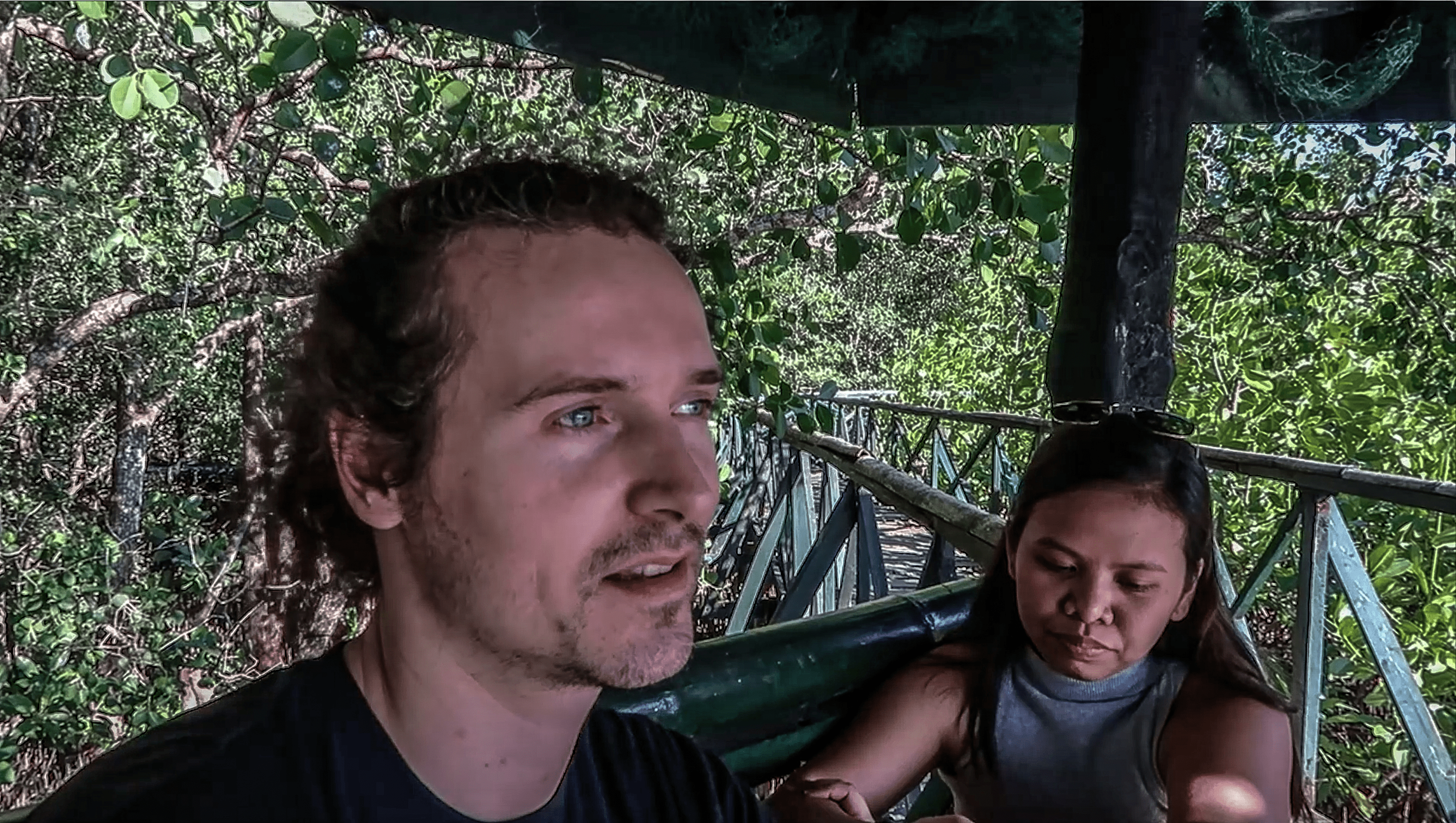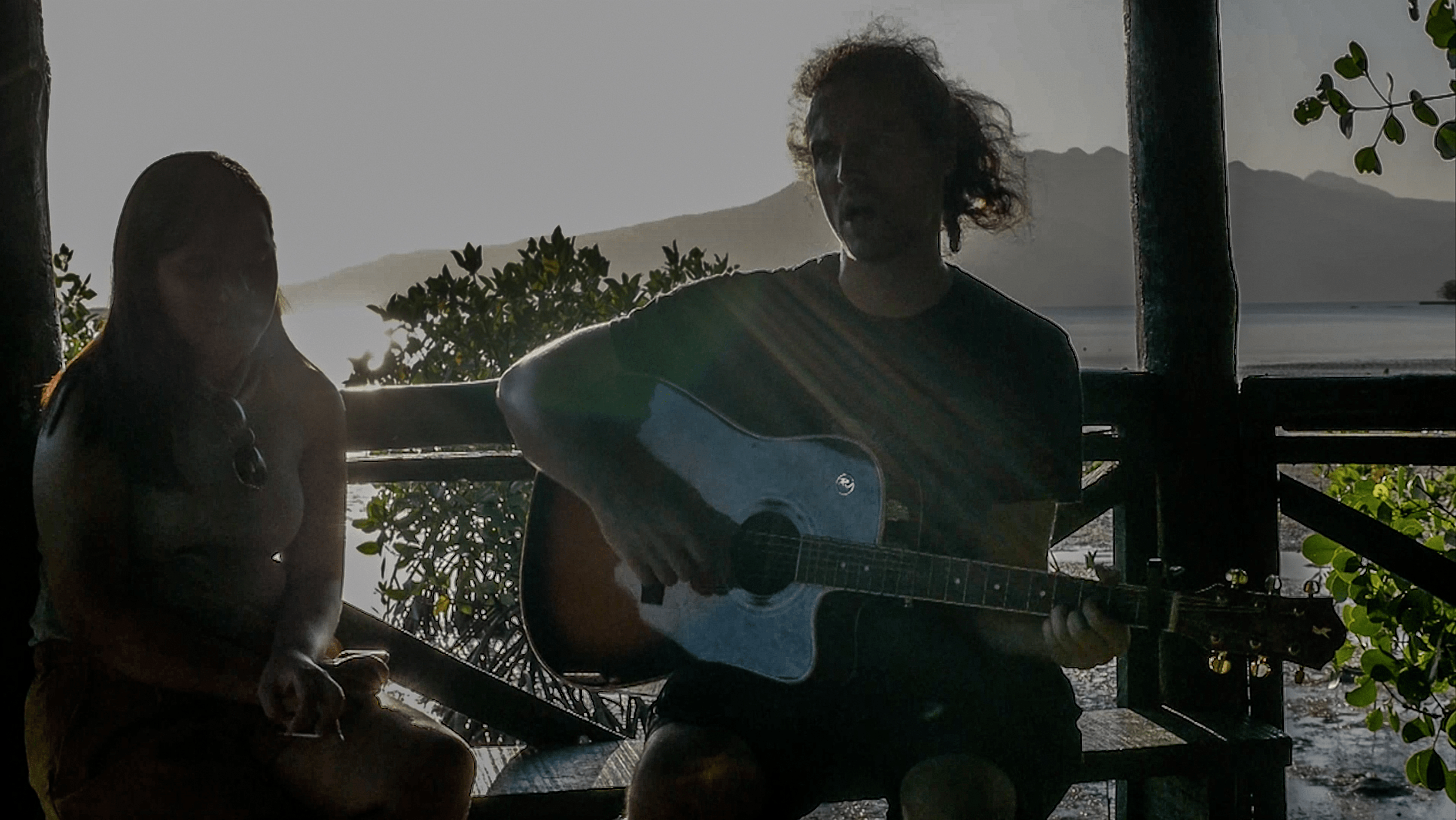 Triboa Bay Mangrove Park made for a nice quiet day in nature for us, chilling at the waterside. It's recommended if you're just looking for that kind of peace and serenity within nature. Since it seemed completely deserted, the entrance fee has been removed and you're most likely going to find yourself chilling with friends and loved ones, at a romantic little hut at the waterside of Subic Bay, Zambales.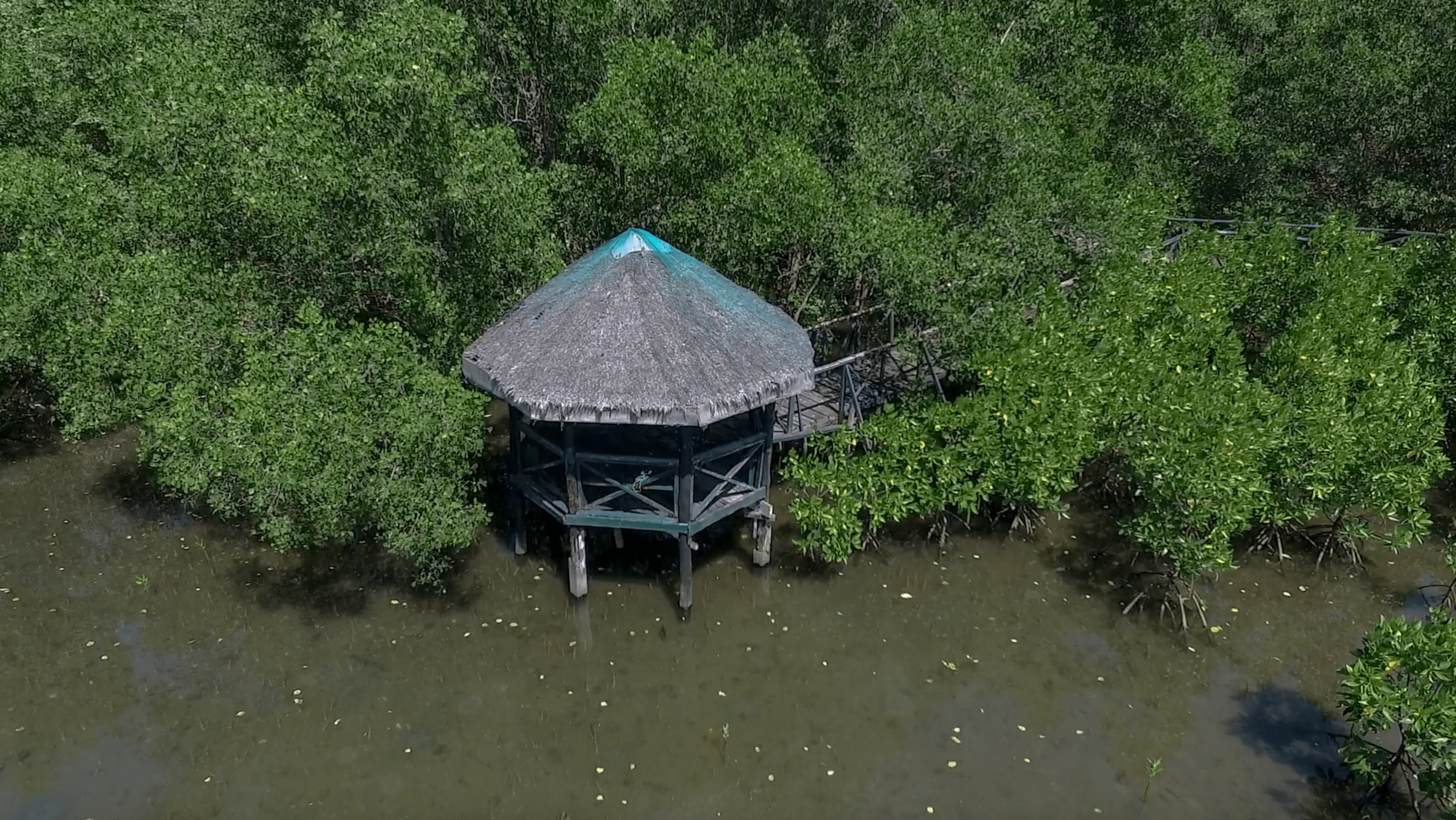 These little huts will give you shelter in this quiet, serene nature park.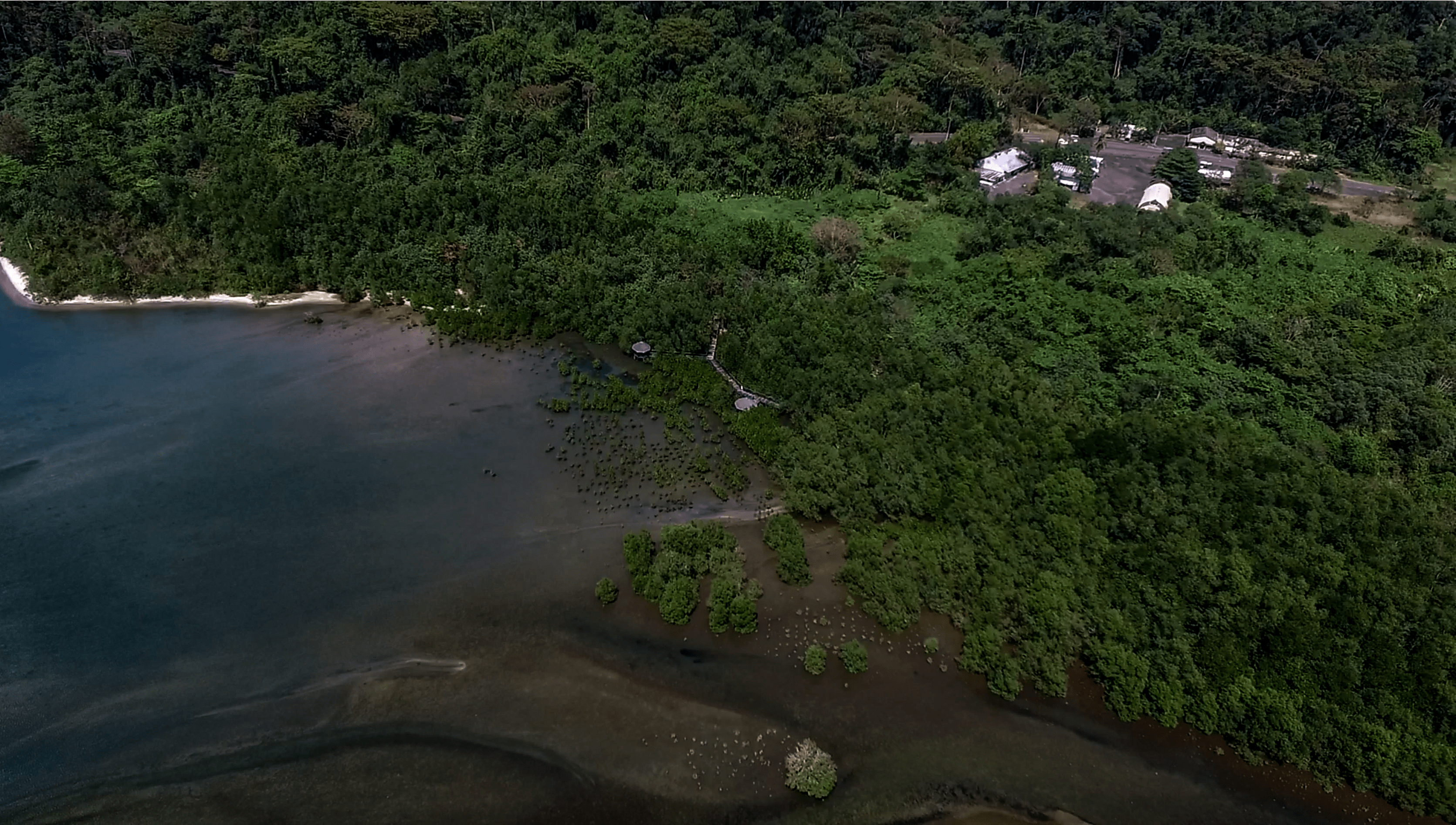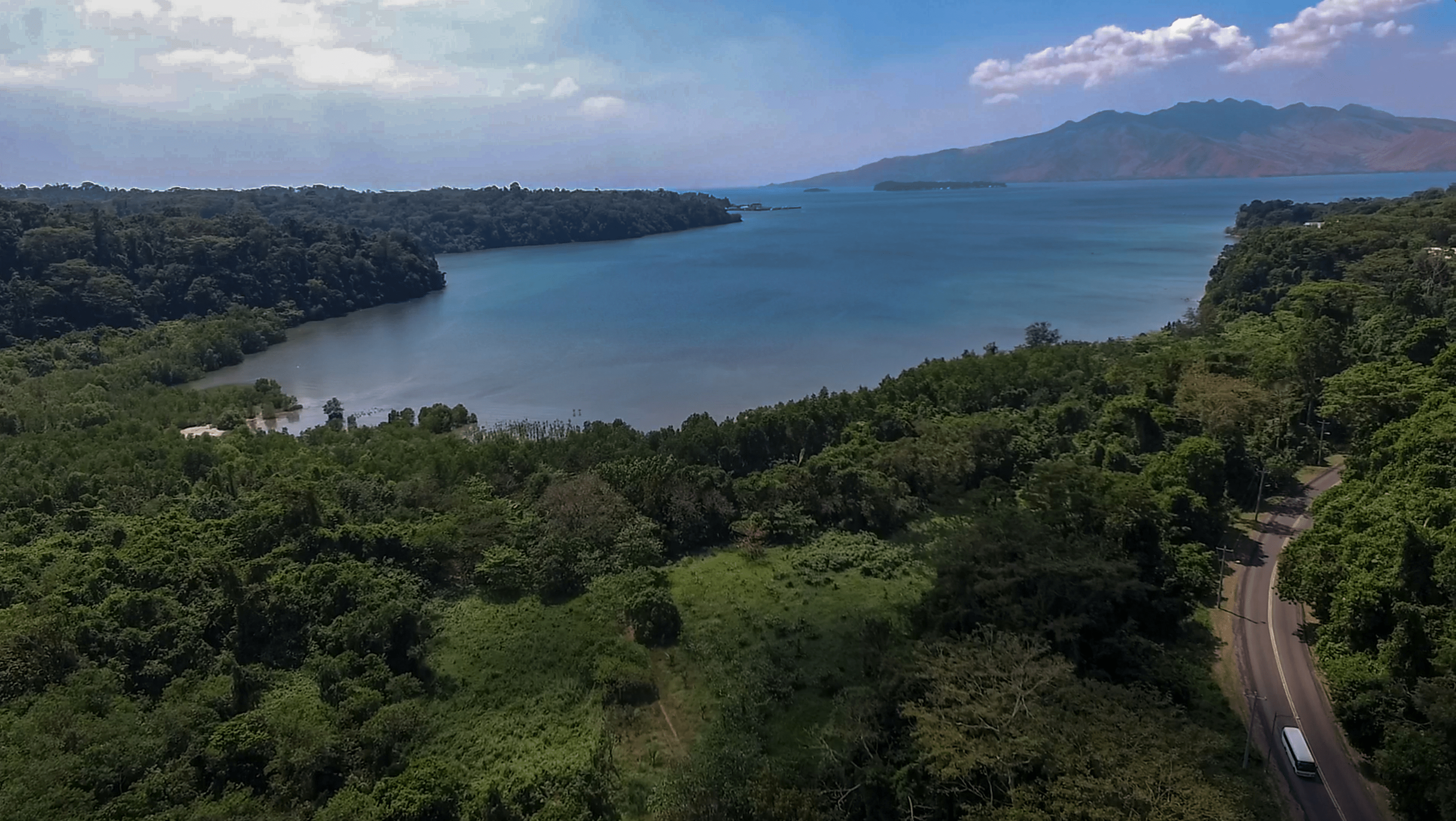 Come to your senses at Triboa Bay Mangrove Park in Subic, Zambales.
If you'd like to see the vlog I made about my day, kindly visit this link.
Previous Blog Post
Next Blog Post