LennyThroughParadise: 2017-11-01 16:08:16
Bolinao Falls 1 & 2
The Municipality of Bolinao is a hub for enjoyable touristic attractions within the Province of Pangasinan. That's why the 2 hour bus ride from my resort in Labrador (Olana Resort) would be really worth it for me.
Cliff jumping enthusiast
A few days ago I already took the bus to Bolinao to enjoy another one of my favorite Pangasinan attractions: the Enchanted Cave.
Today it was time for another one that belongs only Top 3 list of favorite Bolinao/Pangasinan attractions: the Bolinao Falls and it's cliff jumping opportunities.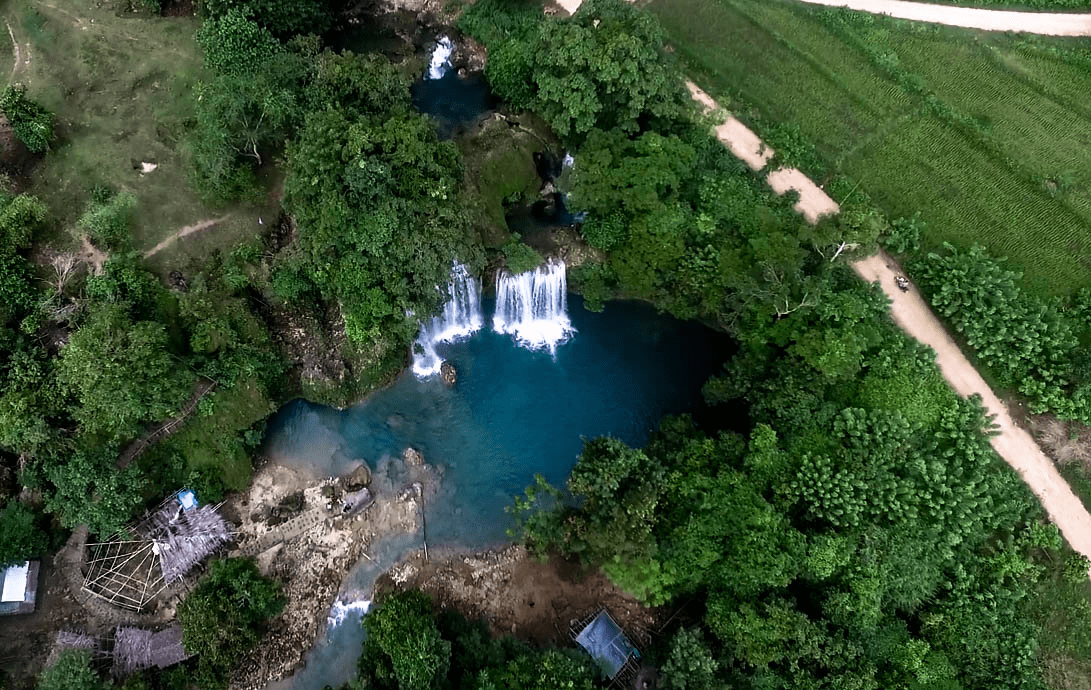 This is Bolinao Fall 1.
Even though I'm not a pro; I'm quite the enthusiast when it comes to jumping into the water from greater heights. Bolinao 1 serves as a favorite for amateur cliff divers like me, and pros alike. This is why I spent most of my day at this first Bolinao falls. I took some exciting jumps off of it, as well as some exhilarating swimming sessions in that waterfall's fresh water.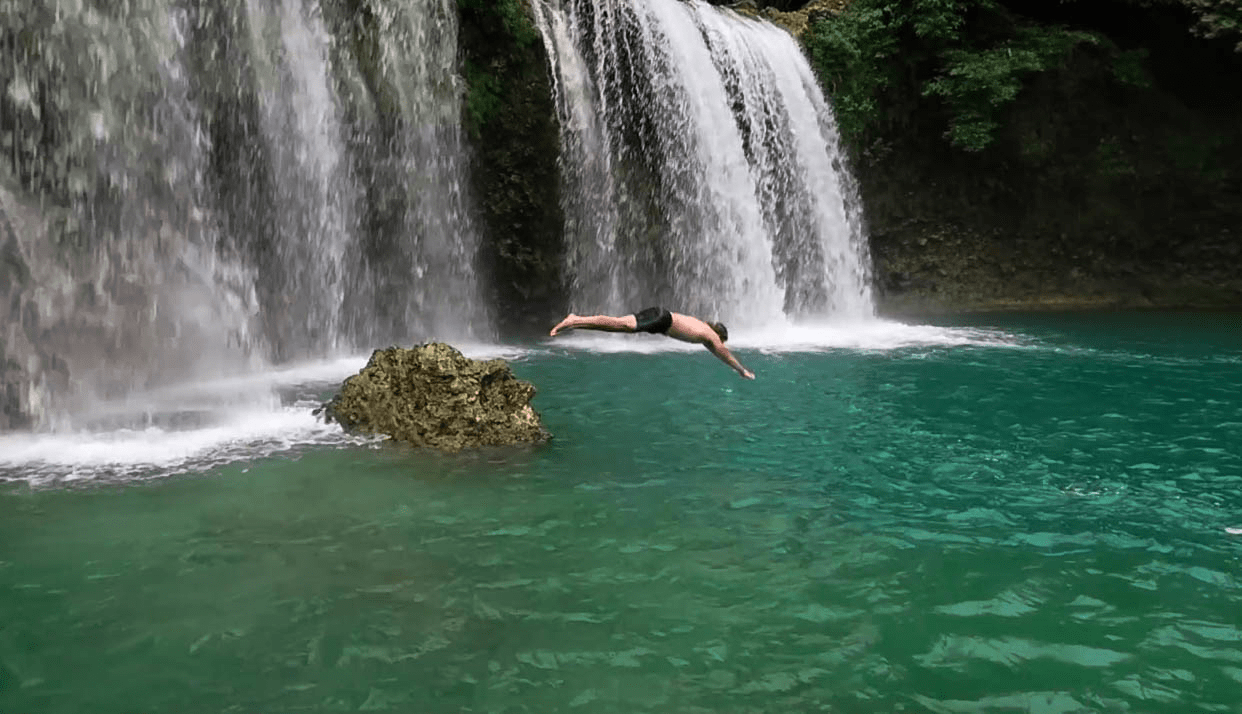 You will enjoy swimming in the Bolinao Falls' water.
Bolinao 1 or 2
This day I only went to Bolinao 1 and 2; and number two could be described as a great chilling place where you can have some wonderful swims, as well as some jumping opportunities for people who enjoy some risk-free medium height jumping (or are afraid of heights). And yes I can tell you from my experience over there that Bolinao Fall 2 offers some fantastic swimming water, natural showers, and some great places to socialize with other visitors.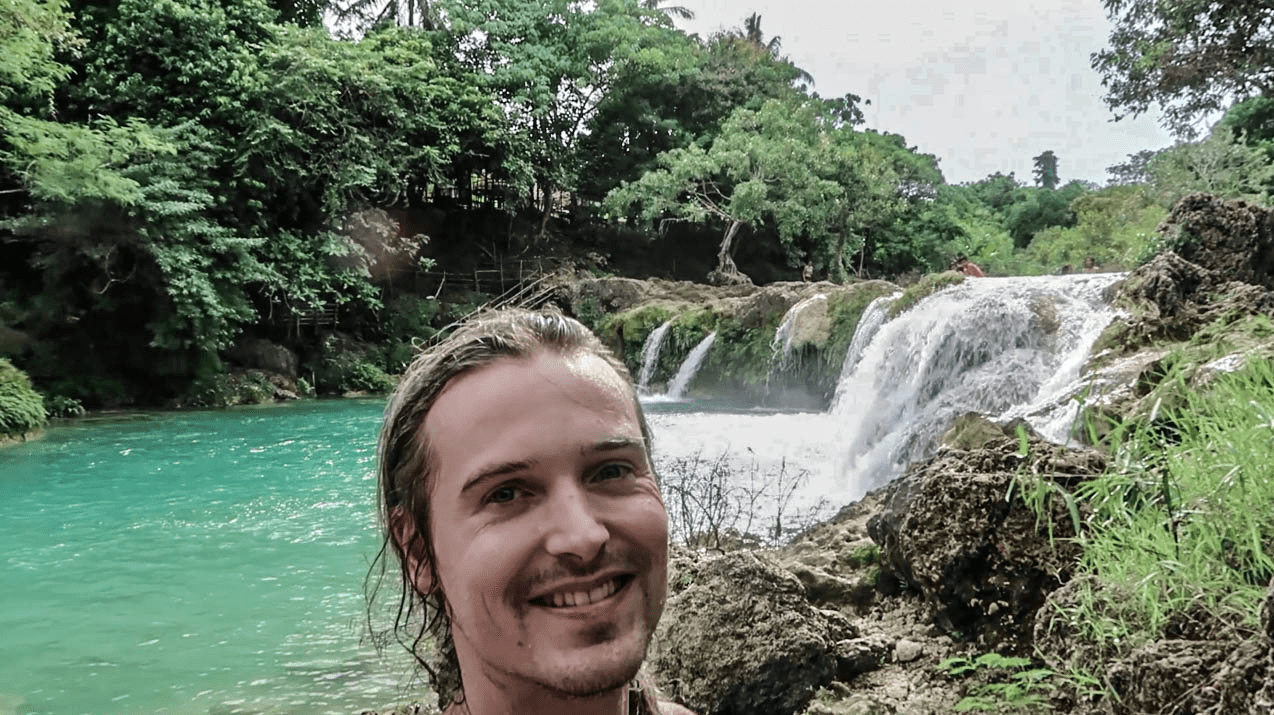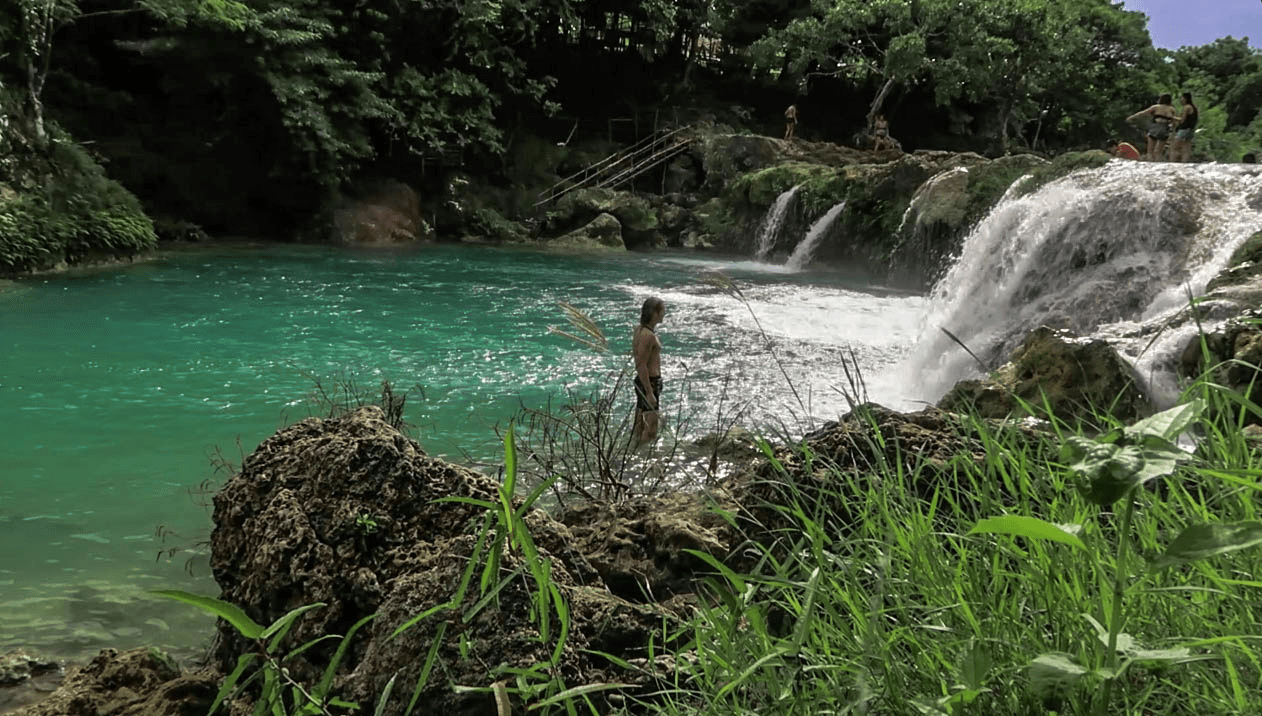 Bolinao Fall 2 is a great place to socialize and chill.
I had the great fortunate to have the Bolinao Fall 1 for me all alone during the few hours that I was chilling there. Bolinao 1 is absolutely comparable in swimming enjoyment to Bolinao 2, but again Bolinao 1 will appeal more to the cliff jumpers. That said, Bolinao Two seemed like a much more social place, with little huts for people to enjoy each others company in, and a bunch of people swimming and chilling around. Also Bolinao 2 was a much more wide open space.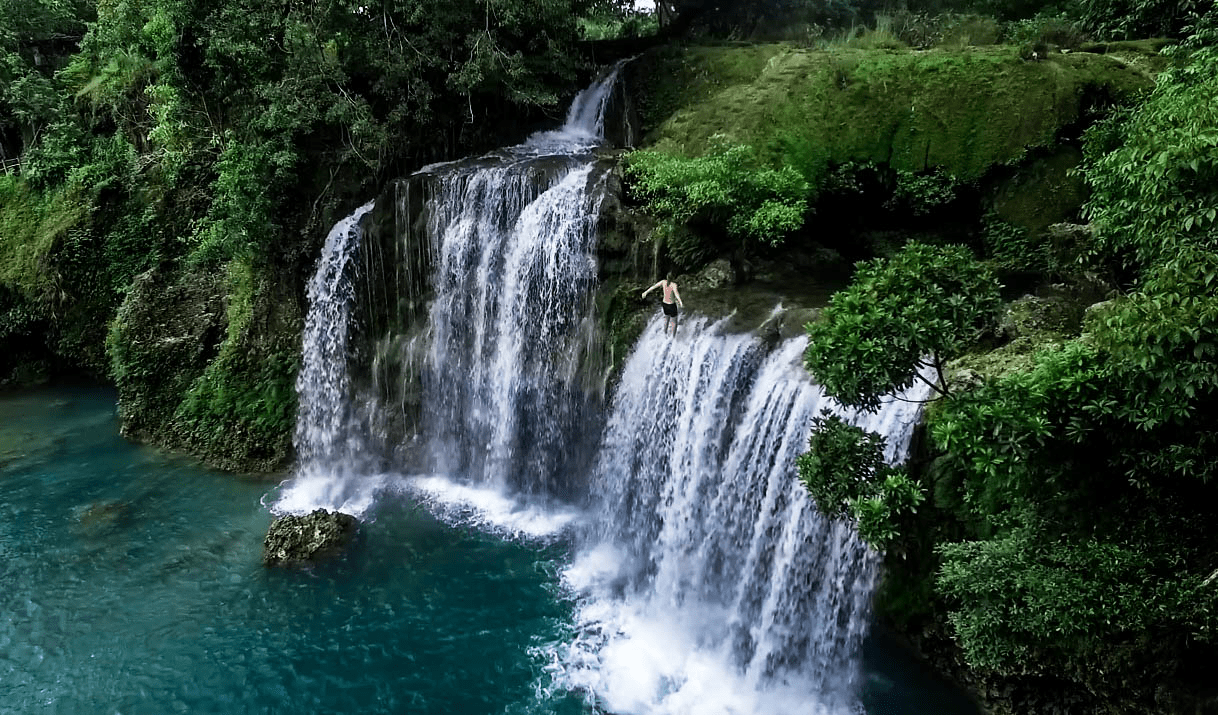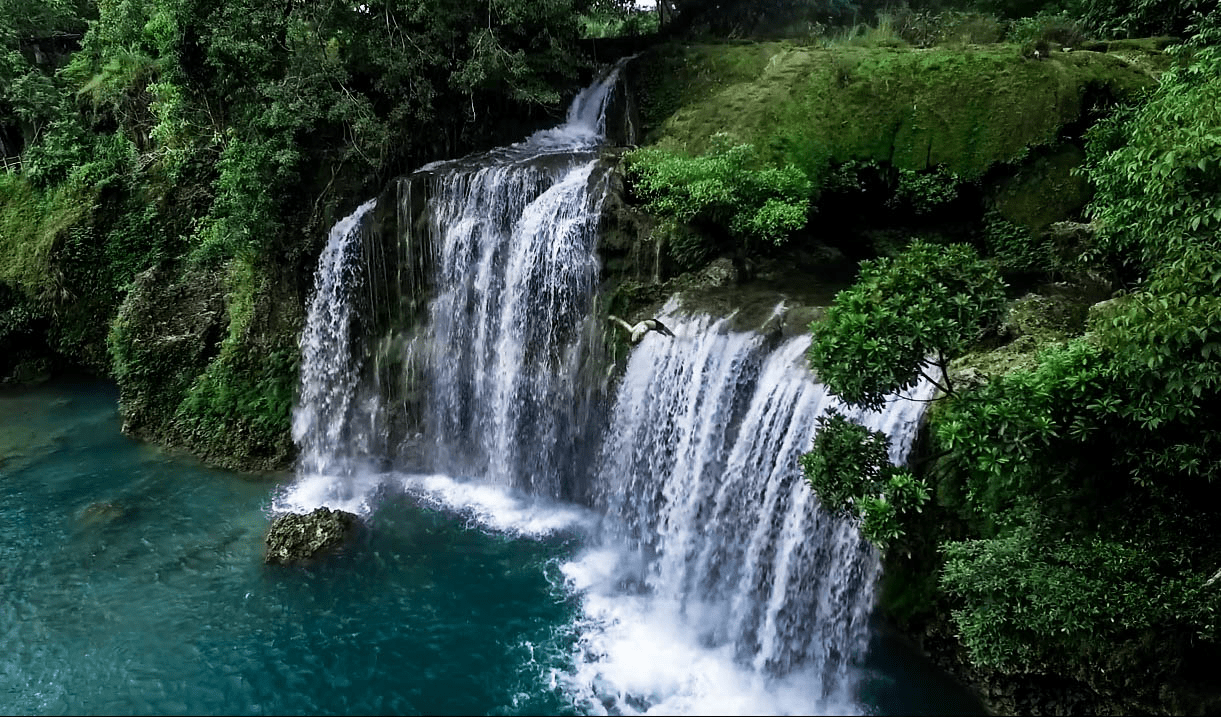 The Bolinao Fall 1 will be a favorite for cliff jumpers like me.
To me Bolinao 1 appealed much more because I like jumping off cliffs as well as being alone with nature. Bolinao 2 is recommendable as well to go and check out since it's also near to Bolinao 1. I can't say anything about Bolinao 3 but I know it's not too great for cliff jumpers as Bolinao One is.
Bolinao Fall 1.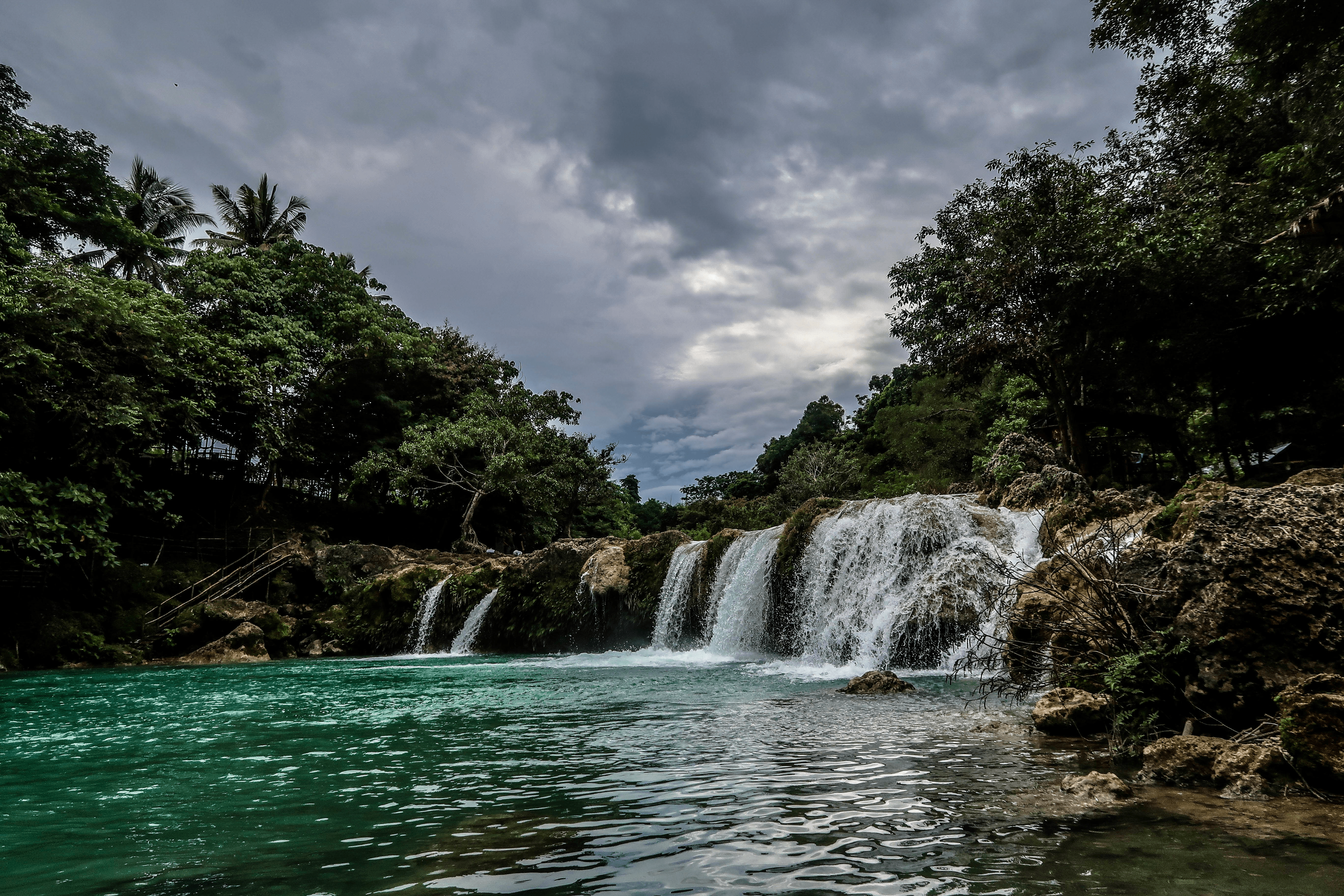 Bolinao Fall 2.
If you'd like to see the video version of my Bolinao Falls experience, please feel free to go ahead an check out the vlog I made about it.
Previous Blog Post
Next Blog Post