LennyThroughParadise: 2017-09-18 13:51:21
Catanduanes Day 3 (Point Binurong)
Day 3 was supposed to my climax day of the Catanduanes trip I made. I was going to arguably the most beautiful and awe-inspiring natural landmark of the whole island: Point Binurong.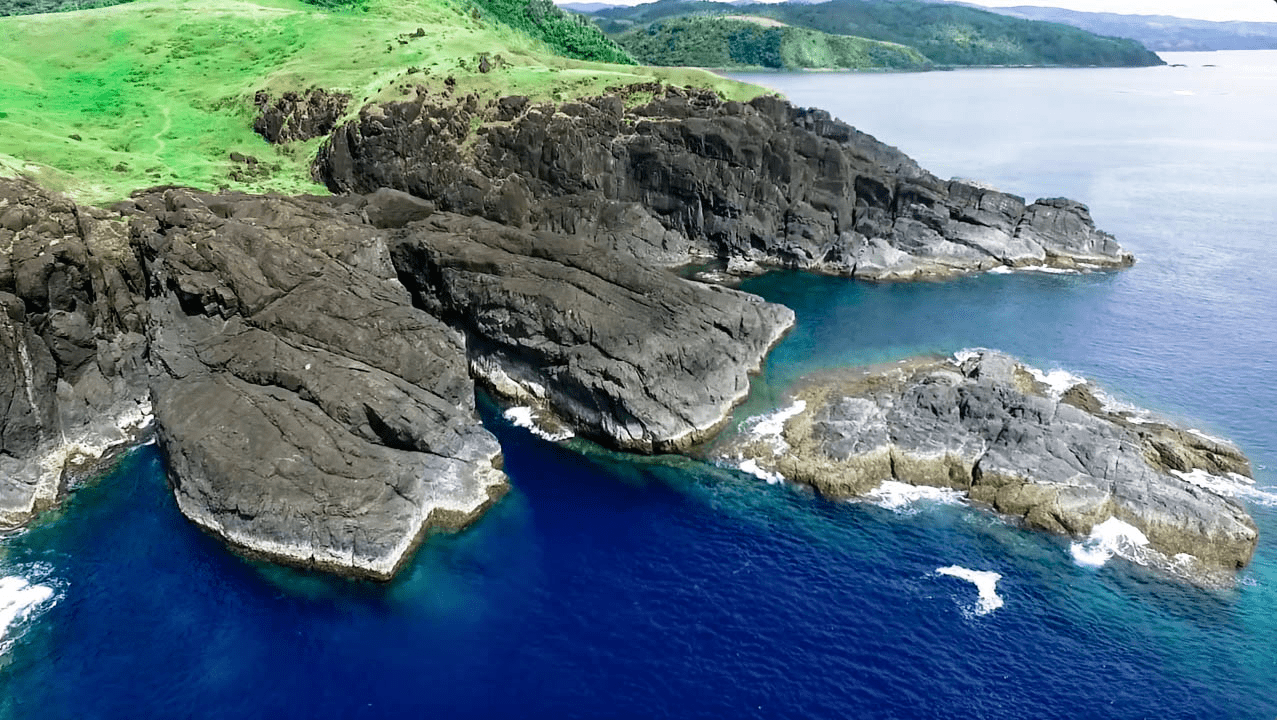 The tricycle rider that was day-tripping me over the island the days before was taking me to the point on a motorcycle. It was about an hour long ride and it was an interesting trip alongside the coastline, and through some local villages in the mountains.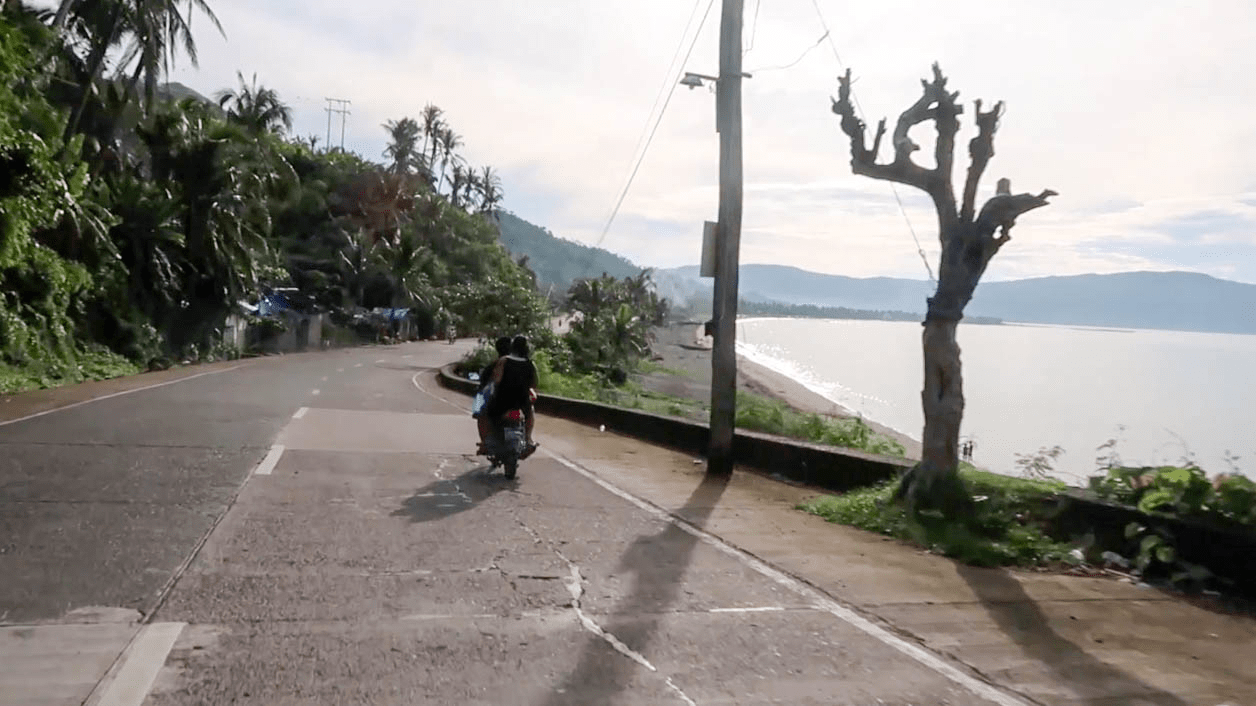 A cool ride along the coastline first...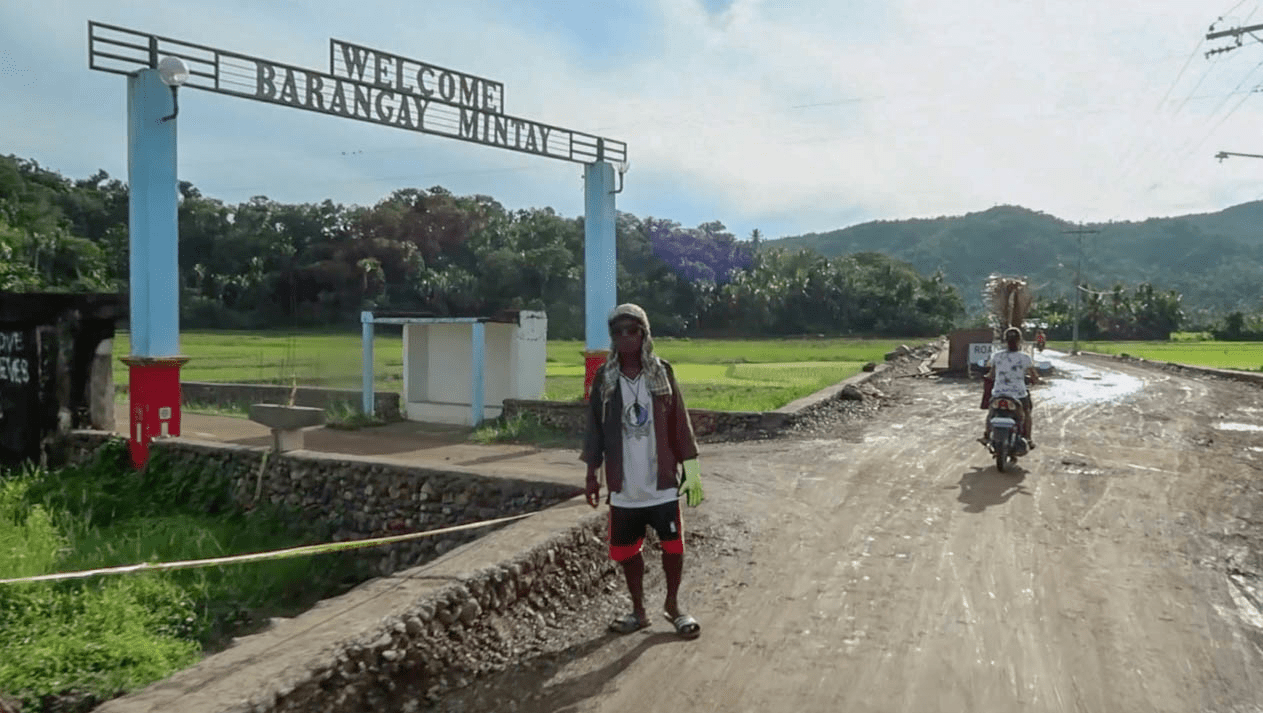 Then through some local stuff...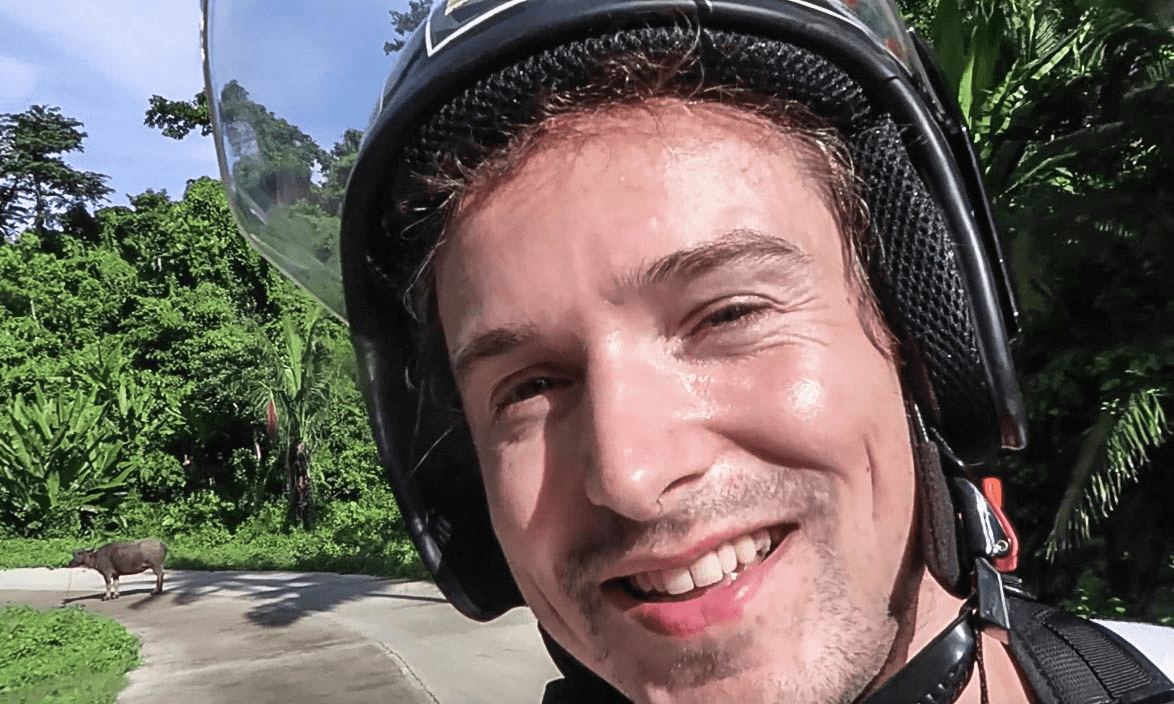 And finally a cow on the road while riding through the mountains.
When I arrived I was immediately urged to sign up, and go along with my assigned tour guide towards the Binurong Point, hiking the 30 min trekking trail. There were many souvenir stalls and I felt it was all a little bit overexploited and I also felt rushed. The tour guide was walking ahead of me, and it seemed he was somewhat in a hurry, not allowing me to linger too much around. Guides are assigned by law in many natural touristic attractions and that's OK, but often times I want to explore on my own, and linger around whenever I feel like doing so.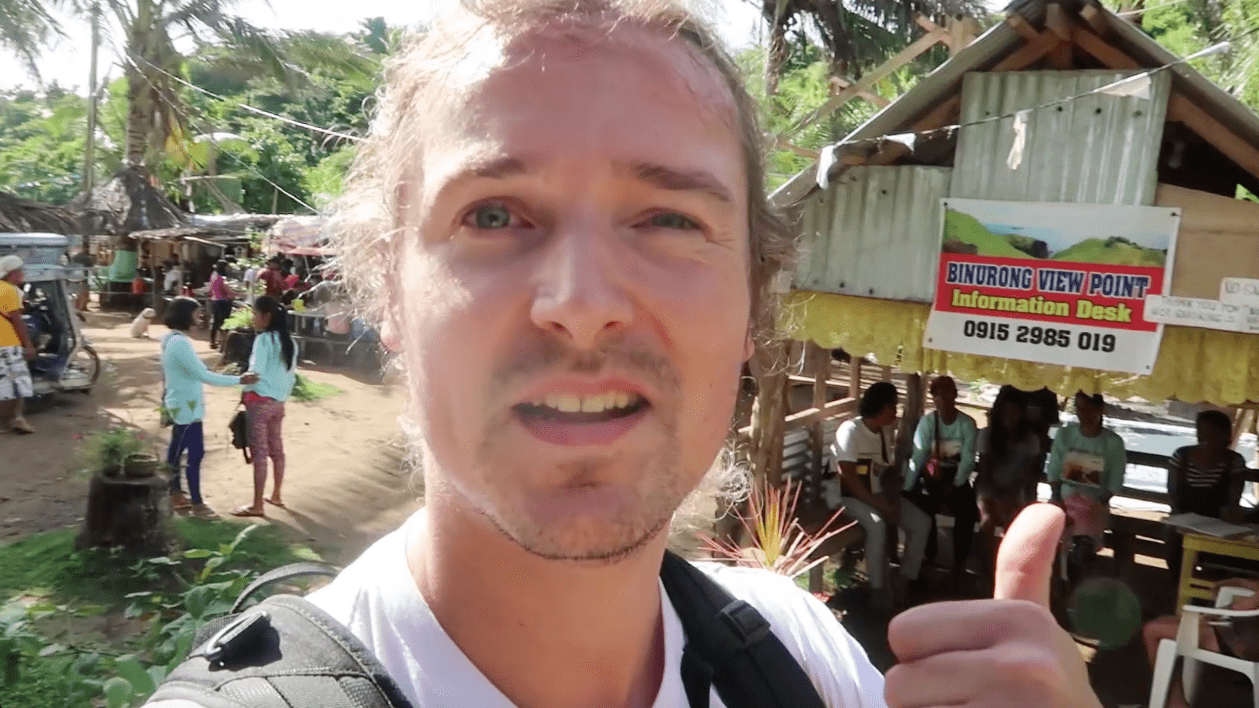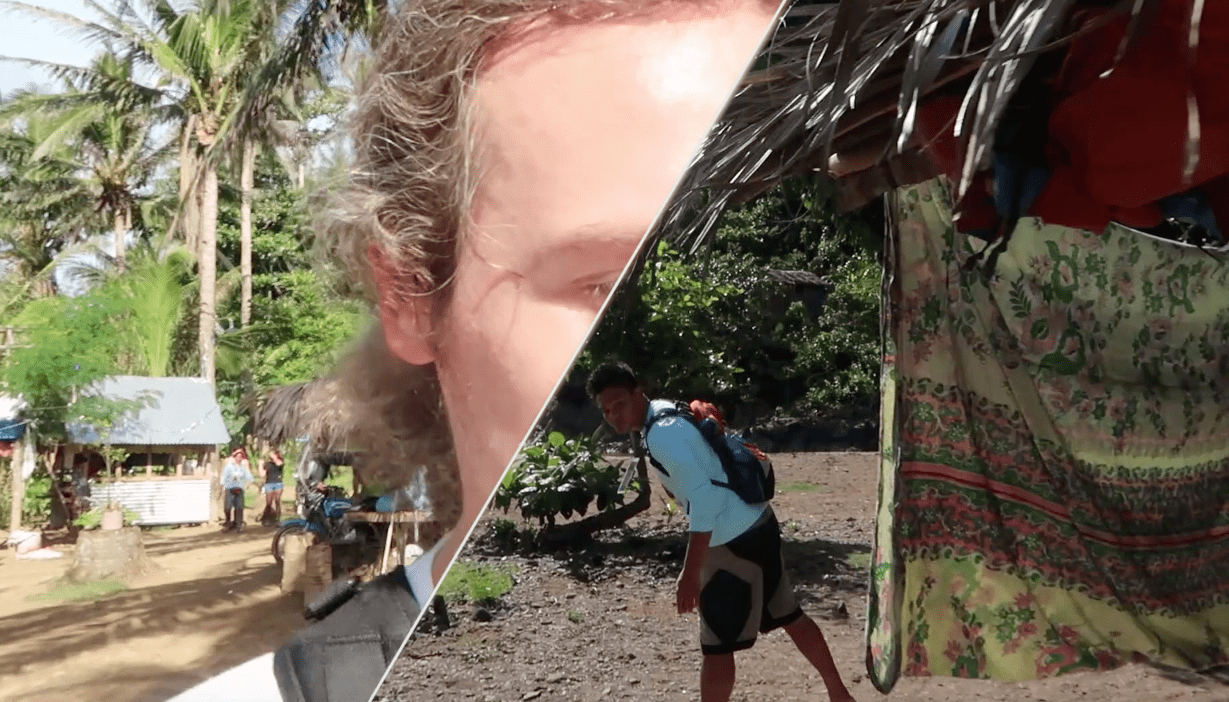 Tour guide rushing and looking for me to see what's holding me up...
The point itself was quite marvelous. There were three points to visit and admire, and at Point 1 there were a bunch of people already. I've been advised by the internet that the best time to visit Point Binurong is very early in the morning, when the sun comes up. I was actually a little late already (about 9 am), so there was somewhat of a crowd present already.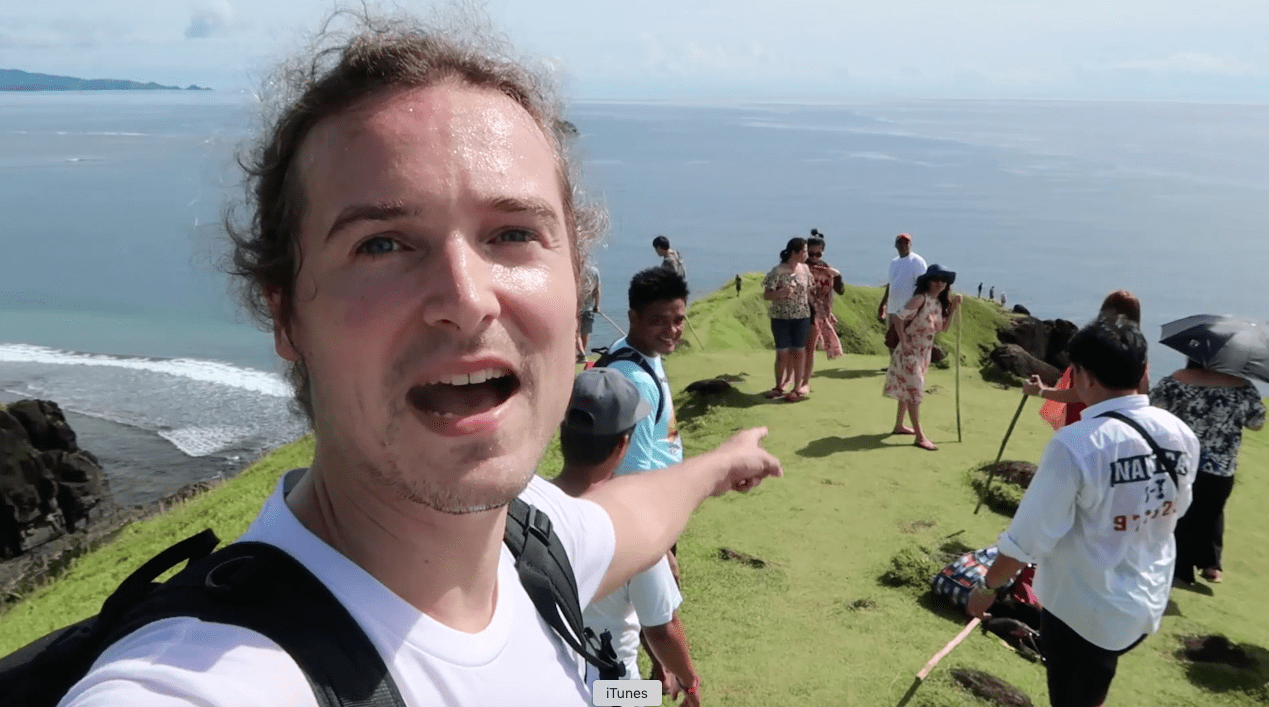 Go at 4 am...
At Point Binurong itself the guide was somewhat free-letting, especially after I let him know my displease with his hurrying behavior when I told him that I just wanted to relax. Obviously I wanted to be free, take my time to vlog, and take pictures, not to forget admiring the rock formations myself.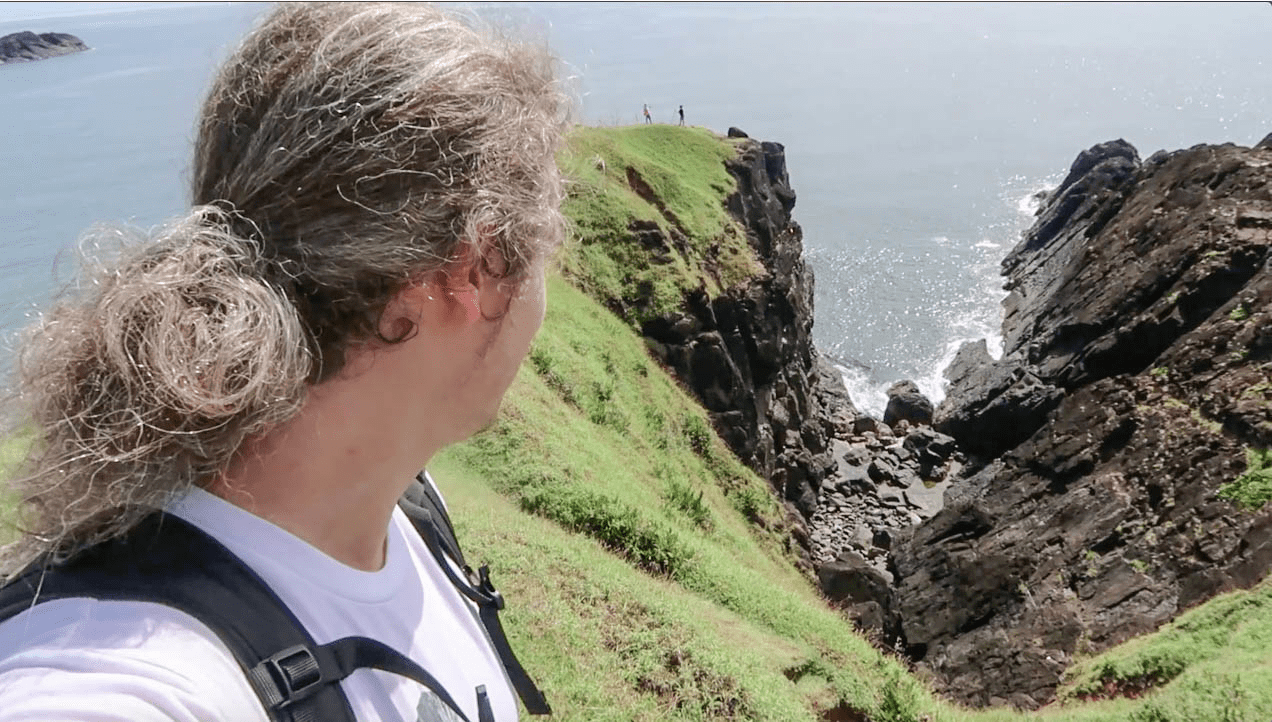 As we went down to Point 2 where there was this 'remote' little pool in between some beautiful rock structures, I really got a little bit annoyed. There we loud, screaming people; and from the hill a whole stream of tourists came down nearer to Point 2 with a boombox stereo set. They were playing loud pop rock music. Quite inappropriate.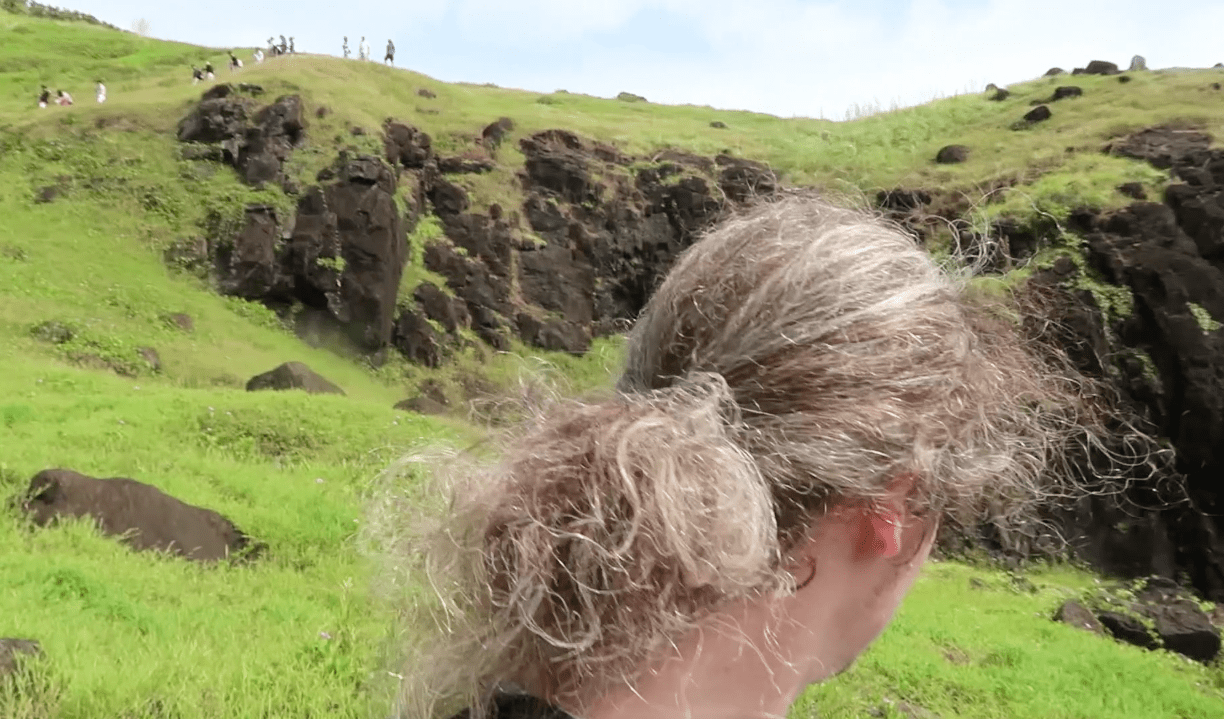 Loud rock playing people coming from up the hill.
Point 3 was another nice viewpoint with a very great view over the coastline, and since I had some free space here, I decided to go for a nice long drone flight. It was successful, but I ended up crashing my drone into the grass hills. Luckily the guide saw where it crashed, and located it for me shortly after. I decided to end the vlog there, on a happy note: the people were gone, my drone was fine, as when all was said and done… Point Binurong was a beautiful experience.
Go and leave Virac to Baras to see the Binurong Point at about 4 am, you will avoid most tourists and can enjoy a beautiful sunrise shining over its lush green hills.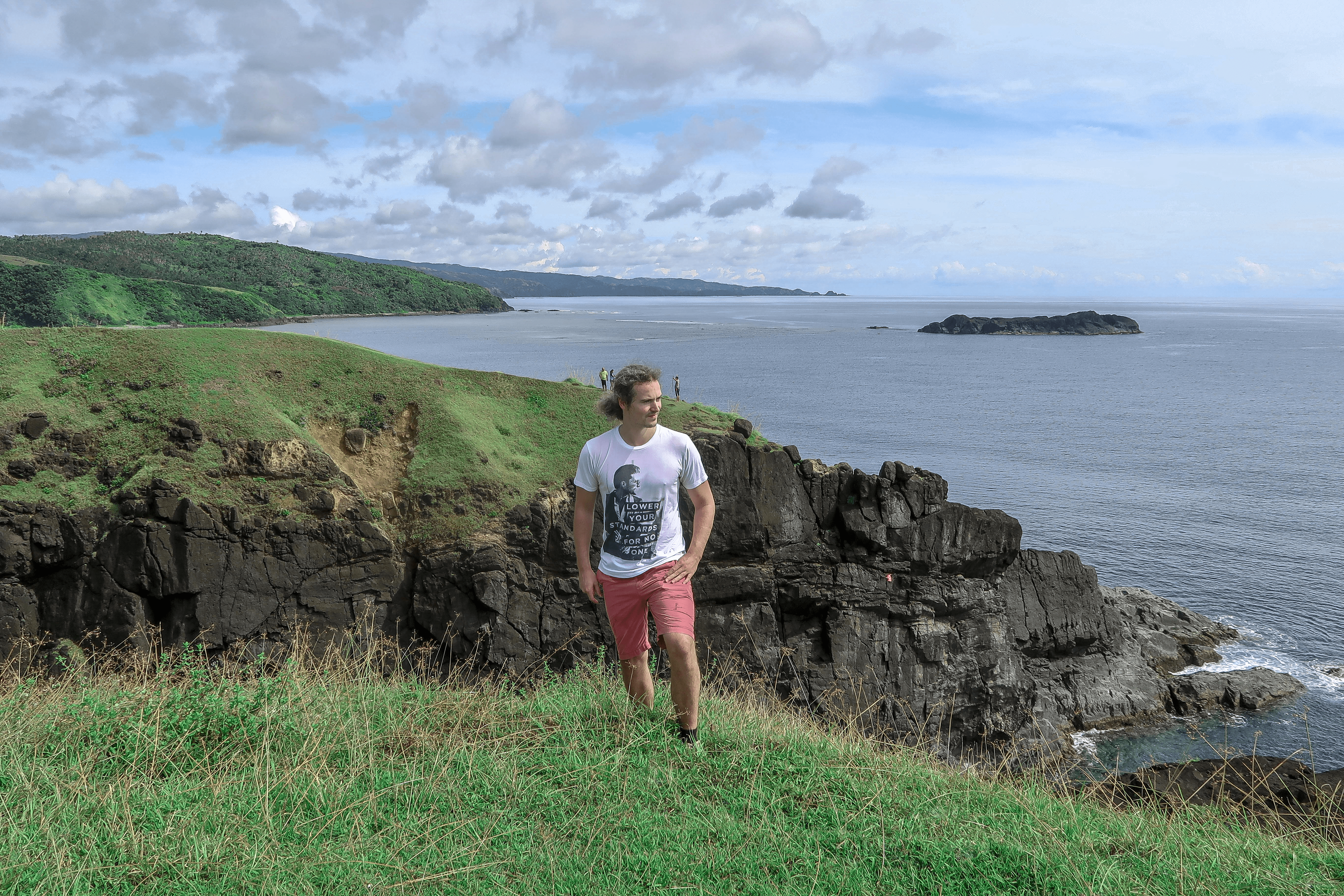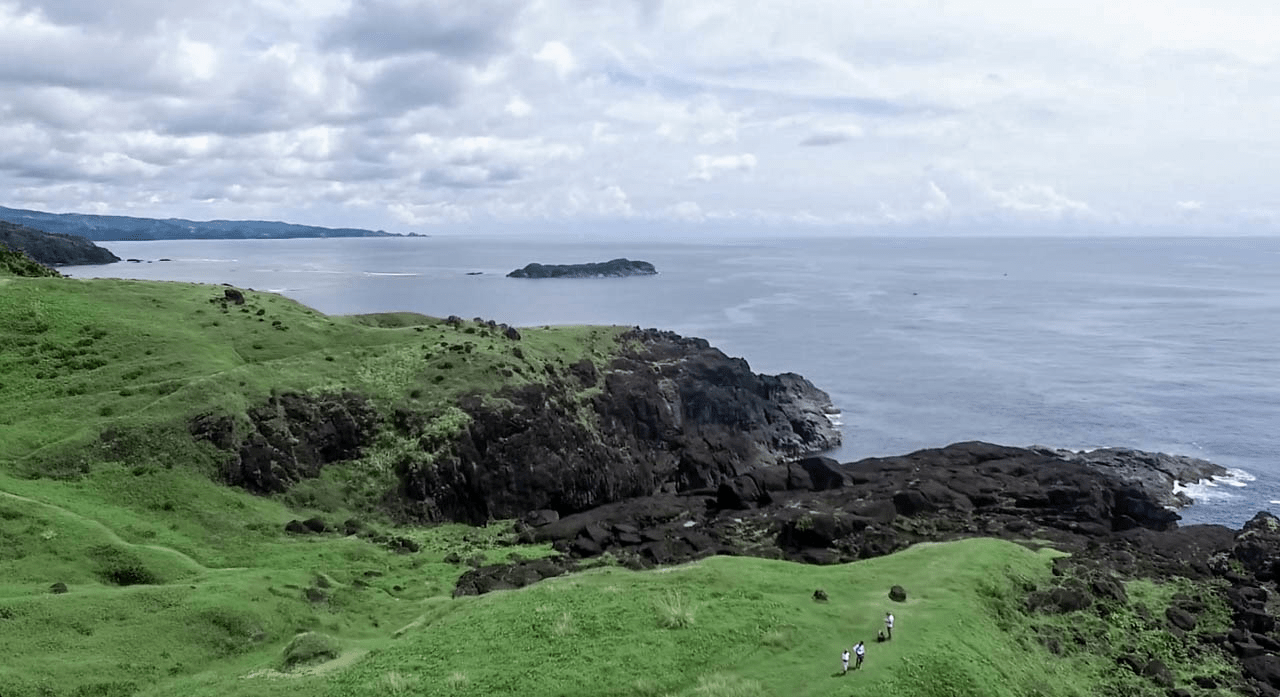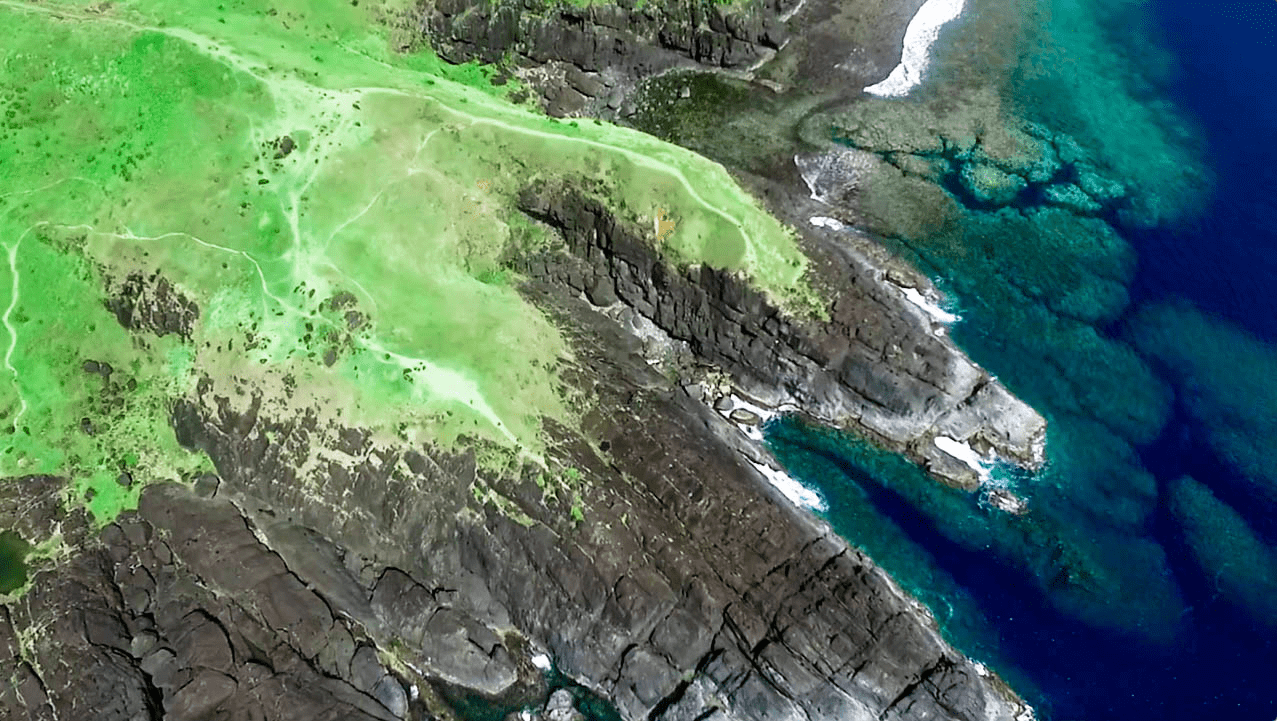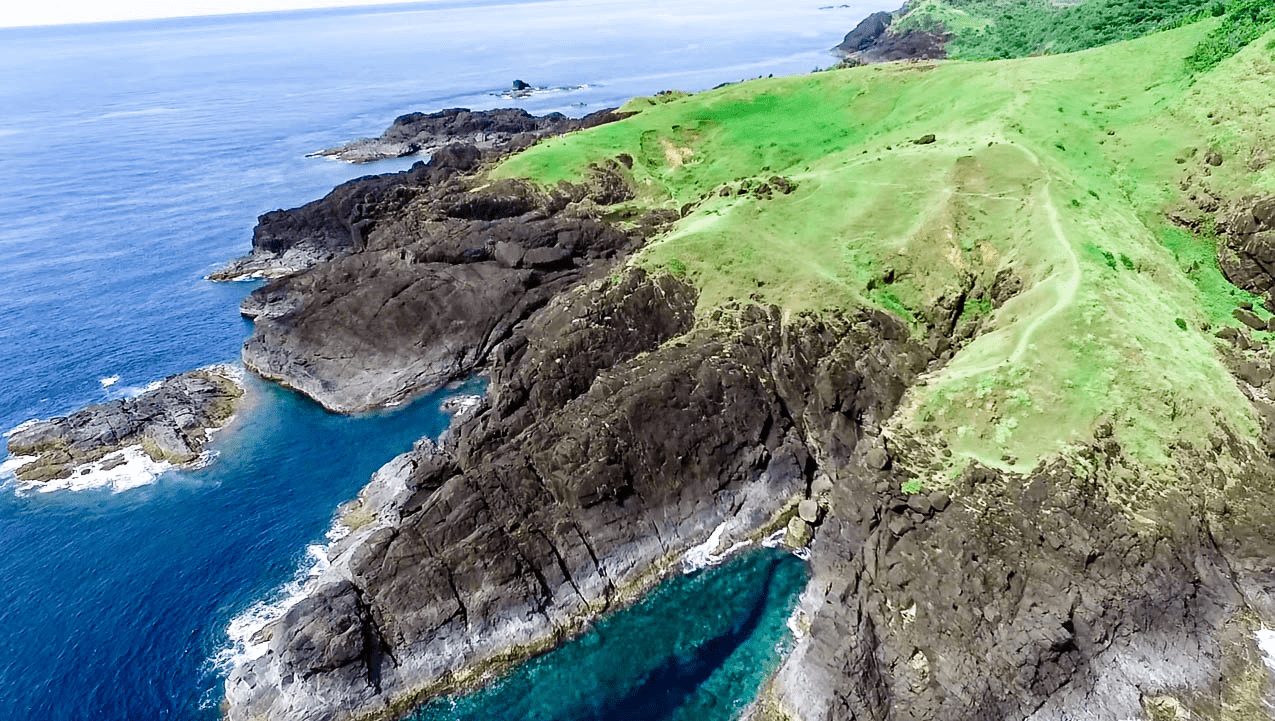 Here you can see that this beautiful natural landmark is worth visiting nevertheless....
Previous Blog Post
Next Blog Post