LennyThroughParadise: 2017-06-01 13:28:48
The Puerto Princesa 'City Tour'
So after a nice day of island hopping, it was time for something different. The 'Puerto Princesa City Tour' was an obvious first choice.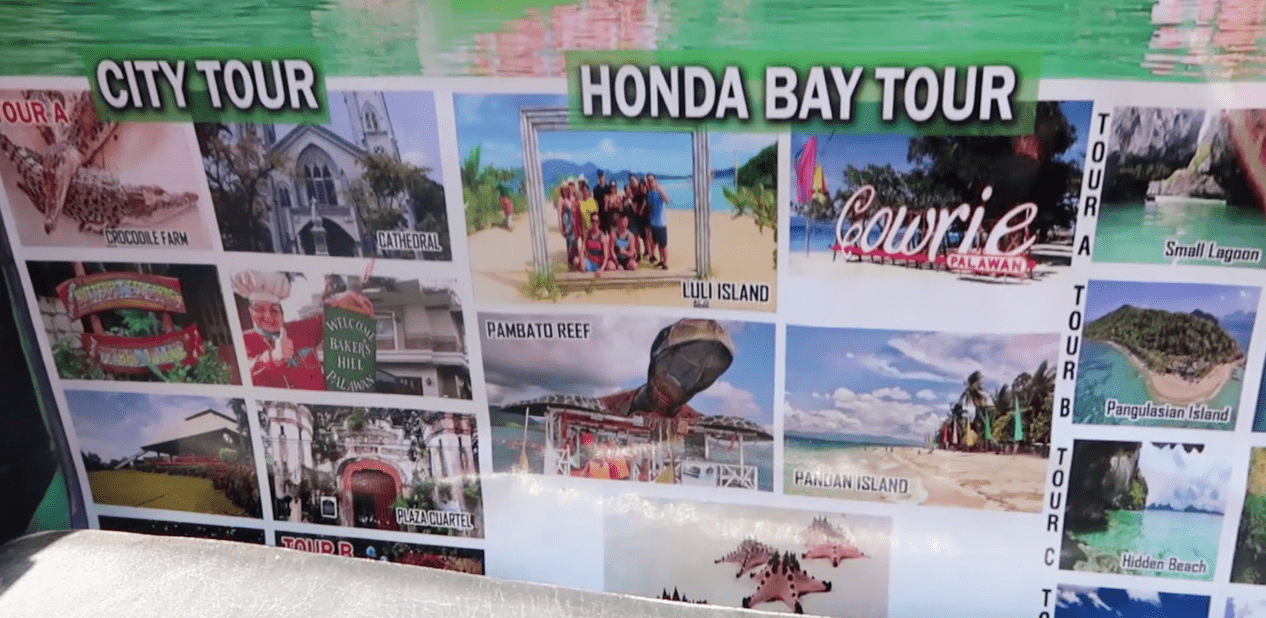 Honda Bay Tour and the City Tour are some of the main tours.
There were a bunch of cool stops possible for this tour, but we ended up doing only two (maybe the best two). I will shortly cover those two here in this blog.
Crocodile farm
So a cool stop that we wanted to go to for this tour was the crocodile farm. Even though prices are all just a bit higher on Palawan (compared to the rest of the Philippines), we had a tricycle that would take us around for this tour for a reasonable price.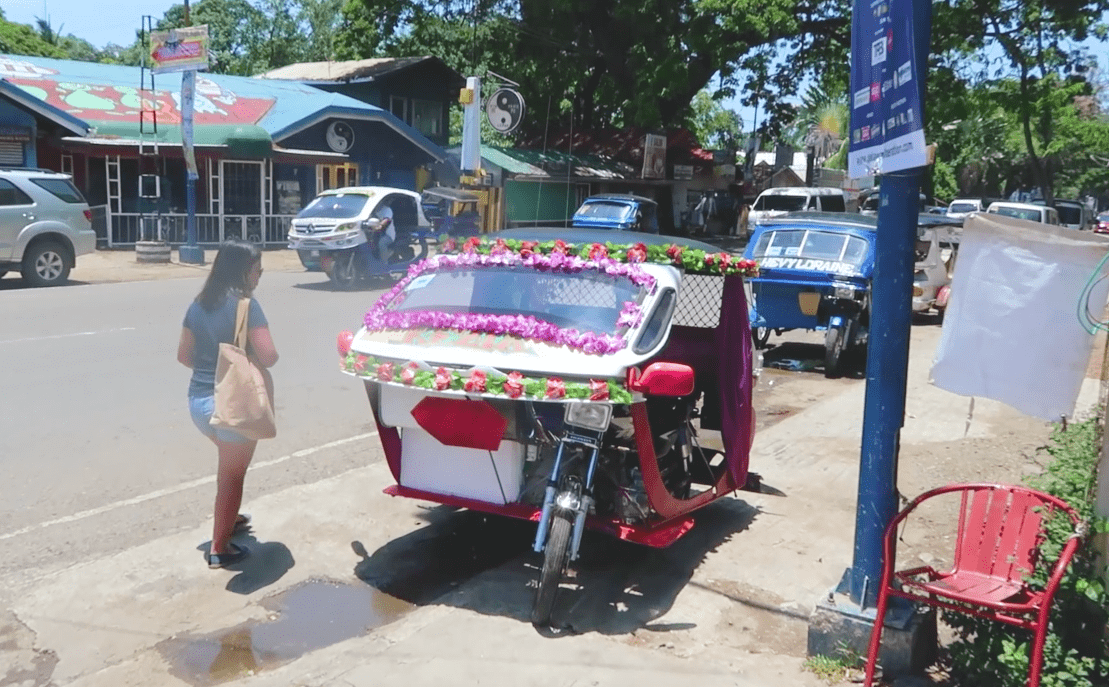 We had a cute looking tricycle that would take us for the city tour.
Having arrived at the farm, the tour was going group for group, and we had a nice milkshake before jumping into the next group. A short indoor exhibition later we went through the breeding stalls, were a bunch of young alligators were put together to do their thing.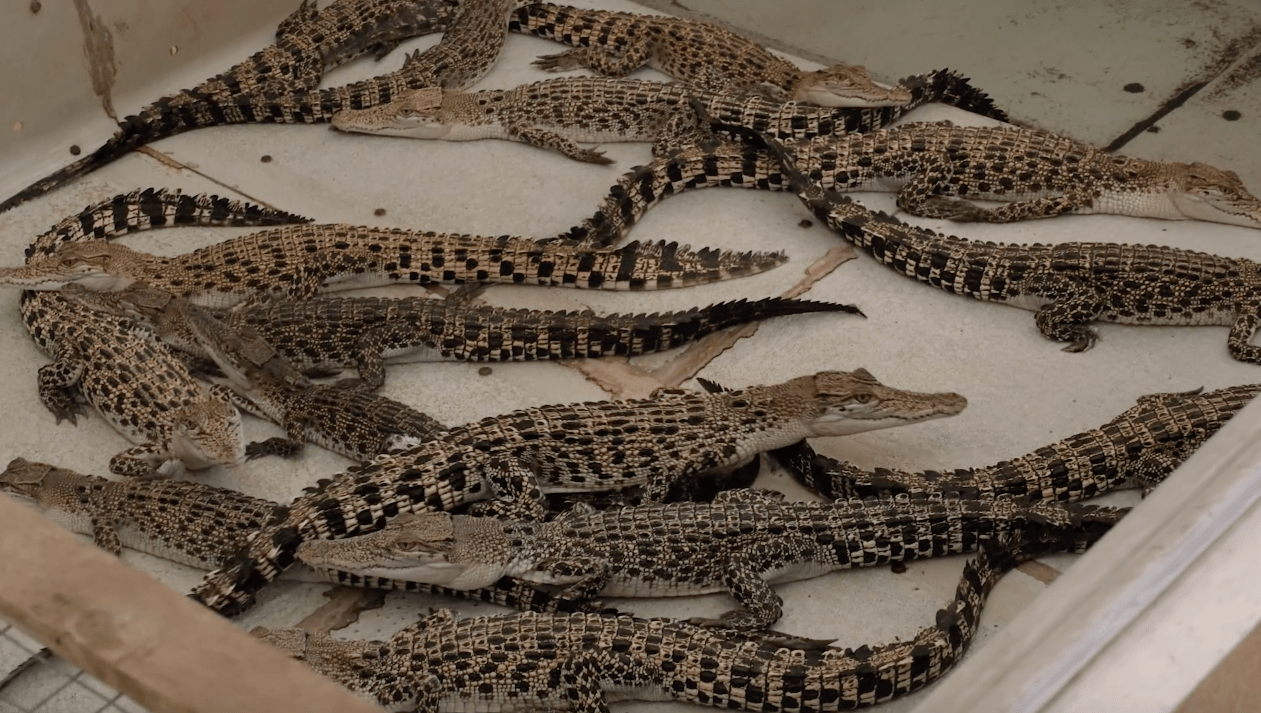 After that we walked over a bridge were we could see the bigger crocodiles beneath us, which was cool to see. They were just chilling there in and out of the water, just like in the wild.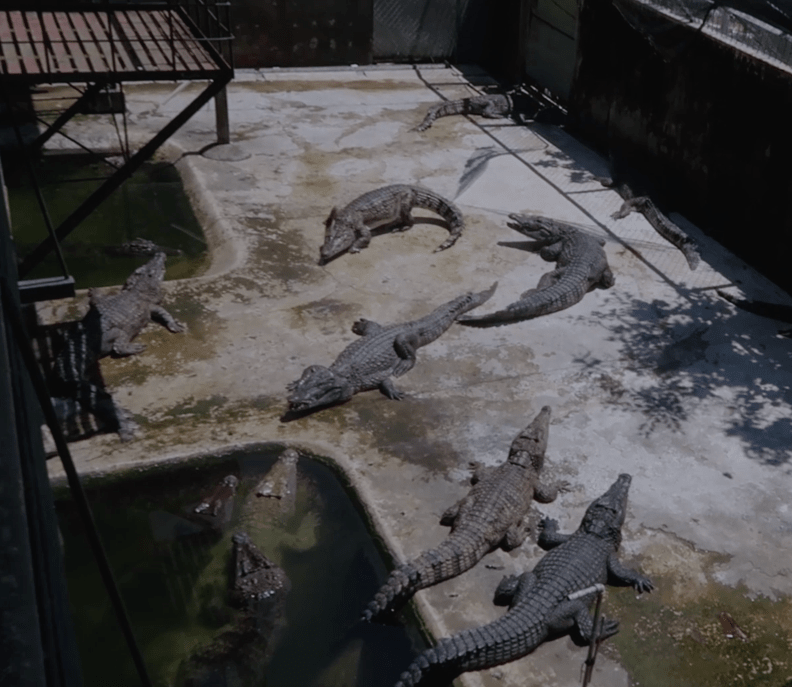 Crocodiles chilling in and out of the water in the blistering sun.
At the back of the nature park lots of good picture taking opportunities were available and we gave it a go.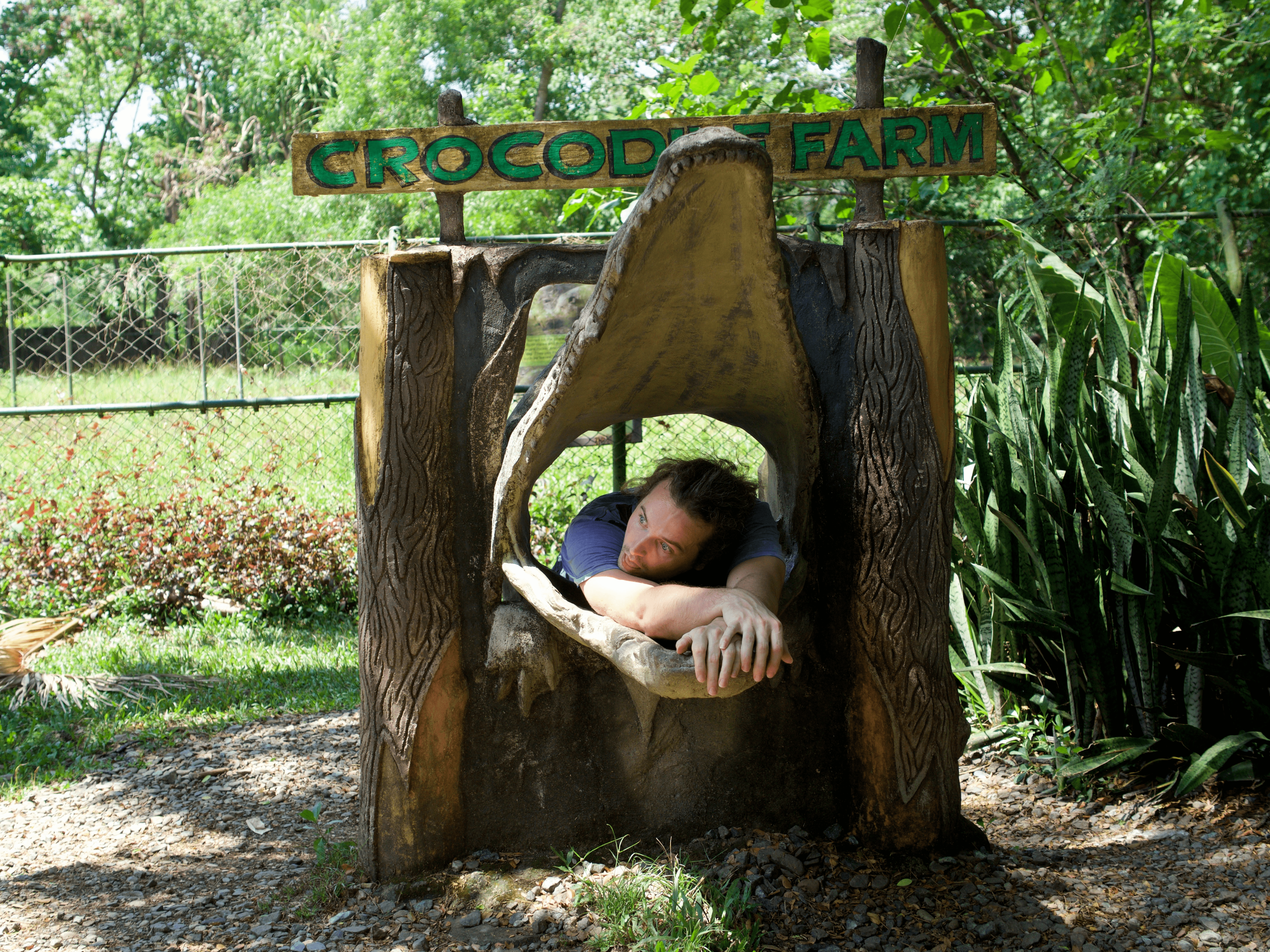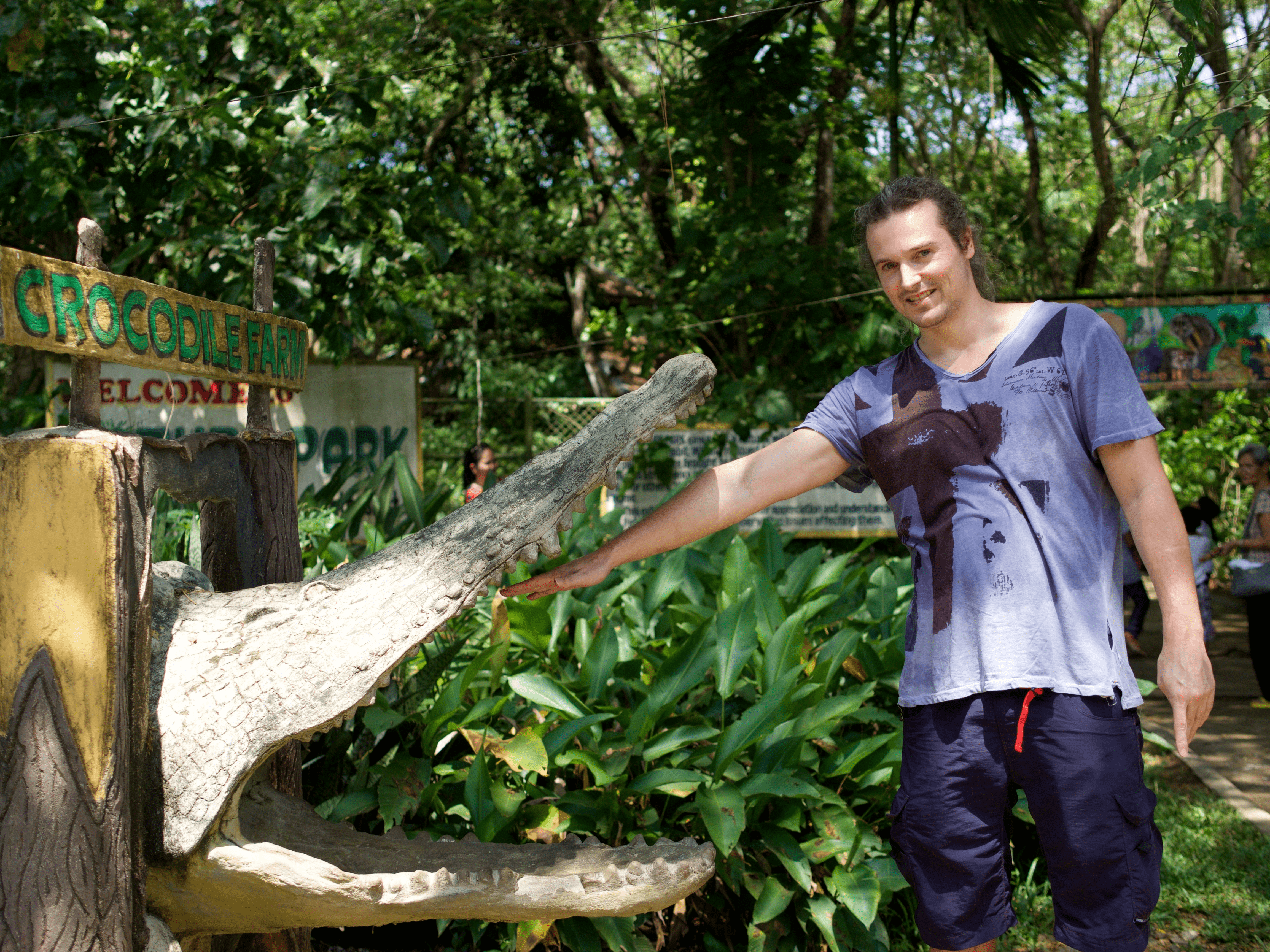 I always have been dead afraid of snakes but finally (also for the vlog), I broke through my fear and I took a picture with the snake.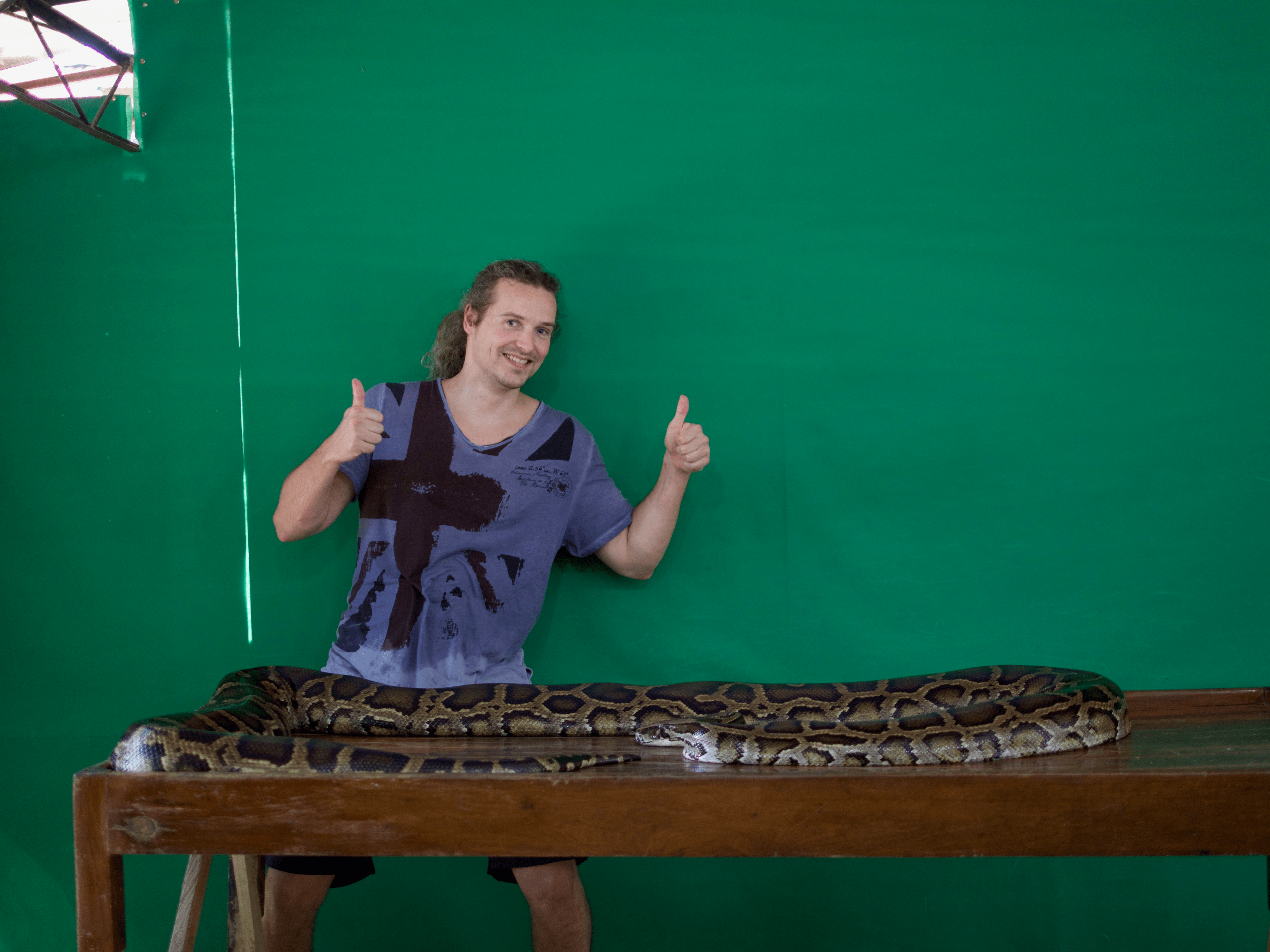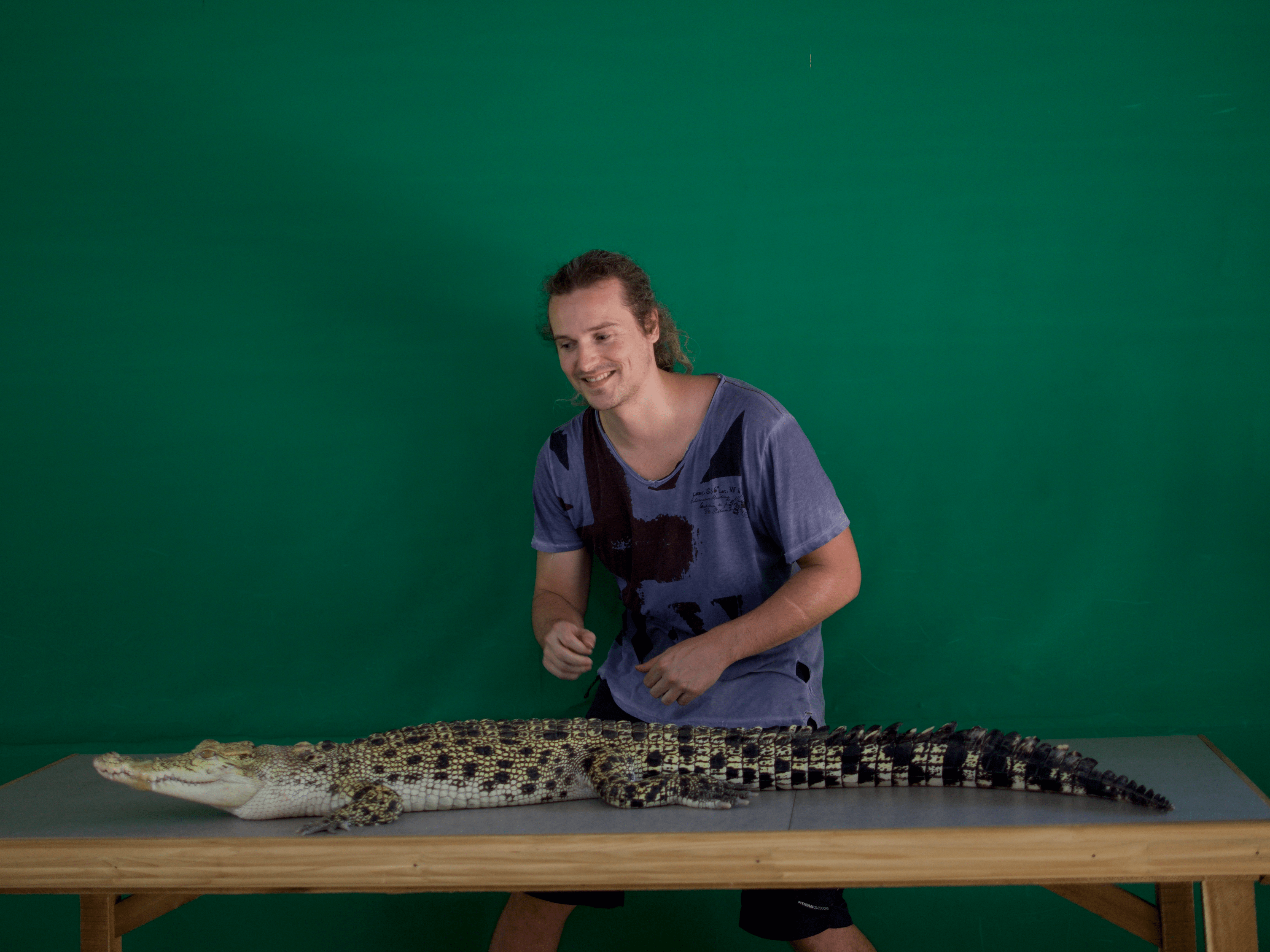 For alligators I was never that afraid.
After we refilled ourselves with some needed liquids we stepped into the tricycle to let the driver take us to another nature park, were we would go ziplining.
Ziplining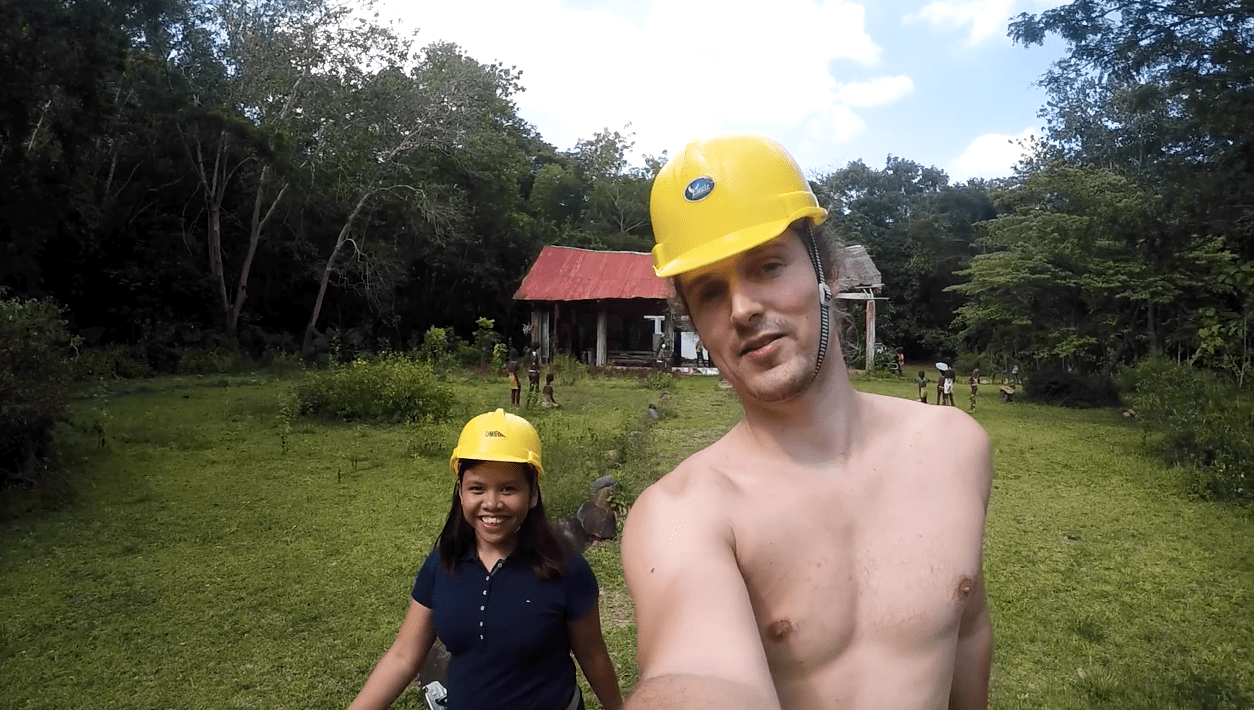 The ziplining construction was located in a very peaceful area.
The zip lining track was three stops long and so we had three wonderful journeys through the Philippine jungle. What a great stop for the city tour, glad we took it.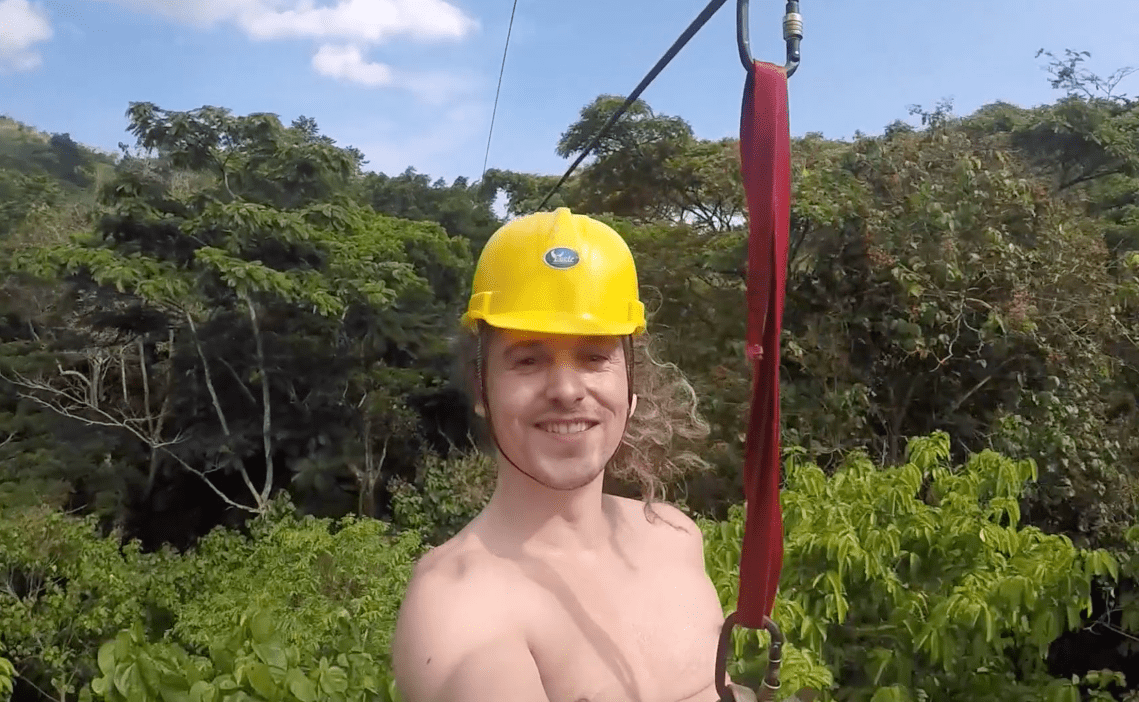 We didn't have enough time for more city tour stops, but we went to the city hall were we had to get a permit for the next day: we were going to experience 1 of the seven world wonders of nature. More on that in the next blog.
Thanks for reading, click here for the video version. Happy traveling through paradise!
Previous Blog Post
Next Blog Post