LennyThroughParadise: 2018-01-17 17:26:36
Hundred Islands in Pangasinan
It was perfect weather as I headed to the welcome center of Hundred Islands in Alaminos City. Because of the nature park's increasing popularity there has been built an alternate welcome center and that was the one I was going to. It seemed like a great way to avoid some heavy tourism or crowds. It was in the midst of a rural area with salt farms and it was quiet and peaceful.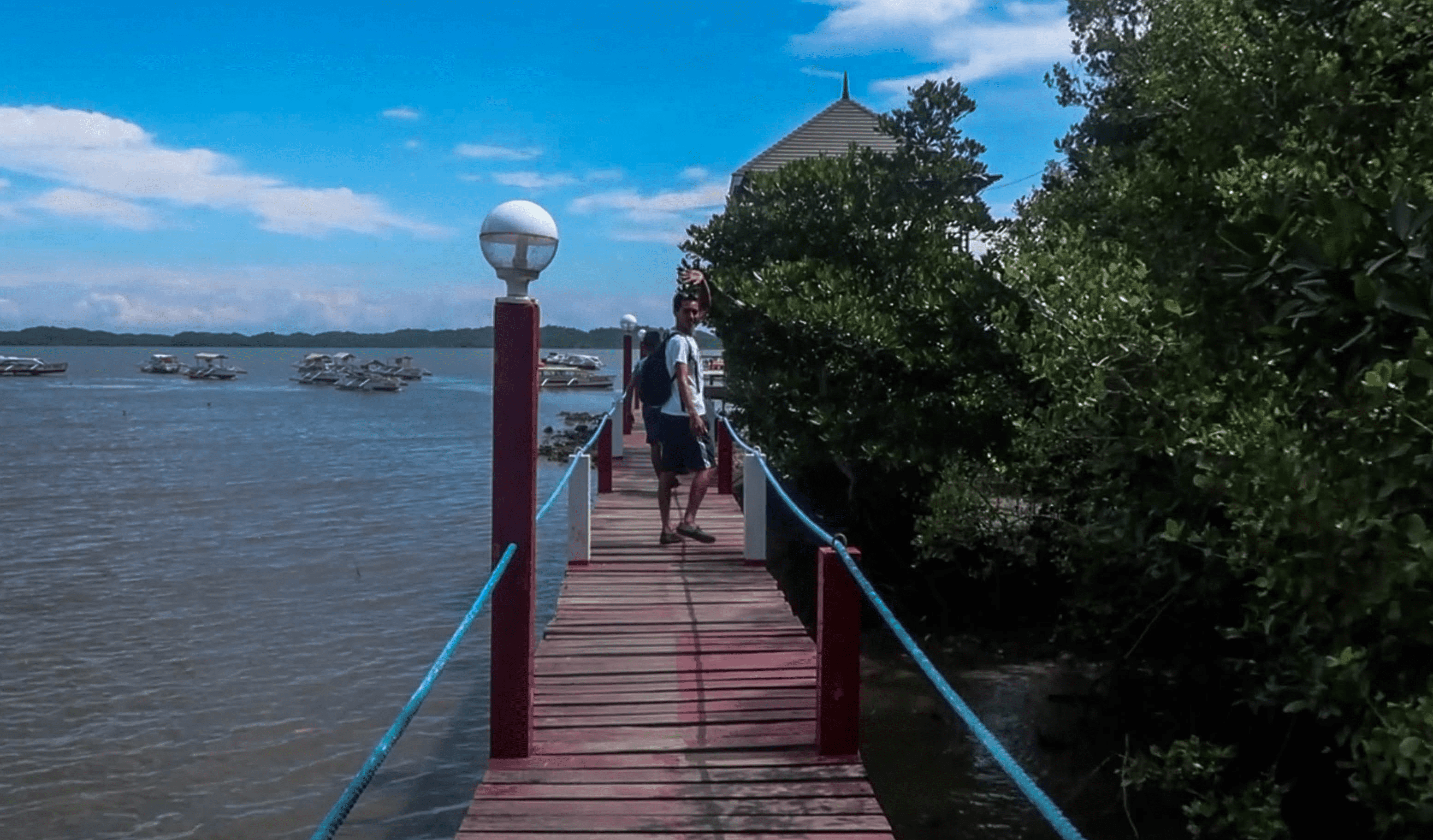 Reynold my day tripping buddy as we walked towards the boat right after registering.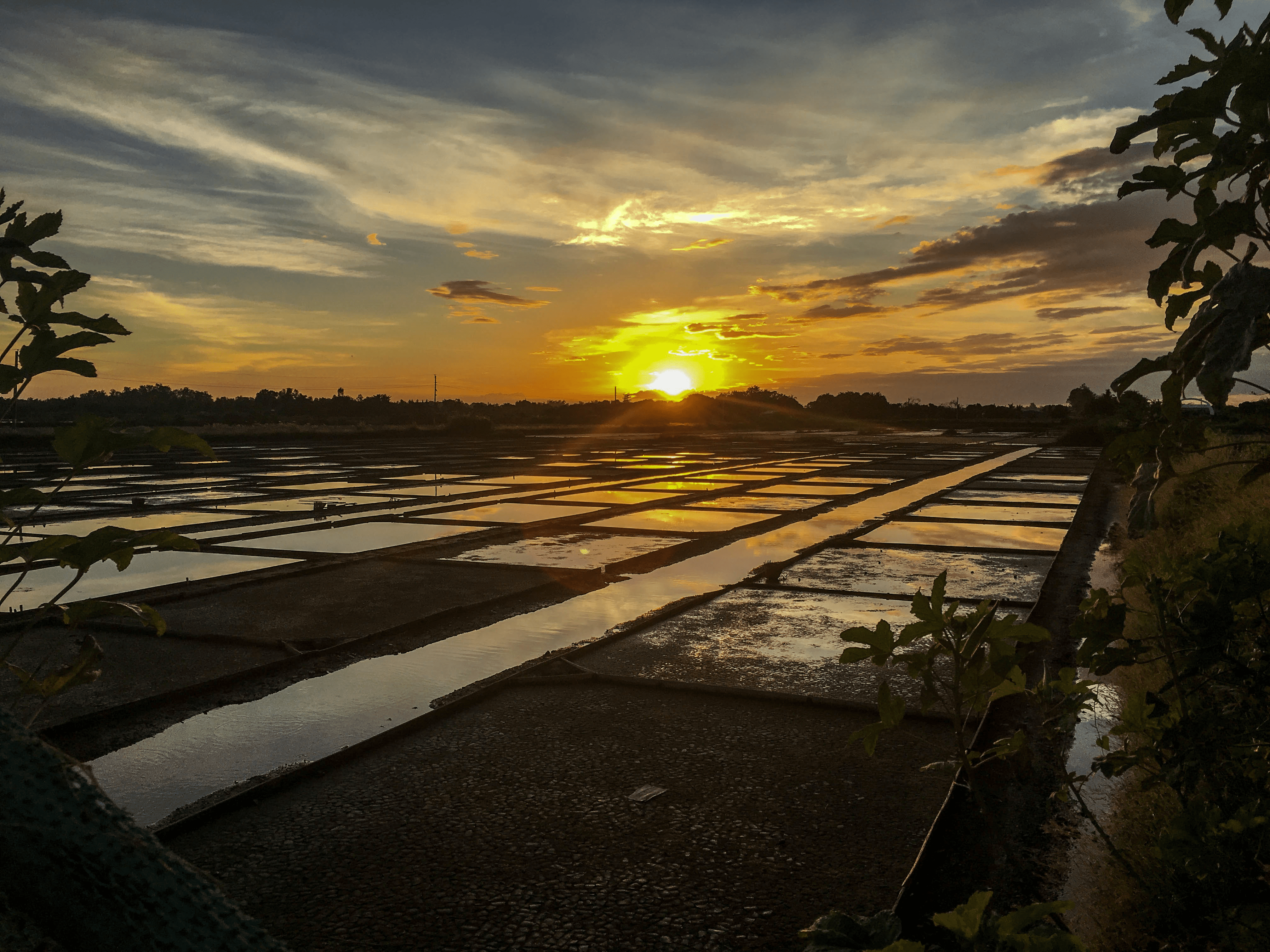 The salt farms at the alternate welcome center. I took this photo at the end of the day trip.
It was 1400 PHP (27 USD) for a private boat ride and after the signing of some papers it was "off we went"! Our guides and boatmen where a father and his 14 year old son, both Filipinos obviously. I had to keep on the mandatory life vest but I enjoyed the boat ride going to the first island. After 20 minutes of boat riding we docked onto Governor's Island.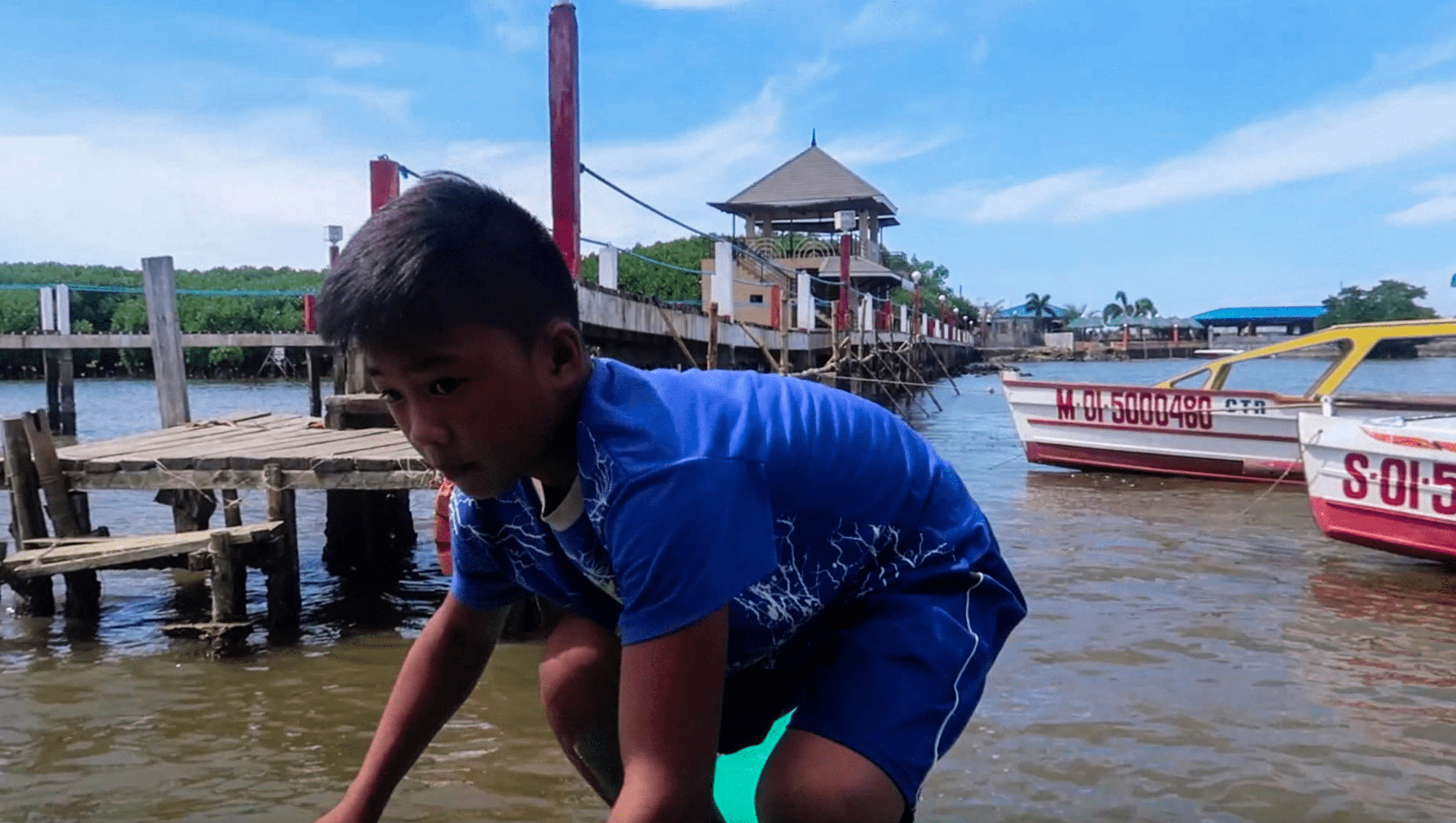 Our 14 year old boat boy docked off the boat and off we went.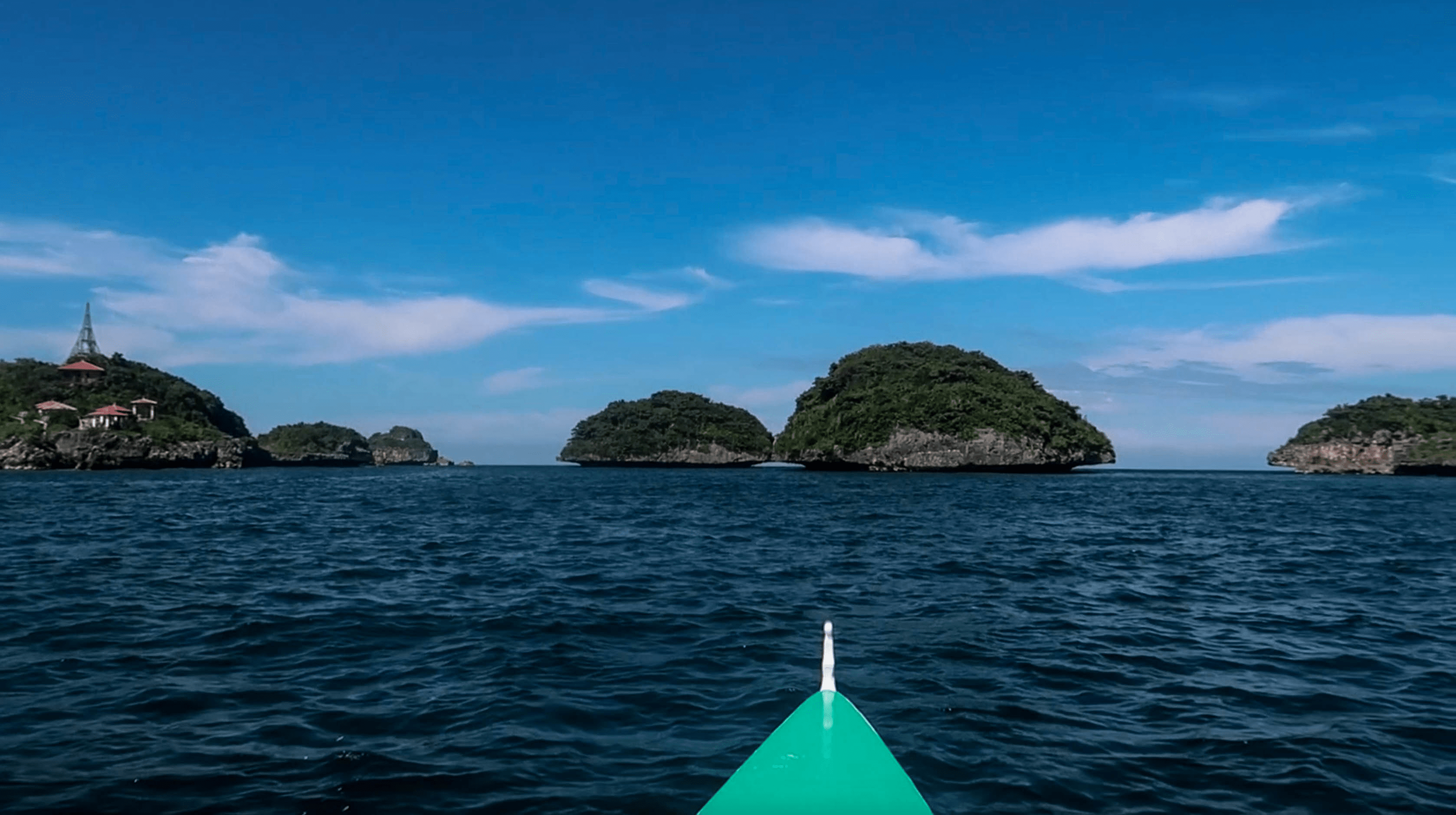 It was nice already just riding the boat through the Hundred Islands nature park.
On Governor's Island it was pretty touristy, with some stalls here and there, and people taking pictures. Reynold, my day tripping buddy for the day, and I didn't mind the people and headed up the stairs that would take us to this little observatory deck on top of Governor's Island. I really enjoyed the view in there. Figured it would be a little too small for a drone flight but with my own eyes and really enjoyed the view from up there.
After some awe-inspiring views from that observation deck we took a path that would lead us to a big zip-line that was spanned going from Governor's Island to Virgin Island; it was really long! Unfortunately the zip-line was closest somehow but I was an idiot by touching the rope with my hands. After observing this cool statue that was there too I went down to borrow some soap, and I washed my hands into the shoreline.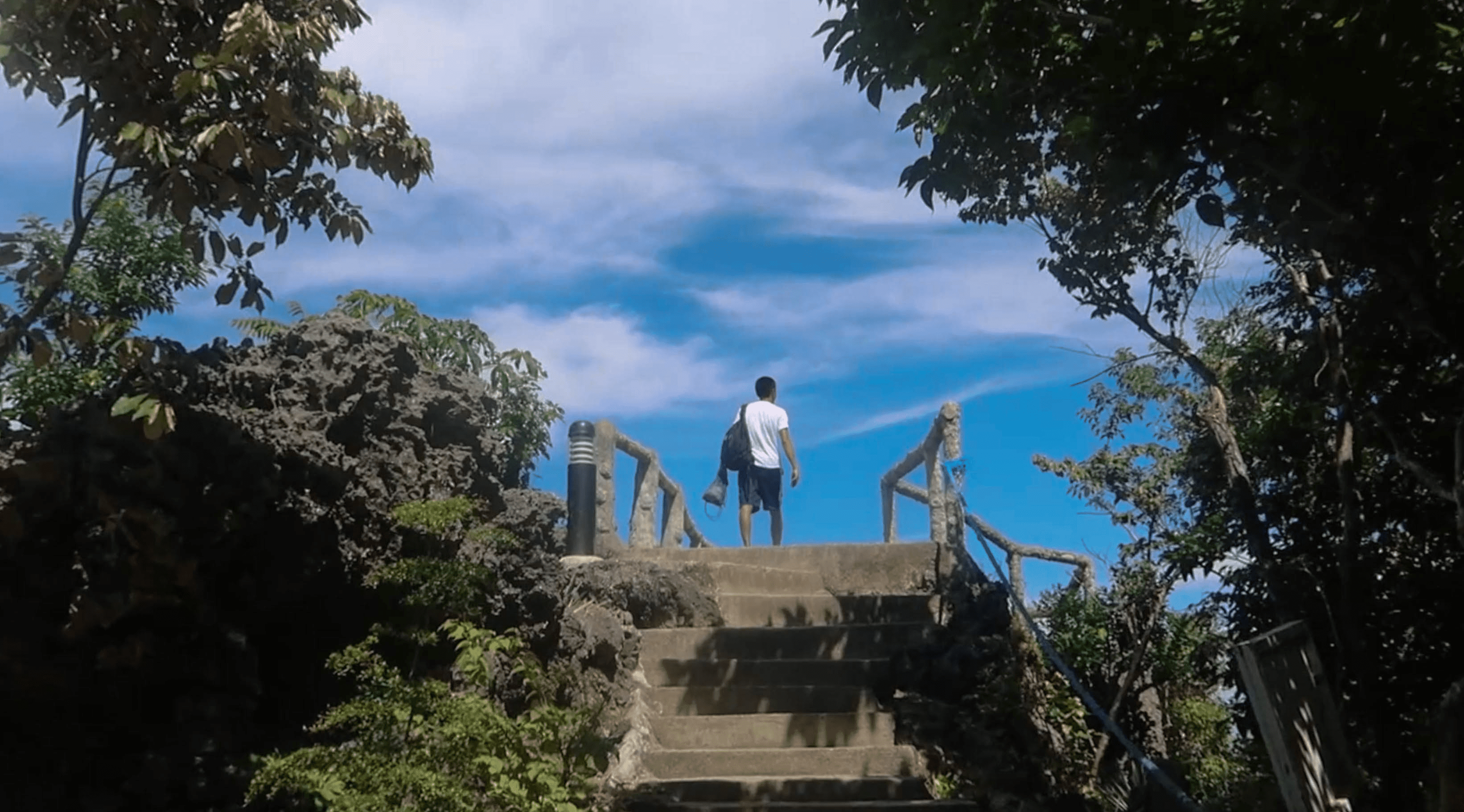 Reynold on the observation deck at Governor's Island.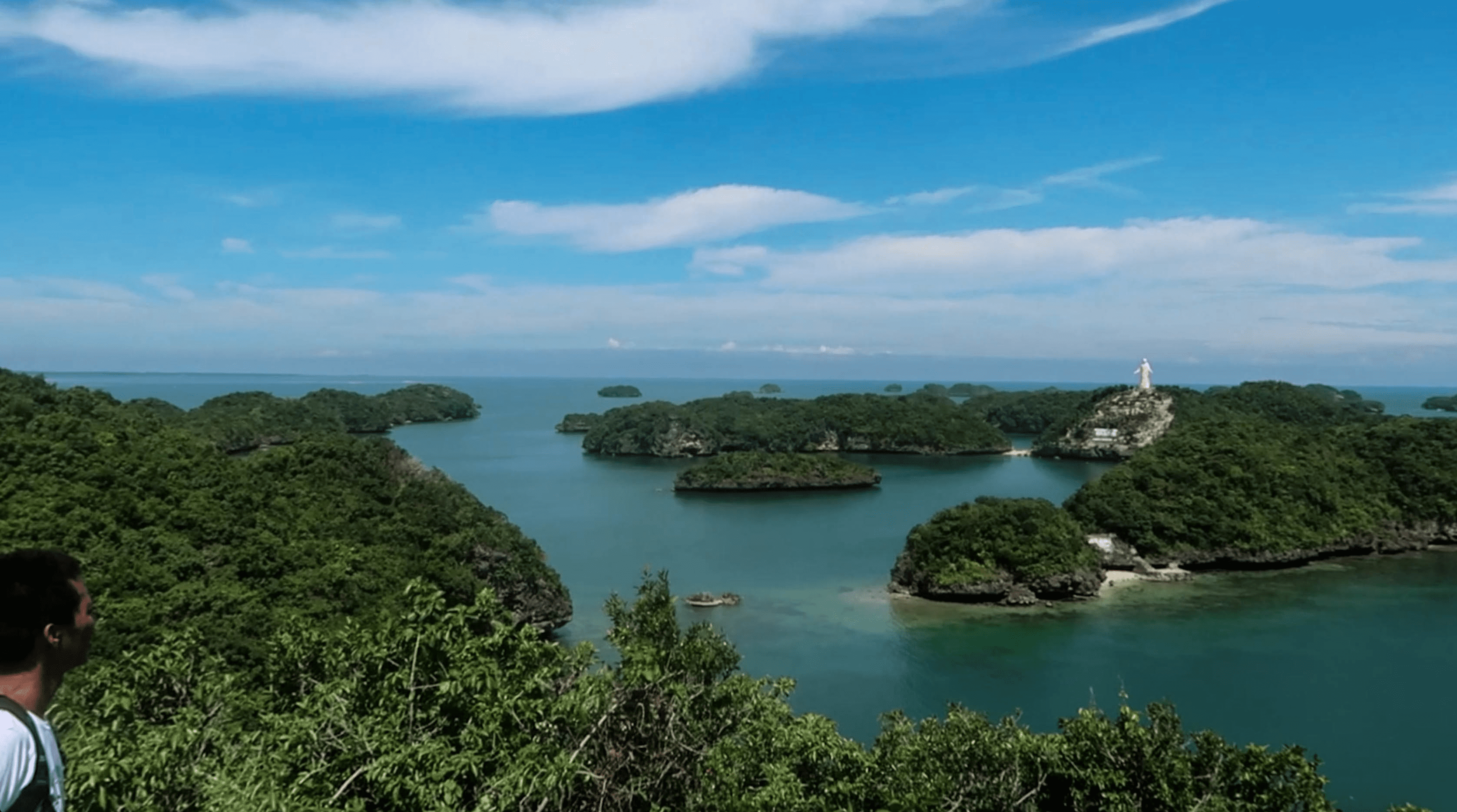 Reynold enjoying the view.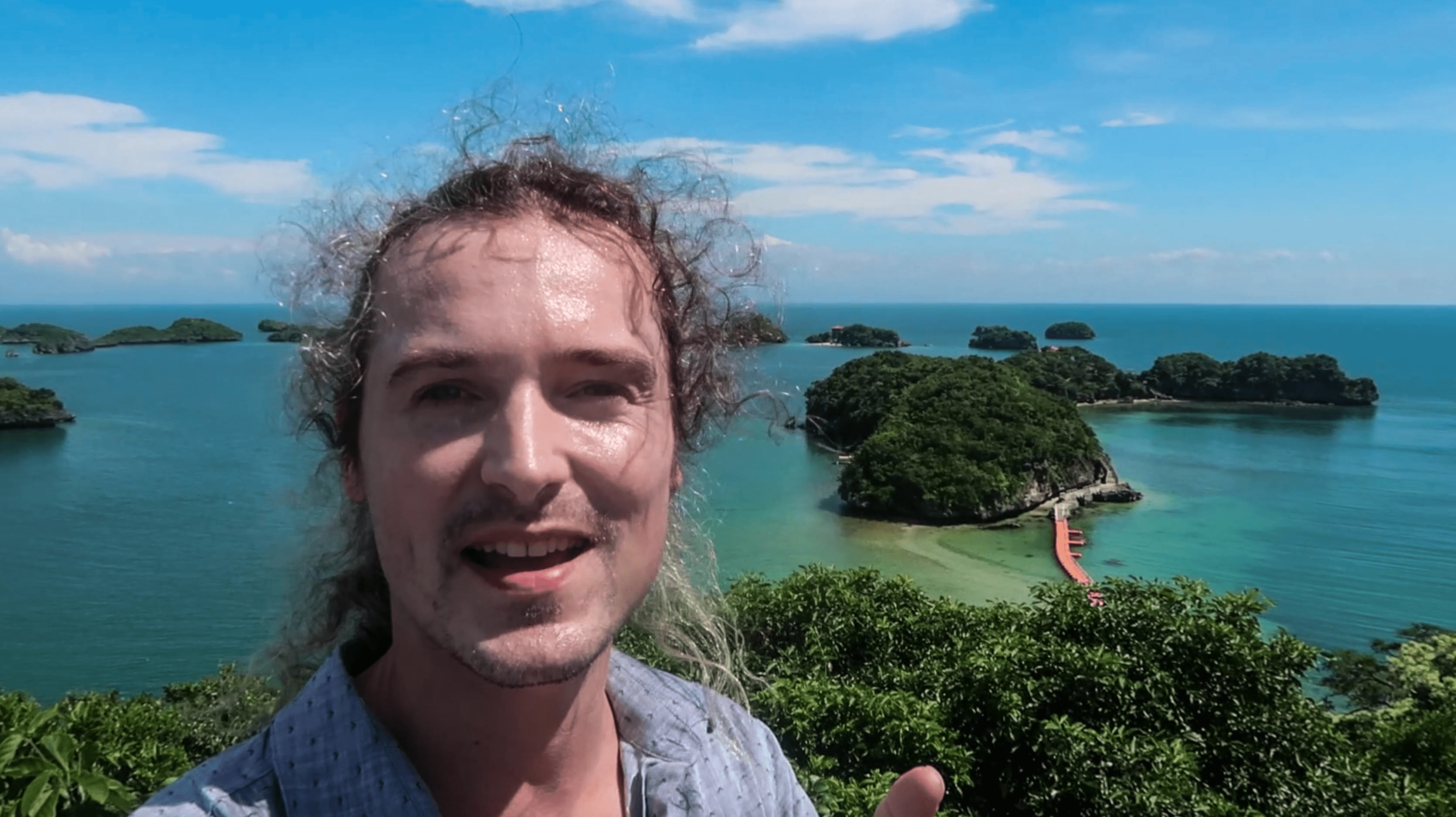 I was enjoying too!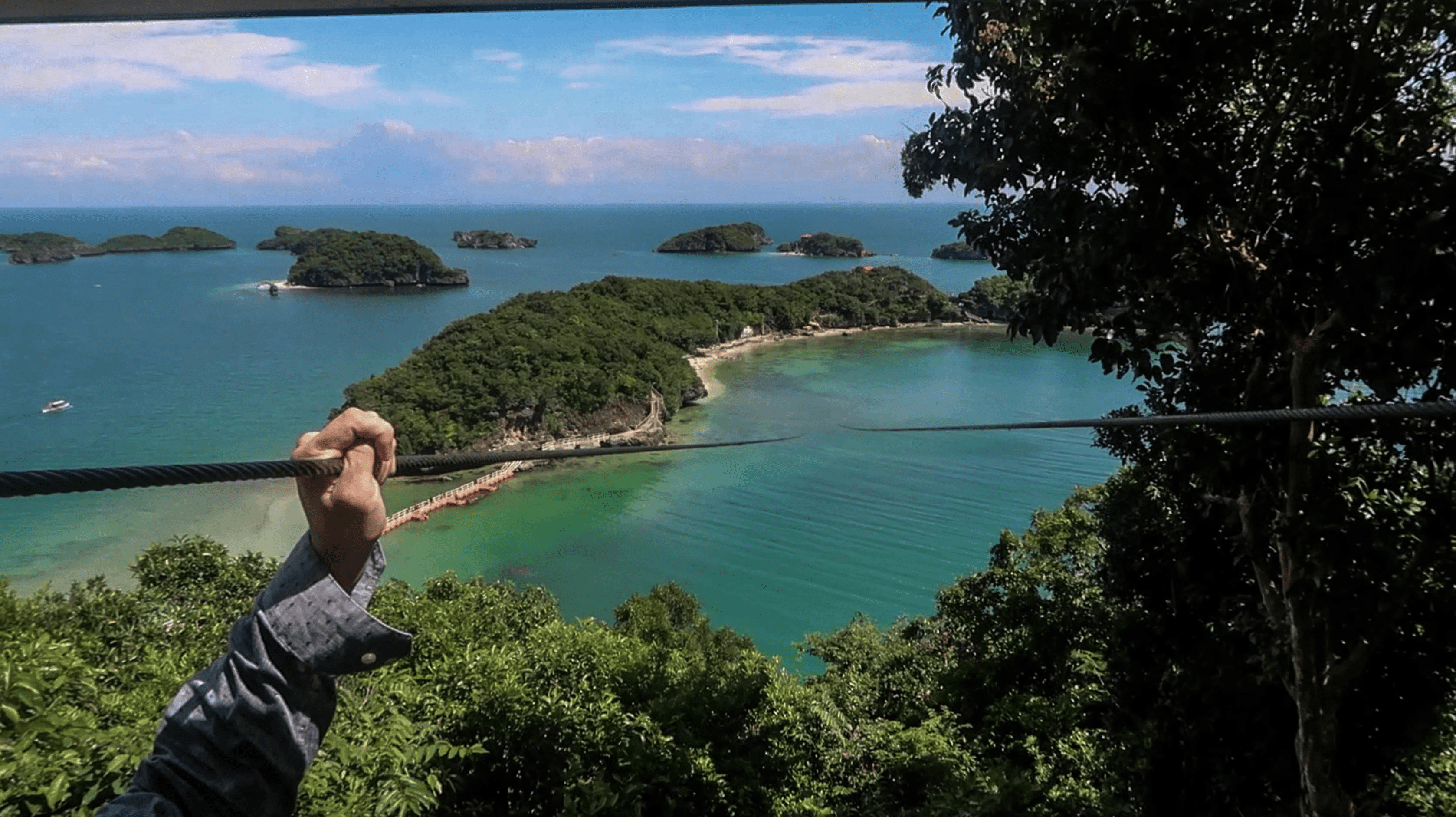 I touched the rope of the zip-line...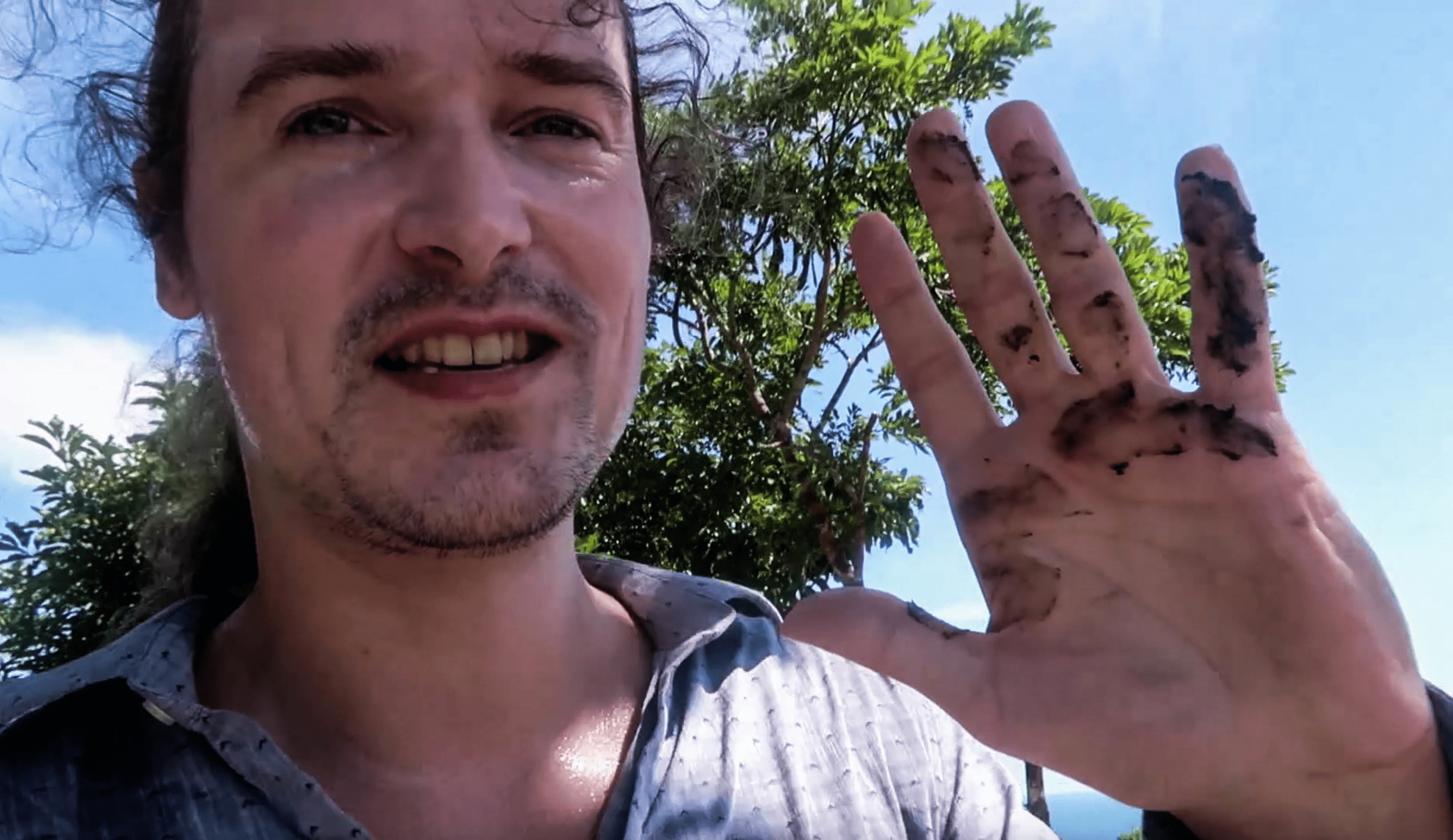 Which was a bad idea.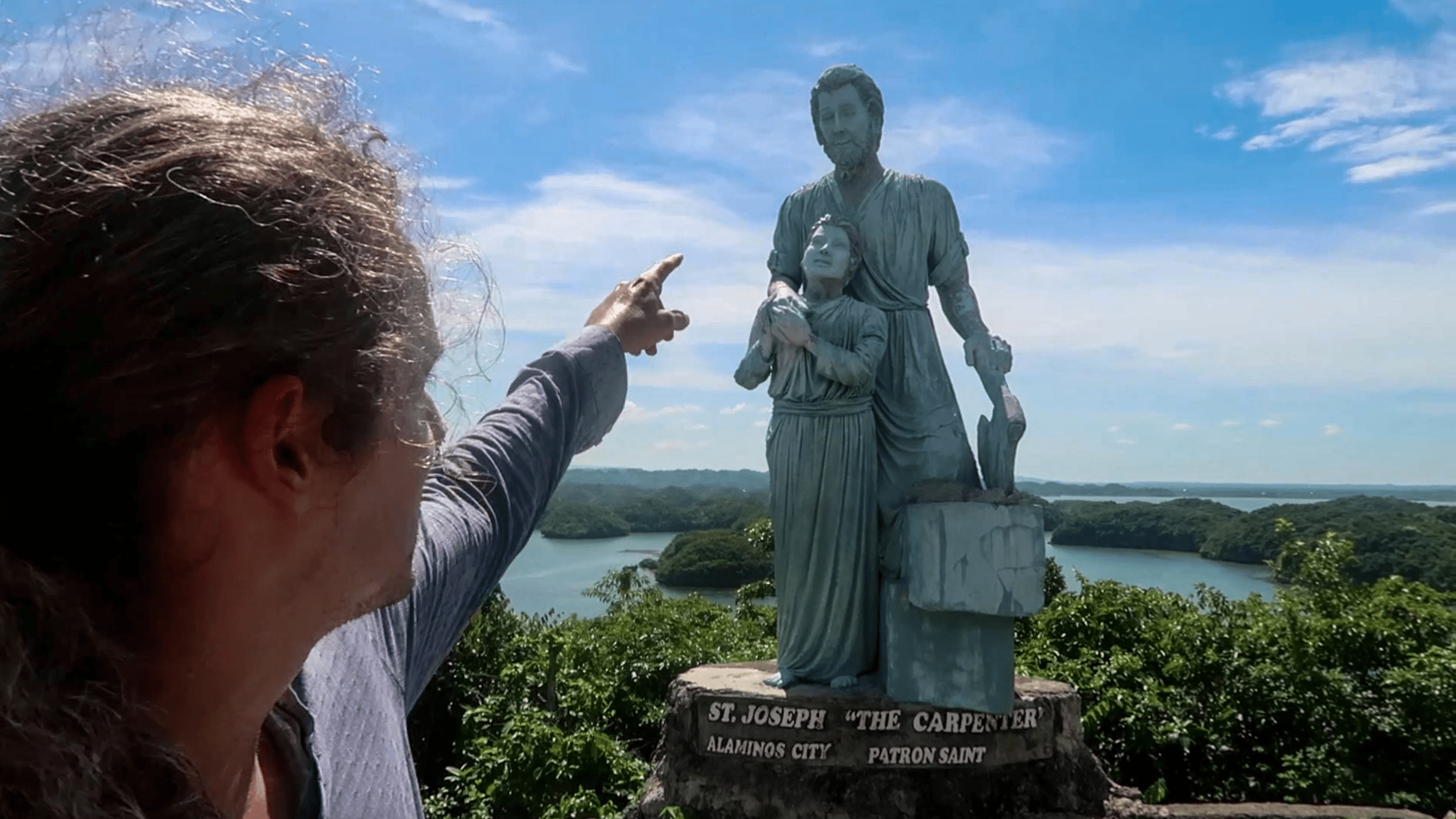 I still took some time to observe this cool statue that was near the zip-line.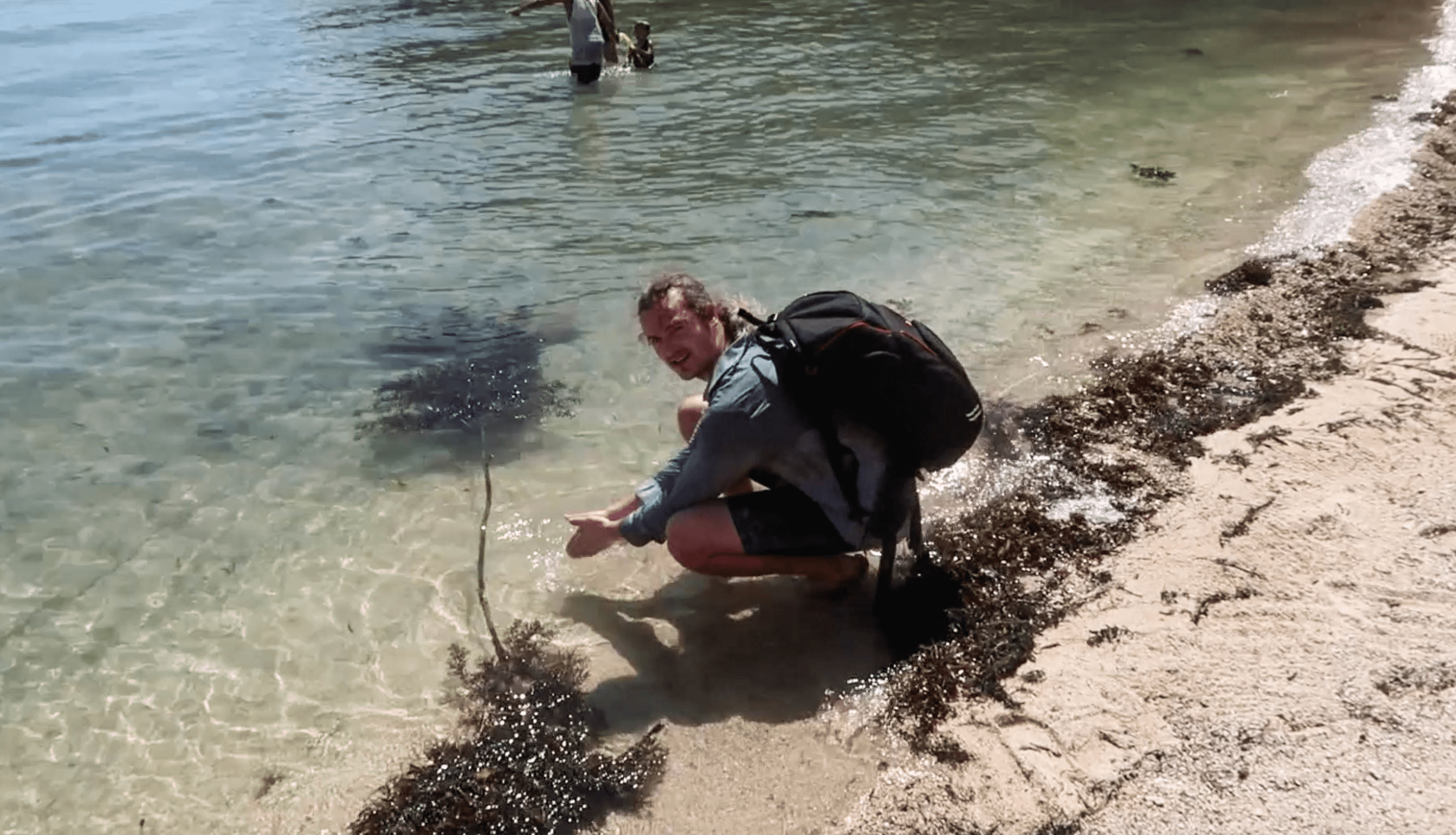 But shortly after I went down to wash my hands with ocean water.
A bright orange floating walking bridge would lead us to the next island: Virgin Island. At the end of Virgin Island there was a little cave with the statue of a mermaid. In the back of the cave there was the sea water clashing onto the stones from the other side. It was indeed a cool little cave to take a look at.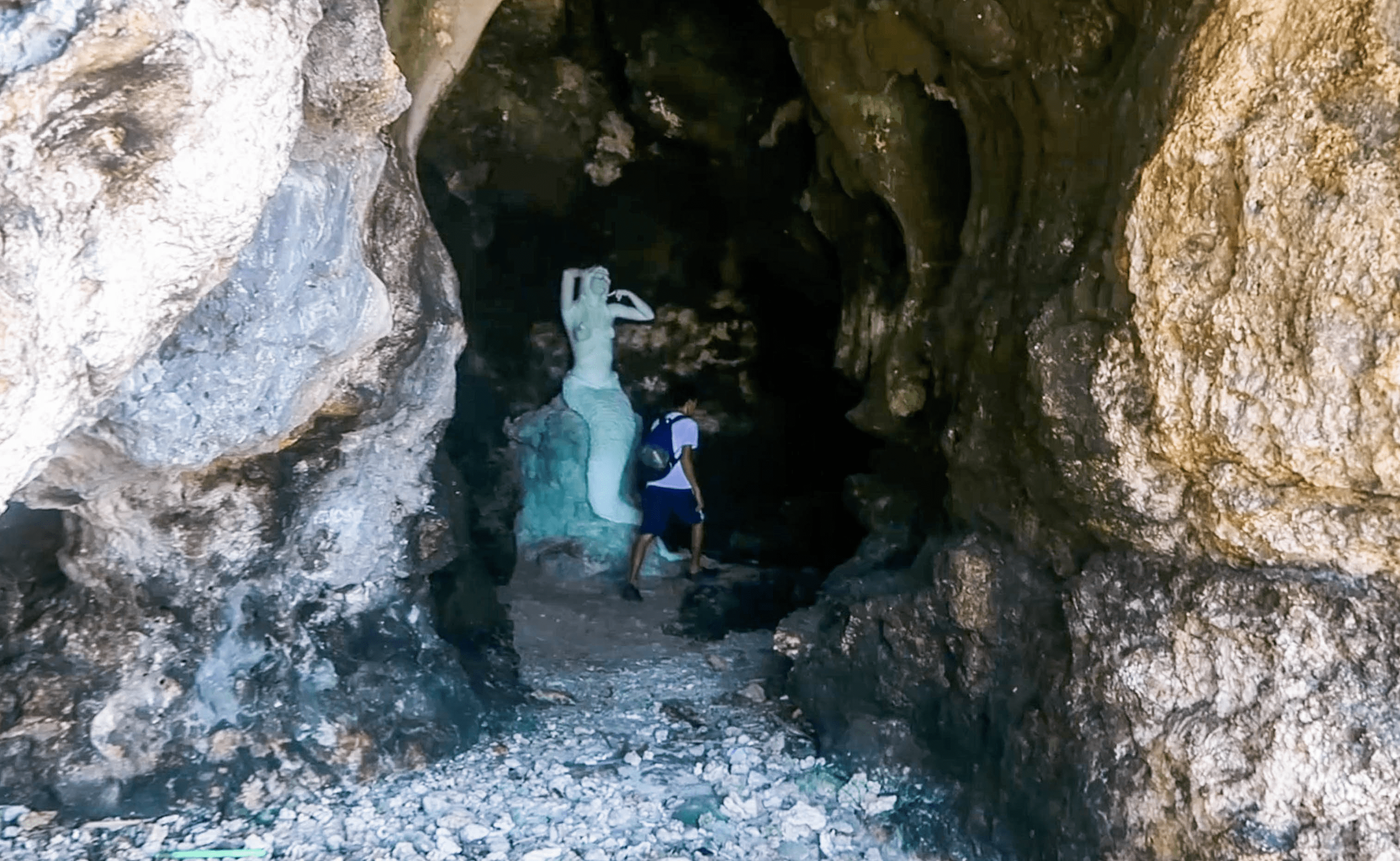 A statue of a mermaid in the little cave at Virgin Island.
We follow a path to the other side of the island where out boat guys would pick us up to take us to the next island. Only a few hundred meters of riding the boat and we entered Braganza Island. Here as well was a platform to take a look around, but I saw an opportunity to have my first drone flight. I took some nice images as you can see here down below.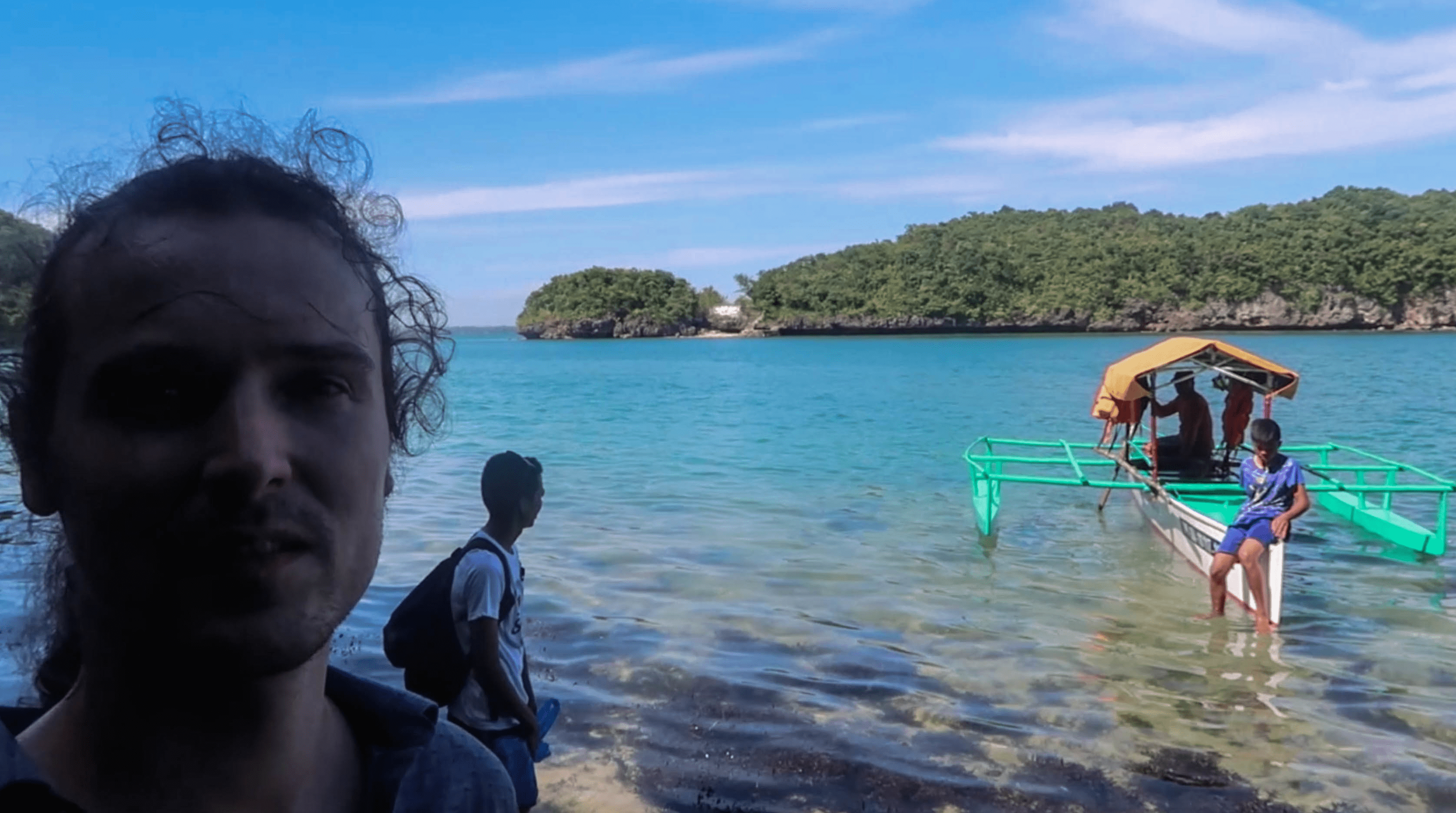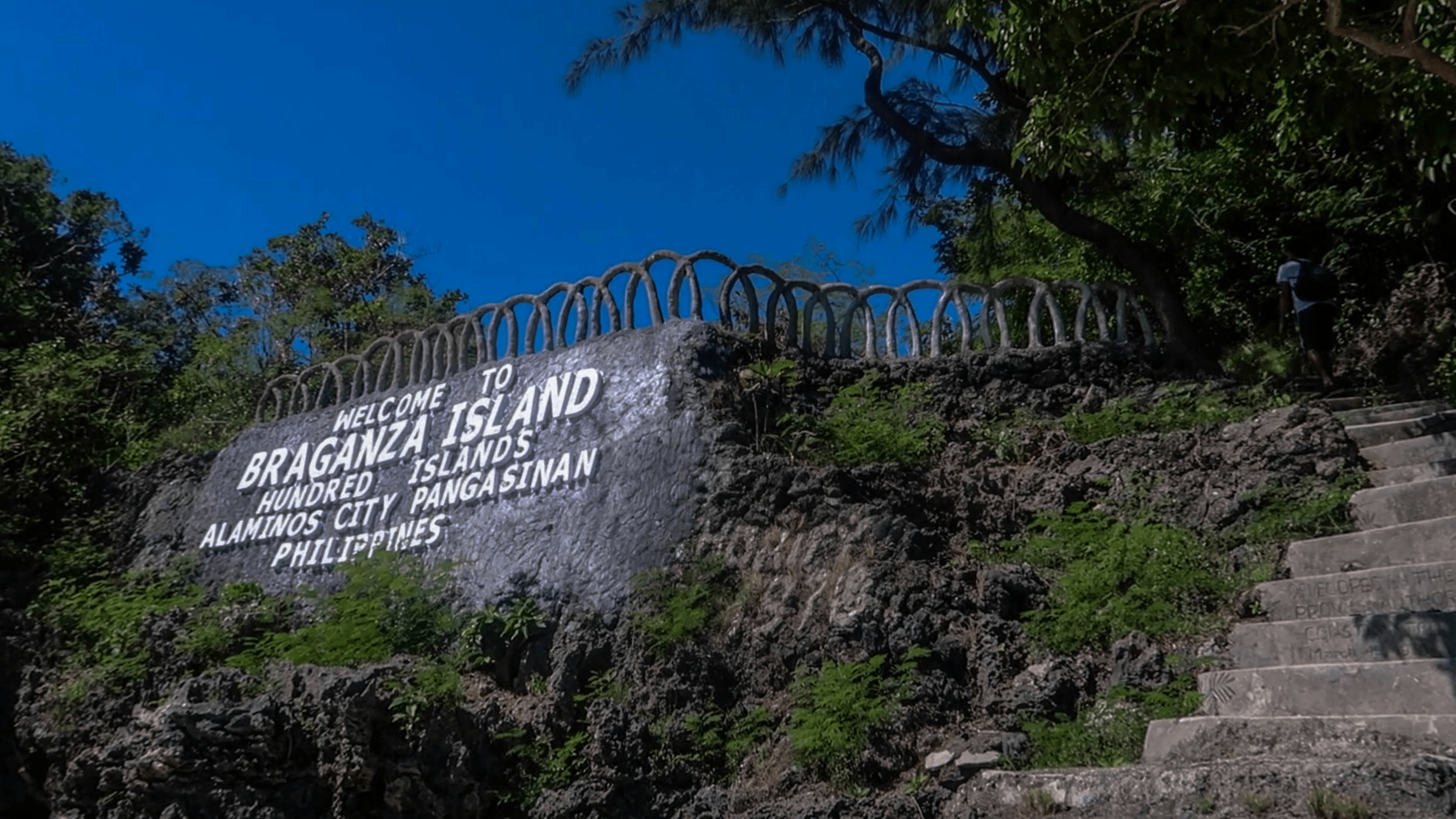 The boat guys took us over to the other side at Braganza Island.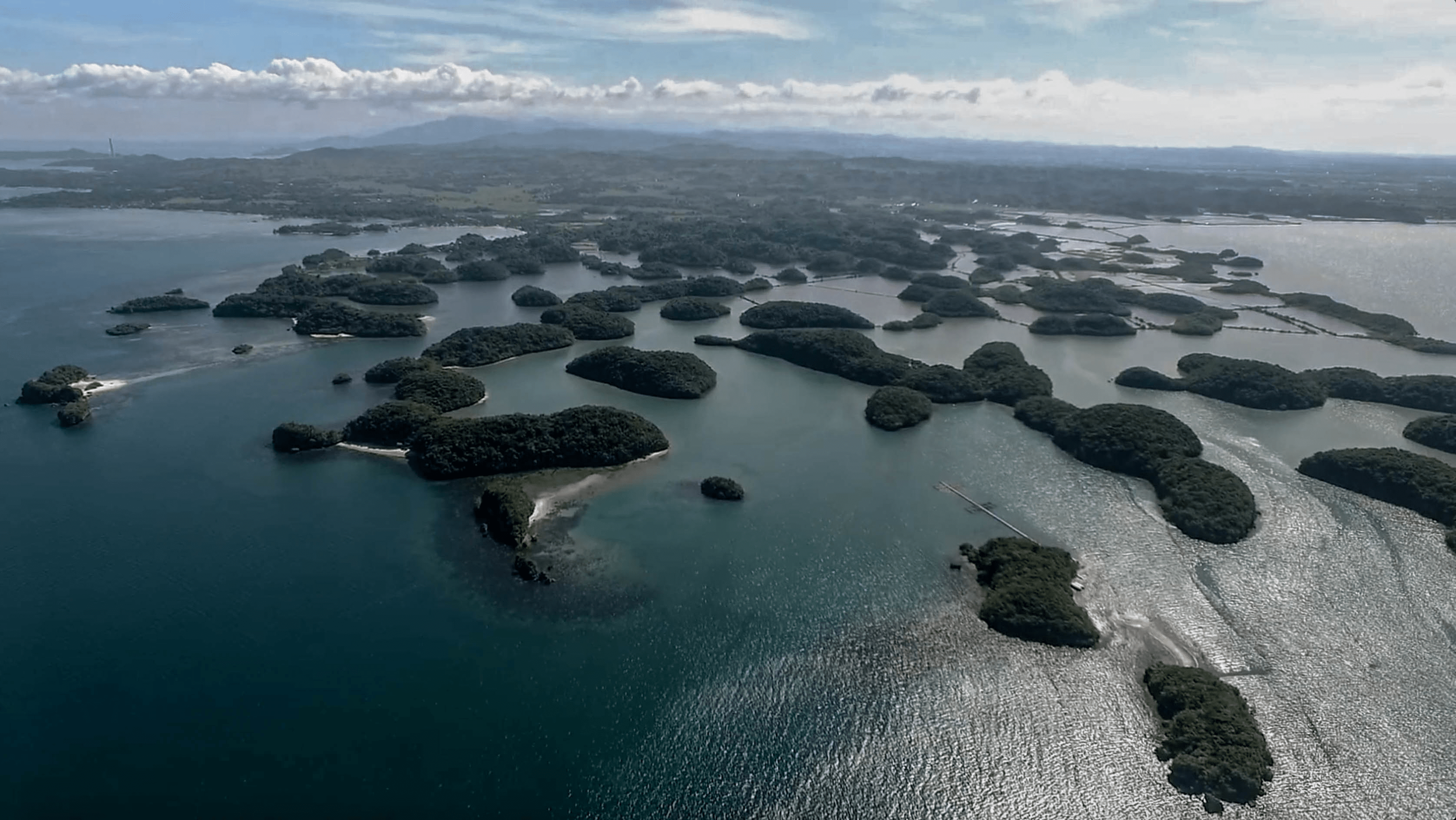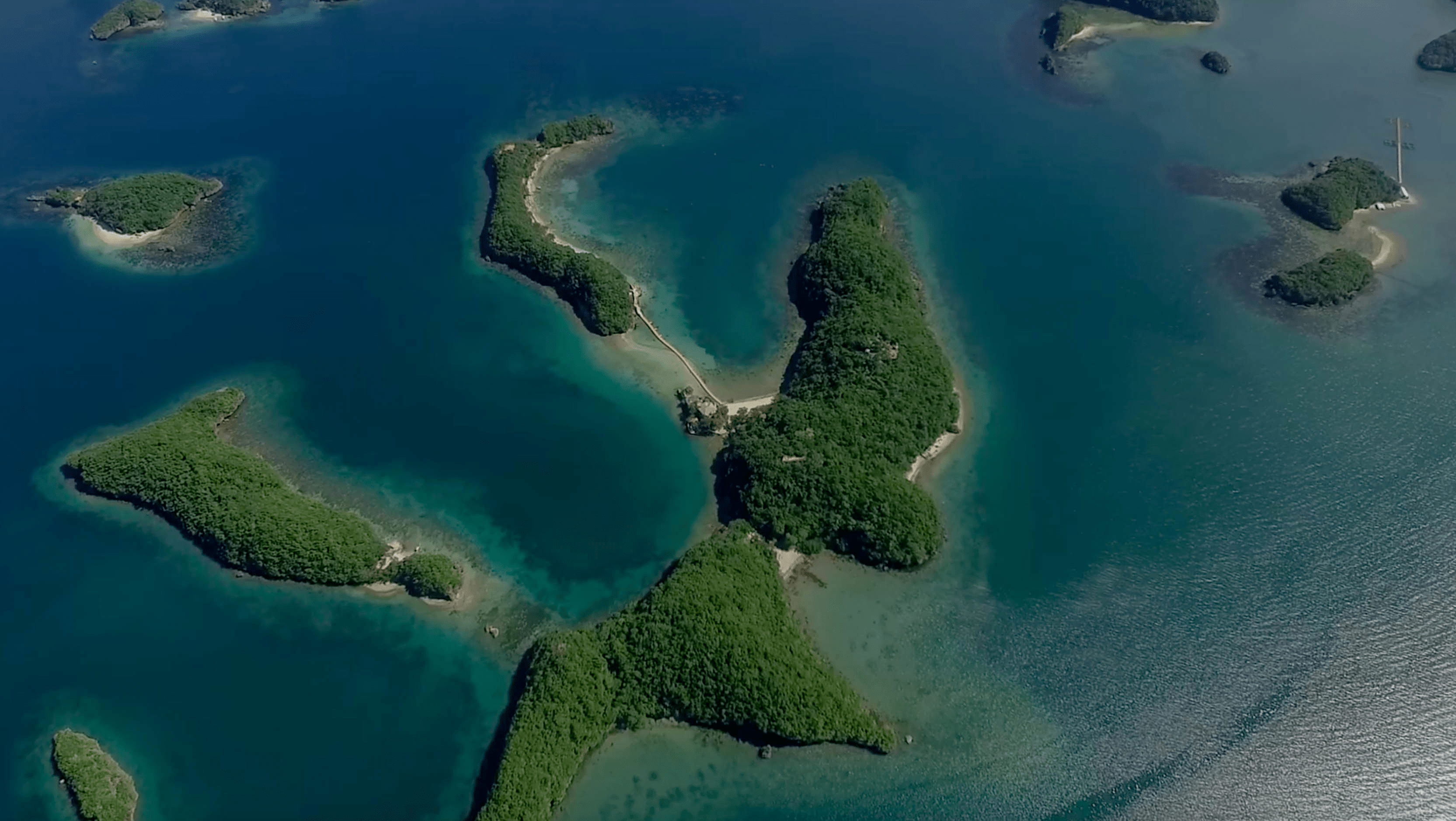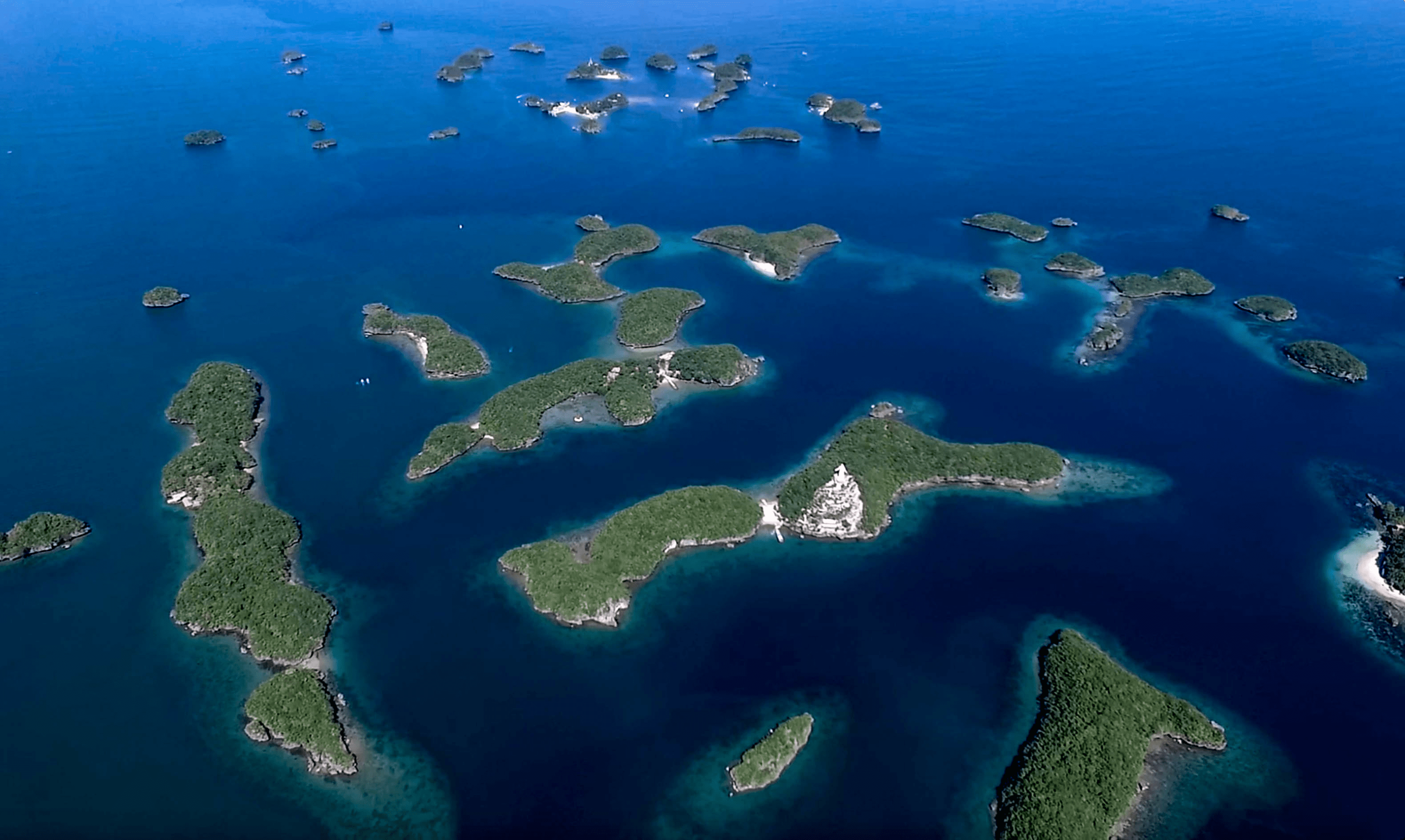 Some of the drone shots I took while being on Braganza Island.
It was time for snorkeling! The boat would take us to a diving area and I did some free diving and snorkeling for my own pleasure. It was quite nice and after that I swam to this little remote island, where I had some nice chilling time for myself. The name of the island was Old Scout Island but I called it 'Creepy Stoneface Island' because there was this weird and eerie looking stone or statue thing that looked like a head with creepy eyes. Anyway enjoyed my time at that little beach and soon we would be taking the boat to Quezon Island, where a restaurant was located.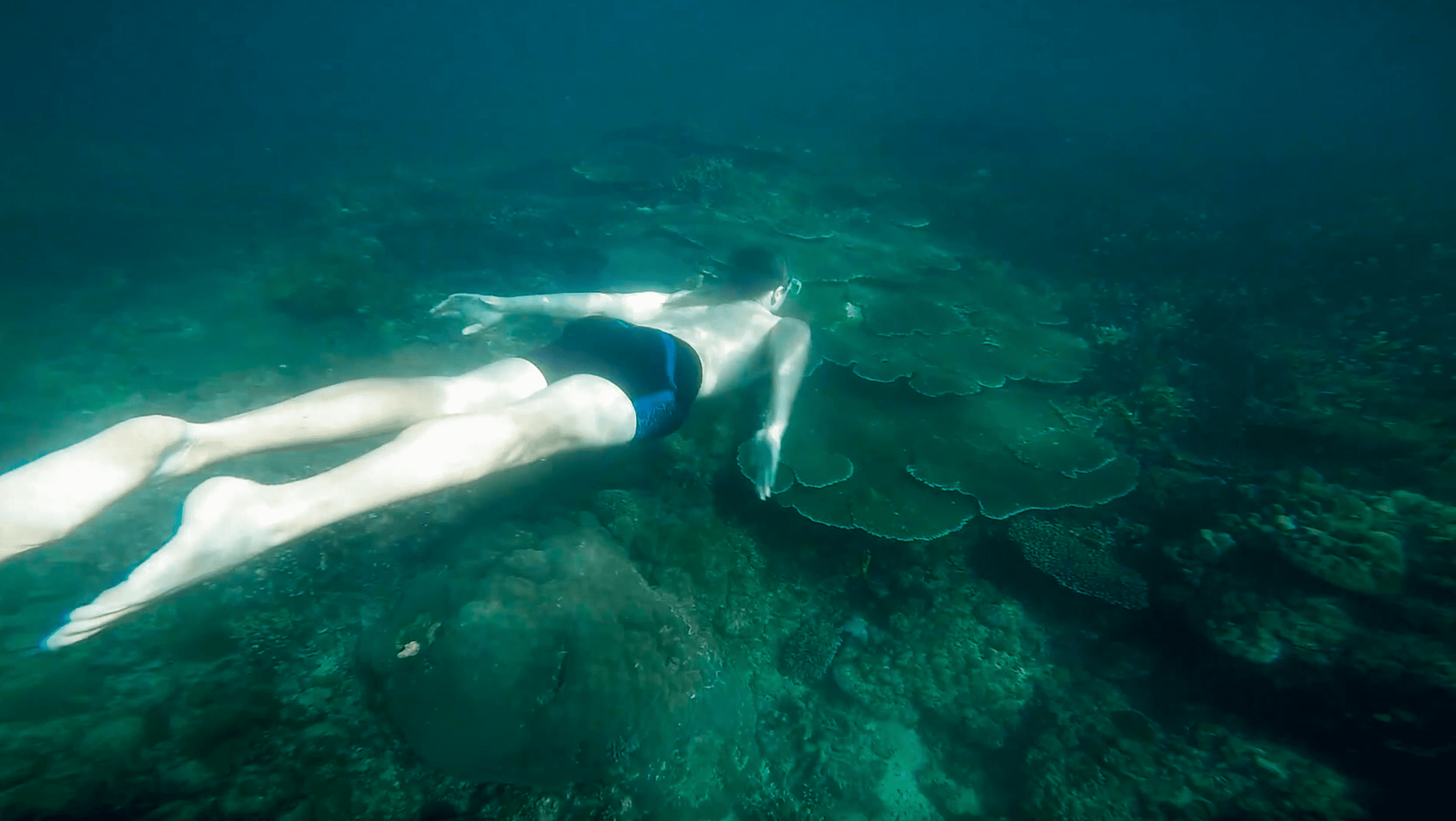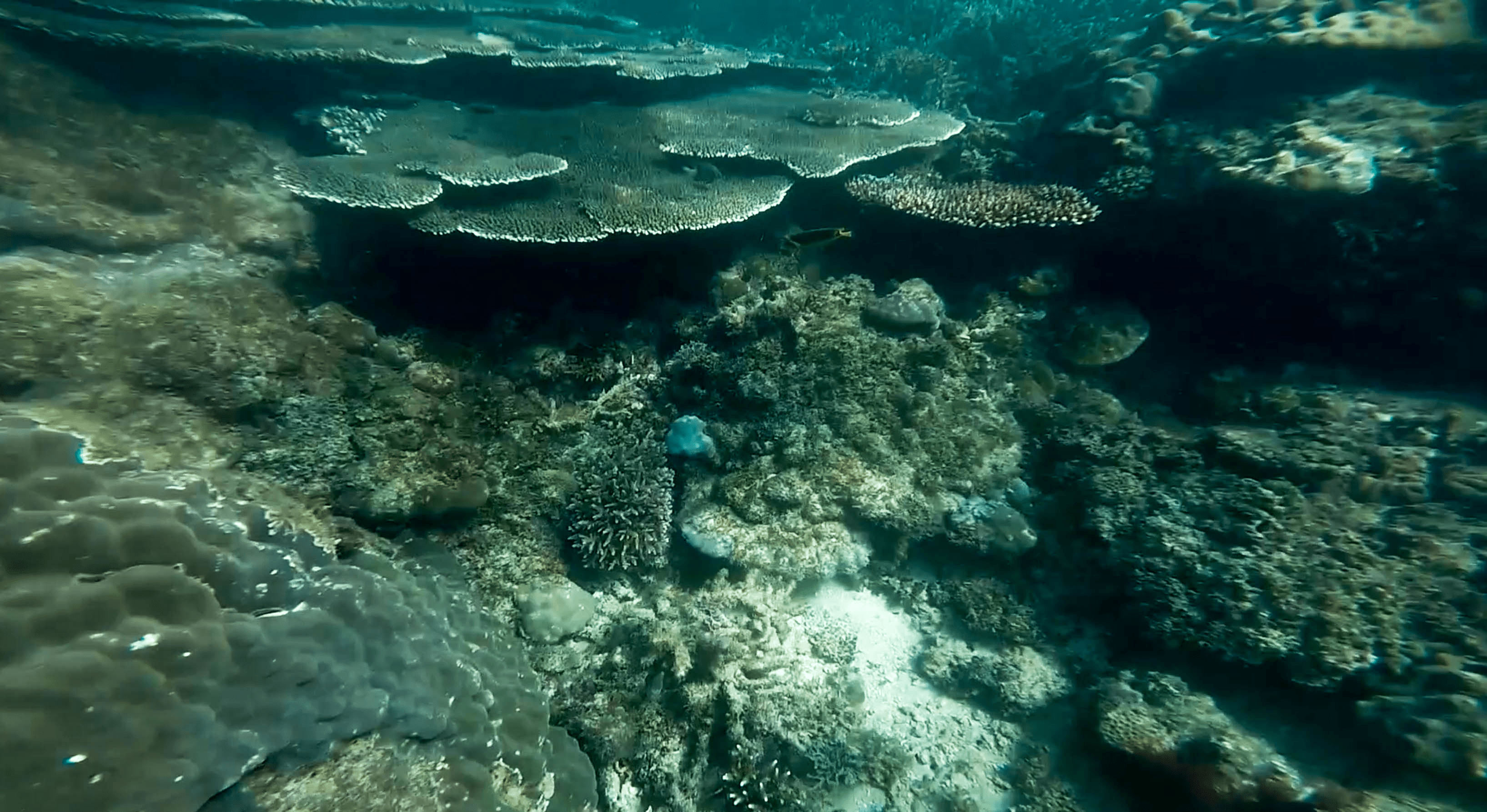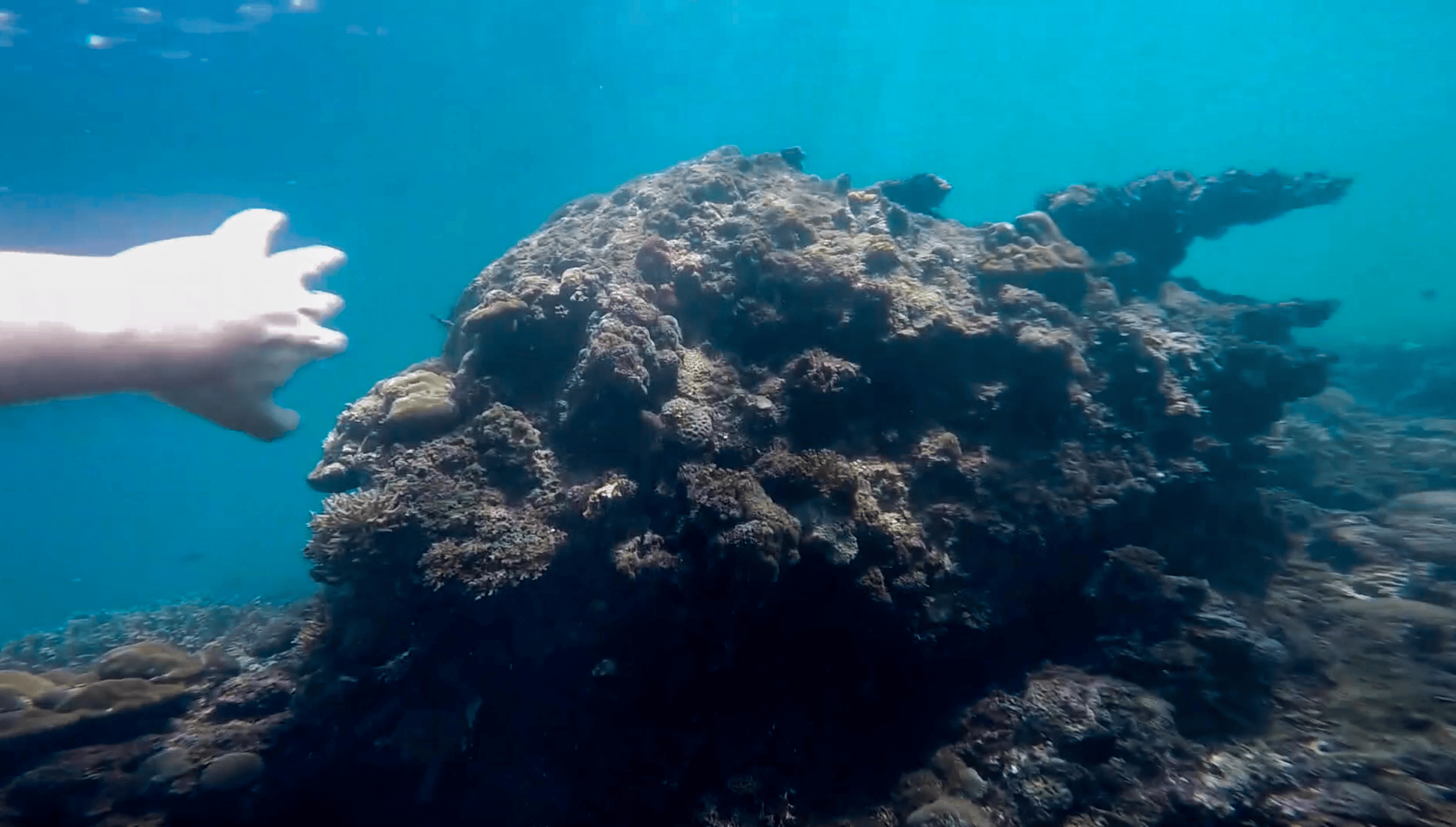 I like free diving and I wish I could hold my breath longer.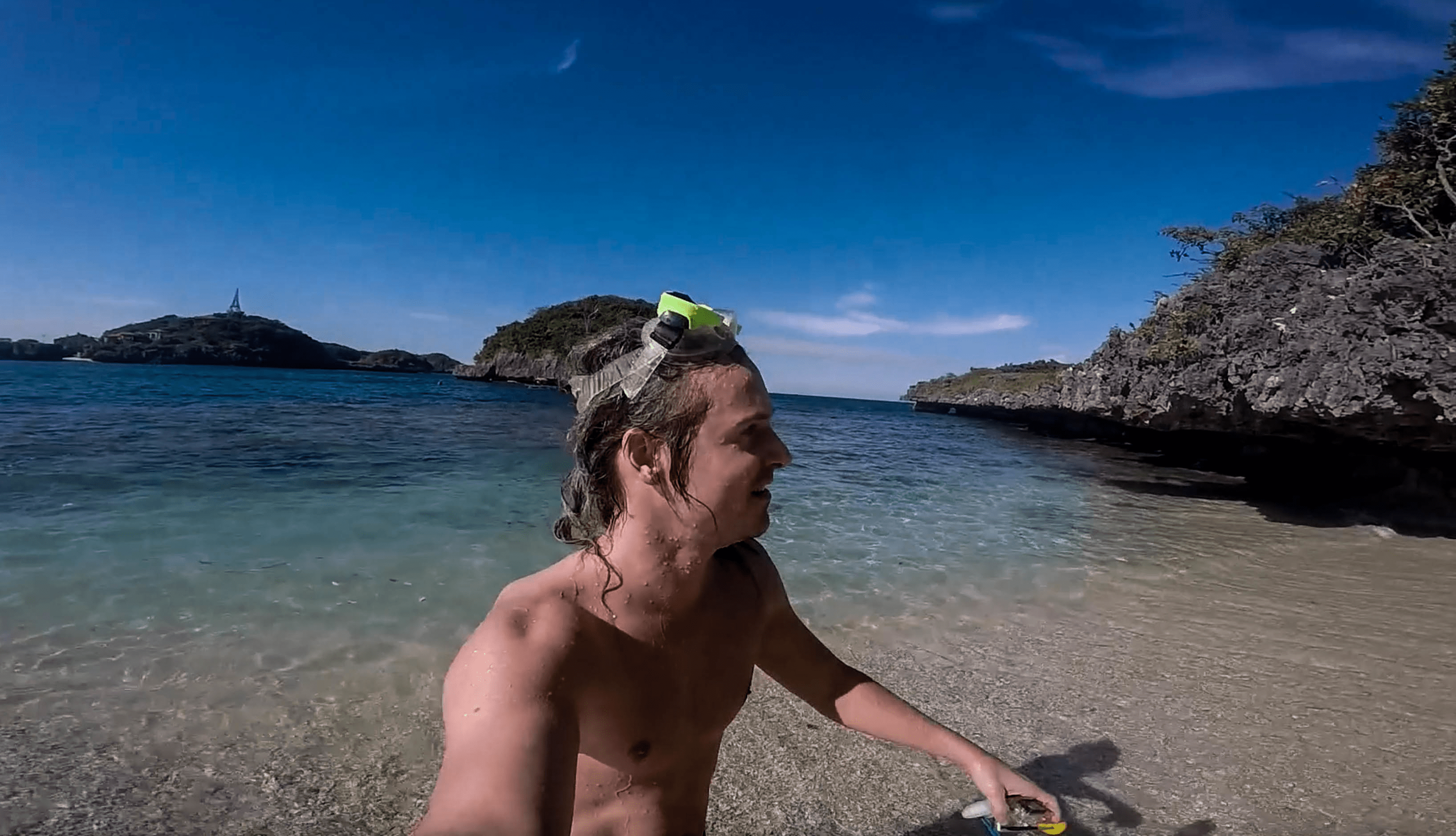 I saw this little beach nearby and decided to step onto it.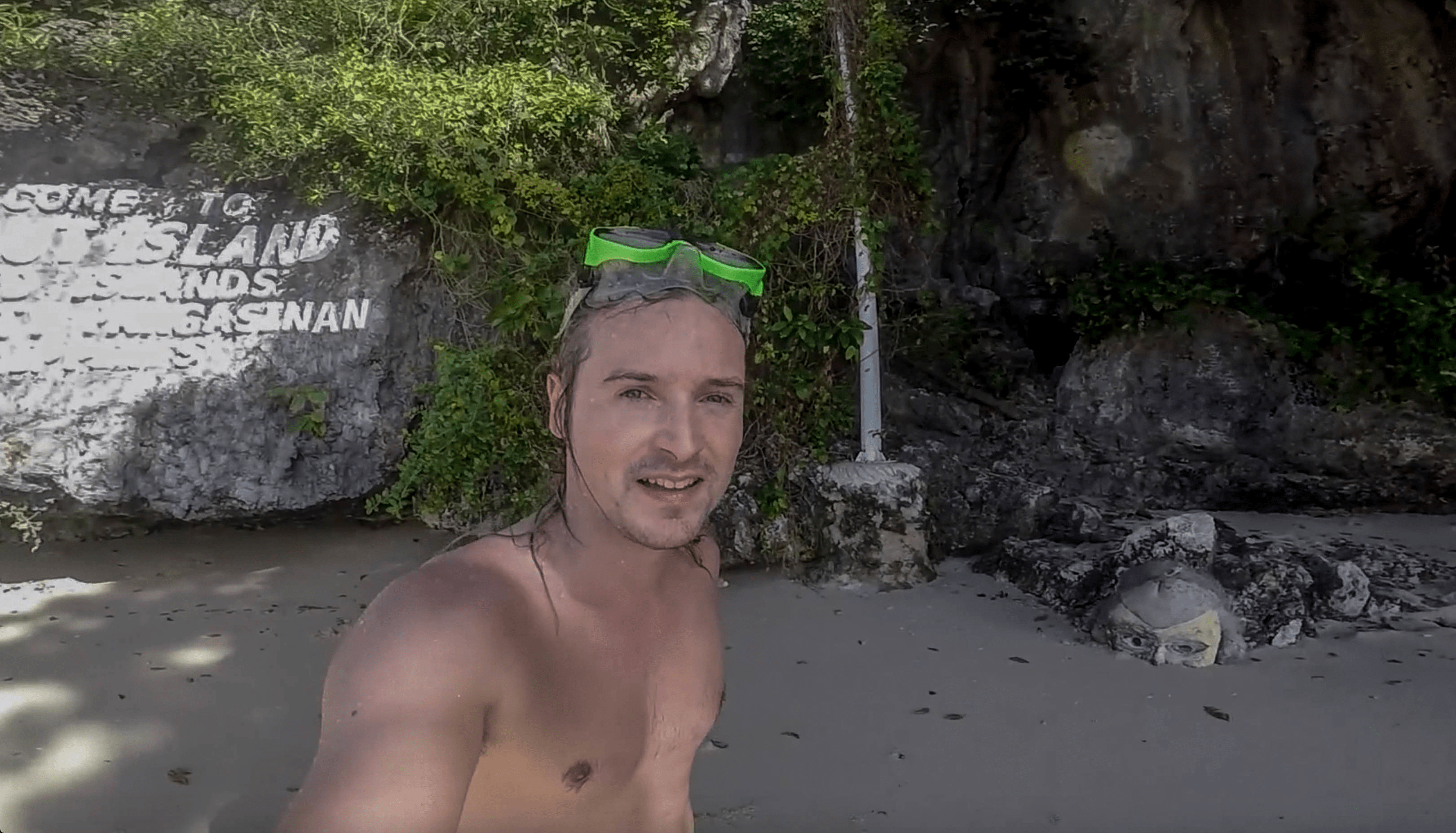 Turned out to be a 'creepy stoneface island'.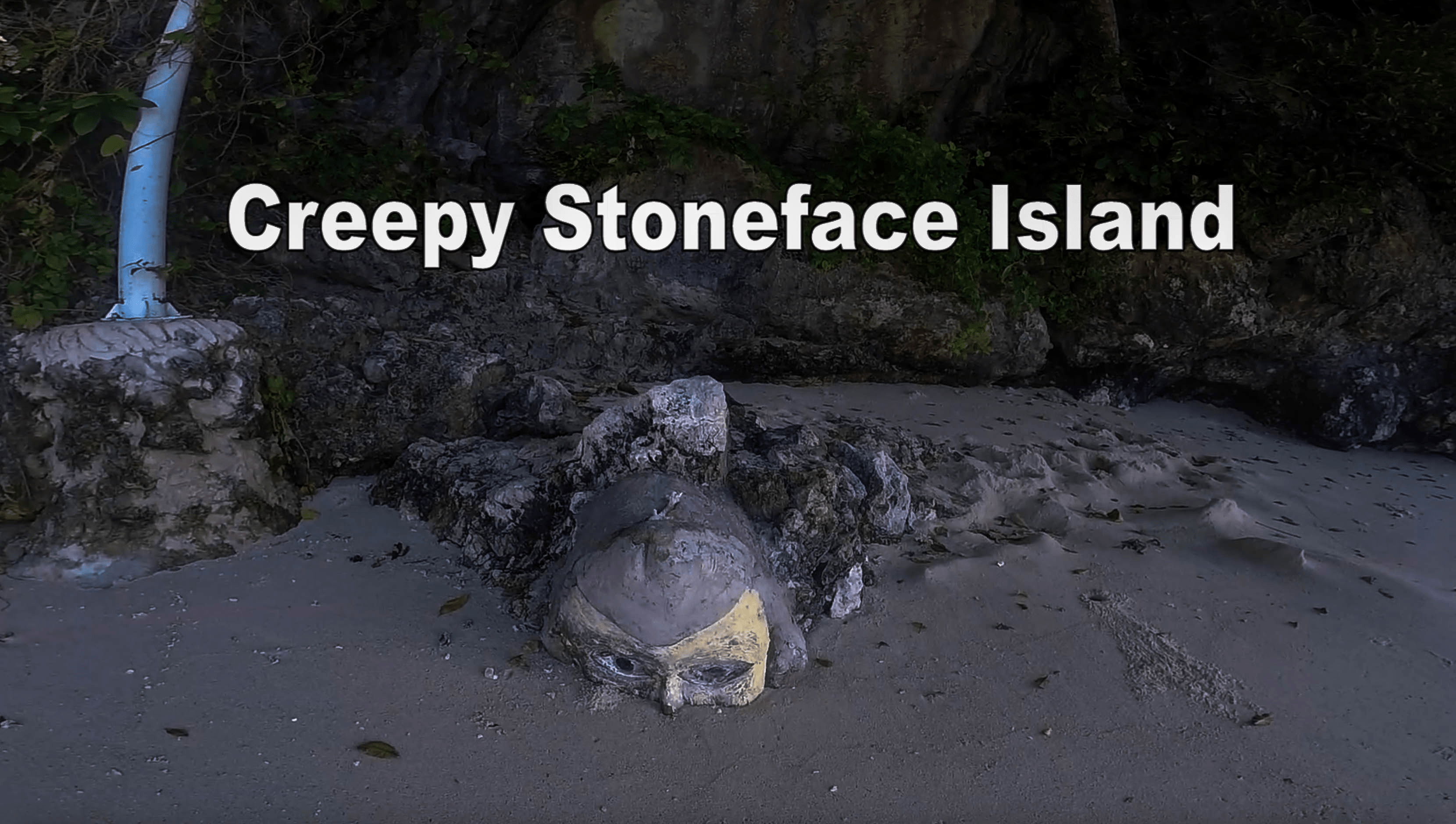 At Quezon Island we had some lunch and I had the boneless bangus (milkfish). I enjoyed it while eating with my hands filipino style. After this tasty meal and took the liberty to go off the small zip-line that was also on Quezon Island. I was a fun little ride for sure! There were many other activities on the island including jetski riding. Quezon Island sure was a more lively island with lots of things to do; and also a bronze statue of mr. Manuel L. Quezon, the second president of the Philippines, was present at this amusing little island.
Eating with the hands is 'Filipino-style'; it's normal and acceptable in the Philippines.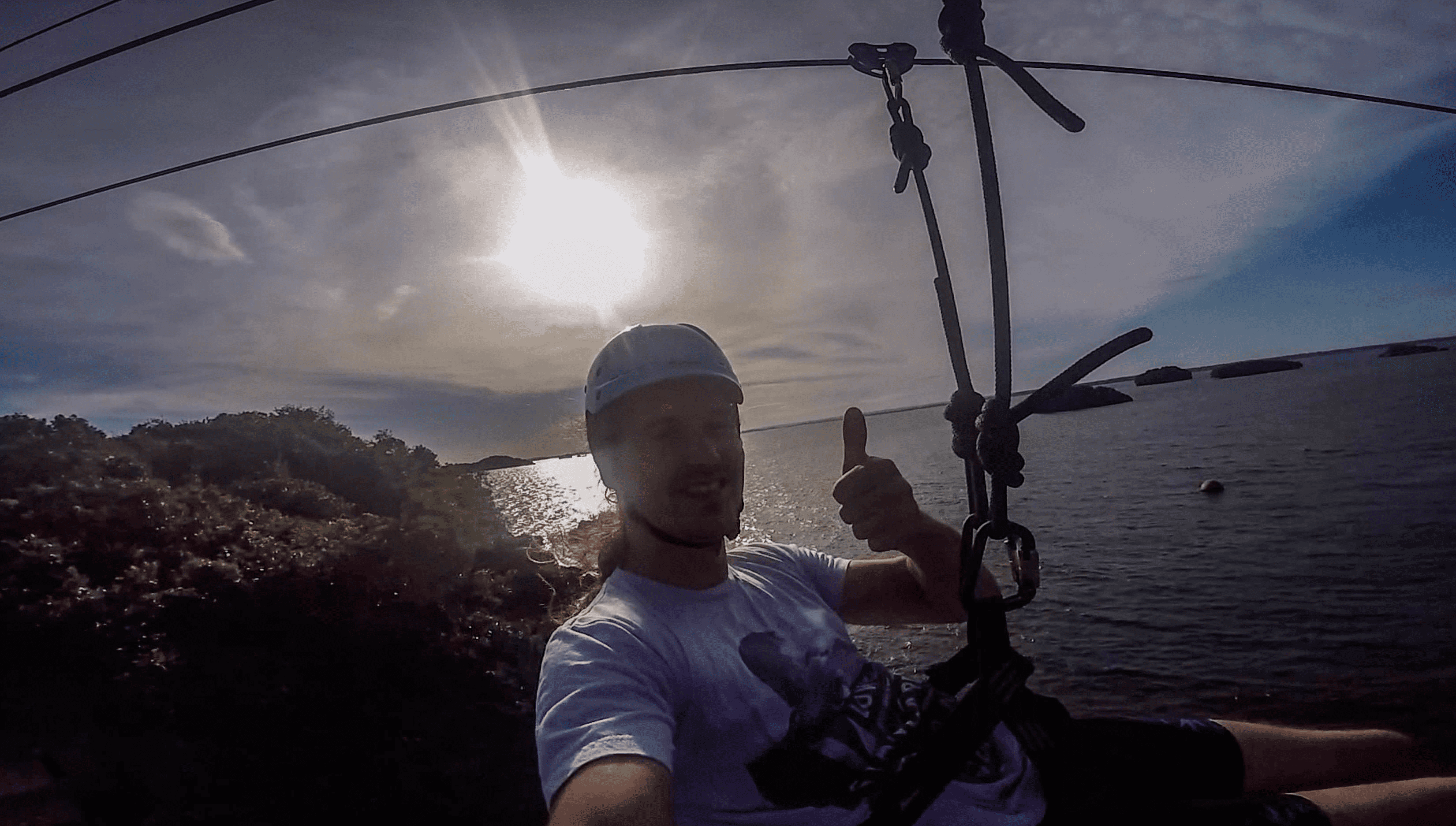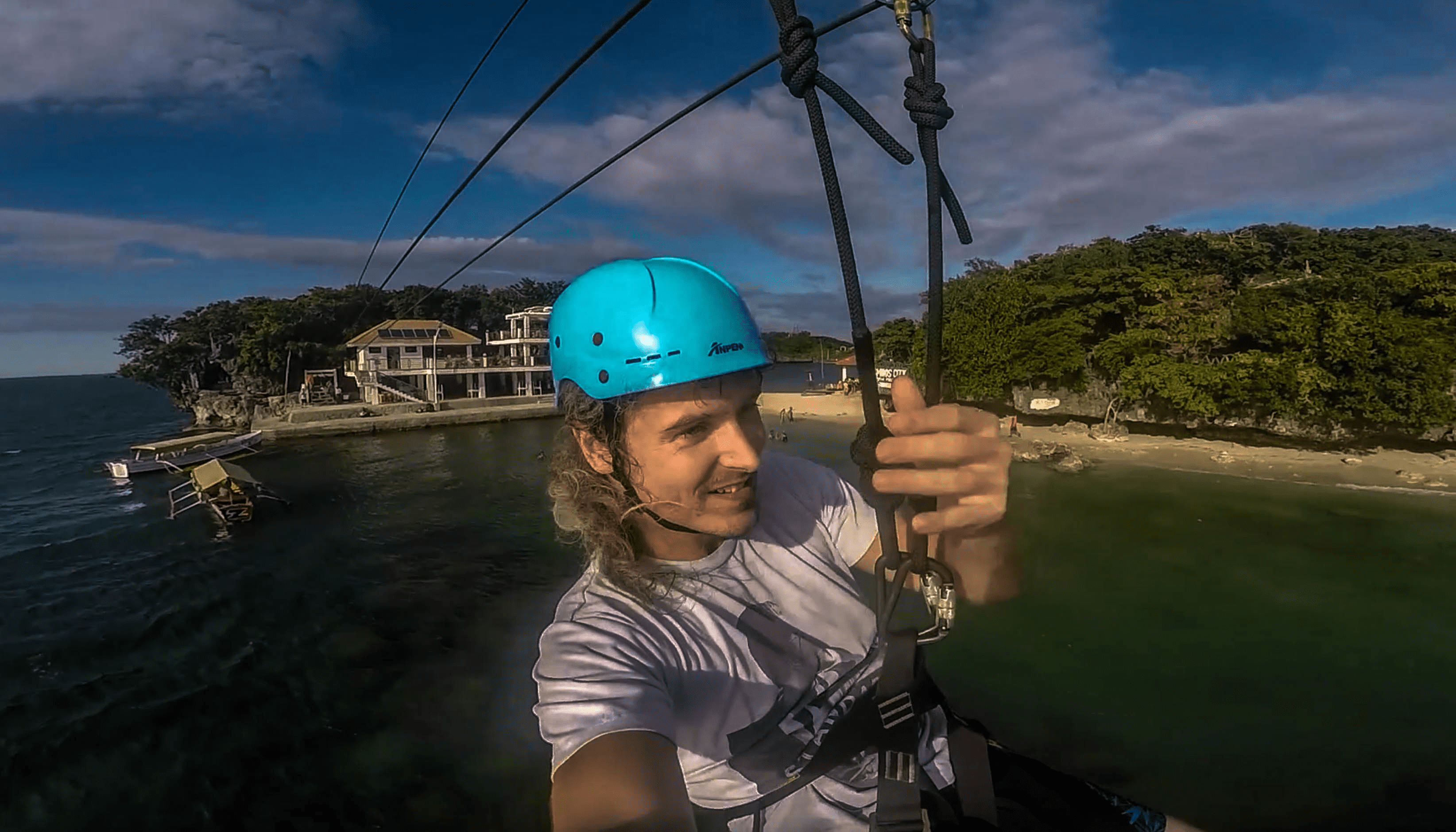 After eating I enjoyed a fun little zip-line ride.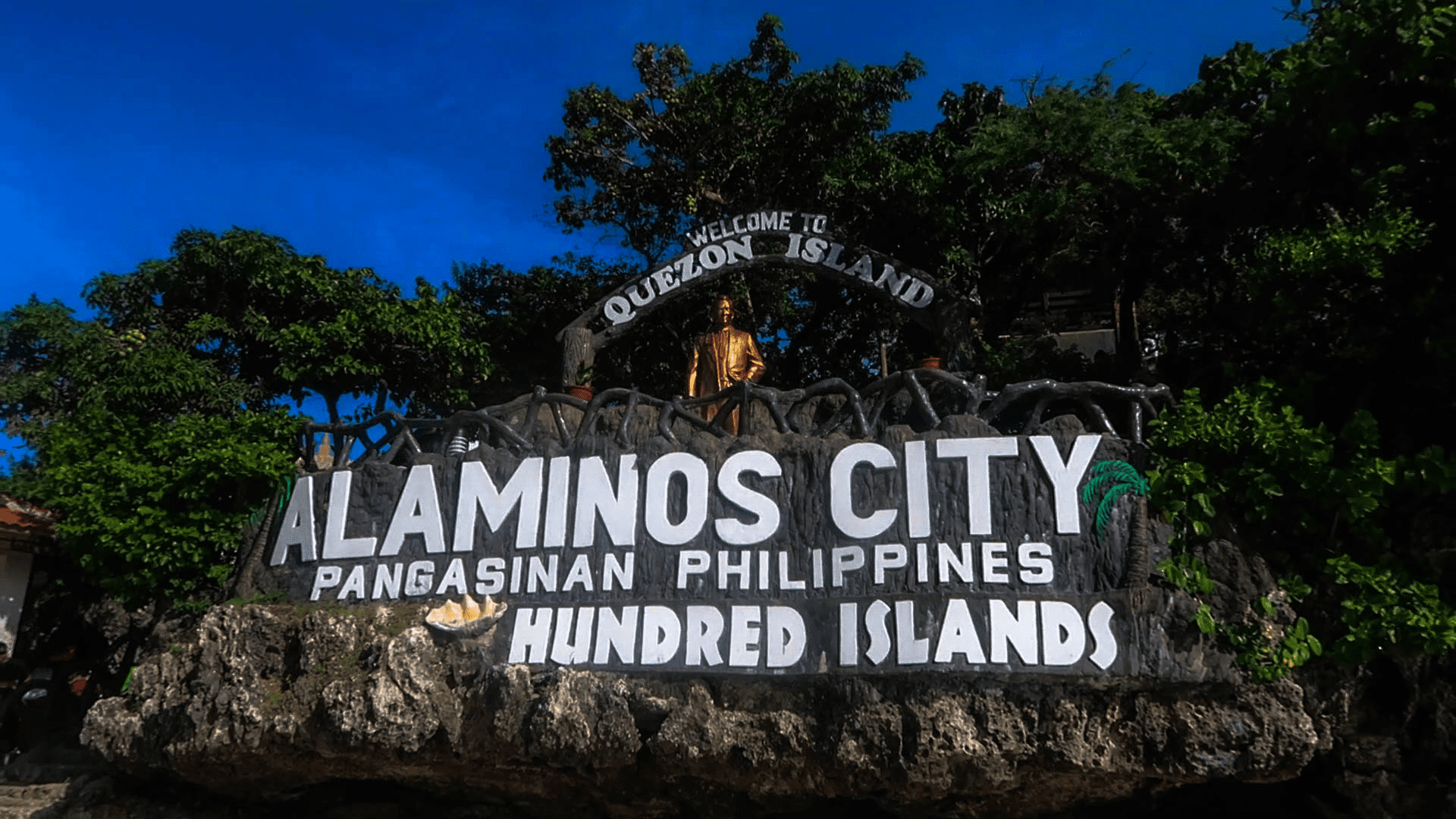 A statue of Mr Quezon himself was also present at Quezon Island.
The last island we went to might've been my favorite after all; but just because of it's peacefulness and serenity. It was Pilgrimage Island and it has huge Jesus statue on it like the one in Rio de Janeiro. This statue is brand new as it was only built in 2017. This island was quiet, well-kept, and just very, very peaceful. I enjoyed it.
The Island has many flower beds and from just how beautiful and peaceful this island was, you could see the devotion Filipinos have for their religion. I still took the liberty to capture this gorgeous little island from the sky. Enjoy the images that I shot with my drone down below, and please consider watching the vlogs I made as well.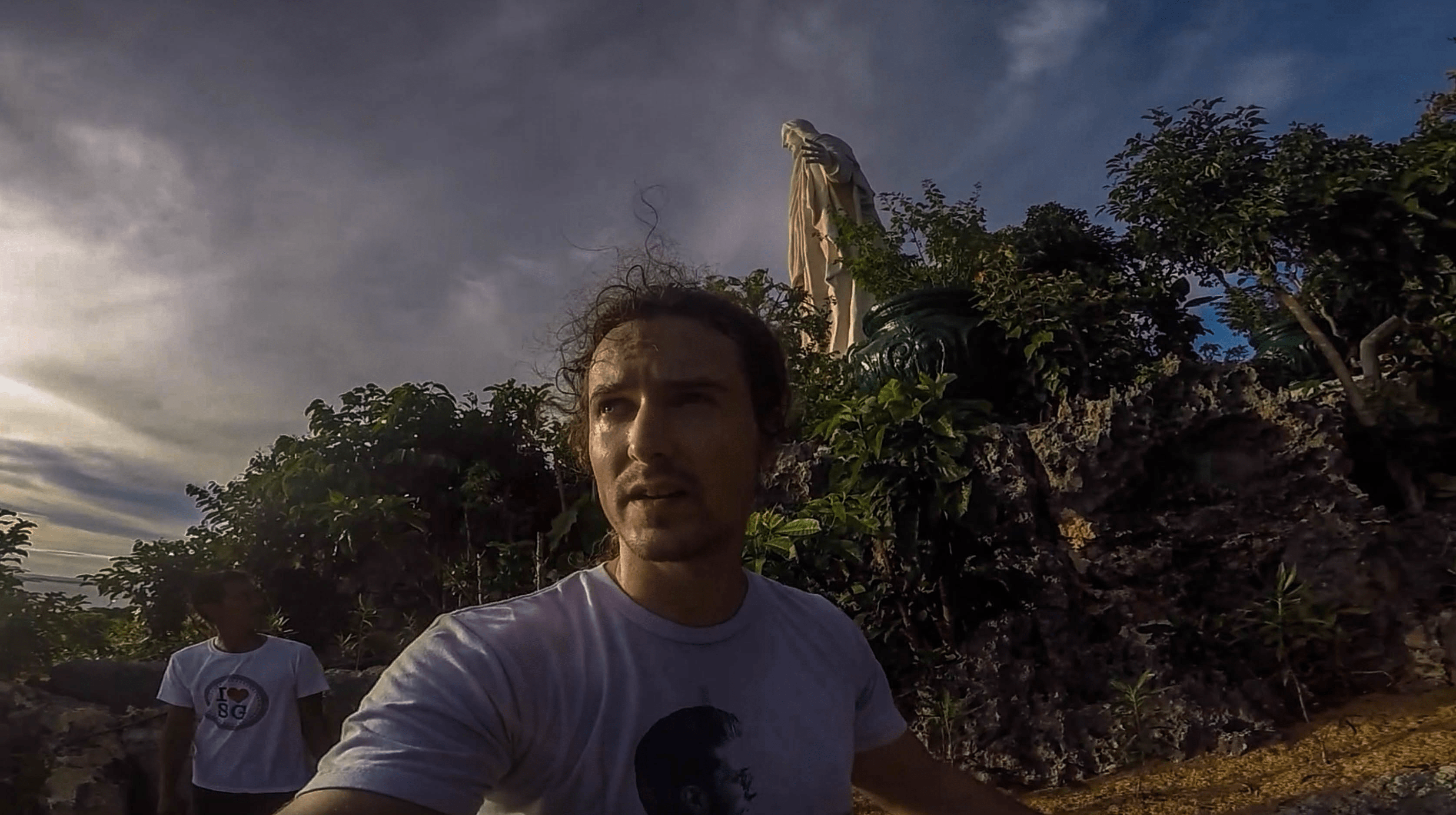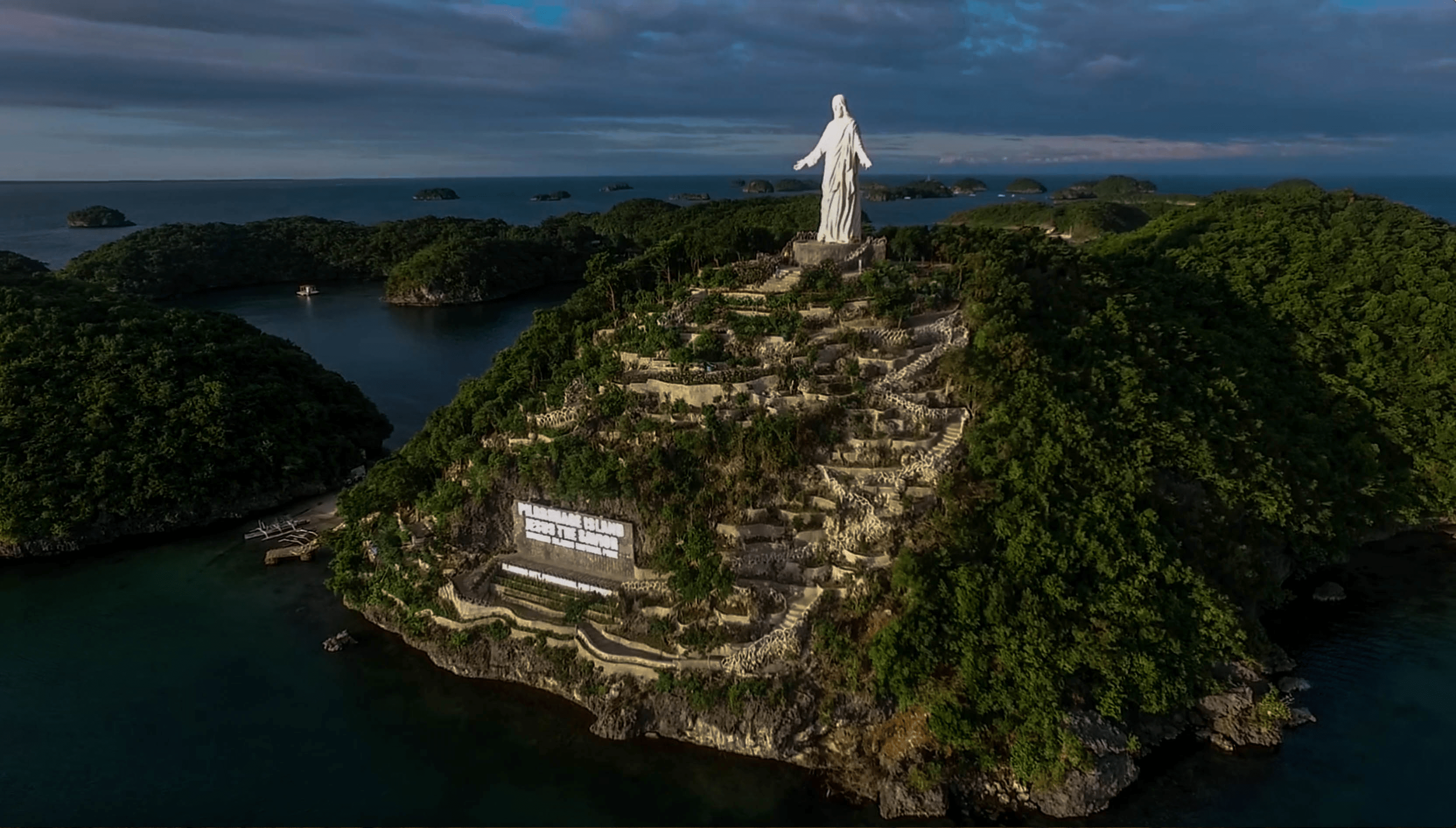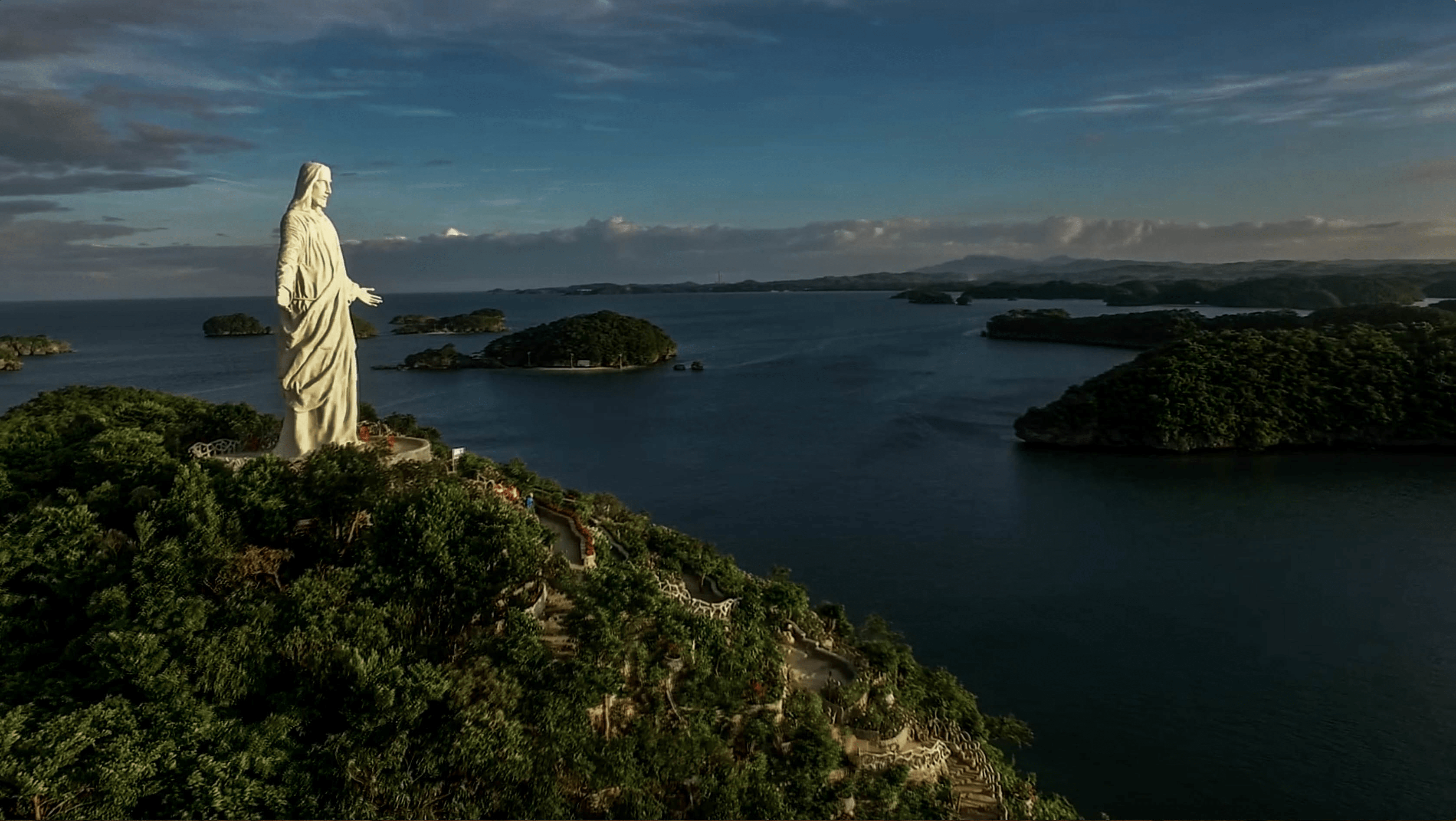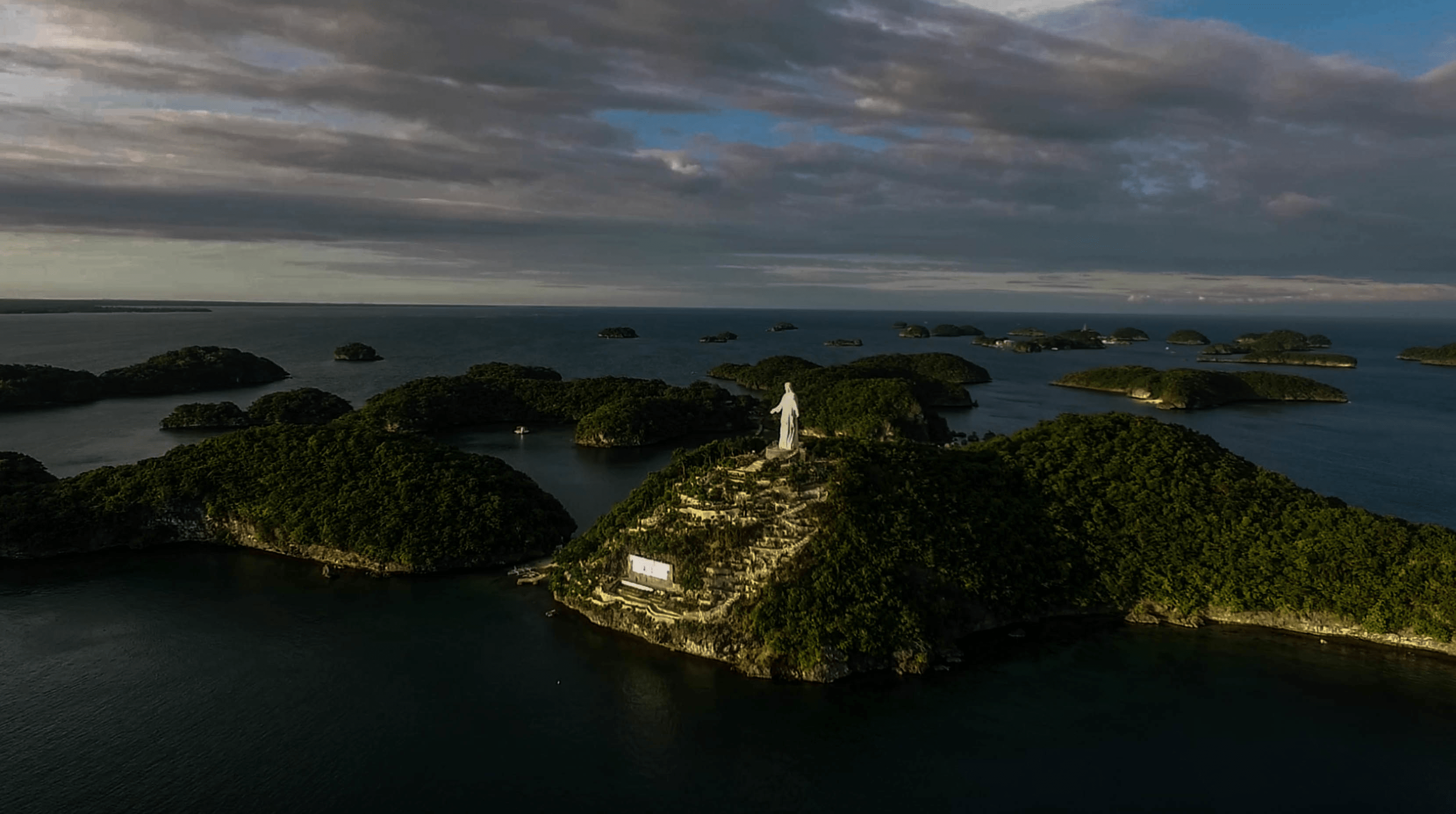 For more information about the Hundred Islands National Park, kindly visit this article.
Previous Blog Post
Next Blog Post