LennyThroughParadise: 2017-09-09 18:43:31
Face To Face With Jesus
Day 2 of my Catanduanes trip. I had the same tricycle driver, and even though it was raining, he proposed we'd go the Talisoy Beach. I held him for a fool a little bit of course since it was raining, but he insisted we would go anyway. I asked him if he thought the rain would stop: he said yes...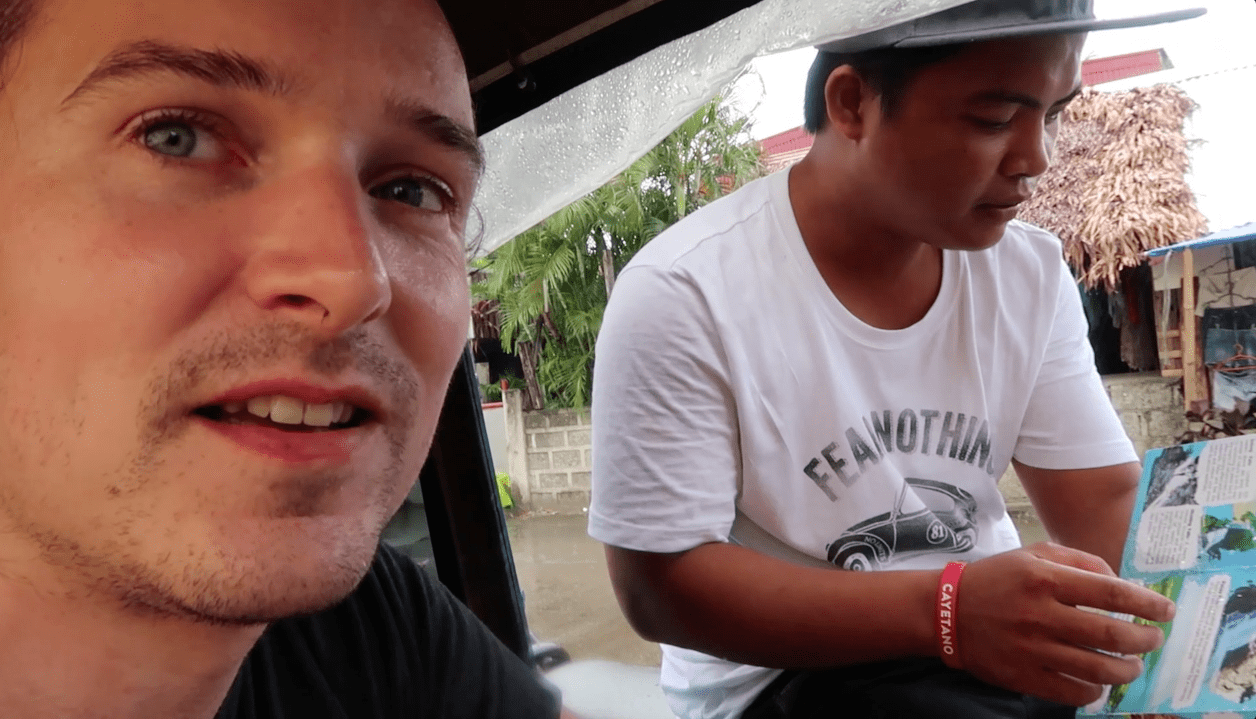 Talisoy Beach
As soon as we got deeper into the province, the rain actually did lessen a bit. And when we finally arrived at the beach, the rain had totally stopped. Maybe the guy at some extremely good sense of when rain starts and stops at his beloved home island Catanduanes.
I paid the 50 PHP entrance fee to get onto the beach, and to the contrary of my yesterday's experience of Twin Rock Beach, there were actually some people already on the beach. It was ok though there were only a few and after some relaxed strolling around through the shoreline, I settled myself down under some cave like formation hide-out spot.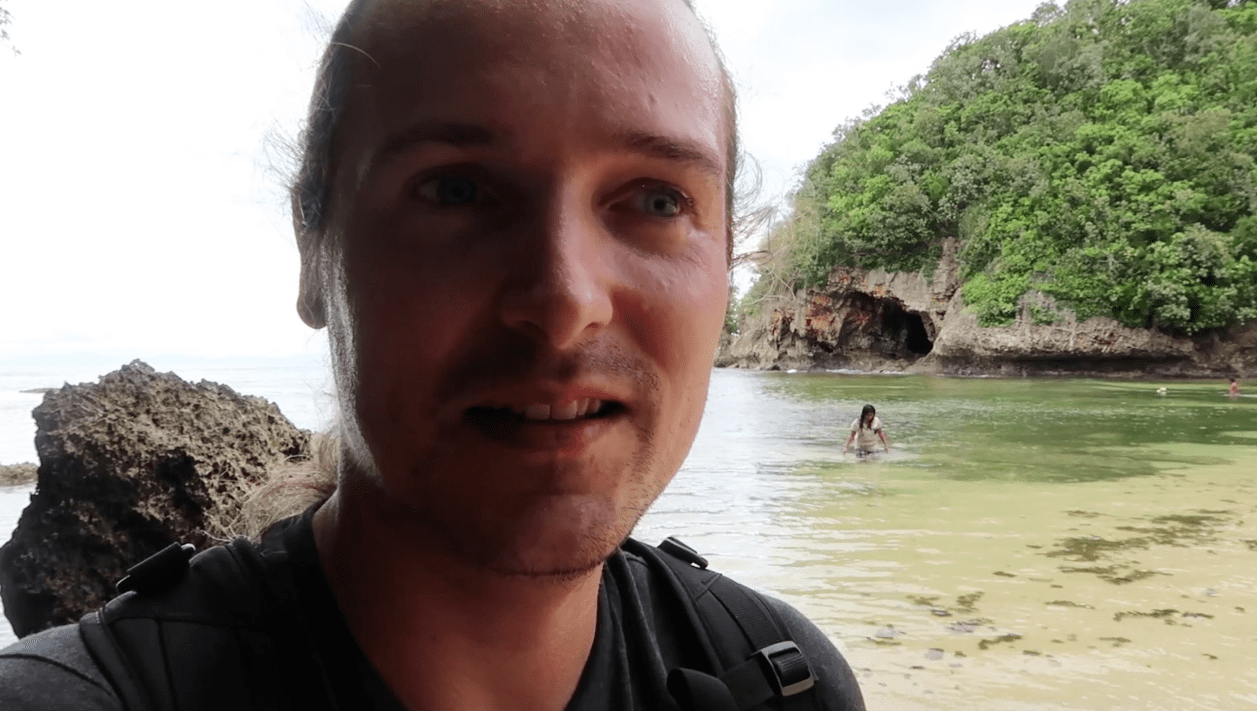 The woman from the entrance stall already approached my and explained to me in broken English that there was a Jesus rock formation visible from the spot I was chilling at. And it's true the more looked at it the more it became a Jesus face. I decided to start flying the drone to take a closer look at it and the nearby sceneries of this cute little beach.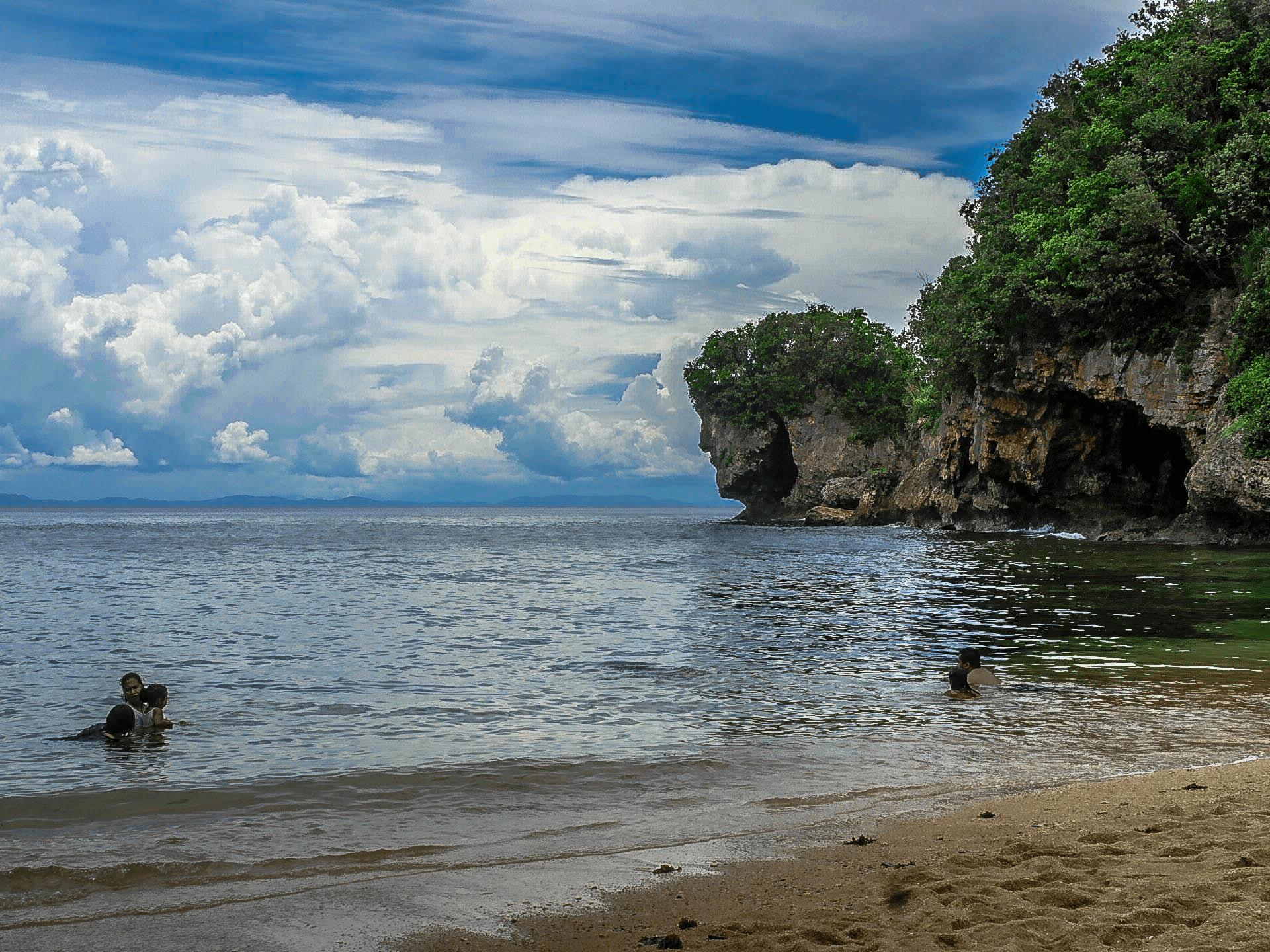 There was a Jesus rock formation there at Talisoy Beach.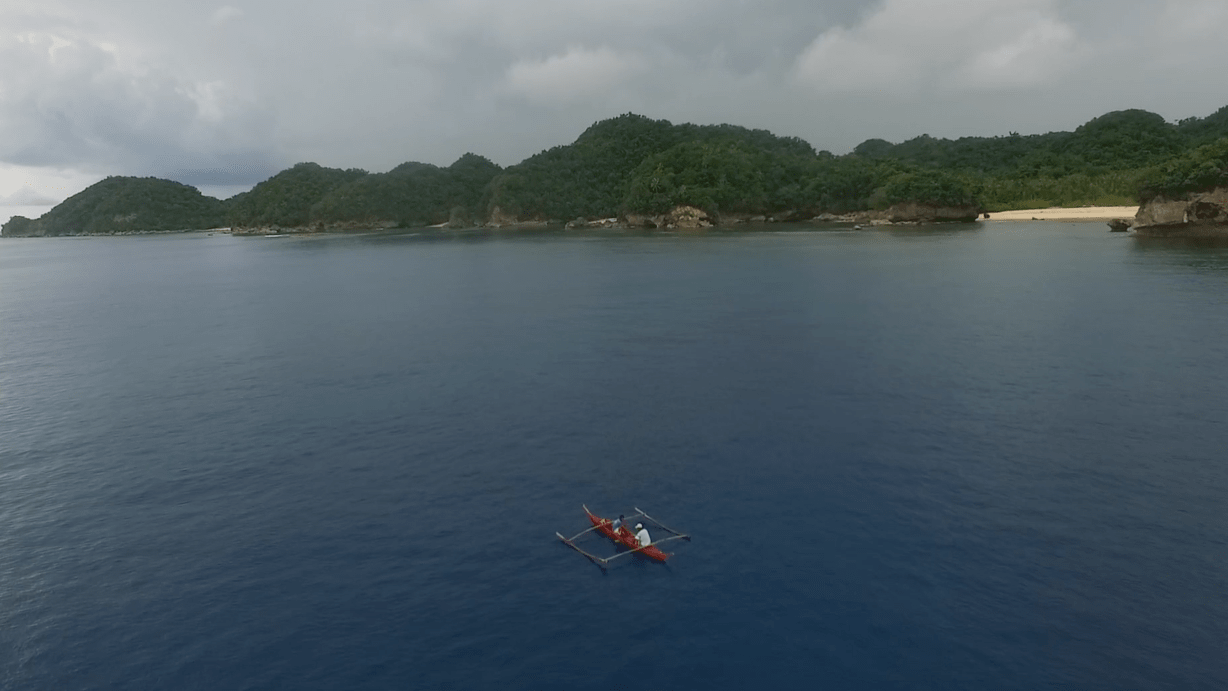 Two local Filipinos were chilling or fishing in this boat not far from Talisoy Beach.
Maribina Falls
It was still quite cloudy so after the drone flight I just decided to get my things and head-on over to the Maribina Falls nearby. I had a very wet experience going to the Hinmick Falls the day before so i really wanted to beat any upcoming rain showers.
I was all alone as well the day before at the Hinmick Falls but the Maribina Falls was definitely more clouded. There were just the lot of Filipino youth playing there though, and jamming with a guitar. It was nice, and I had nice swim for myself taking a heavy waterfall shower clattering down on the top of my head.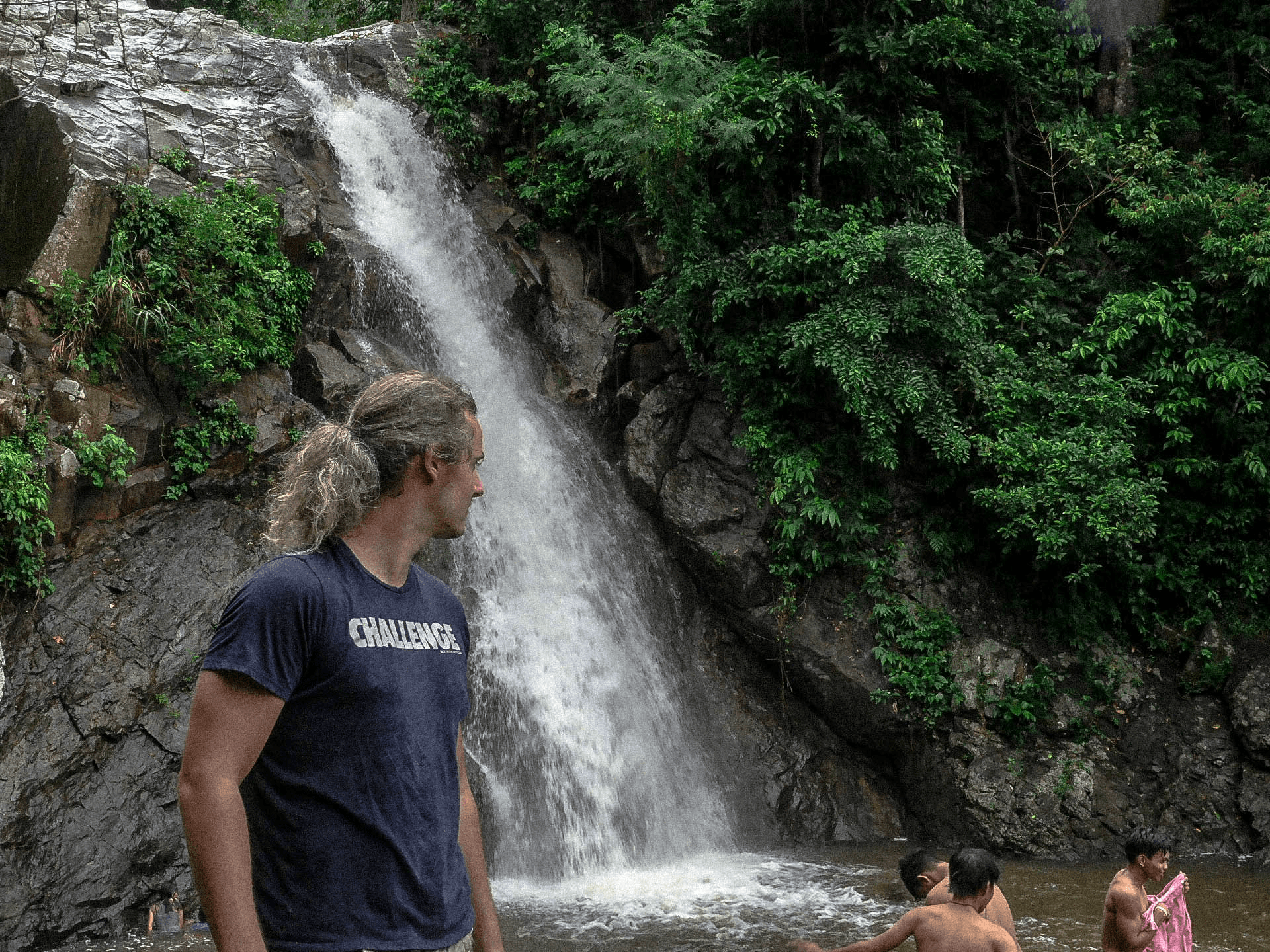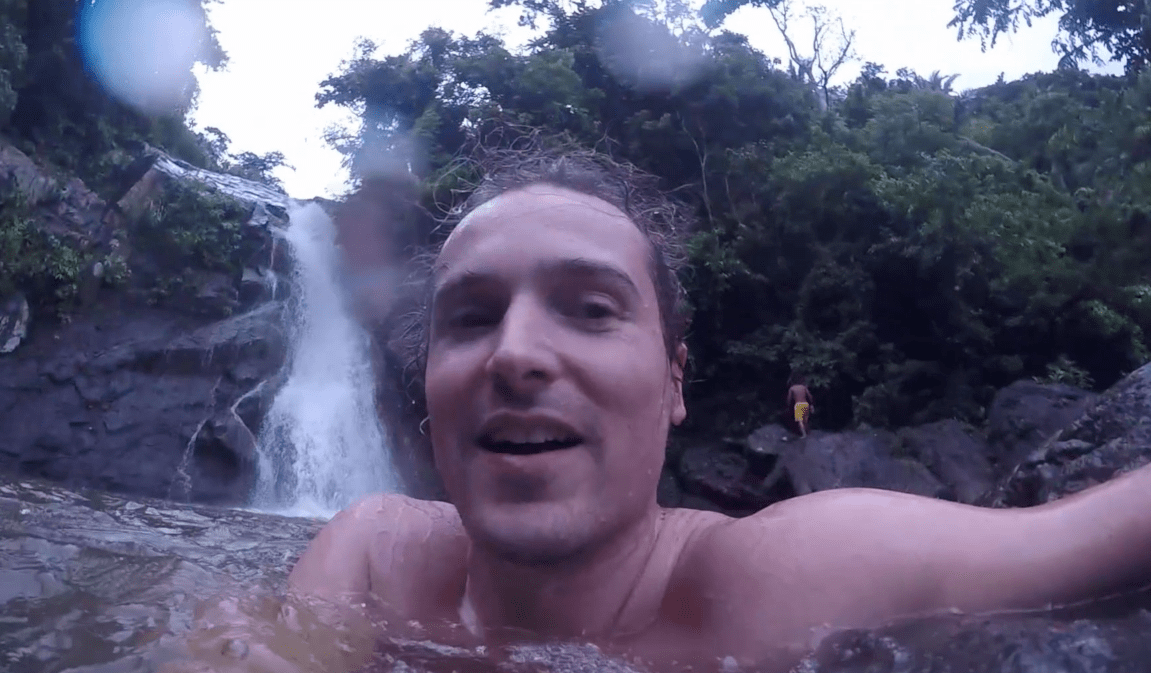 Had a good swim in the falls' water.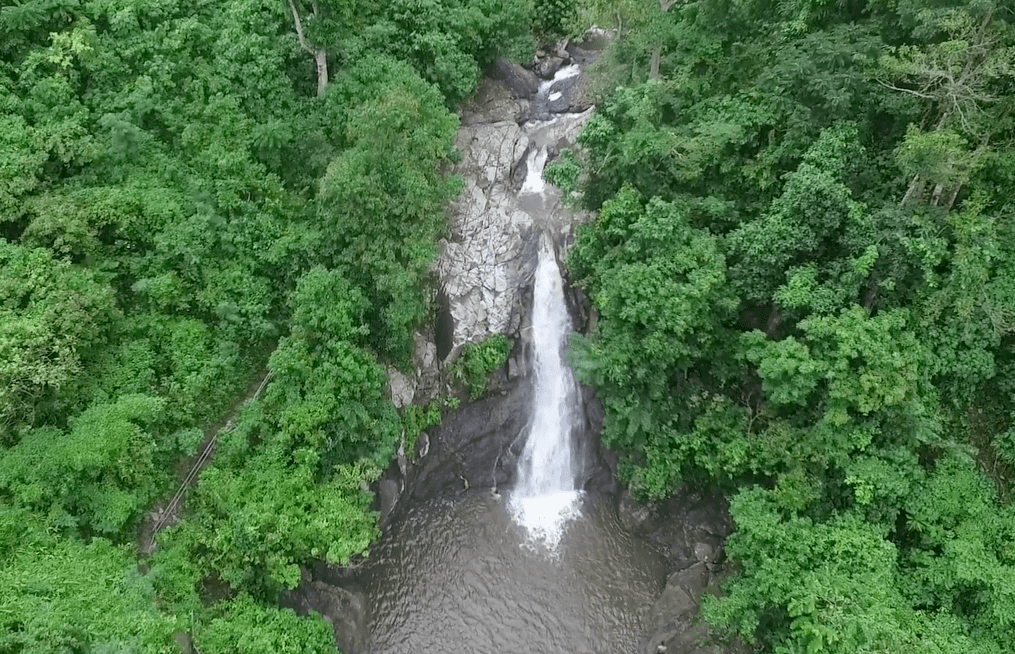 I didn't forget to fly the drone over the Maribina waterfall.
To conclude this blogpost. Being that Twin Rock and Talisoy Beach are right next to each other so to speak. I would recommend Twin Rock Beach. But that's only cause I was alone at Twin Rock, and I don't know how it is there in the summer. Other than that, they were both quite serene, not so busy beaches that make for a nice sunny day to chill at.
For the waterfalls, choose the Hinmick Falls if you're the adventurous type, and the Maribina Falls if you're the convenient type.
I recommend watching the vlog I made about the second day I spent on the lovely Catanduanes Island, here in the Philippines.
I've also written an article about Binurong Point.
Would you like to book a room through Airbnb but you haven't signed up yet? Great! Follow this link and you'll get a ₱1100/$40 travel credit on your first booking!
Previous Blog Post
Next Blog Post