A stunning viewpoint overlooking lush green grasslands, majestic volcanic rock formations, and Catanduanes' scenic rocky coastline.
You're in the Philippines, so be ready for another one of God's natural wonders. When you're in Catanduanes you should absolutely take the effort to go to Baras, and take the 25 minute hike upwards to Binurong Point: a fantastic rocky viewpoint that makes you wonder whether you've landed in a fairytale, an unknown paradise way off the map, or even Ireland…?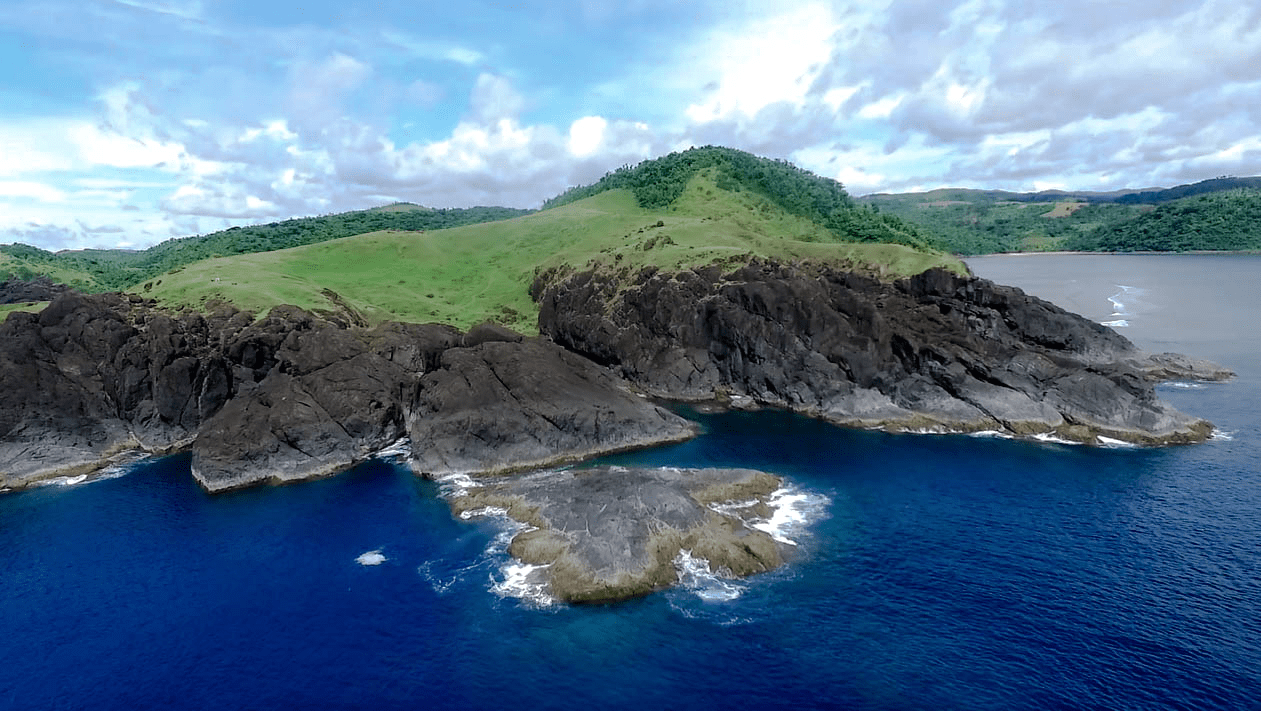 Even though Binurong Point is 'just another' one of Philippine's natural beauties, these fantastic sceneries are one of Catanduanes newest attractions. It will take about 1 hour to go to the sight's start-off point (in Baras Town) from Virac Downtown (capital municipality of Catanduanes Province). Taking a motorcycle is recommended though if you don't have your own car. The second half of the trip towards Baras, you'll be riding in the mountains; meaning taking a tricycle will be not very convenient and will take too much of your time. So if you need public transport, asking around with the tricycle riders for a motorcycle hookup is recommended, but please be sure you negotiate this well. One motorcycle back and forth to the Point (from Virac) should cost not much more than 700 PHP.
Take your time
Once you arrived at the entrance you'll immediately be prompted to sign up and pay the entrance fee of 50 PHP. You'll be assigned a guide who also asks for a 200 PHP payment minimum in the end. There is a strip of souvenir stalls and because of this natural landmark's growing popularity, Point Binurong is getting increasingly more touristic. Don't let this discourage you. Even though the guide steps forward and keeps moving, expecting that you keep following him; just take your time and enjoy the hike, the sceneries, and the experience of moving through the little forest trail taking you towards the actual Point.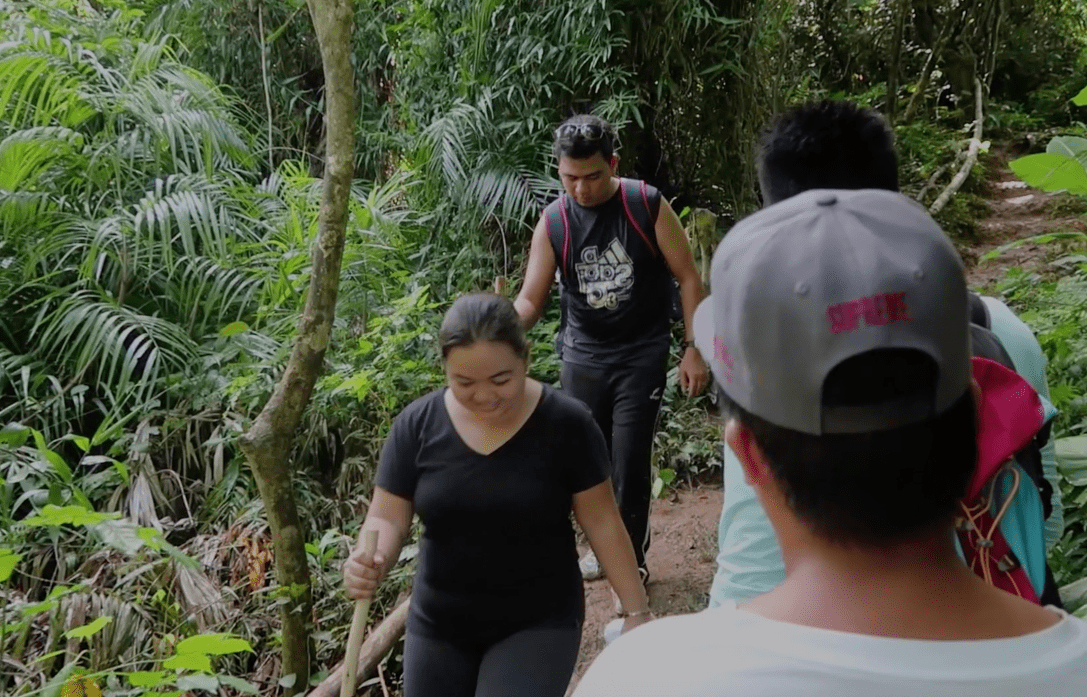 Hikers coming back and forth from the Point Binurong on this little trail in the forest.
You'll know when you've arrived. The green grasslands will 'come your way' as you excitingly walk faster to take in the first few spectacular views. Your entrance onto the green grass fields already provides you with a stunning view over the coastline and ocean. That being said, you're not even close to the 'real Binurong points' that you need to see. These points offer views over majestic volcanic rock formations, an even more jaw-dropping view over the broad scenic coastline of the Philippine Sea (you can see this sea view for like 240 degrees around), and of course these beautiful, lush green grass hills.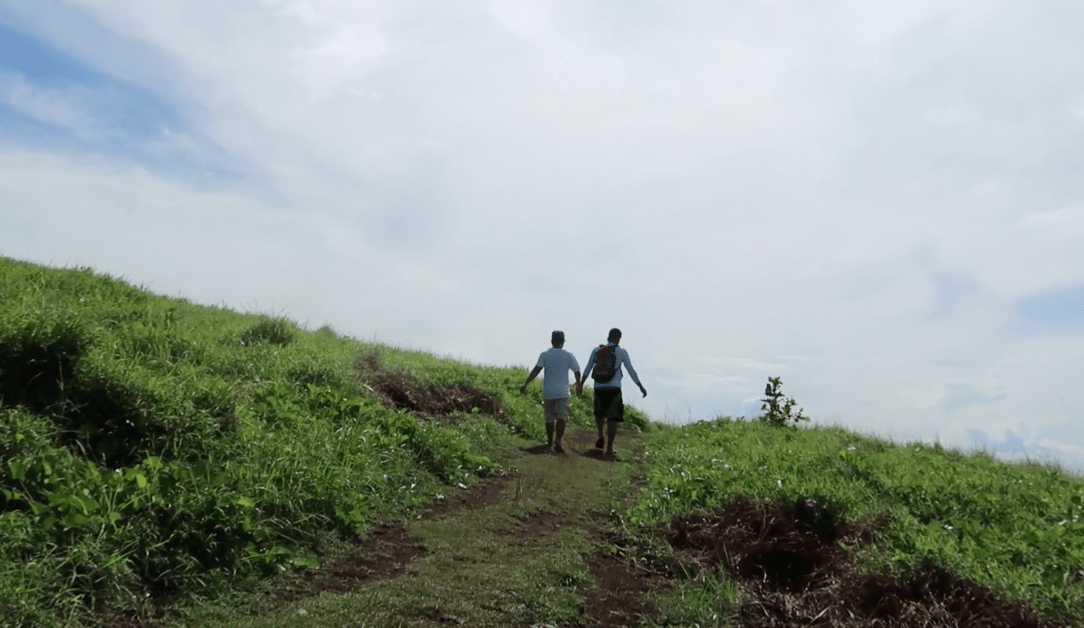 Even after your initial arrival on the green grasslands you'll still have to follow the guides who will take you to the 'official viewpoints'.
The best time to go
By far the best time to go is at dawn; you would want to be leaving Virac at about 4 am preferably. This way you will see the sun rising while it shines at an angle at Binurong Point's grasslands, rock formations, and the sea around the area. This is really some sight to behold, so going early (departing from Virac when it's still dark) is highly recommended. This natural landscape is so beautiful and inspirational that you might wanna avoid most tourists and large crowds. This is also what going early will do for you. You'll be even more amazed of this natural beauty when alone (and with your friends), plus you'll be able to see the beauty of dawn breaking out on Point Binurong's gorgeous landscapes.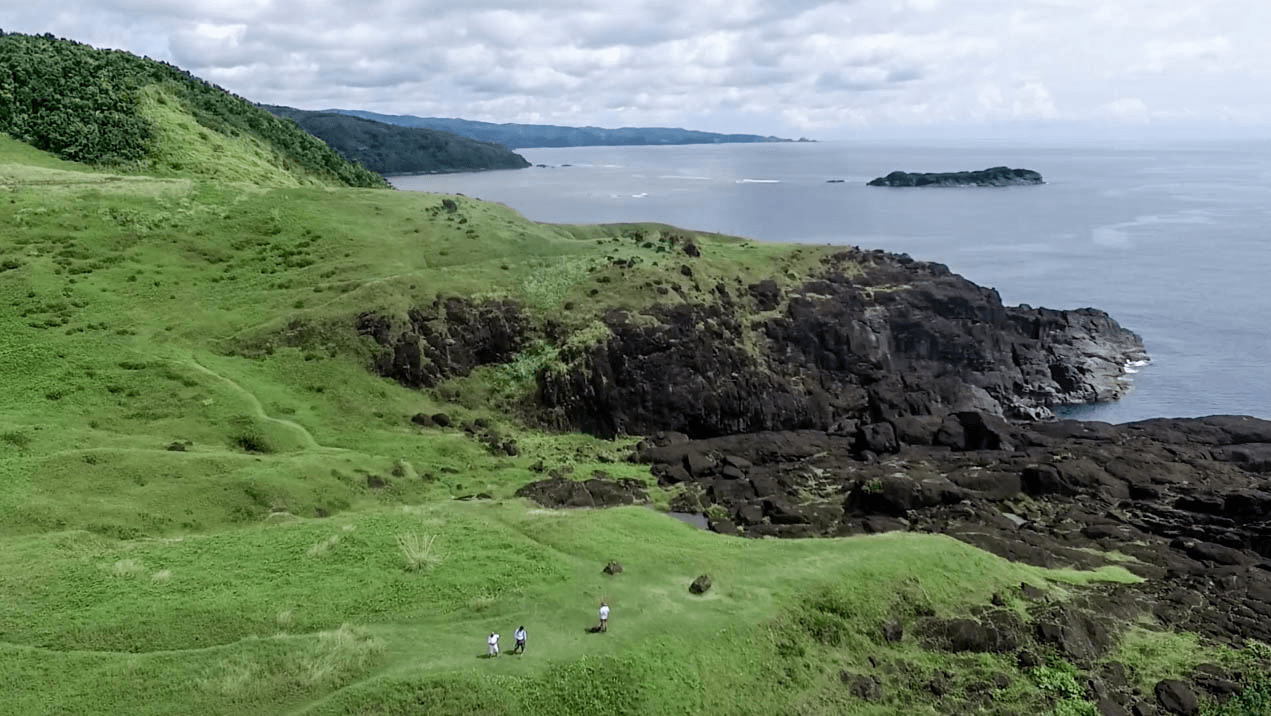 This picture is taken around 10:30 am. We leave it to your own experience to be astounded by this place's scenic sunrise moments.
Worth it
The tour guide will lead you along three different points around the landscape, for you to enjoy the view and take pictures. As I said the whole process seems quite organized, touristically focused, and in some way it's lacking the Philippines' natural vibe of easygoingness, and laid-back attitude. Especially on later times when there are more people, the guide will try to rush you a little quicker through the process than you would like him to. The main takeaway from this whole article is basically that Point Binurong is worth it; but that you should go early, and basically ignore the guide when he tries to lead you quicker through the tour than you would like to go through it yourself.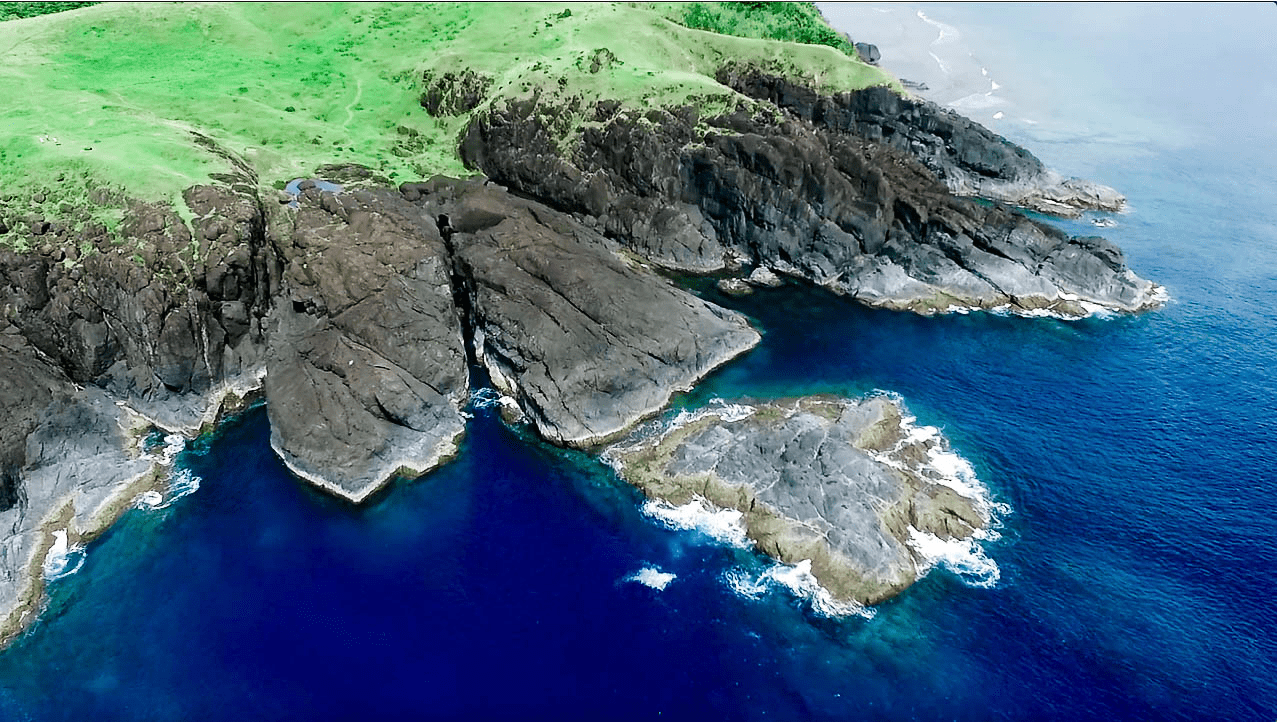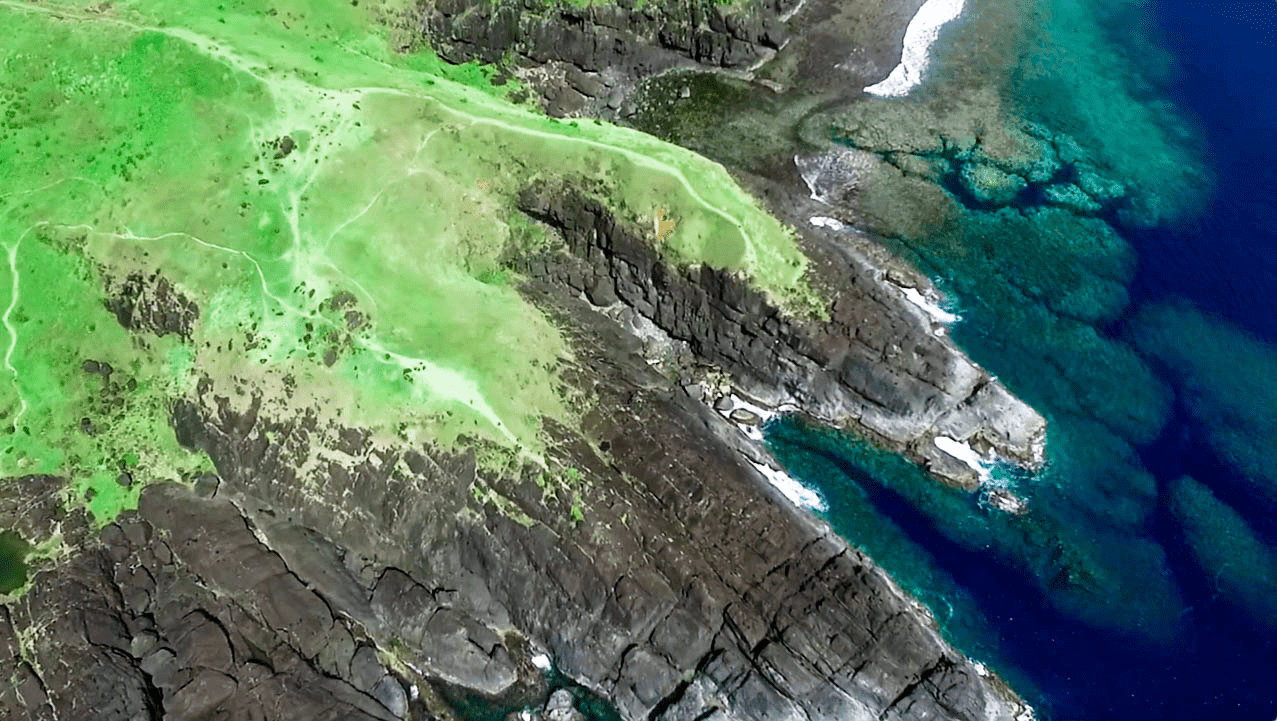 Some say Binurong's gorgeous hills and cliffs are very well comparable with the ones in Batanes, or even Ireland. Many counter there's no need for that comparison; Point Binurong really has its own beauty and charm. This landmark is a true nature's masterpiece and worth visiting. Take away some of the points and set expectations from this article and you'll be prepared to have a beautiful morning and this gorgeous landscape that is unlike anything else here in the Philippines.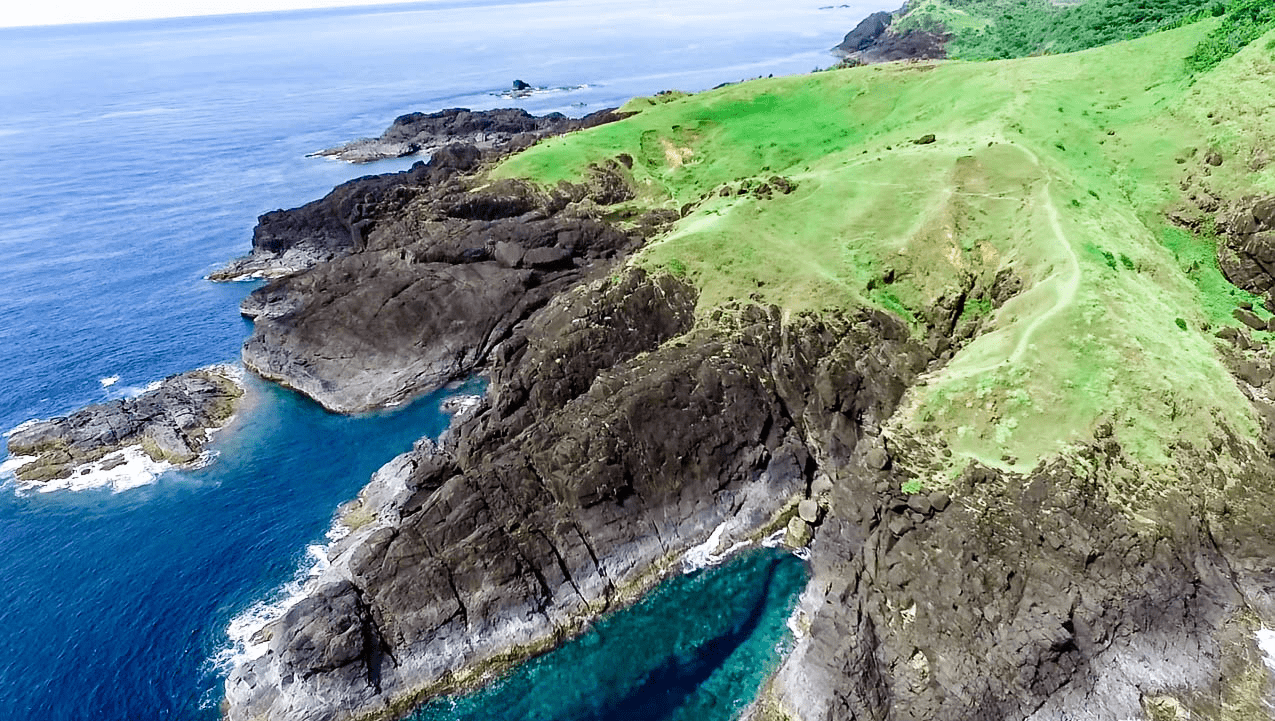 The video below will display a nice compilation of drone footage of the Binurong Point.

Also if you're interested in the full vlog, which the Travel Through Paradise founder made about his Binurong Point experience, please go ahead and follow this link.