Taking you back in time.
If you find yourself passing through Vigan City in the Ilocos Sur province, you will need to pay it's most popular attraction a visit. Calle Crisologo is a Spanish colonial heritage village that will serve as a time machine, taking you back into Vigan's rich Manila-Acapulco trading history…
During Day
Calle Crisologo is worth visiting both day and night. Each timezone has it's own charm and features. At day you will be enjoying the numerous antique souvenir shops around, as well as little museums like the Father Burgos Museum and the Crisologo Museum. These establishments are all settled within the Spanish heritage houses that give the car-free street it's charm. Also during day, make sure you will be enjoying riding a Spanish-style horse carriage called 'kalesa'. This way you can get a nice little tour around some very culturally rich heritage sceneries; the old very prosperous Spanish colonial area in Vigan.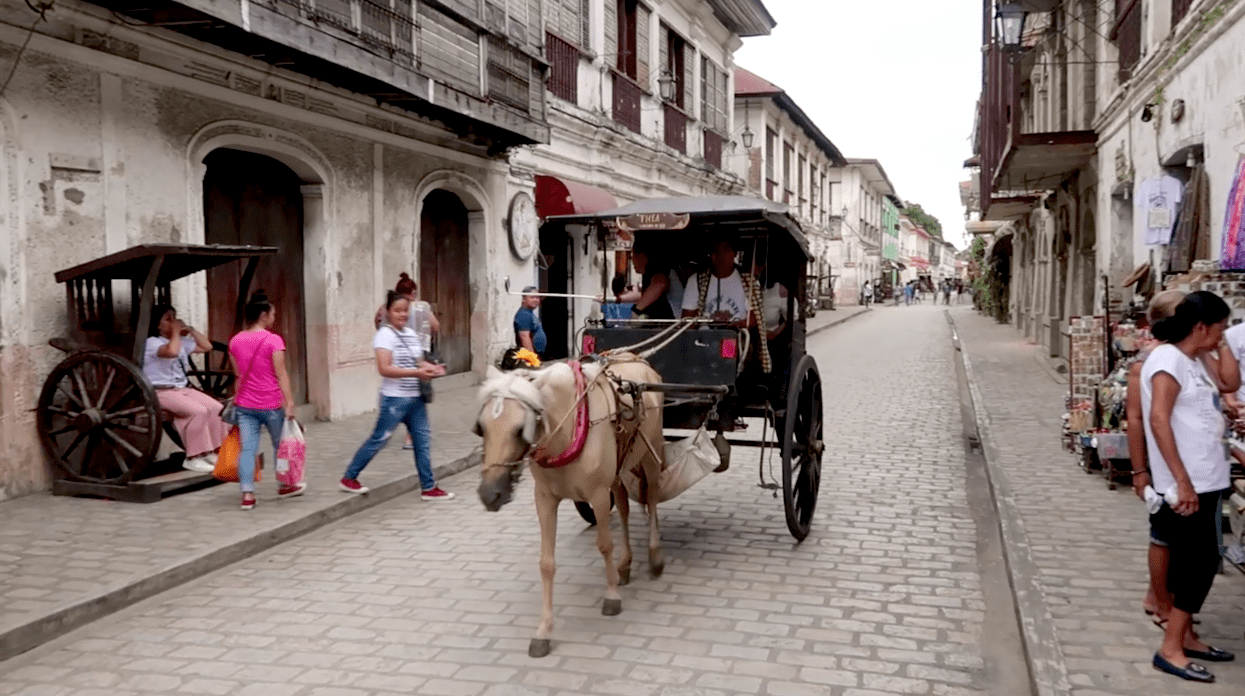 Spanish-Philippine horse-driven carriage called 'kalesa'.
The well preserved houses at Calle Crisologo (or Mena Crisologo) are mostly ancestral homes of well-known people of the past. These were properties of the richer families that prospered during the period of vigorous Filipino-Chinese trading (products like abel cloth, gold, indigo, tobacco). All these houses are well-preserved due to strong structures and good care. The thick walls, huge doors, red-tiled roofs, and staircases leading to rooms with high ceilings are of phenomenal use to your picture-taking ambitions and are there to be admired. As stated earlier, most of these homes are now turned into shops, restaurants, museums, and inns; making sure your day within the Calle Crislogo area will be rich, colorful, and enjoyable.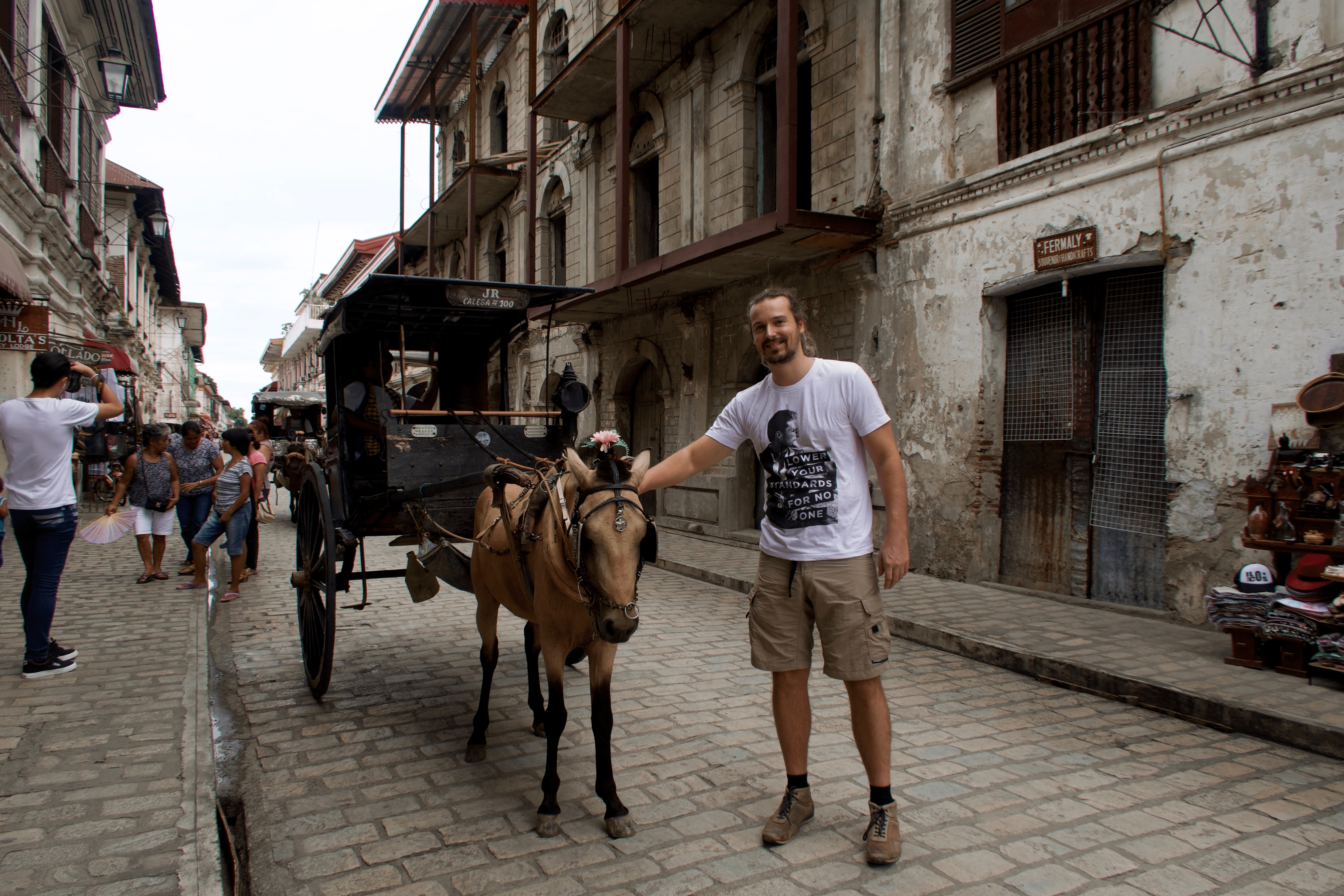 Enjoy the ride in a kalesa or just caress the loyal horses.
During Night
When the darkness falls, Calle Crisologo turns into beautiful. Many people will tell you that enjoying Mena Crisologo during night is even more worth it than during the day. The already picturesque cobblestone streets will be brightened up by aesthetic lamps throughout the area, a wonderful sight to behold indeed. This is something you would have to see for yourself. Also it will be time for you by then, to have a great dinner in one of the Calle Crisologo's nice restaurants. Café Leona would be a choice of many, as they regularly put several tables outside to give their customers an al fresco dining experience. If you have any opportunity to stay in Calle Crislogo long enough to enjoy the darker hours, do it.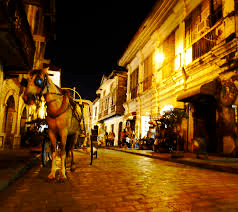 Let the horses rest as most people will enjoy a dinner at one of the area's charming little restaurants.
Its other names
Calle Crisologo, as well as being called Mena Crislogo, also carries the name 'Heritage Village'. This is due to the fact that this famous street was added to the UNESCO World Heritage Site list in 1999.
The reason why they sometimes also call it 'Mena Crisologo' is because Vigan was the birth city of a famous Ilocano writer and politician Mena Pecson Crisologo (1844-1927). This man was very much respected within the Ilocos Region during that time.
Conclusion
There is not much to conclude other than: this is a must-do activity if you would be in the position to choose only one, when in the vicinity of the City of Vigan.