The best destinations Palawan's Capital City has to offer; in 1 tour.
In Puerto Princesa you can choose to 'island hop', visit a true 'Nature's Wonder'; AND you can take a tour around the city going through all the interesting sites and destinations the city itself has to offer! The Puerto Princesa City Tour takes you on a day trip you'll not soon forget; it shows you the best and most interesting places in and around this capital city of Palawan…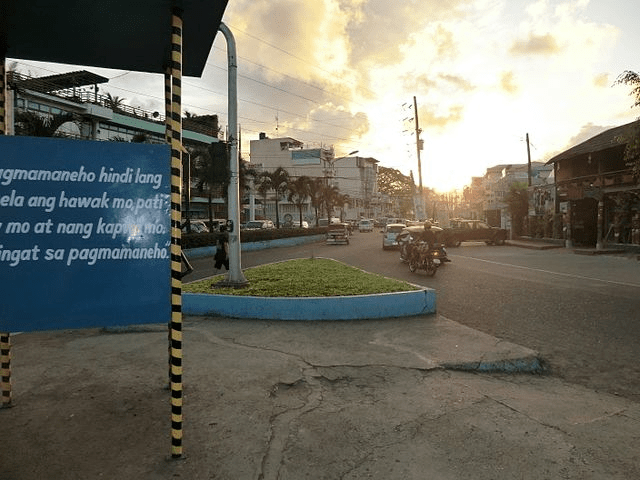 Puerto Princesa City Tour
The City Tour (or 'Urban Tour') is a tour that's scattered around through many different agencies and organizations. Most likely your hotel will offer it, most travel agencies will do, and you can also go up to any tricycle and they would offer you that city tour.
Even though every city tour pretty much can take you to the same places, it's important to remember that the mean price for hotels and travel agencies is about 600 PHP per person. This most likely will taken you on a group tour in an air conditioned van through some of the main destinations.
You can also go up to a tricycle for a city tour and again here the average price should be around 600 PHP. This time though it's 600 for the tricycle and most can fit up to 4 people. Instead of 2400 PHP for a group of four you'll be paying just 600 PHP so it's all up to you and your group's preferences.
It's best to go up to a tricycle that's 'tourism accredited'. They're usually painted in white and blue and found at the airport a lot.
Once you scheduled and/or negotiated your city tour you can be taken along an array of destinations in and around Puerto Princesa City. If you're not in a group tour with other people you can of course put together your own itinerary and in this article we'll outline some of the main destinations you could choose from.
Palawan Wildlife Rescue and Conservation Centre (Crocodile Farm)
In kind of a rural area not far from the city you got the Crocodile Farm which is also its former and now informal name. Nowadays it's called the Palawan Wildlife Rescue and Conservation Centre. 100 PHP per head and you can enter this broadly laid out area with a mini-zoo, breeding area, veterinary care facility, and areas where the real big ones (crocodiles) have their home.
This farm hosts hundreds of crocodile (including the adorable baby ones) including some endemic crocodiles like the 'Philippine crocodile'. The park includes a mini-zoo with other endangered and/or endemic species like the Palawan bear cat, bearded pig, porcupines, different colors and sizes of birds, and other exotic animals.
On the farm the crocs are nurtured since birth, until big enough to be released into the wild. In the breeding area you can view the baby crocodiles and right after that you can observe their (grand)parents. After all of that there is a nice park and mini-zoo where you can have some fun and take pictures, and there you can pose with a big snake or young crocodile as well.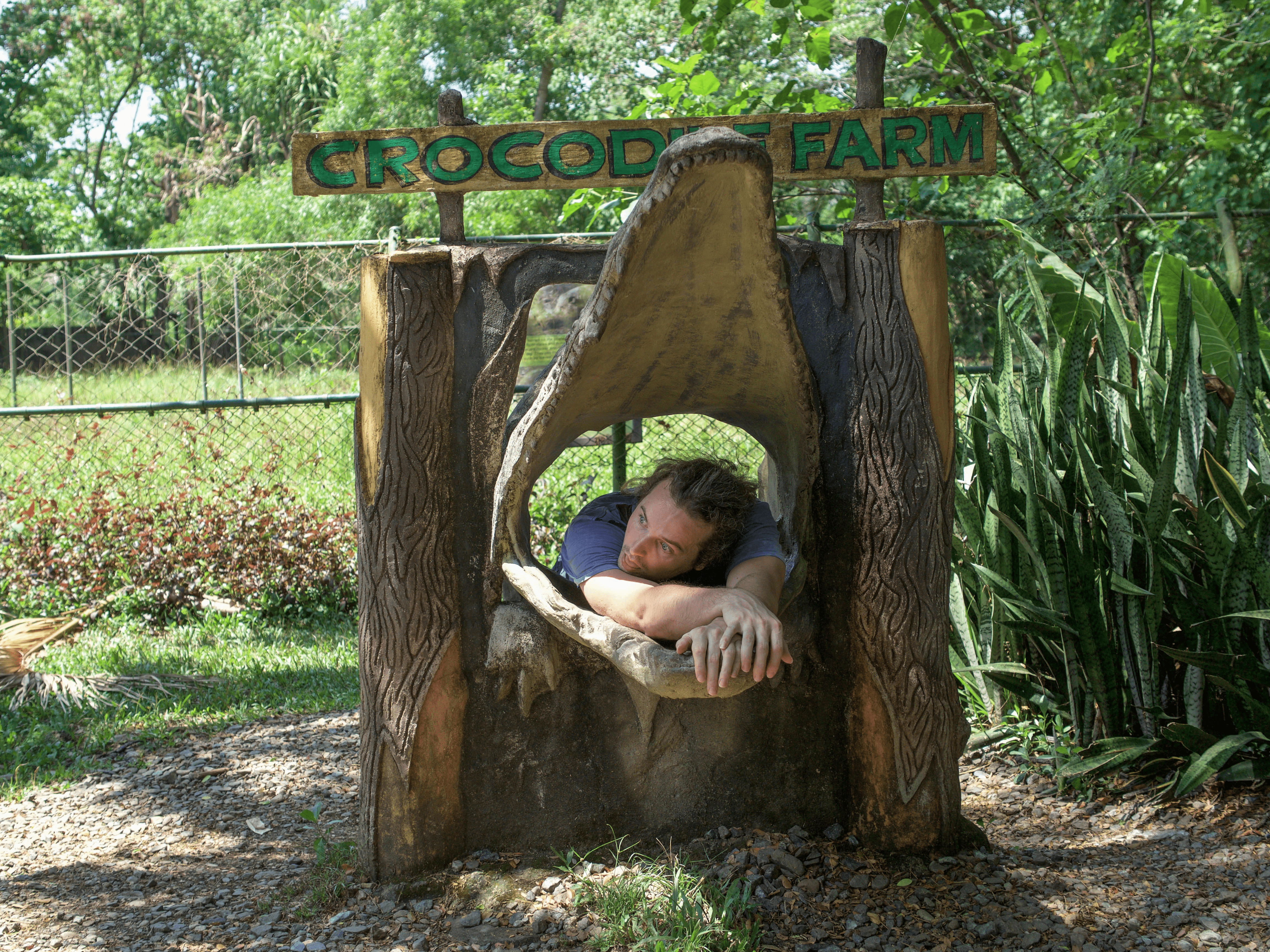 Mitra's Ranch
Located in the hills of Santa Monica Heights a ranch exists which will serve as a great place to relax on your little day tour around Puerto Princesa. Owned by the family of the late senator of Palawan this place is now open for general public as well.
Featuring a log cabin with beautiful veranda this place offers one beautiful view over Puerto Princesa City. There's lots of room to relax, explore, and taking in the sights across Honda Bay. It also offers a zip-line ride (3 lines) costing 500 PHP.
Mitra's Ranch is a good place to relax and observe the nice views and is open from 6 a.m. to 6 p.m. daily. The entrance is free.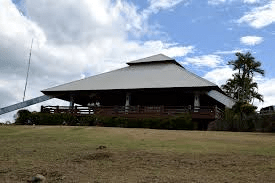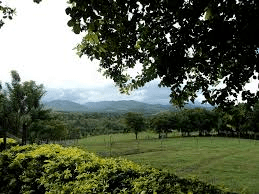 Baker's Hill
Just a couple hundred meters from Mitra's Ranch is a real sweet-tooth paradise. This place also has free entrance but is not open on Monday.
Baker's Hill started out as a simple bakeshop but became so popular that is was ultimately converted to a real park and big tourist attraction. Apart from being a great place to enjoy and buy different kinds of sweets and baked goods; this place is ideal for family and kids as it offers many display and play areas as well as a mini-zoo. Life-sized statues are scattered all around a well-manicured garden and there are many shaded areas to sit, eat, and relax. Try many baked goodies including the Hopia products Baker's Hill is famous for (Hopia Ube, Hopia Baboy, Hopia Mongo).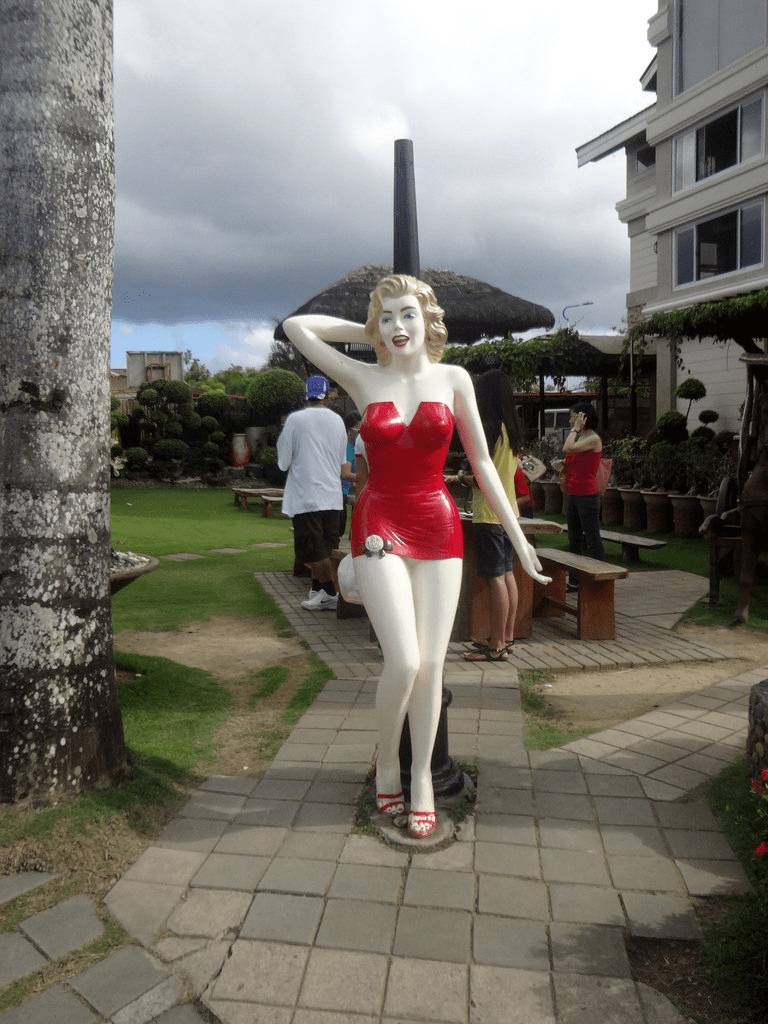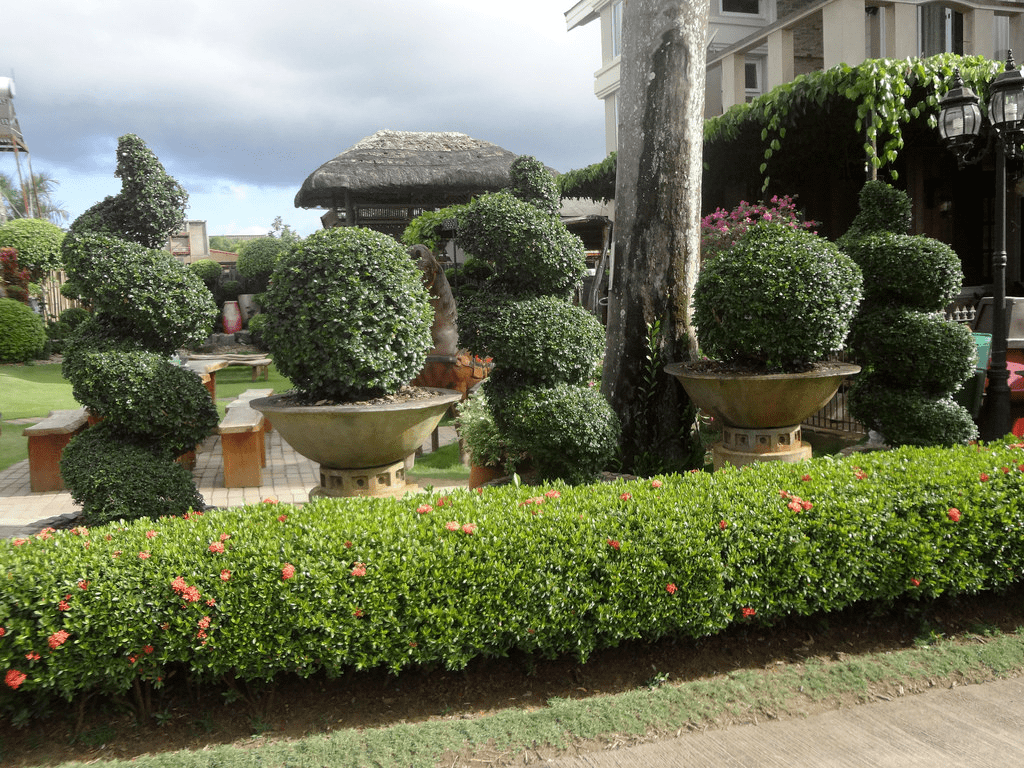 Baker's Hill features life-sized statues scattered around a well-manicured garden.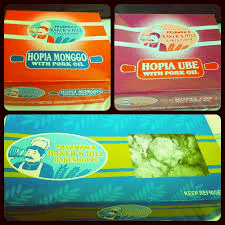 Try the Hopia products Baker's Hill is famous for.
Plaza Cuartel
Be prepared for maybe a change of mood and atmosphere as you go to the Plaza Cuartel. This place is WWII memorial park with some great Philippine historic significance. It's the site of the infamous Palawan Massacre that happened on December 14th, 1944. 150 American prisoners were burned alive at this place by the Japanese forces. Only 11 prisoners survived this tragic event and their names are written at a bronze memorial marker in the park.
On a positive note this place offers some great views over the ocean, it's located near the wharf. Even though the memorials and the history of the place might make you sad for a while, it's really a great place to stroll and relax, while enjoying the beauty of the nature around you.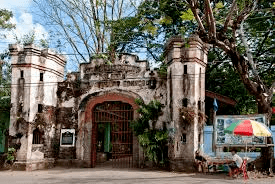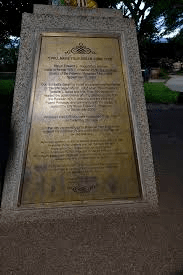 A bronze marker honoring the eleven survivors of the 'Palawan Massacre' that happened on the grounds of Plaza Cuartel memorial park.
Immaculate Conception Cathedral
Just across Plaza Cuartel stands a beloved historical church in Puerto Princesa called the Immaculate Conception Cathedral. Built in the Spanish era, this cathedral is made (unlike other old churches in the Philippines made from limestone) from cement and has a Gothic looking, grand and impressive structure. Standing on the ground where the first mass in the city was held (1872), the church was built in 1961 and has since become a spiritual refuge for both locals and visitors.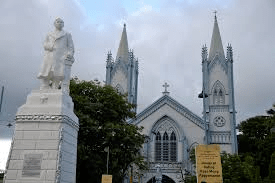 Iwahig Prison
This is the preferred prison to go to in the Philippines; both if you're a prisoner and if you're a tourist. This 'prison without bars' is a real prison with real inmates that you can take a look at as a tourist as well. The prisoners in Iwahig Prison are working on farms, making handicrafts, or engage themselves in all other kinds of vocational activities. This is not a cold and harsh prison with bars and stone walls, but a vast area of greeneries, shelters, ponds; where people (the convicts) freely roam around doing chores of their choosing.
You as a tourist can visit and view how these prisoners live their daily lives. There's even a souvenir shop from which you can buy products the inmates made. You have the opportunity to talk to the prisoners as well and you can even dance with them. This is really a prison and tourist attraction in which the prisoners provide the content. They earn some for all the work they do so in all in all it's not for nothing that Iwahig Prison is Philippines' most popular jailhouse.
Iwahig Prison: the most popular correctional facility in the Philippines.
Binuatan Weaving Creations
Binuatan Weaving Creations is a handicraft shop that makes and sells some real high quality hand woven products. Utilizing some of Palawan's indigenous plant fibers, gifted weavers create a vast array of items ranging from table runners to iPad cases. You can watch them create these items from start to finish and then later buy any of their products in the shop itself. These are all high quality hand woven products in attractive, colorful designs that are getting exported to countries like the US because of their excellency.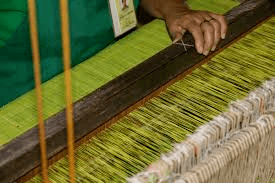 Watch them do it as well as buy the end product.
Baywalk
You might wanna put Baywalk last on your list. This is a popular strolling ground in Puerto Princesa best visited in the evening. Street food vendors light up the space at night selling local food. You can rent a bike or just walk on the concrete road along the shoreline enjoying the vast view of the bay. It's a nice clean area and a great place to relax, eat and drink while enjoying the bay views.
Butterfly Garden
An optional extra on the city tour, the Butterfly Garden is a spectacular garden with amazing looking plants and flowers. It features beautiful, colorful butterflies is many sizes and many are endemic to Palawan. The garden also hosts caterpillars, walking sticks, and some scorpions. Entrance fee to the garden is 50 PHP a head.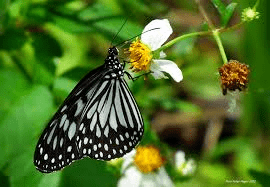 Irawan Eco Park (zipline)
Another optional destinations on the city tour we would recommend is the zip-line in Irawan Eco Park. Apart from offering many other adventure type activities it hosts Asia's longest zip-line at the 9m level. A 1.3km long ride through the jungle will give your city tour the adrenaline boost it really needs. The 1.3km long line is actually 3 lines combined with two stops in between. The 1.3km zip-line costs 800 PHP per person and there is also a kiddie zip-line available at the park.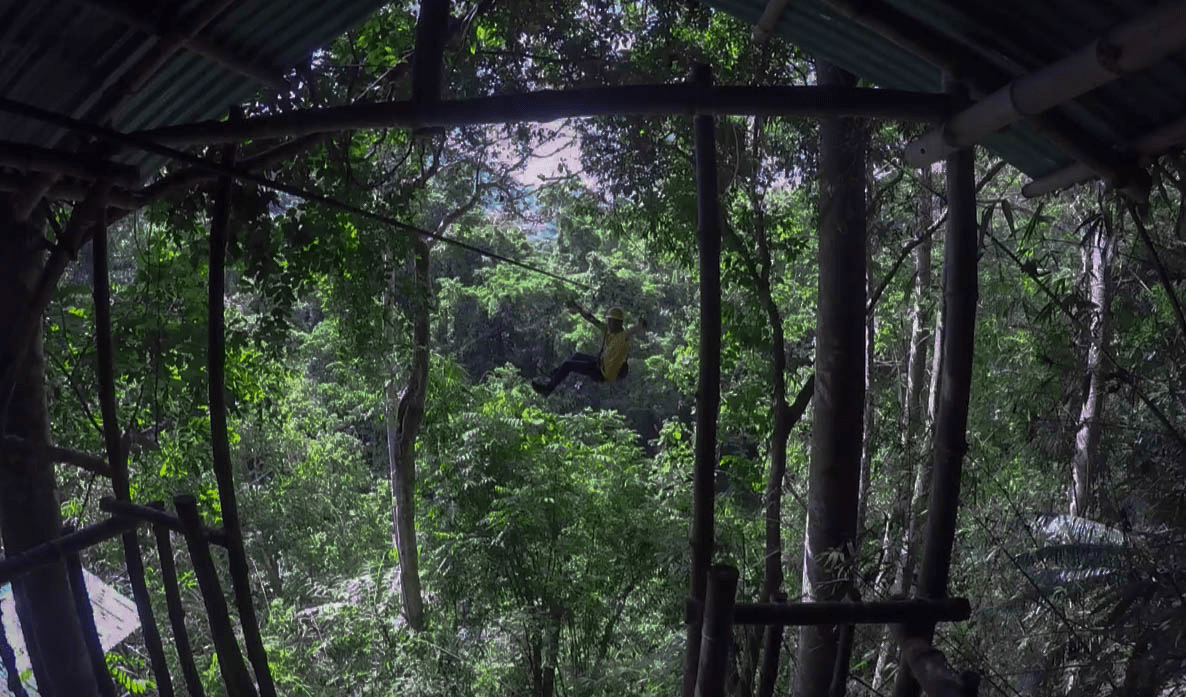 To conclude
The city tour of Puerto Princesa is really a great way to go about all the famous destinations around the city. Enjoy an air-conditioned van or just a cute tricycle according to your wishes and budget. Plan well in regards to what you don't wanna miss out on, keeping in mind the time that is available for you. This is a great tour for the happy city- and day trippers that are staying in or near Puerto Princesa, the capital city of beautiful Palawan.