A fantastic day trip is ahead of you as you'd travel to one of Laguna's favorite falls. The Cavinti Falls are also known as the 'Pagsanjan Falls', which is the 'official local name' (we will refer to the waterfall as Pagsanjan from now on). These falls really are as amazing to travel to as well as to travel through, or even into!...
Are you ready for a dreamy trip towards an amazing and strong waterfall? Laguna has some of the coolest waterfalls and the Pagsanjan Falls really have to be on your list; especially if you're the adventurous or downward "splashy" type...
The Pagsanjan waterfall experience
You would normally think that you would have to take a plane or a ship to see these hidden gems of nature. Just a few hours of drive/commute from Manila, you will be able to witness the beauty of the Pagsanjan Falls.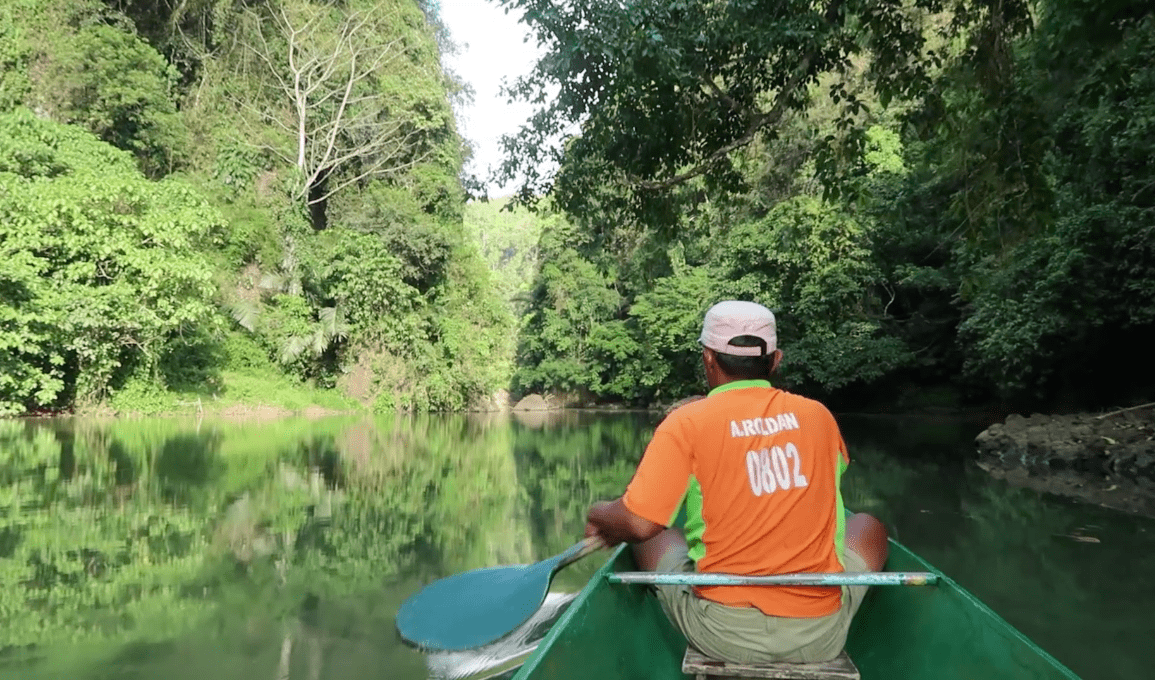 Enjoy the ride as these boatmen will take you to the Pagsanjan Falls.
It is located in Cavinti, an adjacent town to Pagsanjan. You may rent a "banca" or a small boat that will take you to the falls or "shoot the rapids". You will be amazed as well how skilled the boatmen are. You'll be fascinated to see how they manage to move the boat in very small spaces in between rocks and pull it up on stair-like formations at the river on the way to the falls.
Also the natural sceneries and picturesque local villages you will encounter will take your breath away, and warm your heart. Highly recommended when you're anywhere near Cavinti or just anywhere around in Laguna..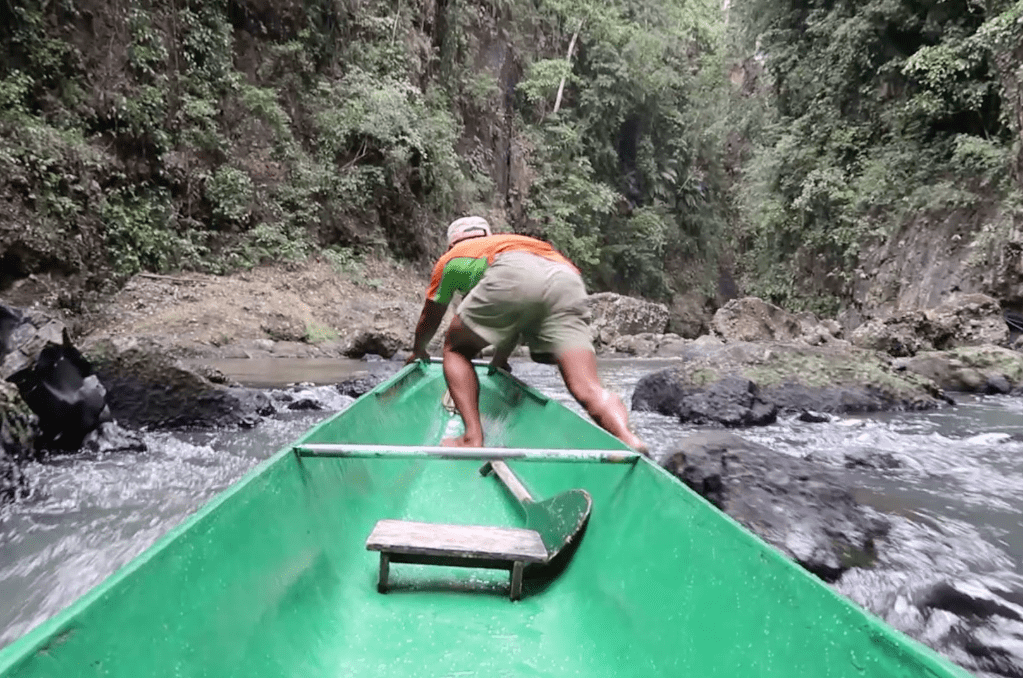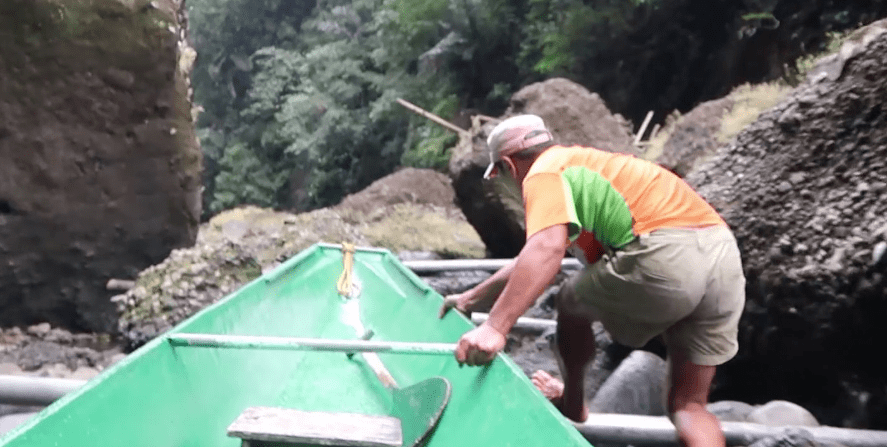 The very skillful boatman will give you quite the performance..
Finally you will arrive at the falls and you will see and feel the strength of it. Then you see these wooden rafts laying around and the boatmen will offer you to step onto it, they will want to take you closer to the waterfall! Of course you oblige and then get excited: you're about the enter the 'Devil's Cave'...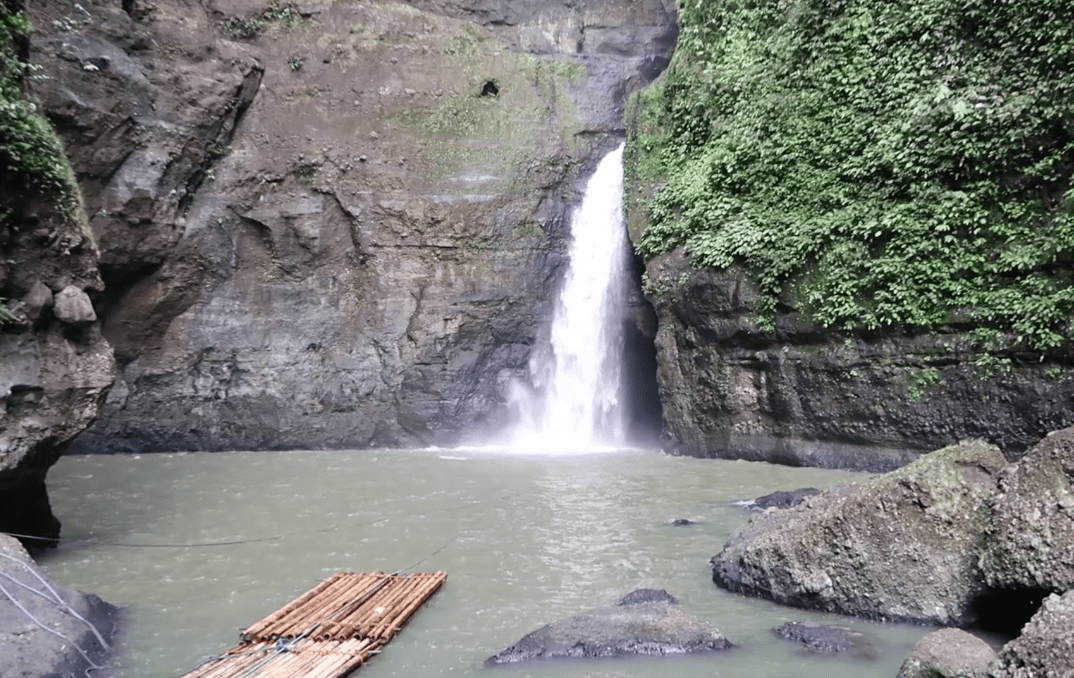 Wooden rafts will take you behind the Pagsanjan Falls.
Pulling a rope, they will let the you float towards the fall. Then you'll able to go behind it, under it, through it, whatever you please! Experience the force of nature and let them pull you through the falls, or just take a refreshing swim followed by a forceful natural shower!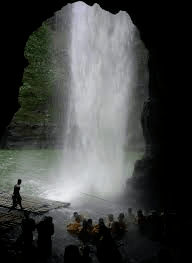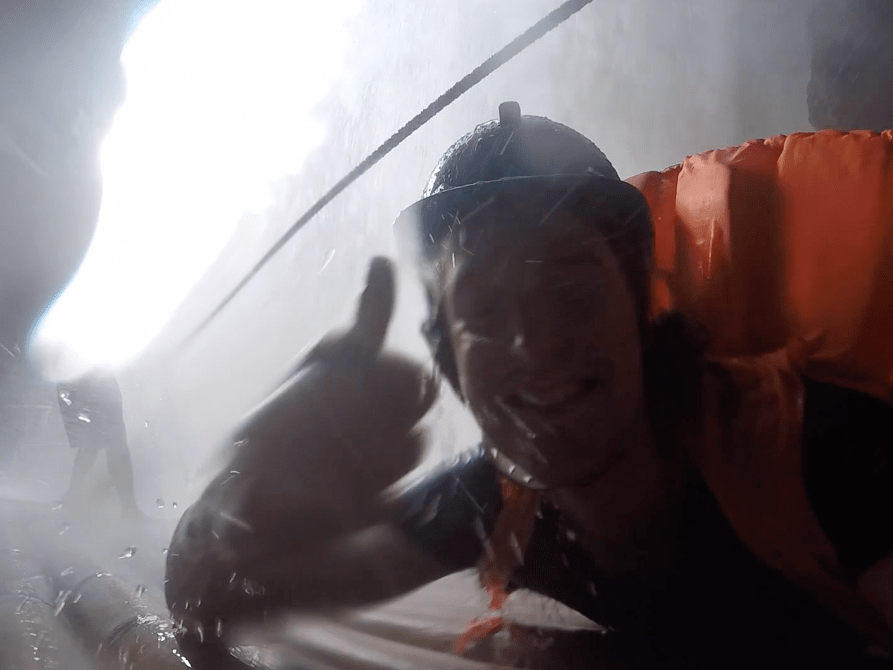 Enjoy the excitement of your strong, forceful natural shower.
If you're in Laguna to visit some waterfalls; Pagsanjan Falls should be on your list.