A popular waterfall on Catanduanes island.
Waterfall lover? If you're traveling through Catanduanes; a great waterfall you can find is 'Maribina Falls'. This one is actually quite popular among the locals. But even for you, Maribina Falls serves for an actual opportunity to admire the forces of nature as well as an excellent way to find some refreshment on a typical hot day in the Philippines...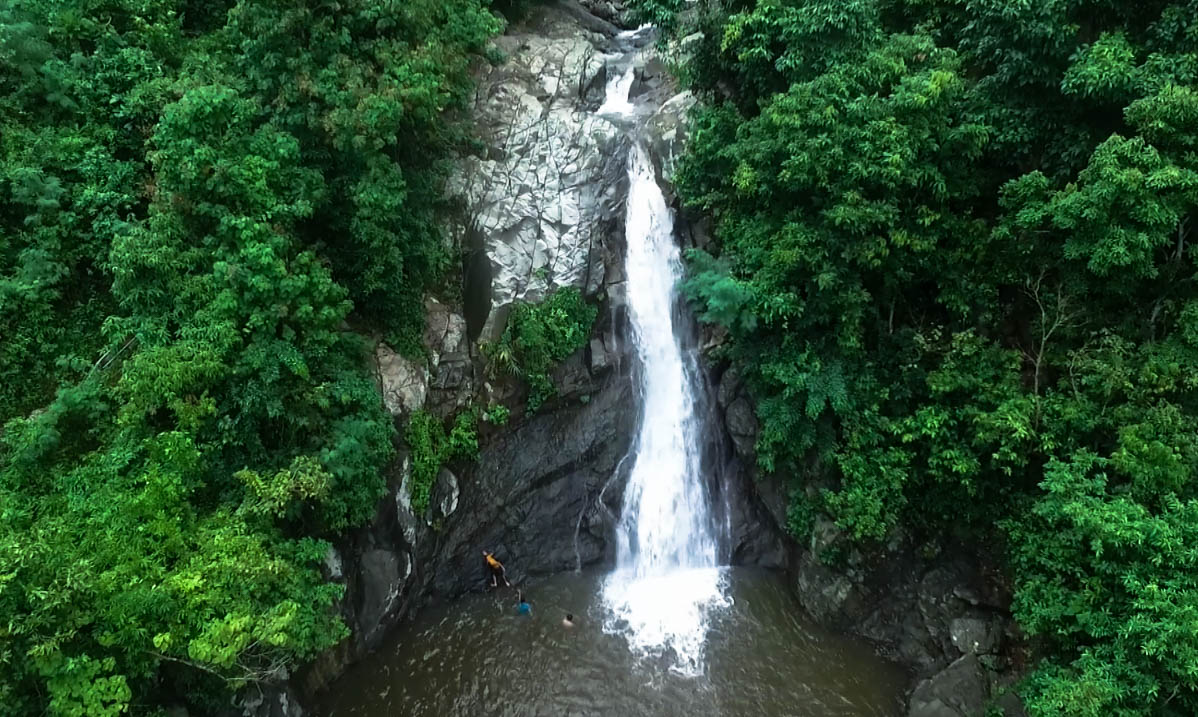 Maribina Falls in Bato
Maribina Falls is located in a town called Bato; a 5th class municipality that hosts 21,279 people. The falls are actually named after the nearby villages Marinawa and Binanwahan. The Maribina Falls are not some hidden waterfall far back inlands like the Hicming Falls near Virac. In fact, the Maribina Falls are popular with the locals (lots of local youth) as well as Catanduanes' tourists. On one of those typical hot days in the Philippines, you'll likely find a couple of handfuls local Filipinos, chilling around and playing in Maribina Falls' refreshing water.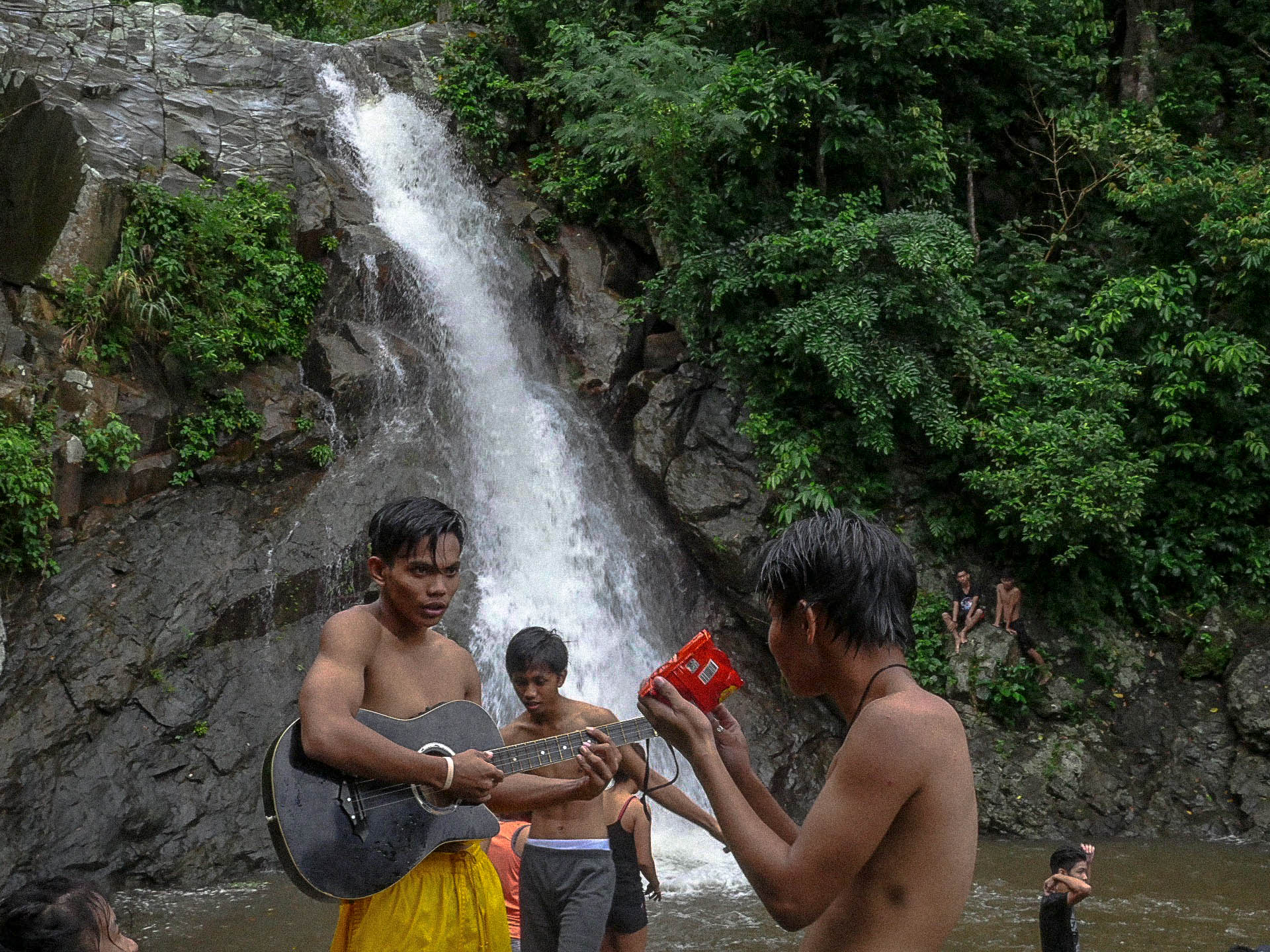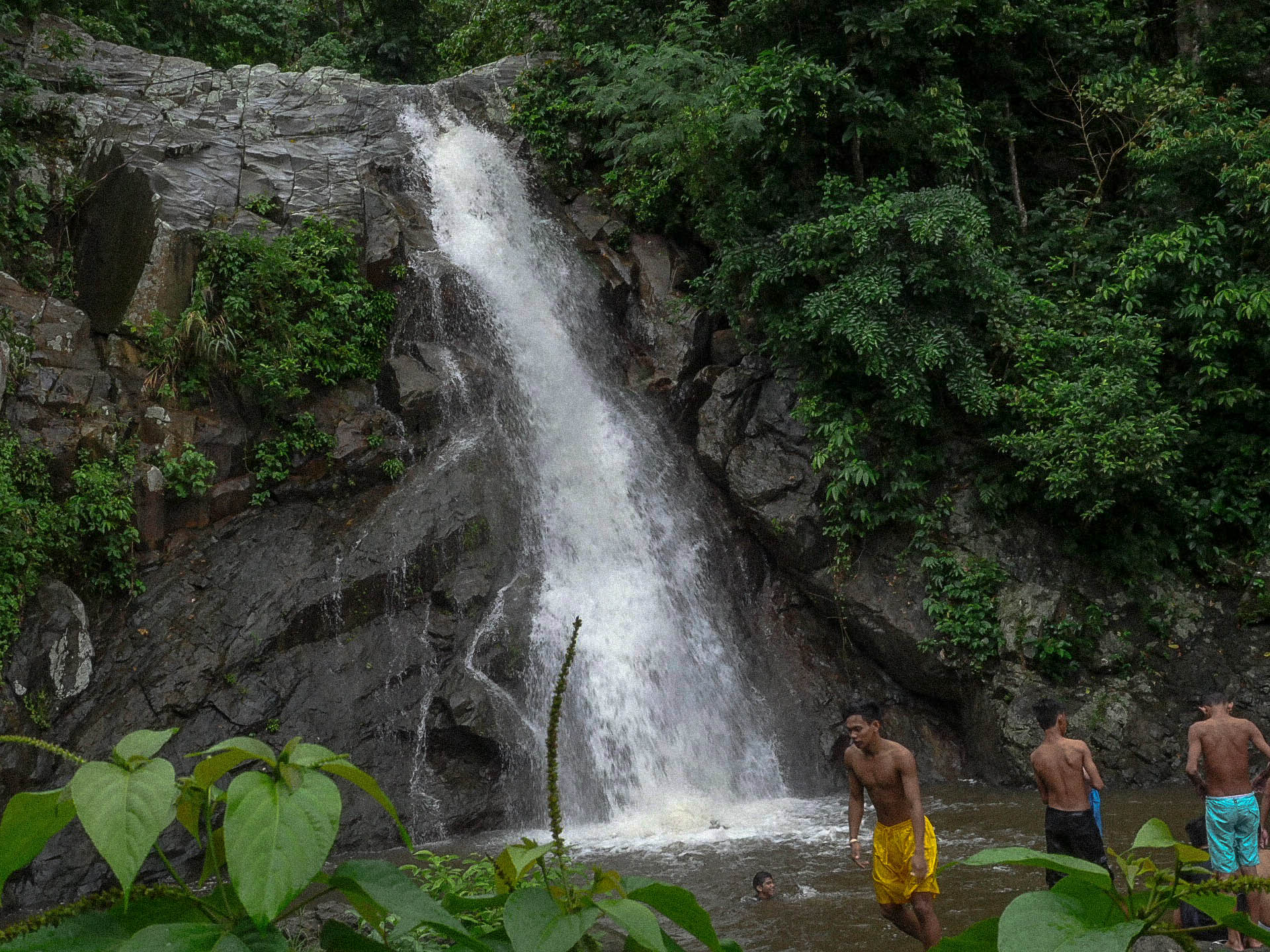 Filipino youth from Bato frequently chill around and socialize at the Maribina Falls.
Maribina Falls is indeed one of Catanduanes' most famous, and accessible waterfalls on the island. The falls are located near the sea; with a cascading stream of water coming from the mountain top. Even though the waterfall is only about 5 or 6 meters high (16.4 to 19.7 ft); Maribina Falls is both aesthetically pleasing as it is a truly impressive natural wonder. With its radiant spouting rapids of perfectly clear waters, it attracts more visitors on a yearly basis than many other attractions on Catanduanes.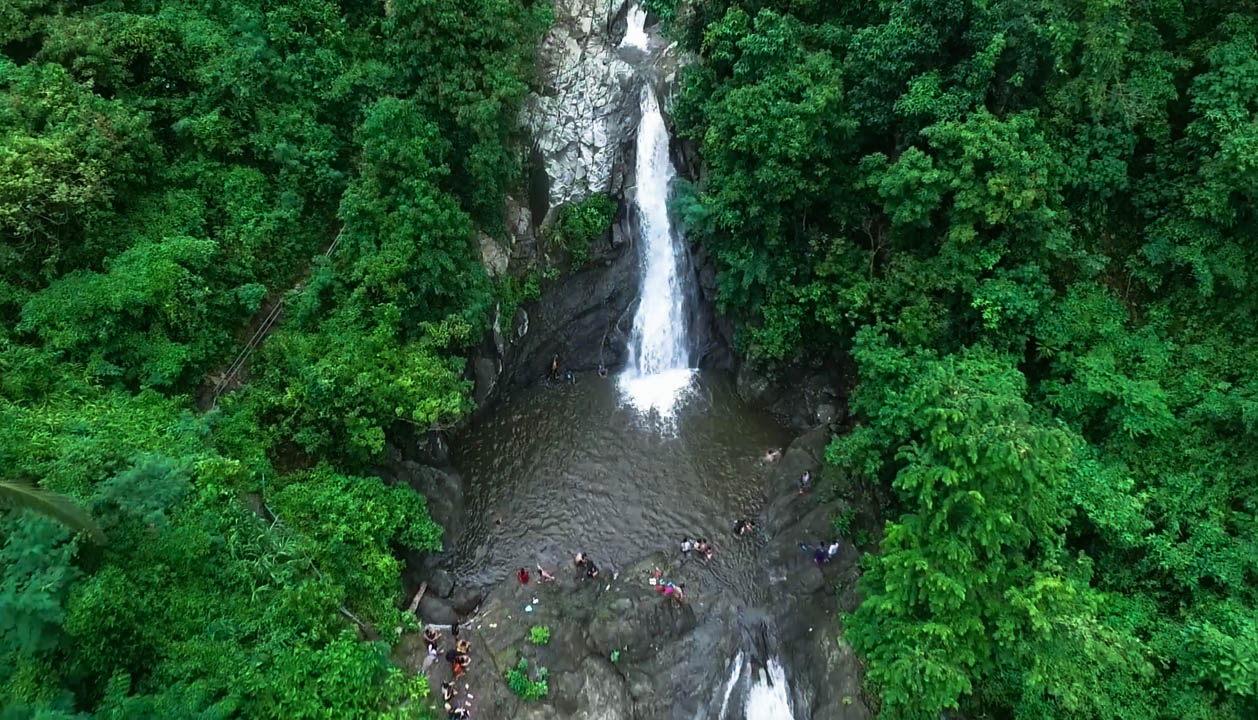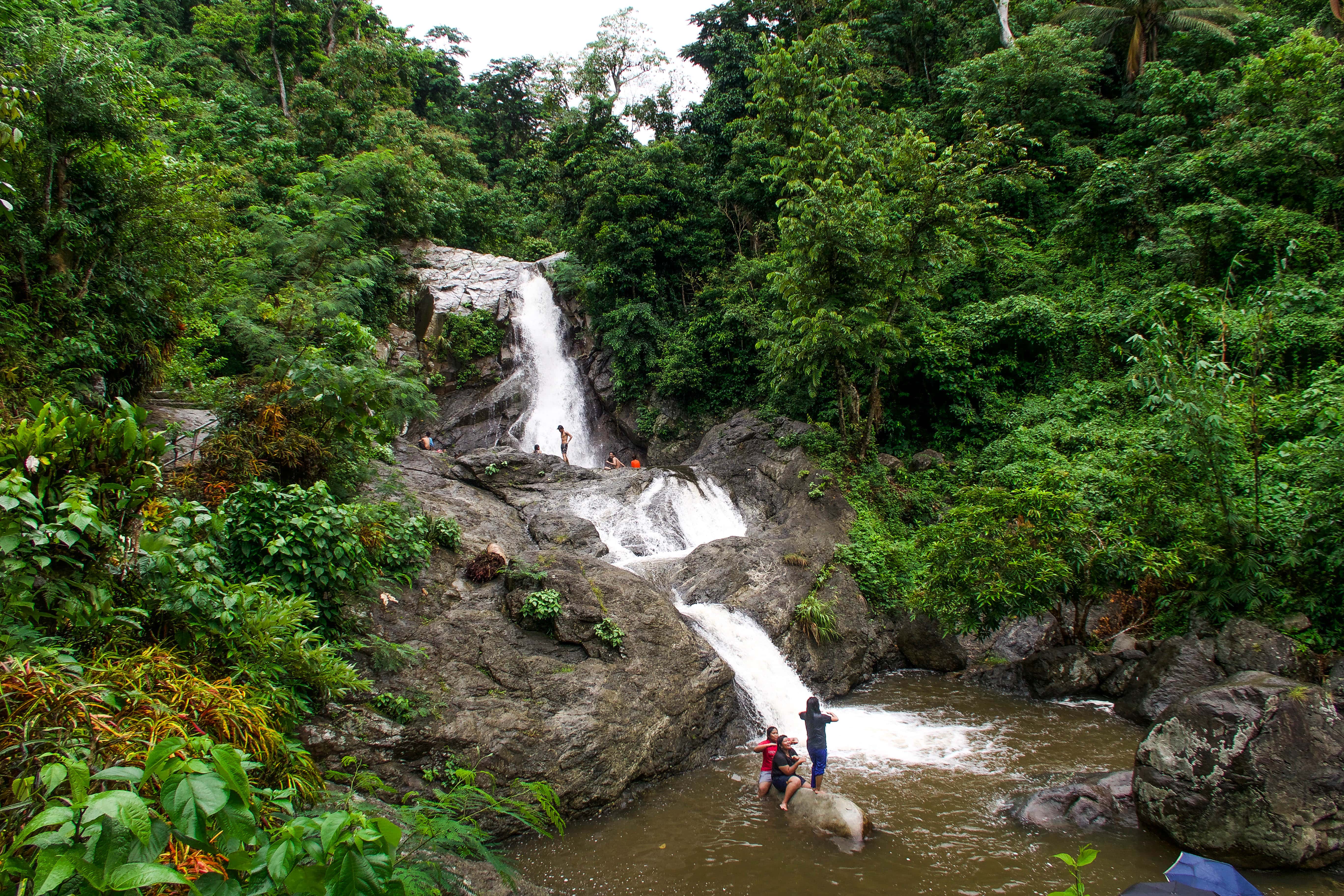 Maribina Falls, with its cascading characteristics, is a popular attraction for tourists and locals alike.
Maribina Falls is maintained by the local government of Bato. They charge a small fee upon entrance (price varies but it's about 50 PHP). There are only a few cottages available on the premise, but you will likely find yourself located at the waterfall, chilling on some rock or in the water. There is also no restaurant or anything available. Just one sari-sari store where you can buy some snacks. Still, the Maribina Falls make for a perfect picnic destination or weekend getaways, cause of its friendly environment and beautiful lush green vergetation.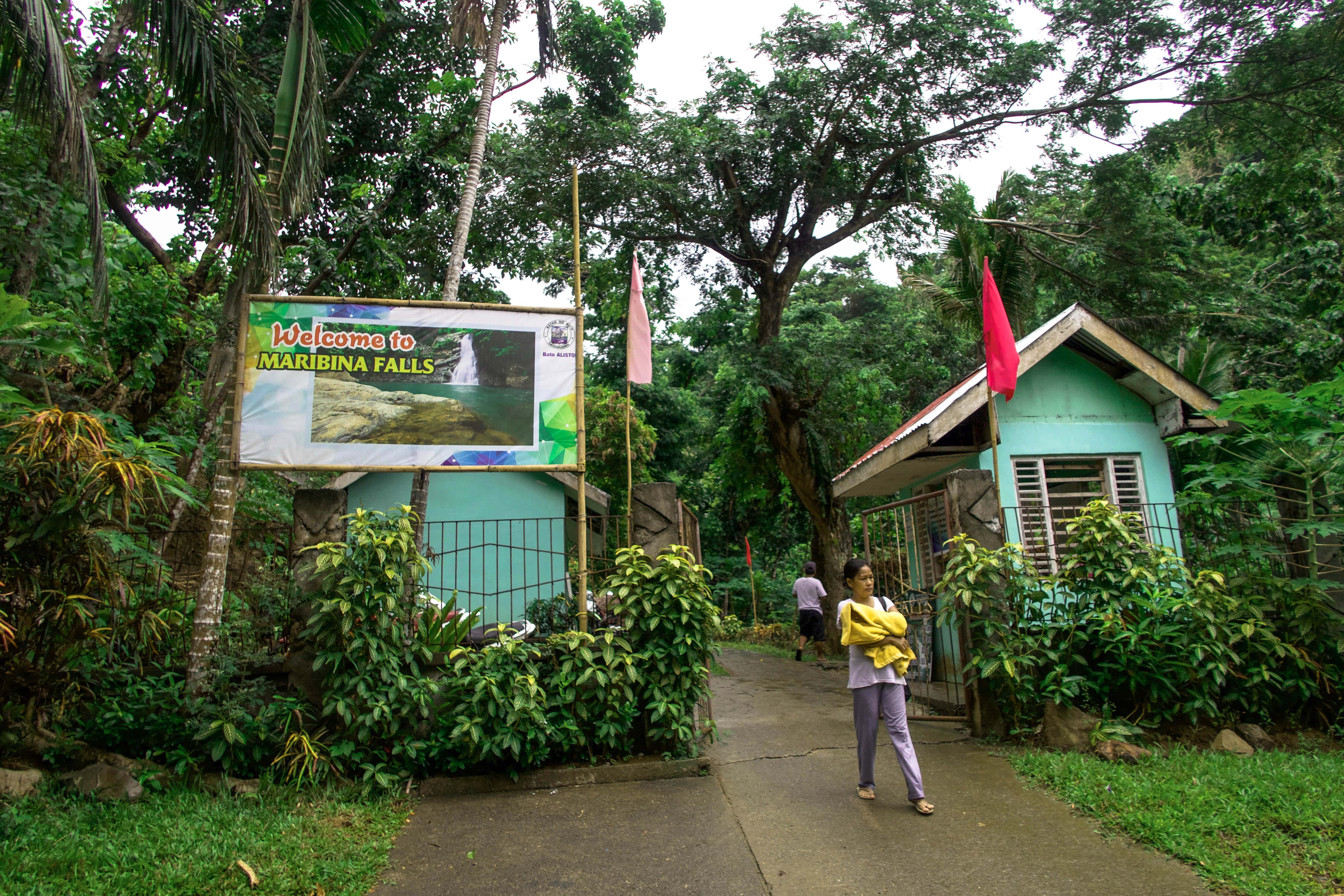 Entrance of Maribina Falls.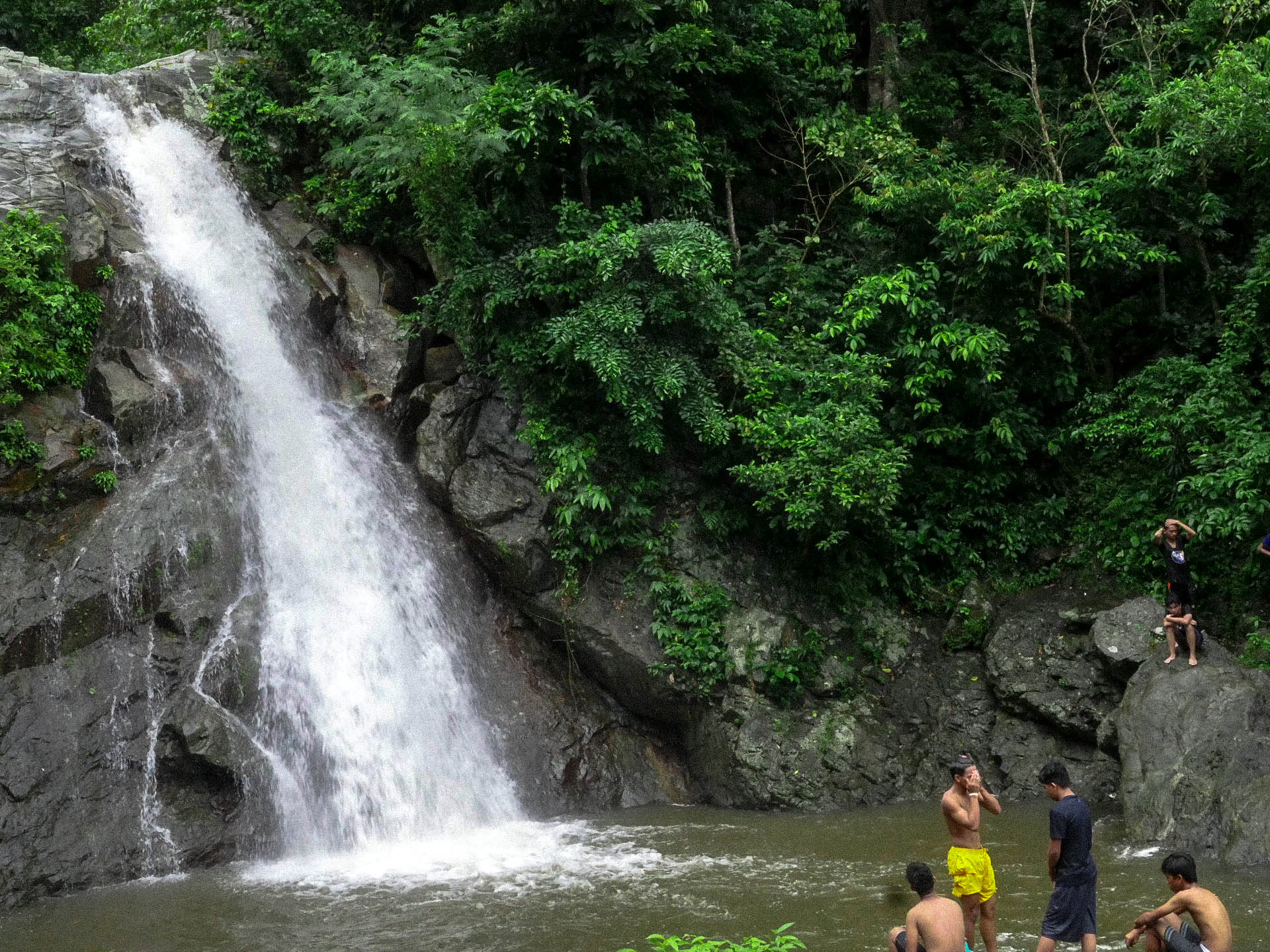 To conclude
The Maribina Falls make for an excellent day out at the water, and in the midst of lush greeneries. A friendly environment for its frequent visitors to say the least. You can unleash taking a natural shower under the Maribina Falls itself; or get wild jumping from some rocks. Also of course, you can choose to chill around at the rocks and do some swimming in pleasantly cold water. Whatever you're purpose may be at the Maribina falls; it's likely you will have a delightful afternoon if you decide to go. We from TravelThroughParadise.com hope you will have a continued good time traveling through the paradise of the Philippines!