In Baguio City for a few days? You can go by this list and have a happy weekend in Baguio!
Baguio City is home of many great touristic attractions and sights; there are really a lot of fun things to do! We've selected 10 of the best ones for you and listed them here…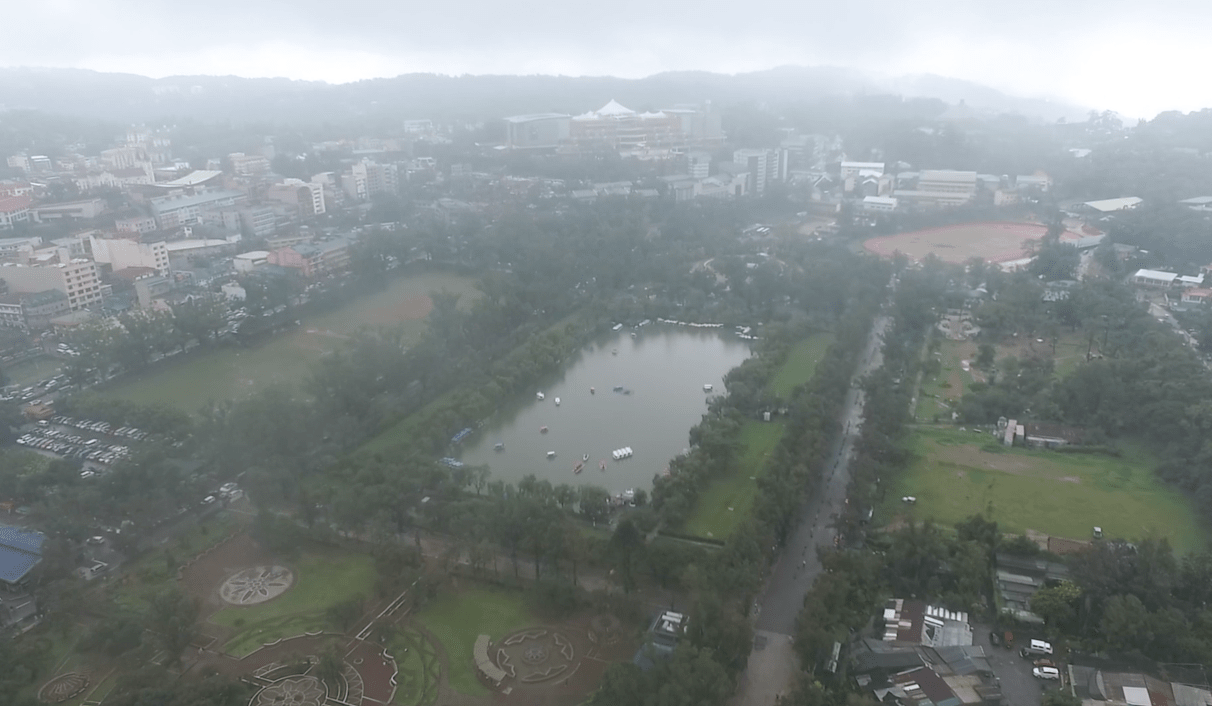 1. Burnham Park
As the heart of Baguio City, this beloved city park is a must to go through on a nice sunny day. More than 100 years old, it served to host refugees after heavy earthquakes, and was originally designed by the renowned American architect and urban planner Daniel H. Burnham. Consisting of 12 main areas; Burnham park is host to many great touristic things to do including ice skating, boat riding, flower gardens, and bicycle rentals. Definitely go chill here on your trip through Baguio. Stroll around and engage in fun activities; or just sit back and relax, enjoying the sceneries or just some general people watching.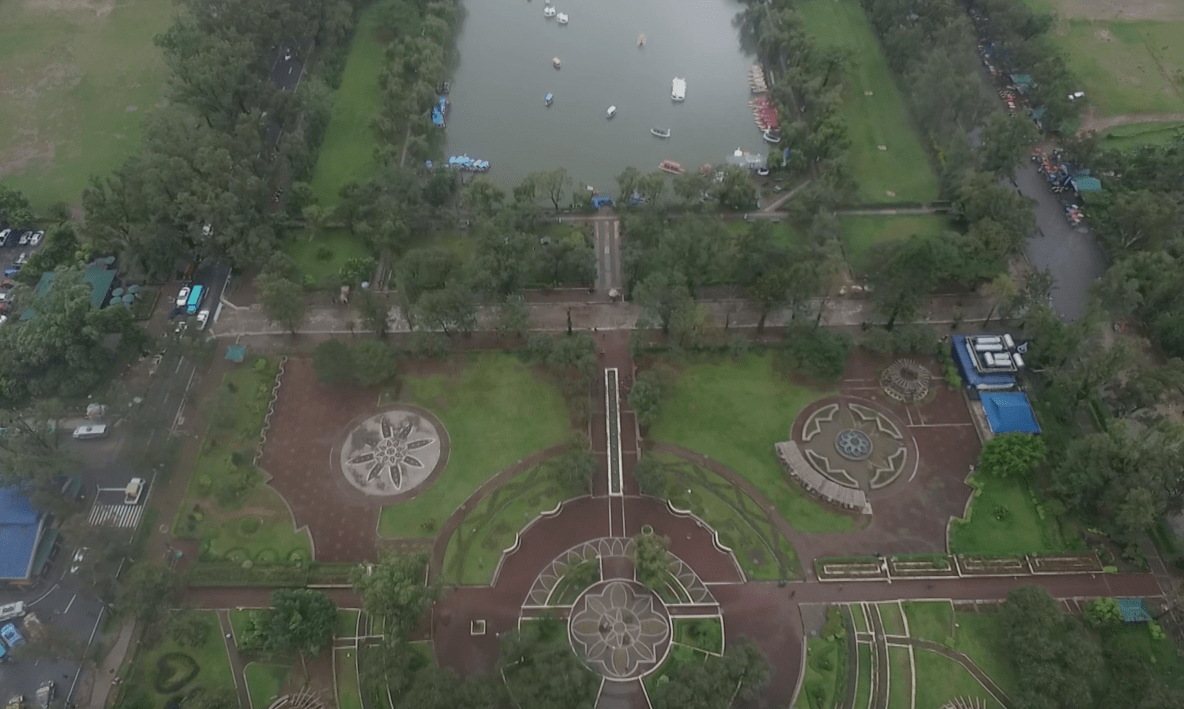 Burnham Park.
2. Botanical Garden
More than a garden, you can call it a park. 155,255 square meters of wooden and open spaces, it as a wide range of herbal, flowering, and decorative plants and some of them are also for sale. It's only 1 km away from the city centre and it's also great for souvenir shopping (prices are very negotiable). Apart from it's winding trails and stone steps, the park features a 150 meter long Japanese tunnel. Carved during WW II upon the Japanese their occupation of Baguio, the tunnel now actually marks the friendship between Japan and the Philippines.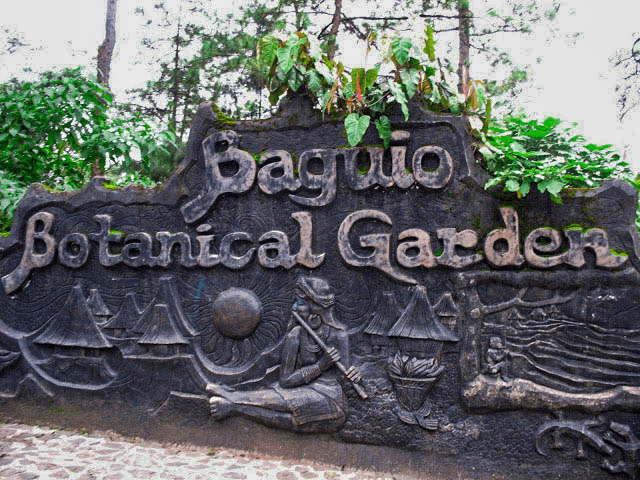 3. Cemetery of Negativism
Located at Camp John Hay, the Cemetery of Negativism is a symbolic site for burying negative thoughts and emotions, or general 'bad vibes'. There are 16 tombstones paired with 16 negative thoughts buried in the Cemetery and the epitaphs are usually comical, with funny animal designs. So you won't leave the place depressed, instead bury some of your own negative stuff in there and walk out a renewed and more positive person!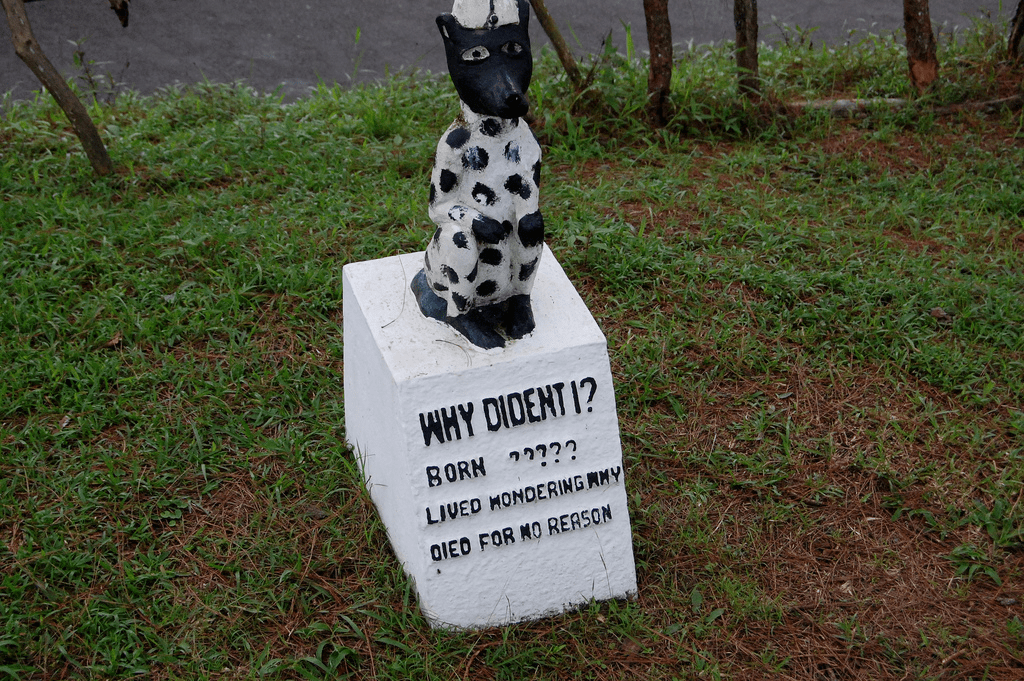 4. Lion's Head
If you're going away or to Baguio via the major Luzon highway named Kennon Road, you would need to stop by the Lion's Head landmark for some awesome picture taking. This 40 ft (12 m) high limestone statue has been carved out by a local artist and woodcarver from the area. The project started in the year 1968 and was unveiled in 1972. Try to go on off-times or seasons since there could be too many selfie takers on there.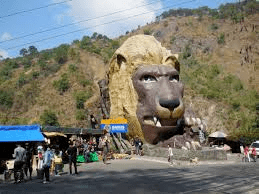 Highly recommended guest house nearby the Lion's Head landmark (click to visit in new tab):
Highly recommended guest house nearby the Lion's Head landmark (click to visit in new tab):
5. Mount Pulag
Ready for your biggest achievement of at least your whole Baguio trip? Mount Pulag is the highest mountain in Luzon (2922 m), and a very close second in the Philippines (nr. 1 is Mt. Apo). The summit is where three provinces cross, and you will enjoy the phenomenal and famous 'sea of clouds'. The mountain is host to 528 documented plant species, and the indigenous people of Benguet consider the mountain to be a sacred place.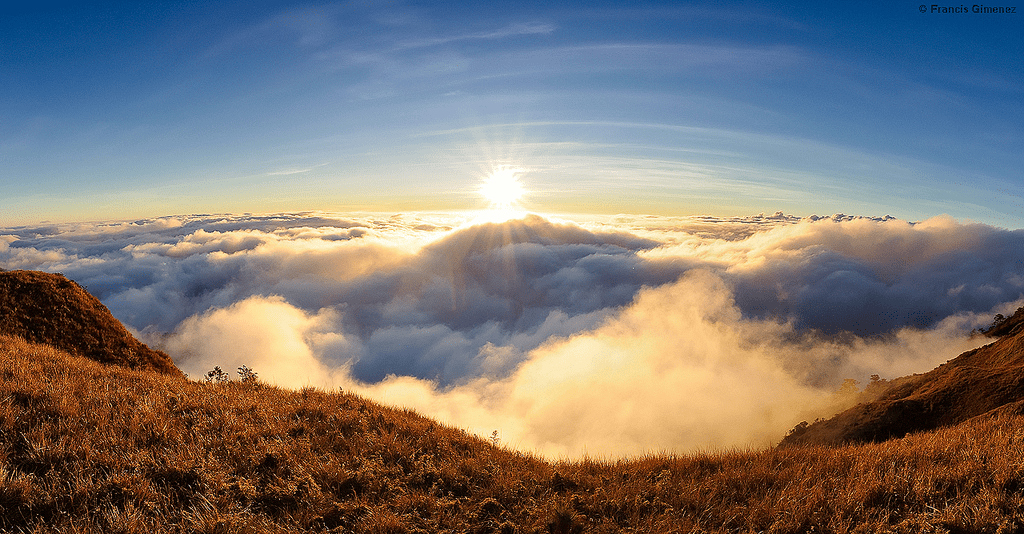 6. Tam-Awan Village
No time for the BenCab museum? But you're also interested in the ancient Baguio tribes? Stop by at Tam-Awan village, located on the outskirts of Baguio City. Being one of the city's new attractions (1998), Tam-Awan village has seven Ifugao huts and two Kalinga houses, for you to experience how these old tribes used to live. Art lovers, beware: lots of these houses are filled with great mysterious art and some it is also for sale. Tam-Awan means vantage point, cause from this little village you can have a fantastic view over the South China Sea, on a clear day that is.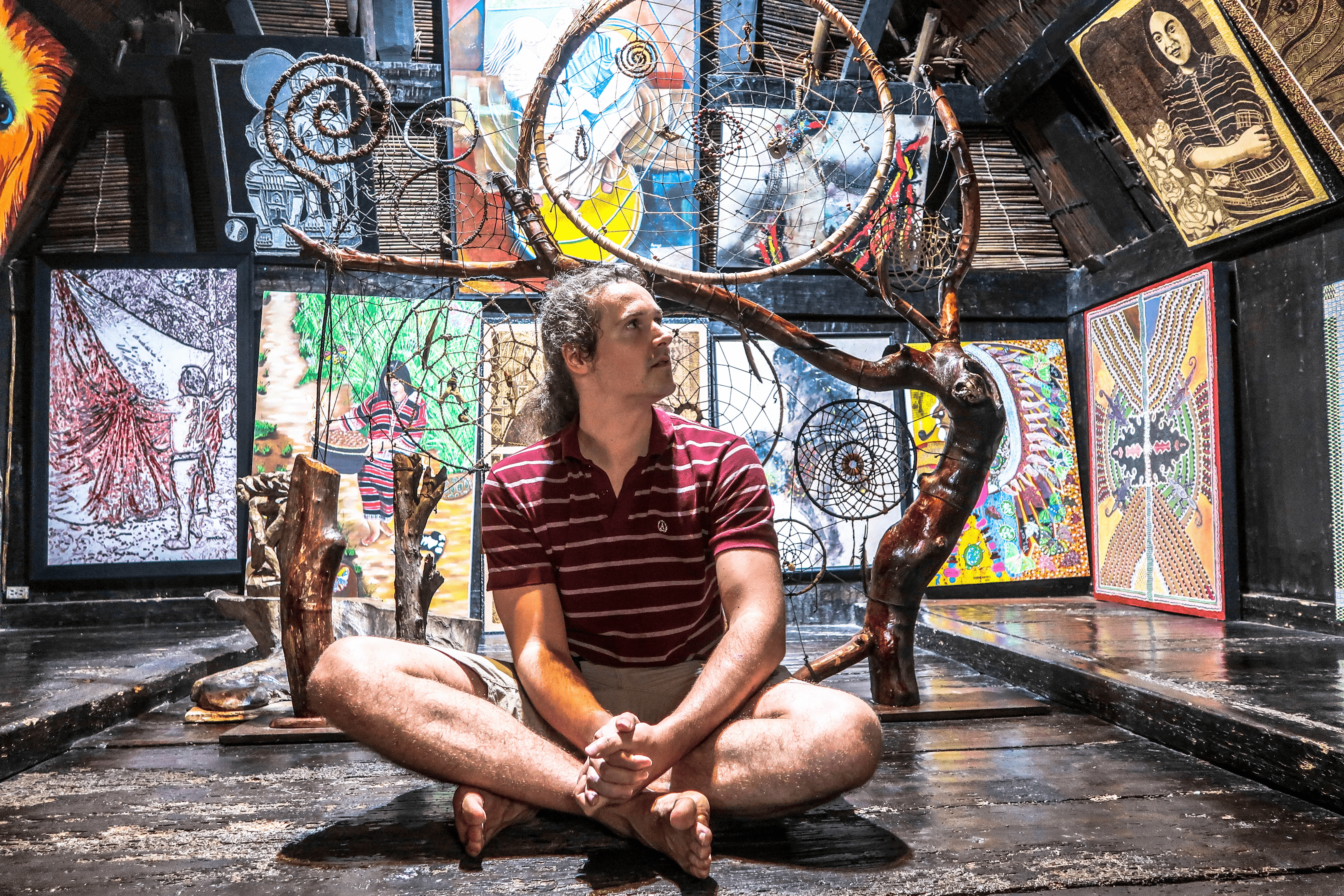 Emerge yourself with all the beautiful Filipino artworks stored inside some of the houses.
7. BenCab Museum
In a remote area near Baguio, there's the place to go to for art fans, and it's called the BenCab Museum. BenCab hosts both classical as well as contemporary art, and is home to the work of national artist Benedicto Reyes Cabrera (BenCab). A reasonable entrance fee or 120 PHP (100 PHP for students), and you'll have an awesome tour through a well organized, fun, and interesting art museum. Fun? The erotica art room will be fascinating, fun, and well erotic at the same time.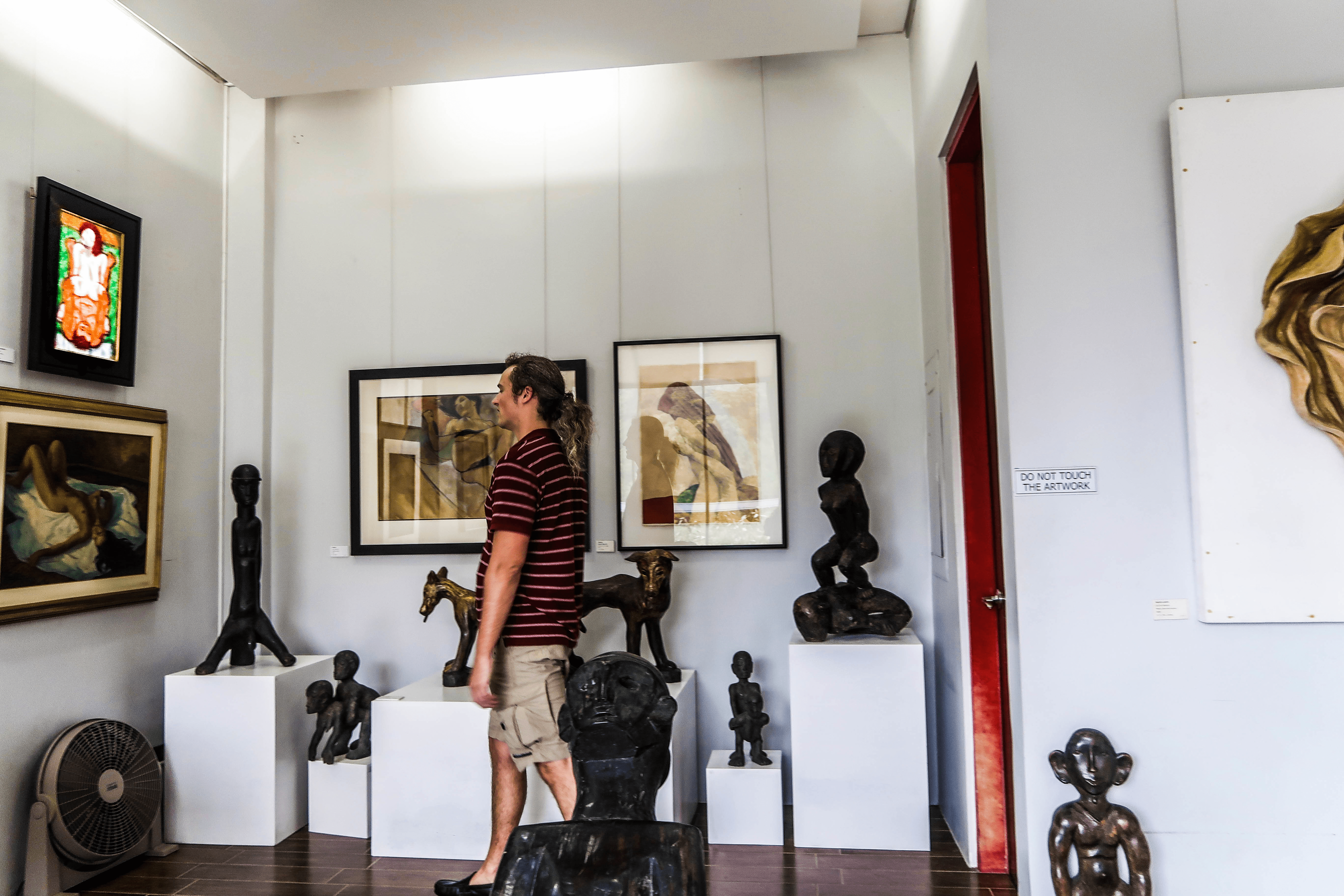 Enjoy the erotica art room.
8. Mines View Park
Baguio actually started out as an American mining town in the early 20th century. Well this is also why there's Mines View Park. The big attractive factor about Mines View Park is it's observation deck, which overlooks the mining town of Itogon, and some abandoned gold and copper mines from the old times. Enjoy the many stalls around for souvenir shopping, or get dresses in old Cordillera clothing for some fun picture taking times. For some epic and beautiful pictures taking times on the other hand; go to the deck and let yourself being photographed with a magnificent view over the Amburayan valley.
Recommended hotel nearby Mines View Park (click to visit in new tab):
Recommended hotel nearby Mines View Park (click to visit in new tab):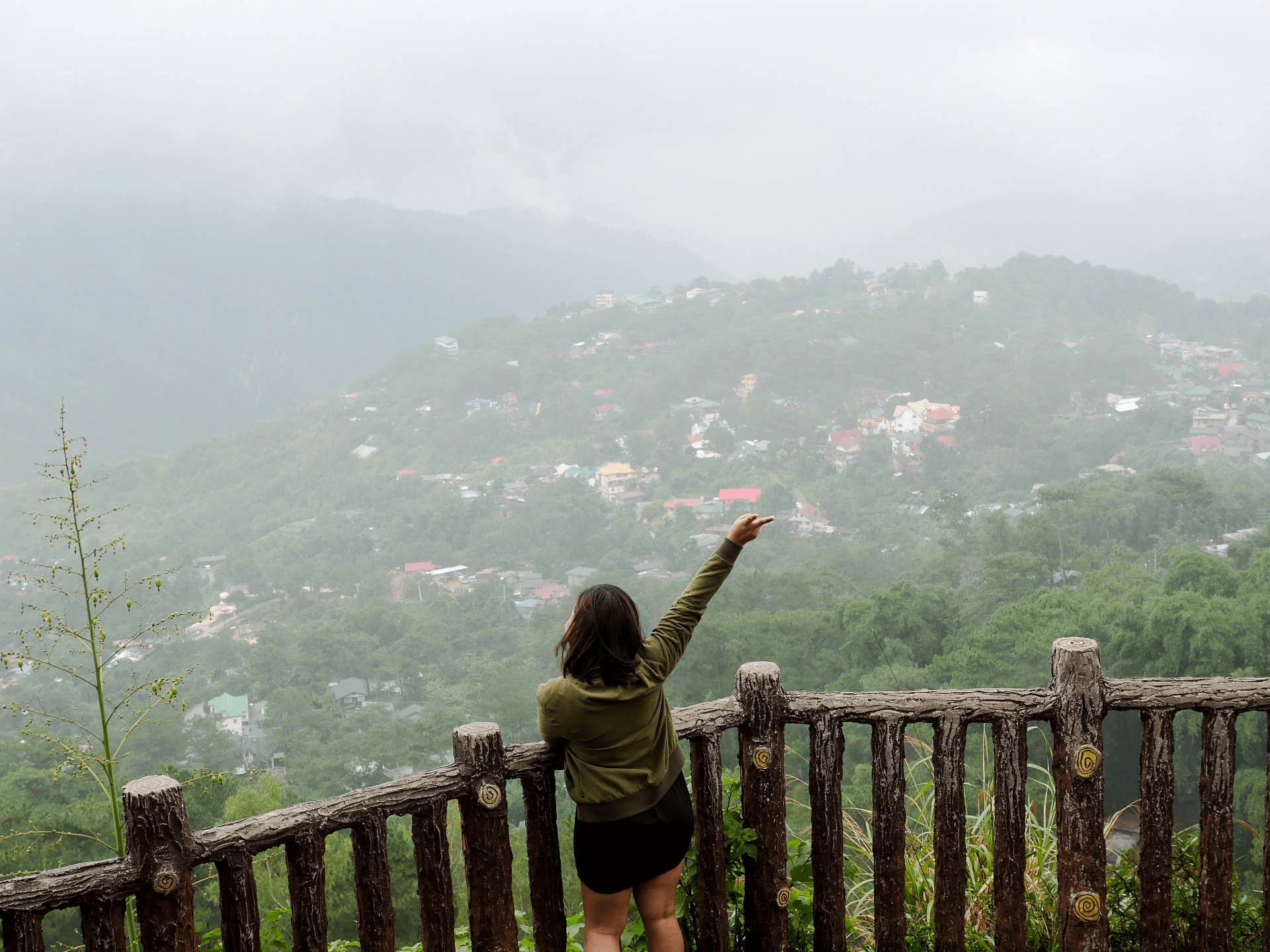 Even on the more cloudy days you will have cool view over the valley.
9. Panagbenga Park
Burnham Park's little sister would be Panagbenga park. Of course since Baguio is the summer capital of the Philippines, you want to enjoy the comfortable climate. Panagbenga Park is there for you to find some rest, some peach of find. Lush greens, flowering plant, butterflies fluttering around your head. Close your eyes and relax…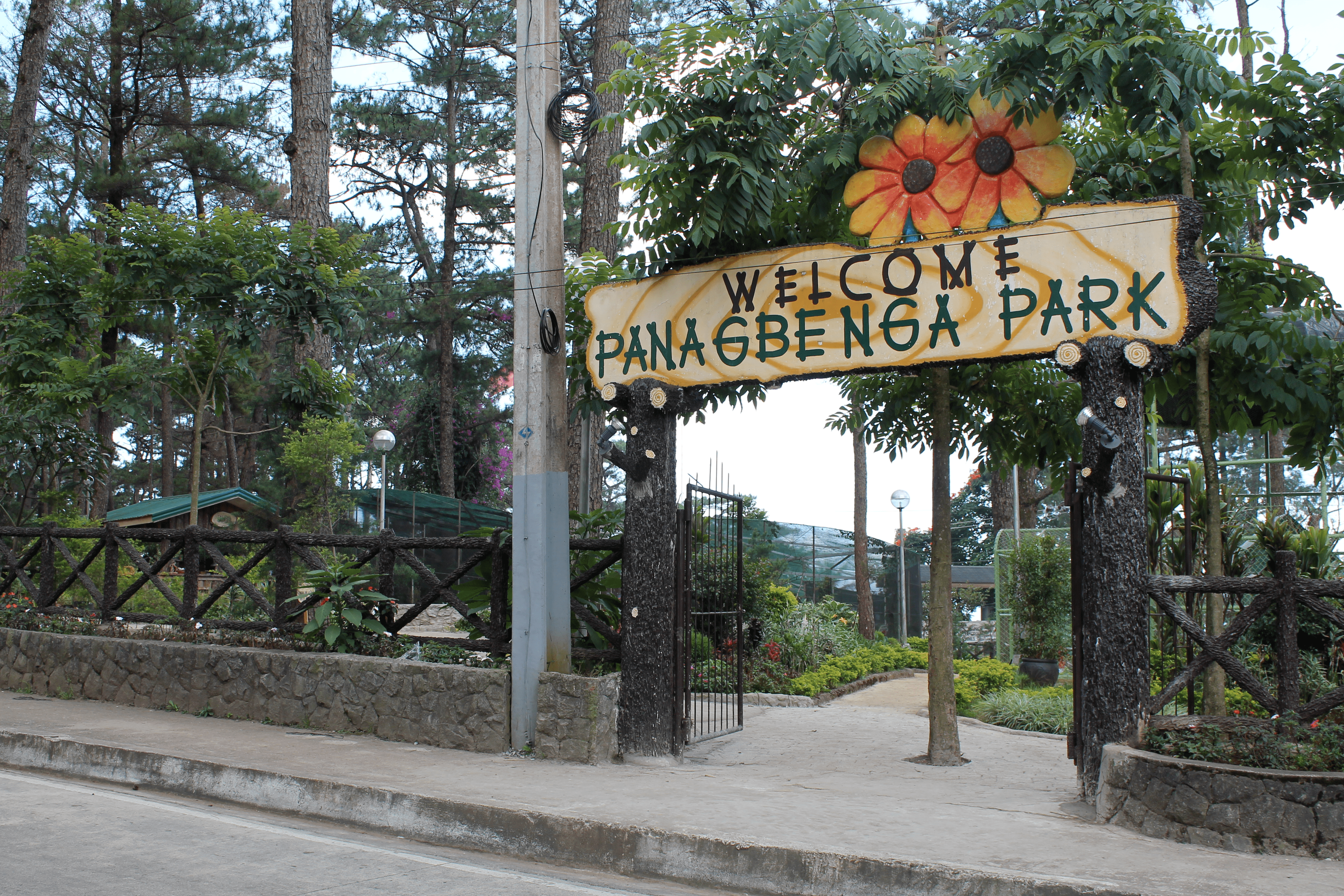 10. The Mansion
This is one of the most visited (and photographed) landmarks in Baguio City. Built in 1908, 'The Mansion' now serves as a summer palace for the president of the Philippines. It features a Spanish Colonial Revival main building and a guest house, and tourists can visit an adjoining museum containing presidential memorabilia. Across the road is also Wright Park: have fun taking beautiful pictures of the promenade with it's long reflecting pool, lined with pine trees.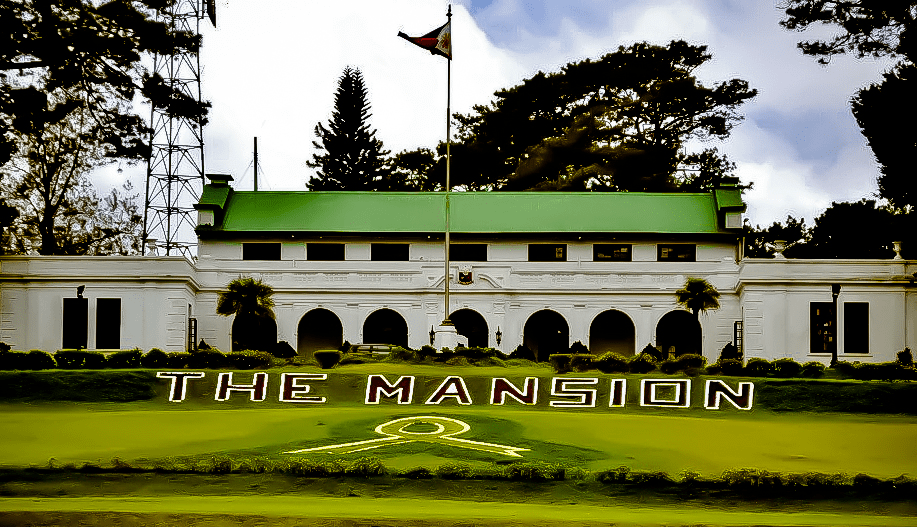 There are many, many other things to do in Baguio. May this get you started, as these are probably some of the premiere ones. Have fun in Baguio, the Summer Capital of the Philippines!