World class contemporary Philippine art from an internationally renowned maestro..
One of the most (inter)nationally renowned art museum in the Philippines, has its location right near Baguio City, in the Benguet province. The BenCab museum houses Philippine art from some of the best Filipino artists; including of course mister Ben Cabrera himself, a true master of the contemporary Philippine art...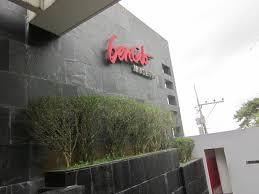 A solid indoor activity when in Baguio

Being the 'Summer Capital of The Philippines', Baguio City always provides a lot of activities and things to do for its many visitors. In fact this article about '10 Good Things To Do In Baguio City' provides a great source of information for if you're thinking traveling to Baguio. If you're an avid art lover, or are in need of some indoor activities, Baguio's BenCab Museum is one you can't miss!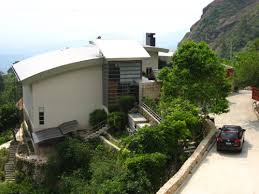 Renowned Filipino artist Benedicto Reyes Cabrera

The BenCab museum is home to many artworks the famous Filipino artist Benedicto Reyes Cabrera (BenCab) has made during his life. He is widely considered to be a true master of contemporary Philippine art. Born in Manila on April 10, 1942, Ben Cabrera has won several big art awards over the course of his 4-decade long career, showcasing his masterpieces in exhibitions all around the world. Nowadays, he resides, and has his workshop near Baguio City, next to the BenCab art museum.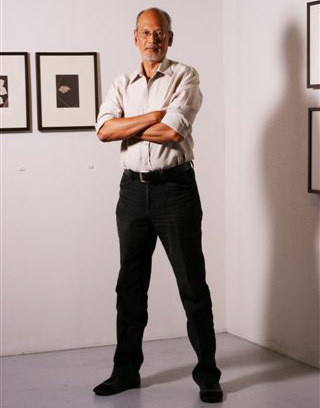 Benedicto Reyes Cabrera.
Rich gardens of the BenCab Museum

BenCab Museum is actually located on the outskirts of Baguio; in a town called Tuba, 6 km from the center of Baguio City. This makes for a pretty location in a valley with lots of green. The museum itself has a beautiful, rich garden which is accessible to the public as well. You will get nice views of the strawberry fields, and can take a look at greenhouses with different ornamental flowers and plants. There is a guided tour available (eco-trail hike) that takes you through the garden's many cool features. Or stand on the big balcony facing the garden, that's available on every floor of the museum.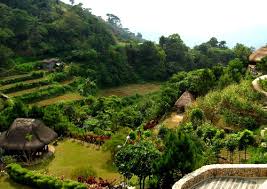 BenCab Museum has a rich garden which is also accessible to visitors.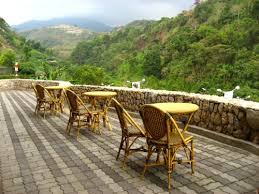 Every floor features a balcony or open space facing the big garden.
Different levels of BenCab Museum

The museum consists of four levels; each containing art in several categories, most of which is Filipino artist Ben Cabrera's. After paying the 100 PHP (1.88 USD) entrance fee, you will take the stairs down to level 2, which consists of a few interesting art rooms already.
One of them is the Erotica Gallery, the country's first and only erotic art gallery. Here you will find several sexually provoking artworks that challenge the conservative minds and values of the Filipinos. A giant display of a vulva, sculptures of penises; nothing goes too far in this interesting, amusing little room. Most artworks in the Erotica Gallery are also Ben Cabrera's works.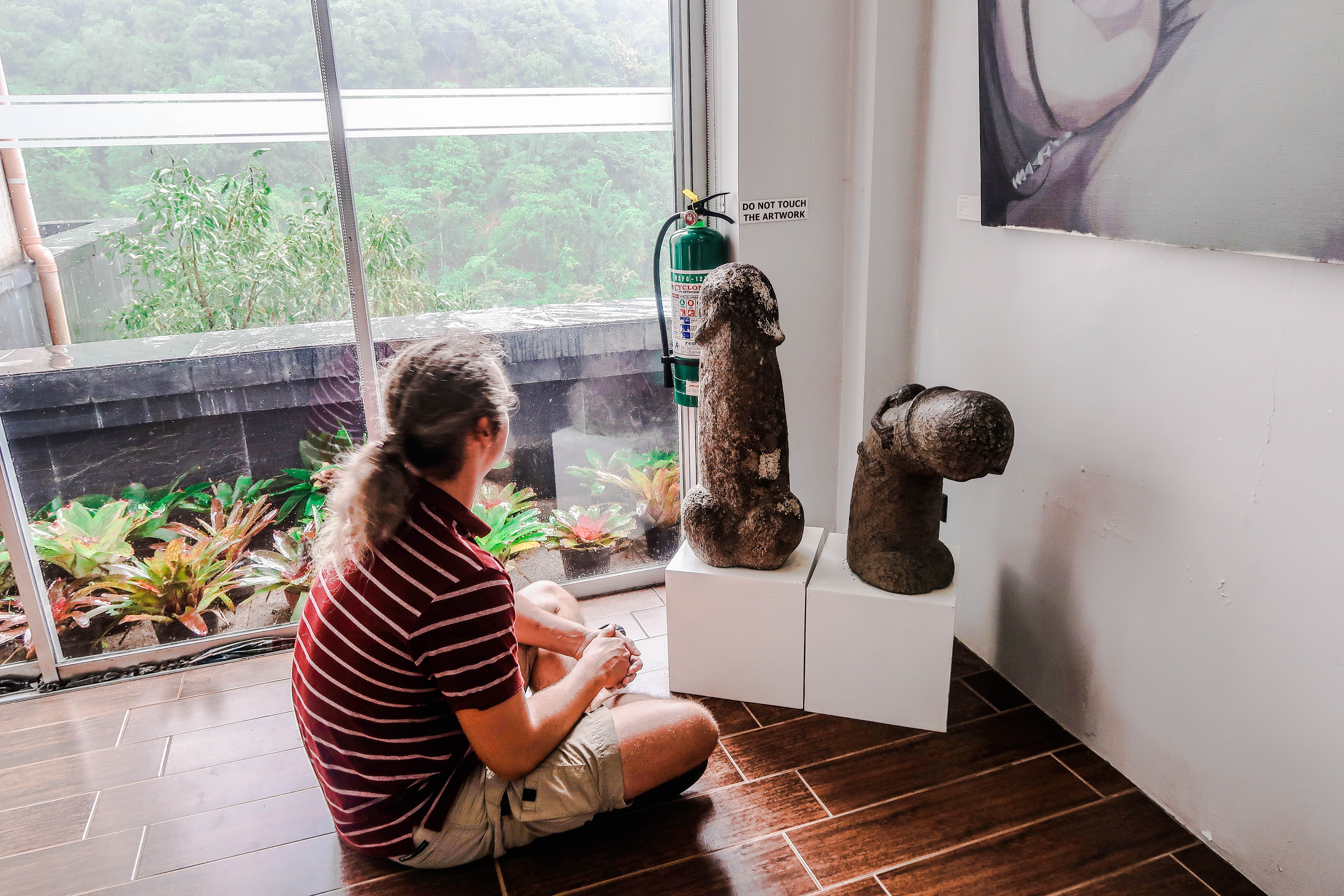 Provoking sculptures and paintings flourish up the room at BenCab's Erotica Gallery.
An advisory of the room reads: "This gallery contains works with imagery that may be offensive to minors and to certain individuals". Nevertheless, the Erotica Gallery remains BenCab's most popular attraction, to visitors all ages. "They laugh, they get shocked in a way because they're not used to this," quoting Benedicto Cabrera in an interview on Inquirer.net. "Nowadays, kids can easily access pornography on the internet but here they see sexuality portrayed as art.". He then further explains: "My nudes, are things I do between my larger pieces. I love doing them because I'm more relaxed when I draw from life. The subject is already there before me and I don't have to think too much.".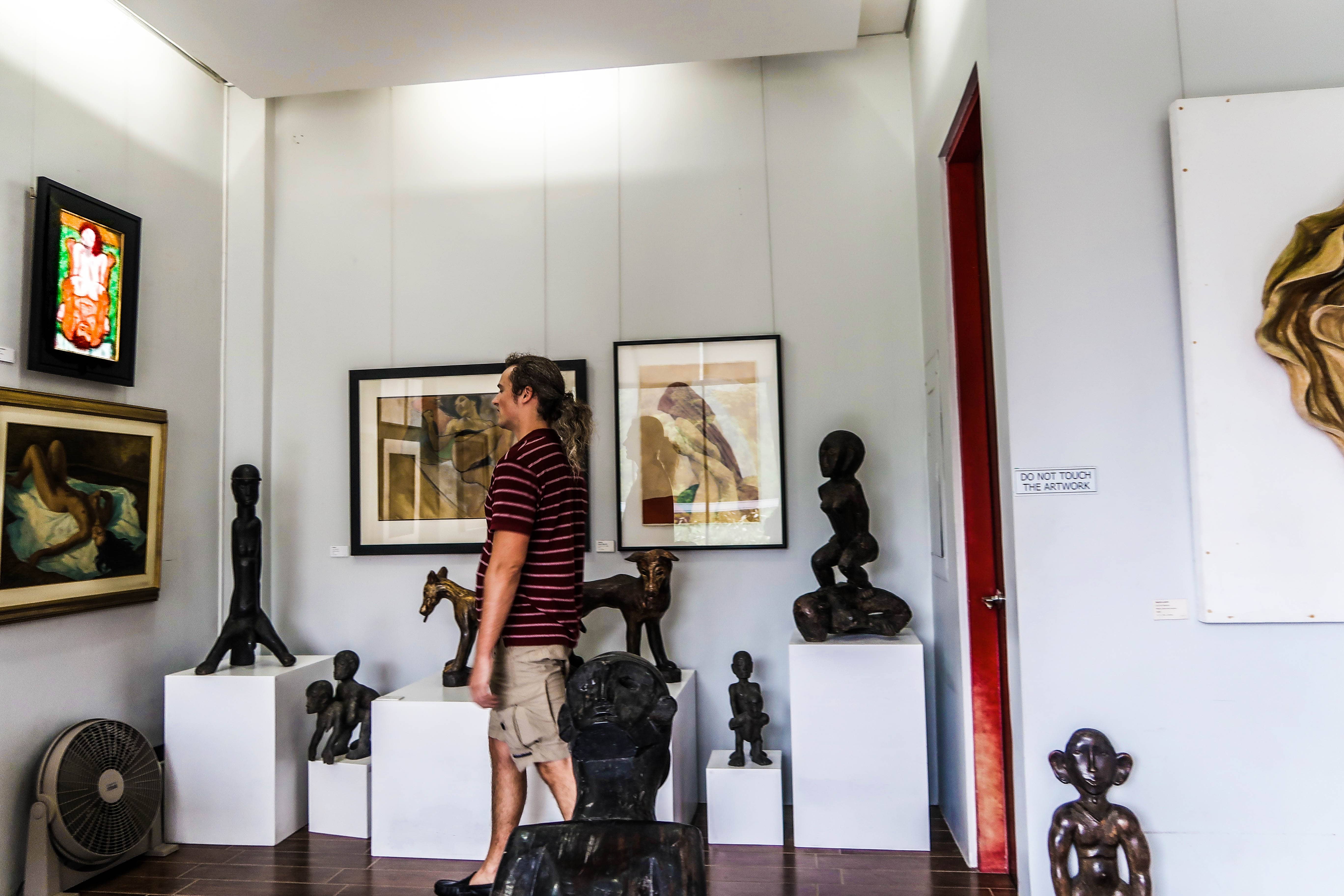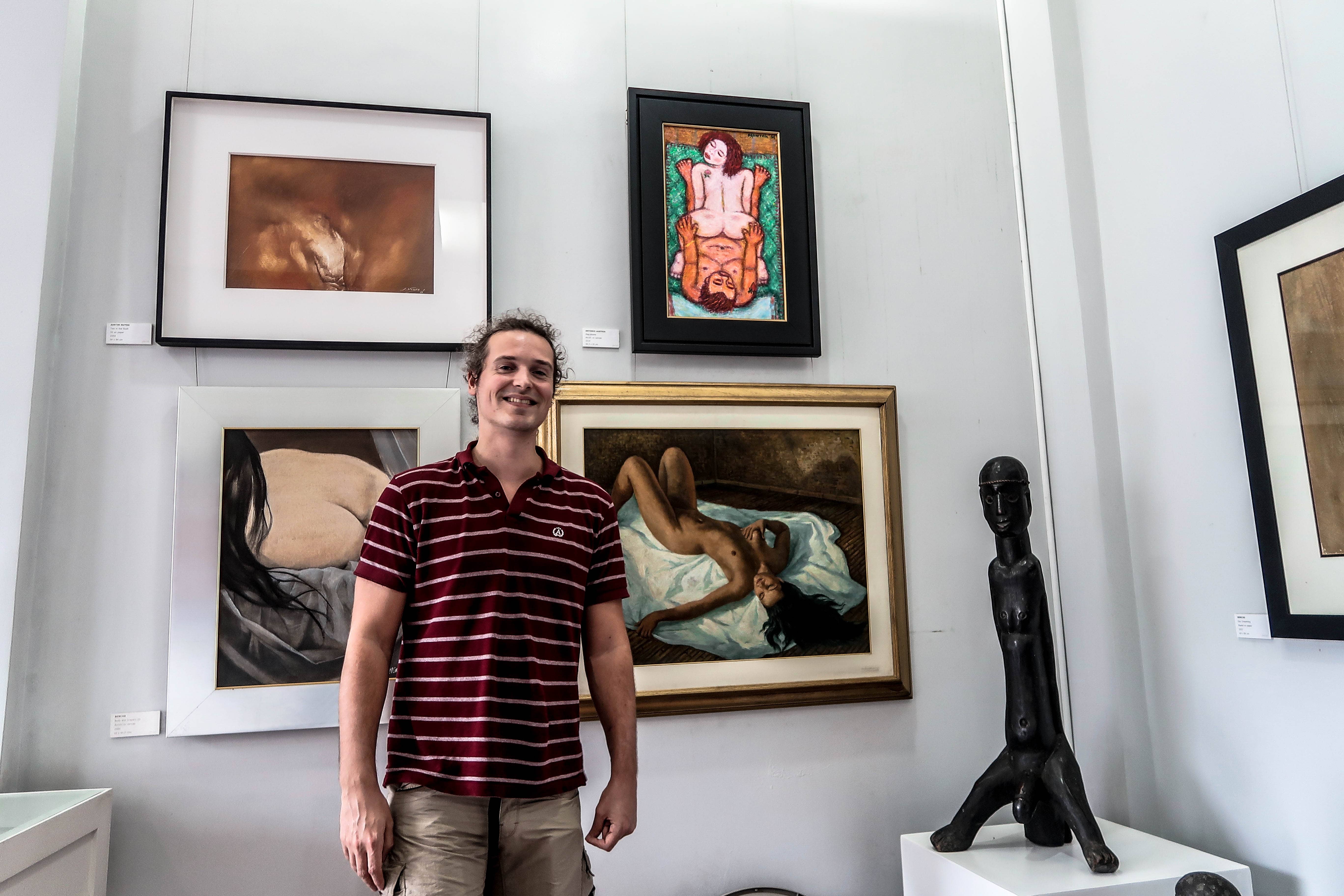 I also very much enjoyed the Erotica Gallery in the BenCab Museum.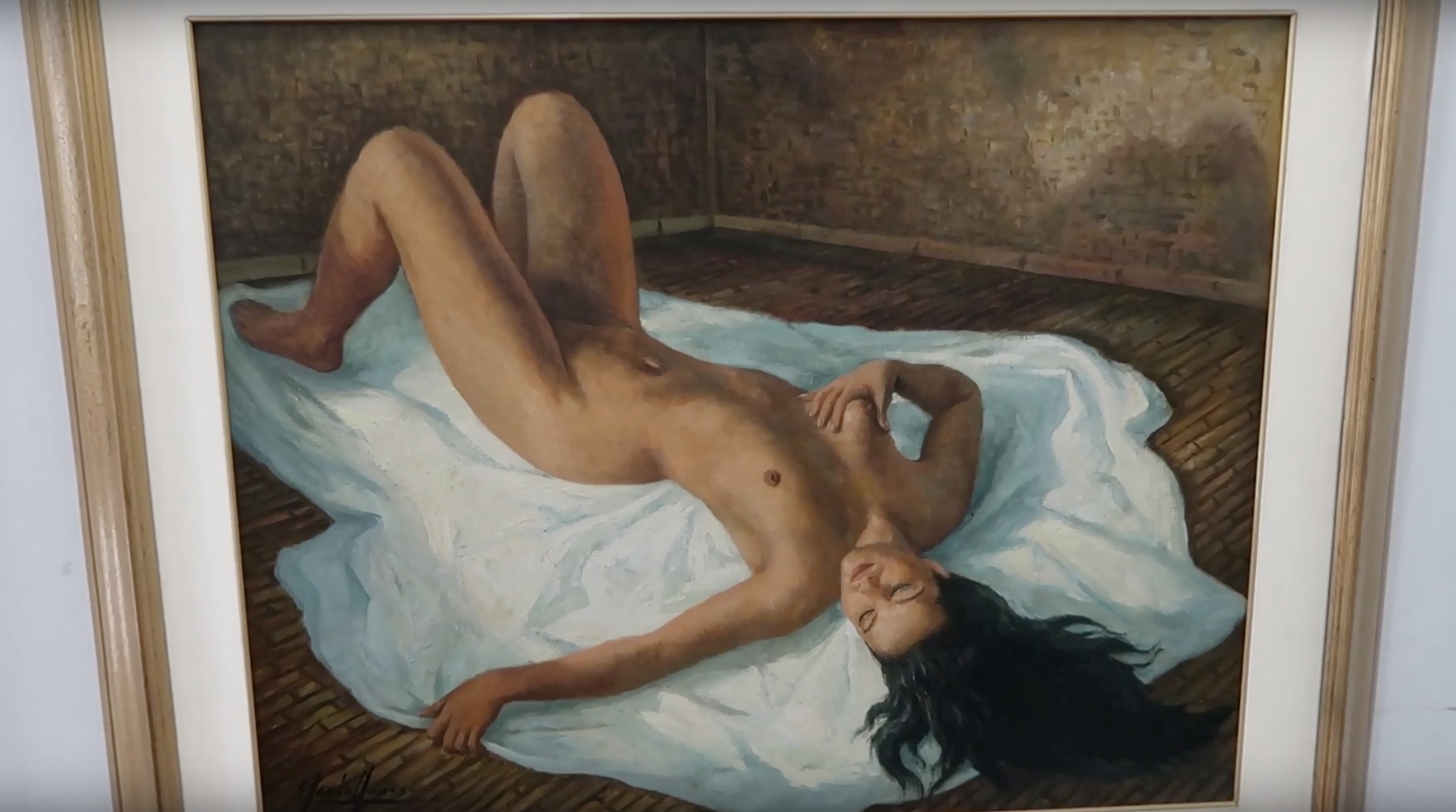 Some erotic artworks from the gallery up close.
Another gallery on the second level is the Indigo Gallery. This is a big gallery featuring a variety of artworks from different renowned contemporary artists. Also check out the Cordillera Gallery, an extensive collection of different artifacts of the Cordillera Culture. To see listing of all the main galleries you can follow this link.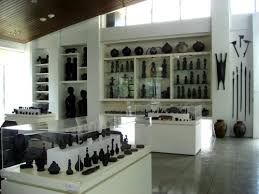 The Cordillera Gallery.
Each level has it's own balcony or open space facing the garden. On the lowest level you can find Cafe Sabel, as well as the entrance to BenCab's spacious garden and farming terrains. Cafe Sabel is a nice, cosy little eatery featuring family recipes by the BenCab's themselves, taking ingredients from their very own garden. The Cafe also sells several items for 'pasalubong', a Philippine tradition of travelers in which you bring gifts home from your destination. Different items like jams, chocolates, etc. are available for sale to serve the Pasabulong-tradition.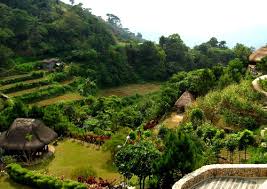 Level 3 is certainly a level you wouldn't wanna miss as well. It contains BenCab's own collection of Philippine Contemporary Art masterpieces from different renowned Filipino artists. In these galleries you will definitely see Cabrera's fascination with the naked body, represented in its collections.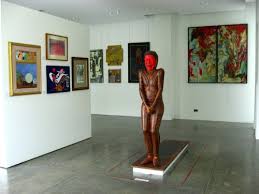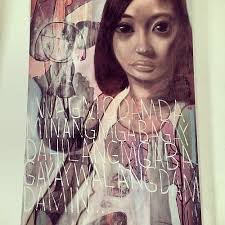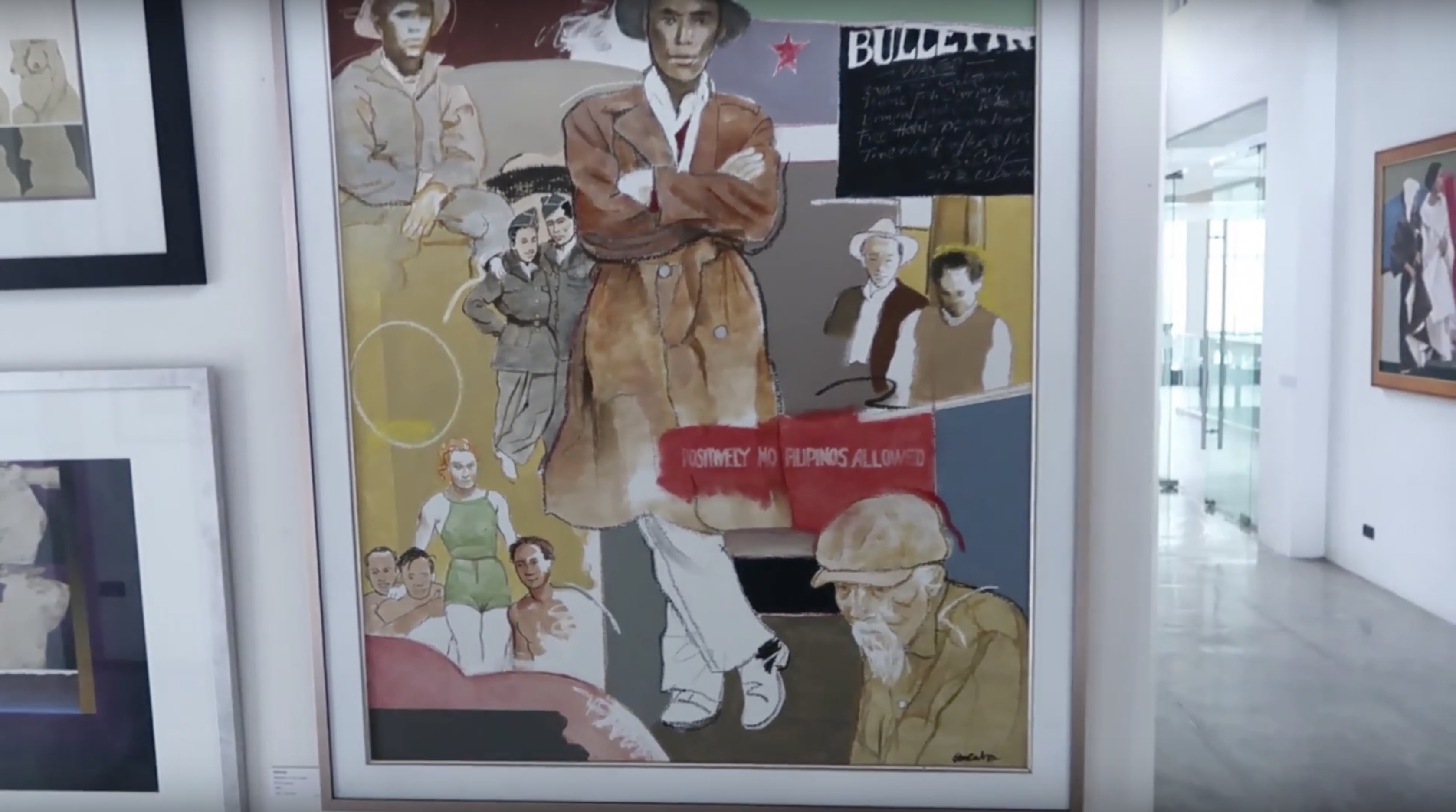 Everything (in terms of art) and everyone is allowed inside the BenCab Museum (the painting says "no Filipinos allowed").
To conclude

BenCab Museum makes a great choice for everybody, on a typical rainy day in the Philippines. For art lovers however, it seems like a must to travel the 6 km to Tuba to see this nationally renowned art museum. Please note that it's best to actually reserve a taxi in Baguio already, then let him wait for you while you are enjoying the museum. BenCab museum is in an area where it would be otherwise hard to get a taxi.

The BenCab art museum is certainly highly recommended if you're not absolutely appalled by a museum. It hosts many artworks that'll provoke mind and heart, and maybe more. Definitely put this one on your Baguio bucket list; and for more recommended activities in and around Baguio, you can visit the article '10 Great Things To Do In Baguio City'. It's more fun in Baguio! So be prepared...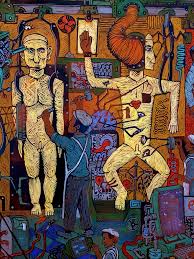 Have fun in the BenCab Museum, looking at provoking, stimulating, interesting, and crazy art.