These are some of the best destinations to go to in Batangas when you're looking for beautiful to perfect beaches, as well as some other randomly cool activities to go through.
When life's a "bea(t)ch", we quite need a place with calmness and soothing tranquillity. When you are at the beach, life is different; time doesn't seem to move hour to hour but mood to moments. So to have one of the best beach therapies you may ever have, Batangas is a fantastic province to travel through...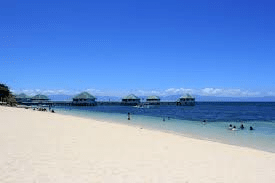 Laiya, San Juan
Laiya, San Juan, Batangas is a place known for its beautiful white beaches and great water adventure activities. Also there are lots of options for hotels and resorts for every budget.
Each resort is naturally gifted with white sandy beaches, snorkeling sites with amazing marine life, and let you indulge the calm blue waters of the sea. Each resort offers its own tropical ambiance and spacious grounds for friends and family activities. Some of the best resorts are Acuatico Resort and Blue Coral Cove Resort. You will also be able to check out virgin beaches around the area: a guaranteed ease off.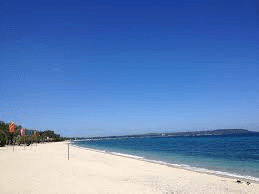 A beautiful virgin beach in Laiya.
Laiya is accessible by land trip within Luzon Area without need for boat or plane transfers, which makes it a practical venue for groups/ families from Cavite, Laguna, Batangas, Quezon provinces and especially Metro Manila. Routes are via South Expressway-Star Tollway-Batangas route or via South Expressway-Laguna-Tiaong-Candelaria-Batangas route, with concrete roads.
Lobo
Another option for beach lovers is Lobo. This cute little town in Batangas is a great opportunity for you to spend a day at the beach and restoring your soul. Your heart sure will be captivated by the hospitality of the locals who are likely to give you a food treat as you arrive.
Unlike Laiya Beach, Lobo Beach doesn't have white sand beaches instead it is filled with pebble stones of different sizes. The stones scattered along the shorelines make the water clear looking. Also you'll be able to enjoy the astounding view of the surrounding mountains.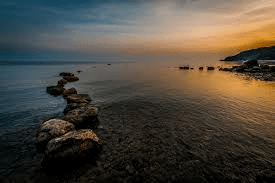 A beach in Lobo at sundawn.
For divers, there is a resort called Andrea Beach resort that has a mini dive shop and dive boats for guests who would love to explore the underwater world of Lobo and nearby dive sites. They offer packages not only for certified divers but for beginners too.
If you care for a little adventure, you can try Punta Verde Resort which is located on top of the hill. You will have to hike for 15 to minutes to reach the resort but it is definitely worth it. As soon as you reach the resort, you'll be mesmerized by the view; the infinity pool, nature, and crystal blue water. Get the chance to be entertained as well by the pod of dolphins swimming by the beaches of Lobo.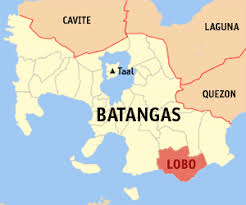 Calatagan
It is true that Batangas has a lot to offer. So if you're craving for the smell of the warm sea breeze, Calatagan Beach in Batangas is there for you. Calatagan is one of the municipalities that Batangas is truly proud of. The word "Calatagan" is taken from the Tagalog word "latag" and is closely associated with "kapatagan", which means 'a vast portion of flat land lying between the hills and mountains'. Thus, Calatagan means a large expanse of wide flat land.
Lots of good beach resorts and hotels can be found in the area. But, there's more: you will find the Maldives of the Philipppines in Calatagan too! The undeniably clean, wide, long and near white sand beaches will be such a marvelous find: so if you can't afford to go to Maldives yet, the tropical island experience is being offered by Stilts Calatagan, for you.
Stilts Calatagan resort in Batangas. (Image source: Stilts Calatagan Facebook)
Calatagan is not only for beach lovers but for nature, animal and adventure lovers too. You can choose to have the Punta De Santiago Lighthouse Tour, Museo de Enrique Zobel tour, Mangrove tour or try quad riding with ATV Adventures.
Punta De Santiago Lighthouse (51 ft) is said to be the oldest structure in Calatagan. The lighthouse is filled with instagram-worthy moments, especially if you climb on top of it. You capture the enchanting view of the Calatagan Bay, hills, and mountains around, and most of all: the view of the beloved sea.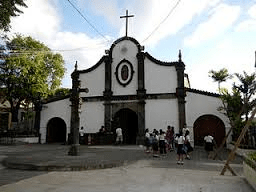 Municipal Hall in Calatagan.
Museo de Enrique Zobel is the place to learn about the life and legacy of Don Enrique Zobel, who is one of the richest and influential personality in the Philippines, as well as the history of Calatagan. The museum is open from Wednesday to Sunday.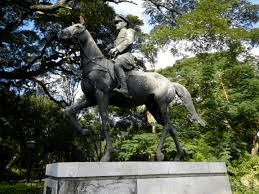 Learn about Don Enrique Zobel.
The Mangrove park can be found in Barangay Gulod, and it is a perfect spot for nature and animal lovers who want to discover the abundant mangroves, sea life and birds in the area.
Nasugbu
One of the most popular destinations in Batangas for beach bums is Nasugbu, located on the west by the South China Sea. As you enter the town proper, you'll have the chance to enjoy the beauty of nature right away as you pass by fields of sugar cane, corn, rice fields, hills and mountains.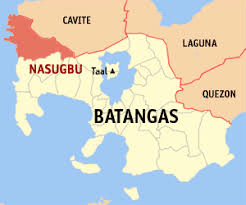 Aside from sunbathing and swimming all day at the beach, there are more things to do in the beauteous coastline of Nasugbu. You can go diving and snorkeling in Fortune Island and grab your camera for picture perfect moments. Walk along the pristine white sand of this island and feel like you are a Greek Goddess in the acropolis with Grecian pillars and statues on the edge of the island.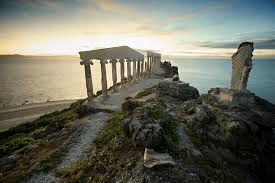 Fortune Island in Nasugbu, Batangas.
You can also simply get the pleasure of island hopping from the shores of Natipuan and Tali Beach. But for those who like the extremes, cliff diving in Tali Beach is also there for you. Just rent a boat for P1500 and they will take you island hopping and wait for you as you get tired of cliff jumping at Tali Beach.
For hikers/mountaineers, Nasugbu has something to offer for you as well. One of the favorites for trekking and mountain climbing especially for newbies is Mt. Batulao in Nasugbu. You'll be able to enjoy a spectacular view of nature-the grasslands, the hills, and the neighbor cities in Batangas. Then there is the younger sister as well of Mt. Batulao: Mt. Talamitan. It's a wonderful mountain with blooming Cogon grass during the rainy season, 60 degree trail before the peak, and marvelous sea of clouds (normally when you hike in the morning).
Panorama view of Mount Batulao.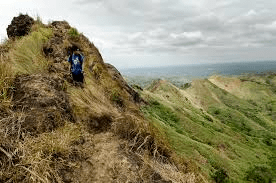 Have fun hiking Mount Batulao.
Have fun traveling through Batangas. Close and accessible from Metro Manila and be suprised by the many things to do in here, as well as the marvelous beaches around. It's more fun in Batangas!