A duty-free zone and a myriad of fun activities.
Located 110 km west of Metro Manila; Subic Bay Freeport Zone is an old U.S. military base turned into a special economic zone with duty-free shopping opportunities and other fun activities...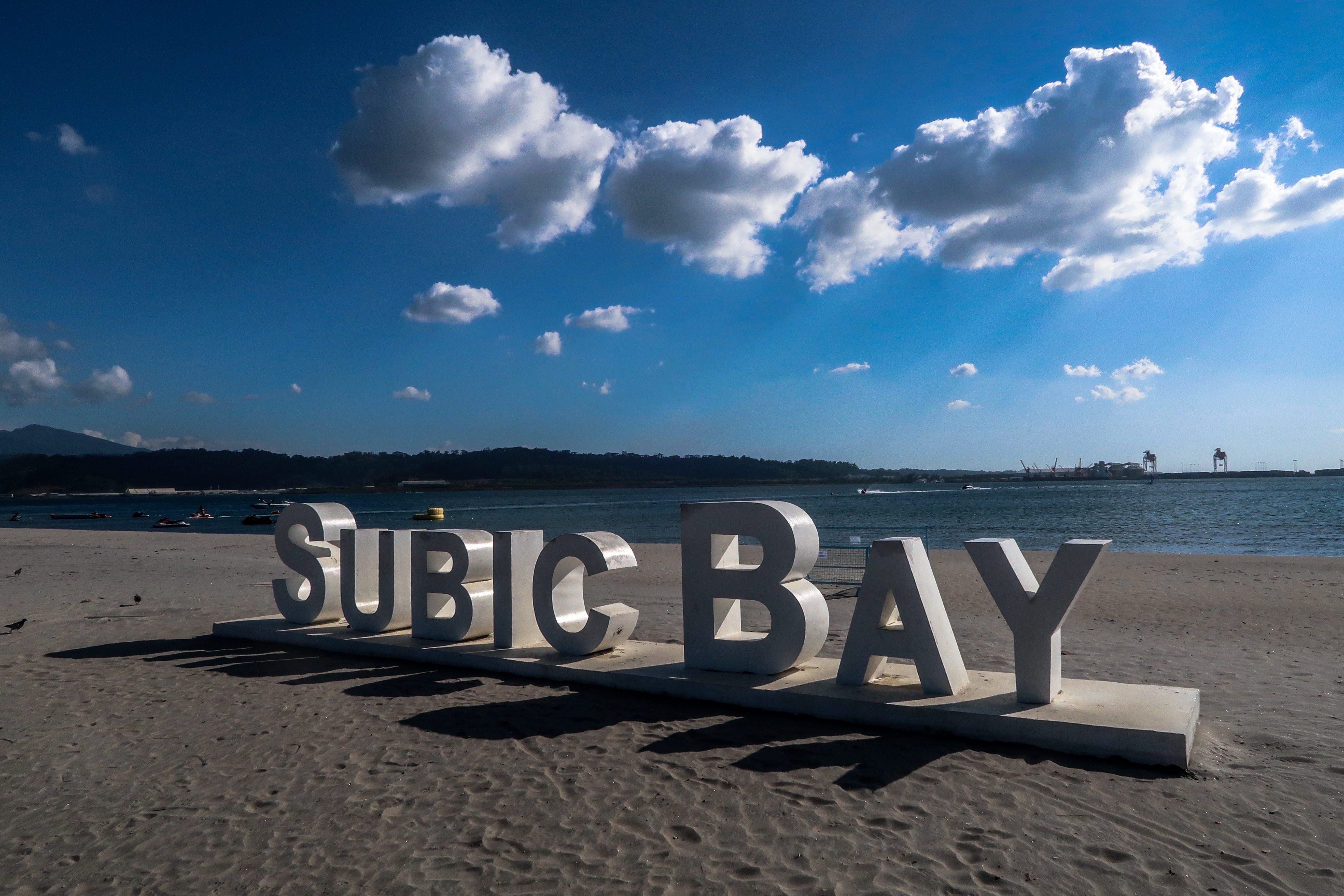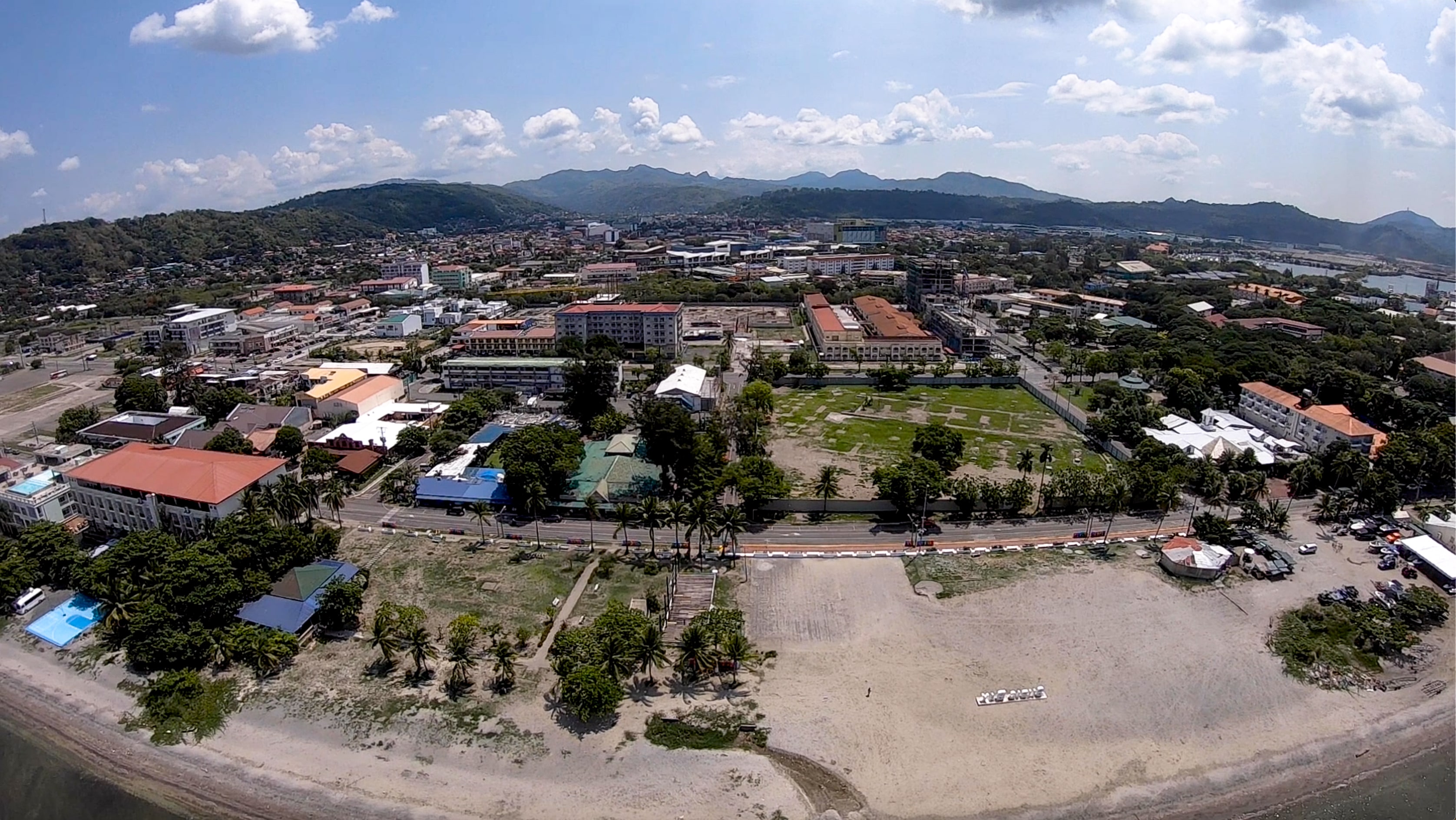 A little history
Subic Bay dates back to the late 19th century, when the Spanish (the then colonial power) already had an arsenal and ship-repair facility established. Then, in 1898, the Spanish-American War happened. After this, the area pretty much became a U.S. Navy and Marine base, and kept growing into a major facility. In 1991, the Philippine Senate rejected renewal of the lease and after a big eruption of Mount Pinatubo later that year, the base basically became under ownership of the Philippines again.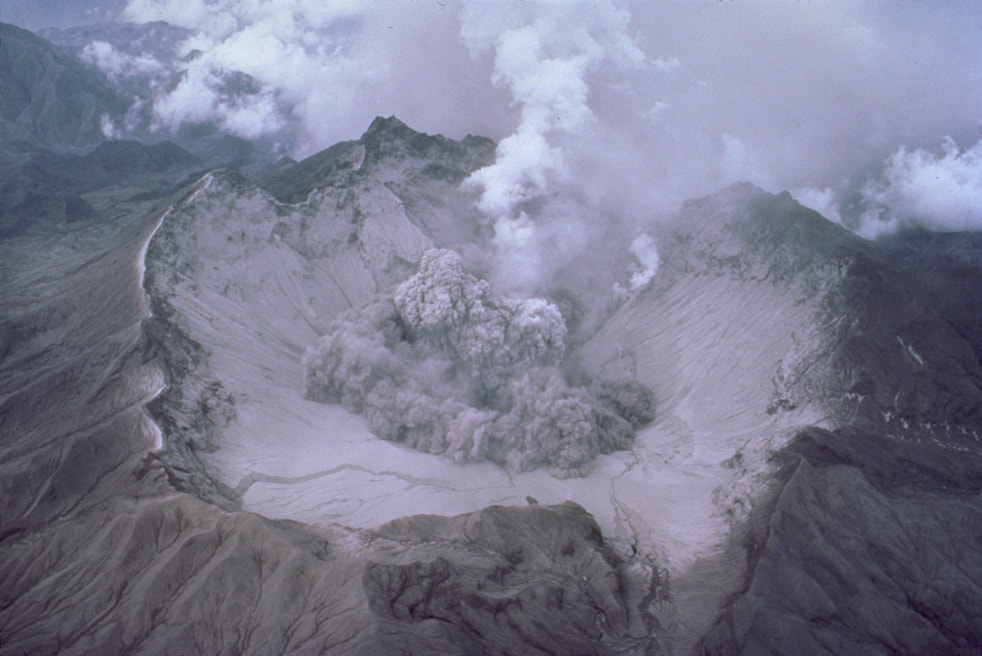 Early eruption of Mount Pinatubo in June, 1991.
Nowadays
Nowadays, the Subic Bay is a favorite touristic destination for Filipino and foreign tourists. The area hosts a beautiful body of deep waters surrounded by gorgeous mountain ranges. There are a few resorts at the waterside with nice beaches, beautiful views, and fun water sports activities.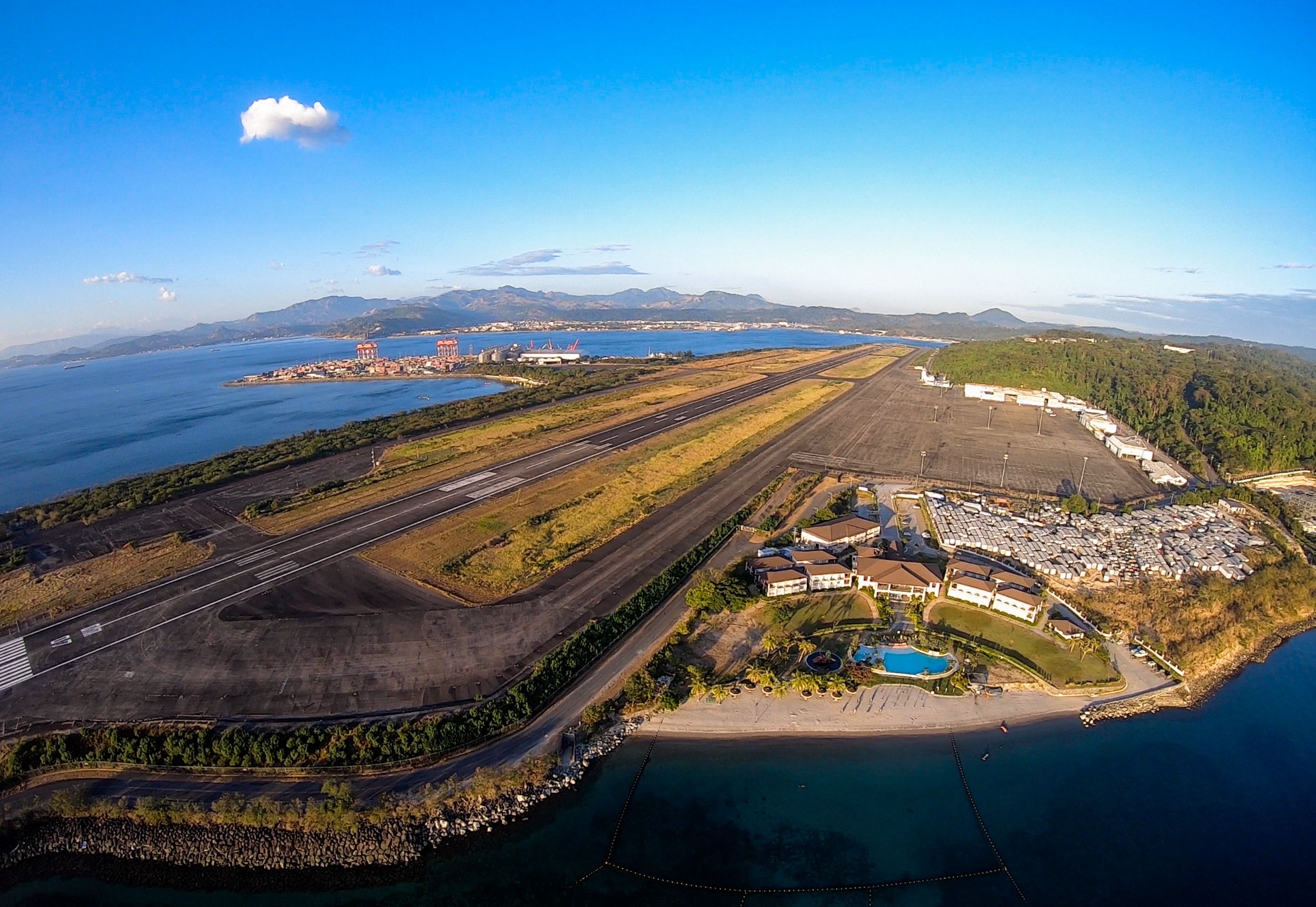 Landing strip of the Subic Bay International Airport, with the highly regarded ACEA Resort settled right next to it.
ACEA Resort Subic is an excellent and clean resort offering stunning views over the Subic Bay (8.1 rating):
ACEA Resort Subic is an excellent and clean resort offering stunning views over the Subic Bay (8.1 rating):
Other than resorts, there are a lot of other activities to be experienced in and around the Subic Bay Area. Some of the more popular ones are:

Inflatable Island: a water park containing inflatable slides, towers, and bridges.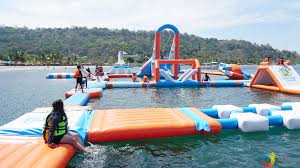 Ocean Adventure: marine park offering animal shows, swimming with dolphins, and more.

Funtastic Park: amusement park with mirror maze, optical illusion rooms, costume area, and food and souvenirs.

Pamulaklakin Forest Trail: secluded rainforest with a scenic stream where different types of (survival-like) tours are being offered.

Zoobic Safari: an animal park with jungle setting; featuring a zoo, tiger safari, and train rides.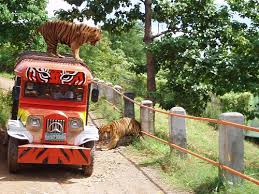 El Kabayo Waterfalls: two waterfalls to be found after a short hiking trail.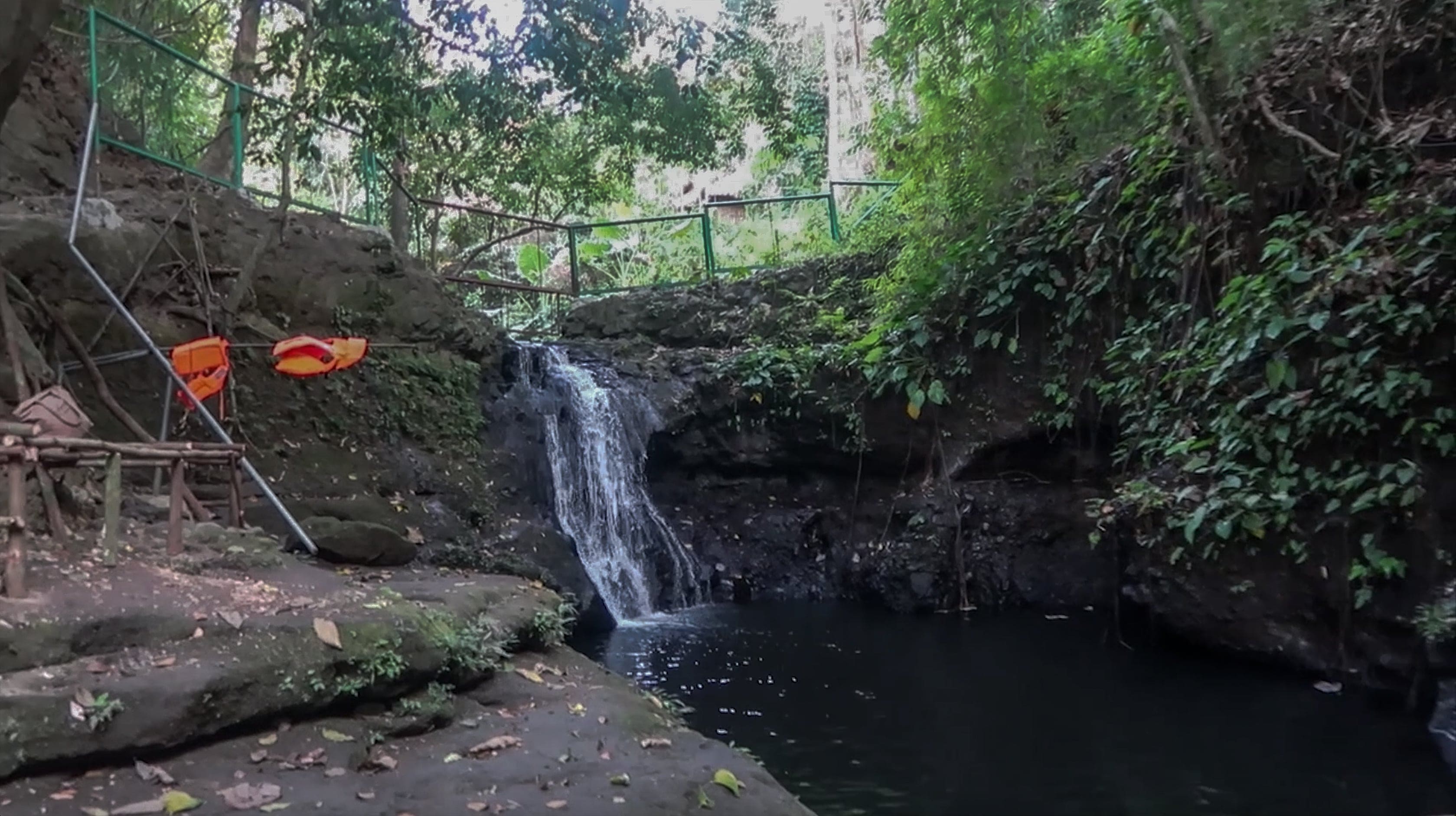 One of the El Kabayo Waterfalls.
Jungle Environment Survival Training (JEST) Camp: an educational park with survival training, games, obstacle courses, and more.

Magaul Bird Park: showcasing Subic's bird life; this bird park offers various other fun activities.

Moonbay Marina Waterpark: a new waterpark with enjoyable wave pools.

Moonbay Marina Waterpark is conveniently located at Waterfront Rd nearby hotels, bars, and other attractions like the Subic Bay signs.
All Hands Beach Resort: a nice beach with crystal clear waters, beautiful views over the mountain range, and fun water sports activities.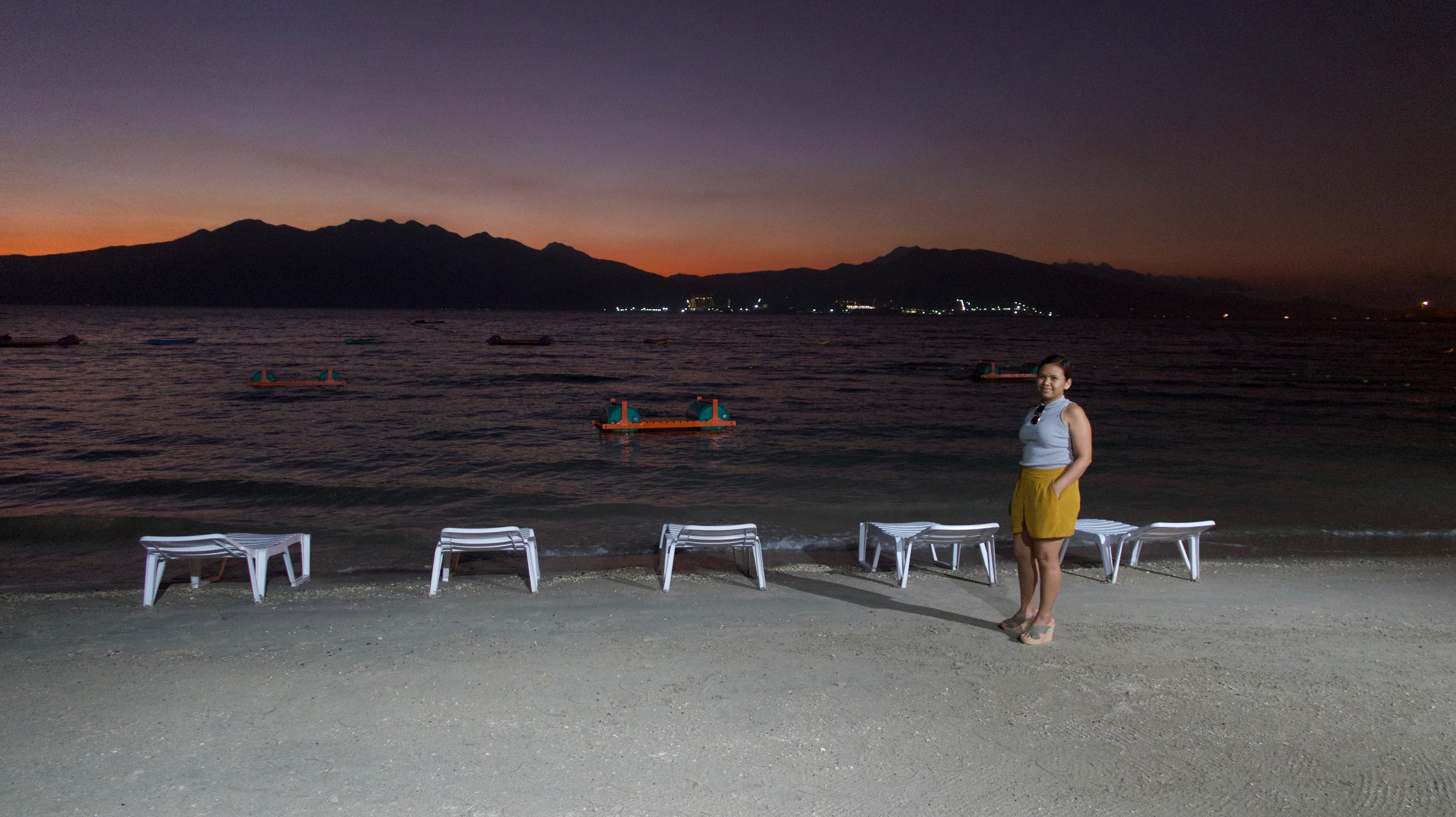 All Hands Beach Resort is where you can have fun with water sports activities and have a beautiful view over the mountain range that is nestled around Subic Bay. Particularly beautiful at sunset.
Other than these fun attractions, a big reason tourist flock to these destination is also, because of its great shopping opportunities. Some duty-free shopping options are Freeport EXCHANGE, Royal Duty Free, and Puregold. Another big popular mall at the Subic Bay Freeport Zone is called Harbor Point.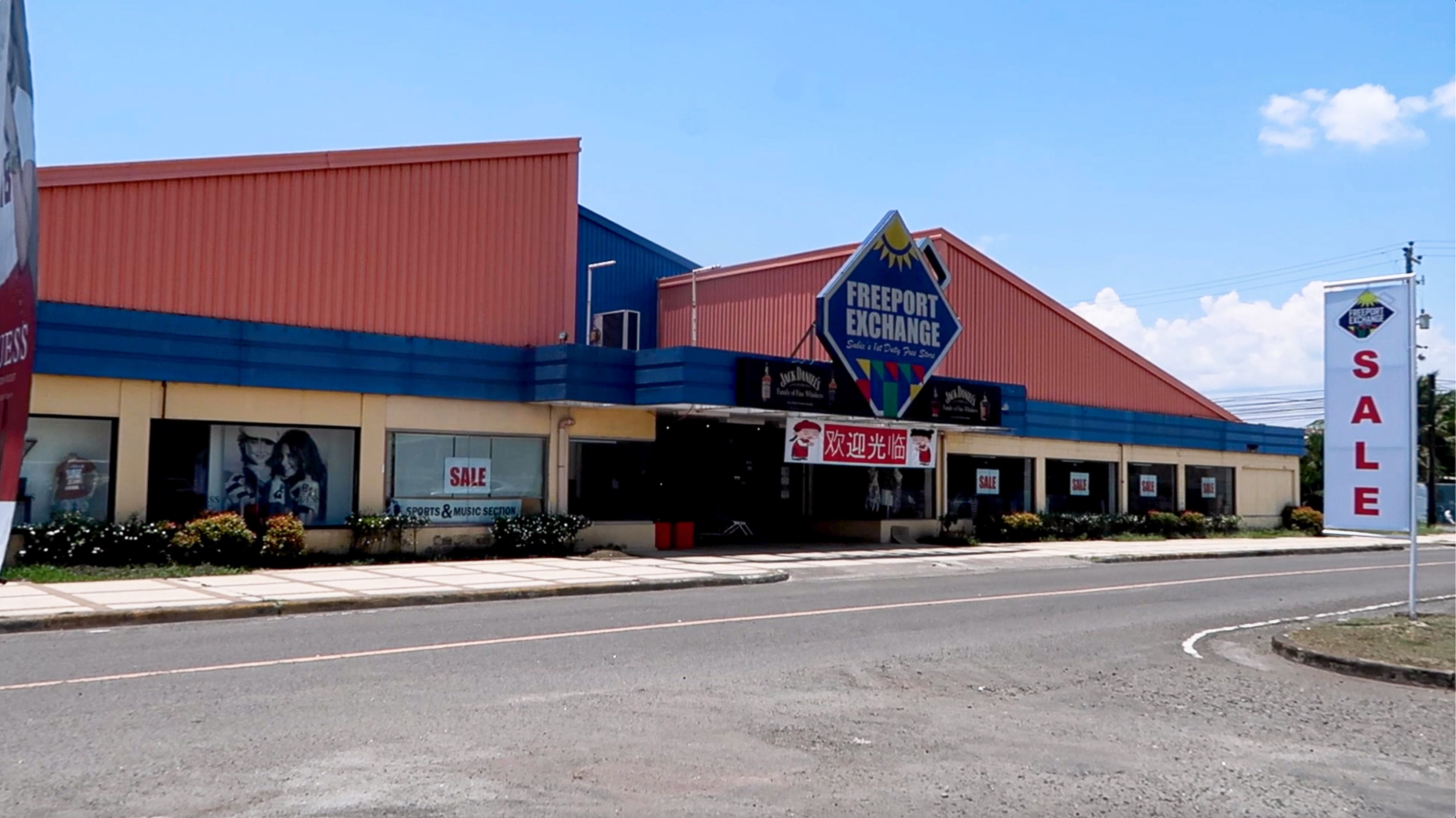 Outlet shopping at Freeport EXCHANGE.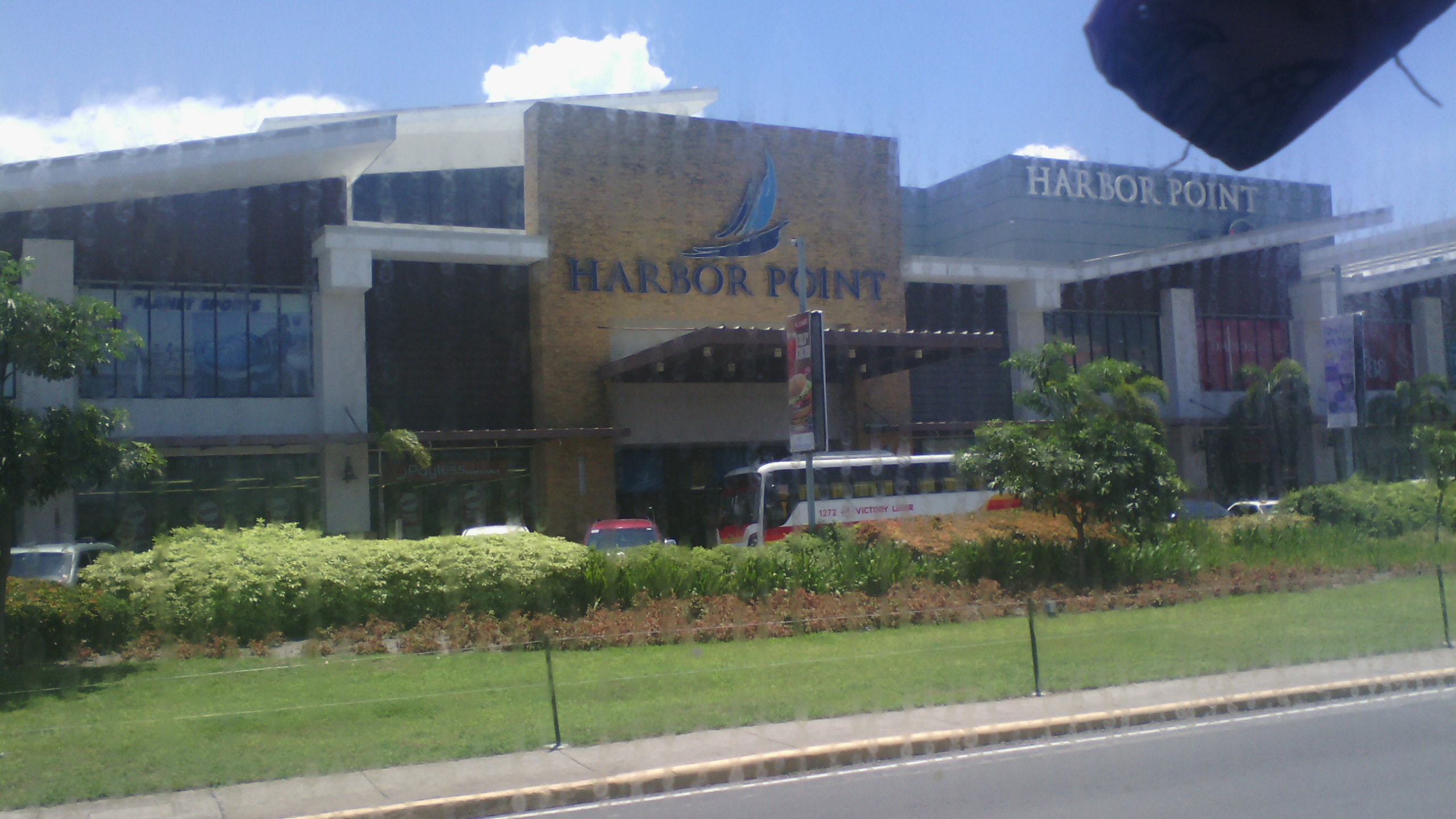 A nice general mall is called Harbor Point.
Around Subic Bay, there are plenty of random spots to relax at, and it's generally not a very crowded area. Plenty of nice, wide views, perfect for picture taking. Also, there are two Subic Bay signs that are placed at scenic viewpoints; you might wanna remember going there for some shots too.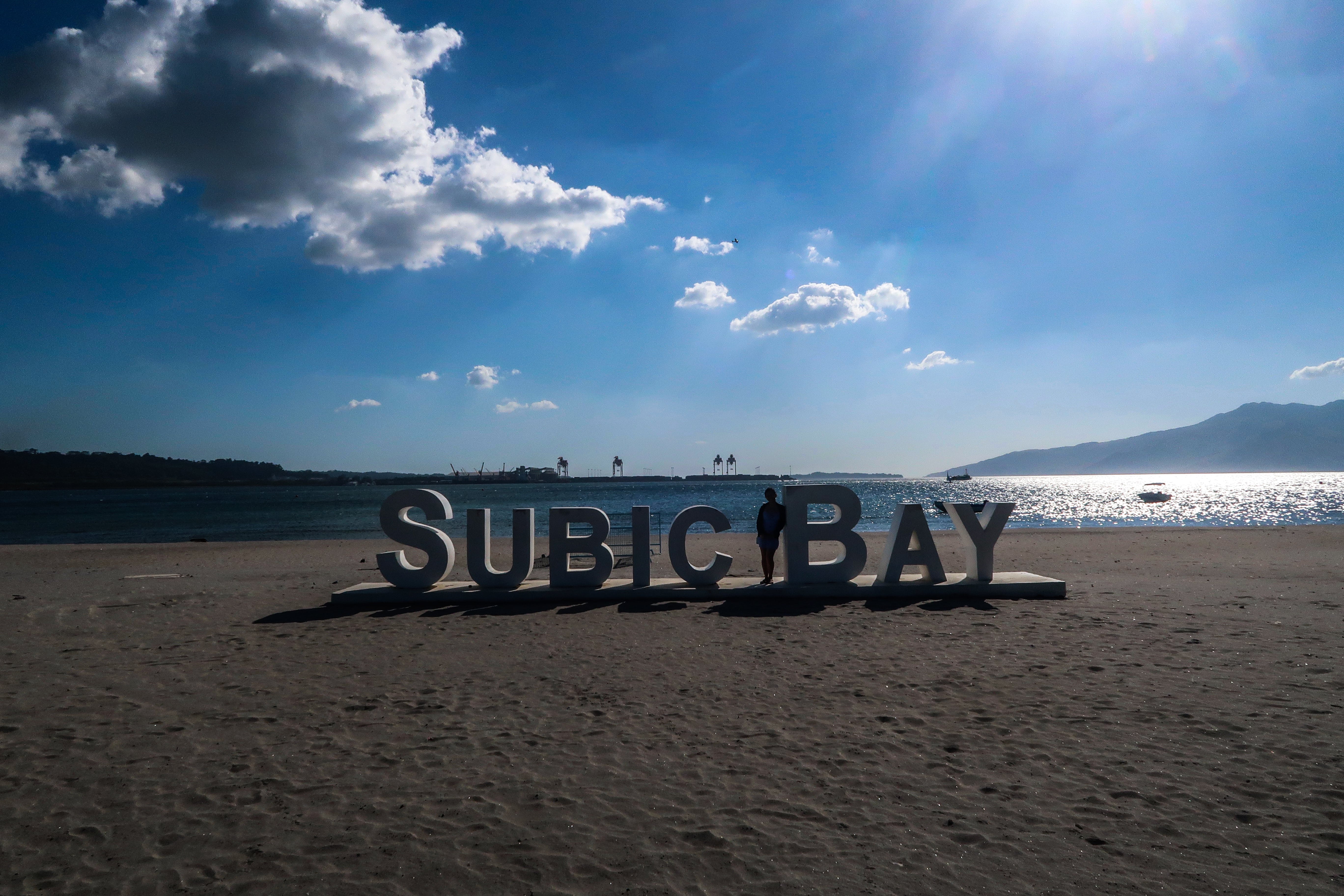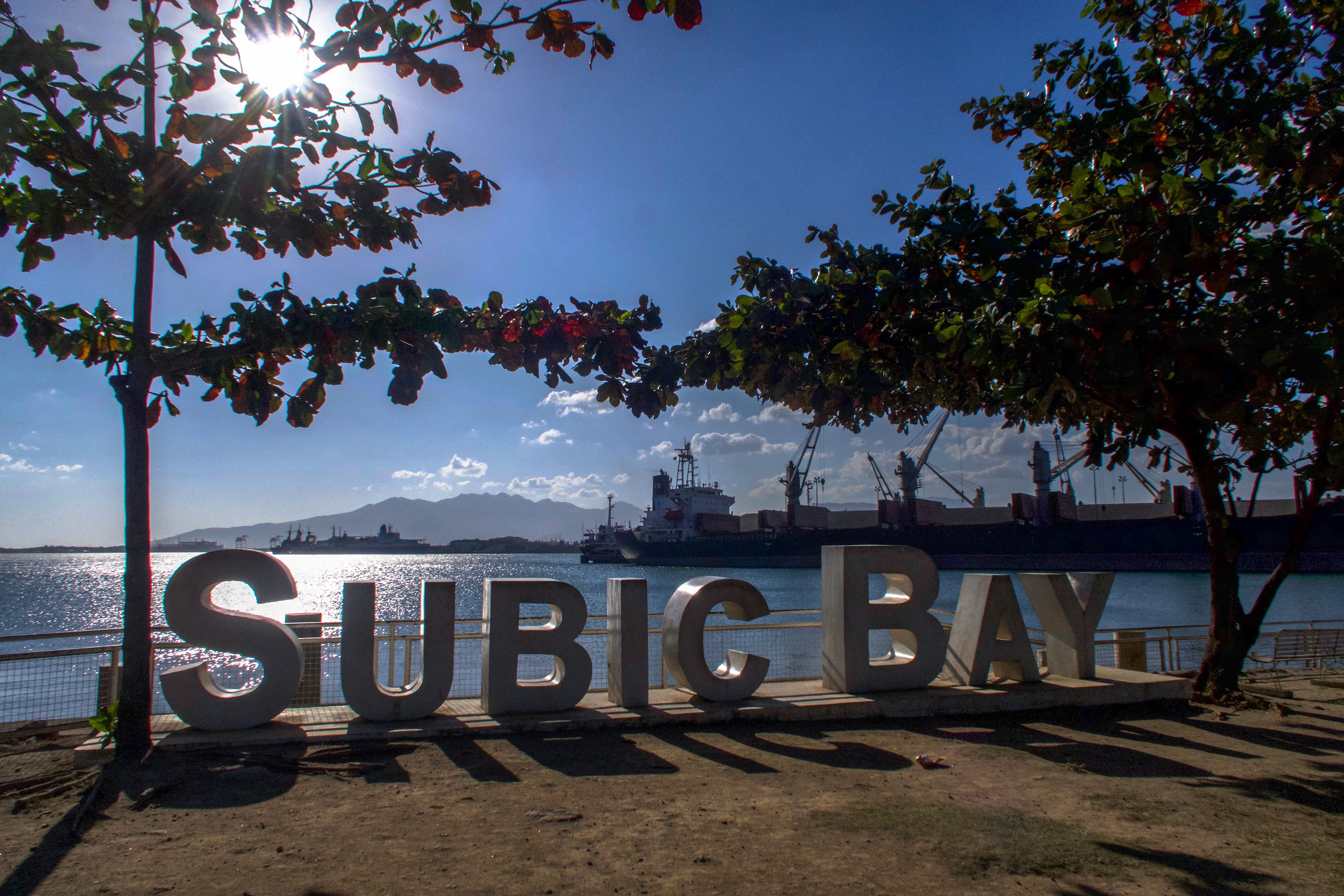 A strong economic engine
With more than seven hundred investment projects, Subic Bay remains a big economic engine for the Philippines. With large projects like the Subic Bay Port Development Project and the 45 km long Subic-Clark-Tarlac Expressway, this historic military base is now set to become one of the most competitive international service and logistics center within Southeast Asia. As a touristic destination though, Subic Bay will maintain its allure with a multitude of fun activities the area offers, together with a complete selection of good hotels, restaurants, and hangouts/bars.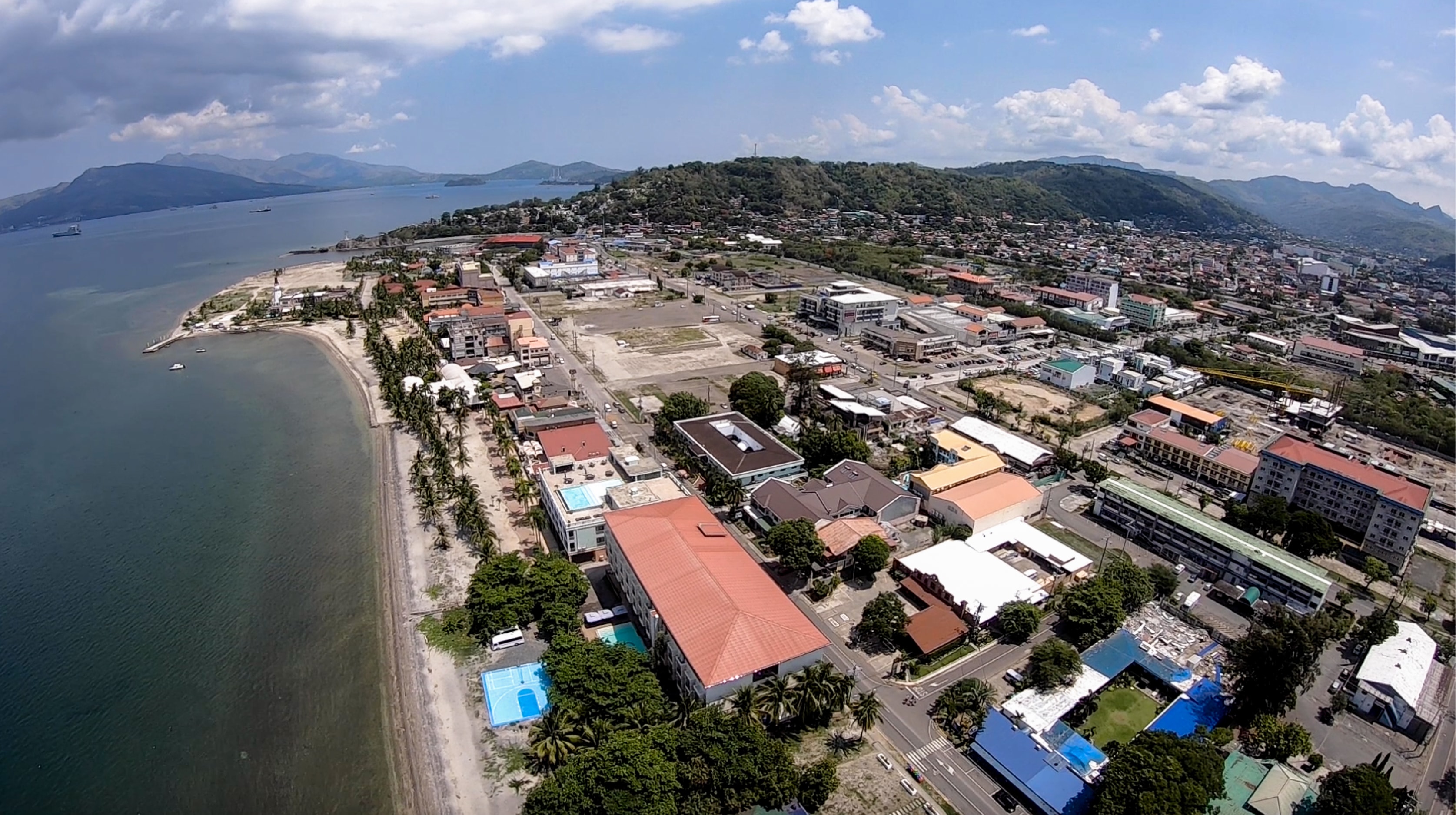 Subic Bay Freeport Zone offers a wide variety of activities, hotels, bars and restaurants.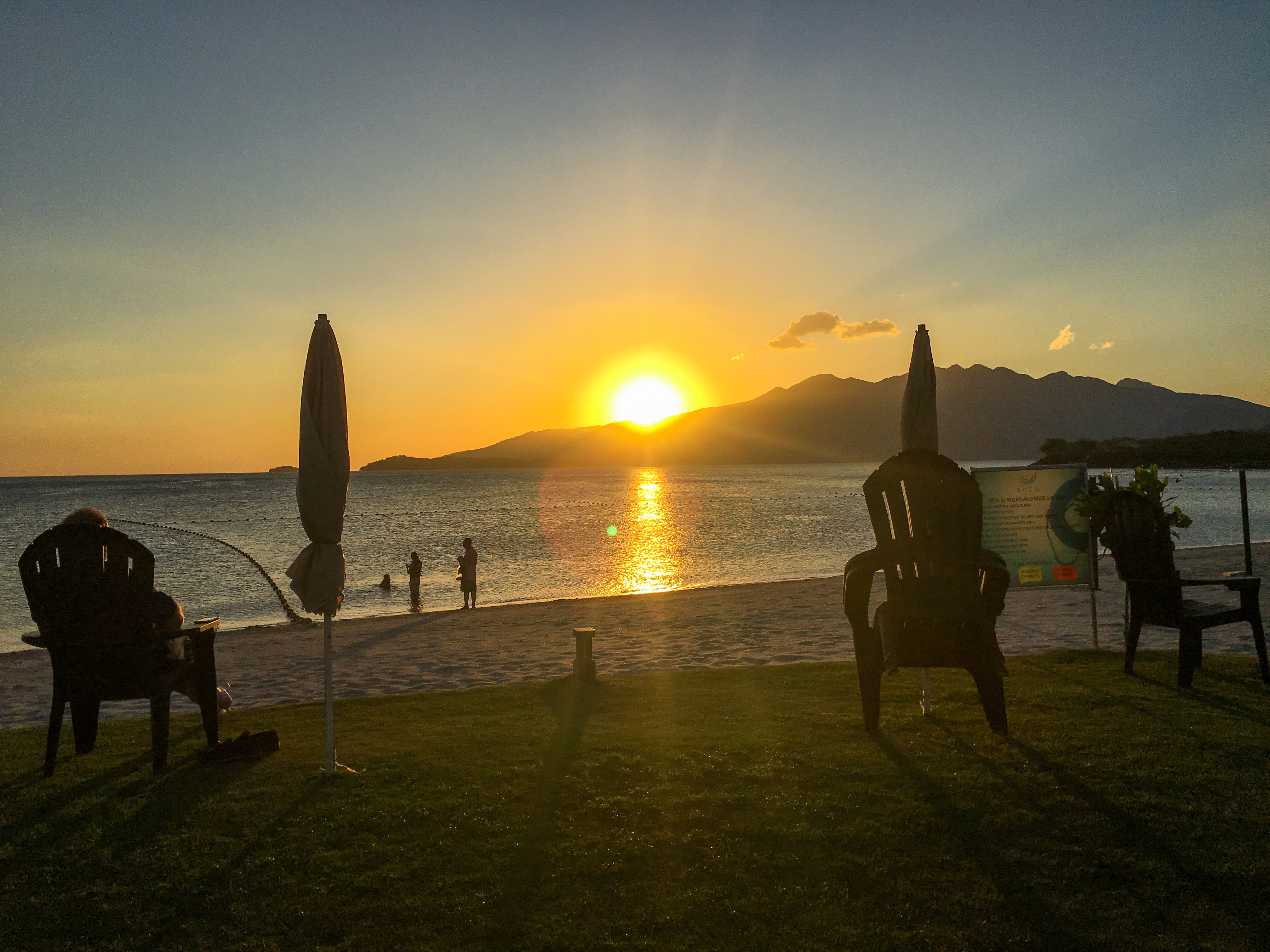 The picture right above shows the sunset you could enjoy from the highly recommended ACEA Resort Subic. Activities range from strong action to pleasing relaxation: ride a jetski over Subic Bay and chill out watching stunning sunsets (and a lot of good stuff in between).