Many endemic species and other exotic animals to be admired in this Puerto Princesa based crocodile farm.
Hundreds of crocodiles are being bread and nurtured in Puerto Princess crocodile farm, formally known as the Palawan Wildlife Rescue and Conservation Centre. Take a look at the Philippine crocodile, a big boa constrictor, and other endemic species in an affordable tour through the centre...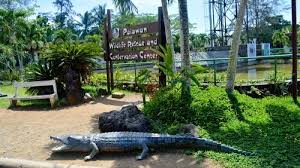 Palawan Wildlife Rescue and Conservation Centre
Formerly know as simply 'Crocodile Farm and Nature Park'; Puerto Princesa's only crocodile farm is nowadays called 'Palawan Wildlife Rescue and Conservation Centre'. Most crocodiles in there are nurtured since birth, until they're big enough to survive in the wild, upon which they are released. Being under the supervision of the Department of Environment and Natural Resources (DENR), Puerto Princesa's crocodile farm takes great care in researching and safeguarding the conservation of Palawan's endangered species.
Apart from nurturing and housing hundreds of crocodiles of different species, Palawan Wildlife Rescue and Conservation Centre does take care of a bunch of other animals, some of are which endangered as well. This includes the Palawan bearcat; or Palawan binturong. This omnivorous, highly endangered creature can grow up to 1.4 m (4.6 ft) long, and is one of Palawan's biggest land mammals.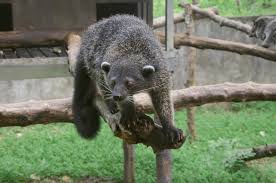 The Palawan binturong.
The Palawan Wildlife Rescue and Conservation Centre is one of those activities around Puerto Princesa that are part of the 'Puerto Princess City Tour'. It's a perfectly fine activity to do on its own though, and wouldn't cost you too much at all. Although prices change; a ticket at the entrance wouldn't cost you much more than a 100 PHP. Tours are scheduled every 30 minutes, to manage the stream of visitors throughout the park.
Taking the tour
The tour starts inside a little building that serves as an exhibition area. This room and hallway feature displays of crocodile skins and skeletons in glass chests; including a preserved crocodile skin that is said to have eaten a young girl.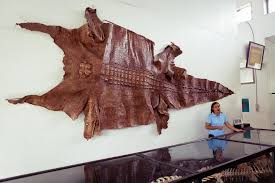 Once the group leaves the exhibition area, you're pretty much free to go on your own. Everybody does enter the breeding hall first where little baby crocodiles, divided according to level of maturity, are kept in tubs and can be seen up close.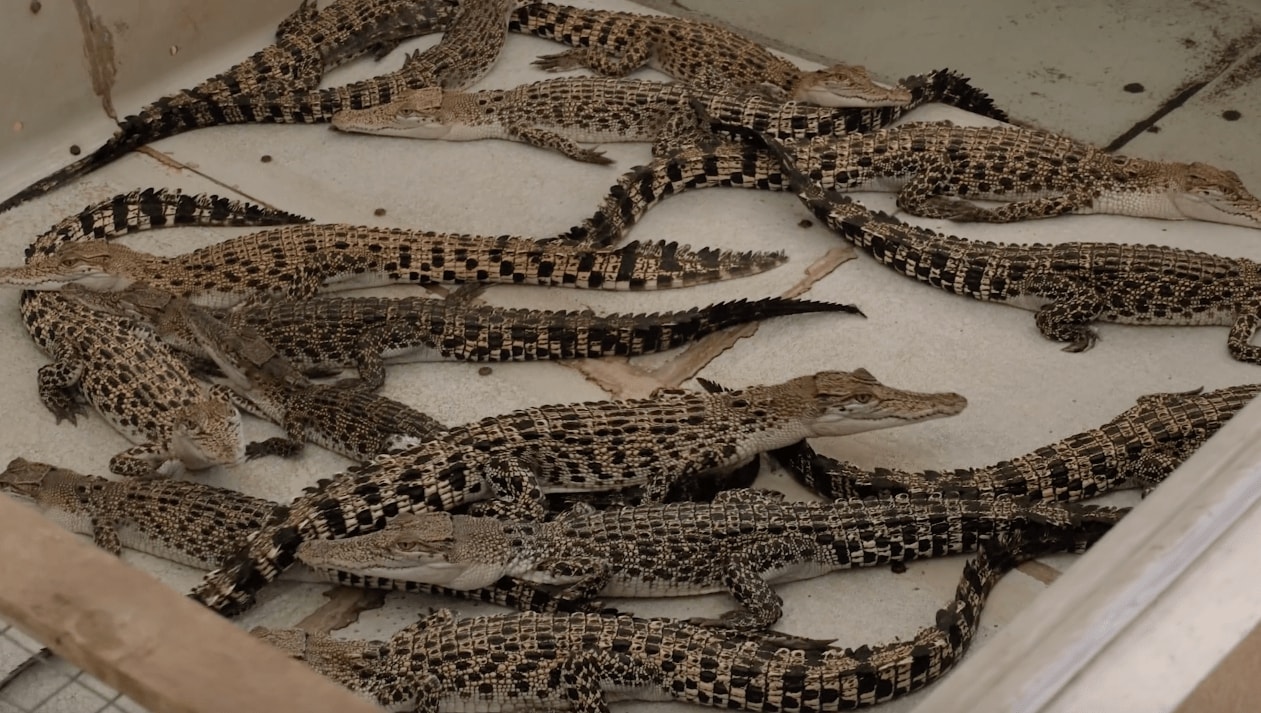 Then follow the adult ones; a mix of freshwater and saltwater crocodiles are free to roam around in an enclosed cage-like structure. A walking bridge actually goes over the cage, allowing visitors to take a good look at these fully developed specimens, ready to go back into the wild.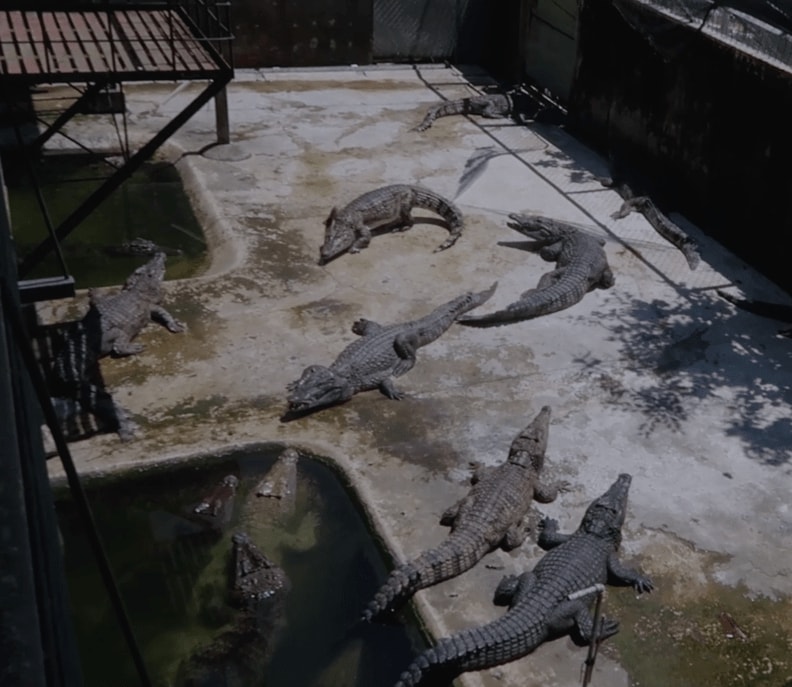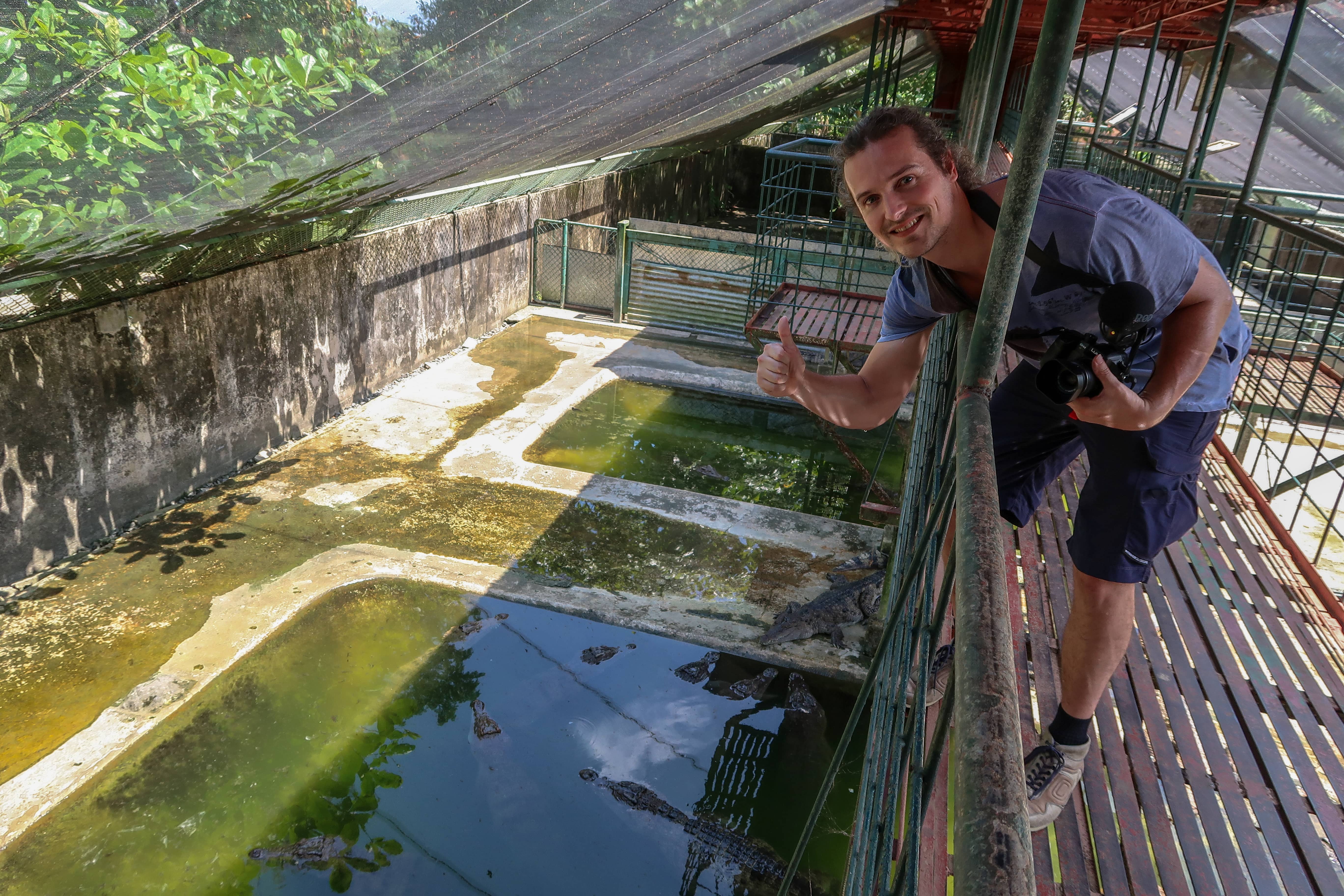 After the crocodiles' den, you will enter the mini zoo. Here, many different types of unique animals may be observed and taking pictures with; including a baby crocodile and a 3 meter long boa constrictor. Some of the other animals seen at the zoo are bearded pigs, porcupines, ostriches, pheasant peacocks, parrots, mynas (type of Asian bird), hornbills, and that Palawan bearcat (or Palawan binturong).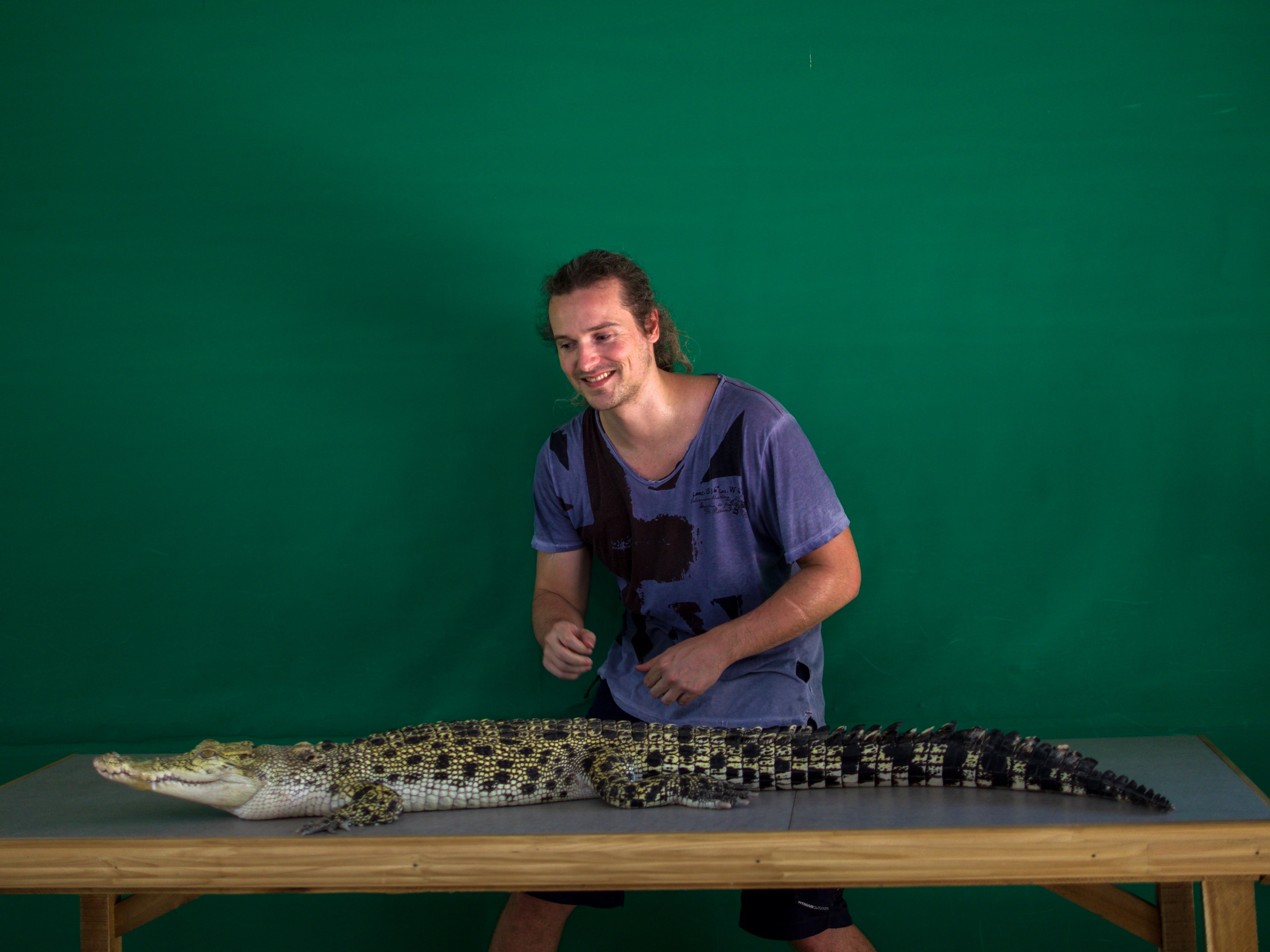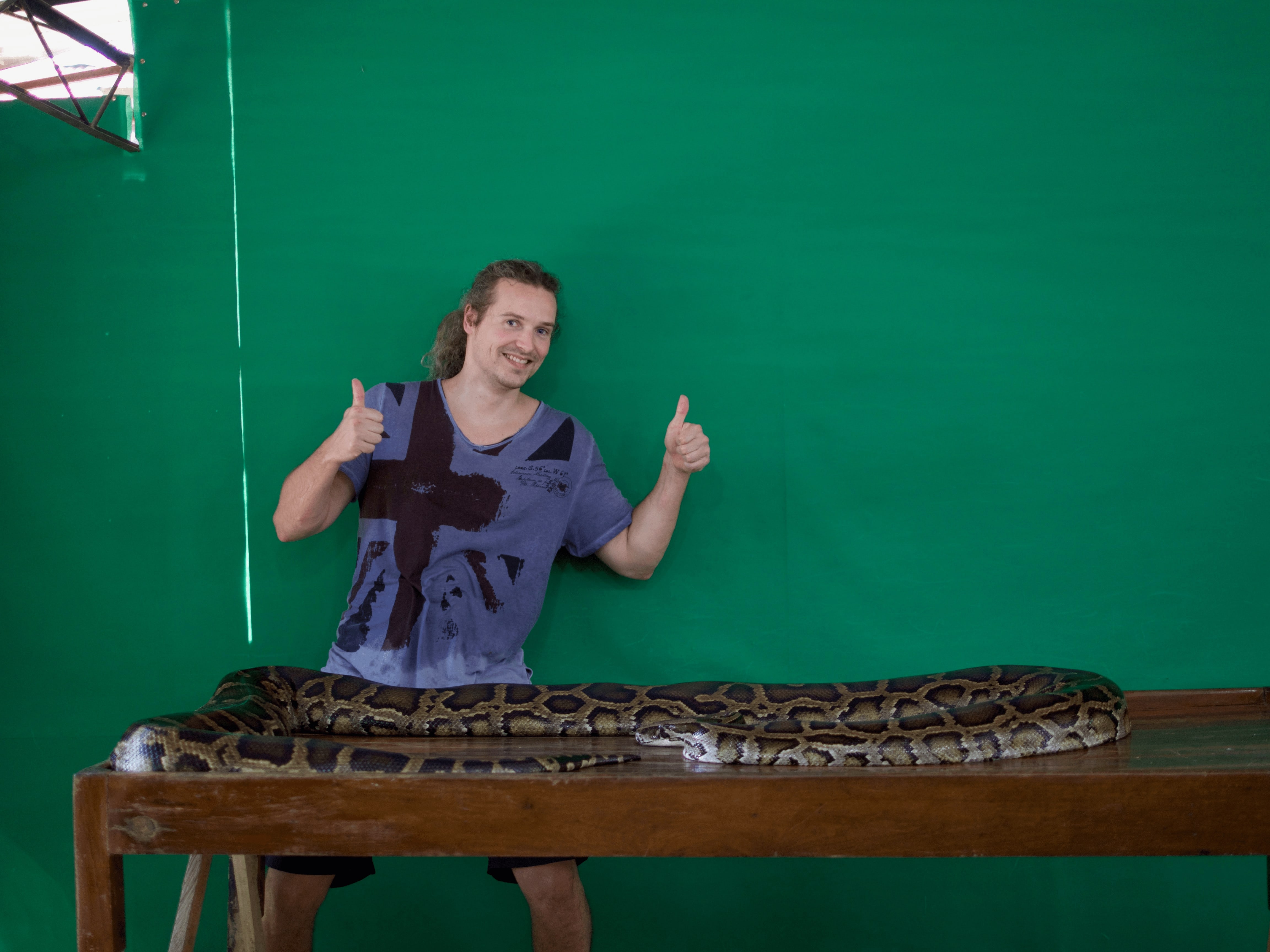 Take pictures with the boa constrictor or a baby crocodile.
Souvenirs shops are also abundantly available at the park, as well as opportunities to chill around and take pictures.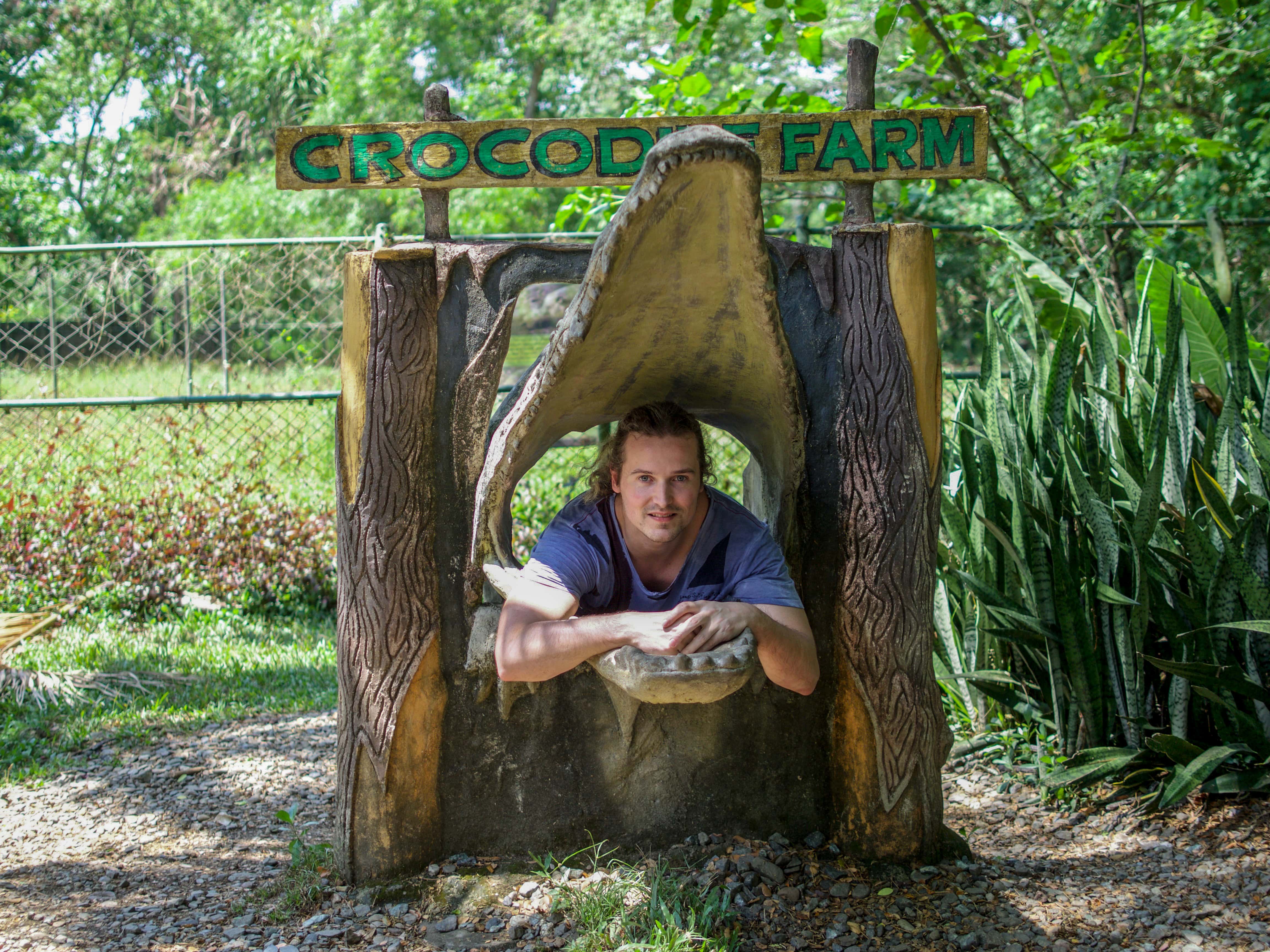 The mini zoo is catered for picture taking.
To conclude
The Palawan Wildlife Rescue and Conservation Centre or Puerto Princess Crocodile Farm is really a worthwhile stop on your Puerto Princess to do list. Take it as part of your PP City Tour, or just take a tricycle and drop by there by yourself. This crocodile farm has lots of fun activities and souvenir shopping, and many exotic animals to admire. Everything there is highly affordable too, making the Palawan Wildlife Rescue and Conservation Centre a worthwhile activity while traveling through Puerto Princess City, on Palawan island.