Another true jewel of Ilocos Norte is without a doubt the Kapurpurawan Rock Formation. Through millions of years of sedimentation, earth formed this natural artwork that is now accessible for the big public to enjoy...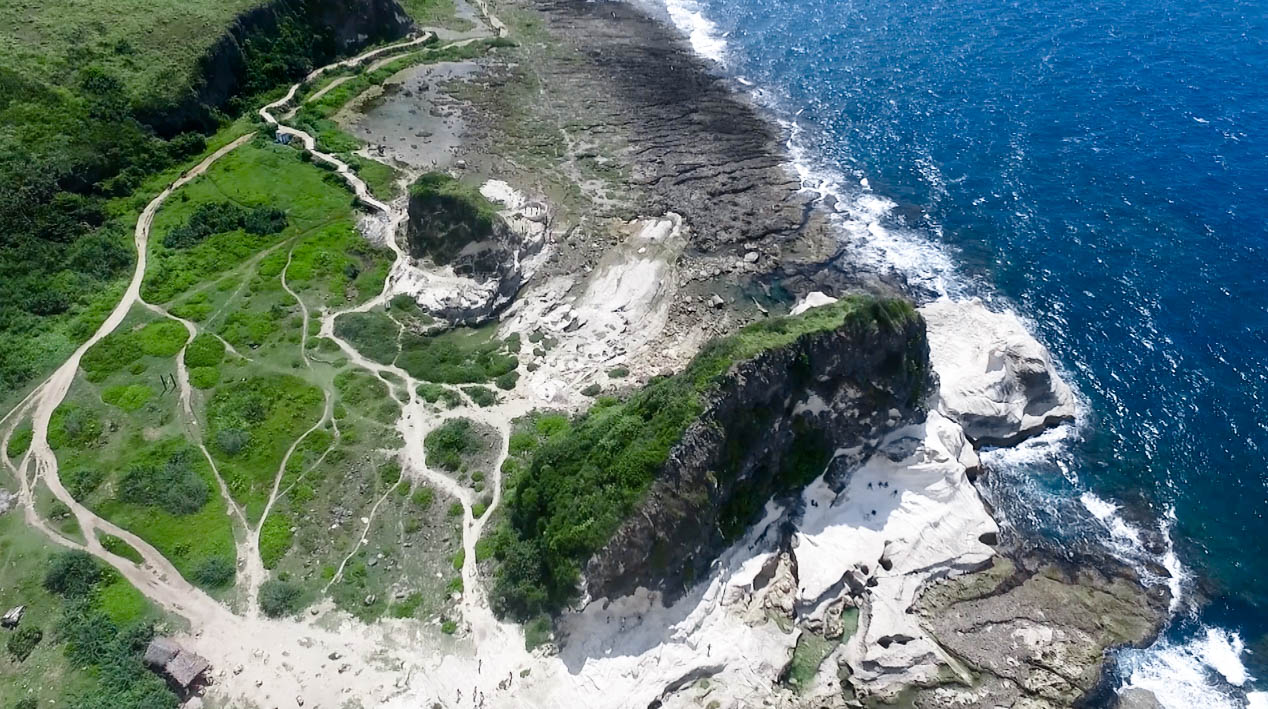 Kapurpurawan Rock Formation
Ilocos Norte truly hosts one of the greatest touristic attractions of all of Luzon. Right next to the iconic Bangui Windmills, you will find this phenomenal natural masterpiece called the Kapurpurawan Rock Formation. Surrounded by windmills, this peace of nature is not to be missed when you go along the coastline of Ilocos Norte.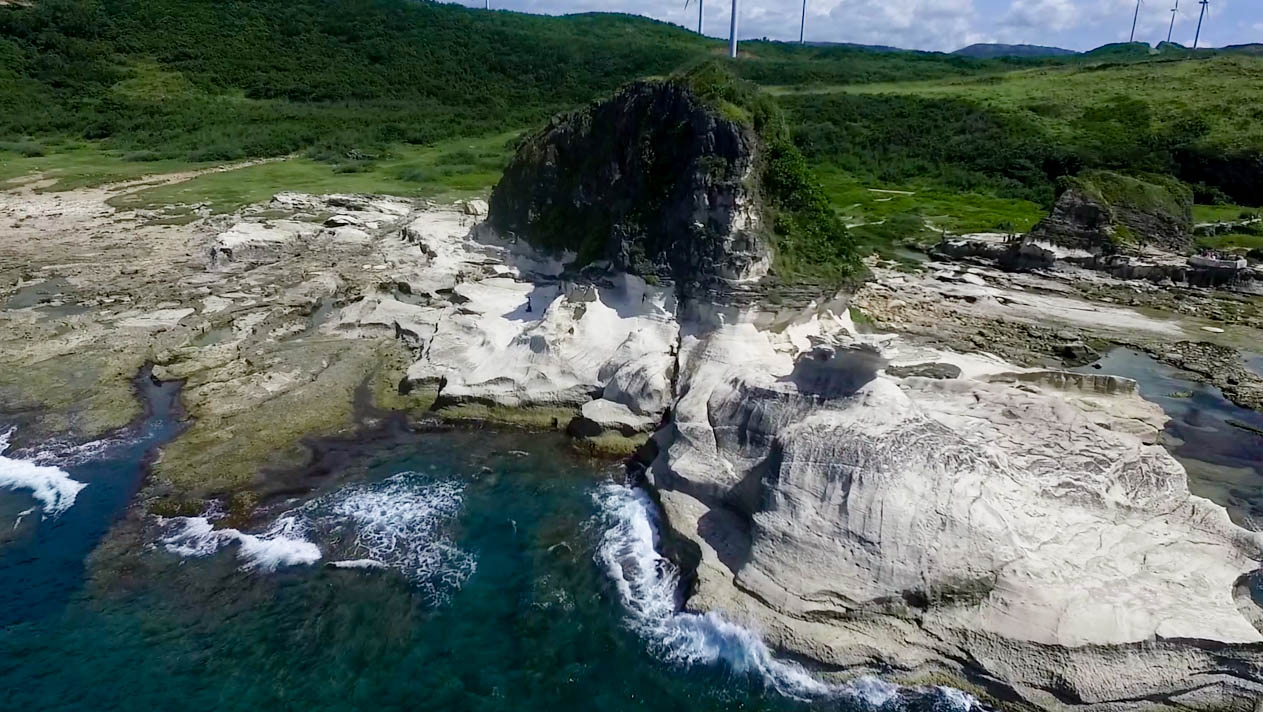 Kapurpurawan Rock Formation is located in a town called Burgos, and is located right next to the popular Bangui Wind Farm. You can see the famous strip of windmills from certain points of the rock formation.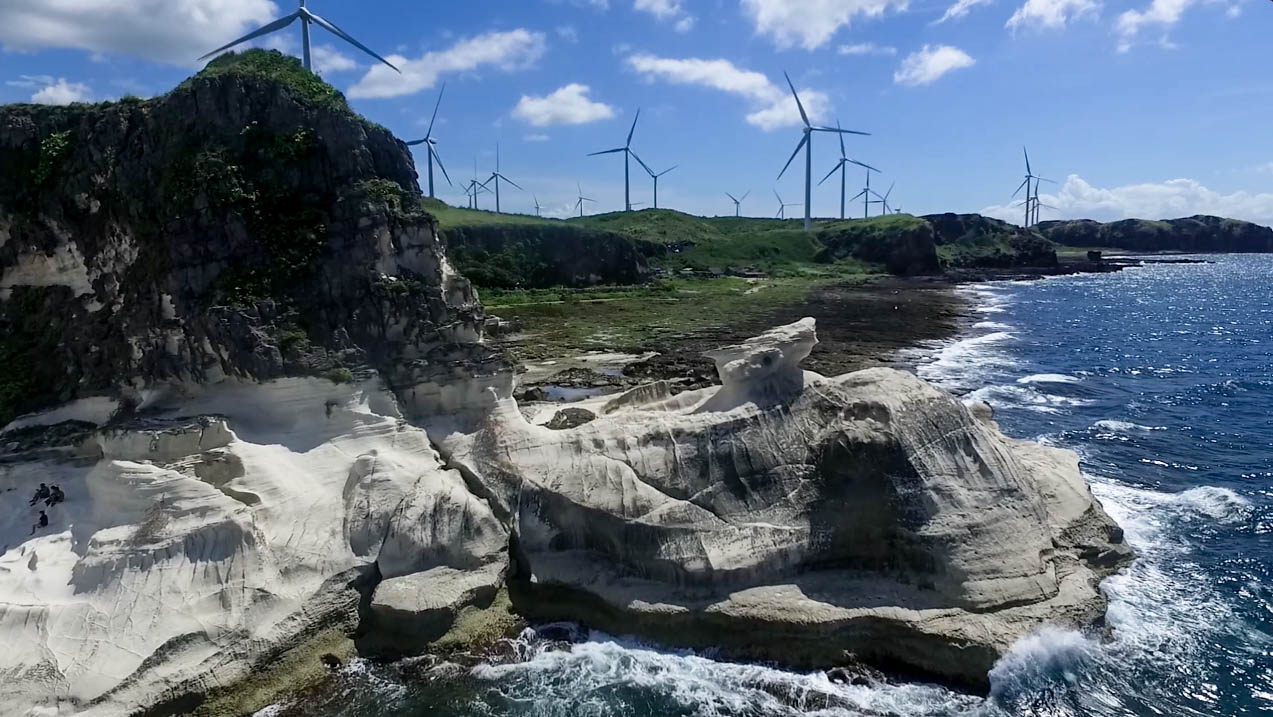 The area around the rock formation is well-maintained. Kapurpurawan Rock Formation really has quite the nice backyard. To keep it all nice and neat, they charge a small (15 PHP) environmental fee, but that's all there is to it. You can take the hike without the need or obligation of a guide. If you're feeling lazy; you even have the opportunity to take a horse for a 100 PHP (1.88 USD) fee.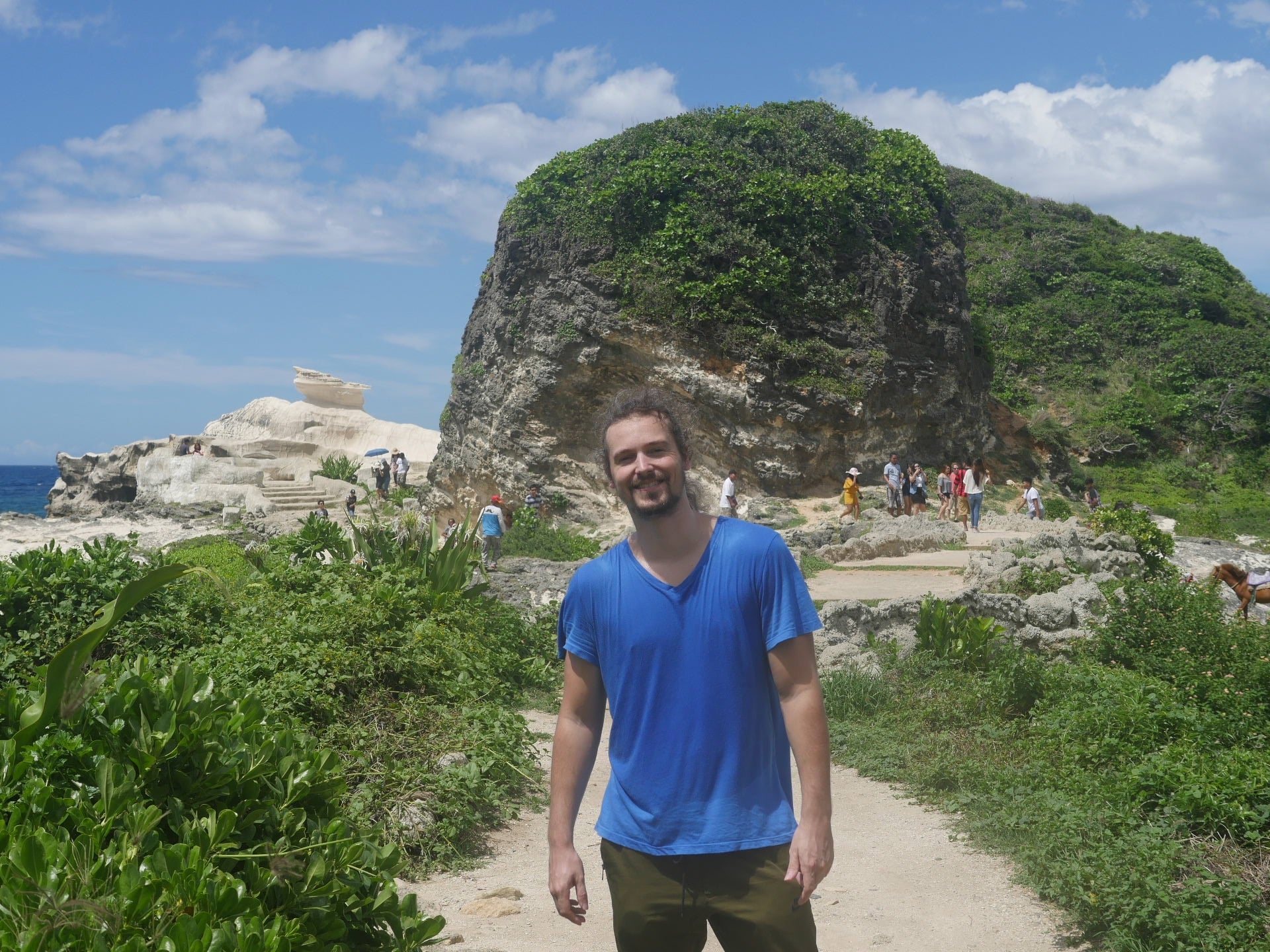 Me with the Kapurpurawan Rock Formation in the back.
It is a small hike from the starting point towards the formation; and at that same starting point, is where the stalls for food and drinks are available. Many souvenir stall are also located at that starting point. You might actually wanna bring something to drink when you go on a hike or else you might go thirsty when you're already at the rock formation. In any case, at the starting point and parking area is enough availability for consuming food, drinks, and souvenirs.
The 'puraw' in Kapurpurawan translates to 'white' in the Ilocano language. It becomes clear once you get closer to the rock formation; a white sandstone rock sculpture carved out during millions of years of weathering and sedimentation. From different angles, different shapes can actually be seen including a head, a cradle, and a resting dragon.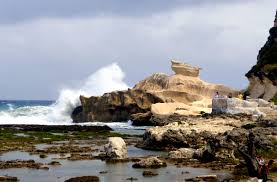 Different shapes can be seen in the Kapurpurawan Rock Formation, from different angles.
At the rock formation itself is enough space to chill around and take pictures. Defacing any rocks is obviously strictly prohibited, but you can freely rest and climb on different parts of the rock formation. There is enough shade and a beautiful view over a broad flatland of white sandstone rock formations. Fly a drone and you could have a stunning overlook on both the Bangui Wind Farm and the Kapurpurawan Rock Formation.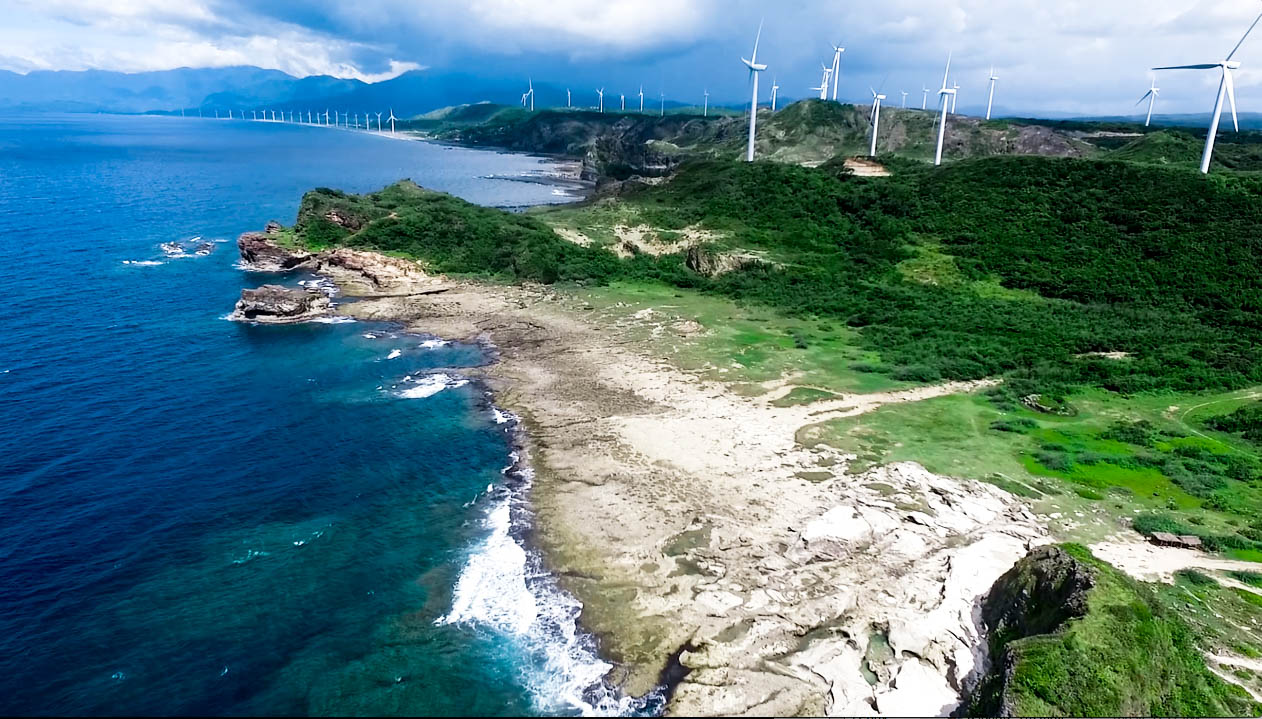 From a high angle like this you can clearly see the Bangui Windmills ligned up further alongside the coast.
You can hike around in the beautifully well-kept gardens next to the beautiful rock formation. You can take a horse and ride around, or just chill in the shadow right next to the sandstone rock formation. No matter what your intentions are while being at the Kapurpurawan Rock Formation; you will most likely have a swell day at a true natural wonder.
Enjoy this 1.5 minute drone video of the Kapurpurawan Rock Formation!