Waterfall with swimming water you'll not soon forget.
The town of Pagudpud in Ilocos is surrounded by a bunch of great activities and things to do. If you feel like taking a natural shower or an exhilarating swim in fresh water, the Kabigan Falls is a great stop on your Pagudpud day trip. This 87-feet high waterfall, tucked away in a thick forest, is way worth the hike...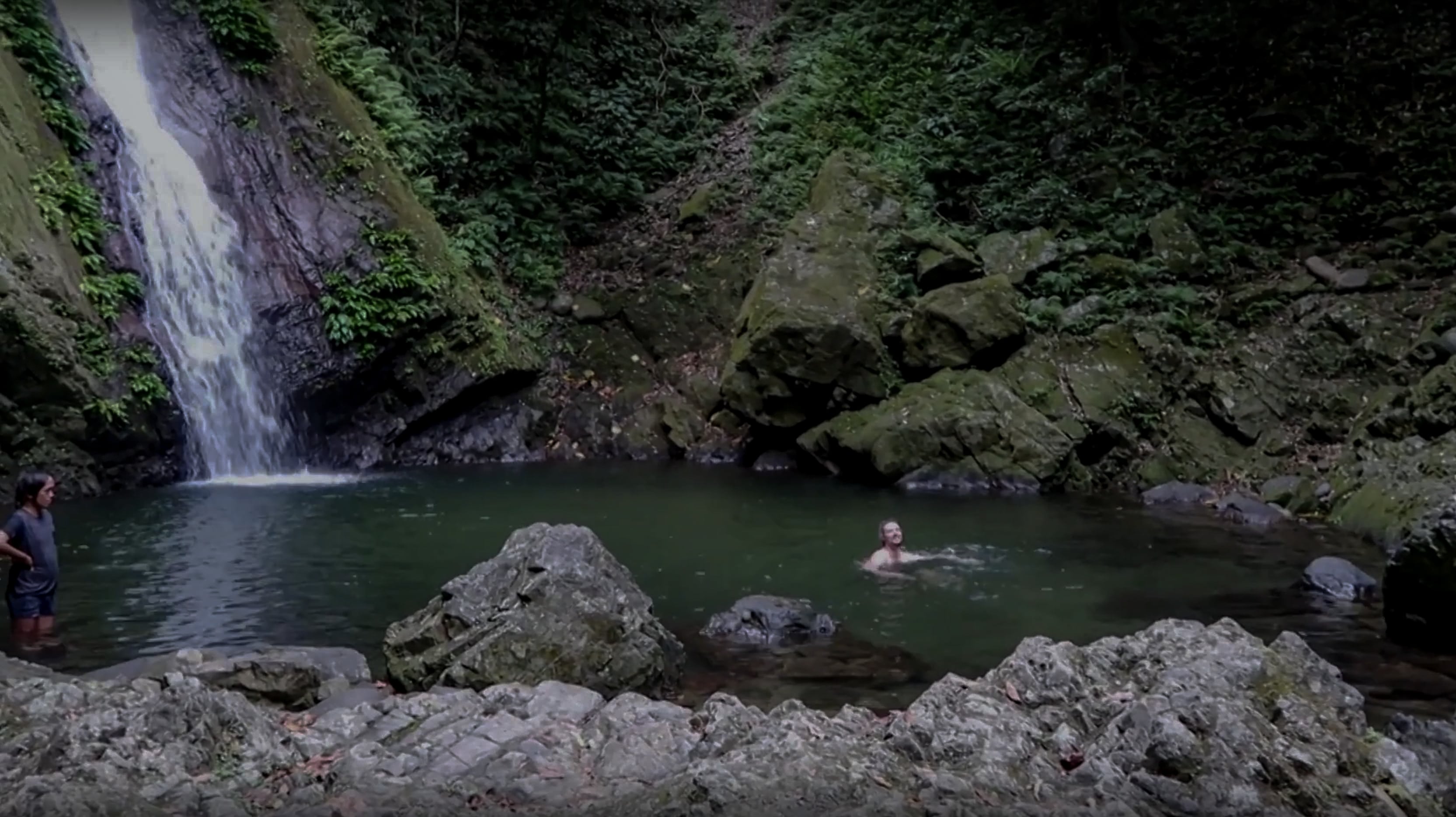 Friends
The word 'kaibigan' means 'friend' in the Filipino language. According to the locals that live near the Kabigan falls; the waterfall gets it name because the falls and the river water are 'magkaibigan' (friends). Deeply tucked away somewhere in a thick forest terrain, you will find the Kabigan Falls clattering its water from a 87 ft (26.5 m) height, in quite the romantic setting.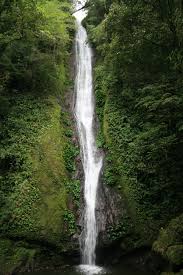 Kabigan Falls is about 87 ft high.
Going to the Kabigan Falls
Many tricycles around Pagudpud offer this daily tour that can take you throughout all the major attraction around the town of Pagudpud. This includes the Bangui Wind Farm, Kapurpurawan Rock Formation, and the Cape Bojeador Lighthouse.
Recommended resort in Pagudpud with 8.4 rating (click to visit page in new tab):
Recommended resort in Pagudpud with 8.4 rating (click to visit page in new tab):
The Kabigan Falls waterfall is also a stop on this day tour but you can also just take a ride right to Barangay Balaoi in Malingay, Pagudpud, where the waterfall is located.
You will arrive in a typical Filipino barangay (Filipino for 'neighborhood') type setting with sari-sari stores (little convenient stores), and Filipino youth playing basketball. Here you will get asked a 20 PHP (0.38 USD) preservation fee, and are mandatorily assigned a tour guide.

Then you will head off on a 30 to 40 minute hike that will take you towards the Kabigan Falls. The firsthalf of the hike will take you through farmland which will be interesting to see as well. You will have agreat, authentic look into how the Filipino farmers live their lives, deep into the province land. The path isaligned by the river that leads the water coming from the Kabigan Falls, down to the ocean.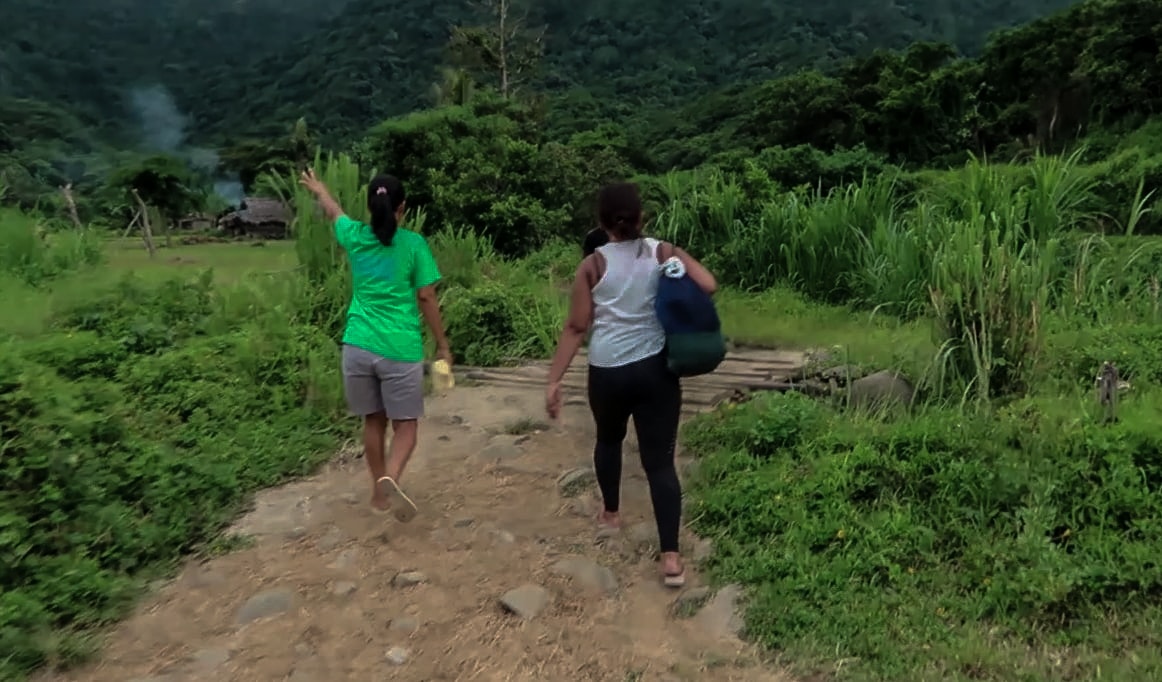 You are mandatorily assigned a tour guide that will lead you towards Kabigan Falls.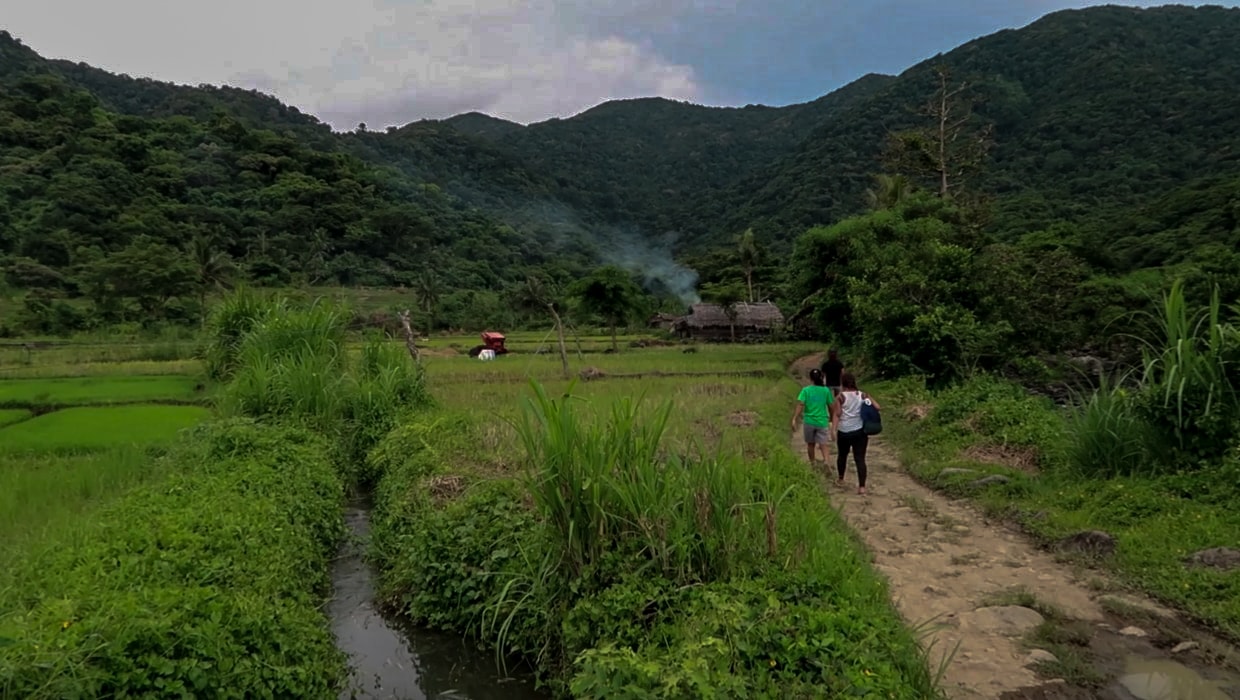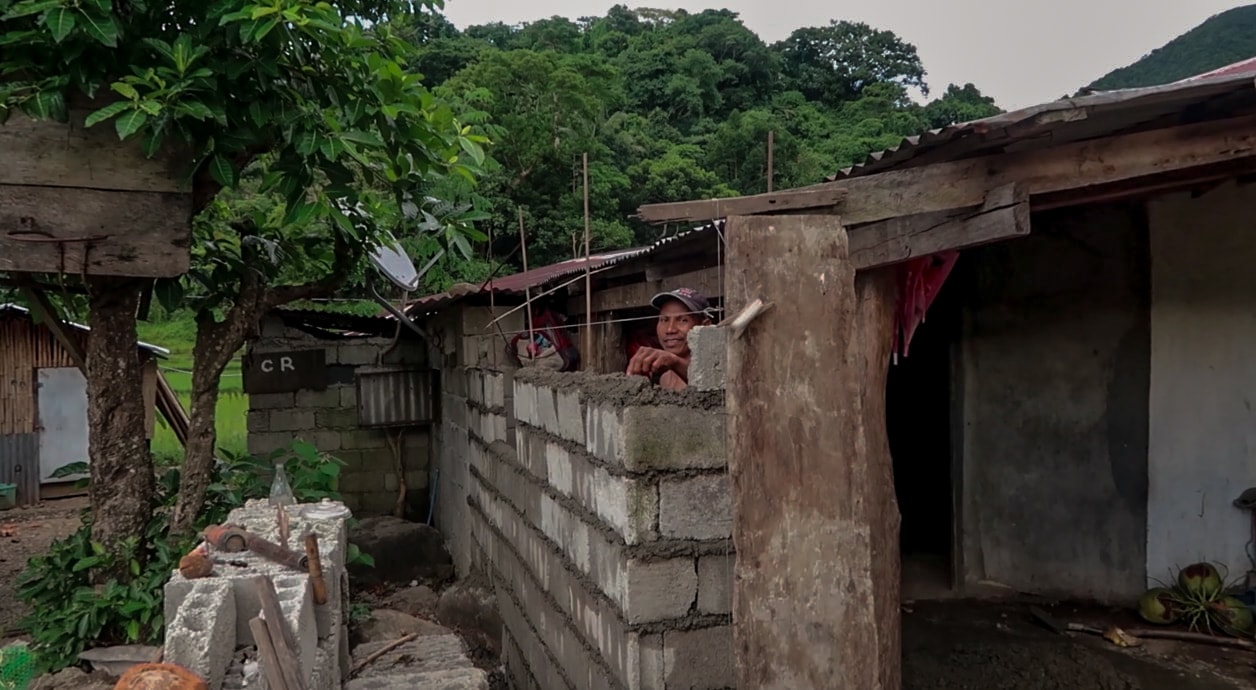 Say hi to the friendly locals going about their daily lives.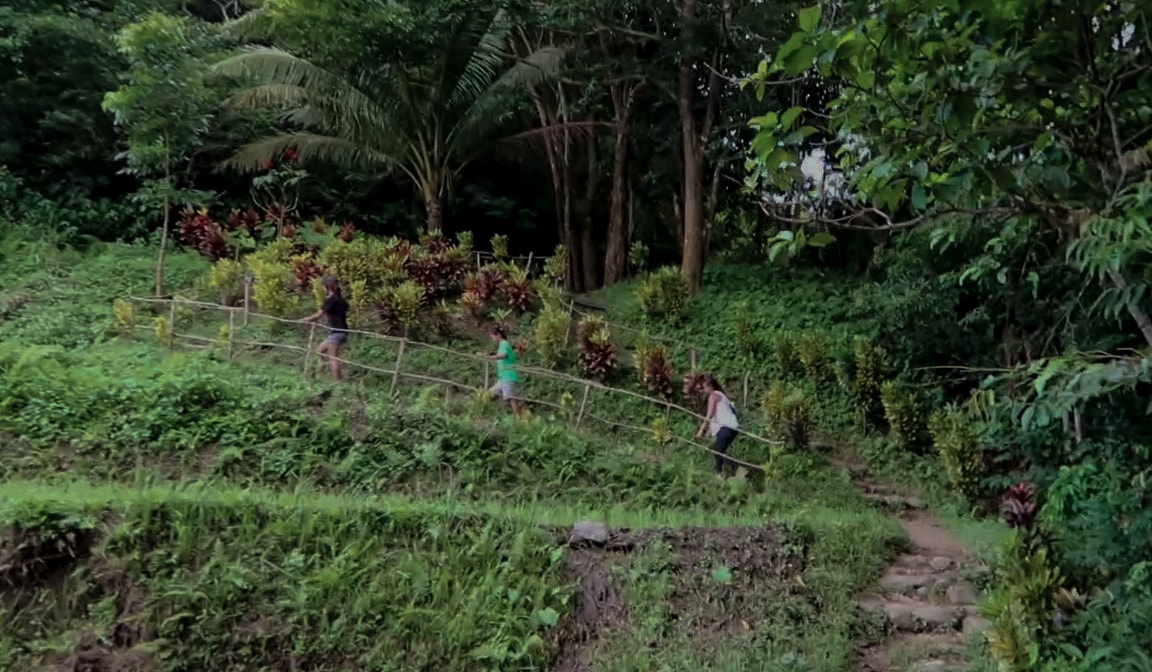 Hike through farmlands until you reach a stairway leading up into the forest.
The second half of the hike is through the woods. You will step over some small streams and makeshift bridges as you enjoy this exotic forest environment that leads up to the Kabigan Falls. Shortly after, you will approach some small waterfalls already as you hear the clattering of the water from afar. The Kabigan Falls is a small spectacle with water dropping from a 26.5 m (87 ft) height into a concave basin; but serves as a great place to chill and/or picnic as well.
Definitely prepare to go swimming at this particular waterfall. The water is pure, fresh; and after the hike, you would likely very much enjoy swimming in the Kabigan Falls' cold water. You may take a natural shower just for fun, or just swim around in one of the most refreshing waters you could ever imagine.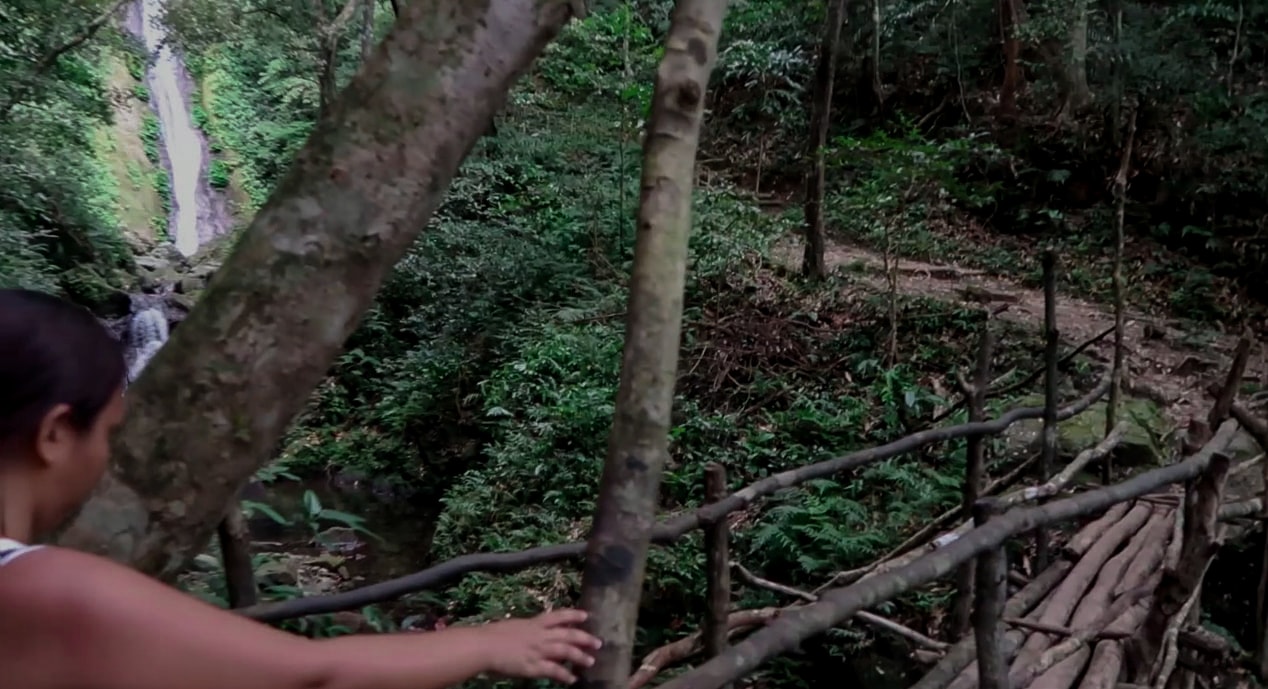 A short hike through the forest will let you approach the falls fairly quickly.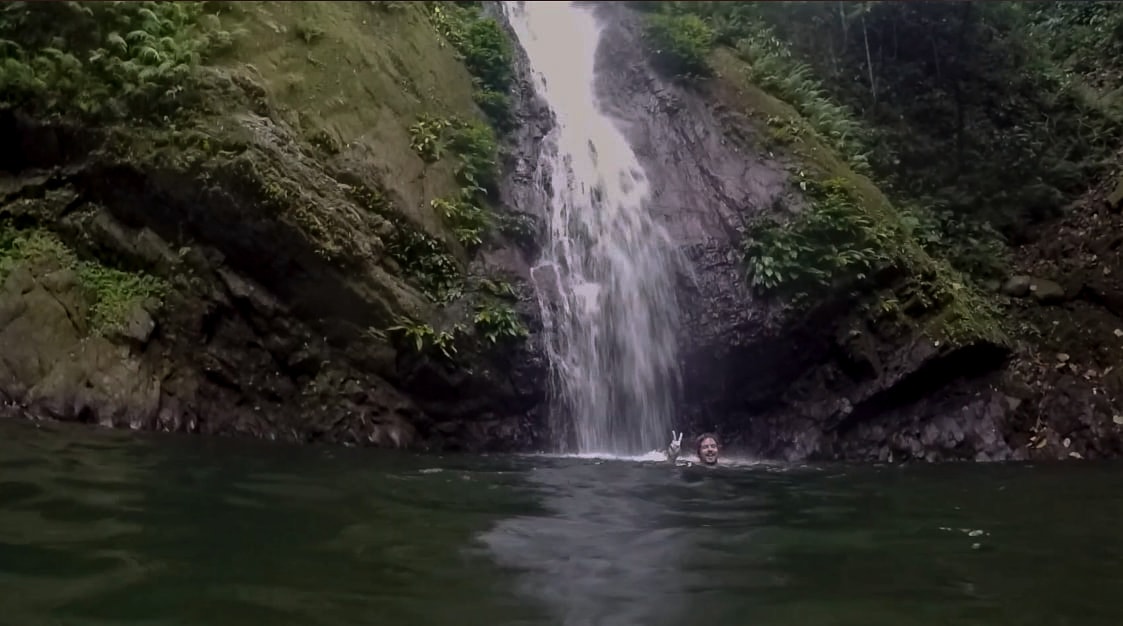 Take a natural shower and enjoy the falls' refreshing water.
To conclude
The Kabigan Falls is well worth it to include on your Pagudpud day tripping tour. A short hike through some romantic sceneries, towards a waterfall that provides some fantastically refreshing swimming water for all to enjoy. Pagudpud has many cool activities to offer; Kabigan Falls is absolutely one of them. After a day full of awesome sights like the Bangui Windmills, Kapurpurawan Rock Formation, and Cape Bojeador; the Kabigan Falls might be the perfect activity to do in the end, to just cool down in perfectly cool water, after an afternoon of excitement, wonderment, and joy.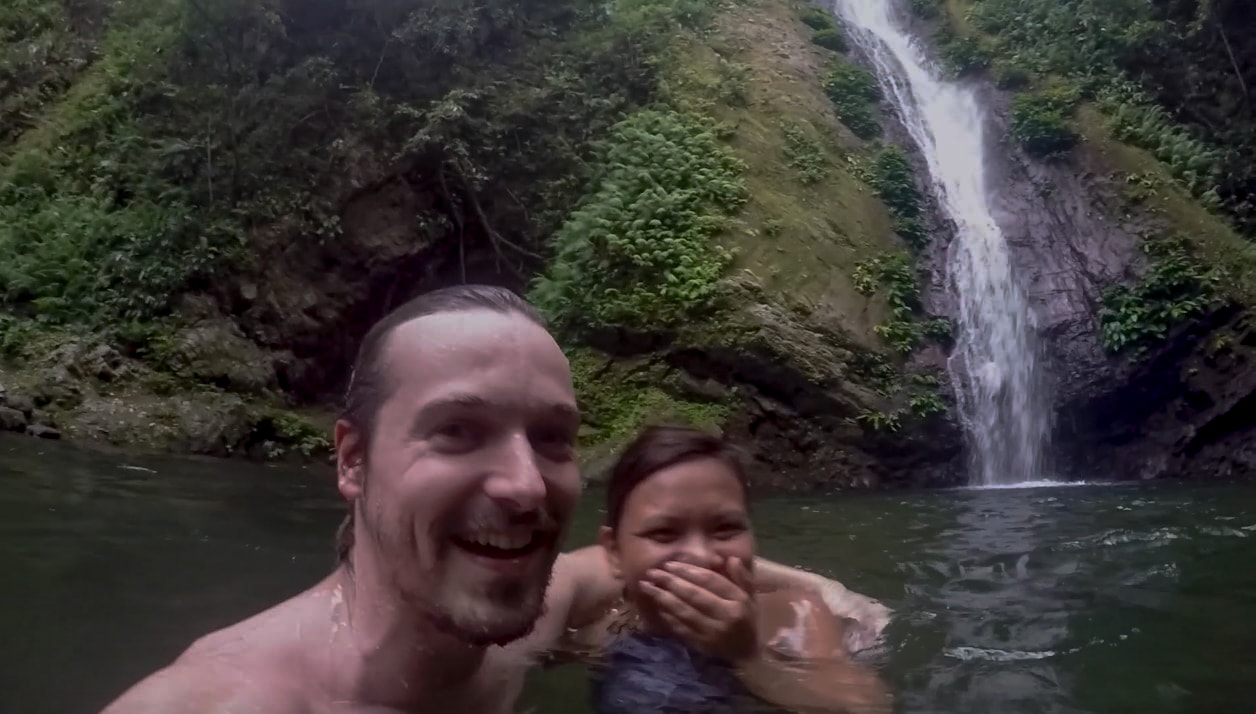 Kabigan Falls makes for just a great ending to your day trip.