An abandoned luxury resort 14 km off the west coast of Batangas.
Like abandoned stuff? Well there is a great site in the Province of Batangas waiting for you to explore it. On the west coast of Batangas there is a municipality called Nasugbu, and from there you can take a boat to an abandoned resort called Fortune Island...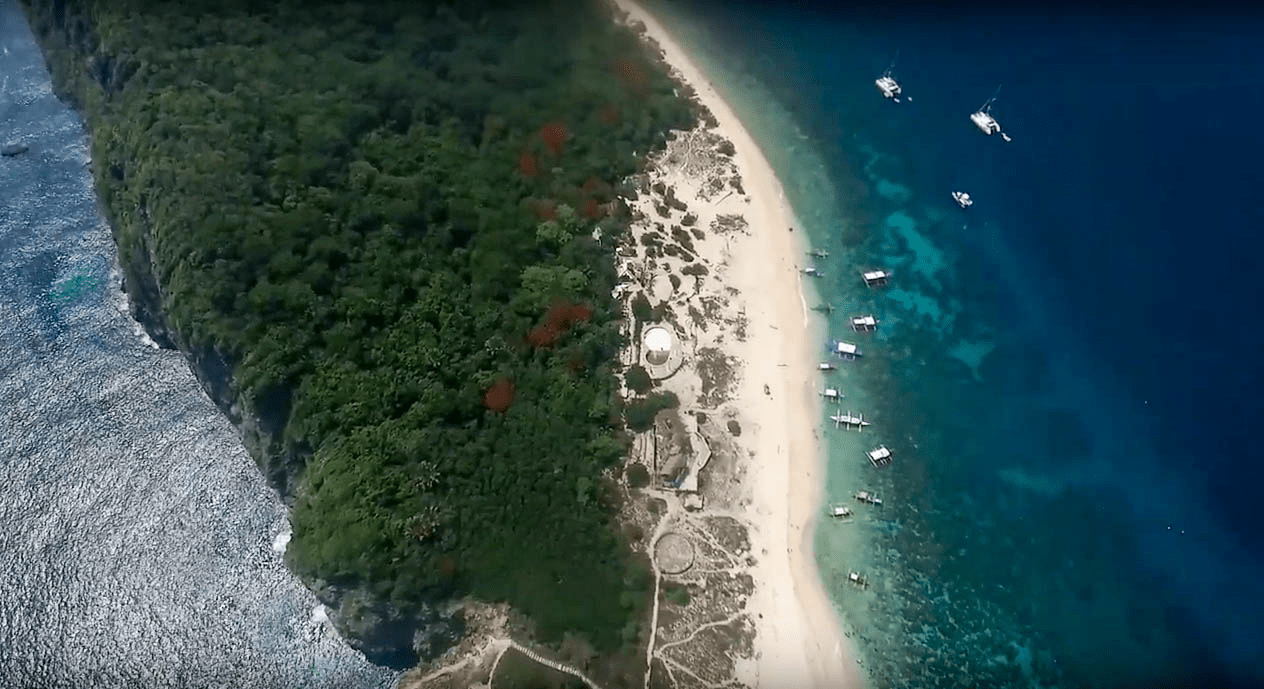 Misfortune
The 27 hectare island is called 'Fortune Island' but that name is probably given with an ironic or lightheartedly humorous thought in mind. Over the centuries, the island has dealt with quite the bit of misfortune. It all begin with a Spanish warship (San Diego) that sank down 900 meters northwest from the island, on 14th of December 1600. It was brought down by a dutch warship 'Mauritius'. It carried lots of treasures on board which was only discovered in 1992 by French archaeologist Franck Goddio. One could think these treasures may also be the reason the island was given the name 'Fortune Island'.
The island only later in time got the name it has today. A few decades ago it used to serve as a very exclusive luxury resort designed to serve the upper class of society. By that time it was actually called 'Little Paradise' according to the locals.
Because it was designed for the upper class, the creators thought it was fitting to make the resort in ancient Greek style. They built a replica of the Greek Acropolis of Athens on top of a lime stone cliff overlooking the Pacific Ocean. In today's time, the structure still serves as the island's main landmark.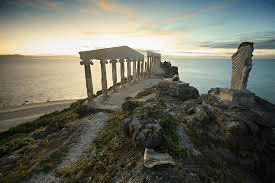 Former Governor of Batangas Joses Antonio Leviste owned the 'Little Paradise' island and drove the project. He built beach front villas and rest houses, salt-water pools, and jacuzzis. The island also featured a serpentarium, helipad, and a museum dedicated to San Diego (the sunken Spanish warship).
The resort closed doors in 2006. Due to several misfortunes Leviste deemed the property unprofitable; a bad investment. The greatest reason probably was because the island had quite the lack of a ready source of fresh water; rich people need to have fresh drinking water too. Another major factor of the resort's close-down was that the island seemed to be a magnet of typhoons. In 2006 it got heavily damaged and at that point Governor Leviste decided to pull the plug out of the project.
So the name Fortune Island probably is one of irony and wit; a failed business venture, sunken ships, and destructive typoons made it really more like a 'misfortune' island. Even in 1995 and 1998 two ferries sunk down killing about 33 and 70 people respectively. Nevertheless, in today's times, happy campers travel to Fortune Island to collect 'a fortune' of great memories and pictures.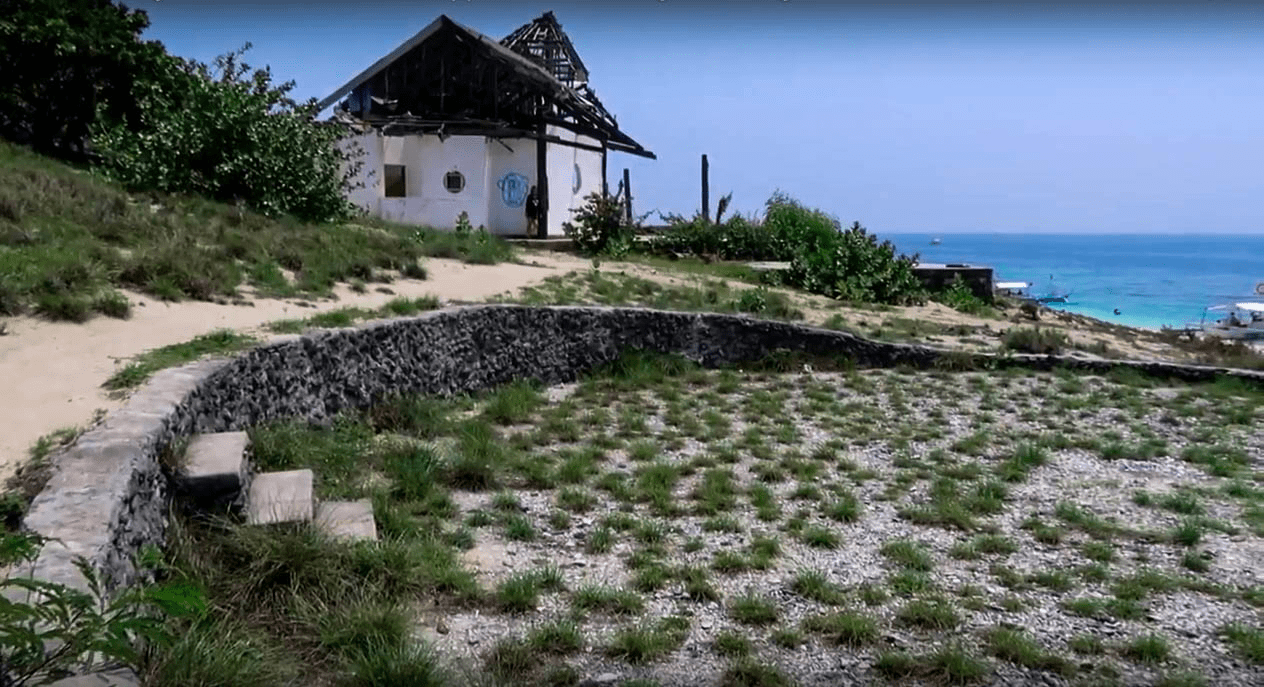 Fortune Island's biggest abandoned pool and beach villa.
Resort more successful as abandoned
The resort really does seem to be more successful as 'abandoned'. In 2013, the heavily damaged property 'opened doors' again to the public; this time through initiative of a Korean businessman who's holding the island under lease.
Being quite the popular day tour, it's also possible to spend the night on Fortune Island. You can bring your own tent, and it's best to go early to pick a good spot; there are not many shaded areas on the island. Please be aware there's (still) no freshwater source on the island, and also there are no decent toilets. To make matters worse for a lot of people nowadays, there is no mobile signal too. You might wanna be a little more adventurous than that though; cause many people have a great time, chilling ghost stories included, while spending the night on Fortune Island.
Most people choose to day trip this island. It's best to go no later than 2 pm. The boatmen will urge to go back sooner than you would want, because of strong waves. Boat rides in general can be on the tough side, and take over 1 hour (between February and May the waters may be calmer) to cross over on (14 km or 8.7 miles).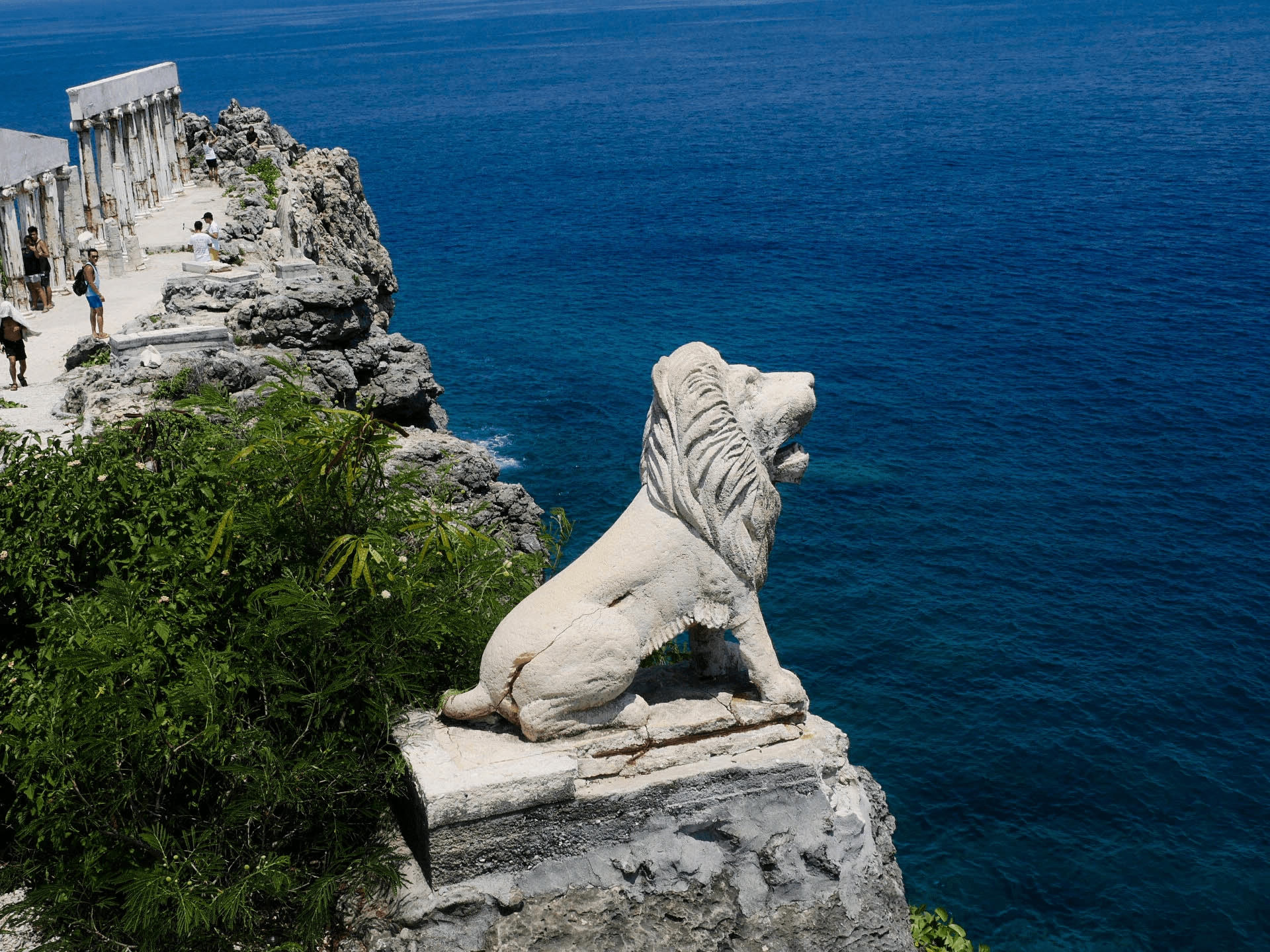 Day trippers will be satisfied enough already with their Greek style photo sessions most of the time.
The boats themselves can be rented for about 2500-3000 PHP (48-58 USD). You have day tours for groups of 5 to 10 for like 3000 PHP, while overnight would cost 4500 PHP. For larger groups than that it will be more, like 4500 PHP and 6000 PHP respectively for day tours and overnight. Also there is a fee to enter the island: 300 PHP for day tour and 400 PHP for overnight.
Whether you're the happy camper or the jolly day tripper, there is quite a bunch of cool things to do on and around the island, serving different tastes for different people:

-A large chunk of the demographic pie might choose to just have an epic photo session at the Greek acropolis structure, and pose with the Grecian pillars and statures.

-Adrenaline junkies will get know their way around with some cliff diving opportunities at the back of the island. These cliff jump spots are just a short stairways down from, and close to the acropolis structure. There's a few cool spots to jump off into the sea downstairs, and they're in between 25-30 feet high (7.5-9 meters).

-There's a 'bat cave' which you can go into with a canoe or kayak if the waters are friendly enough. People say they were amazed by some of the beautiful rock formations in there.

-There's a lighthouse at the summit of the island. There's a trekking tour towards it which takes about 30 minutes.

-As well some good snorkeling opportunities there's scuba diving available near and around the island. Beautiful coral formations and valleys that can drop to over 120 ft. down will sparkle your imagination for sure. There's even a shipwreck near the island located 65 ft. under the sea's surface: it's the rear part of a dutch freighter, and even a Volkswagen minibus can be found there at the bottom of the ocean. All in all scuba diving around Fortune Island will be worth it not matter which proposed spot you'll be heading over to.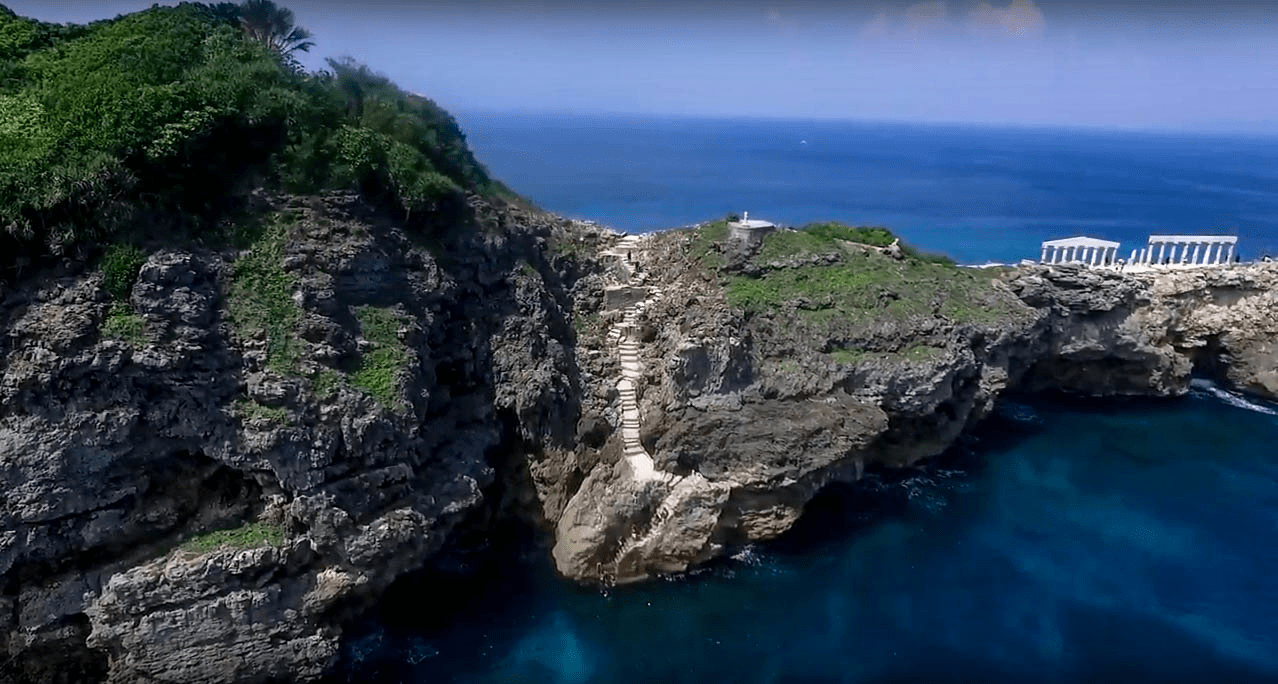 The cliff jump site is near the acropolis structure at the backside of the island.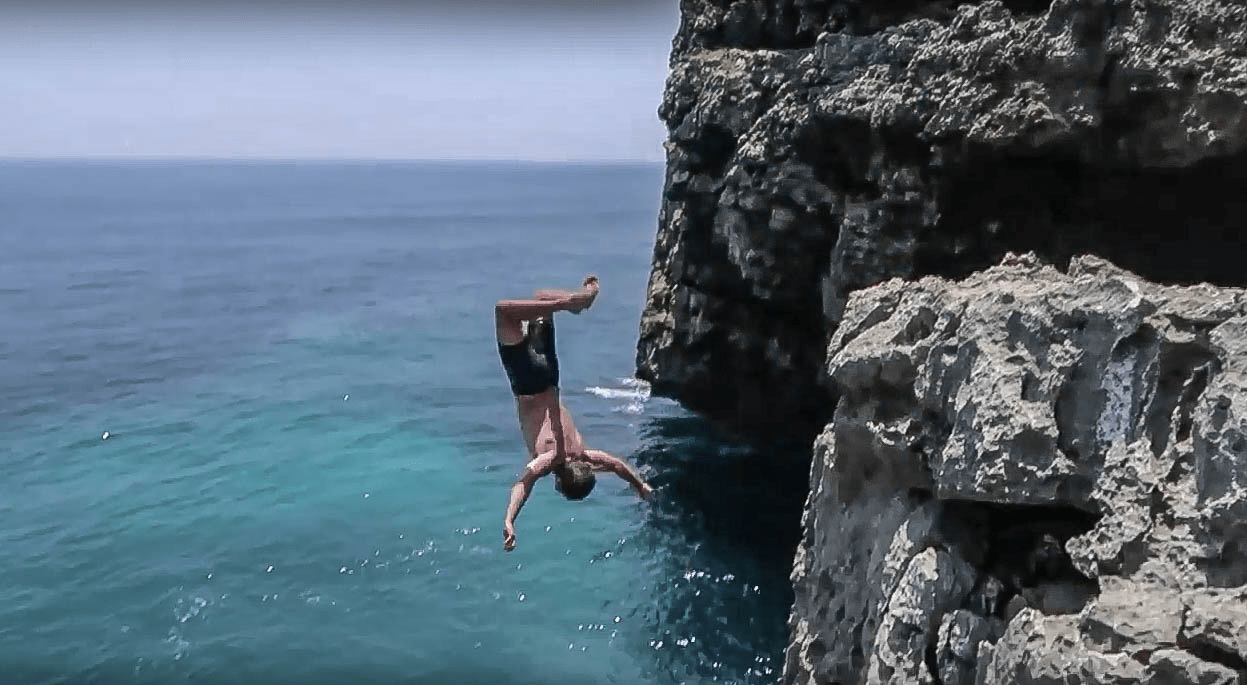 To conclude
Fortune Island is worth the day trip. Worth the overnight stay too if you're planning to prepare well. It will serve all tastes leaving nobody singled out within your group. From epic photo sessions to cliff diving, Fortune Island will keep everyone within your group excited from start to finish!
Well worth the trip even going from Manila. It won't be hard just take the bus from Manila to Nasugbu and then the tricycle to a dock-off point. Up until then this won't cost you much. Go early, take your time, and have a fantastic day on this abandoned resort that'll make your trip, just that much more fortunate.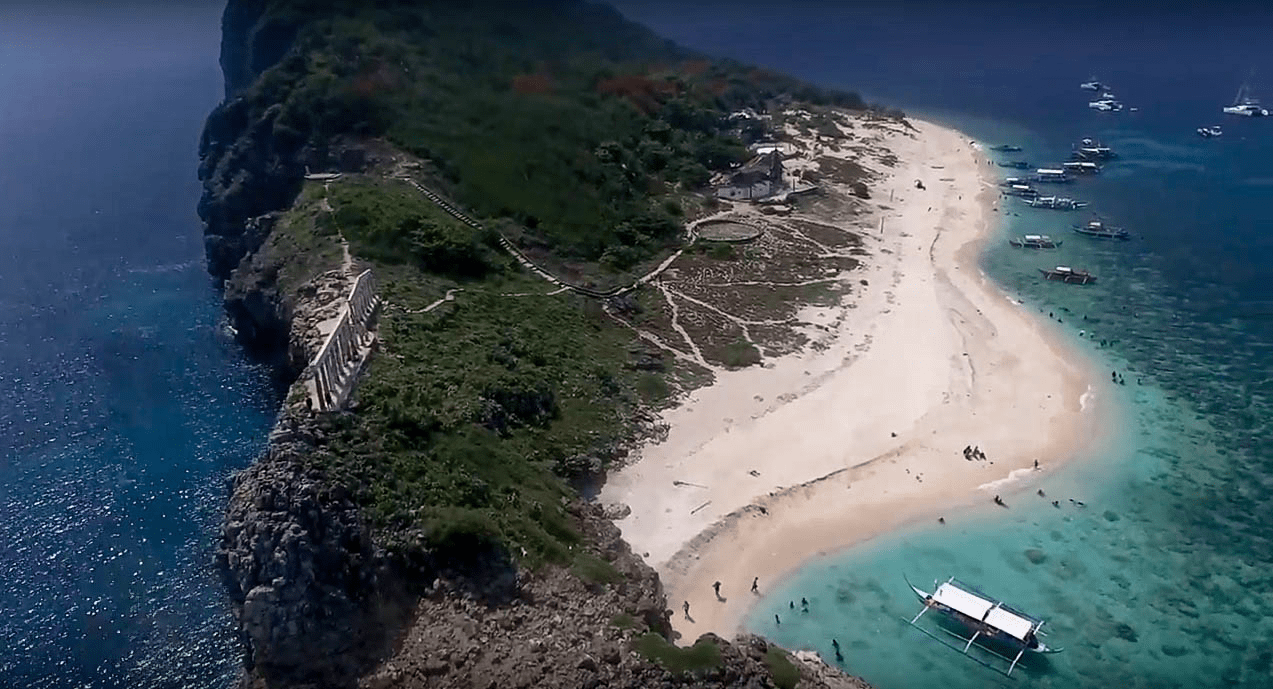 Enjoy the quite beautiful Fortune Island.