Most accessible waterfall in Bataan that also shines for it beauty.
Dunsulan Falls is an aesthetically pleasing waterfall and likely the most accessible waterfall in the Province of Bataan. It really does make a great follow up to your visit to the top of Mount Samat; as it's located is right at the mountain's foot, and is refreshing at least as much as it is enjoyable...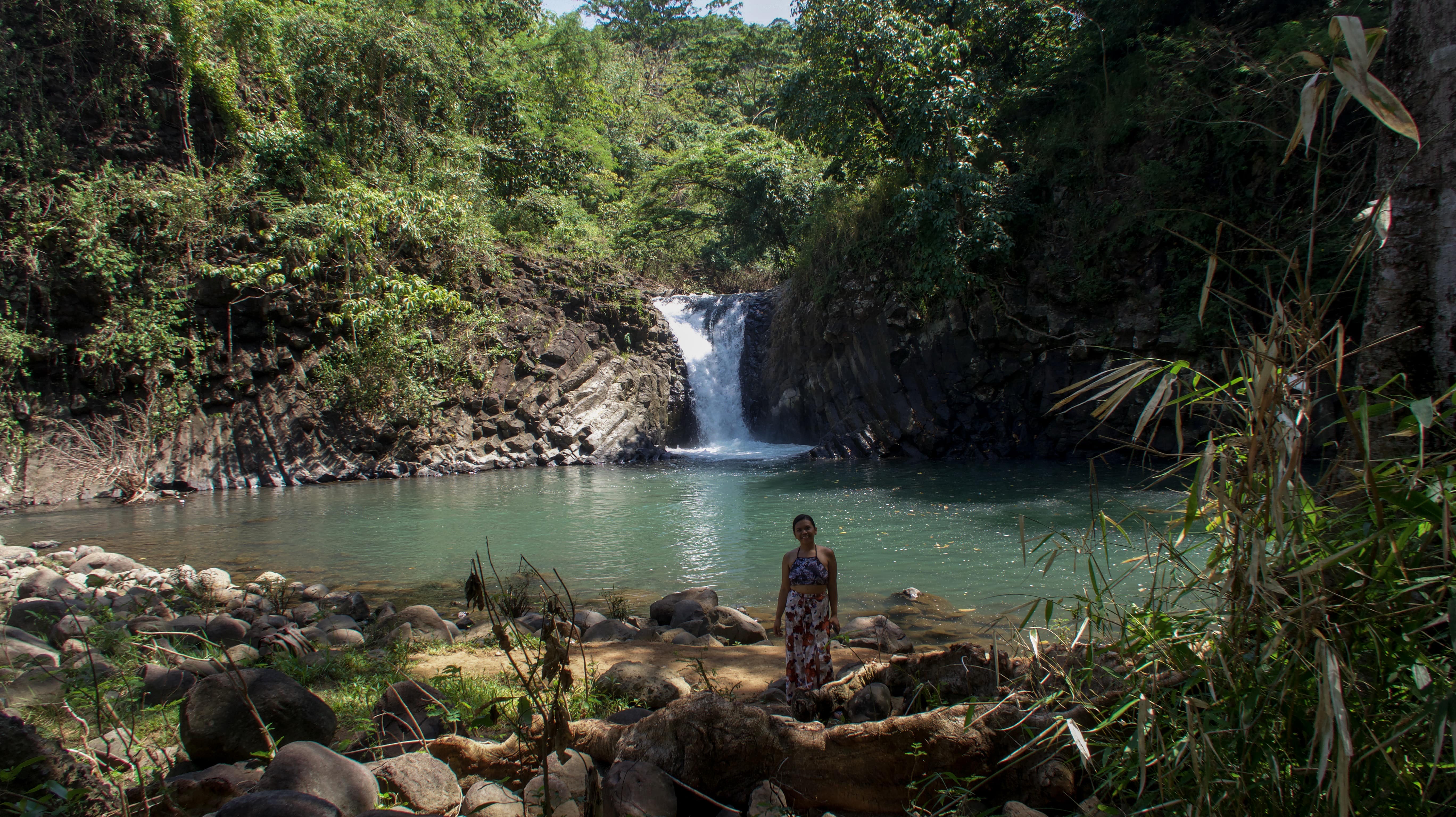 Being Mount Samat's main drainage on its crater side; Dunsulan Falls is just a short ride away from the top of the mountain, were the shrine of valor is also located. Since the shrine of valor holds great historic and emotional value to the people, Dunsulan Falls can be great way to freshen up and clear your head after such a serious thing.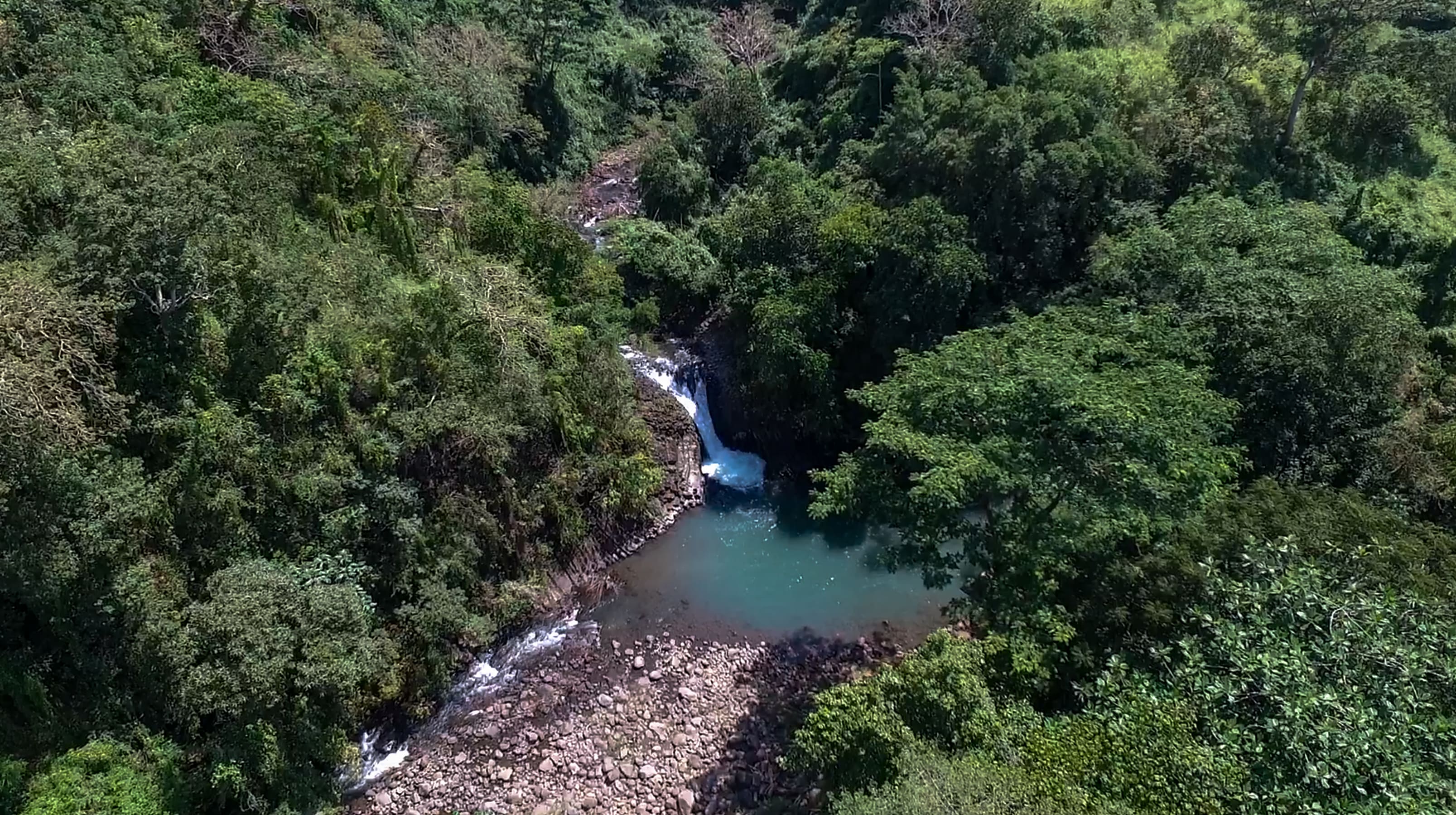 It is conveniently located at the foot of Mount Samat; and if you just drive down (after visiting the top of the mountain) Mount Samat Rd, a billboard at the side of the road will point where the falls is (you would turn left). From there it's a short drive to the falls over a narrow road specially constructed to go to the falls. There will be a parking space at the end and when you step out of the car you can hear the falls clattering already. A few bridges over some streams will lead you to the administration house, where you'll be charged 50 PHP per person to enter the falls.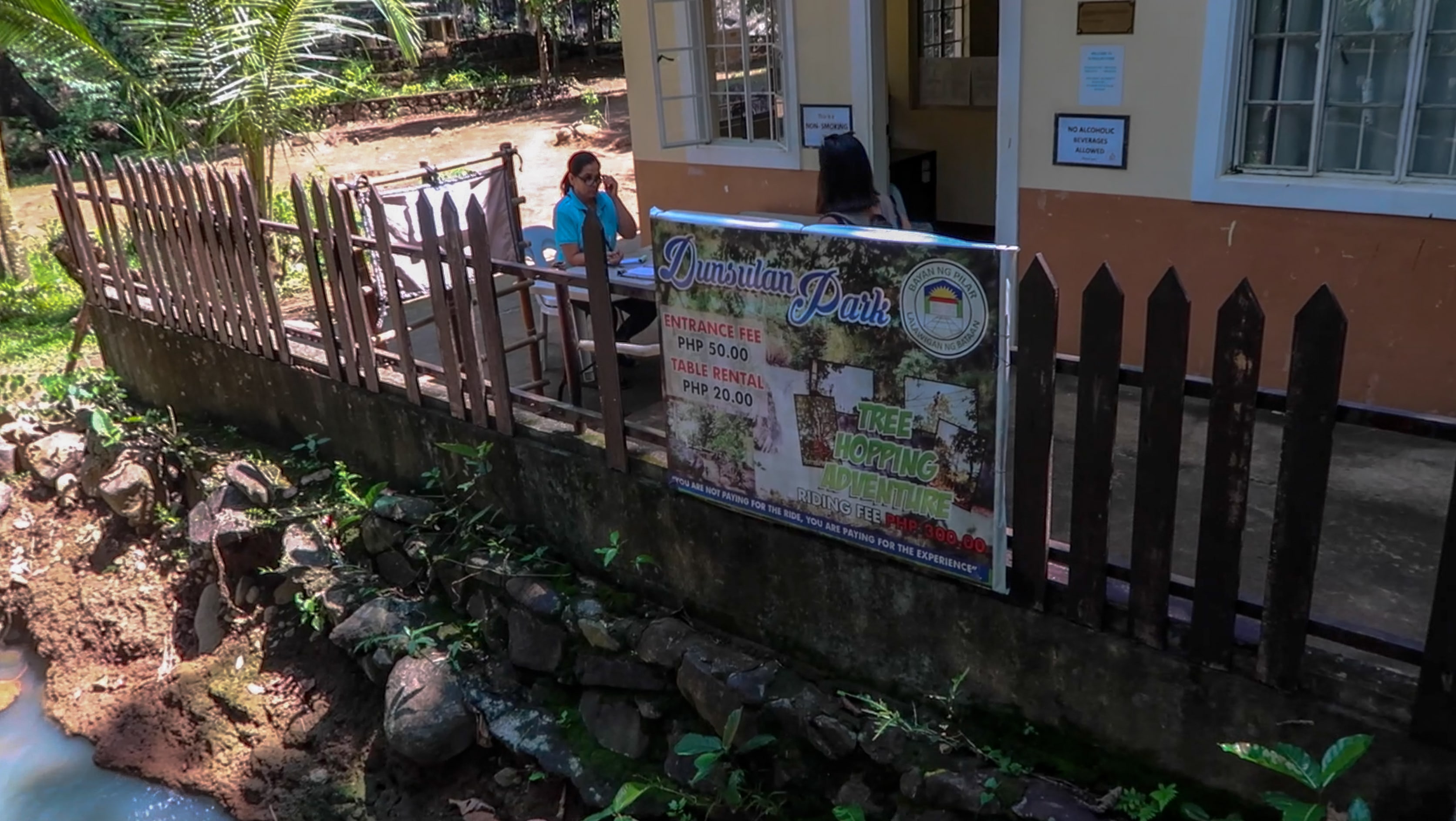 At the administration house you'll be charged 50 PHP to enter the property.
Entering the property will definitely take any load of your shoulders as the atmosphere in there is truly relaxing; peaceful and serene. People are friendly; there is enough space and there are enough opportunities for some well deserved pleasure and leisure time. There is an abundance of picnic tables and you have full freedom to roam around and enjoy the area. Also there is a swell tree hopping adventure available at the site.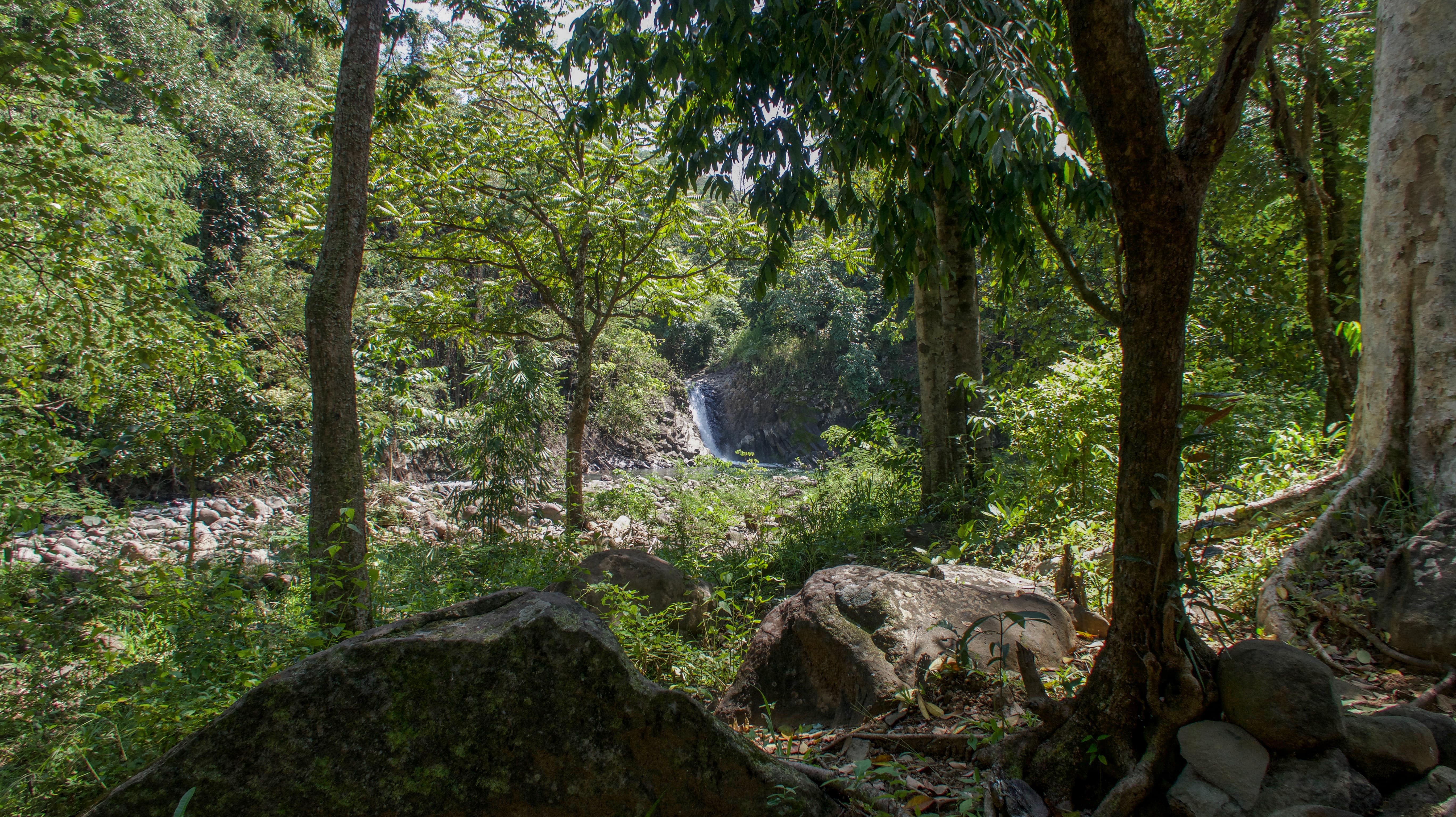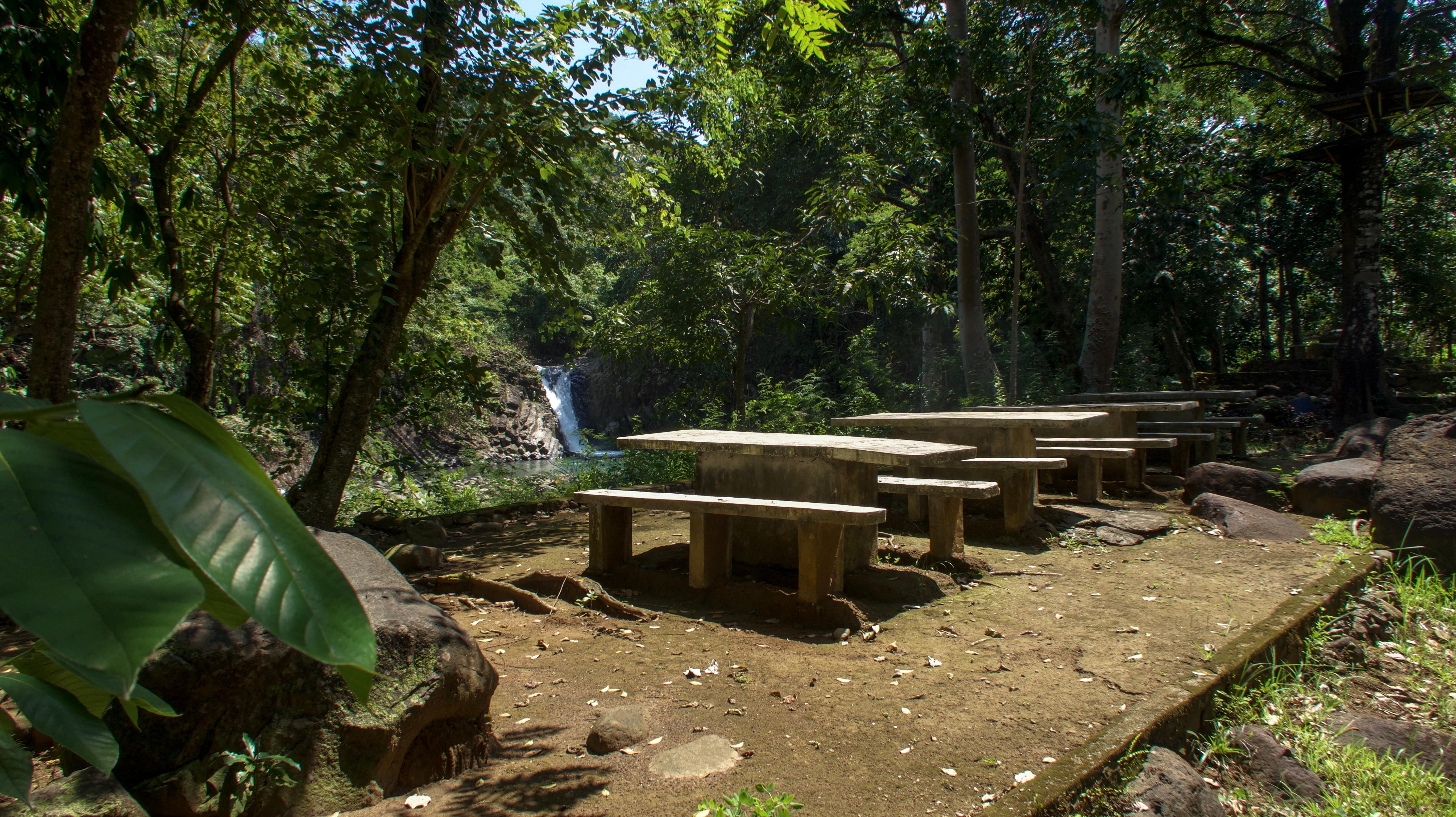 Enough space and picnic tables available for some well deserved leisure time.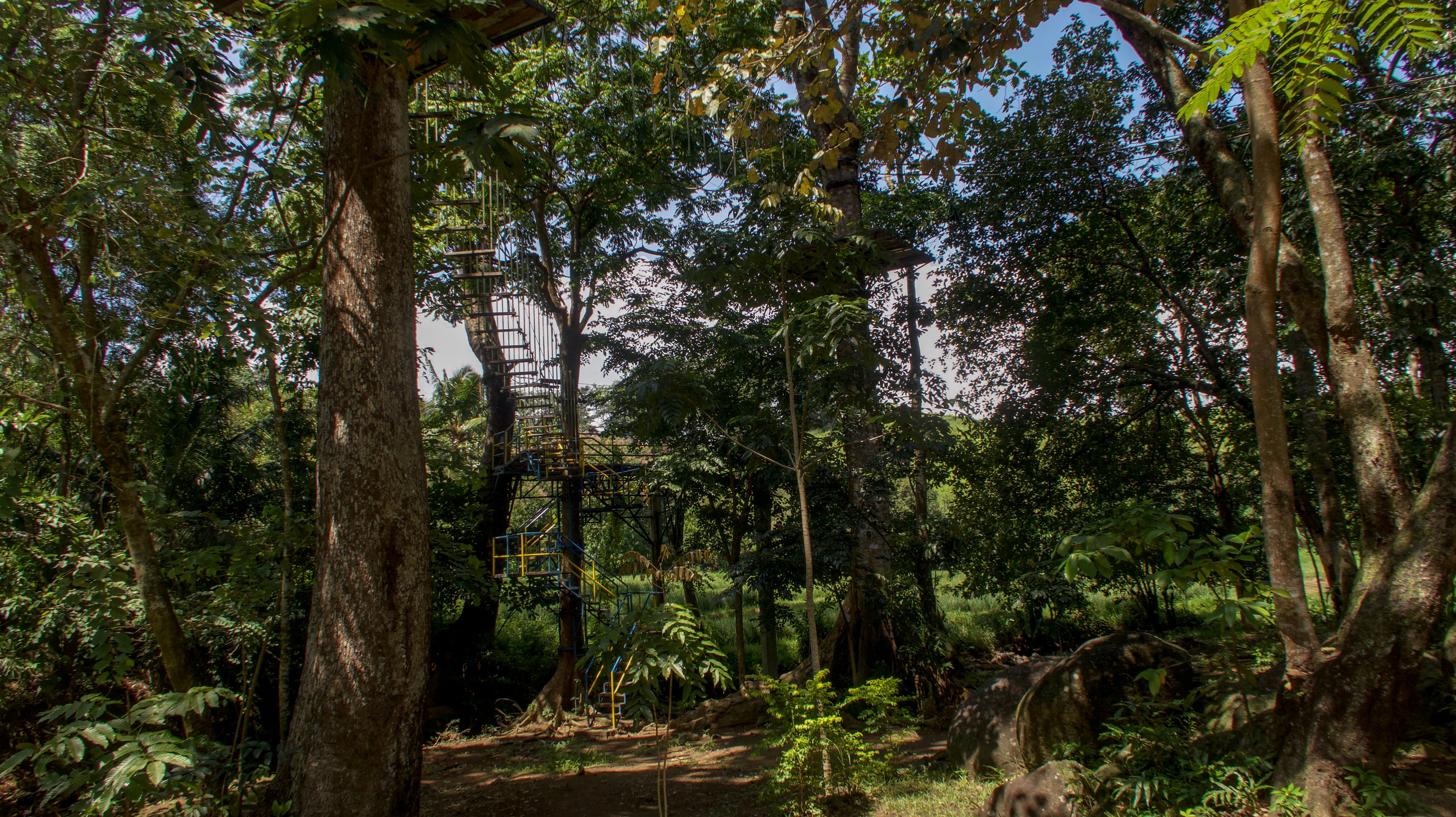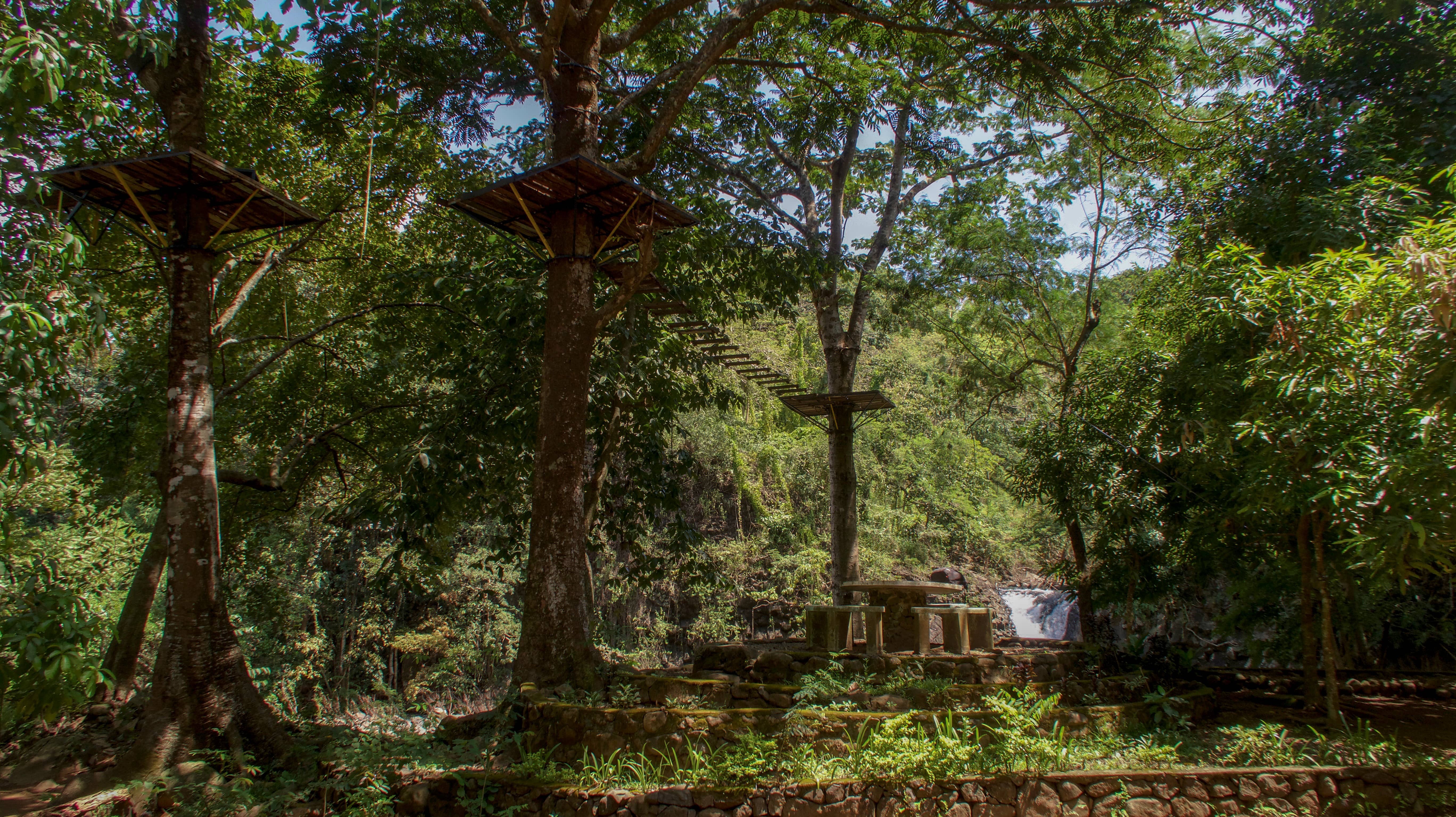 A tree hopping adventure is available at the Dunsulan Falls.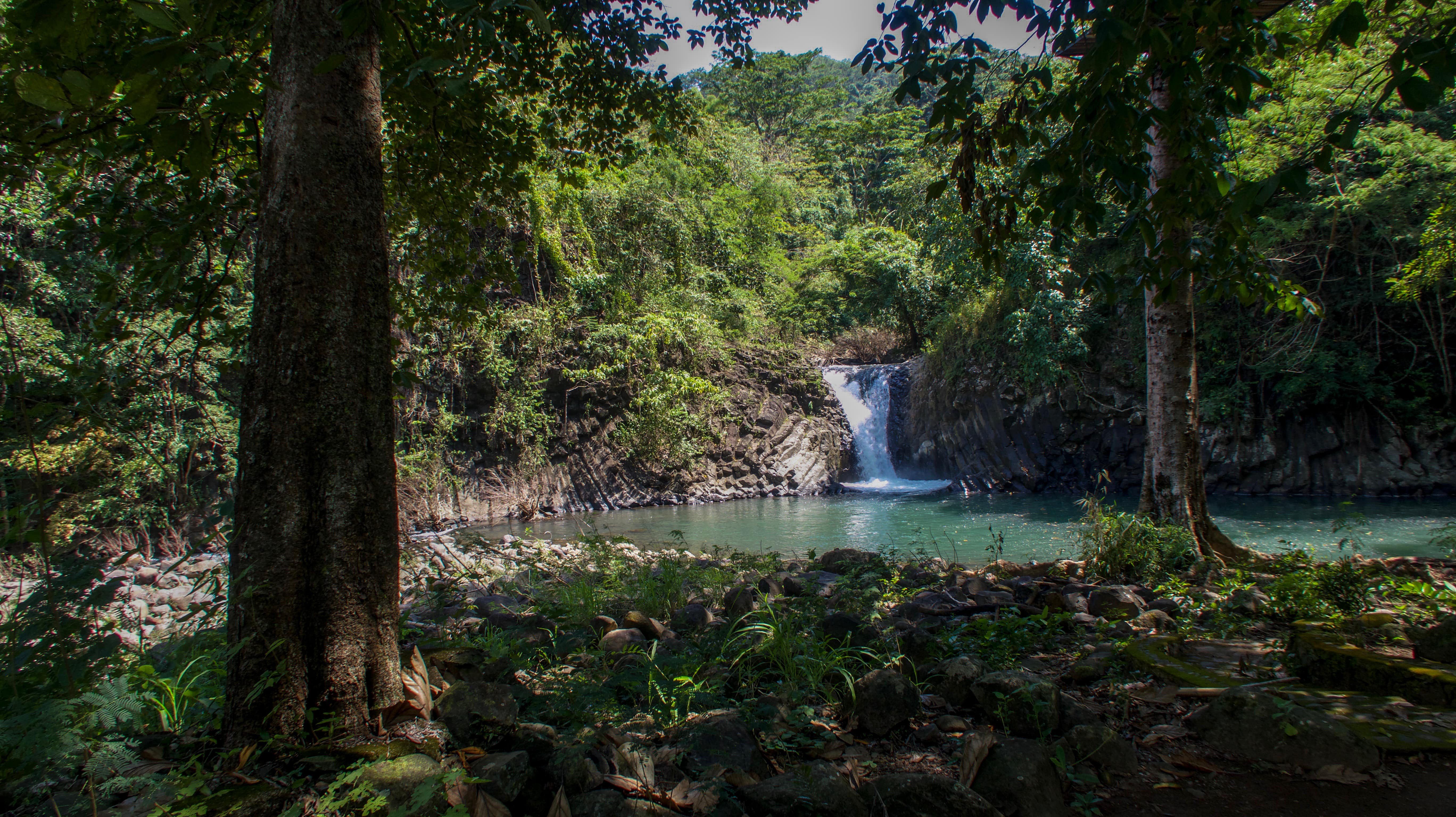 Of course you don't want to miss out of the main attraction: the 20 ft (6.1 m) high Dunsulan Waterfall itself. Swimming in its water is awesome just like at any other waterfall in the Philippines; but from this one you cannot really jump cause there a spikey rocks underneath where the water falls (a man actually once died jumping the waterfall).
But what (another) Philippine natural beauty it is; almost geometrically shaped and decorated with surrounding rock formations that are equally pleasing to eye. The whole 'package' just looks really good together, and the waterfall is almost inviting its visitors to swim. A shallow circular pool will give you those swimming moments you were truly longing for! Enough said.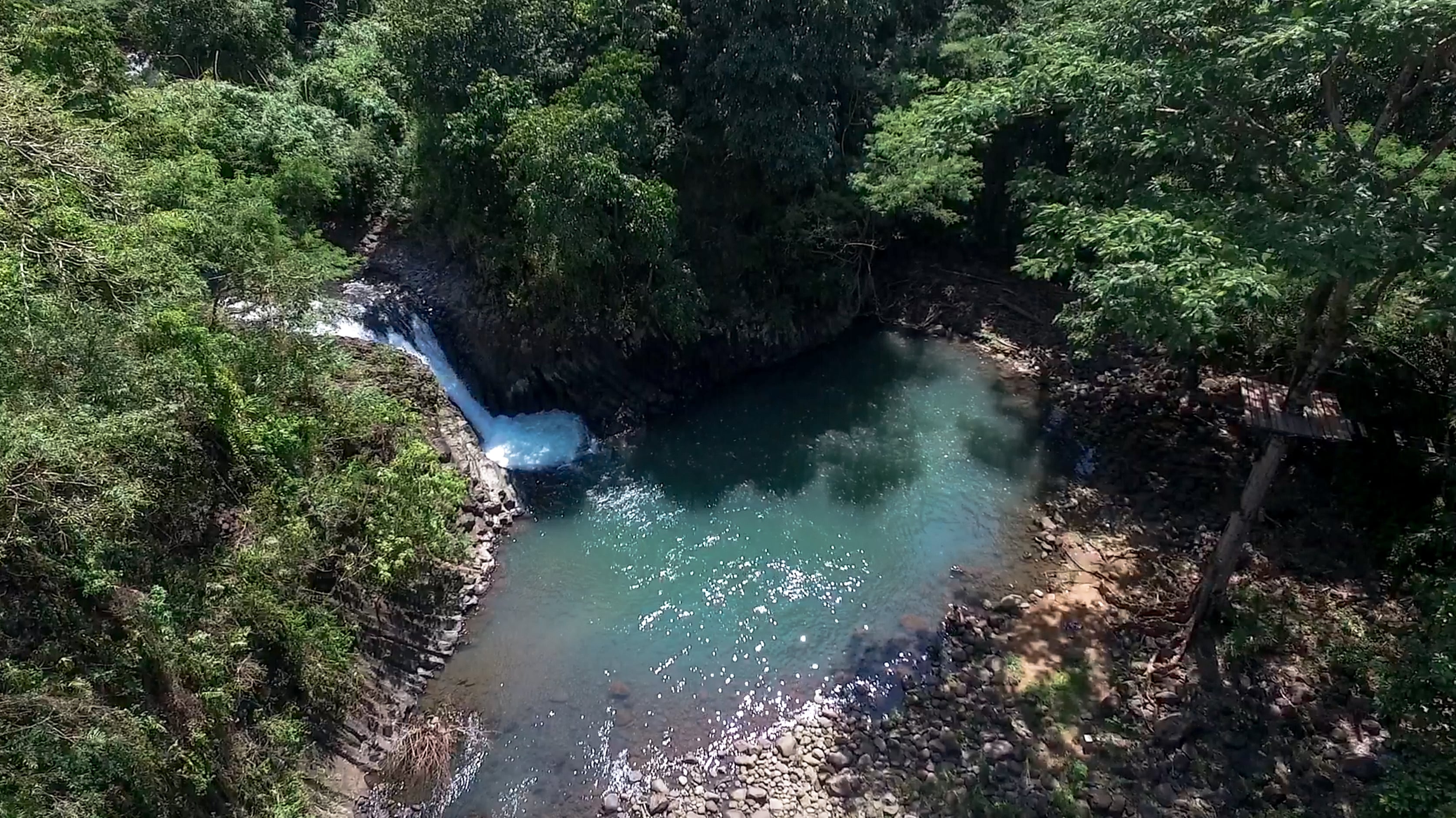 The park is open daily from 9 am to 6 pm.