Splashy water fun in an epic underwater cave.
Done with all that surfing? Time for some epic natural attractions then, here at Siargao Island! Right near the Magpupungko Tidal Pools, the Tayangban Cave Pool certainly holds its own while providing some great underwater cave fun for you and your friends...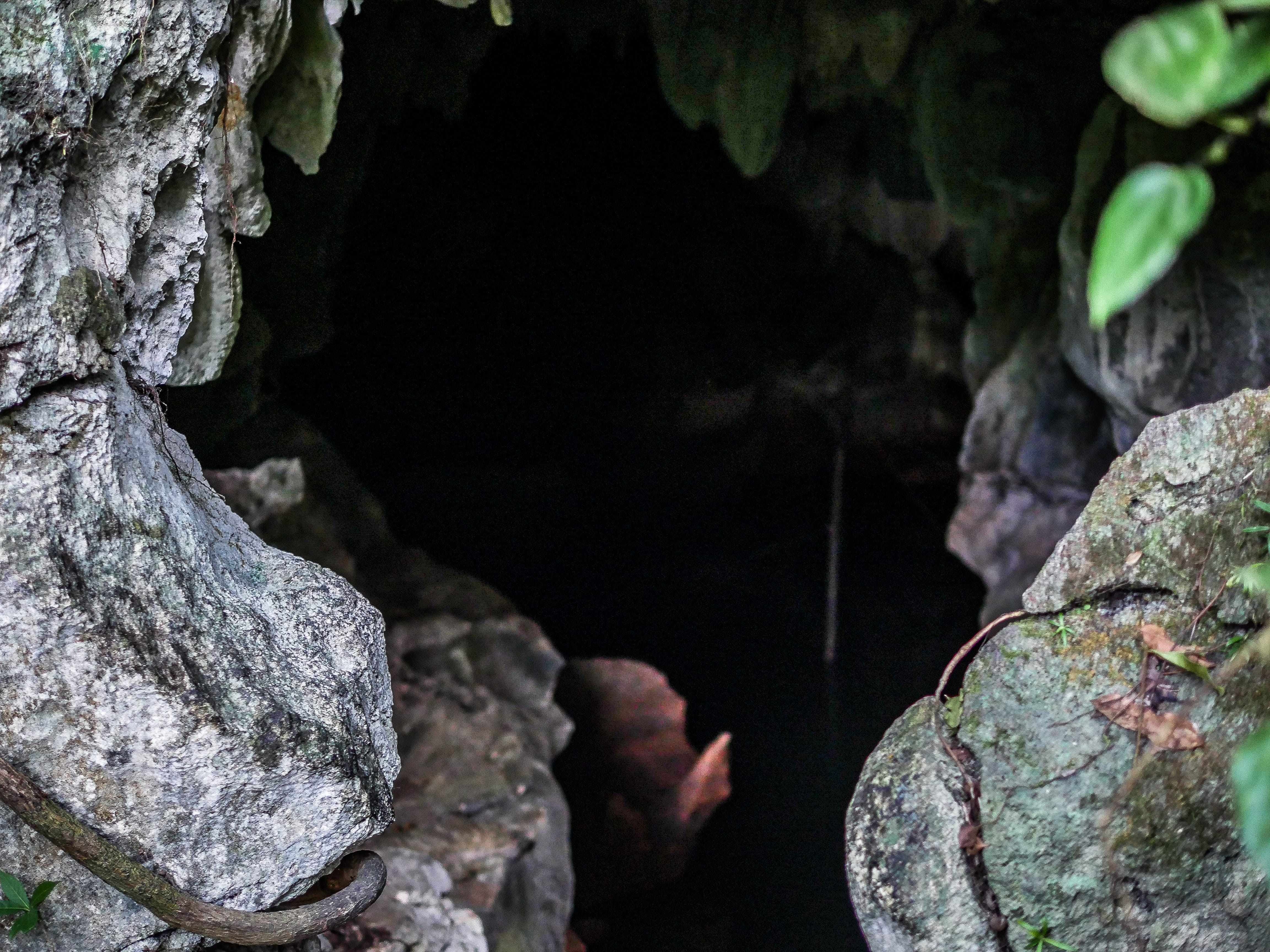 A short moped drive from the touristic area in General Luna, two natural attractions can be found. Near the town of Pilar to be exact, and alongside the main road going through it. The Magpupungko Tidal Rock Pools certainly is the most popular natural attraction on Siargao Island by far; but the Tayangban Cave Pool, which is surprisingly nearby, could be a close second. Not alone for its convenient location, a good reason for Tayangban Cave Pool's increasing popularity might be just plain and simple: everlasting water fun with friends and family!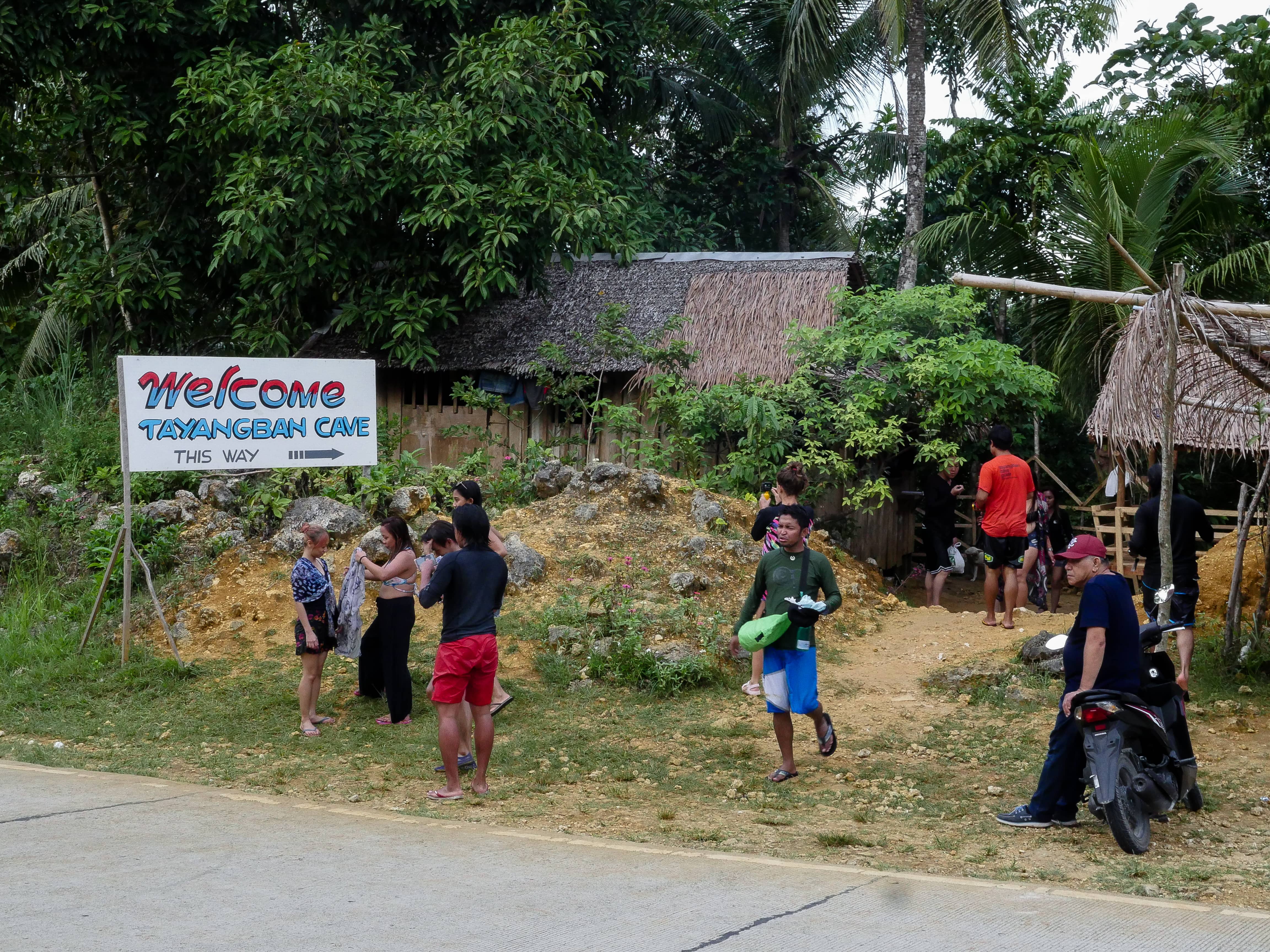 Tayangban Cave is conveniently located at the main road going through Pilar.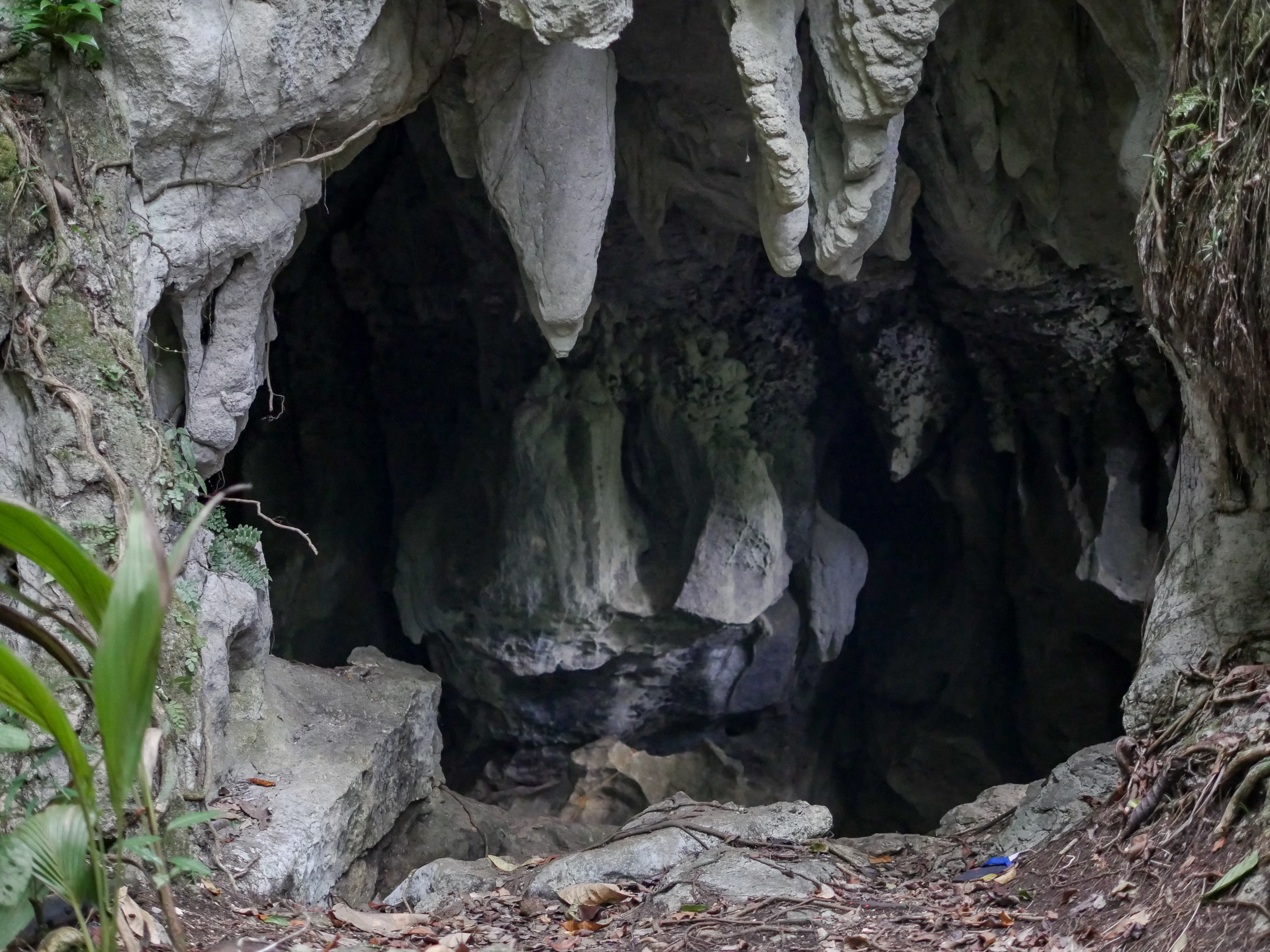 In this article we've chosen to show limited pictures, not the actual open cave pool in the end. It will be more awesome that way when you actually get there.
Yes, you heard it right! Water fun. The Tayangban Cave is actually an underwater cave where you would have to walk through the water and swim at to get to your final destination. The cave is technically a 'cenote': a natural pit, or sinkhole, resulting from the collapse of limestone bedrock that exposes groundwater underneath. It is indeed full of water which means you should get your waterproof clothes and gear ready!
Tayangban Cave is conveniently located right at the main road going through Pilar, and also on its way to the Magpupungko Rock Pools. There is a small sign at the road pointing you to the entrance, so you can't miss it. Also the cave is right next to a beautiful mangrove forest.
The entrance fee might vary depending on time of year, but expect anything between 70 to 250 PHP. After paying and registering, you'll be assigned a mandatory guided that will take you down a natural stairs, that would soon lead you towards the very entrance of the actual cave.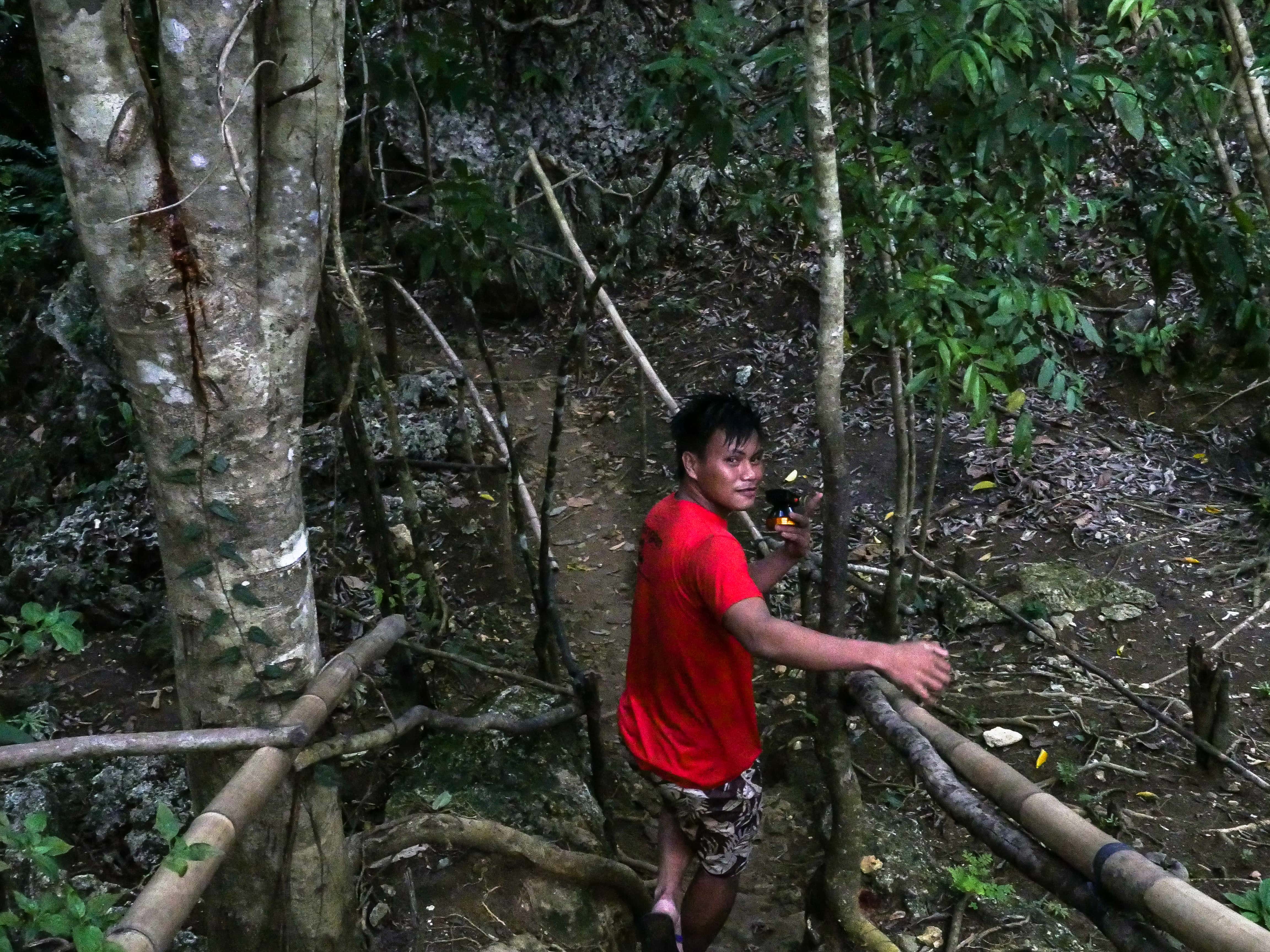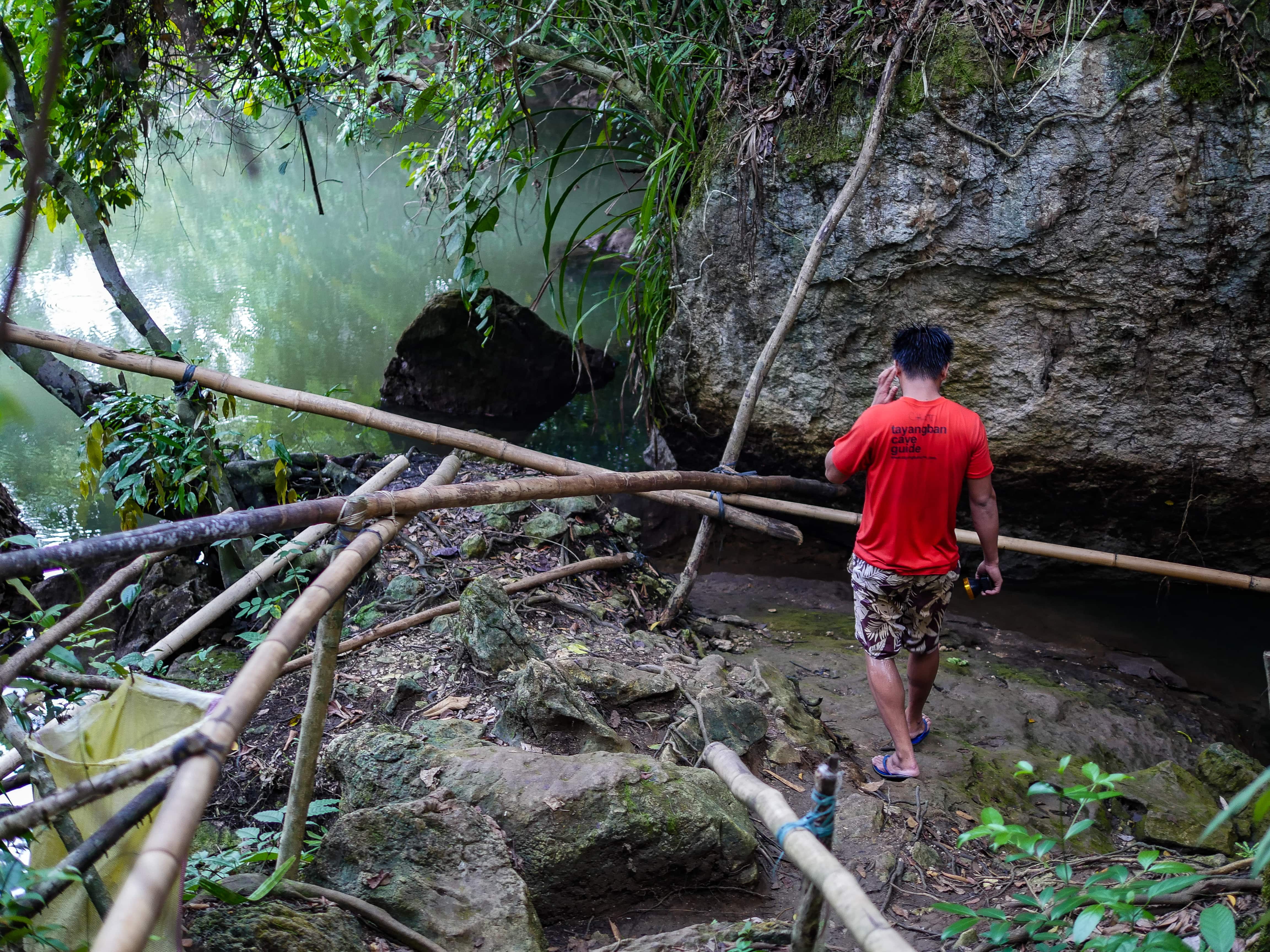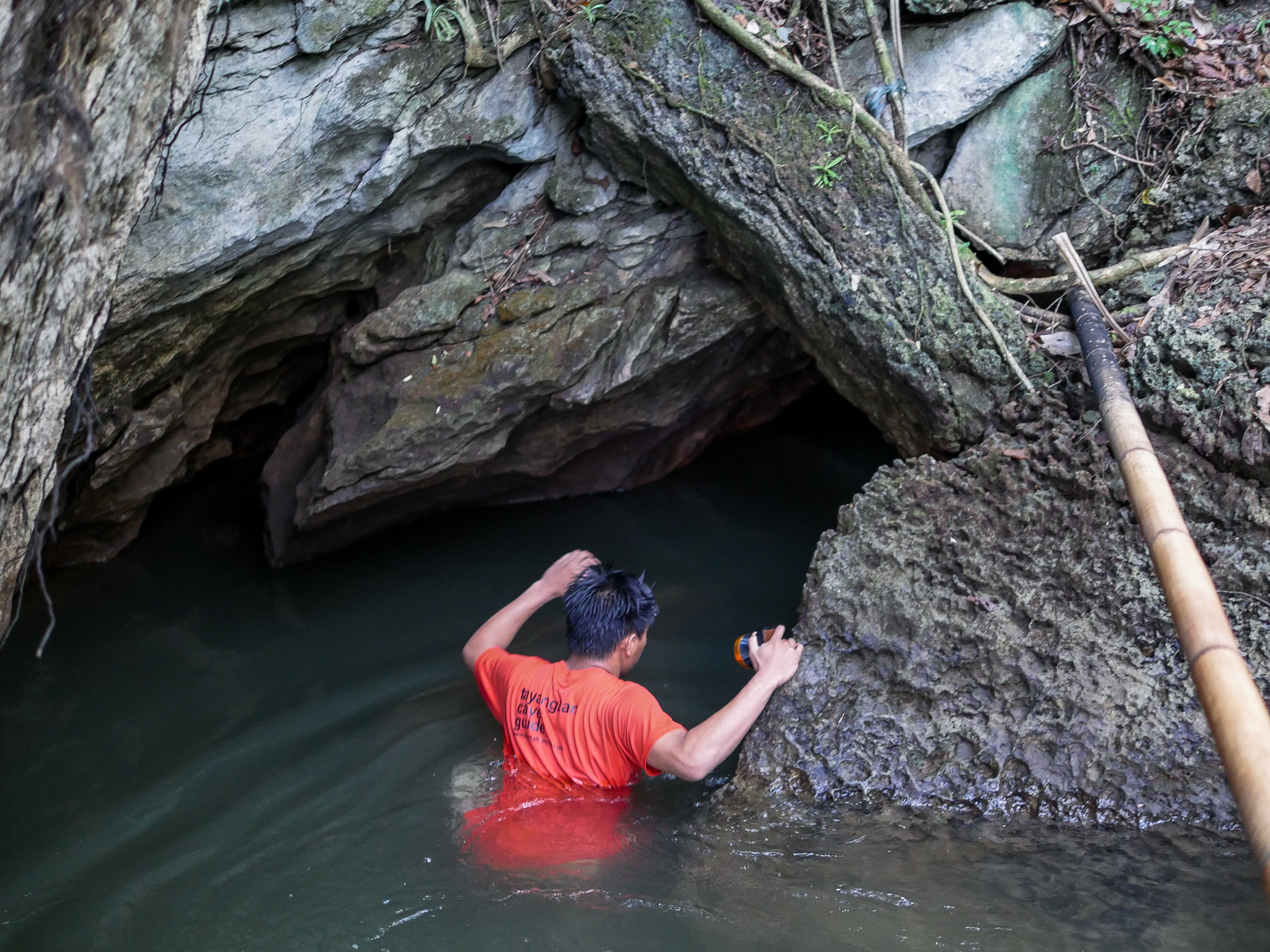 A guide will be very necessary for your safety and navigation concerns.
The guide is in fact necessary as he would soon lead you down a watery trail inside the cave, where you would have to either swim, or walk with the water reaching chest level. The guide will provide a torch for you to see more and better navigate through the dark and mystical cave. Beautiful rock formations will start to show like untouched stalactites and stalagmites, or weird jellyfish-shaped rocks hanging from the ceiling with a bunch of bats in slumber mode.
The little exciting journey through this dark cave full of water will last 10 to 15 minutes. After that you will arrive in a beautiful open cave pool with crystal clear, fresh water. You'll find little spots to chill or picnic at. You can swing with vines all over the whole pool area; for fun, or just because nature offers it to you. There are also two cliff jumping spots to be found at the open cave pool; one is 5 meters and the other is 2 meters tall. The cave actually hosts natural ground water that to exposed after a limestone surface collapsed. And even though fresh water is always better than non-fresh water to swim in, one thing is for sure: all your water fun activities, or rather, 'open cave pool activities', for sure will be met in this, well worth going to, underwater cave.
Since we've decided to not show pictures of the end destination, the open cave pool (to not to spoil things), here are just some pictures of the dark inside of the cave, with minimal lighting. We hope you will truly enjoy the actual open cave pool in the back of the cave! Have fun!