Tidal rocks pools, stunning rock formations, and a perfect white sand beach.
One of Siargao's biggest attractions is certainly Magpupungko Beach and its famous Rock Pools. It's certainly the most popular natural attraction on the island...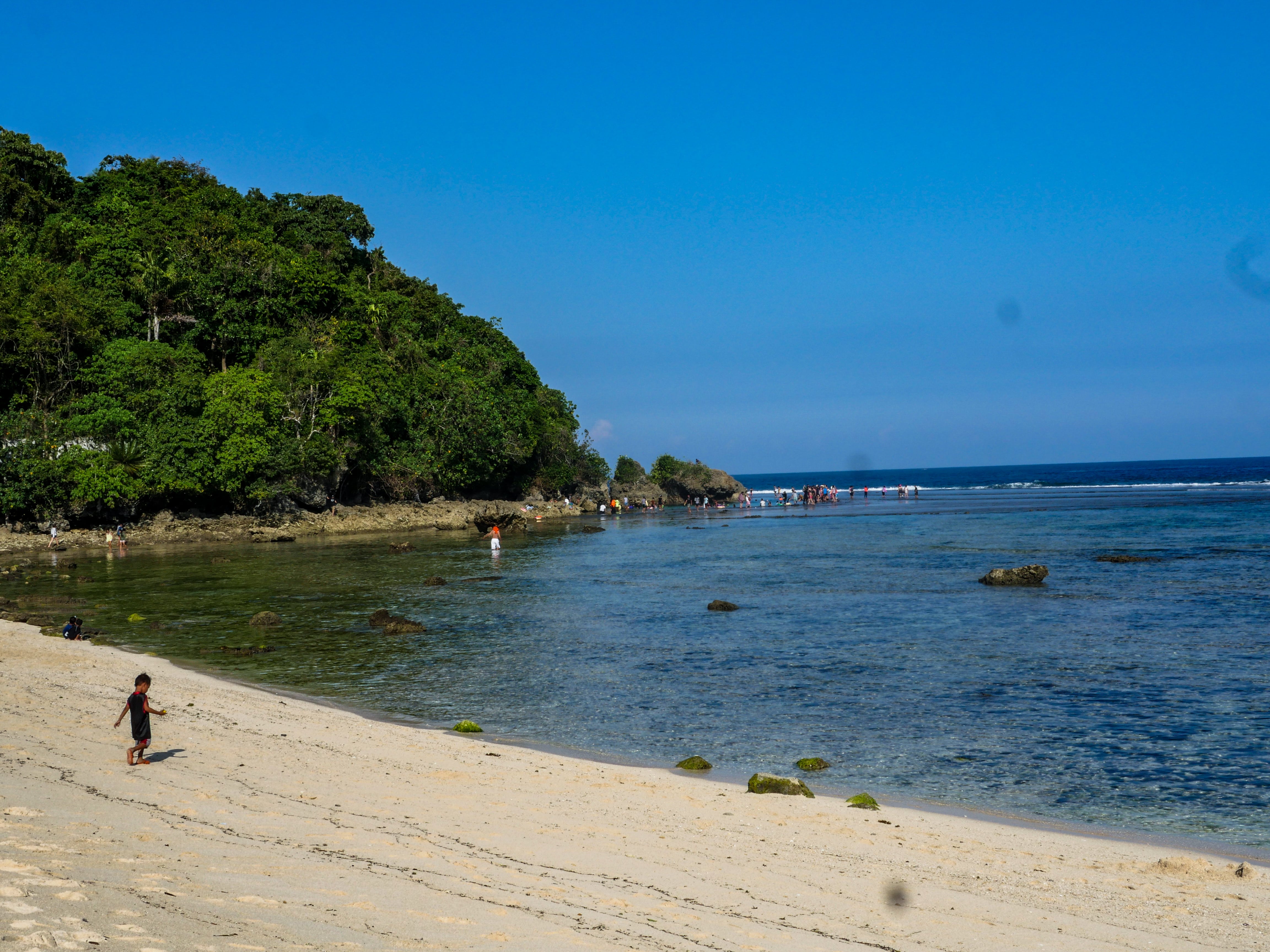 Just a 45 minute drive from General Luna; smooth roads will lead you over the island's breathtaking surface, towards certainly the most worthwhile natural attraction there is to do on Siargao Island. Magpupungko boasts a beautiful white sand beach overlooking a stunning ocean with big waves clashing onto the rocks at a far distance. There's a chill atmosphere at the beach, and it's a good time to relax after an adventurous experience at the rock pools and cliff diving spots. Cause apart from a perfect beach; Magpupungko is most famous for its tidal rock pools.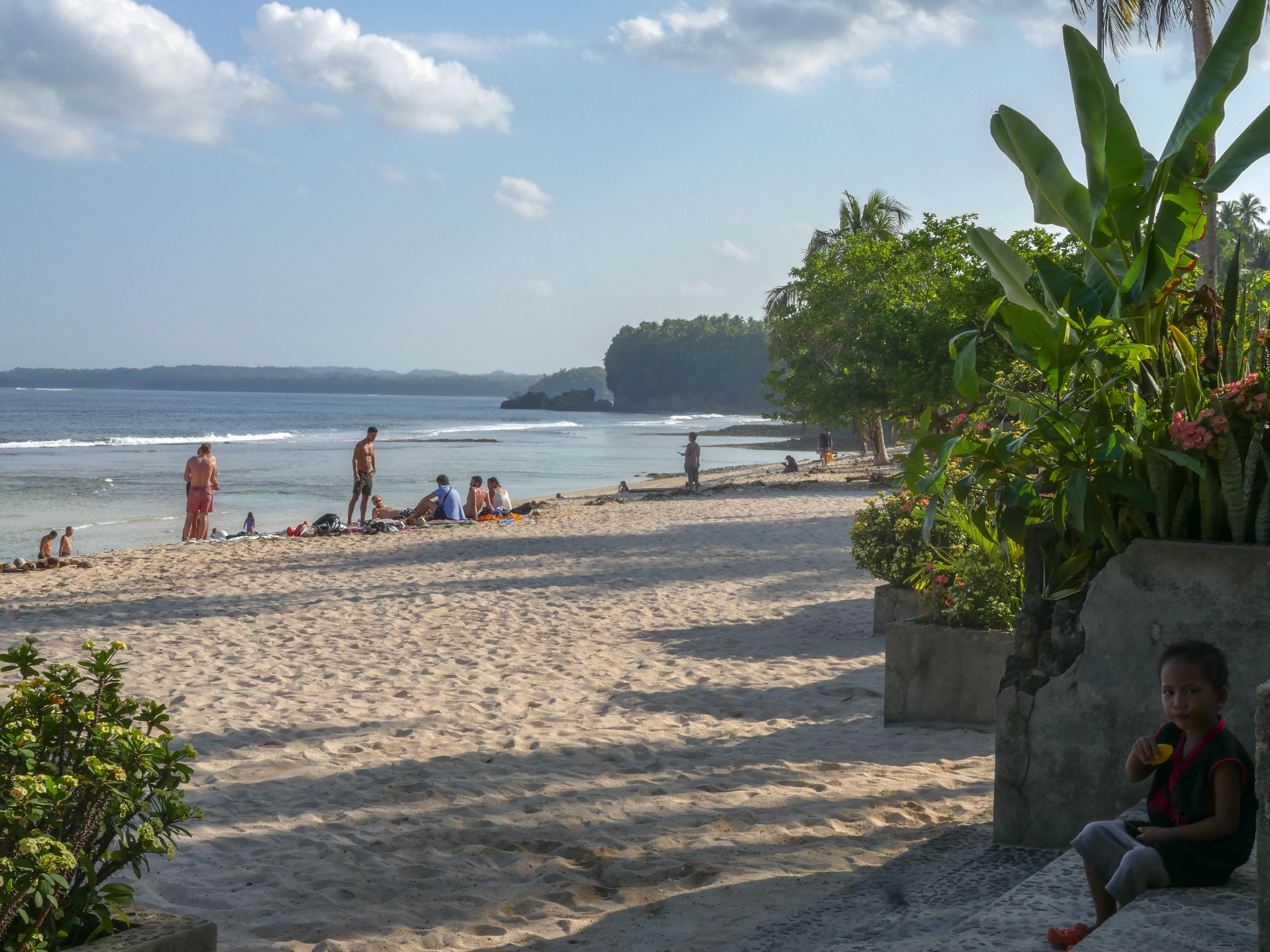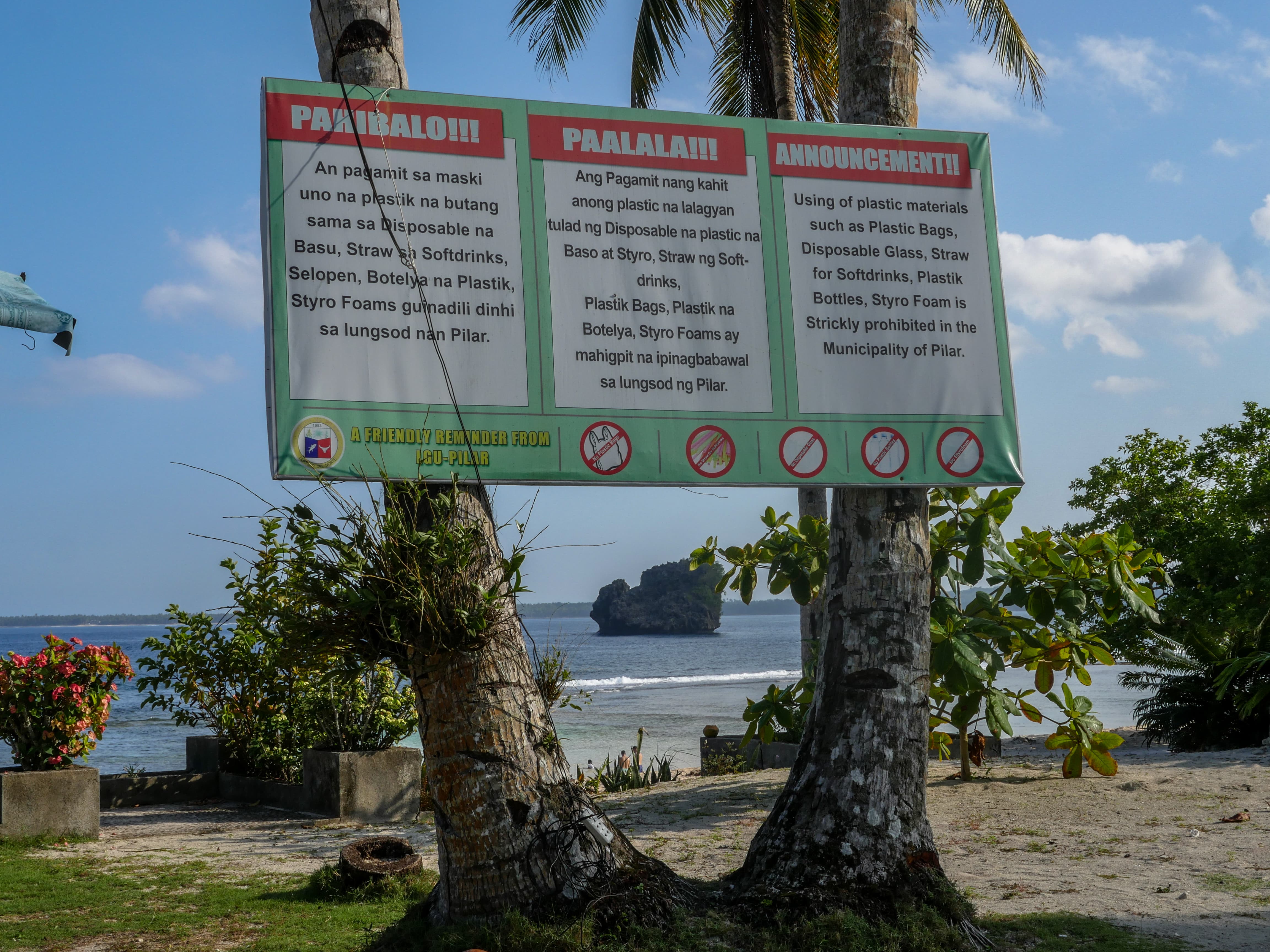 Siargao makes great effort in keeping its beaches clean.
Magpupungko Beach and the tidal pools is just 50 PHP (1 USD) to enter, and parking is 20 PHP for a motorcycle, and 50 PHP for a four wheeler. Right as you enter many stalls will be available right at the entrance, the beach itself is free from stalls and vendors. These stalls will serve many local style dishes and many other foods and drinks, very convenient.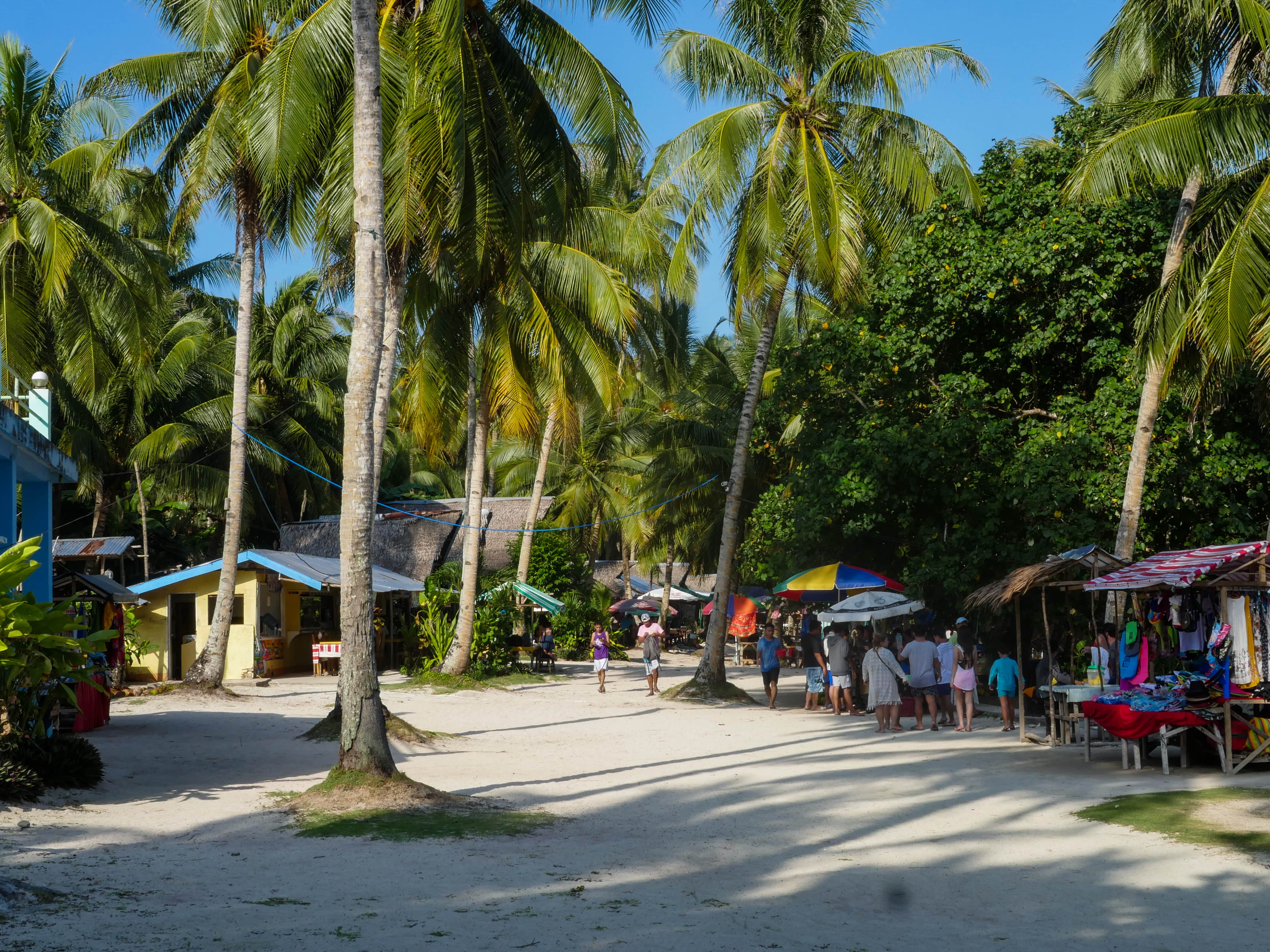 More than enough stalls to fulfill your needs, conveniently located right near the entrance.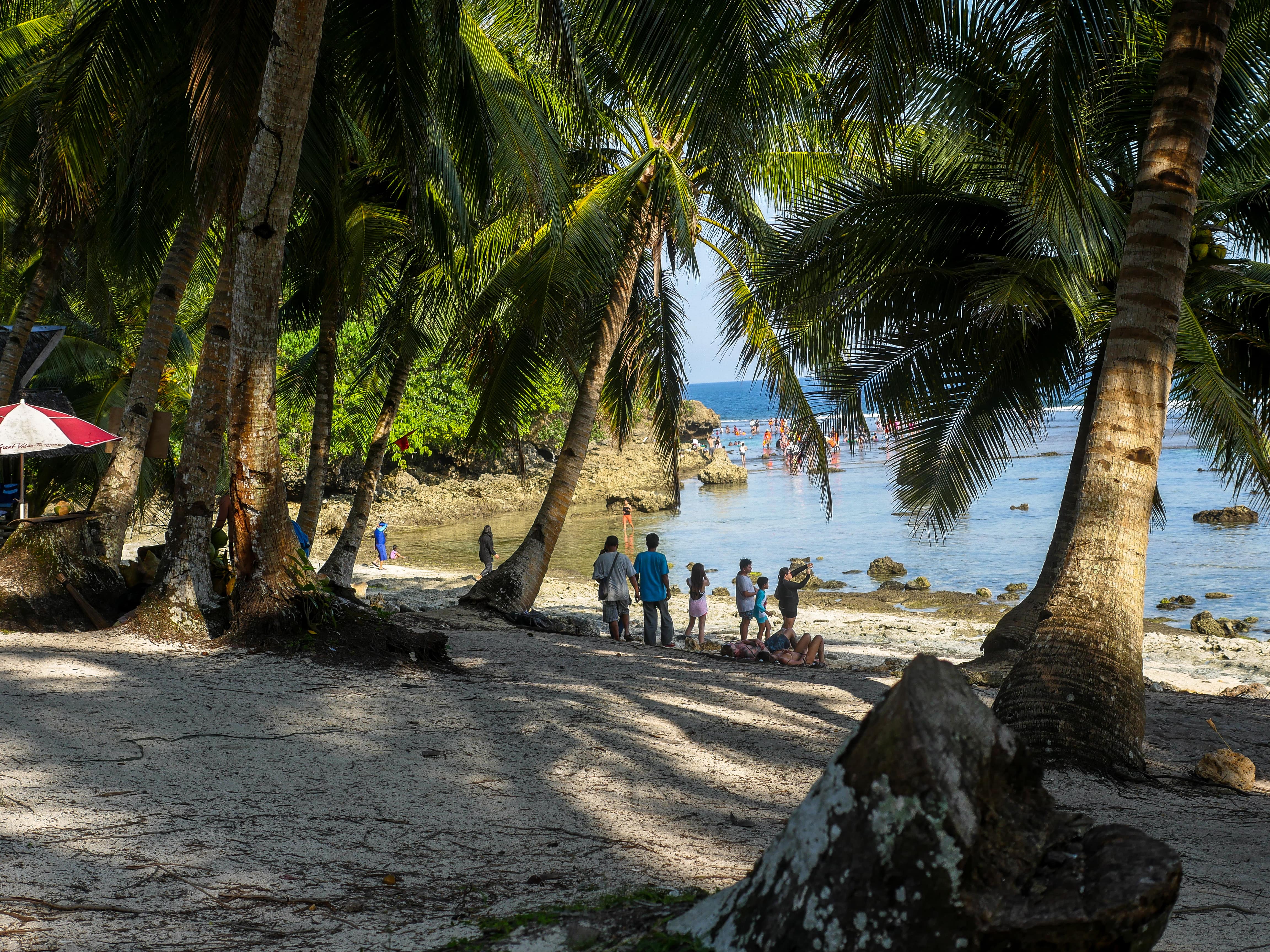 Right after the strip of stall you can see the rock pools already in the back and the trail leading up to it.
The rock pools are tidal pools, which means they are only visible (and accessible) during low tide since they are submerged during high tide. Make sure you check the tidal times before you visit Magpupungko Beach, since the rock pools will be closed during high tide.
During low tide the Magpupungko Rock Pools are accessible via a trail of rocks through the water. It is advisable to wear high-friction footwear for walking over those mossy, slippery rocks. After that you'll arrive in a vast area with angel-deep waters, with the rock pools nestling playfully surrounded by huge rocks.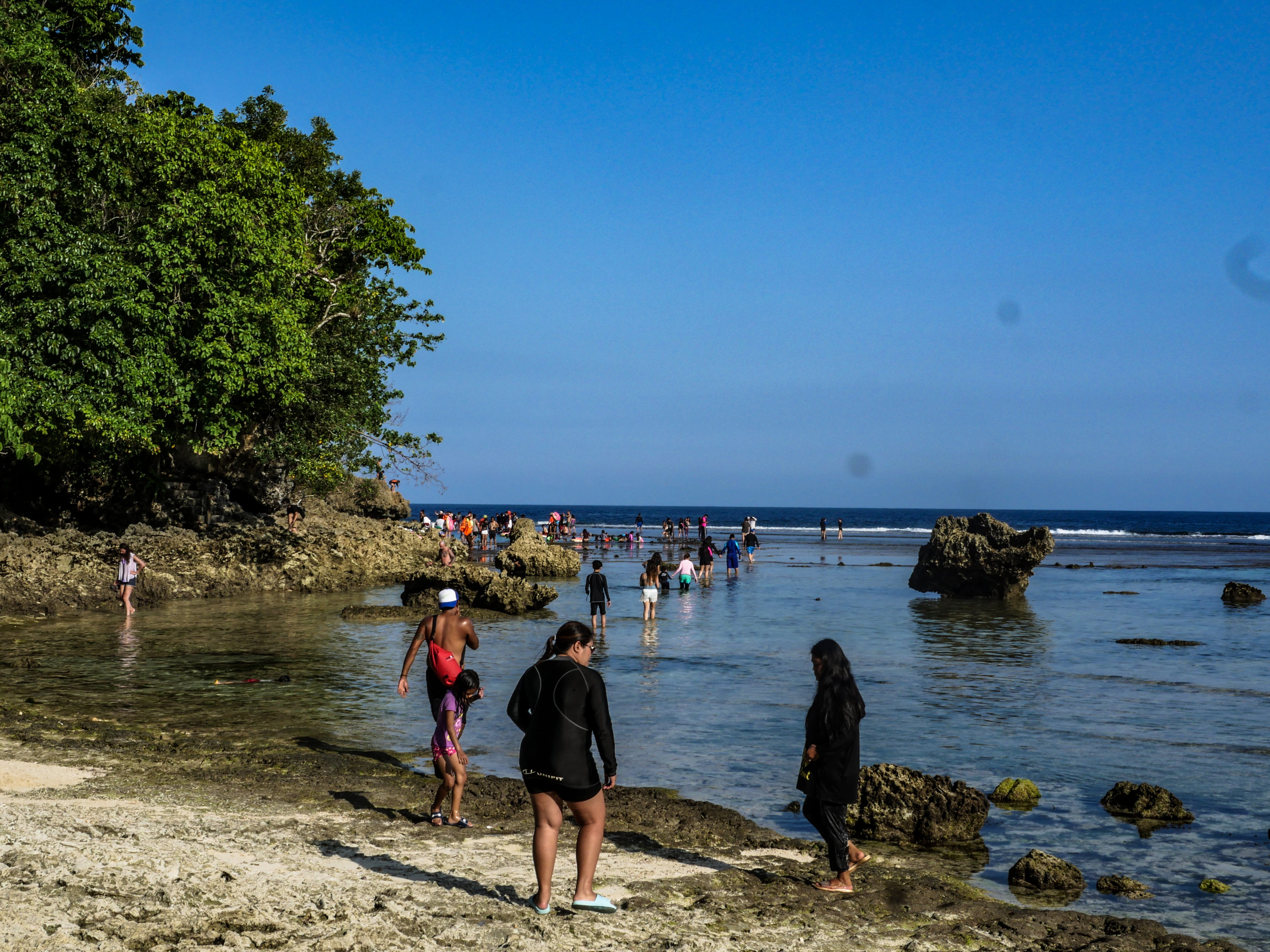 Follow the trail towards the rock pools walking over big stones in the water.
The tidal rock pools themselves make for an excellent swimming opportunity and amuses young and old. The turquoise waters of the pools are crystal clear and you can even see far, and right through them till a level that you can see fishes swimming. Surrounding the natural pools area, are big rocks where you'll see the people climb on routinely to find a spot to cliff jump from. Everybody gets to have some fun inside of the rock pools area.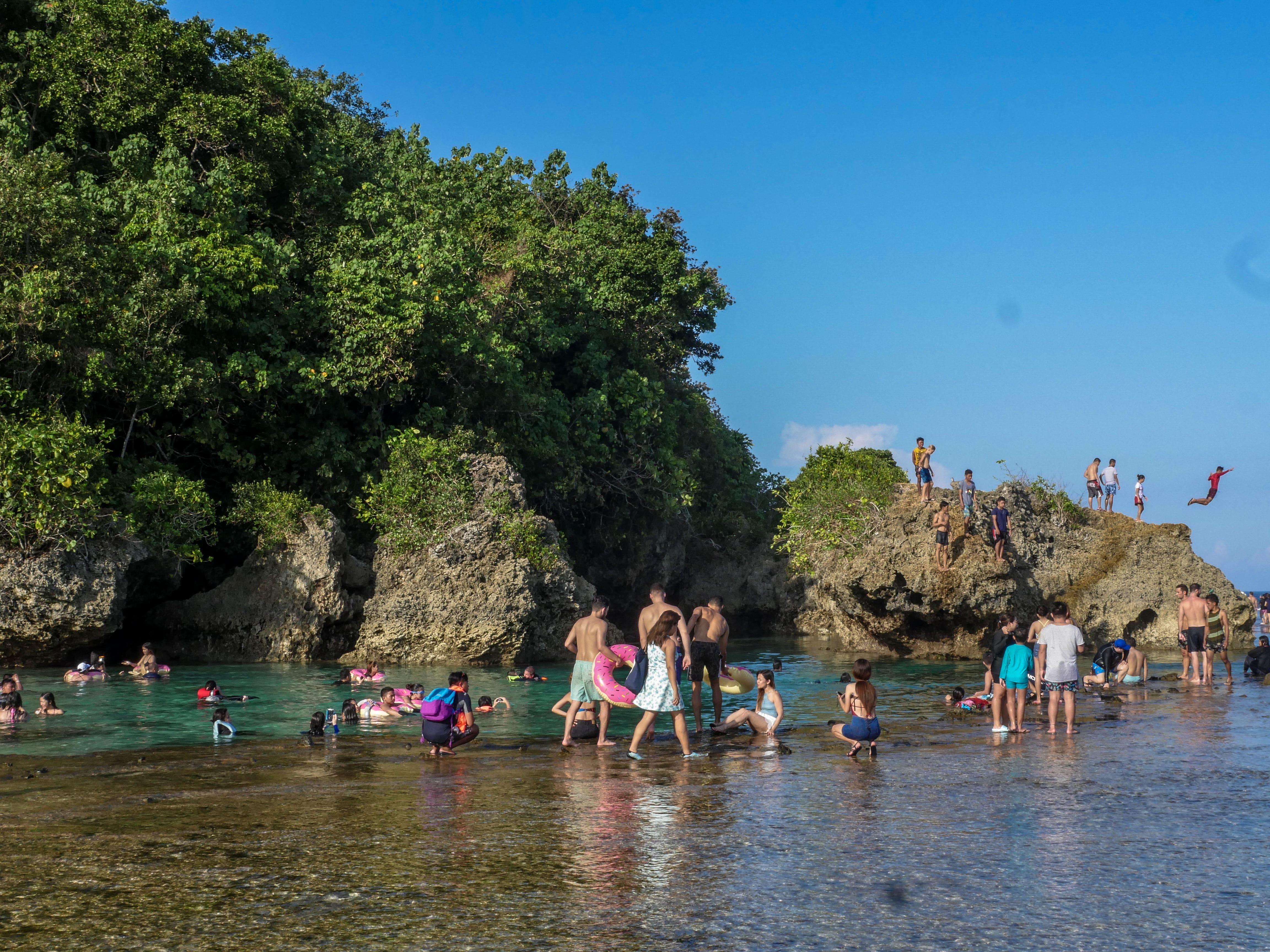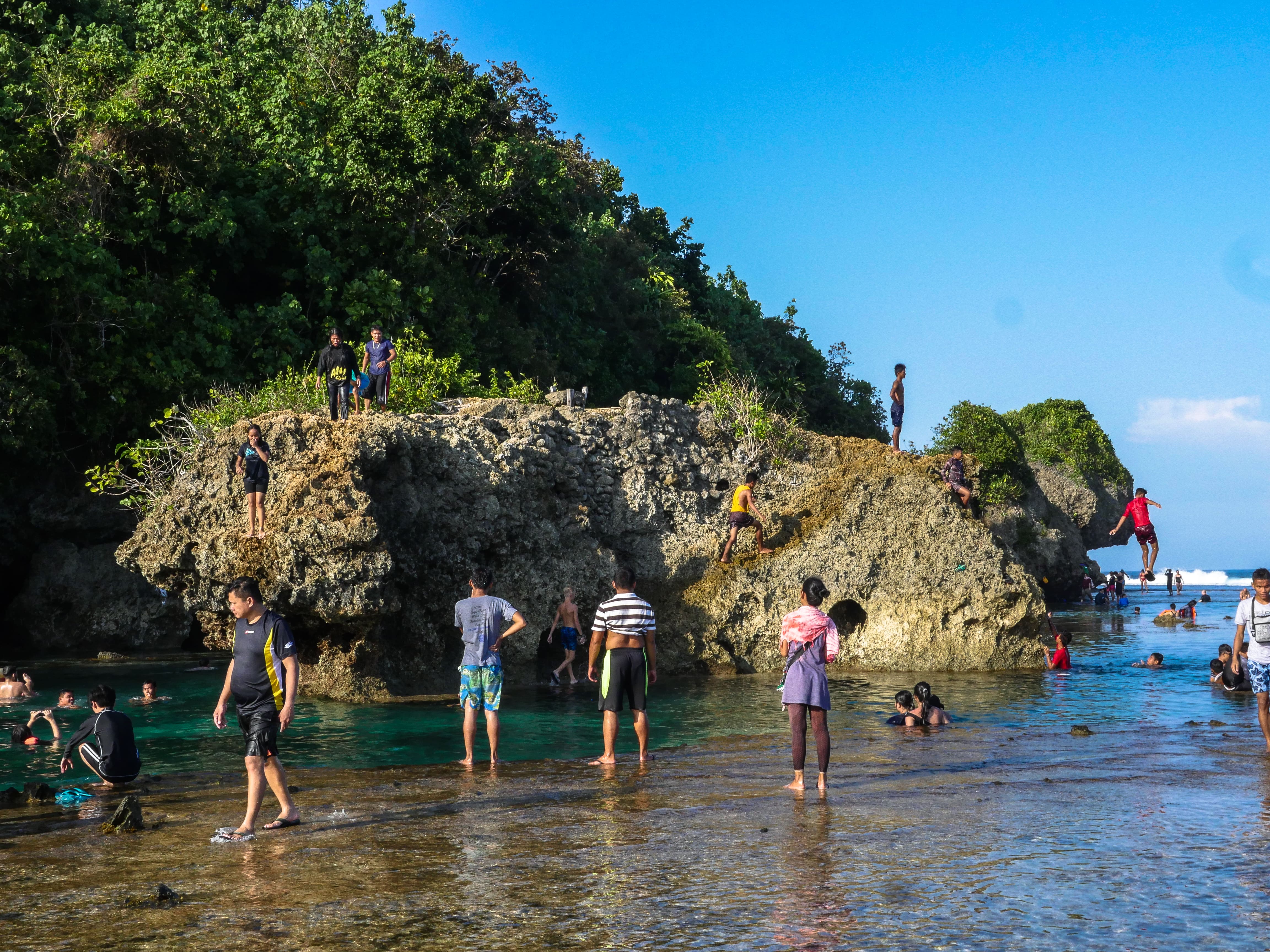 If you're not that into the whole cliff jumping thing, there are more natural pools and areas of shallow waters further back. Maybe here you can find time to relax and enjoy the sight of the huge rock that sit on top of a flat surfaces stone not far after the Magpupungko Rock Pools. This big boulder is famous and might even have inspired people giving Magpupungko Beach the name it has: in the Surigaonon dialect, "pungko" means "to sit", or "to squat".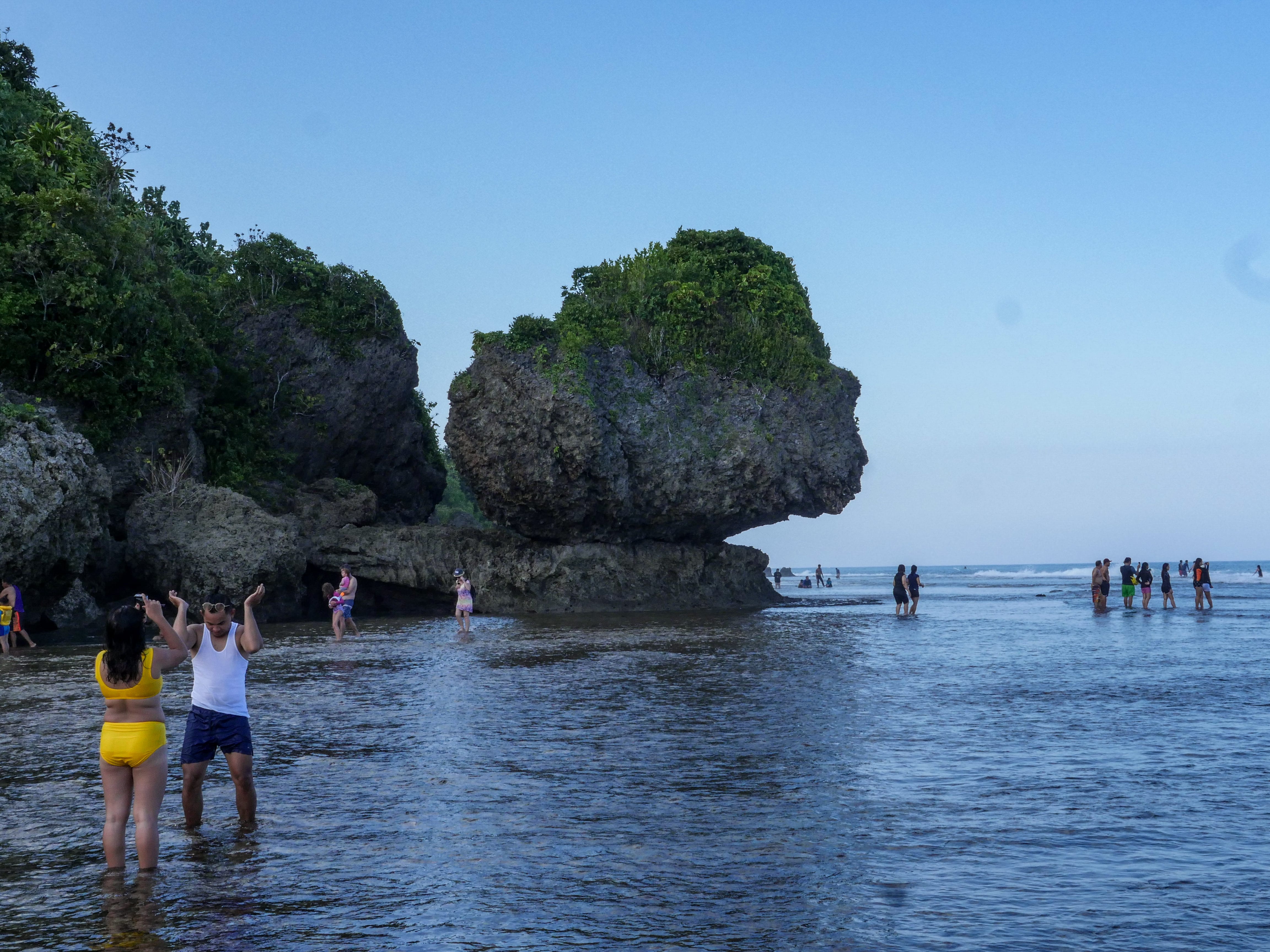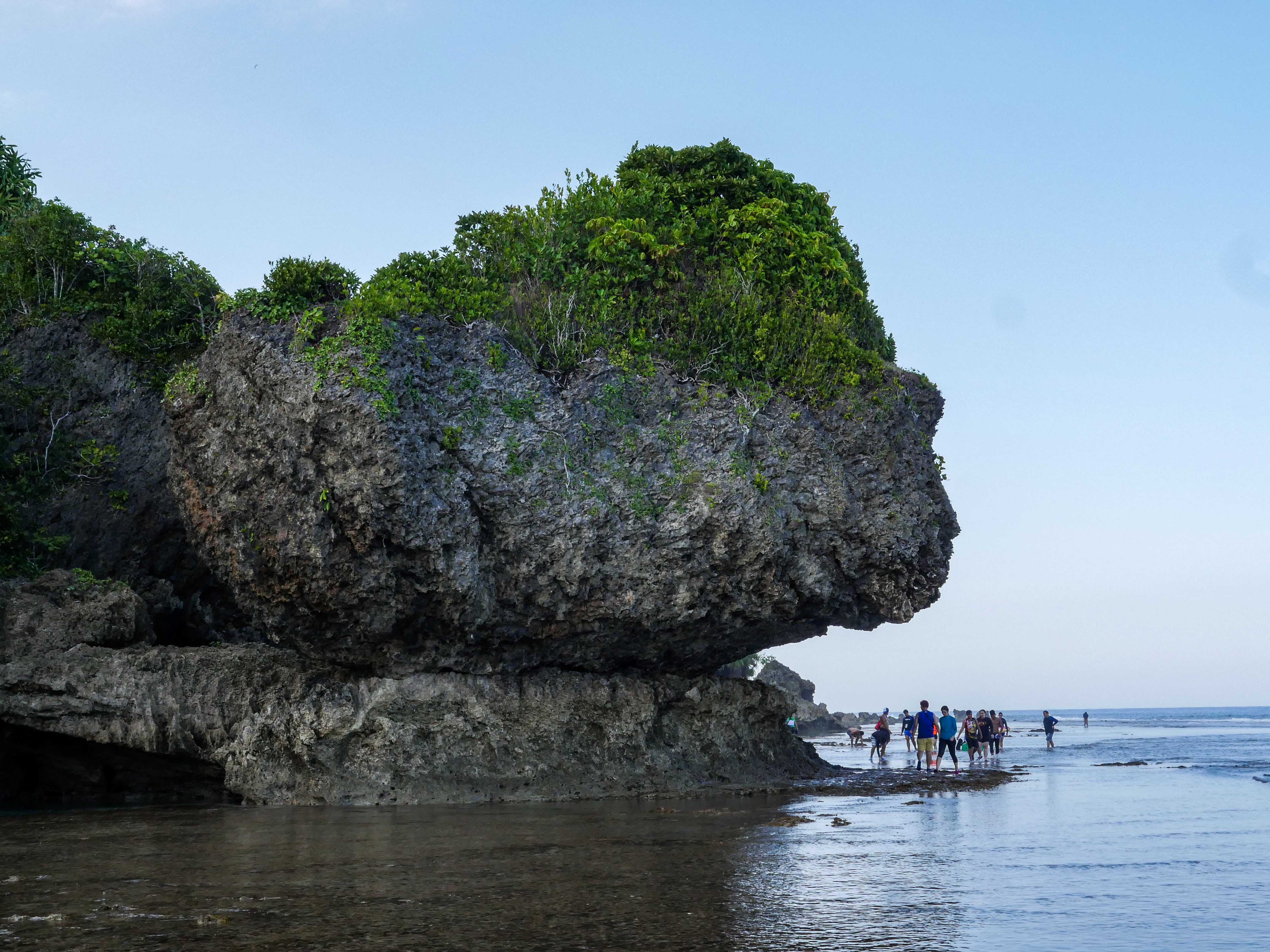 Take pictures at the big boulder resting on top of a flat stone surface while admiring all the beautiful rock formations around.
These are the three things the Magpupungko attraction gets its popularity from. The beautiful white sand beach, the gorgeous and amusing tidal rock pools, and the stunning rock formation that gives Magpupungko its unique character. During low tide, when the rocks pools are accessible, many people will flock this attraction but there is space and there are stalls enough, to host and serve everybody. The body of water surrounding the rock pools is large enough so you can find your time and space to enjoy the breathtaking sights of the rock formations, and the big waves clashing onto the rocks and shoreline. So even though at times this attraction can get pretty crowded, it might be just worth it to just fill your day with this one; and it might actually become a pleasant overload of breathtaking natural wonders you've never experienced before!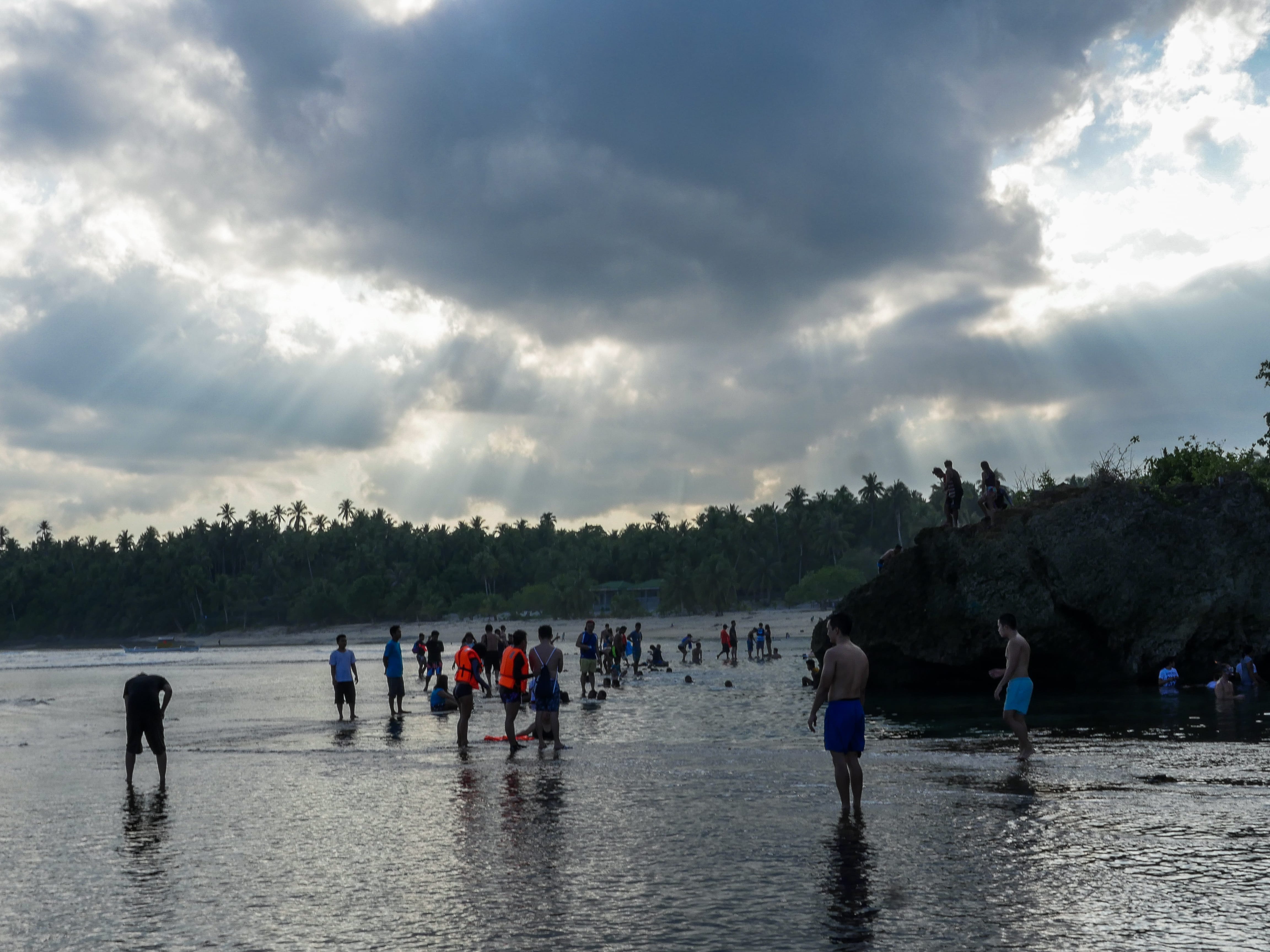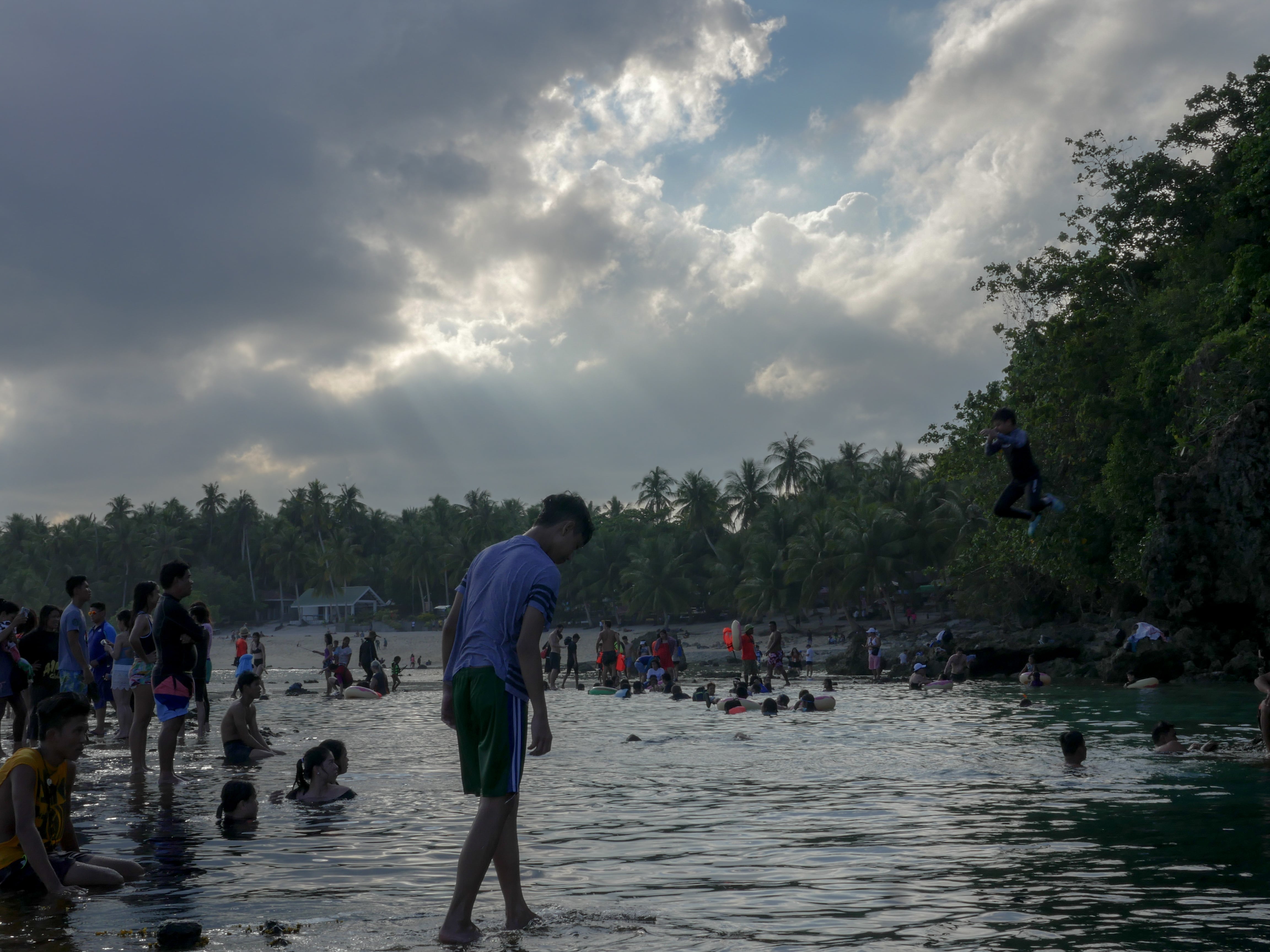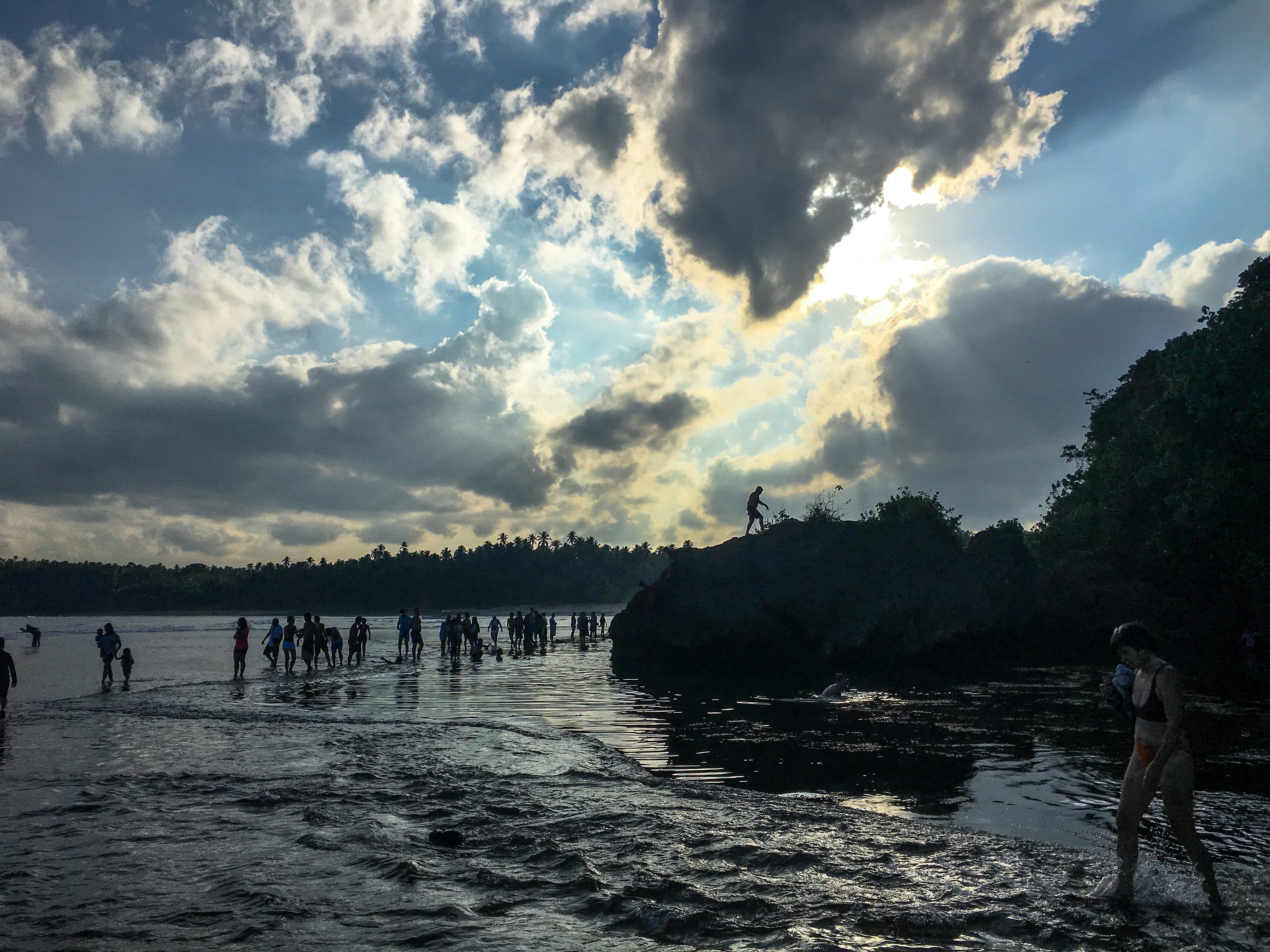 Many people still enjoying in the later hours right before the high tides starts to set in again.